The elegant Moomin x Skultuna collection expanded with two new figurines that depict Moomintroll engaging in winter activities. Which one is your favorite: Lantern Bearer or Alpine Moomintroll?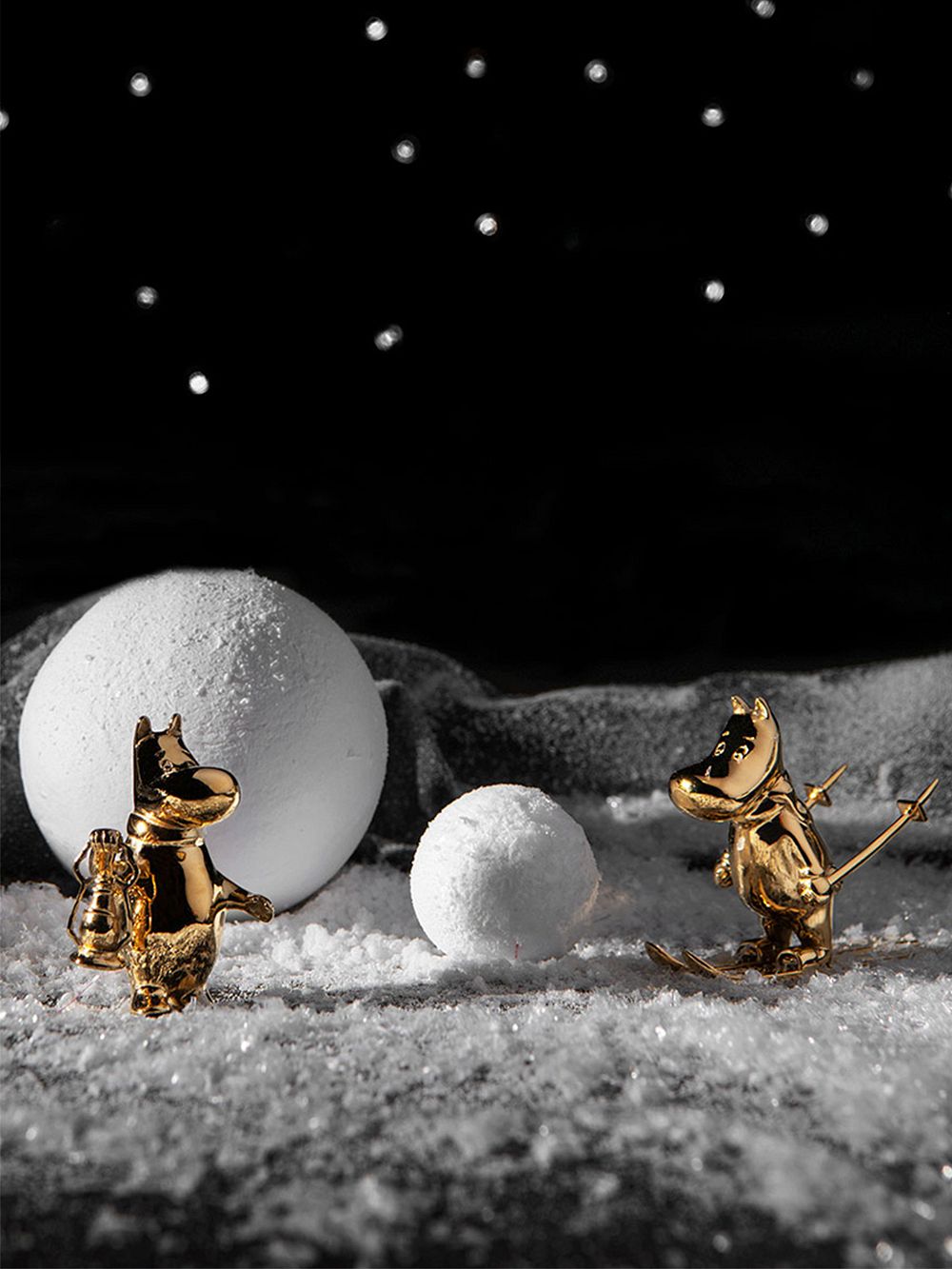 SKULTUNA'S popular 2021 collection titled Moomin x Skultuna has expanded with two new collectible figurines. Both new additions depict Moomintroll, but this time the beloved protagonist of Tove Jansson's Moomin tales is seen having winter fun, either carrying a lantern or skiing. The figurines are designed to tell a story, and they are sure to get your imagination spinning.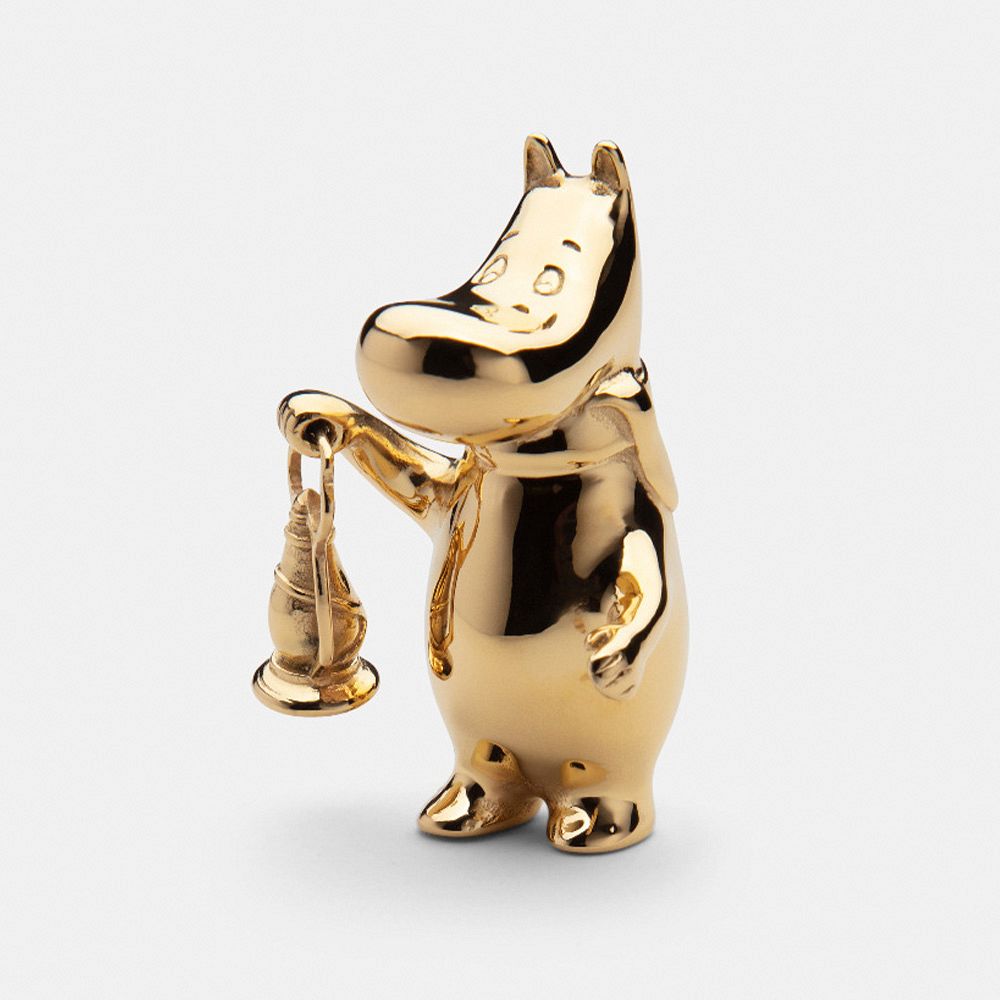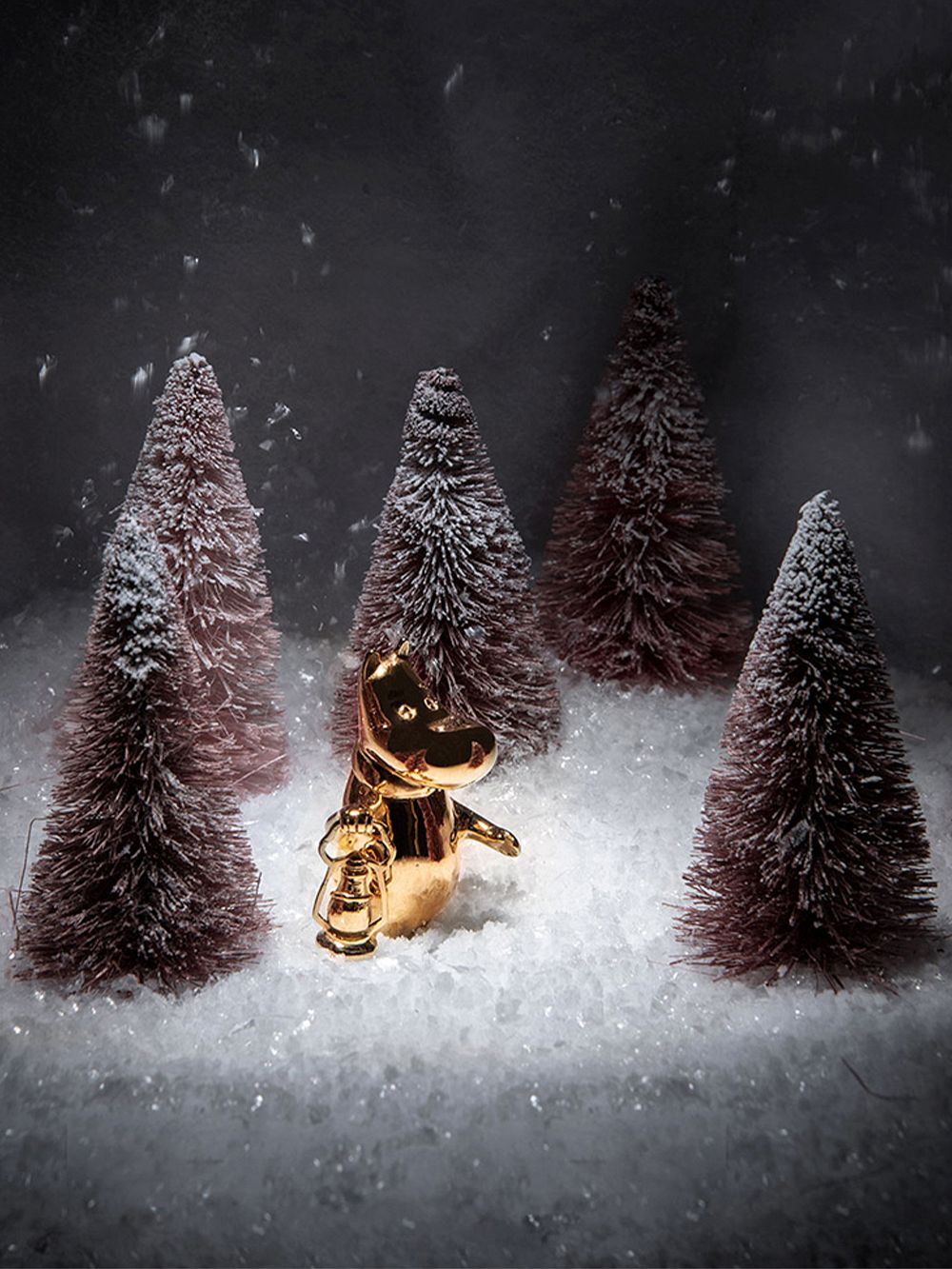 The first of the new figurines sees Moomintroll out and about in the cold, dark Moominvalley dressed in a scarf and carrying a lantern. He has apparently woken up in the middle of his sleep, as Moomins usually hibernate. Many Moomin fans may recollect such a scene from Tove Jansson's book Moominland Midwinter: in the book, Moomintroll wakes up and can no longer get back to sleep, so he decides to go out to greet his friend Snufkin, who should be returning to Moominvalley in spring.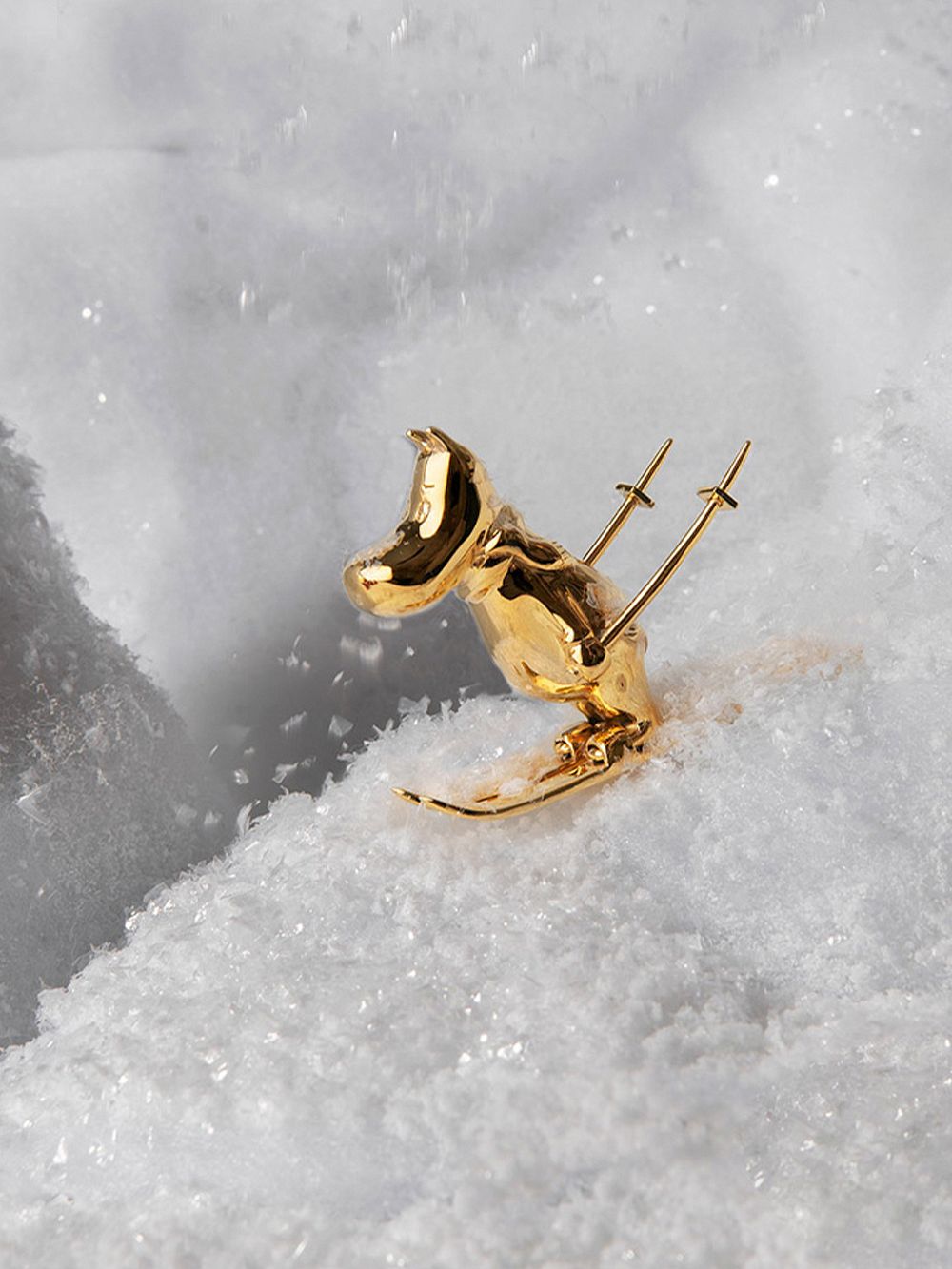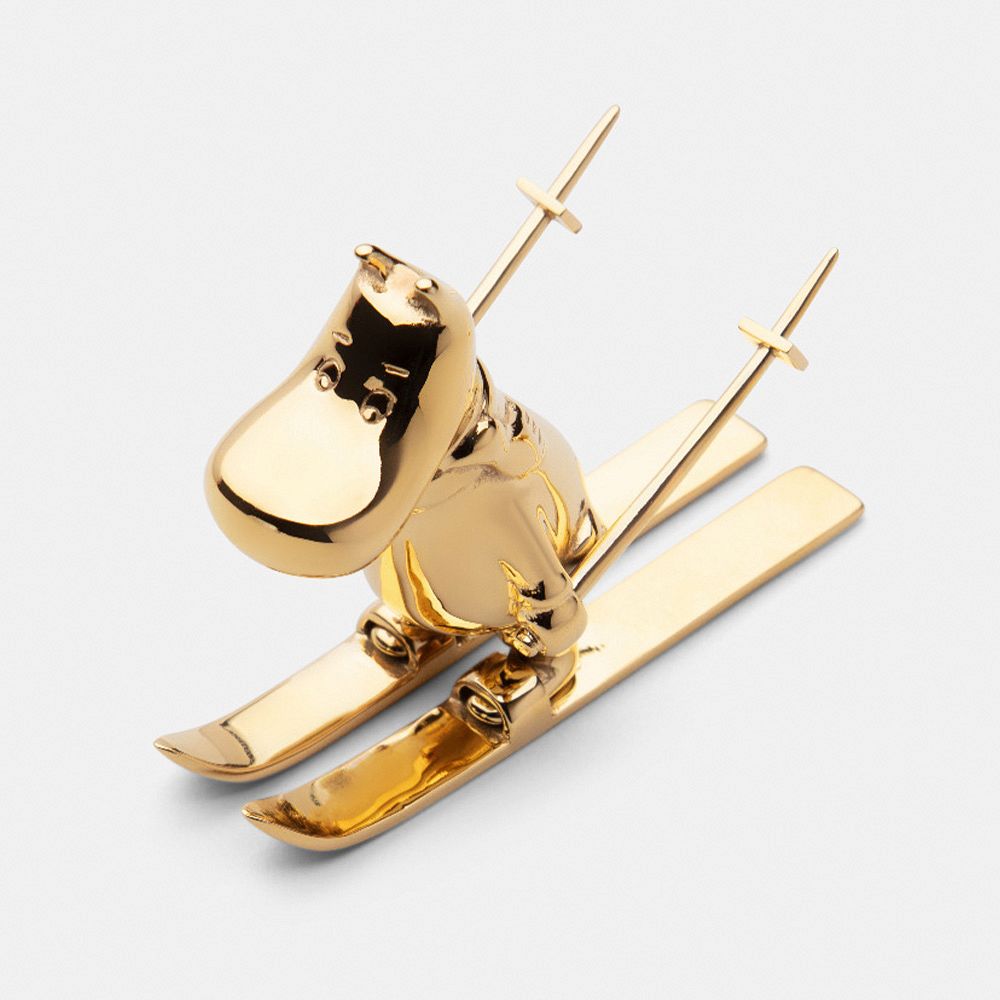 The other figurine has skis and sticks, and he can be envisioned going down a slope, scarf fluttering and sticks towards the sky. The Moominland Midwinter book also features a scene in which Moonmintroll tries skiing for the first time. Those who like cross-country skiing can also imagine him double poling – in either case, the character's pose is very dynamic.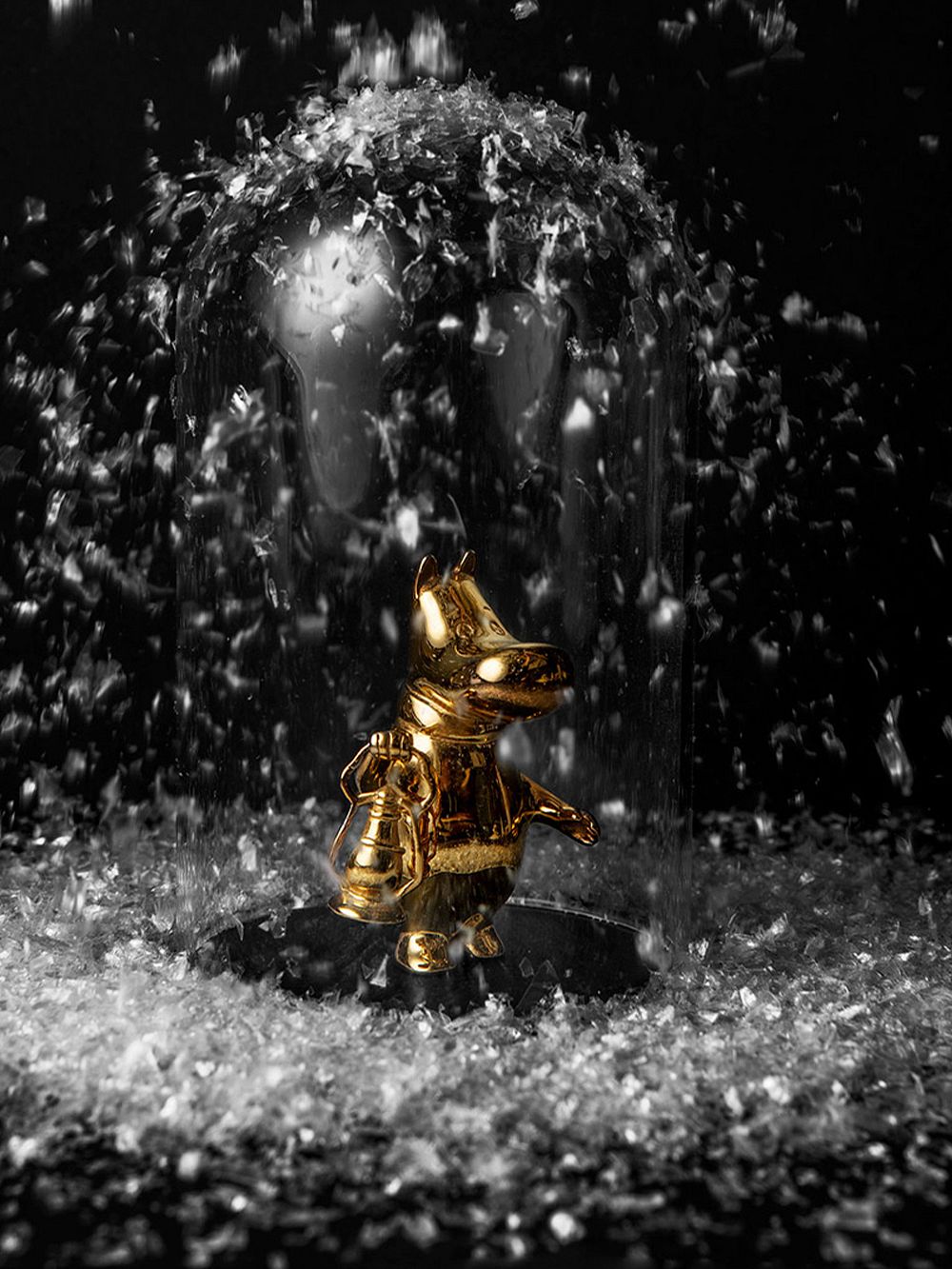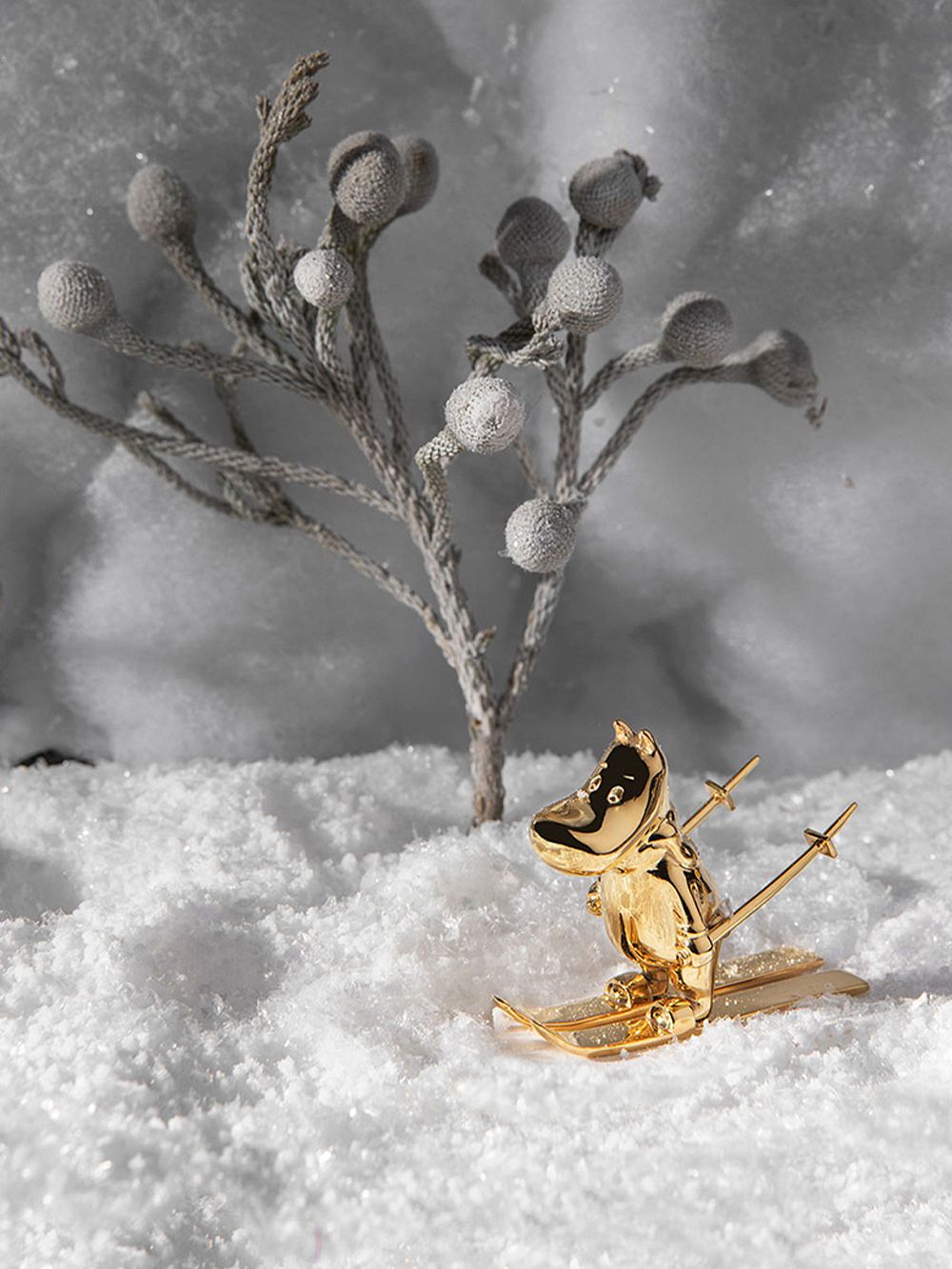 Skultuna's Moomin figures have been designed in close collaboration with Moomin Characters, the official copyright holder of the Moomins, as a tribute to the original Moomin stories. A clear narrative background adds new dimensions to the figurines, as they can easily be imagined in the wintery scenes of Jansson's books, Moomin comics, or animations. Or maybe you want to come up with your own story about the character's winter adventures?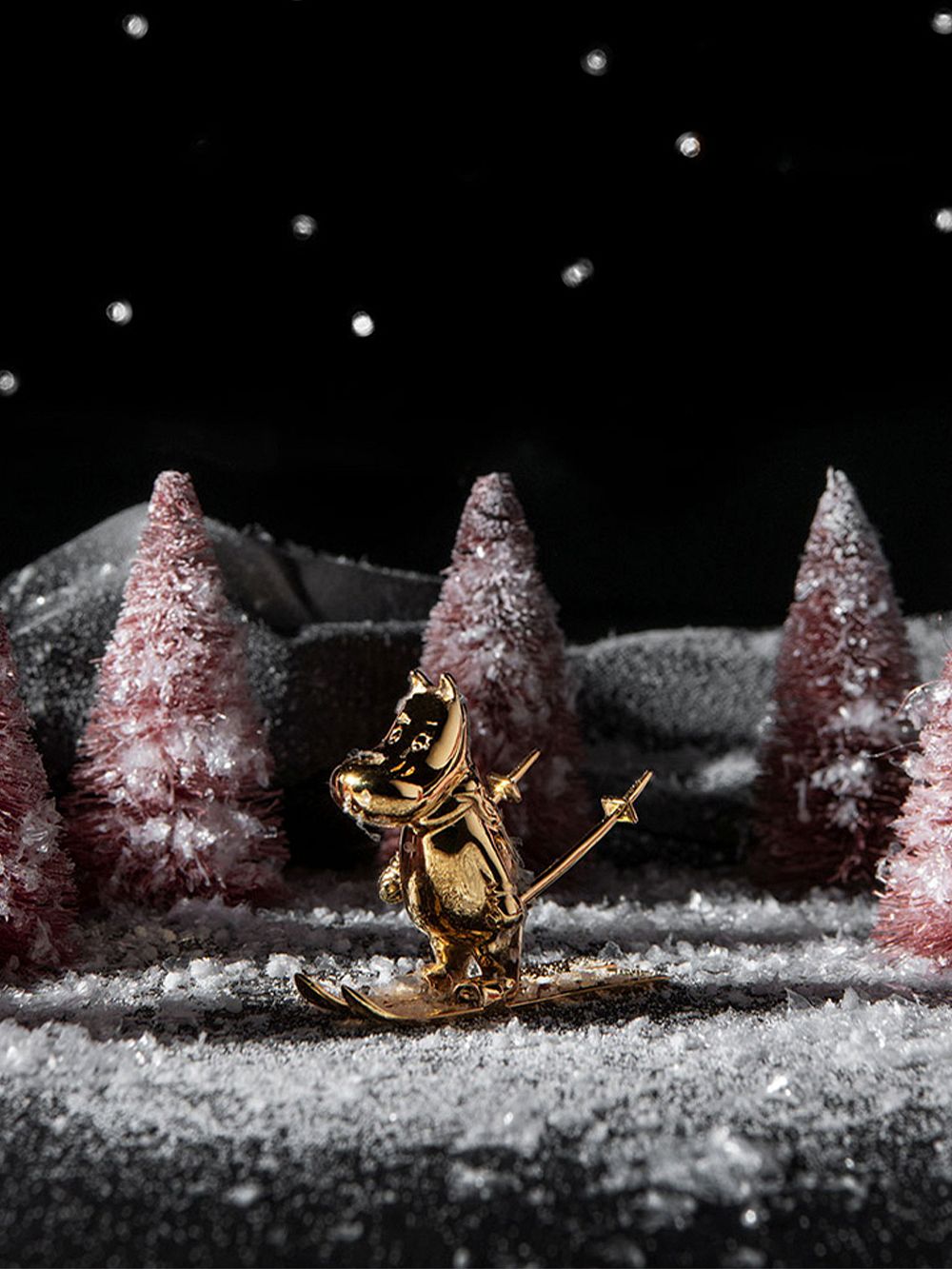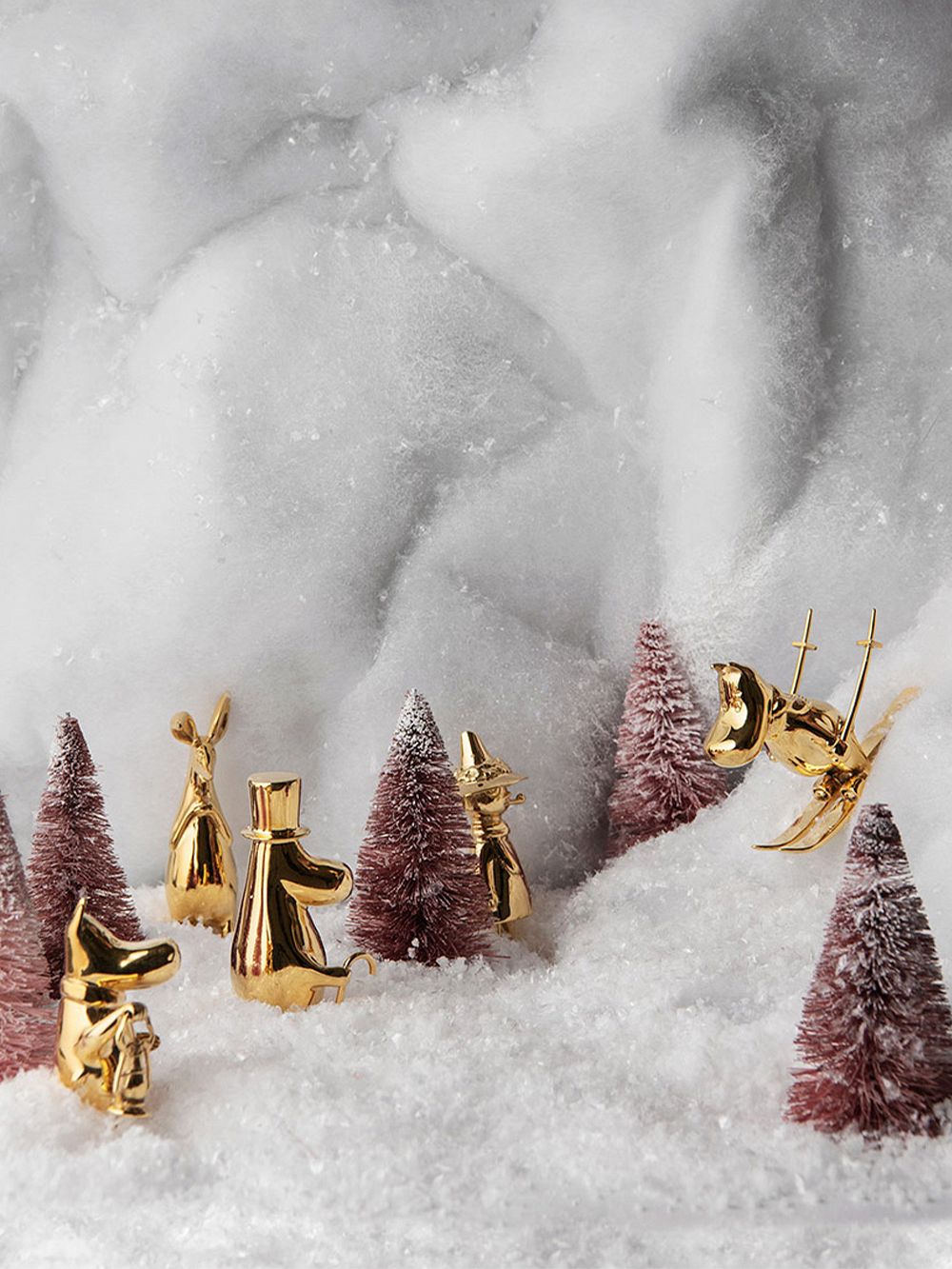 Like the previous figurines in the series, the new Moomintrolls are made of steel and finished with a gold plating – and not just any plating, but genuine 18-carat gold. The characters make for a great collectible item and a gift idea for any devoted Moomin fan. The Design Stories team also can envision the Alpine Moomintroll as a playful trophy for many a future skiing competition!
See also:
• Skultuna's Moomin figurines >
• All Moomin products >
Text: Emmi Ratilainen Images: Skultuna