Helsinki-based Studio Plenty works with styling, photoshoots and aesthetics in general. Their recently renovated office brings new energy to their creative work. Design Stories interviewed co-founder Anna Pirkola to find out more about the renovation as well as current trends in interior design.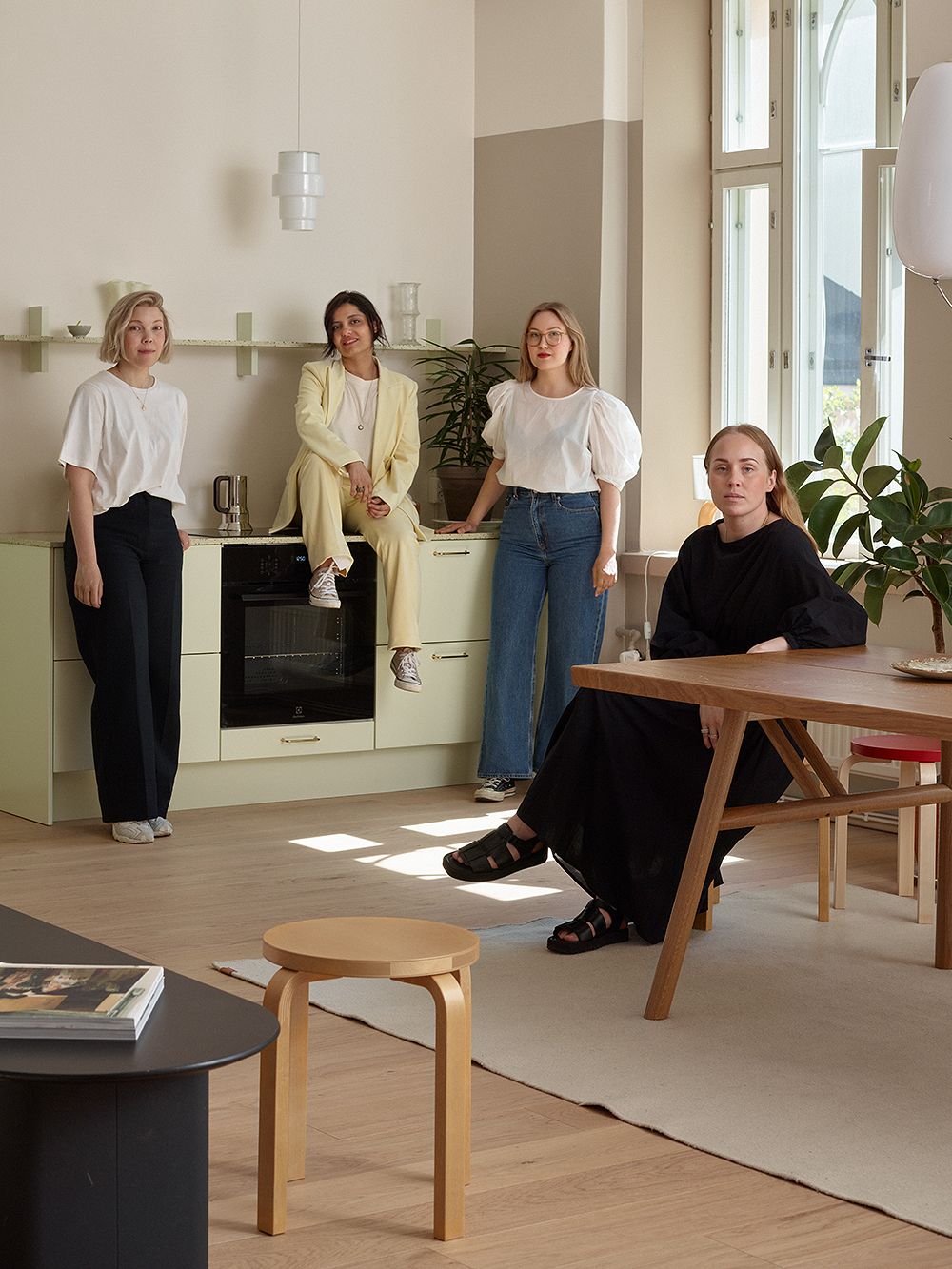 Hi, Anna! How are you?
"Hi! I'm great, thanks! I had a wonderful summer, but it's also great to be back at the studio. Our studio was renovated just before the summer holidays, so this is the first time we really get to enjoy this space."
You founded Studio Plenty together with Kirsikka Simberg. Could you tell us something about you two and how you decided to establish a company together?
"Kirsikka was originally a shoe designer and I a textile designer. We both had been working as a stylist and designer for a long time before we ended up sitting next to each other on a long flight due to a joint work project. That journey changed our lives: Kirsikka asked a simple question to which I answered 'Yes', and that's how Plenty got started. At first, there were only the two of us, but nowadays we also have two employees, Ina Nordbäck and Lela Louhio. In addition to them, we employ freelancers."
What does Studio Plenty do?
"Conceptualization, as well as the design and styling of spaces and photoshoots. All kinds of things, all of which have a strong aesthetic element to them."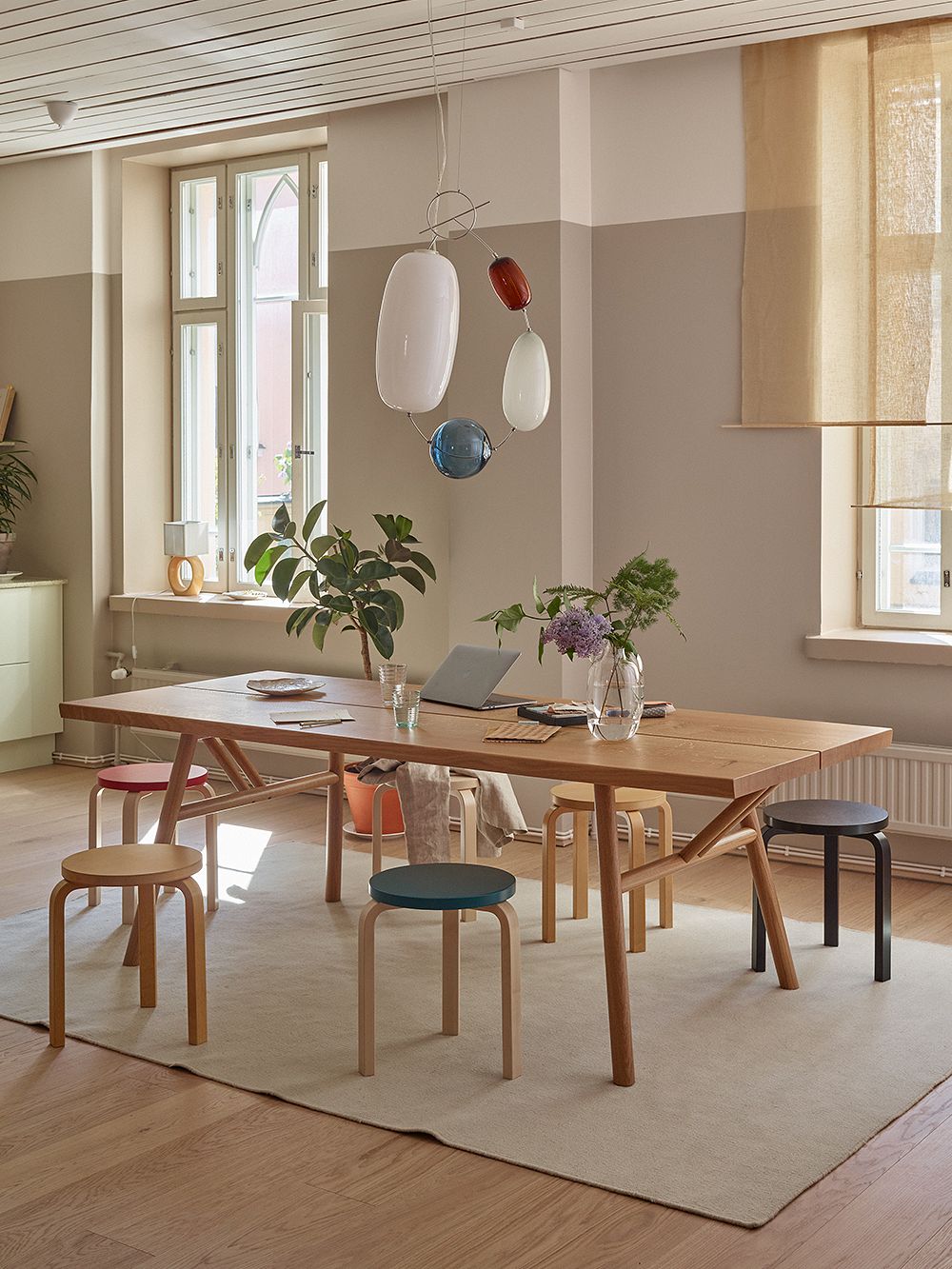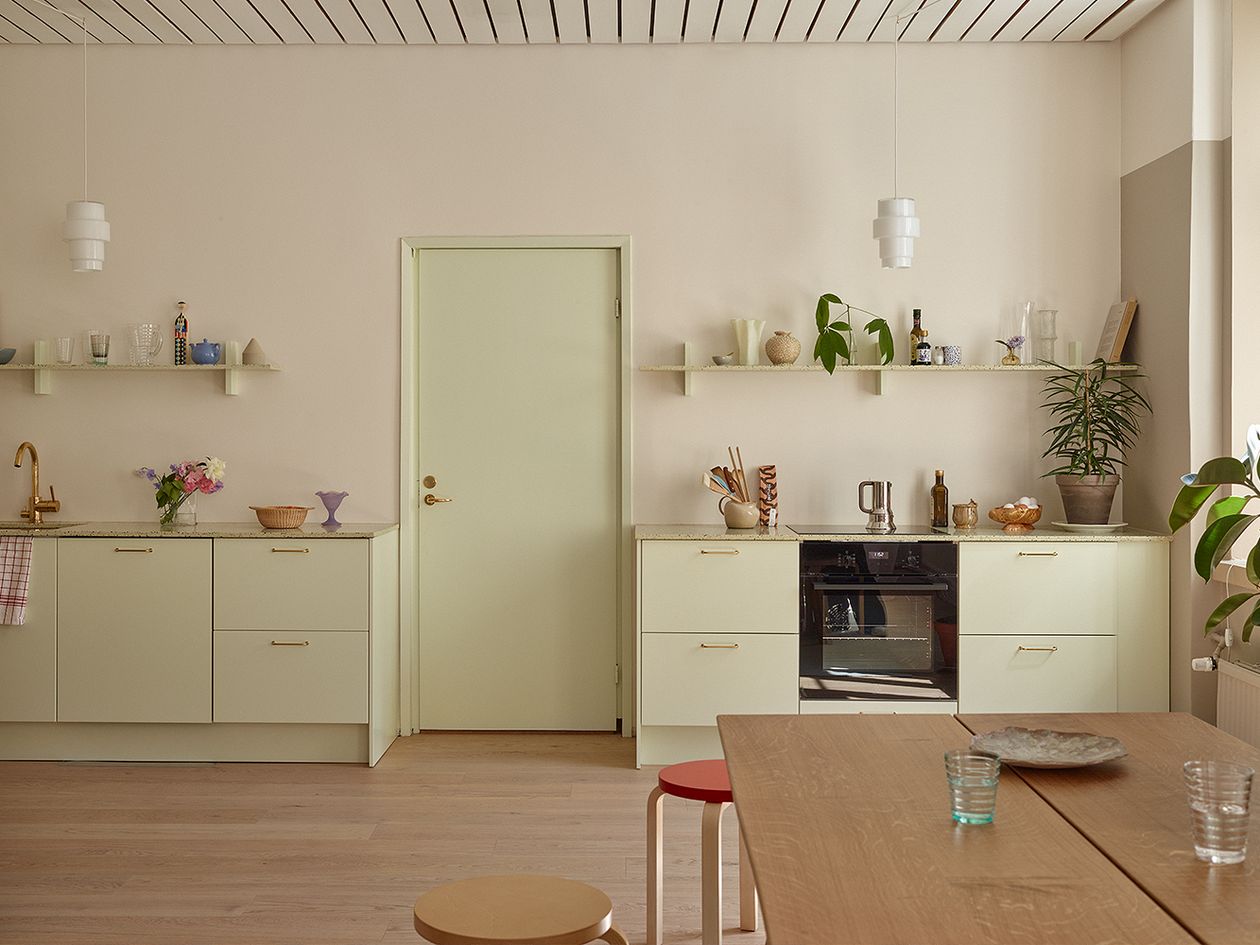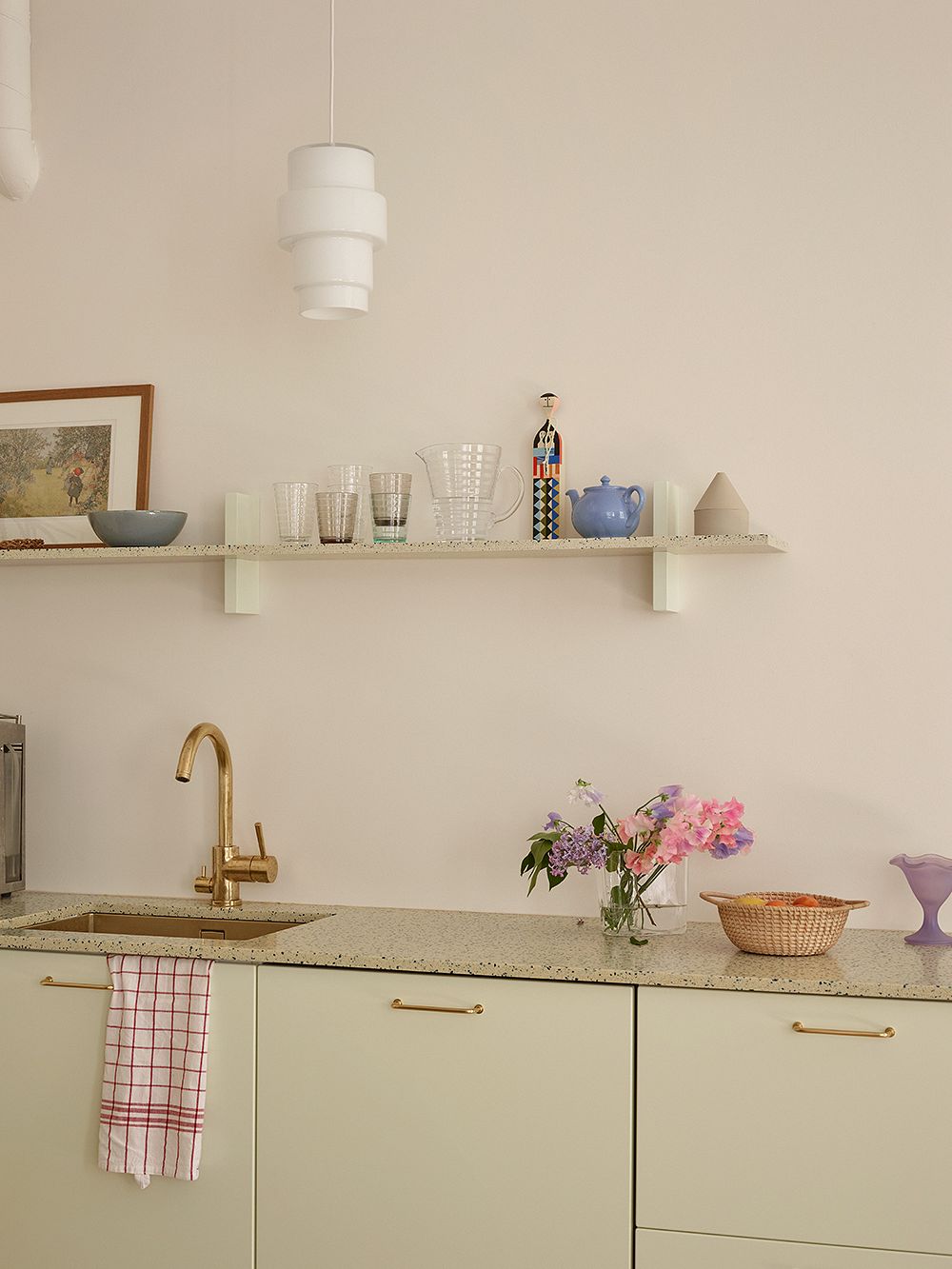 Could you tell us about your recently renovated, beautiful studio? What was the renovation process like, and how did you end up choosing the delicious pastel color scheme?
"We wanted the office to reflect a certain casualness, as we were creating a space for ourselves and didn't want to be too serious about it. We invested in timeless, durable furniture, but wanted the walls, for example, to have colors. We aimed at creating an inspiring space that would make us feel good.
In practice, the project was very different from a client project. We had lunch together and looked at color charts from which we chose our favorites. We made many of the decisions based on intuition. Of course, before that, we took our time to discuss, for instance, what kind of space would be pleasant to work in. Each room has a color scheme of its own, and the idea is that one room boosts creativity whereas another helps you calm down."
"We wanted the office to reflect a certain casualness, as we were creating a space for ourselves and didn't want to be too serious about it."
How did you end up choosing this color scheme and these products? And do you have a favorite spot in the new office?
"We have started cooking lunch together in our new kitchen – it gives us a nice break in the middle of the workday and is something lovely to do together. A relaxing lunch also allows your mind to relax, and sometimes we get our best ideas at the table while eating. The kitchen flooring is oak parquet, and the kitchen houses a large, wooden table that makes the space cozier. Both of them are important not only for the sense of sight but also for the sense of touch: the flooring feels wonderful under bare feet, whereas the soft surface of the table is nicely tactile.
The shade of green used in the kitchen has a hint of cucumber in it. It brings just the right amount of color to the space while being light and not too dominant. The kitchen features some splashes of color, such as Artek stools that are fun to move around and that can also be moved from space to space, if necessary."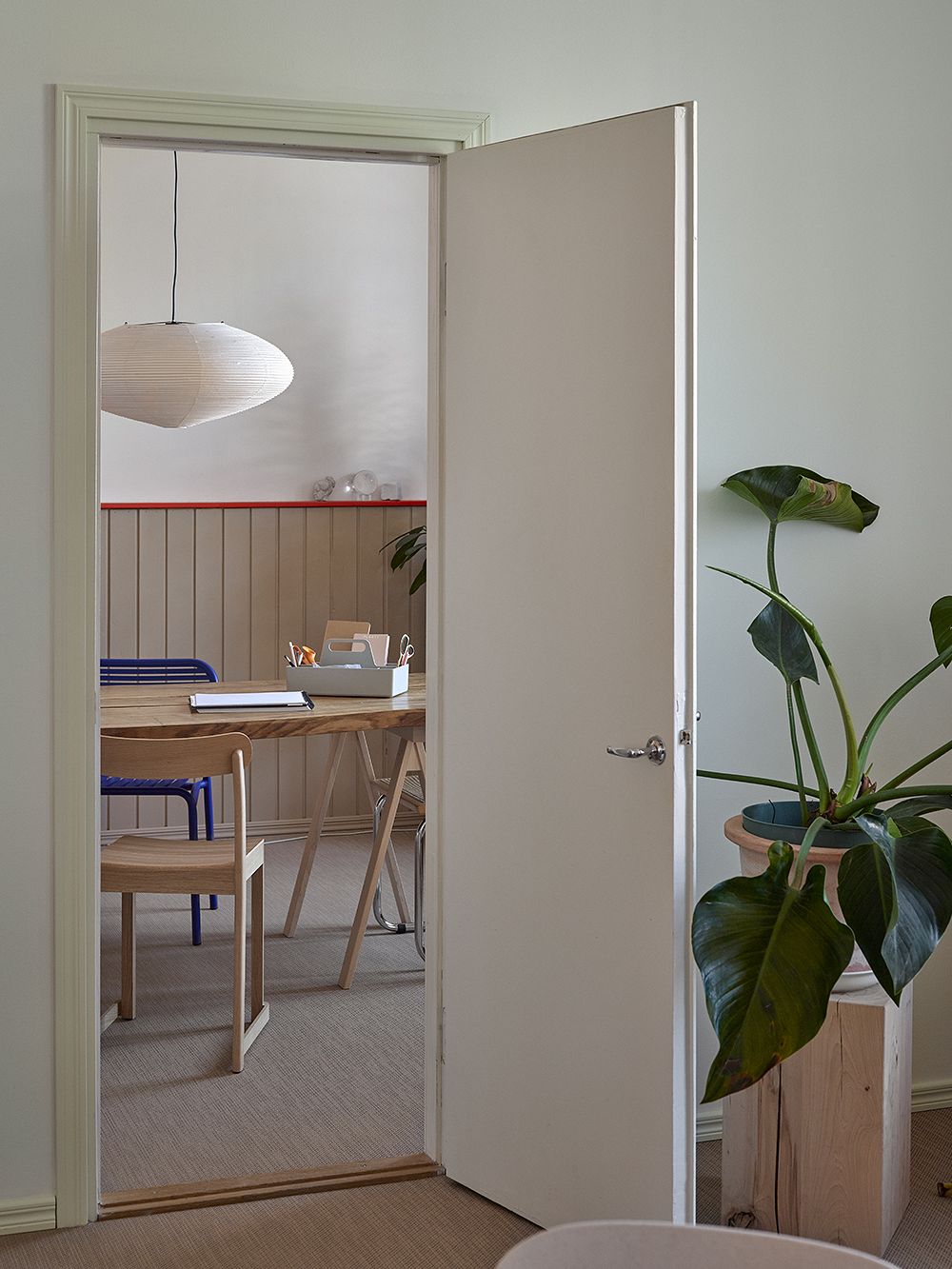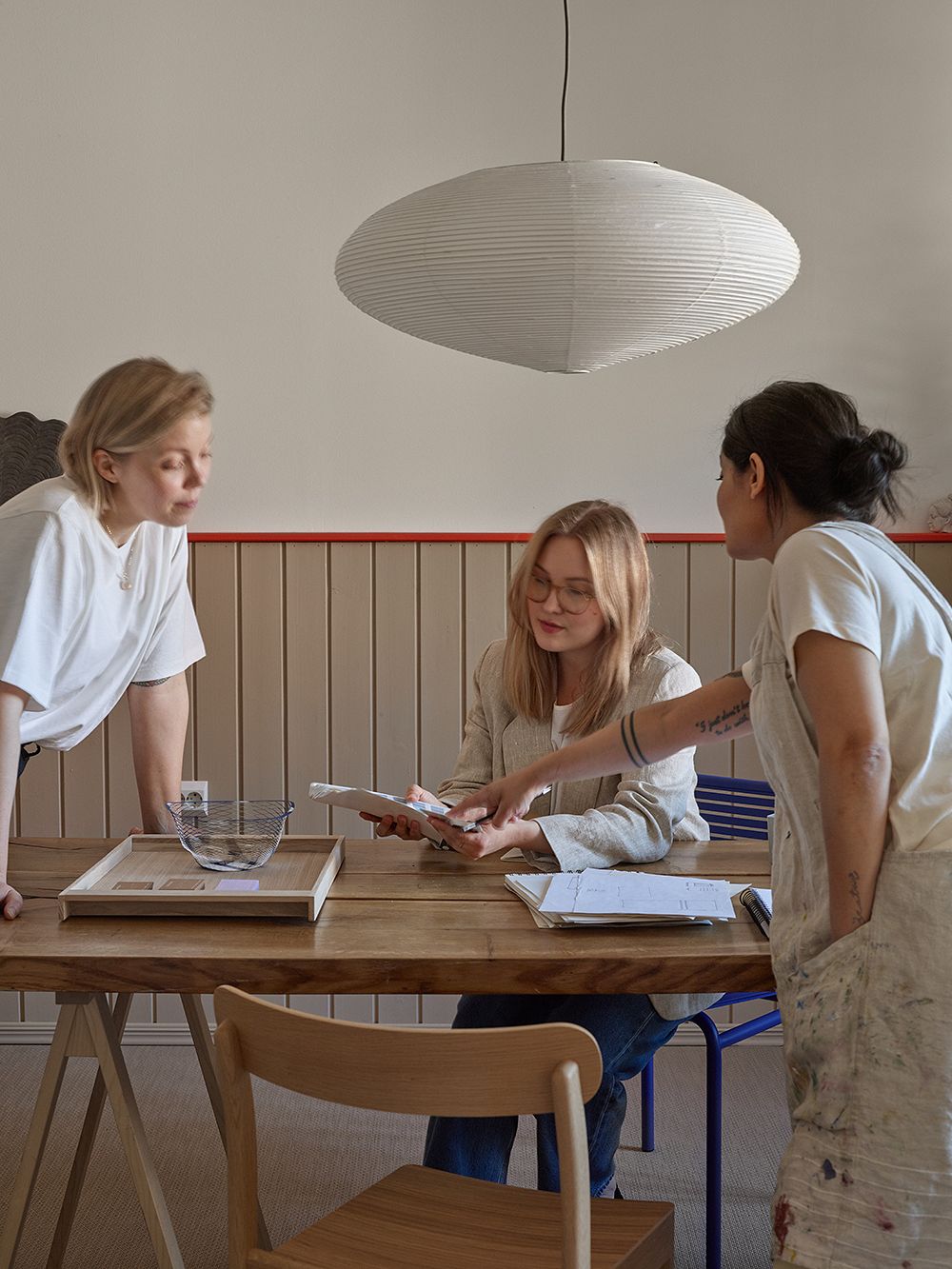 What inspires you the most right now?
"Silence, the Bill Viola exhibition that will be showcased at the Amos Rex museum in Helsinki starting from September 2021 and, naturally, my kids and their way of seeing the world. I'm also inspired by anything out of the ordinary that I come across while flicking through the endless stream of images, as well as old textiles that feel like new when discovered at flea markets or grandma's drawers and combined with modern pieces."
"Environmental friendliness will become even more important in interior design. At the same time, the shift from seasonal, short-term thinking will start to give way to making careful choices for the long term."
What do you see as the most interesting interior design trends for the coming fall and winter?
"Natural materials alongside recycled fibers, bolder use of colors, hand-made items such as woolen socks, the 1970s and the mixing of styles. As a megatrend, climate change will affect all trends one way or another, and the current political tensions are conveying the same message. We long for a sense of security and softer values, which is inevitably reflected in our homes and interior design. Environmental friendliness will become even more important. At the same time, the shift from seasonal, short-term thinking will start to give way to making careful choices for the long term, as products are more often made to order and people learn to really think about their purchases.
I'm sure we are now at a certain, critical crossroads that can be reflected upon later, identifying strong trends typical of the time. The pandemic continues to affect our lives, and its impact on home decor is already visible. To give an example, it would be interesting to know, whether &Tradition's Pavilion desk had been designed without the pandemic."
Various objects play a major role in your work. What are your favorite objects at home?
"Different objects are important in different seasons. Right now, when the evenings are getting darker, I like to place lamps around the house to create a cozy atmosphere. One of my favorites is Vitra's Akari 24N table lamp, which produces soft ambient light. I also like the Artek stool I found at an antique market in the summer and which the previous owner had upholstered with fabric made of bast. These kinds of objects are also easy to move from one place to another, which is a simple way of giving your home a new look."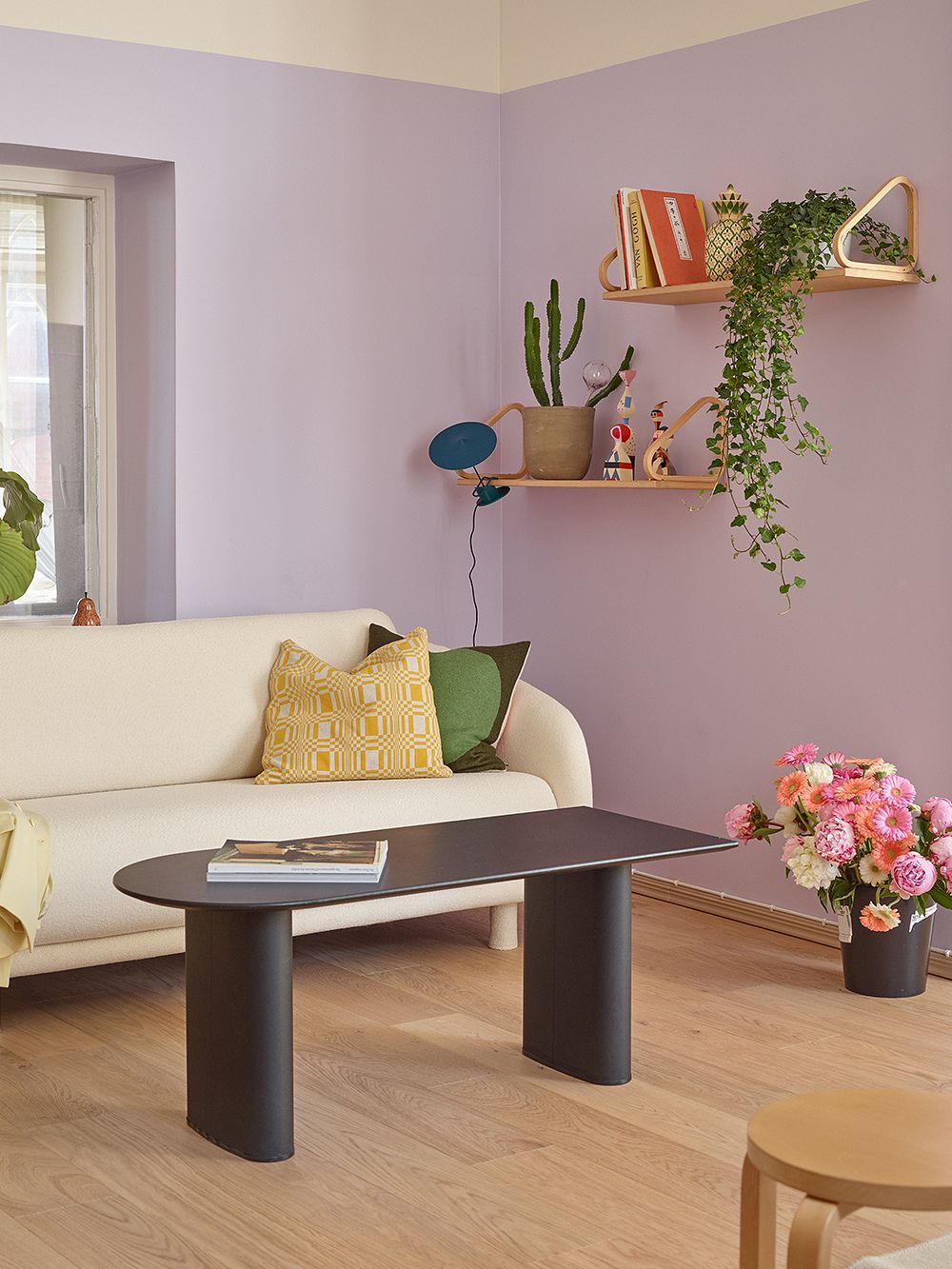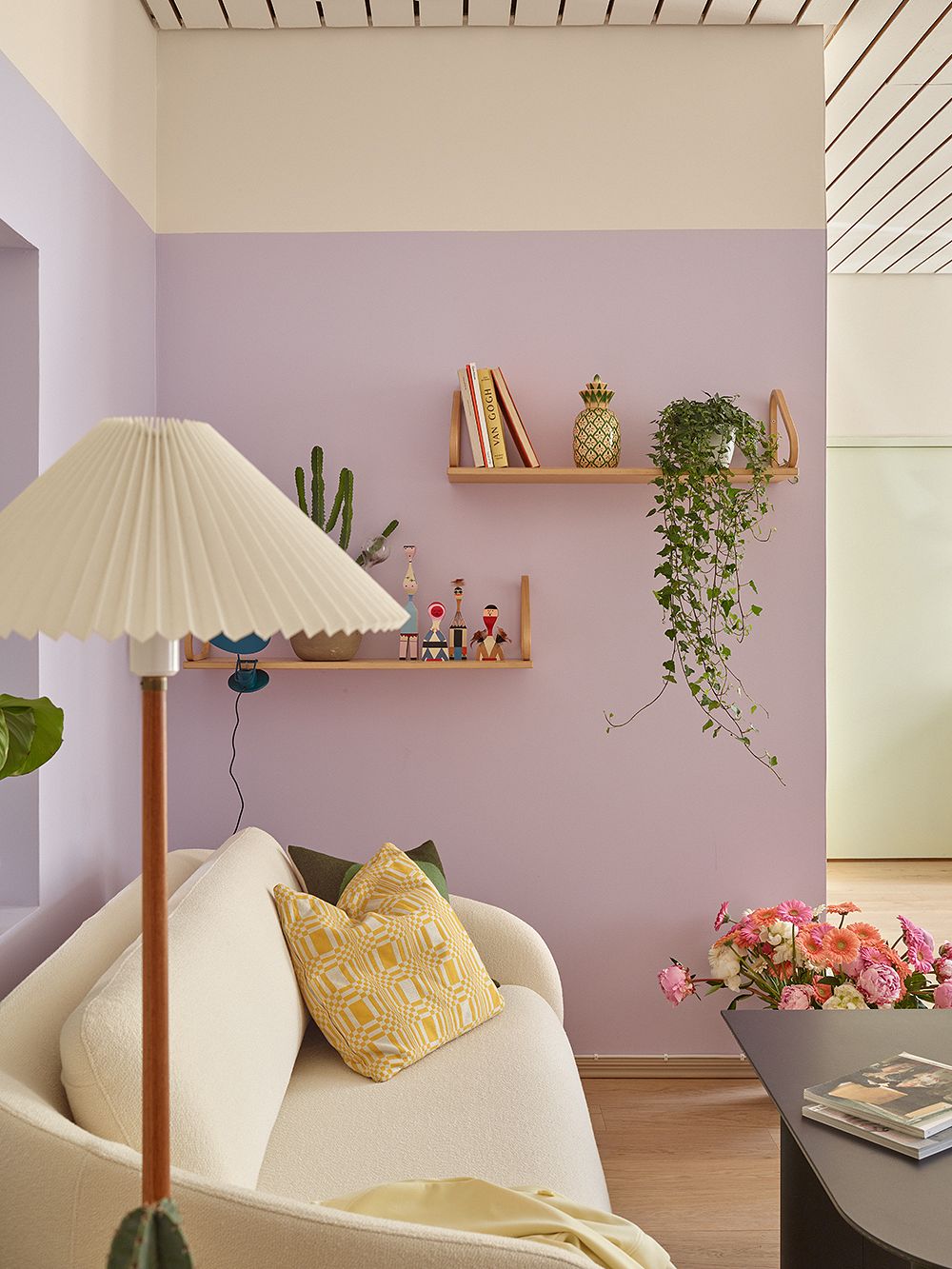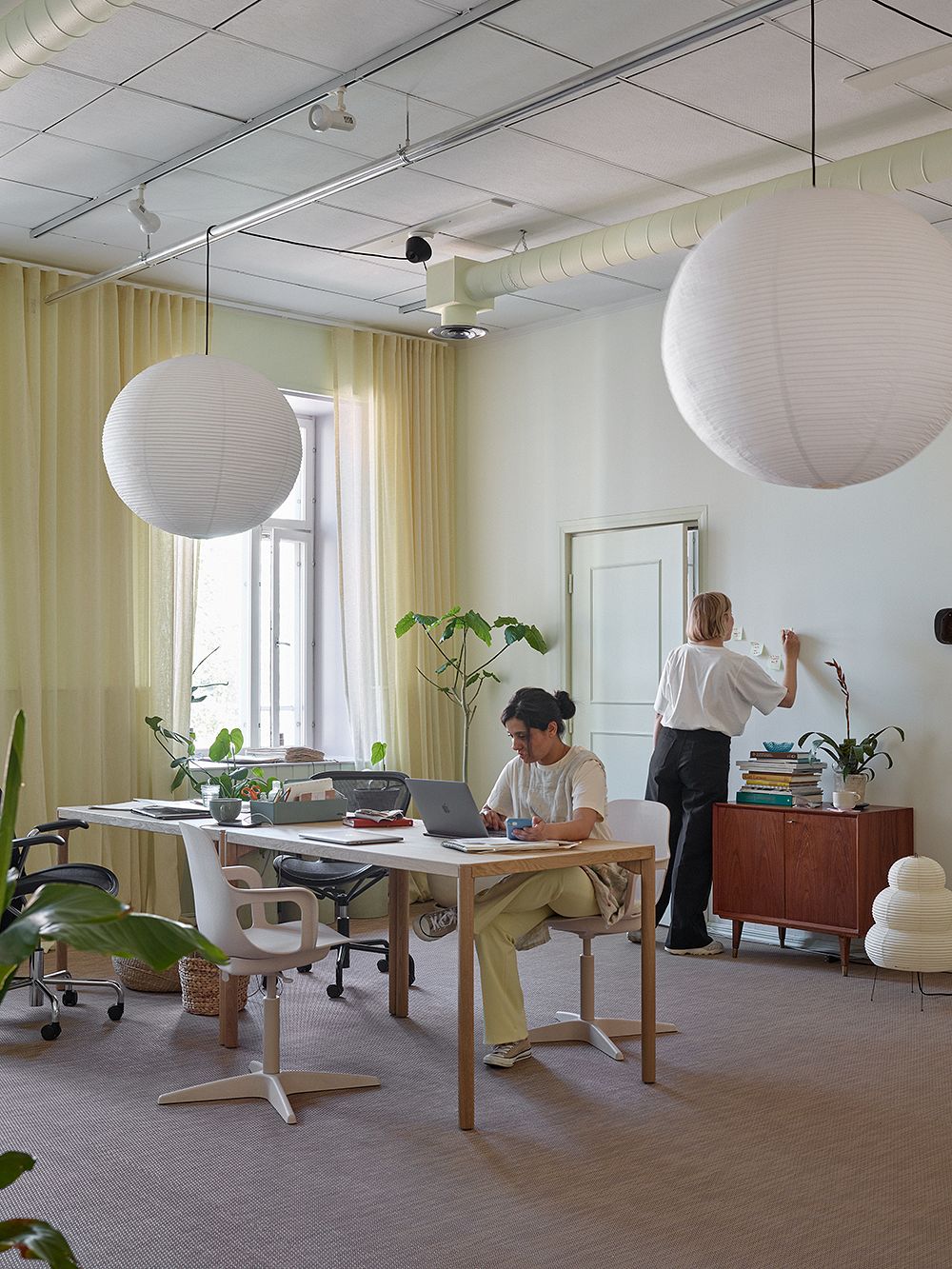 What would be a dream styling project for Plenty?
"In the dream styling project, the client would be a bold visionary who dares to request carbon-neutral styling, for example. We would need a little more time for planning and preparation, but at the same time, we would be taking the industry in a future-proof direction. I believe that the small investment the company would make at this stage would pay itself back with interest by making the customers think about their consumption choices.
"In the dream styling project, the client would be a bold visionary who dares to request carbon-neutral styling."
I have a dream that in the future, climate-friendliness will be one of the starting points for design regardless of the industry. That people move on from seasonal thinking to being more critical about their consumption. On a personal level, I dream of long weekends at the cabin and parties with friends."
See also:
• New arrivals at Finnish Design Shop >
• Studio Plenty on Instagram >
Text: Design Stories Images: Katri Kapanen