Club Office is Vitra's new office concept designed for the post-pandemic era, when the office has to be more than just a place of work. Introduced with the Club Office is an updated range of inviting, flexible office furniture. Explore the collection with Design Stories!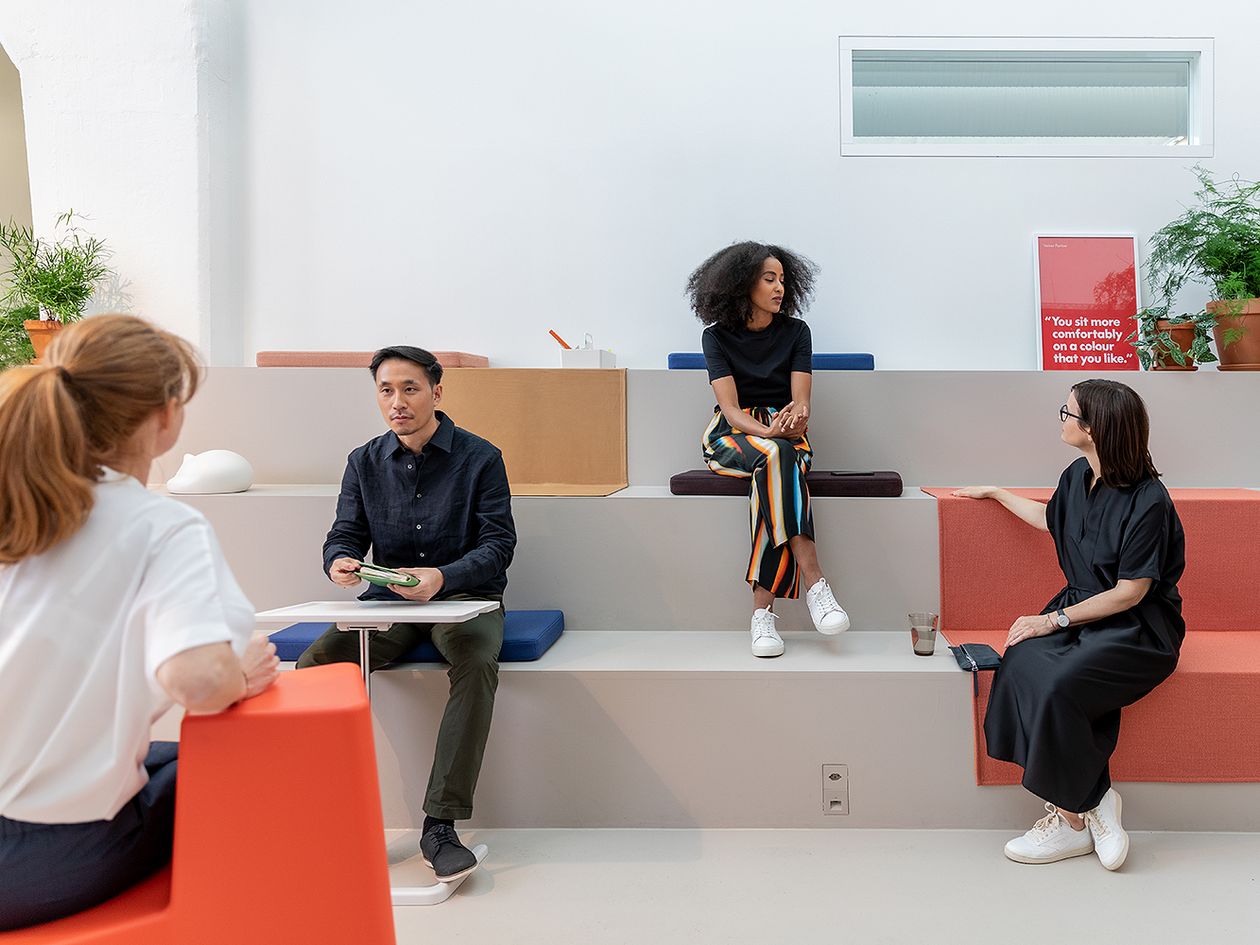 OFFICE NEEDS TO REINVENT ITSELF, says the Swiss design house Vitra. The Covid-19 pandemic is not the first time the concept of the office is going through a transformation, but definitely the most sudden and unprecedented one. As a result of the pandemic, and enabled by modern technologies, people can now work wherever they find suitable conditions.
"Those who choose to go to the office today and in the future do so consciously — to meet colleagues and experience a sense of belonging and appreciation. The common mission and organisational purpose should be perceptible. Consequently, it must be more than just a place of work. If an office has no character and colleagues there hide from one another, it's better to spare the commute and stay at home," says Nora Fehlbaum, CEO of Vitra.
"If an office has no character and colleagues there hide from one another, it's better to spare the commute and stay at home."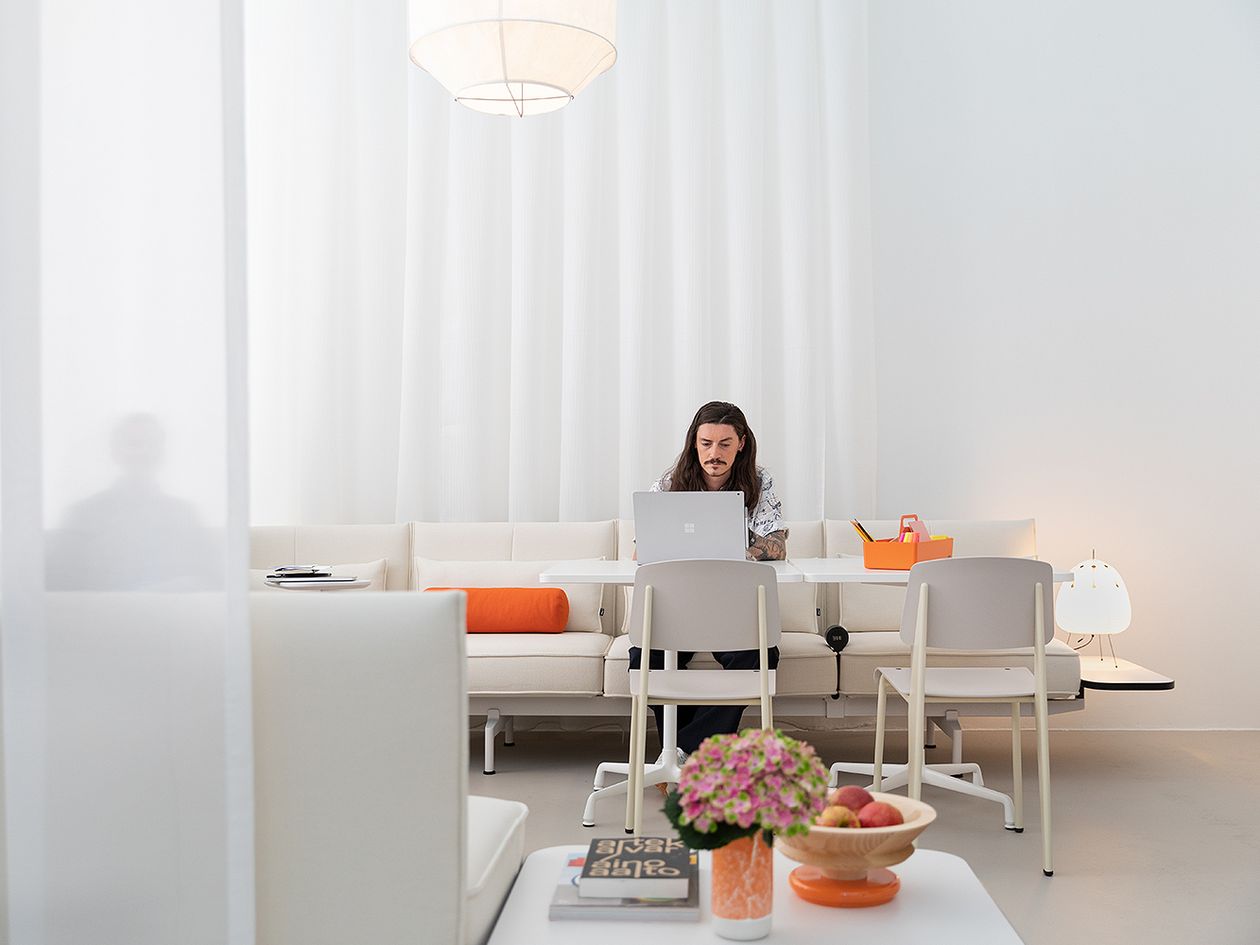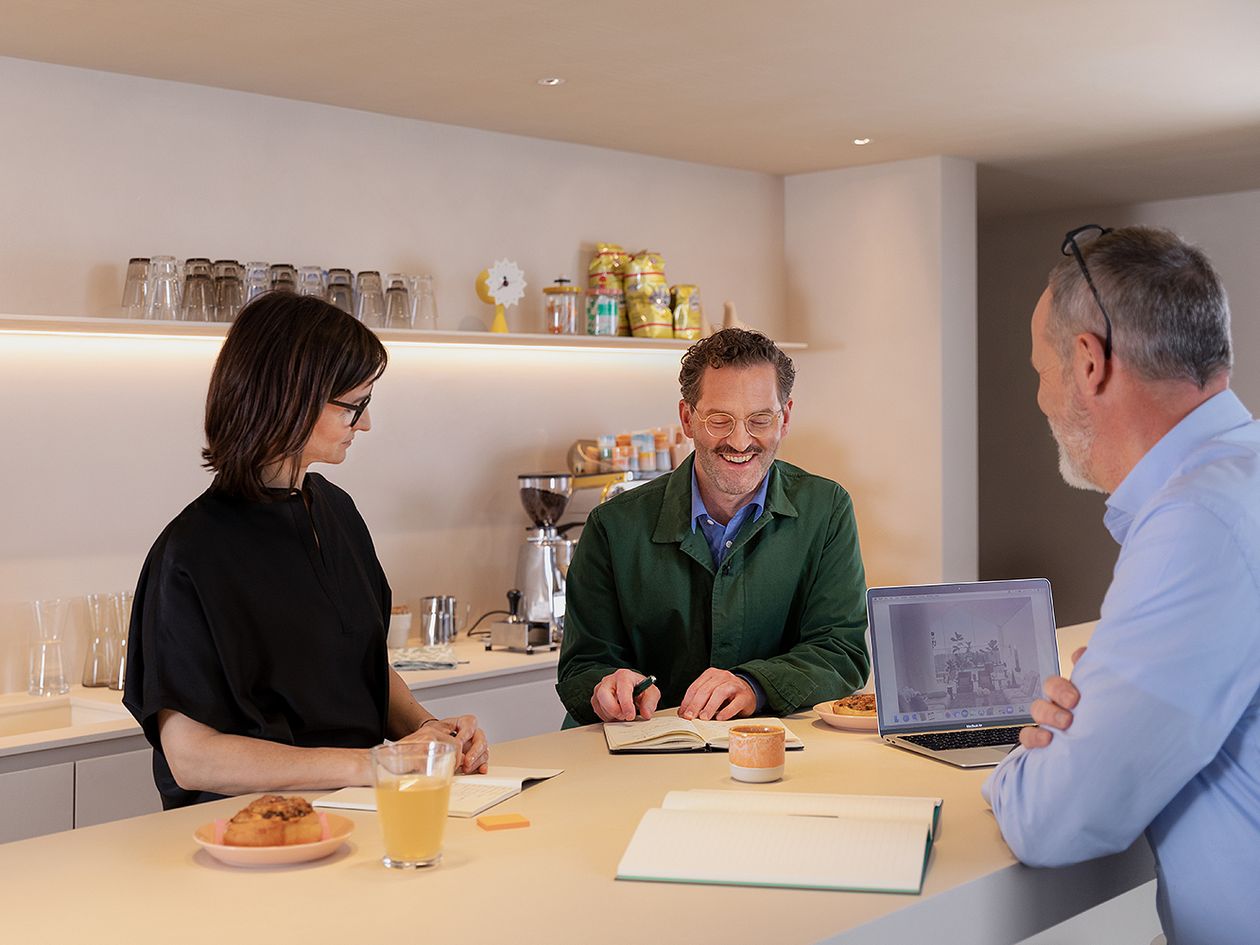 During the last months, Vitra has been preparing a return to office life and is now introducing the Club Office, a new concept designed for its headquarters in Basel. Nora Fehlbaum compares working in the post-pandemic office to a club membership:
"I like the idea of a club. Isn't it astounding that people are prepared to spend so much energy and time on behalf of a certain topic or cause? They meet with fellow enthusiasts to feel a sense of connection and strive towards a common purpose. This intrinsic motivation and productivity is what makes us human! This idea was the inspiration behind the office as a club, where like-minded employees intentionally come together to enjoy the shared pursuit of company goals."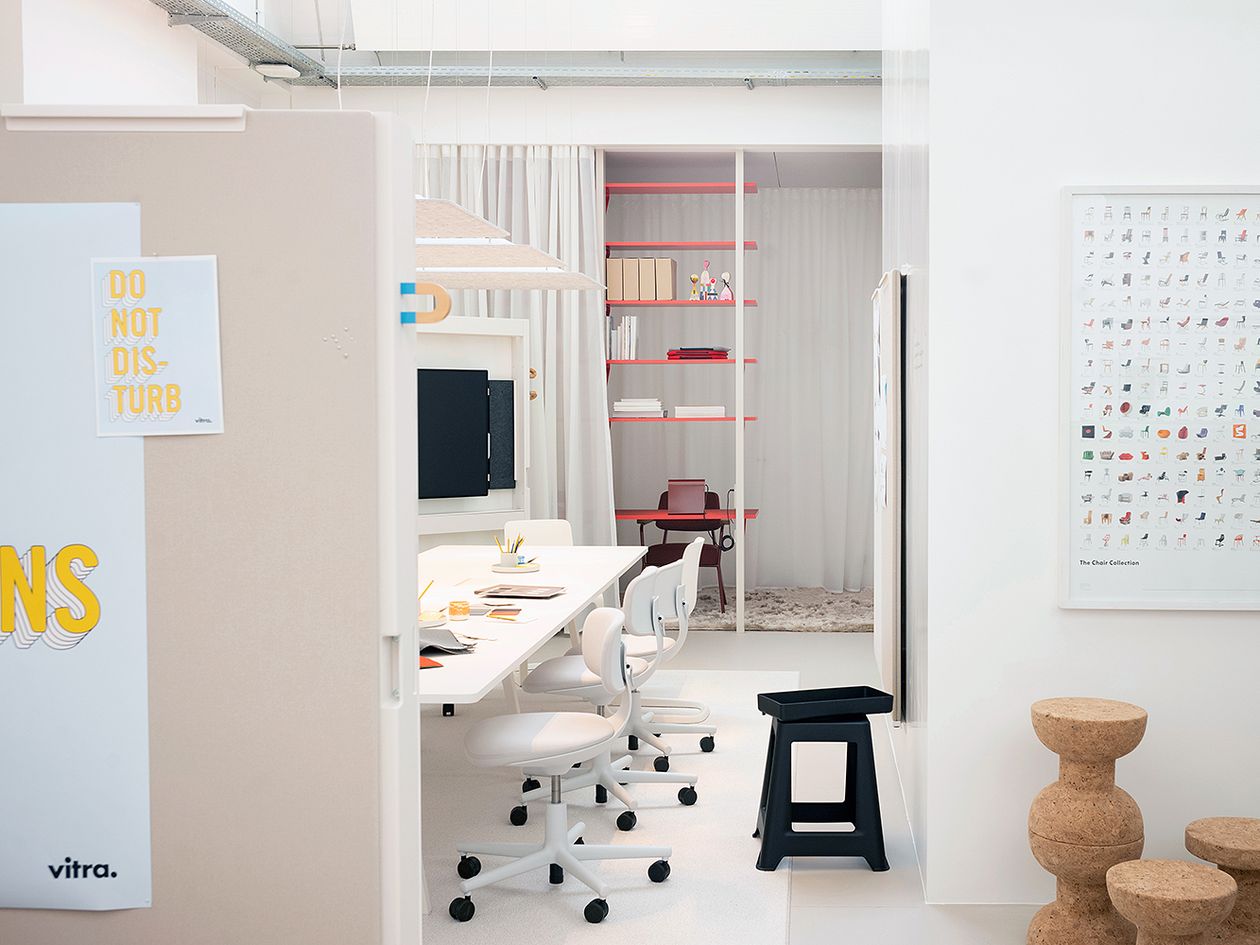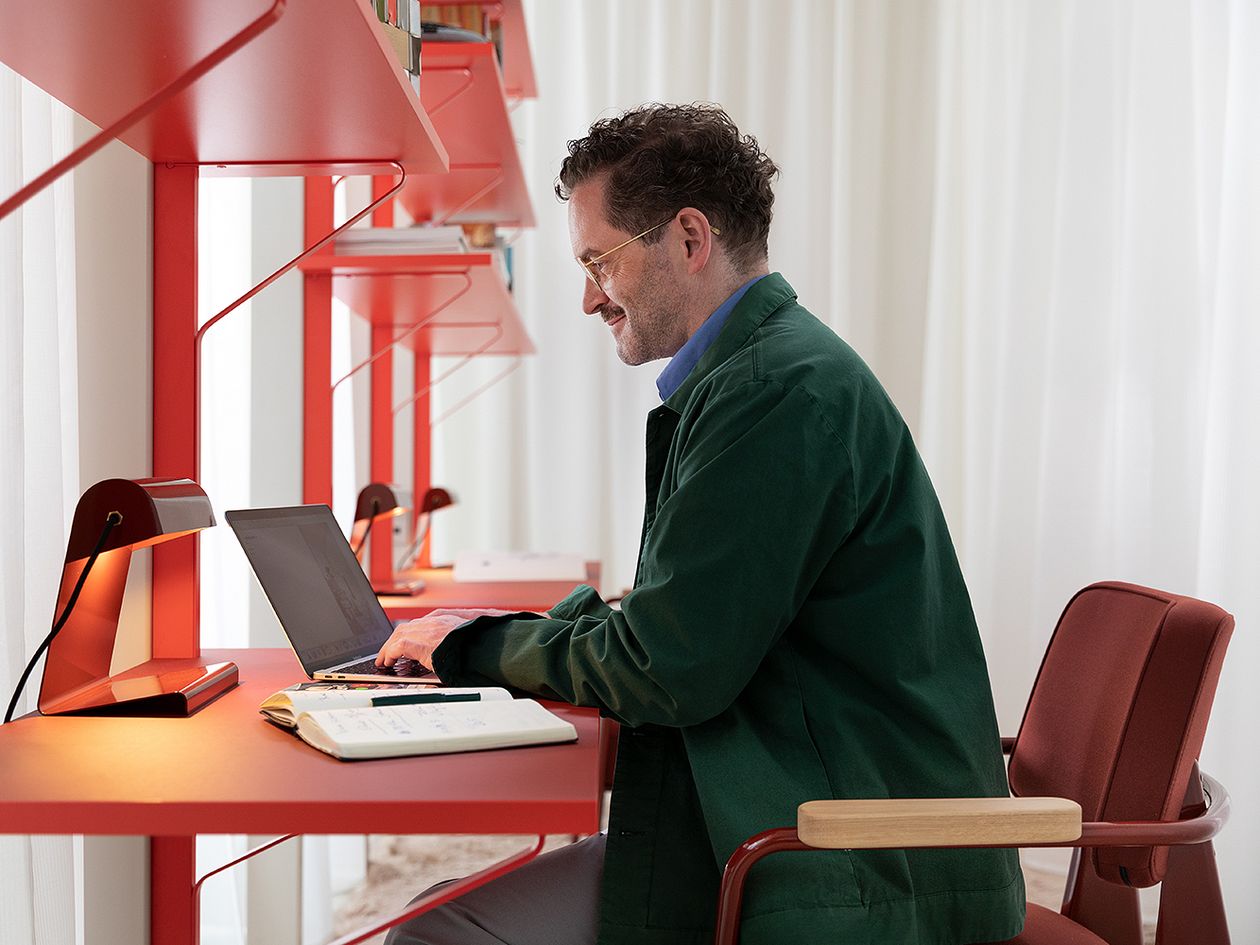 The spaces of the Club Office have been divided into three zones: a public section for spontaneous meetings and mutual learning, a semi-public area for workshops and productive teamwork, and a private zone consisting of sheltered workstations for concentrated individual work. The furnishings include new and upgraded pieces from the Vitra portfolio, designed to make the spaces flexible, inviting and easily adaptable.
Explore the new Club Office products: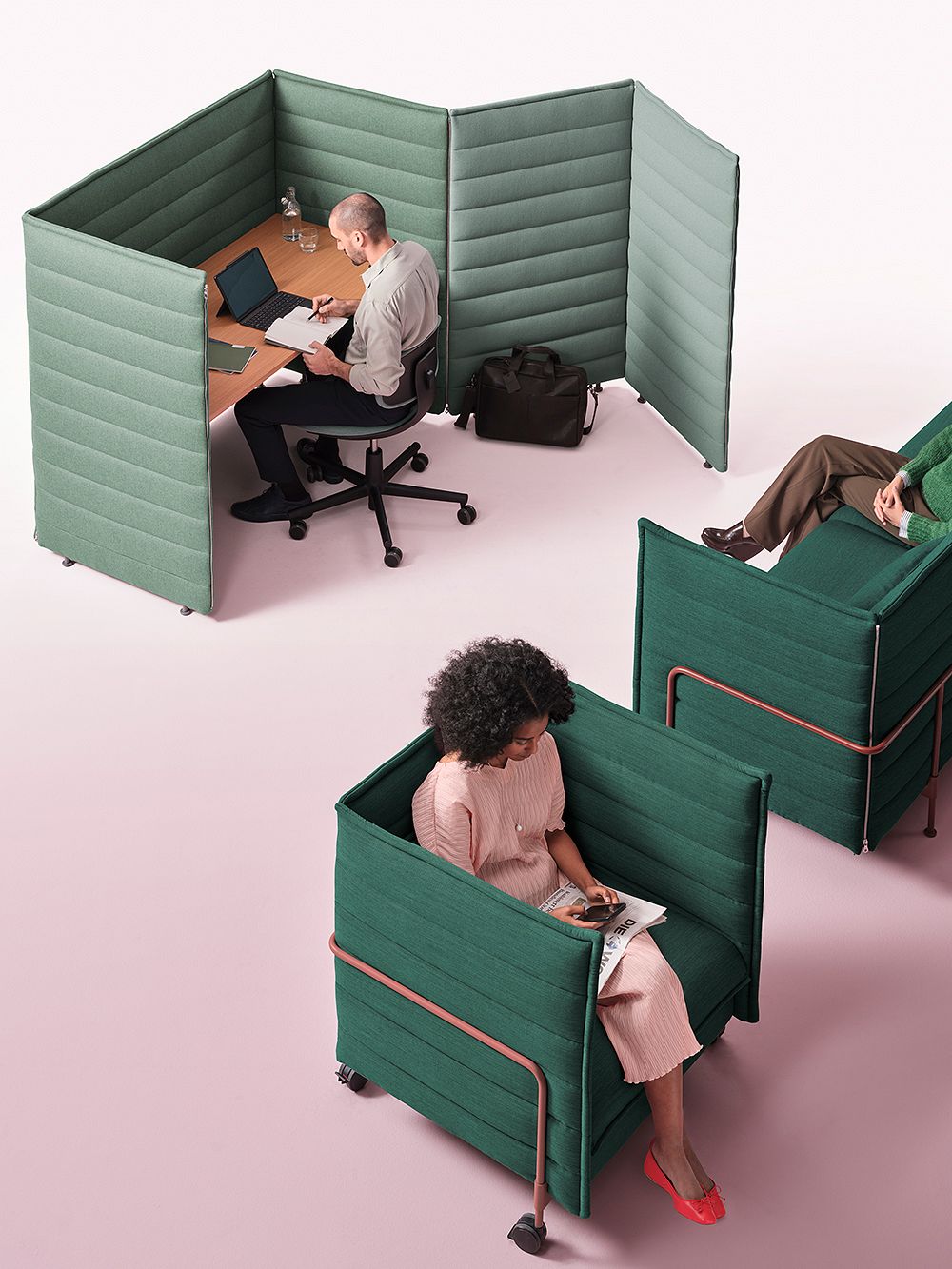 Alcove
Developed by Vitra with Ronan and Erwan Bouroullec, the archetypal Alcove Sofa with its extra-high back and side panels was introduced already in 2006. Now Vitra and the Bouroullec brothers have collaborated to expand the Alcove collection. Building on the sofa's ability to create a room-within-a-room, the new Alcove Plus system takes this idea a step further: the furnishing becomes a partition element with numerous configuration options.
The configuration can be spontaneously transformed in minutes, going from individual tasks to collaborative teamwork in an open space – and vice versa. In addition, the materials of the new Alcove have also been rethought from a sustainability perspective.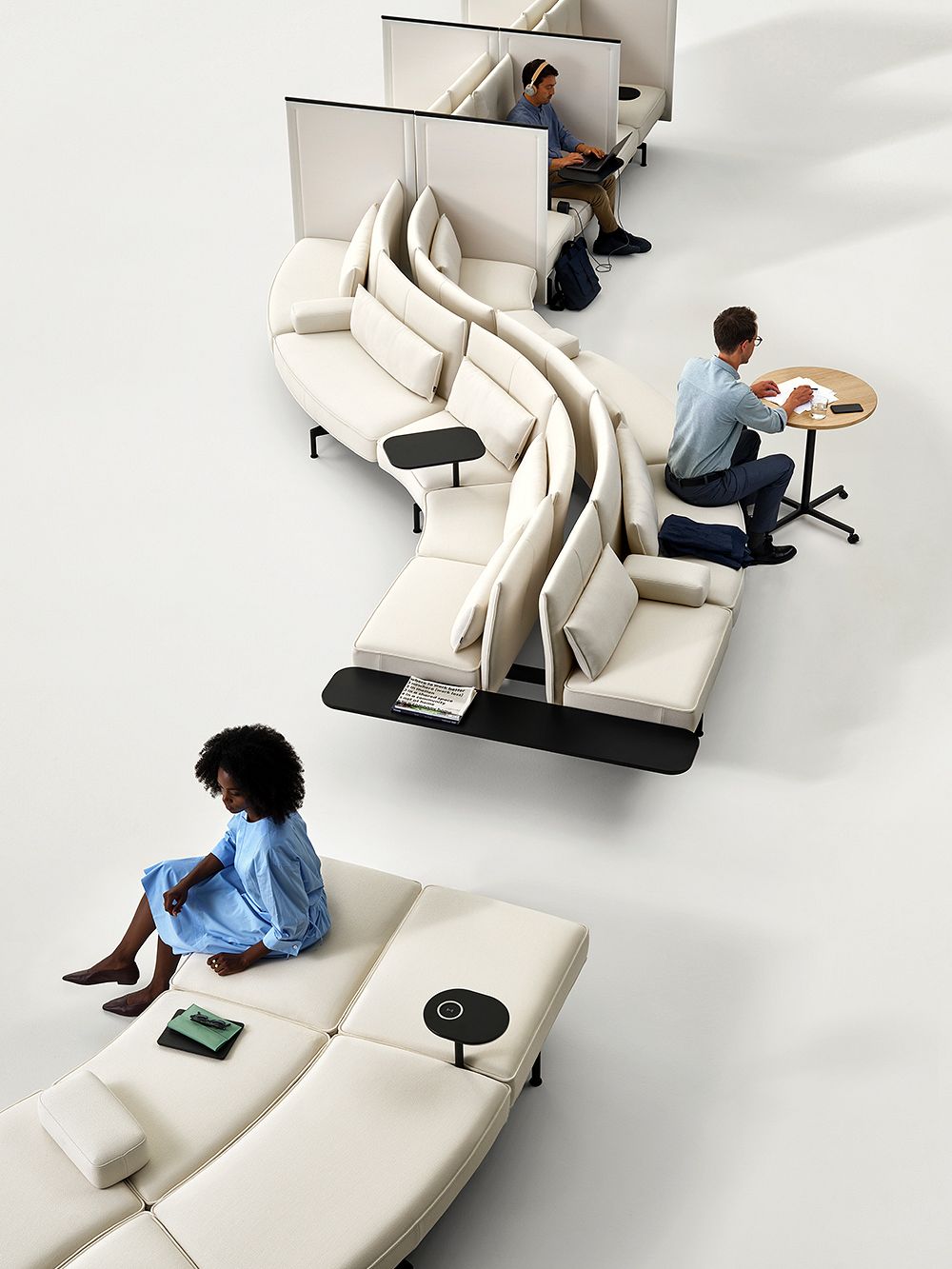 Soft Work
With Soft Work, Edward Barber and Jay Osgerby translate the reality of the 'work from anywhere' culture into a modular sofa system for the workplace. It combines the features of a sofa with the functionality and ergonomics required in work environments; with practical table surfaces, power outlets and charging stations, it provides all the necessary technical functions for work activities, while promoting correct seating postures.
Soft Work is now available with a PVC-free artificial leather cover and a new side table that makes the system even more flexible.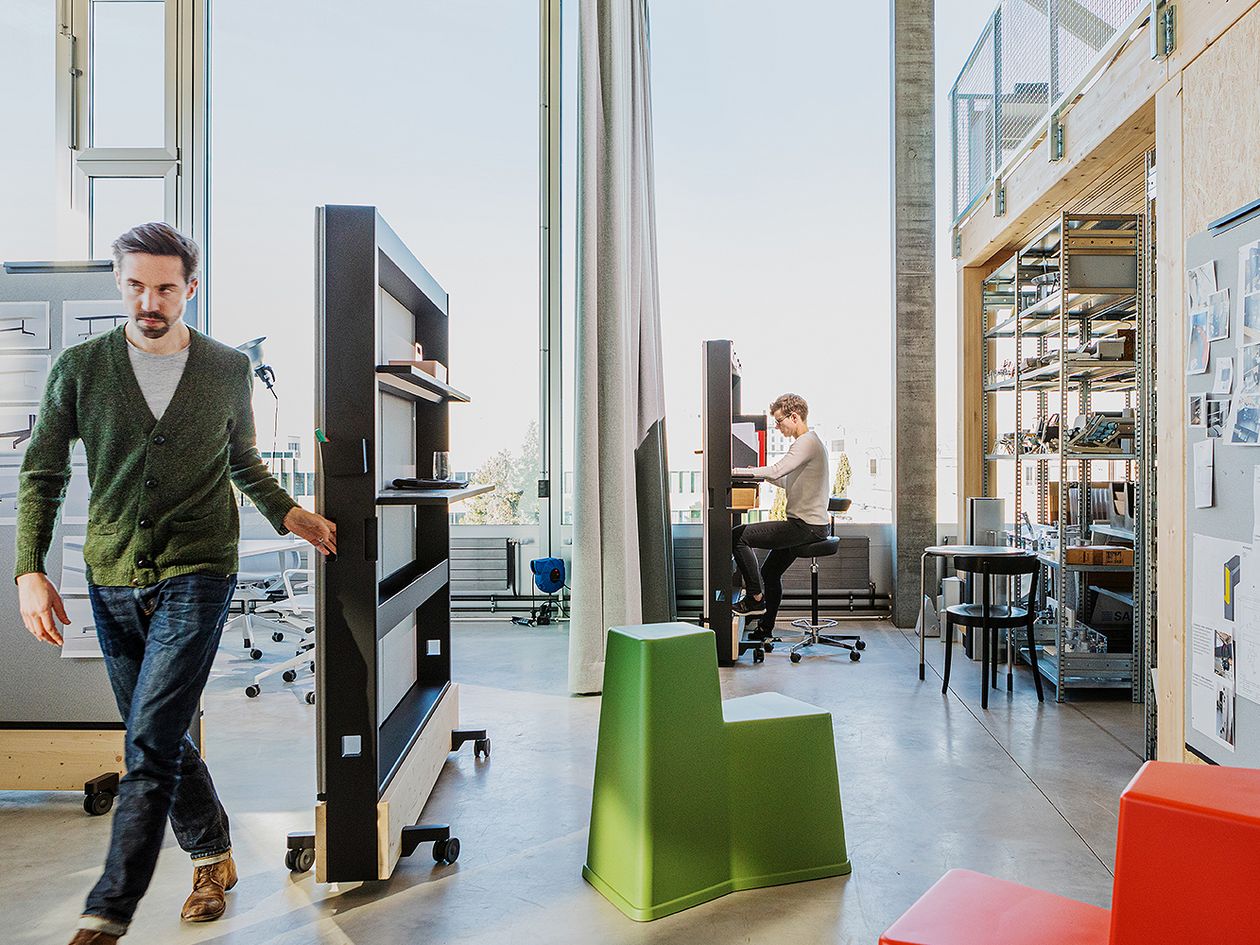 Dancing Wall
Wherever a team requires the autonomy to shape the space according to its requirements, Dancing Wall is the solution. It can be easily moved around by just one person, and new options introduced in 2021 increase the utility of the mobile partition even further.
Video conference screens with discreet cable management and flipchart holders have been added to the existing range of whiteboards, bookshelves, coat racks and vertical gardens – the latter newly equipped with a low-maintenance irrigation system.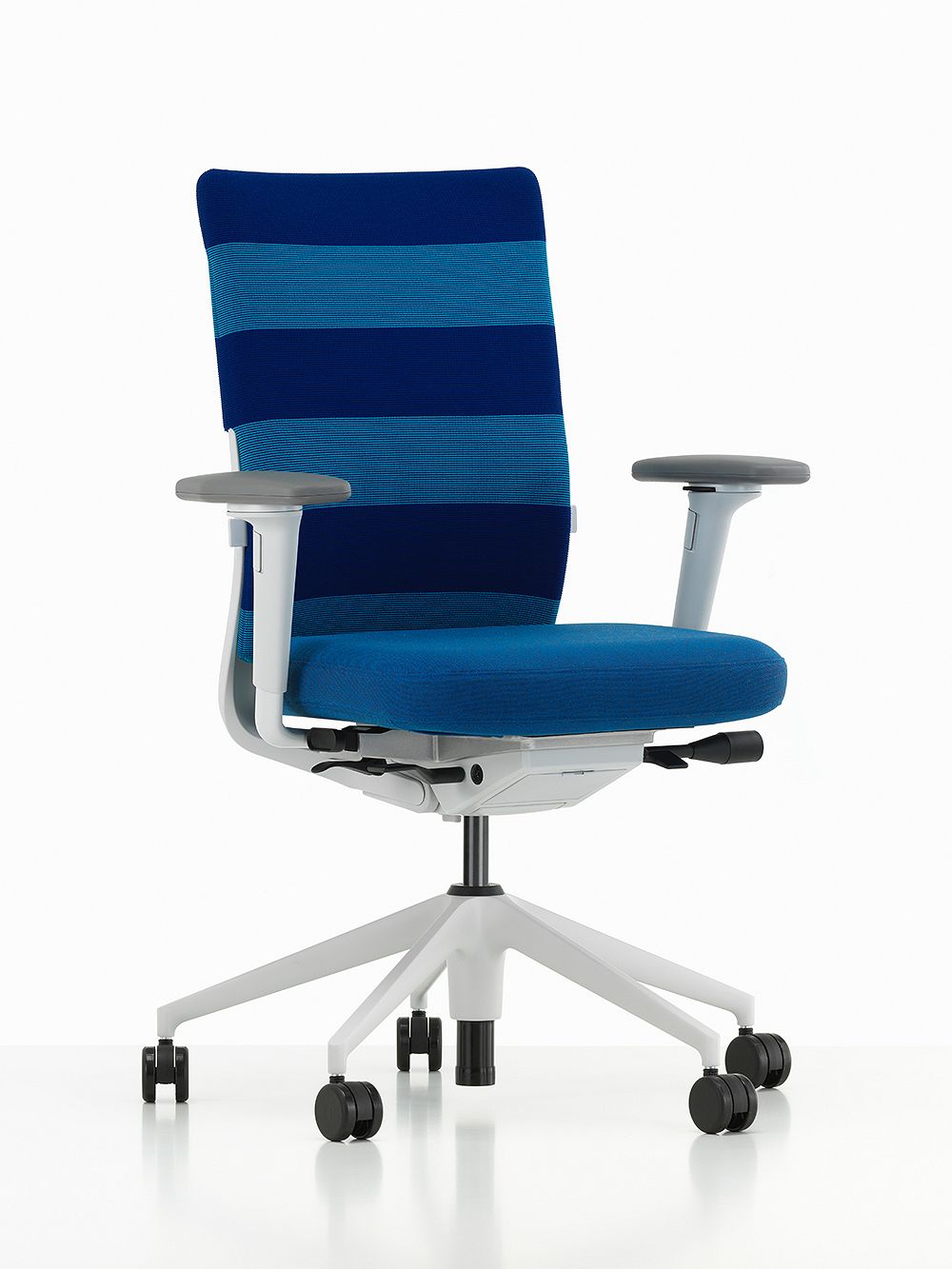 ID Chair Concept
Introduced by Vitra in 2010, the ID Chair Concept developed with Antonio Citterio is unique in its diversity and individual configurability. The ID Chair system has now been expanded to feature a highly breathable seat made from recyclable polyester fibers, revised armrests, as well as new colors, materials and fabrics.
The newest member of the product family is the ID Cloud. Its innovative backrest design combines a flexible membrane with a stable frame to enable a novel floating sensation for the sitter with exceptional freedom of movement.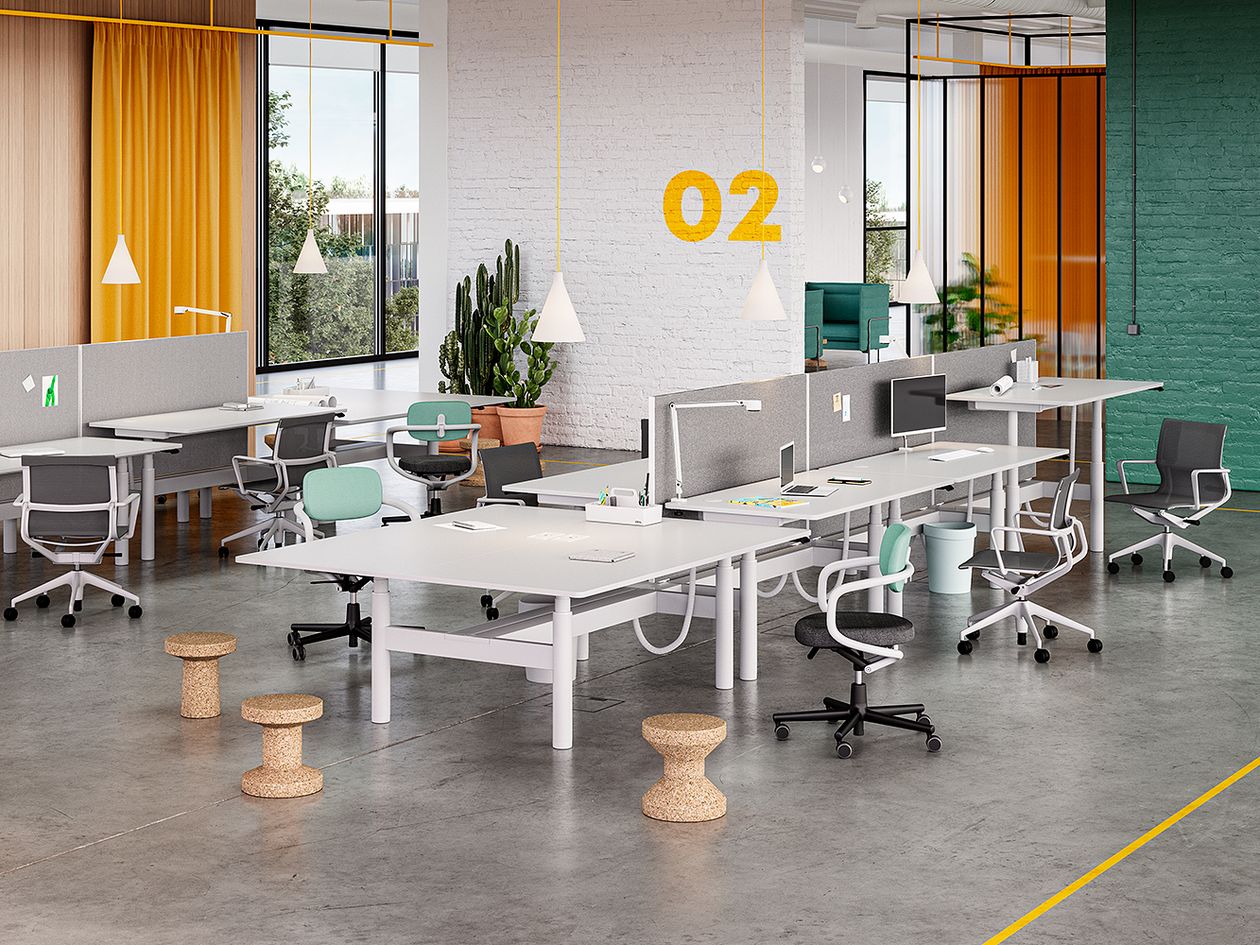 Tyde 2
Tyde 2 is an upgraded version of the sit-stand desking system Tyde introduced in 2012 by Vitra and Ronan and Erwan Bouroullec. On one hand, the appearance of Tyde 2 is even further removed from the machine-like look of many conventional desks; on the other, the updated system is even more functional, sturdy and user-friendly.
A new bracket construction makes it possible to attach desk lamps, monitor arms and other accessories anywhere along the edge of the tabletop, and it can be fitted with sound-absorbing screens and acoustically effective covers for concealing technical components and cables. The system has been expanded to include meeting tables for collaborative work.
See also:
• Products by Vitra >
• Finnish Design Shop's Contract Sales >
Edit: Nora Uotila Images: Dejan Jovanovic, Eduardo Perez and Vitra