Designed by Alexander Girard, the expressive wooden dolls seem to be communicating with each other. Even a couple of dolls made by Vitra can create some spark and color into your interior, or are you going to get them all?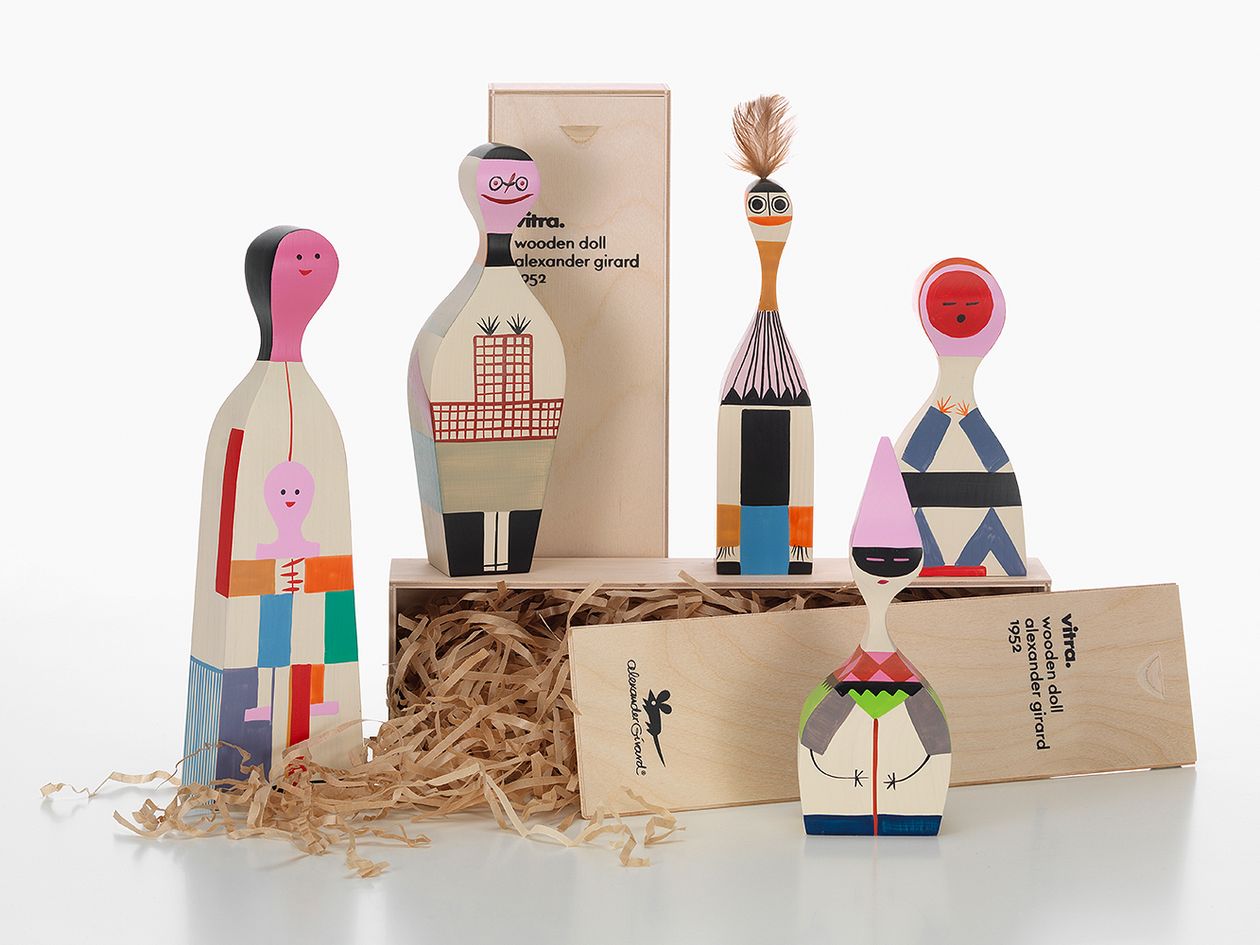 A COLLECTION OF wooden figures has been arranged on the table, painted in bright colors and rich expressions. That's clearly a shy person, and that's a clown, one has a bow tie, while here's a smart dresser ruffling up some feathers, and one character is mad with rage, with a red face.
If you're looking for something more sensitive, maybe you'll pick a couple standing side by side, or a mother hiding two children under her dress. There are some animal figures, too. Somewhere on the side there's a mischievous red devil.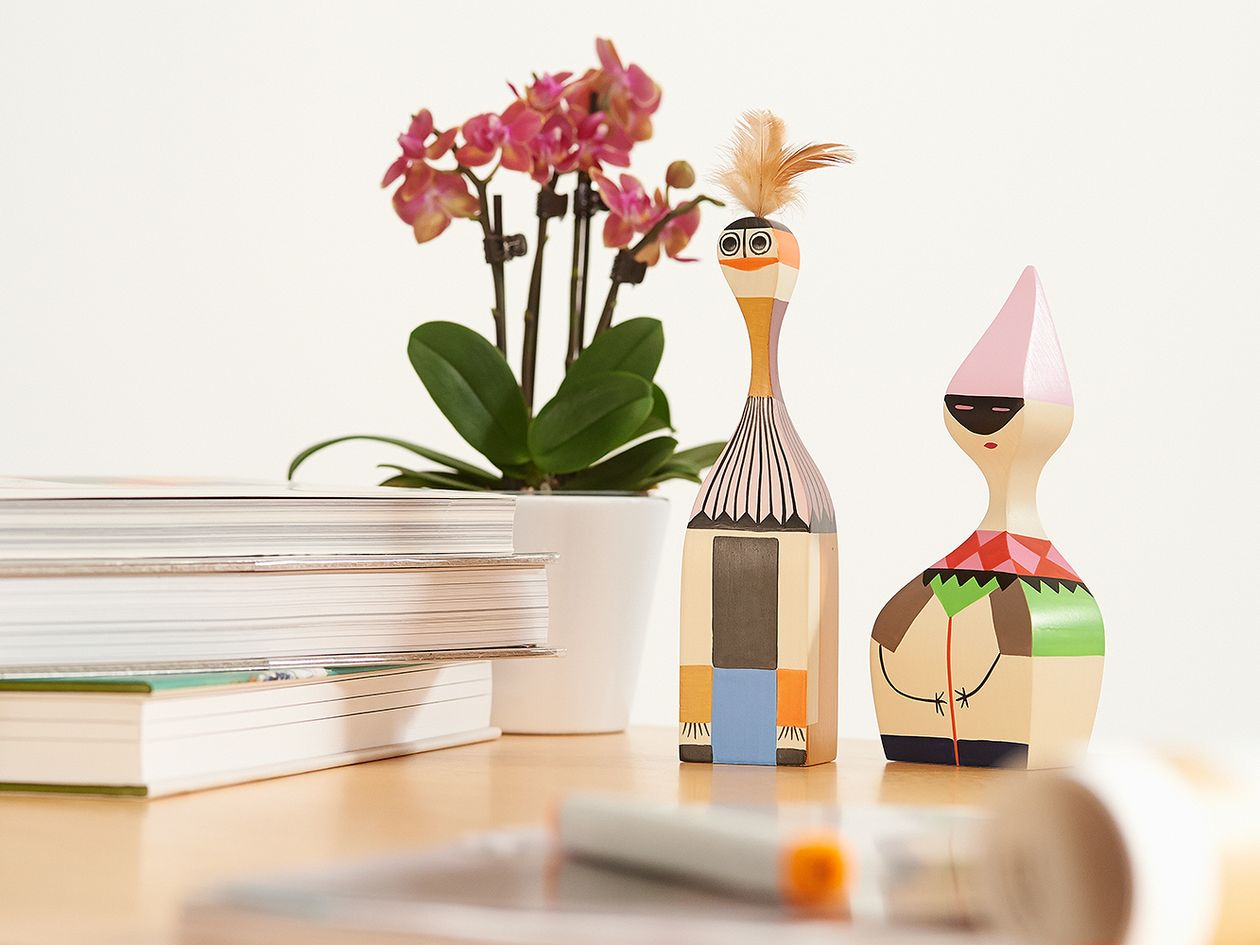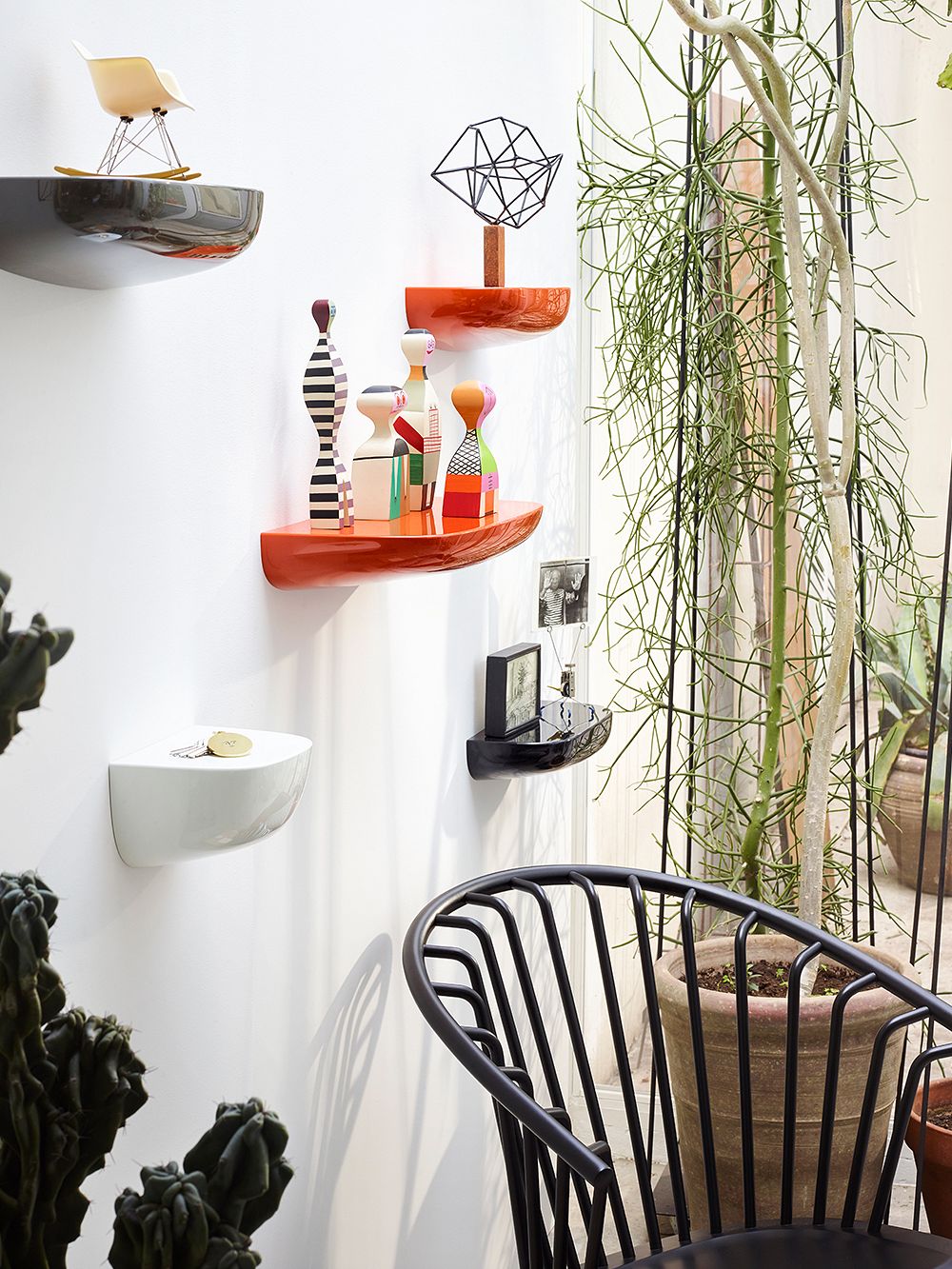 There are more than 20 of the characters, expressing strong emotions. The wooden dolls were designed by Alexander Girard (1907–1993) in the early 1950s for his home in Santa Fe.
Girard was a key reformer of American design in his time. He is best remembered by modern, graphic textiles and as the designer of iconic Mid Century Modern interiors – one example being the interior for the Miller House (1953–1957) designed by Finnish architect Eero Saarinen in the city of Columbus in the USA.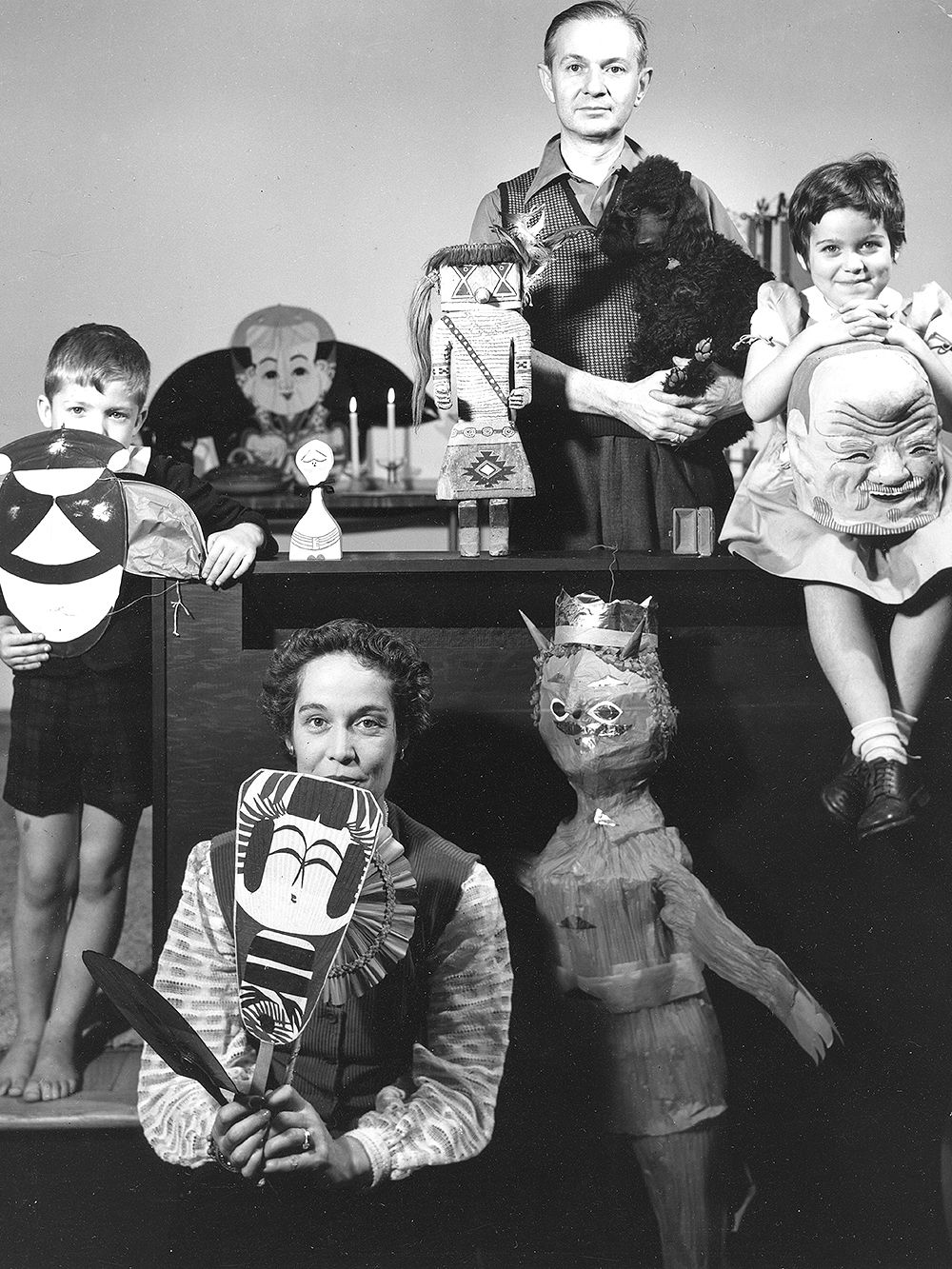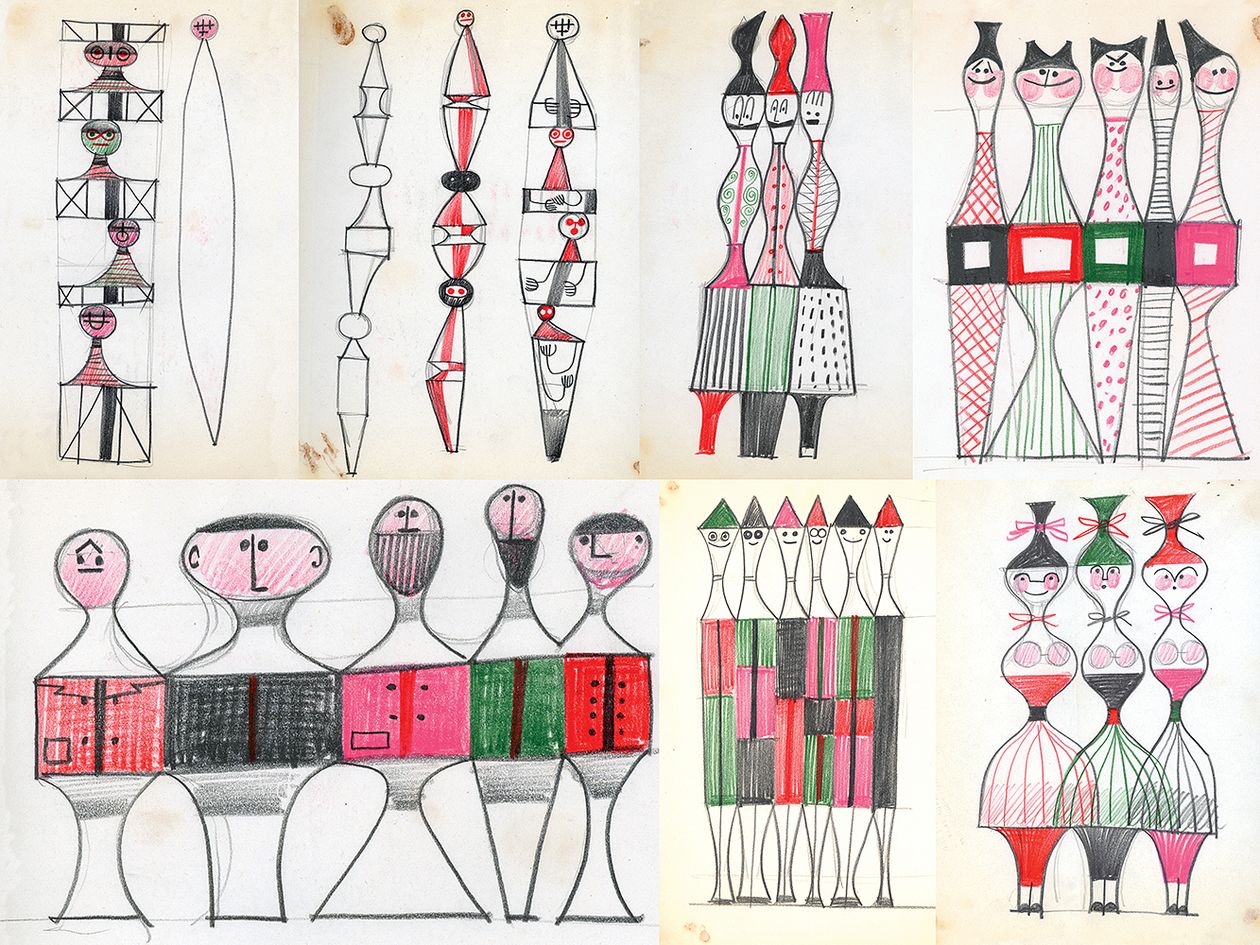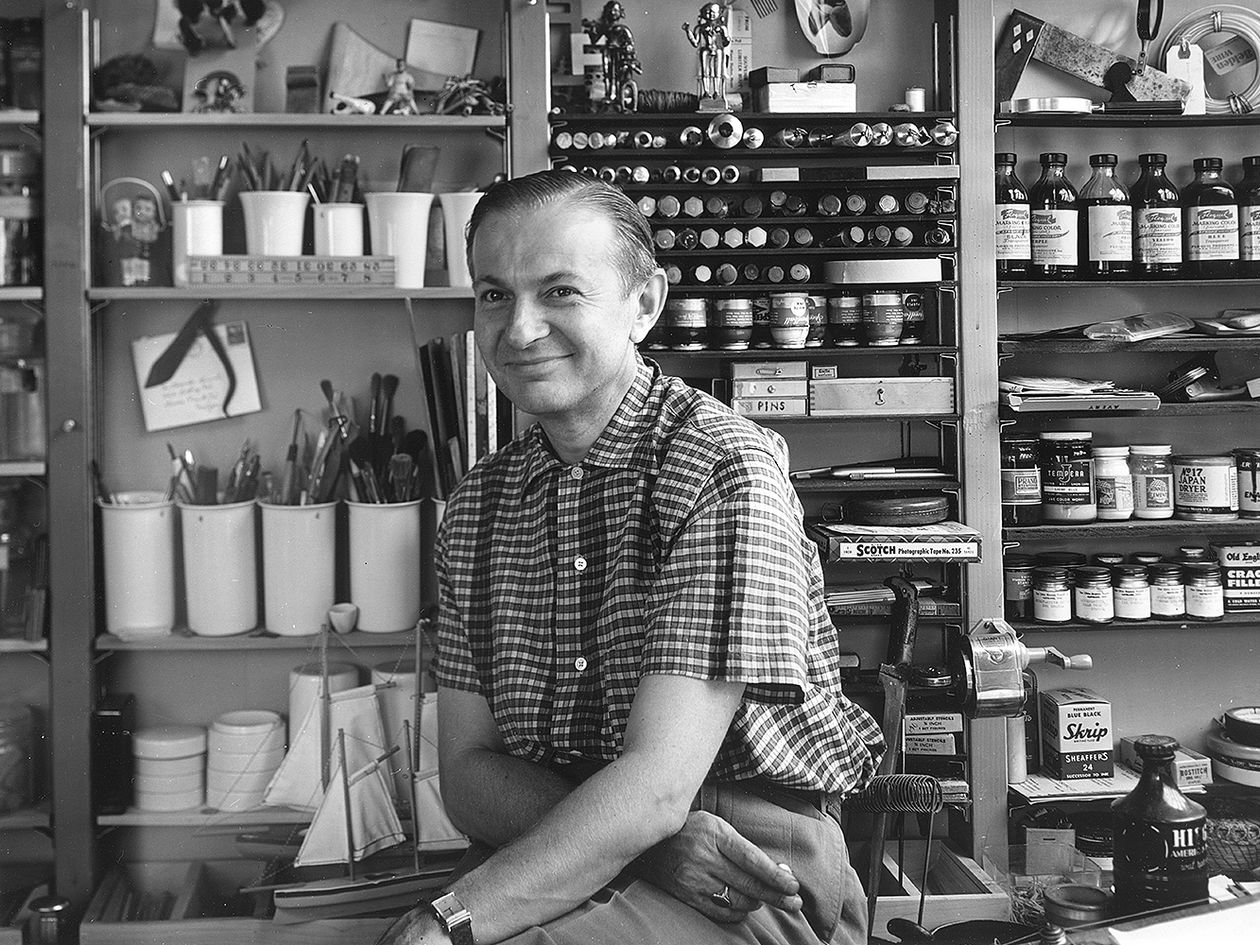 Alexander Girard grew up in a cosmopolitan North American family. He spent his childhood in Florence, Italy, and studied in England. Girard made his career in the United States, first in New York and Michigan, and from the 1950s onwards in Santa Fe, New Mexico.
Although Girard was an architect by training, he made a long career as director of design in the textile division of furniture manufacturer Herman Miller, from 1952 to 1973. He designed more than 300 fabric patters and also carpets, wallpapers, graphics, ceramics, furniture and interiors.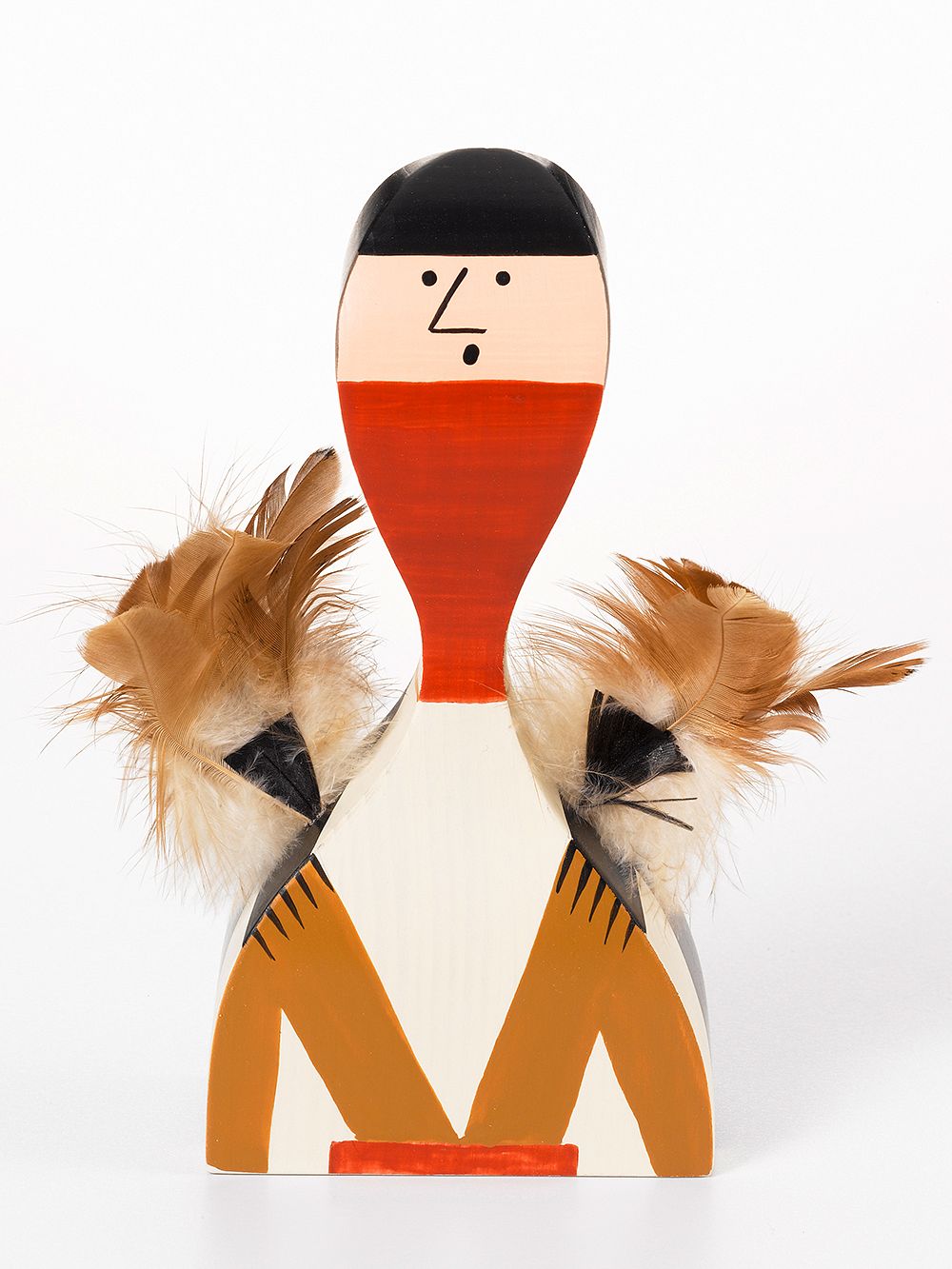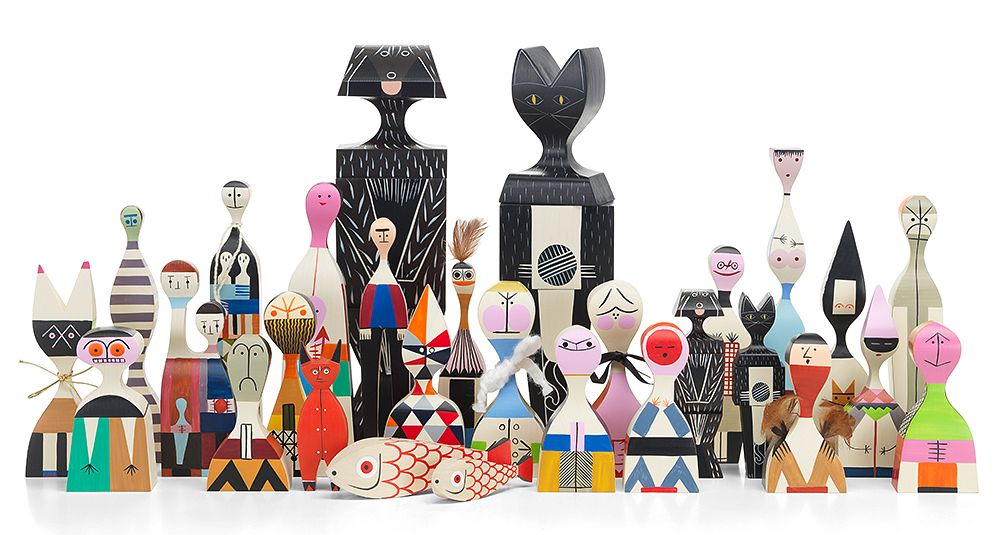 GIRARD IS KNOWN as a modernist whose work always included color and a touch of warm humor. He was influenced not only by the design world but also handicrafts from various cultures. Girard traveled extensively around the world, collecting with his wife Susan in excess of a staggering 106,000 items of various handicraft in different cultures.
These cultural influences can also be seen in these expressive wooden dolls. Their angular shapes, bright colors and humorous – sometimes eccentric – details have echoes of, for example, Central American, East European and Italian handicraft and folk art traditions.
Girard made the first versions of these wooden dolls in the 1950s for his home. He sawed off the figures from a piece of wood, completing them with hand-painted patterns.
Swiss design company Vitra put the wooden dolls into production posthumously in the 2000s. The expressions on the figures are always unique, as every doll is still hand-painted.
The dolls are like one large and colorful family – can you recognize your personality among them?
See also:
• All designs by Alexander Girard >
Text: Anna-Kaisa Huusko Images: Vitra and Girard Studio, LLC