The new summer exhibition at the Fire Station of the Vitra Campus is TWENTYTHIRTYFIVE by Virgil Abloh. Three new products by the American multi-talent will be launched as an exhibition spin-off.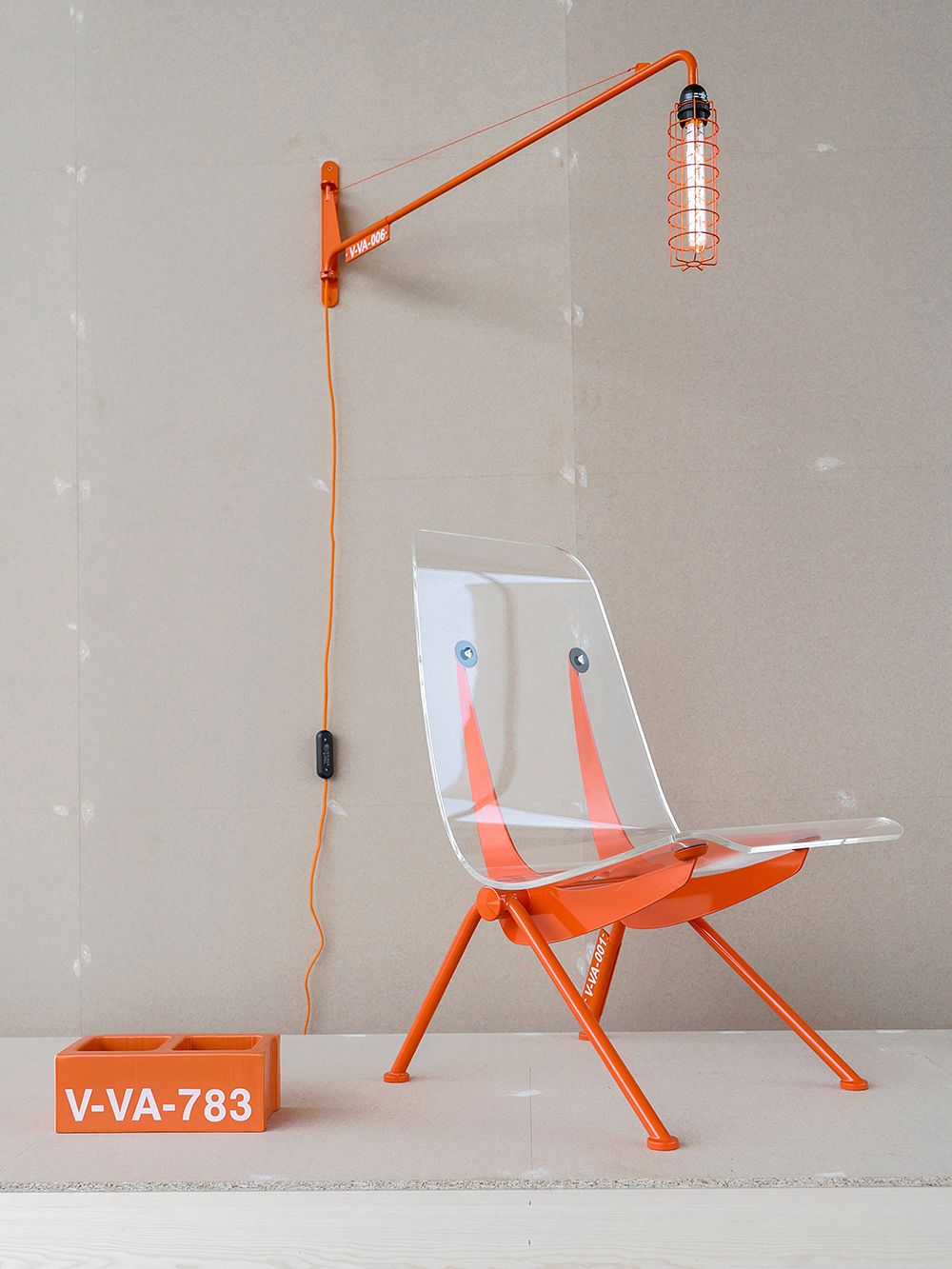 VIRGIL ABLOH'S new installation TWENTYTHIRTYFIVE continues Vitra's long series of experimental collaborations covering both social issues and design topics.
Born in Chicago in 1980 as a child of Ghanaian immigrants, Virgil Abloh is an architect, DJ, engineer, university lecturer, artist and Men's Artistic Director at Louis Vuitton. He also runs his own Milan-based fashion house Off-White. Abloh was named as one of the 100 most influential people in the world in 2018 by the Time magazine.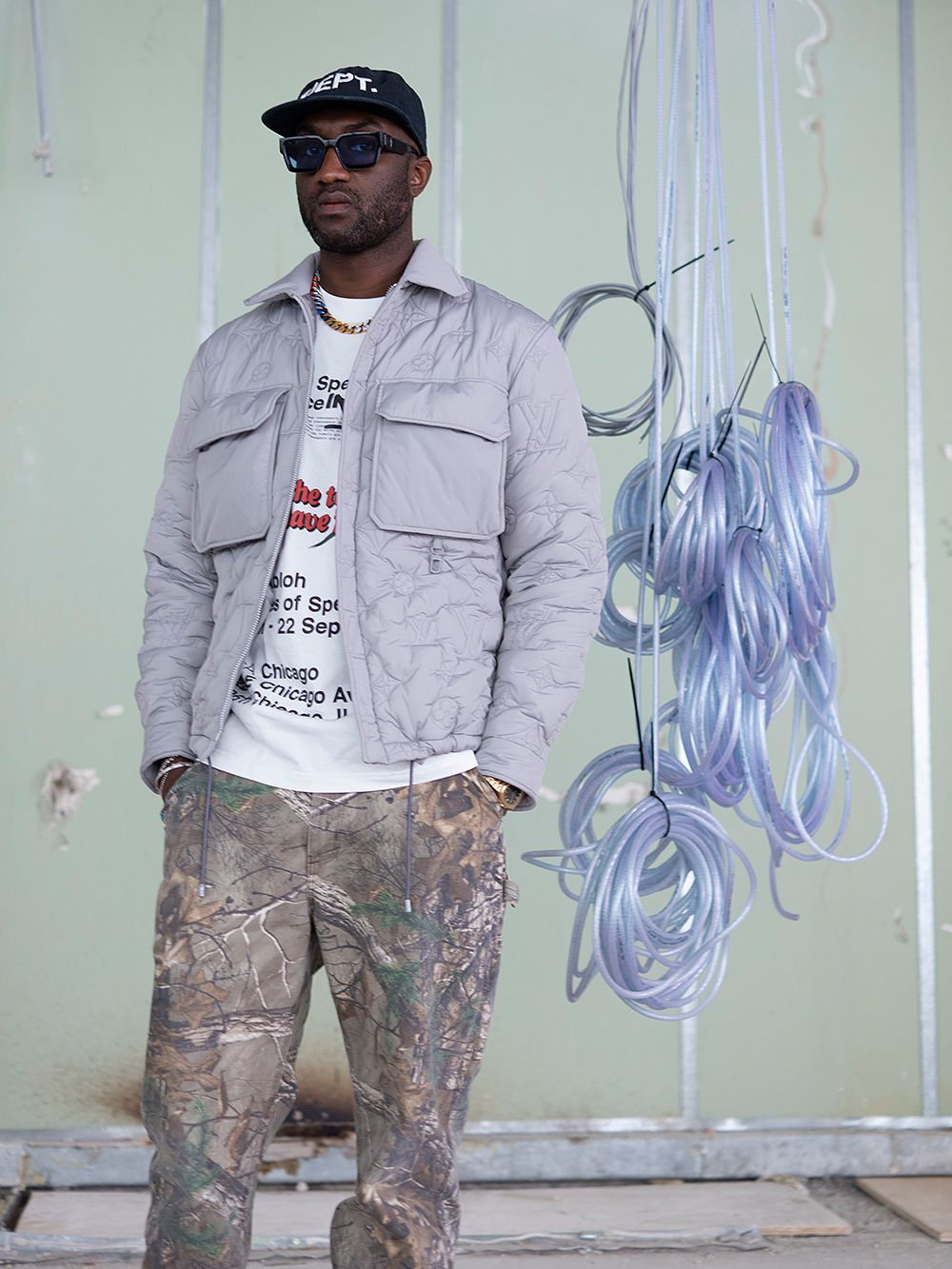 Abloh has developed new methods to communicate to the generation of social media. By sampling, hacking, quoting and altering, he examines existing hierarchies, modes of interpretation and all kinds of collective cultural heritage from Renaissance paintings to sneakers.
"I'm interested in the way that he structures knowledge and passes it on to a new generation in such a condensed manner. He manages to shift the topic of design classics away from the discourse of an intellectual elite to make them accessible to a wider public", says Nora Fehlbaum, Vitra CEO.
TWENTYTHIRTYFIVE focuses on the interaction between an adolescent and his home surroundings: Abloh has created a 'residential biography' of a fictious teenager from the year 2019, following him into the year 2035.
"2035 is not that far into the future, but it still lies ahead. Our world will be a different place by then. And as a design community, we should be thinking about that in the larger sphere of what we're doing. It's arguable whether we will even have a need for furniture by 2035", Abloh says.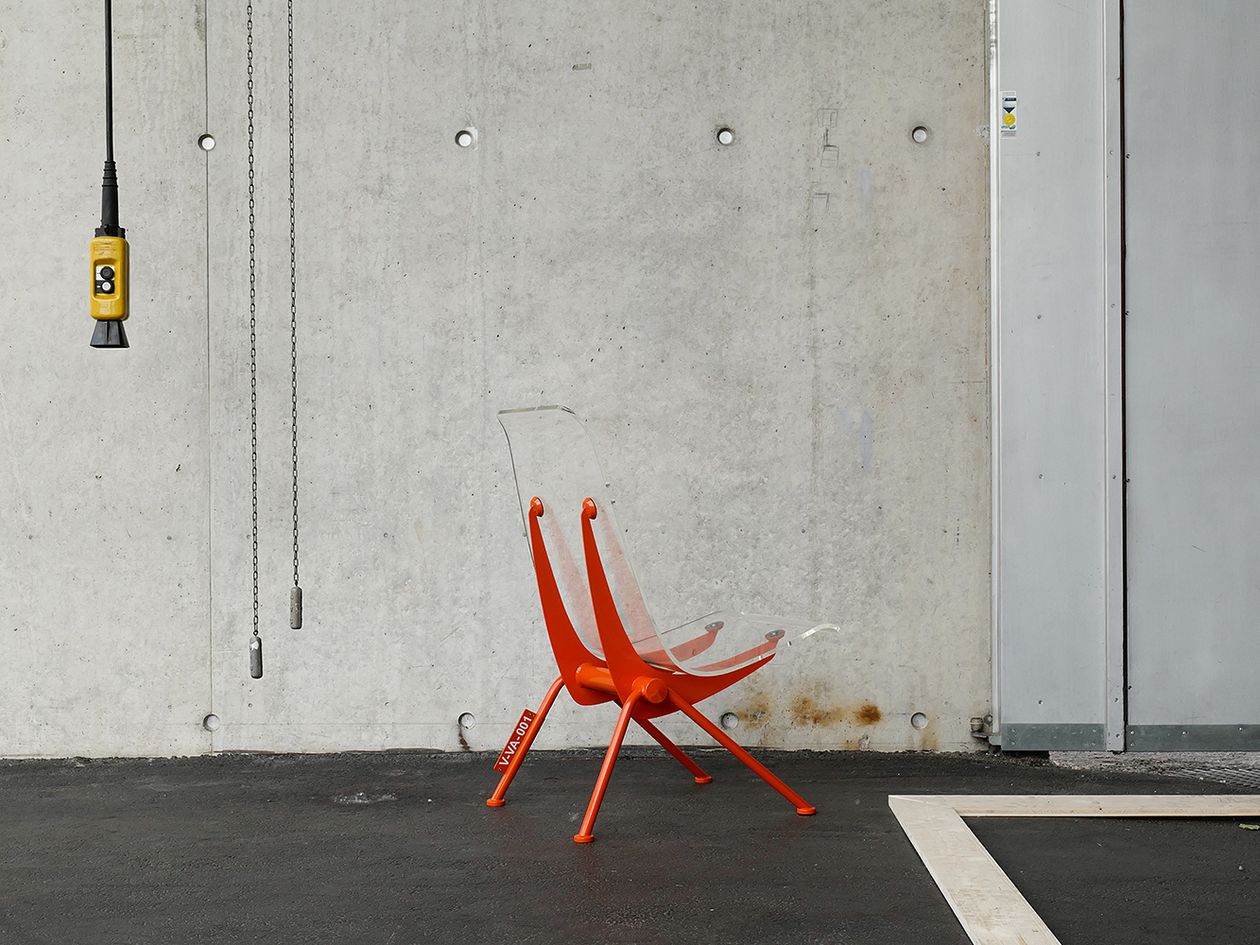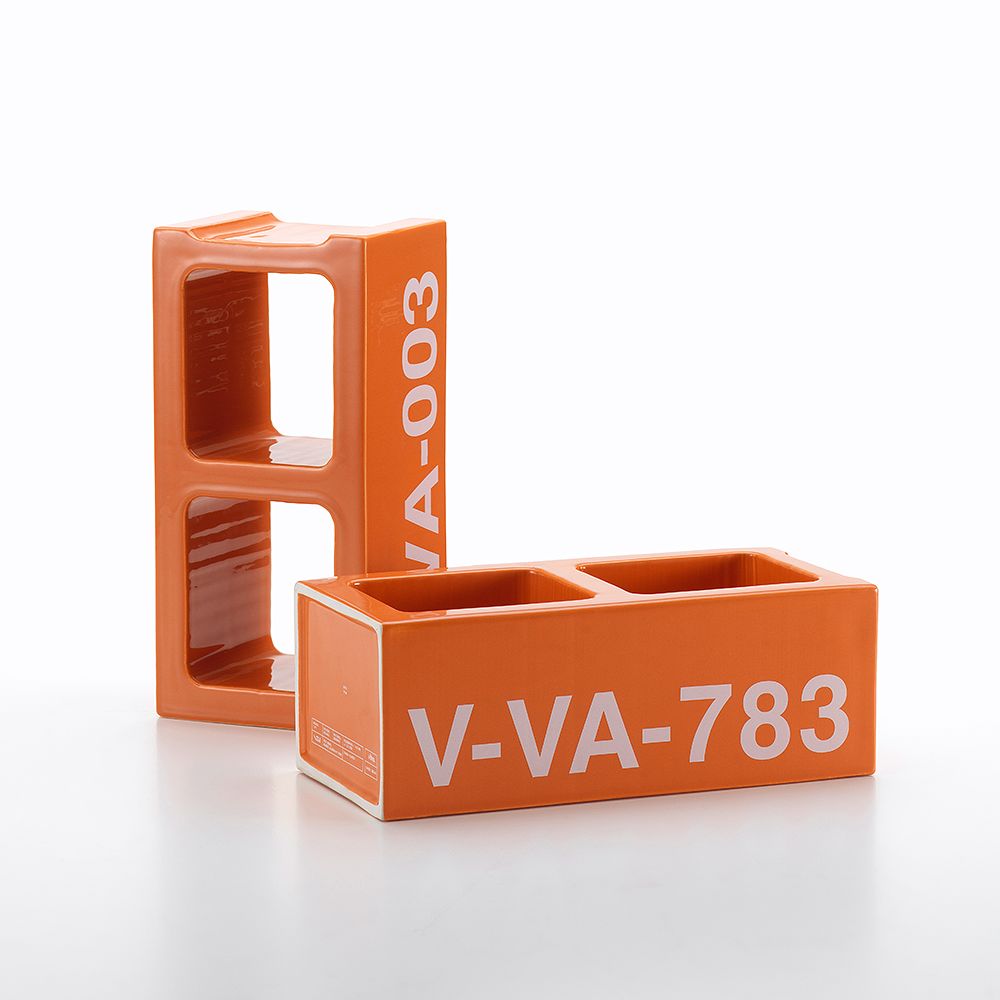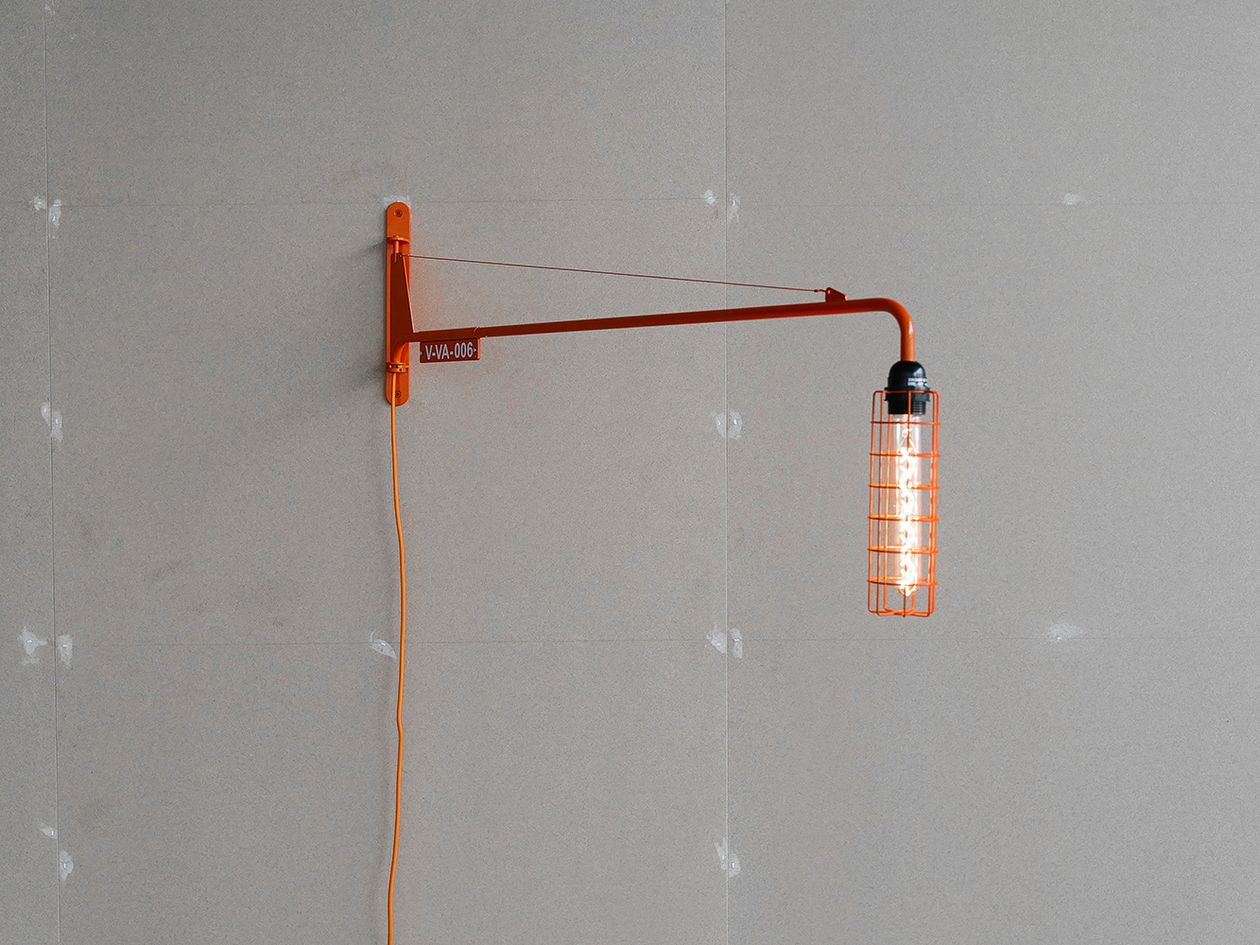 The installation consists of two sections. 'Past/Present' displays a dream-like collection of seemingly arbitrary objects, including pieces by Jean Prouvé, Charles and Ray Eames and Eero Aarnio, some in their original form and some altered in creative ways. The second section, 'Tomorrow', looks ahead to the year 2035. Besides dealing with challenges of the future, it also creates a sense of trust and presents bridges to the past by adapting, hacking and quoting familiar objects.
"I loved the idea of introducing some Jean Prouvé classics to a generation today that might not know the importance of his work."
The futuristic living environment features three new spin-off products by Abloh: the Ceramic Block, the Petite Potence lamp and the Antony armchair. Petite Potence and Antony are interpretations of the iconic pieces by the French industrial designer Jean Prouvé, whose work has been a major source of inspiration for Abloh.
"I loved the idea of introducing some Prouvé classics to a generation today that might not know the importance of his work", Abloh tells.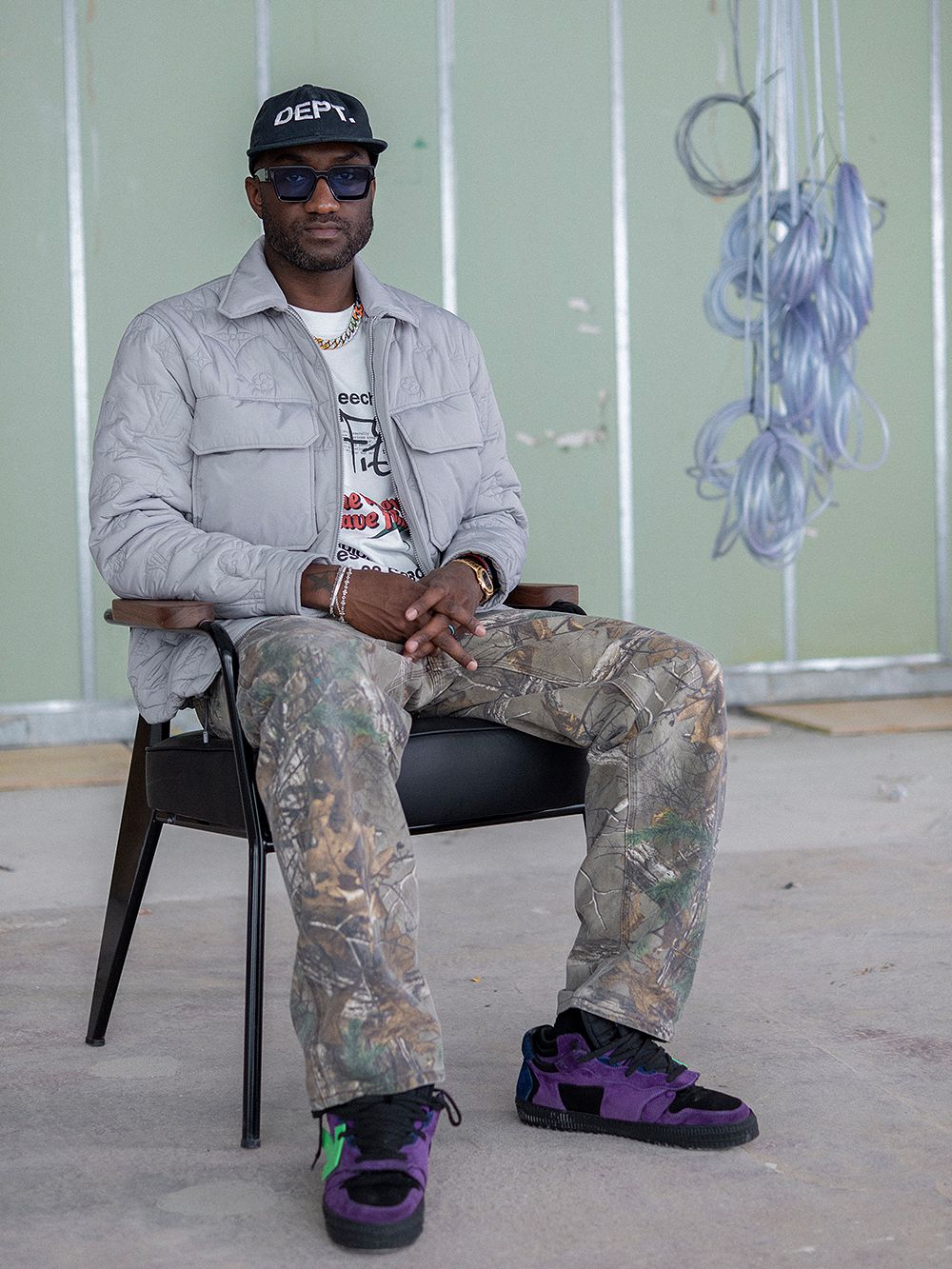 About the exhibition:
Virgil Abloh's TWENTYTHIRTYFIVE installation will be open to the public from 13 June to 31 July in the Fire Station on the Vitra Campus in Weil am Rhein. The new products will be available for purchase on 12 June 2019 at the Vitra Campus and online in Europe as limited editions at vitra.com/va. Products derived from this collaboration will go on sale in the American market in the autumn.
See more:
• All products from Vitra >
• More Jean Prouvé's designs >
• Eero Aarnio: "Apply yourself and believe in yourself" >
Editing: Nora Uotila Images: Joshua Osborne and Marc Eggimann