We handpicked designs from Finnish Design Shop's summer sale that are perfect for anyone fond of cheerful prints and a colorful decor. The sale items are available only while stocks last, so secure your favorites now!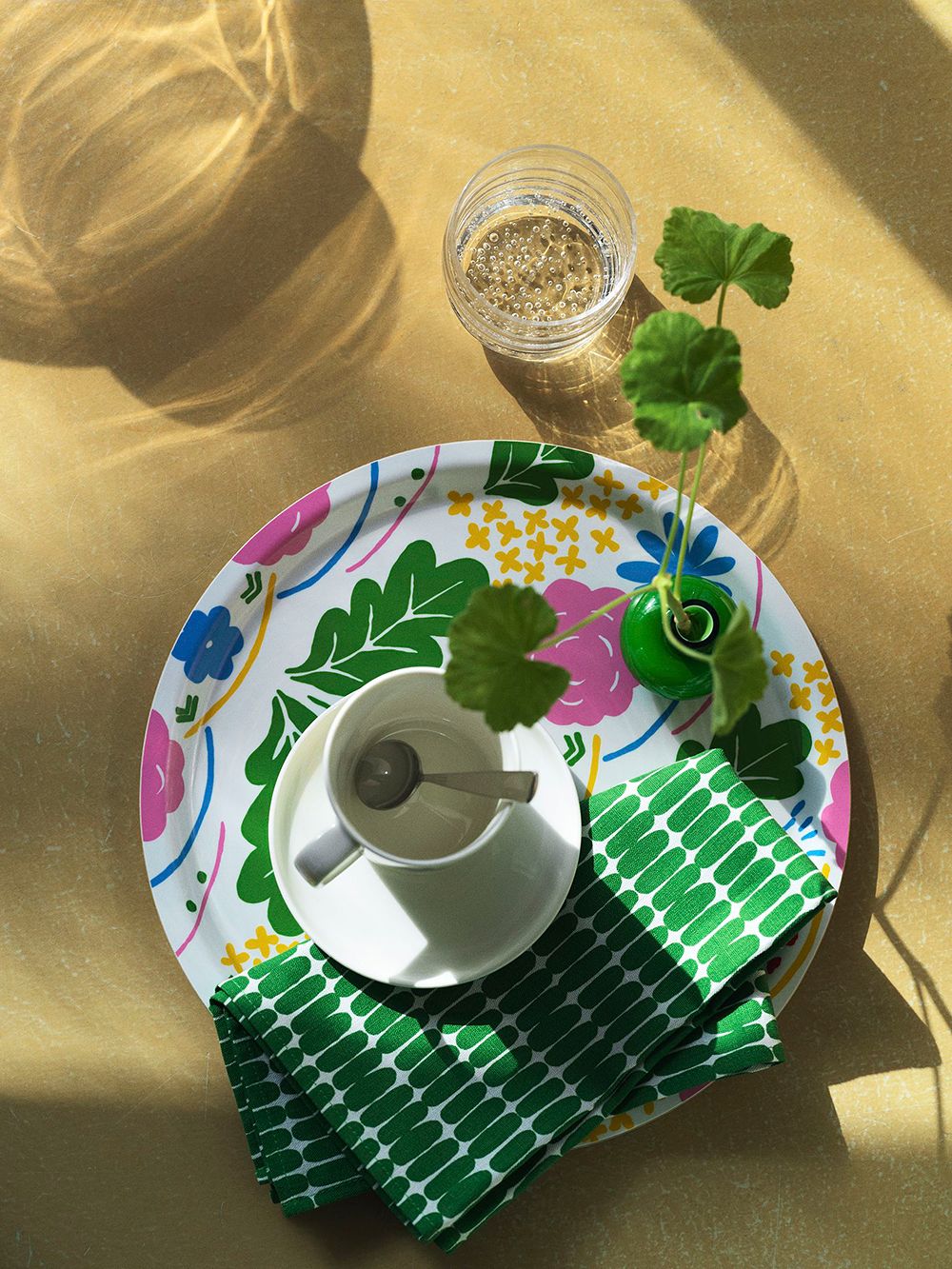 1. Marimekko: Onni tray
Marimekko's Onni tray is adorned with a beautiful floral pattern from 1975 for which Fujiwo Ishimoto drew inspiration from folk art. The summery collection also features dishware and home textiles. The Onni tray makes a lovely addition for example for the kitchen of a summer house.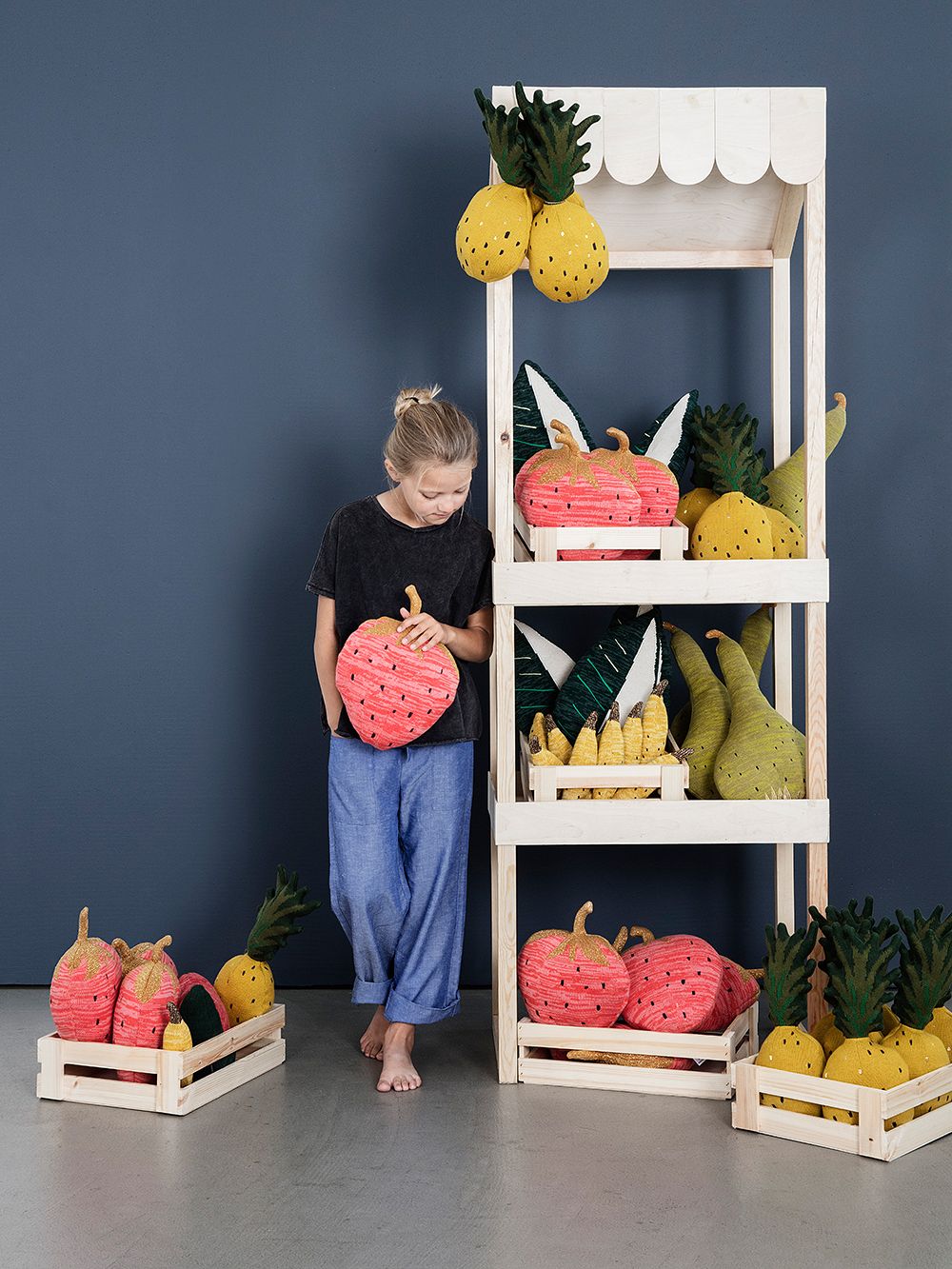 2. Ferm Living: Fruiticana cushions
The Fruiticana cushions by Ferm Living bring a touch of tropical ambience to your home. The fruit and berry shaped cushions come in juicy colors and function both as plush toys and fun decor elements from the children's room to the living room.
• Fruiticana cushions, now 30% off >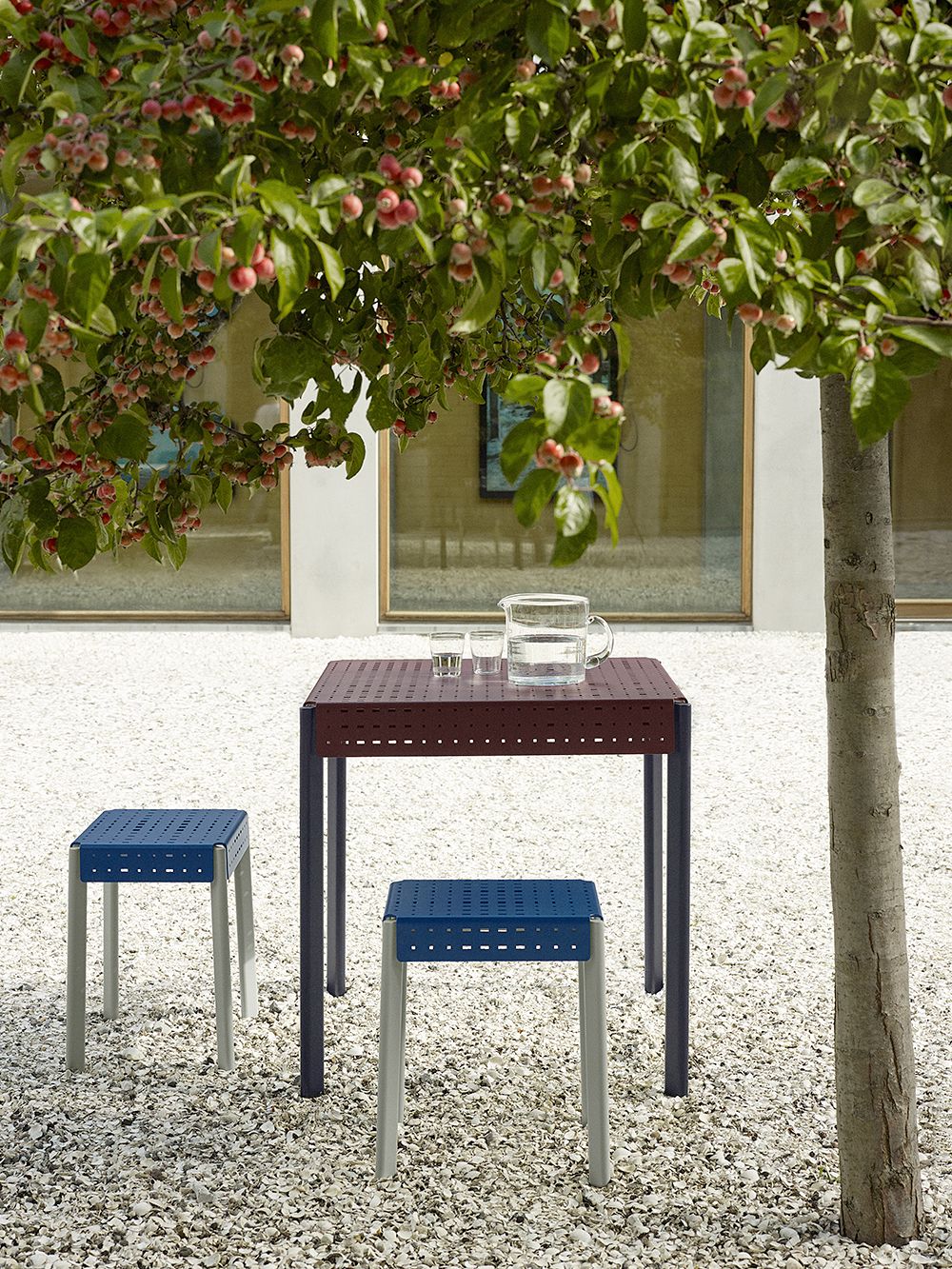 3. Skagerak: Gerda outdoor furniture
Skagerak's Gerda furniture charms with its perforated pattern that interprets an iconic, checkered table cloth by Gerda Henning, a pioneer of Danish textile art. Designed for outdoor use, the collection features an aluminium table and stool in colours inspired by the tones of Nordic summer nights.
• Gerda furniture, now 20% off >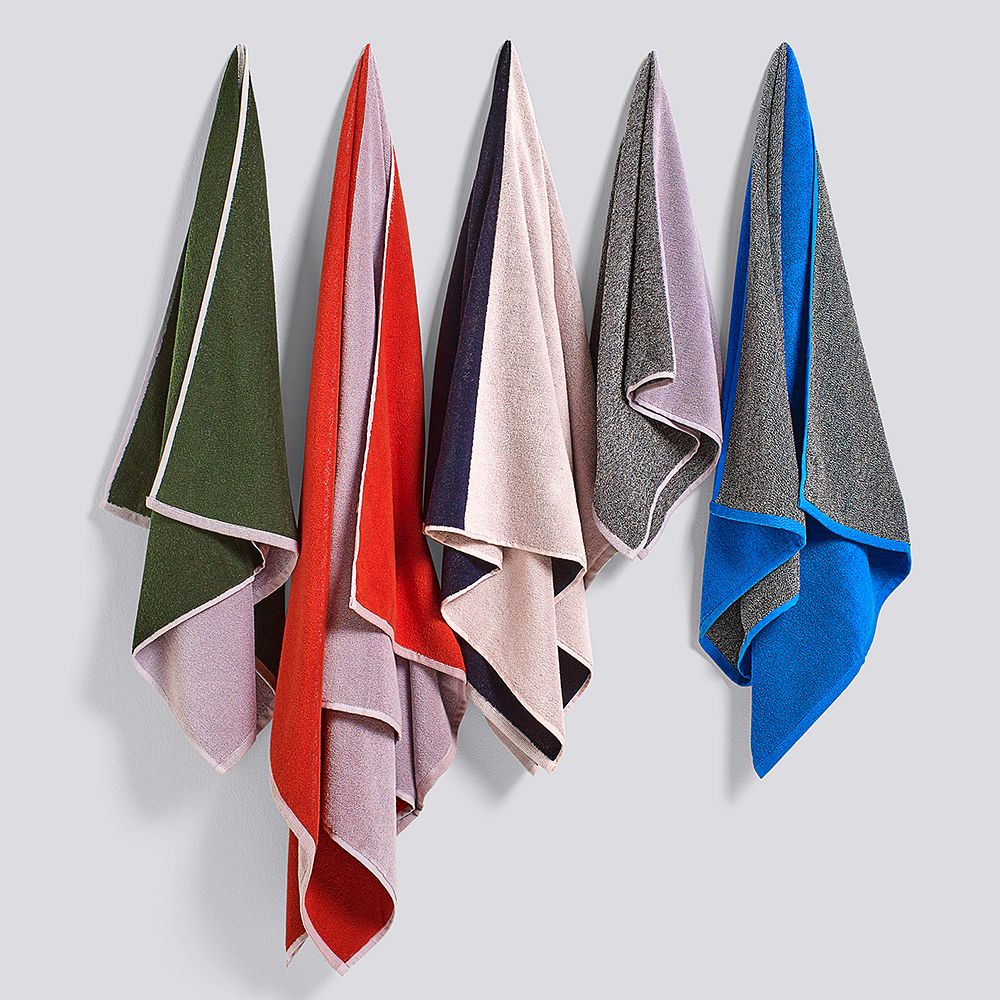 4. Hay: Compose towels
The simple yet striking Compose towels from Danish design brand Hay add a pop of color to the bathroom or a picnic at the beach. The Compose collection is made of soft and absorbent cotton.
• Compose towels, now 30% off >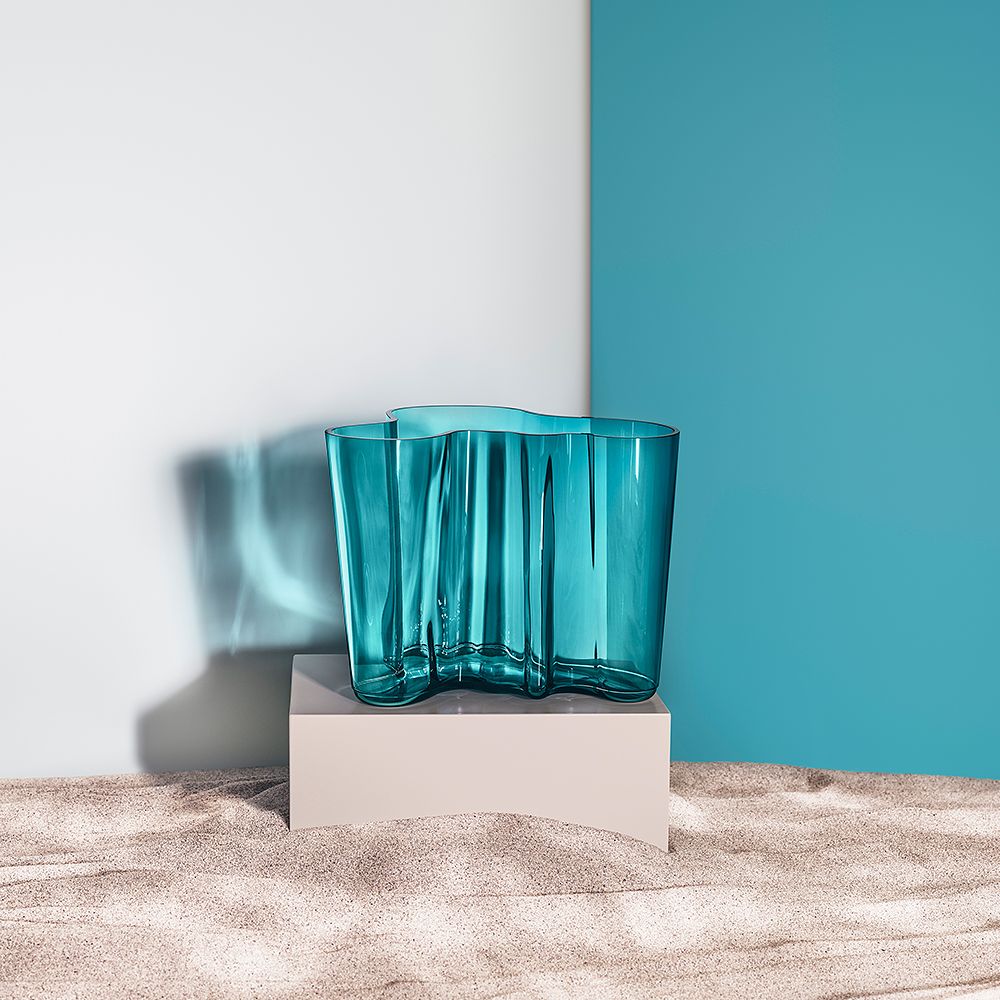 5. Iittala: Aalto vase
Designed by Alvar Aalto in 1936, the Aalto vase needs no introduction – the Finnish design classic makes a perfect wedding gift and a beautiful detail in any decor. Its organic, ambiguous shape nods to nature. The Aalto vases are mouth-blown at the Iittala glass factory in Finland.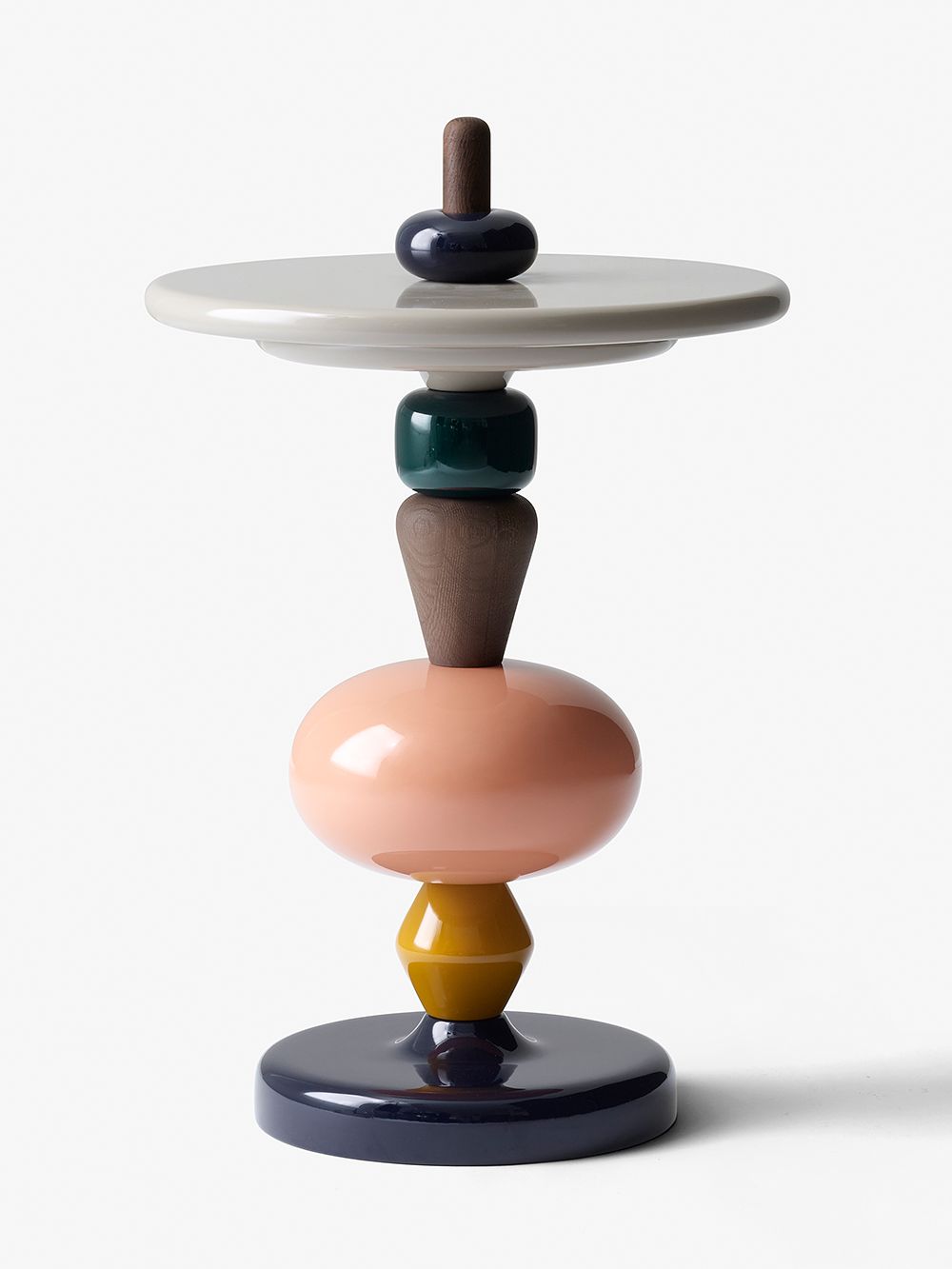 6. &Tradition: Shuffle table
&Tradition's Shuffle MH1 table is a versatile piece of furniture that offers an array of uses: the colorful wooden elements can be assembled in multiple ways, and by adjusting the height of its top, Shuffle will suit various spaces. Norwegian designer Mia Hamborg has composed the table of playful shapes and happy colors inspired by vintage wooden toys.
• Shuffle table, now 15% off >
See also:
Finnish Design Shop's summer sale items are available while stocks last.
Photos: Manufacturers