Design dreams are often classics you crave for a long time before actually buying them. Sometimes they may be forgotten, but they do pop up again and again. Four Finnish influencers in the design industry revealed their design dreams to Design Stories.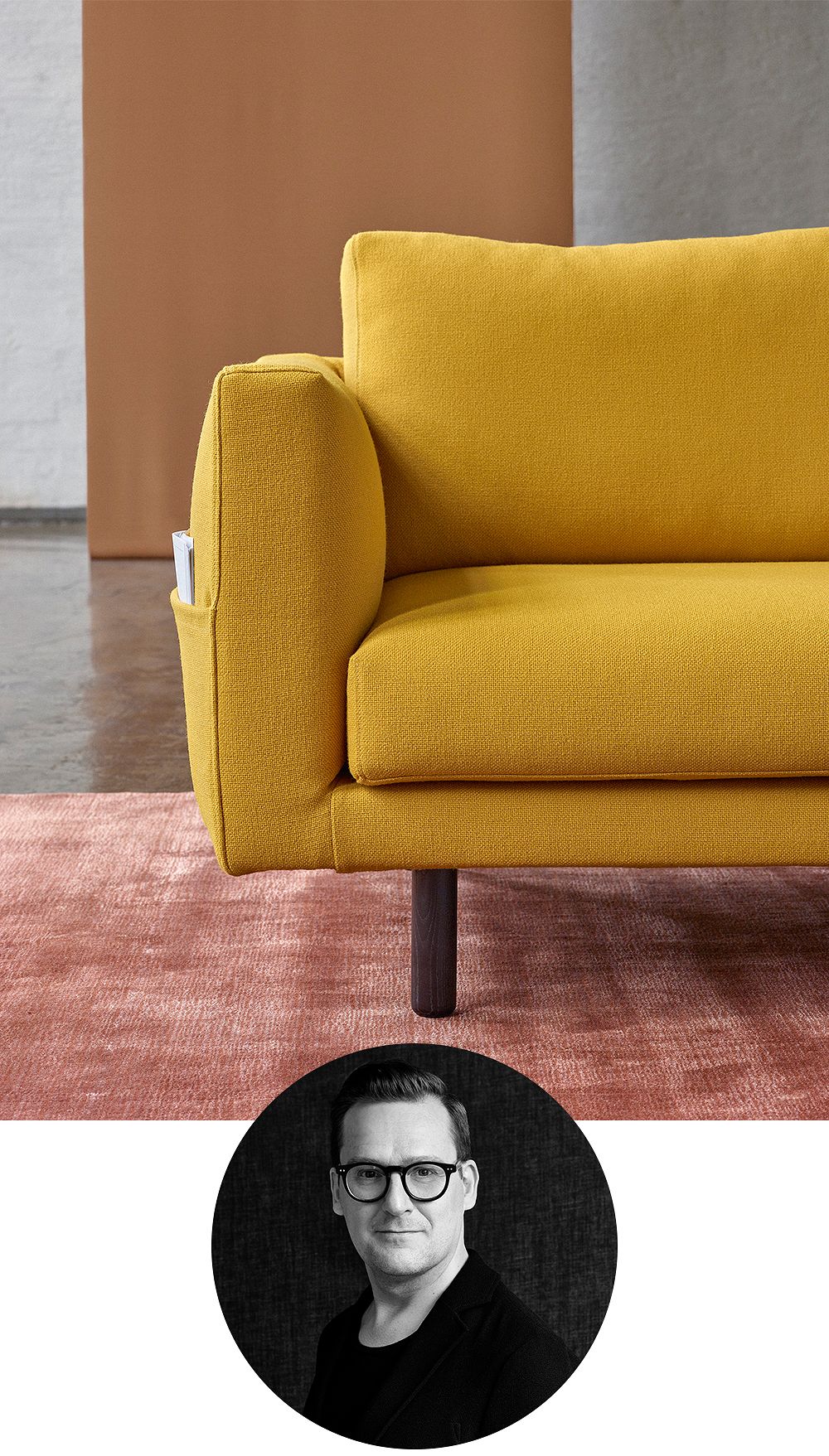 Hakola: Cosy Pocket sofa
JARKKO KALLIO: "Hakola's Cosy Pocket sofa made in Jurva, Finland, is a brilliant modern-day classic. The sofa has clear lines, is made of high-quality materials and is playfully colorful, and, as the name implies, has a handy side pocket. Kvadrat's high-quality wool upholstery puts the finishing touches to the sofa. Cosy Pocket invites you to relax and spend quality time at home. I would like to have it in my living room in the saffron yellow color as shown in the photo to spice up the neutral tones of the room. I've actually expressed my hope to have a sofa bed version of it.
I've been watching with delight how Hakola has renewed itself and how a traditional furniture manufacturer has become a modern design company led by Annaleena Hämäläinen, with her courage to try out new operating practices. Many Finnish family businesses could learn a thing or two from Hakola's example."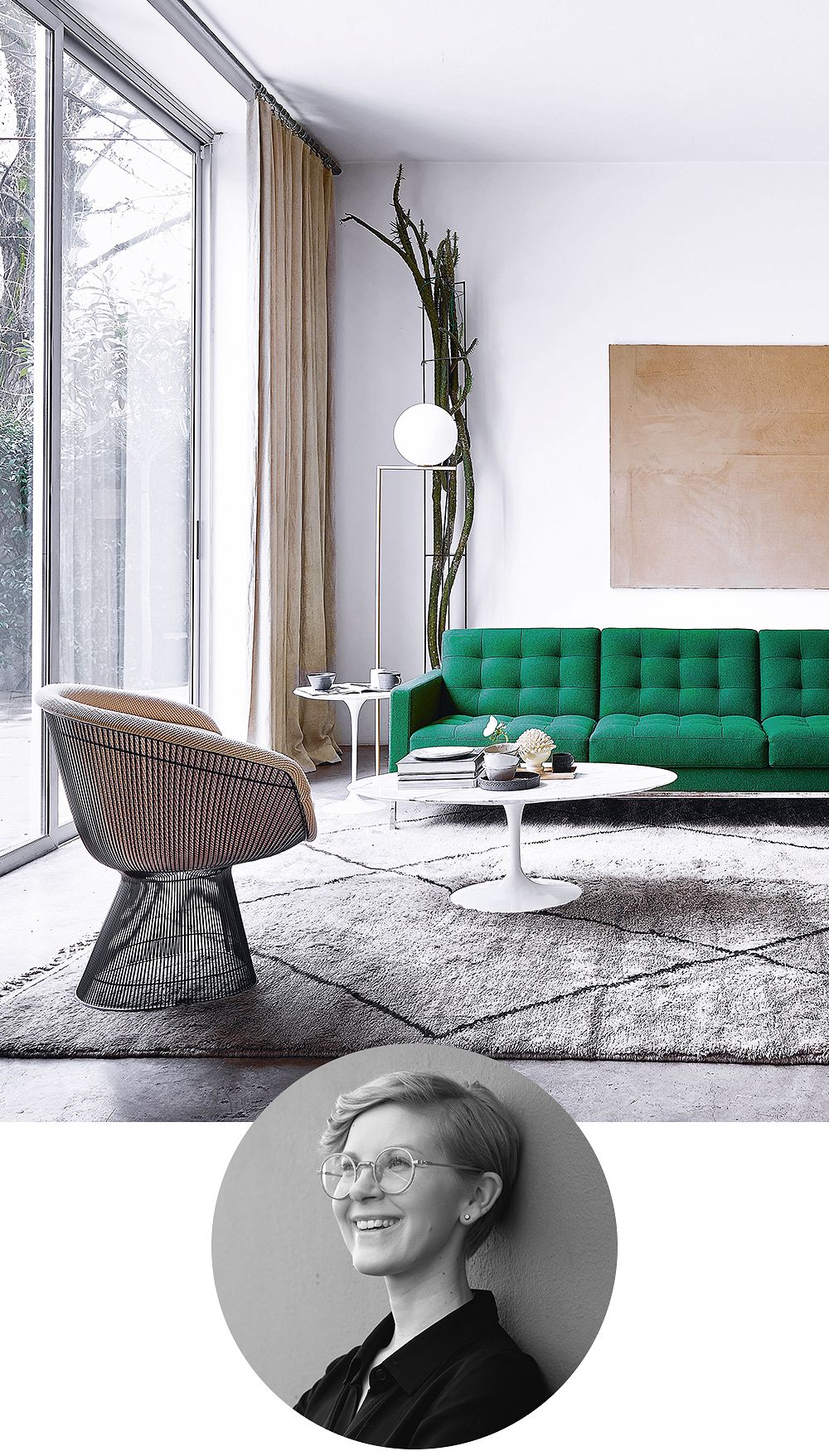 Knoll: Tulip side table
MARIANNE HUOTARI: "The stories and associations created by objects have a strong effect on me. Eero Saarinen's Tulip side table resonates a delicate and elegant 50s atmosphere and tells the tale of a spring flower. The futuristic and modern foot structure, typical of the time, plays cleverly with dimensions and materials. The Tulip side table actually reminds me of a crane, balancing on one foot.
"The Tulip side table has a futuristic and modern foot structure, typical of the time, that plays cleverly with dimensions and materials."
I have for a long time been dreaming of a vibrant marble surface in our home, where I prefer to have natural materials, second-hand finds and art. I'd have just the spot for a black, shiny Tulip table next to a Suovilla wool rug, downtoning the rich surface of the rug."
• Knoll's Tulip side table is currently available for purchase in the Finnish market. Please contact Finnish Design Shop's Customer Service for details and pricing.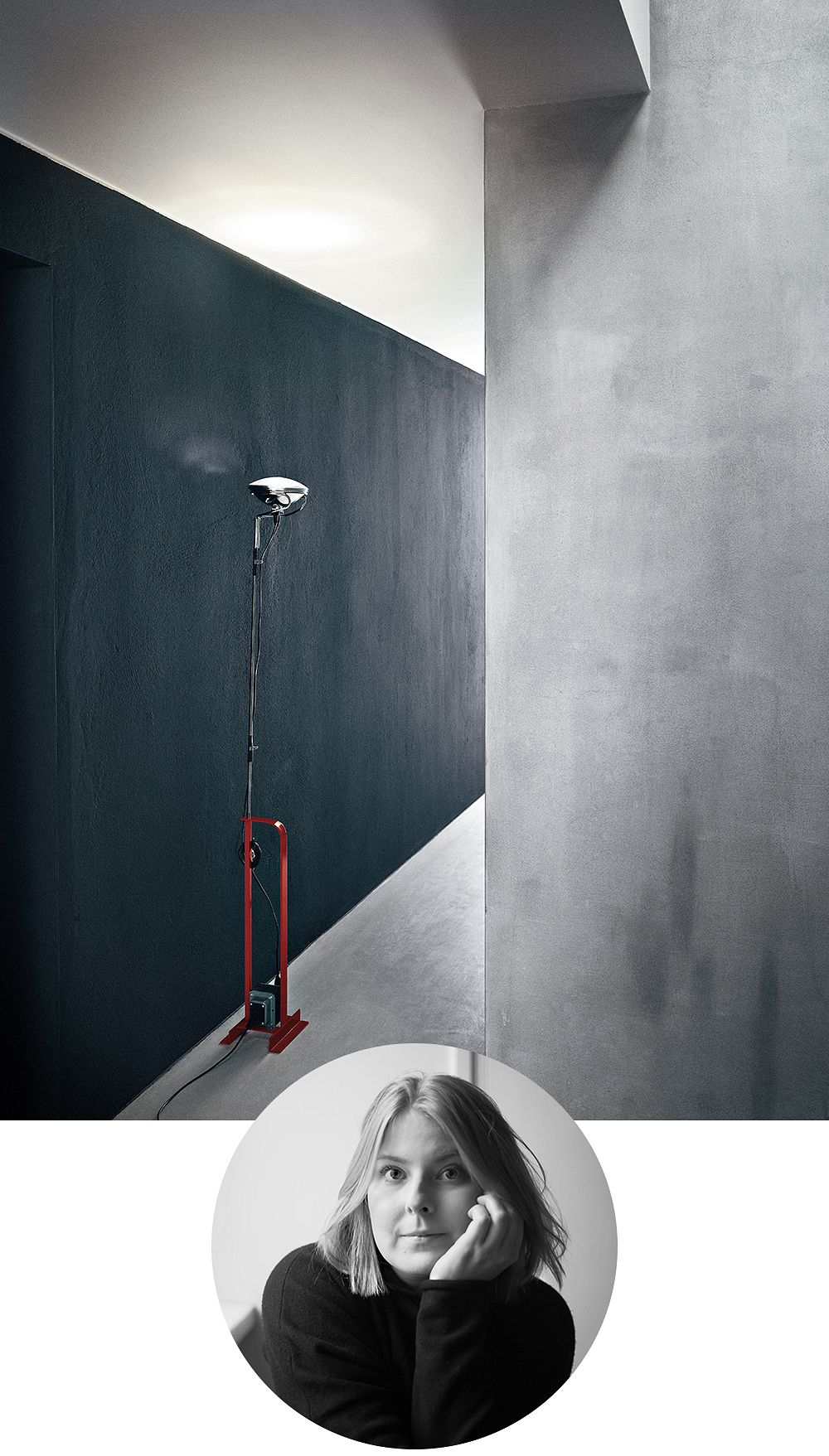 Flos: Toio floor lamp
HANNA-KATARIINA MONONEN: "The Toio floor lamp by the Italian architect and designer brothers Achille and Pier Giacomo Castiglioni is unashamedly bare. One could easily think it was something a self-taught electrical engineer had thrown together in his garage, the kind of thing he would enthuse to his wife about in the evening.
I can see how the lamp's balance has been found with carefully defined centers of gravity, allowing the purpose the freedom to define the form. Maybe this is just what is magical about the Toio, which has been in production since 1962: it tells a story about the design process, eureka moments and enthusiasm."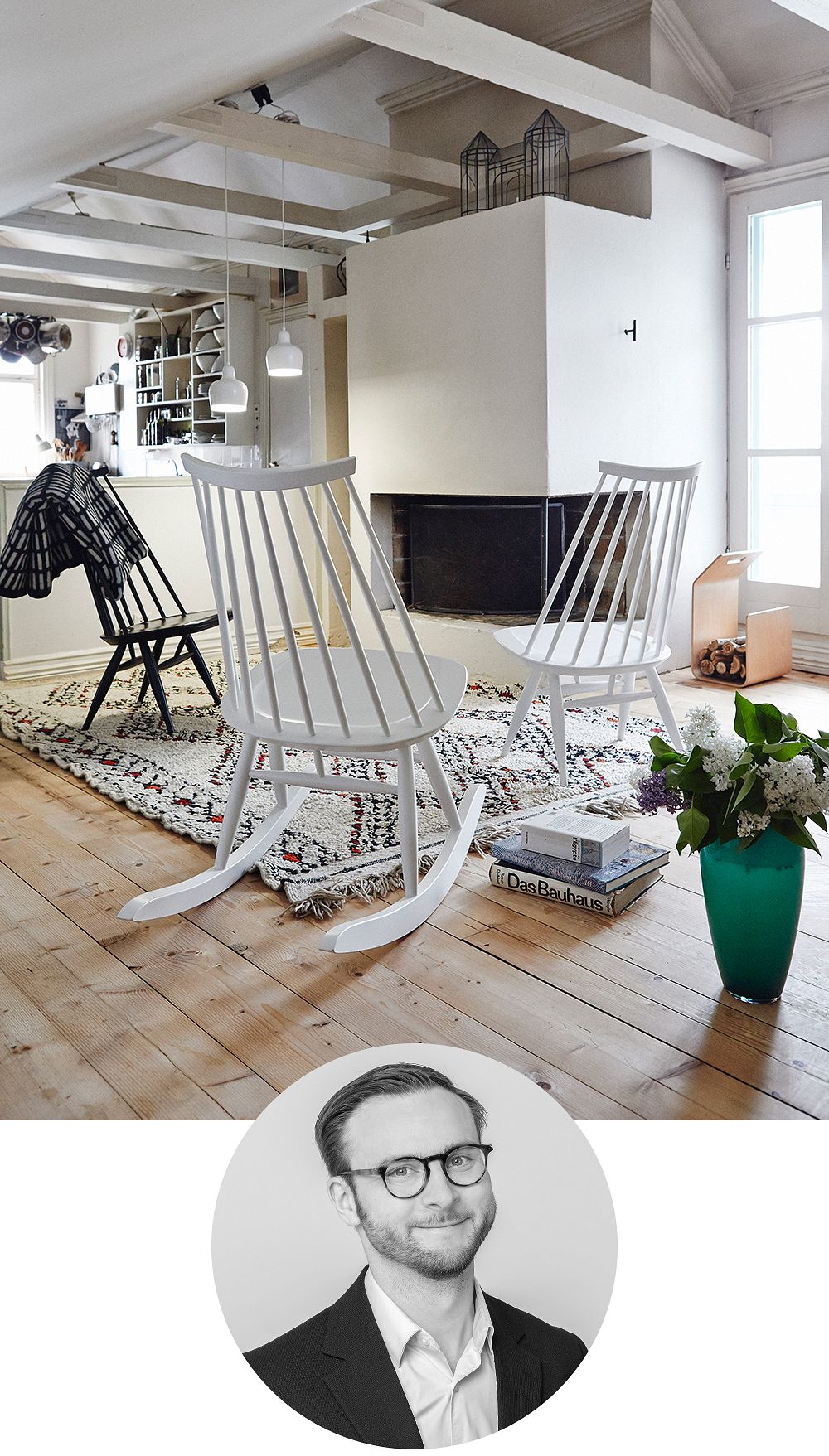 Artek: Mademoiselle chair
PETER SVENSSON: "My interior decoration dreams vary from season to season. My this summer's dream would be two black Mademoiselle lounge chairs designed by Ilmari Tapiovaara. They would fit perfectly in the holiday home we are building.
"Mademoiselle chair is a timeless classic that fits both in modern or more traditional interiors and environments."
I think the Mademoiselle lounge chair is a prime example of a design classic, combining practicality, comfort and beautiful design with fine details. It's a timeless classic that fits both in modern or more traditional interiors and environments. The delicately playful Mademoiselle stands out without being too pushy."
• Artek's Mademoiselle chair >
See also:
• Design classics of your dreams >
Text: Nora Uotila Images: Katri Kapanen, Hanna Kaketti, Tommaso Sartori, Pauliina Salonen and manufacturers