Discover our favorites from Finnish Design Shop's winter sale featuring modern Nordic design with a pop of color from Spain. Be quick, stocks are limited and sale items are selling fast!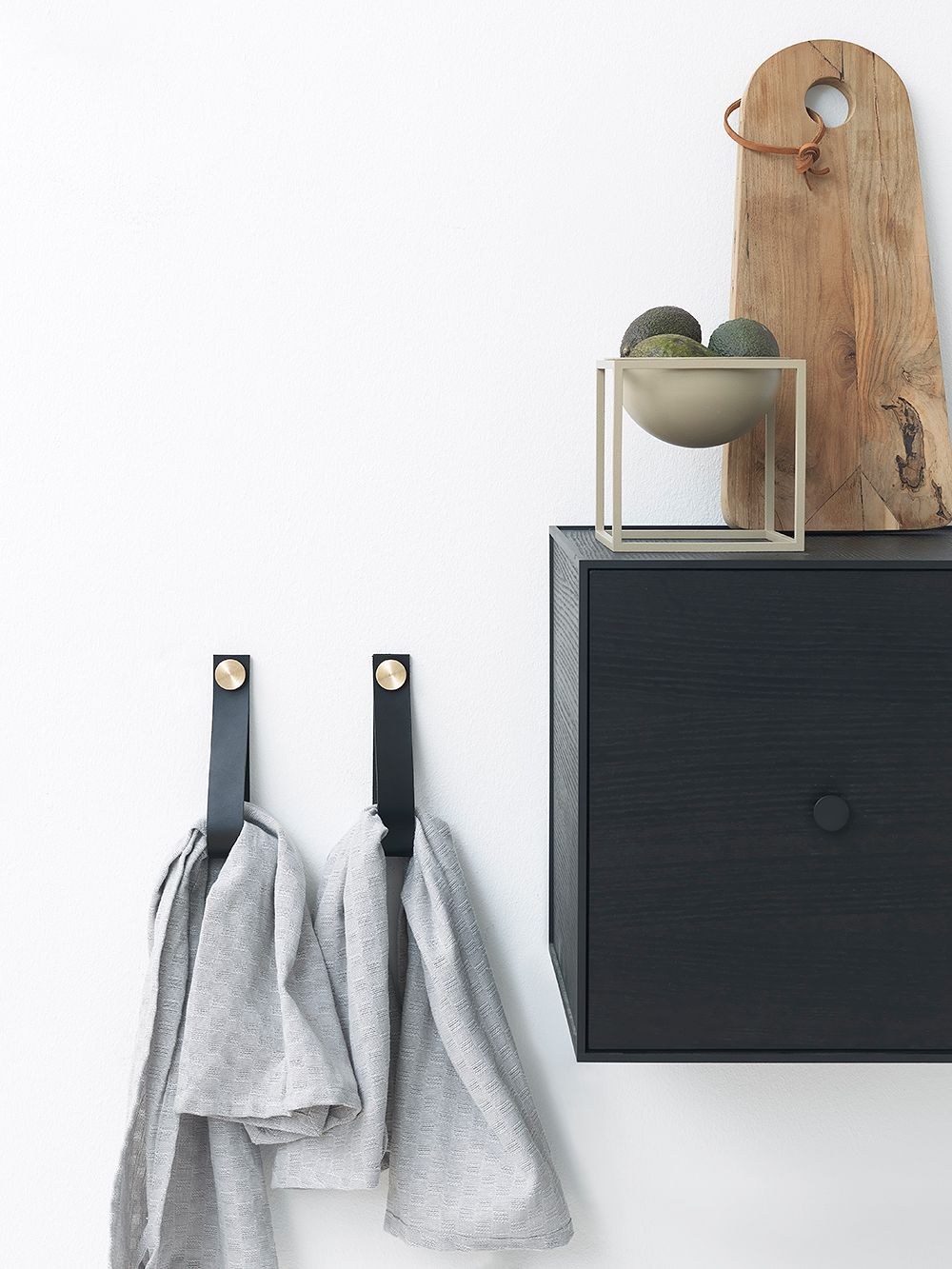 1. By Lassen – Stropp wall hangers
By Lassen's Stropp wall hangers are designed for versatile uses – use them to hang coats, bags and hats in the hallway or towels in the bathroom or kitchen. The elegant union of a leather loop and brass or copper hook is also convenient for storing mail or magazines. Stropp wall hangers come in a set of two.
• Stropp wall hangers, now –20% off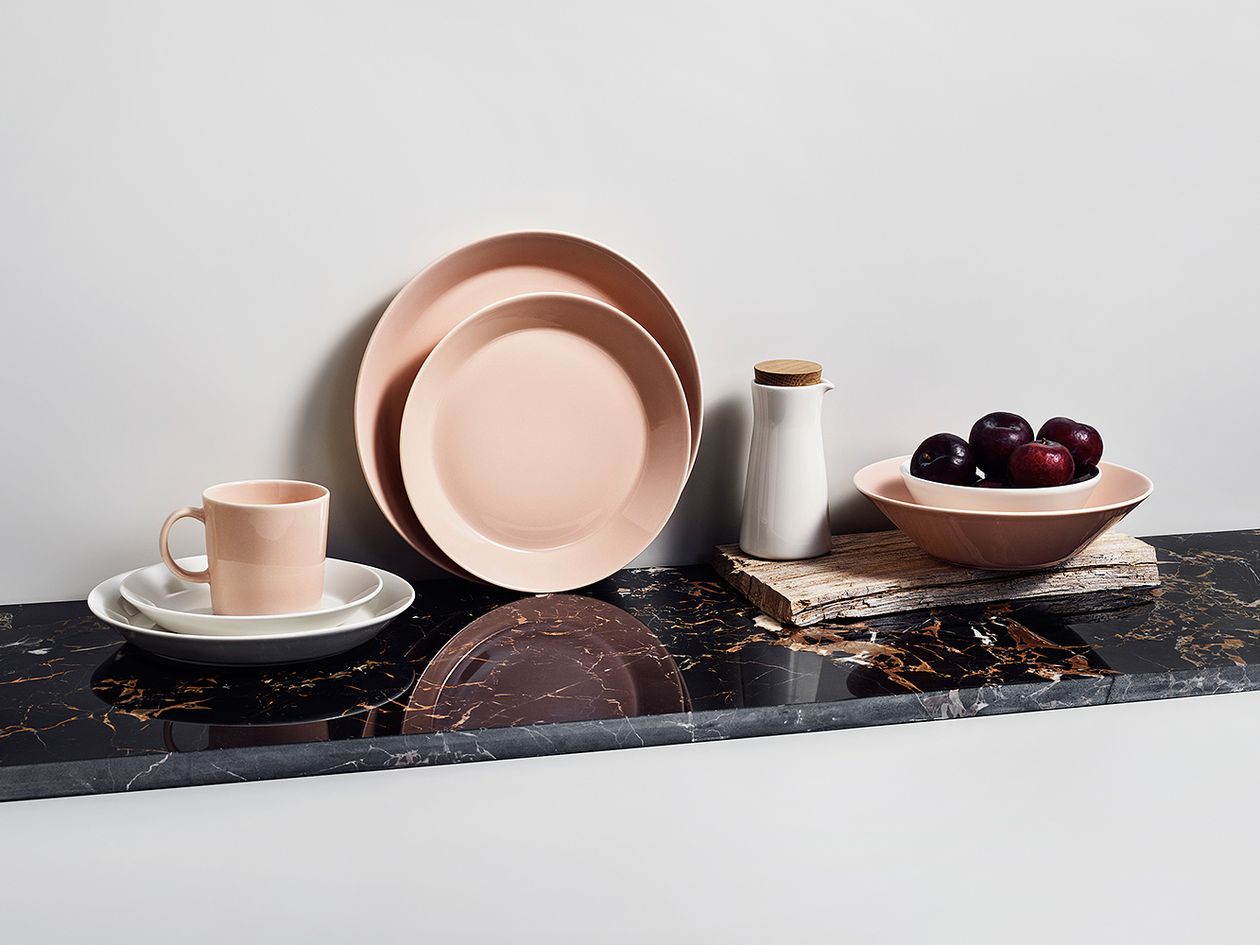 4. Iittala: Teema tableware, powder
Gentle tone of powder makes a lovely addition to the Teema tableware collection by Iittala. Designed by Kaj Franck in 1952, the clear and geometric Teema is designed for cooking, serving and dining alike. Its popularity lies in the easy combinability of the pieces – different colours of the Teema family can be freely combined together or with other Iittala collections.
• Teema tableware in powder, now –20% off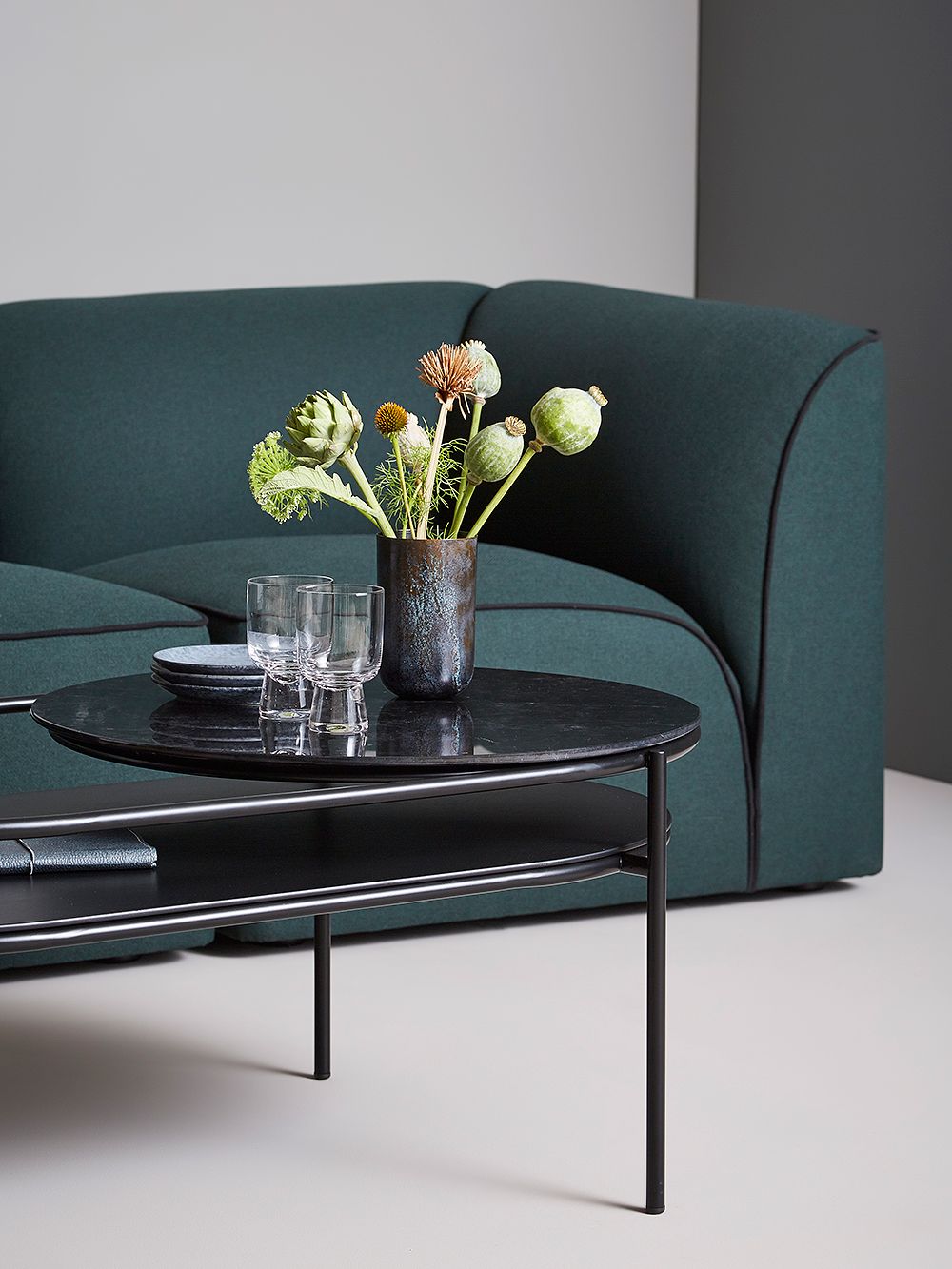 3. Woud – Verde table
The Verde coffee table by Woud is a charming combination of three different materials: black marble and oak veneer tabletops contrast beautifully with the powder-coated metal frame. Thanks to the rails of the frame, you can safely place drinking glasses or flowerpots close to the edge. Verde was created by Danish designer Rikke Frost.
• Verde table, now –15% off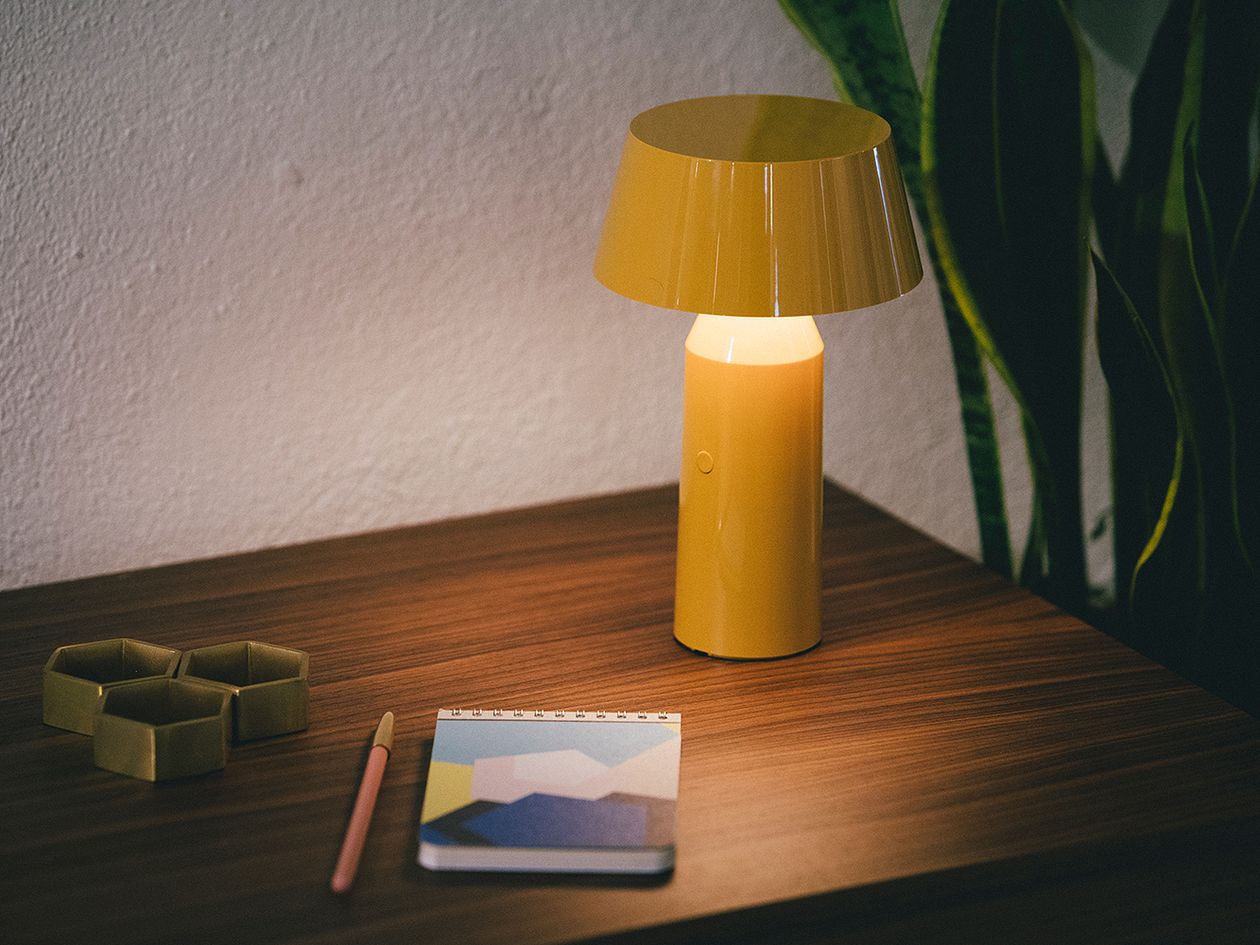 5. Marset: Bicoca table lamp
The friendly Bicoca table lamp, designed by Christophe Mathieu for the Spanish design brand Marset, is easy to carry to wherever light is needed – the dimmable, cordless lamp is powered by a rechargeable battery that provides light up to 20 hours depending on the brightness. Bicoca is a fine choice also for the summer house, porch or garden party.
• Bicoca table lamp, now –20% off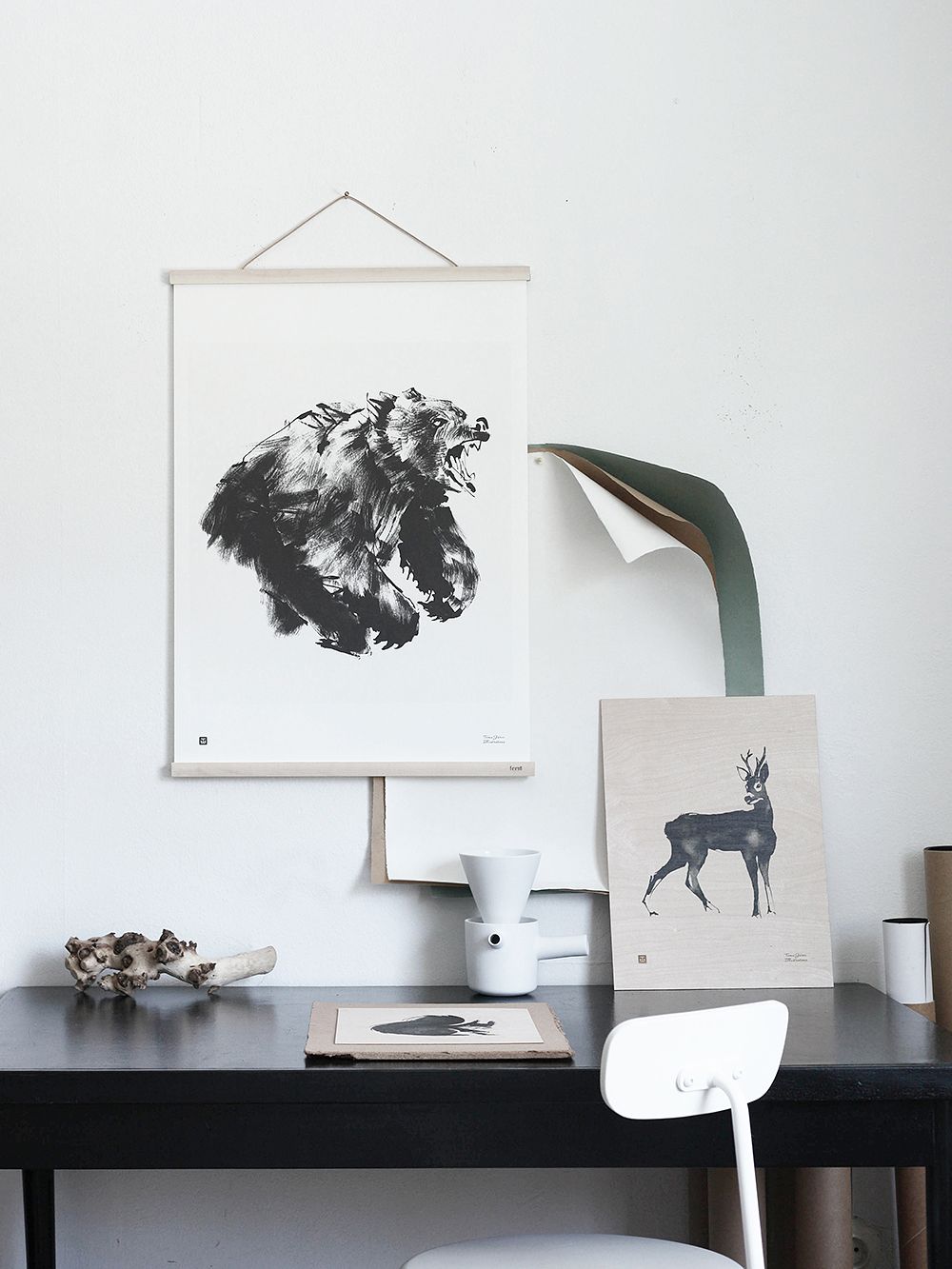 2. Teemu Järvi – Bear poster
The Bear poster by the Finnish artist Teemu Järvi is a graphic interpretation of the mighty king of the forest. A part of the Forest Greetings collection, the poster has been printed on high-quality uncoated paper and it measures 50 x 70 cm. Combine with wooden poster frames or other frames of your choice.
• Bear poster, now –20% off
Sale items are available while stocks last.
See also:
• The best winter sale finds, part 1 >
• All winter sale items >
Text: Nora Uotila Images: Manufacturers