Iittala will be celebrating 50 years of the Ultima Thule series, one of Tapio Wirkkala's masterpieces, in a new rain colored blue tone. This will be the first time the icy clear series will feature colored glass.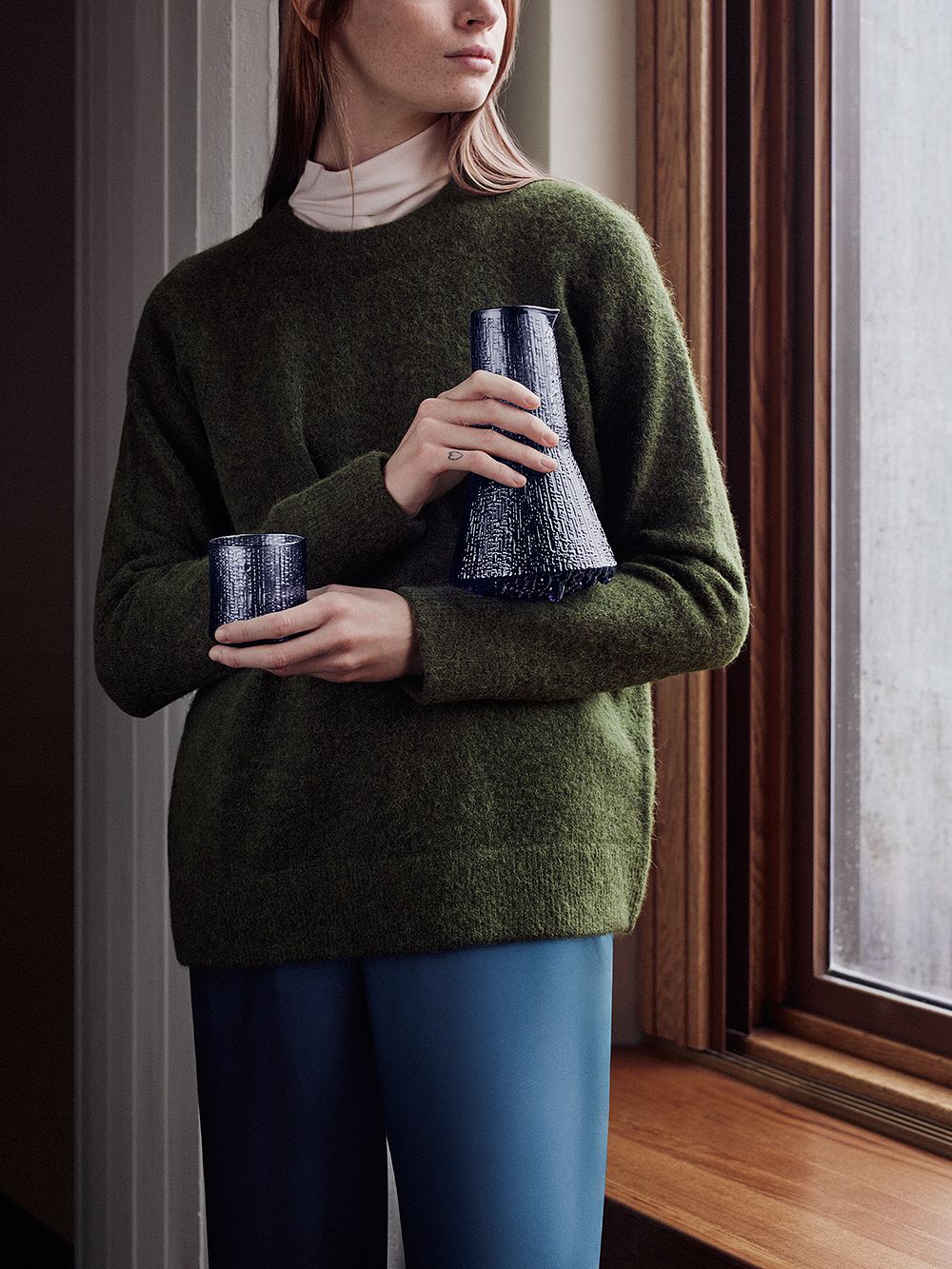 ONE OF THE HIGHLIGHTS of Iittala's autumn 2018 will be the 50th anniversary of Tapio Wirkkala's Ultima Thule series. In 1968, inspired by the snow and ice of the Finnish Lapland, Wirkkala transformed his ideas into glass, using a new technology he had developed at the Iittala factory. The result was the Ultima Thule glassware range, with its distinct jagged outline, depicting snow and ice crystals melting in the spring sun.
In honour of this year's celebration, Iittala is launching a subtle new tone, adding a rainy, dusky blue mood to the collection. The shade will feature in the 20 cl tumblers, 115 mm bowls, tea light votives, and a set of two tumblers and a pitcher.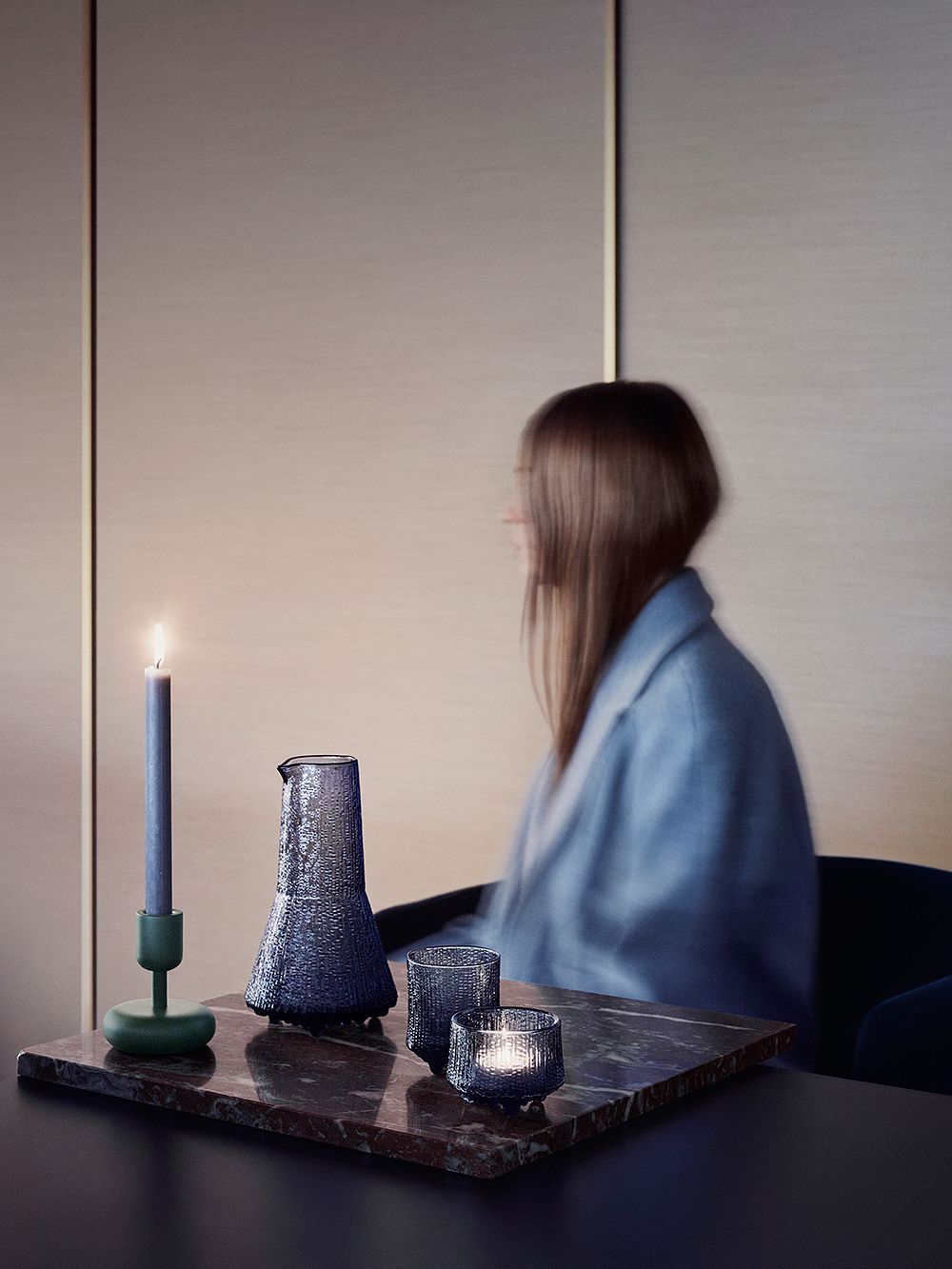 Wirkkala worked for almost a thousand hours together with the Iittala glass blowers, in order to find a suitable manufacturing method for the series. The ice-like surface was finally achieved by pouring molten glass into a handcrafted mold. The surface of the glass is reminiscent of the lines formed by retracting ice and drops of water. The convex base resembles a block of melting ice floating in water.
The surface of the Ultima Thule glass is reminiscent of the lines formed by retracting ice and drops of water.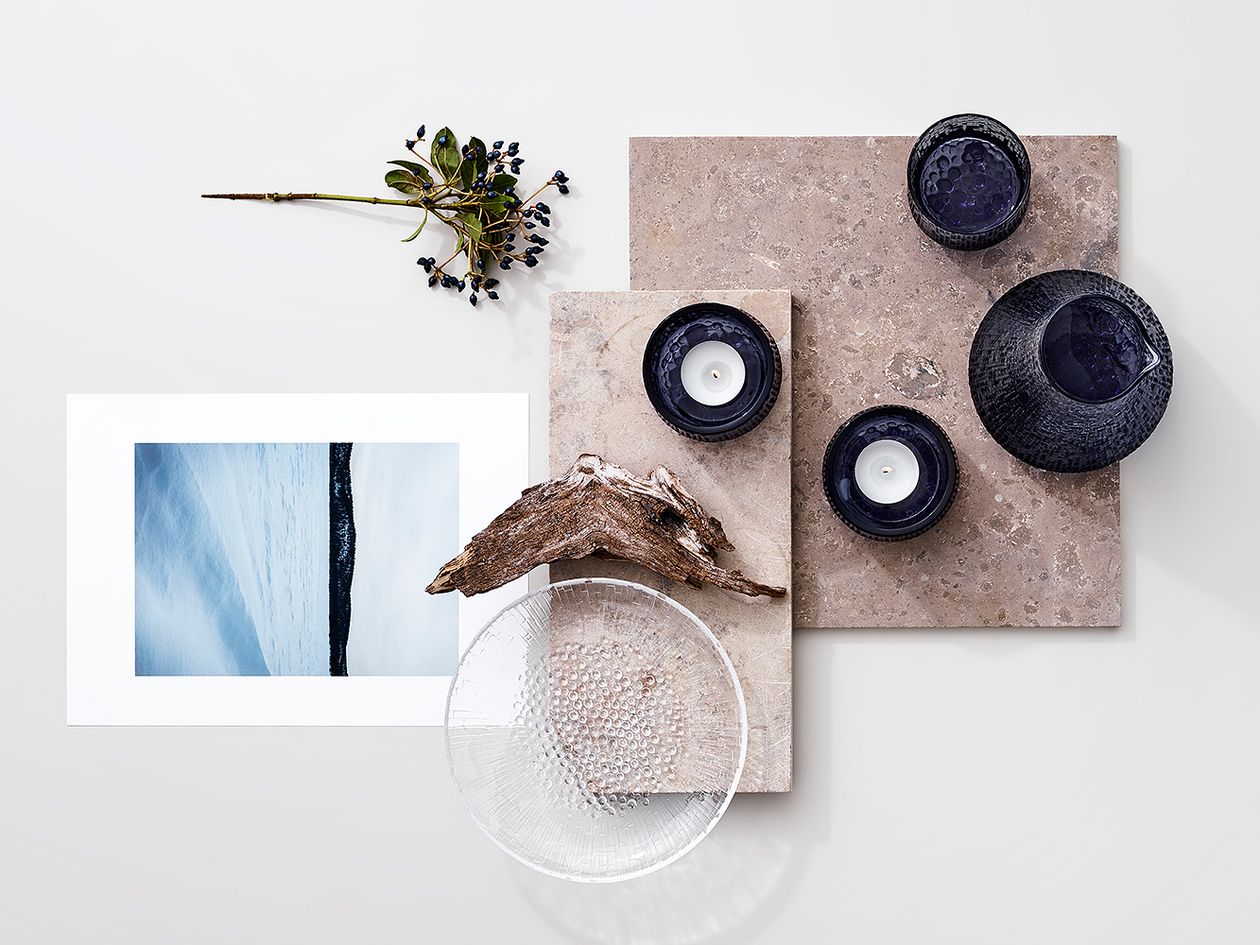 Despite his success and productive working pace, Tapio Wirkkala enjoyed the peace and calmness of wilderness. He often retreated to the quietude of his cottage in northern Lapland, where he spent time observing the patterns and formations created by nature.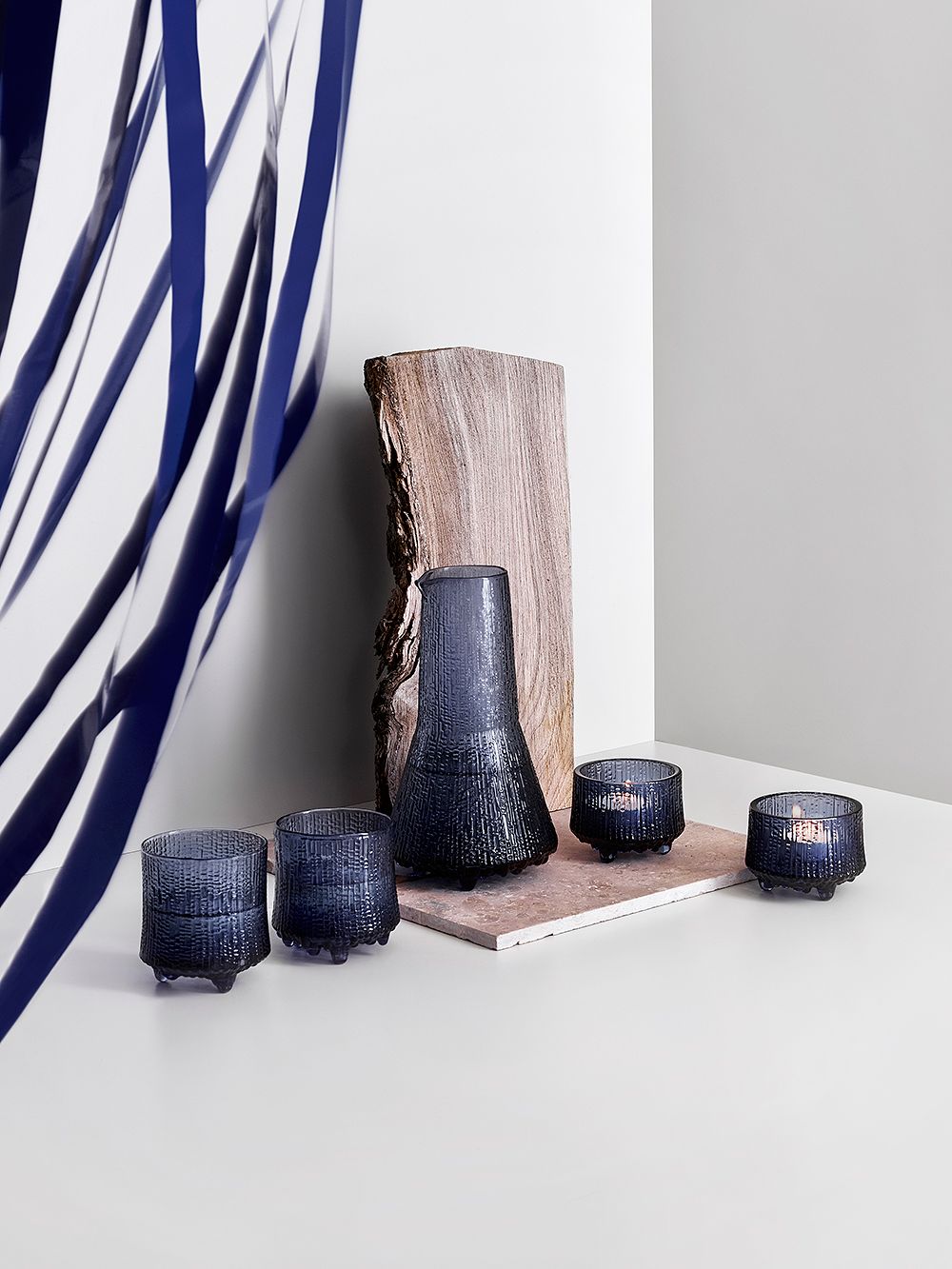 Ultima Thule became very popular when it was first launched, and it gained even more attention in 1969, when Finnair introduced the sparkling wine glasses to their first class passengers on the new flight route between Helsinki and New York. The iconic series has since become a Nordic glass design classic, both in Finland and worldwide, and is one of Wirkkala's most famous works.
• Discover the blue Ultima Thule glassware >
See also:
• Iittala's products >
• Tapio Wirkkala's designs >
• Ultima Thule and the feel of the material >
Text: Nora Uotila Images: Iittala