Tapio Wirkkala's glassware line, Ultima Thule, took its shape from Nordic nature. In 2018, the Finnish design classic celebrates its 50th anniversary.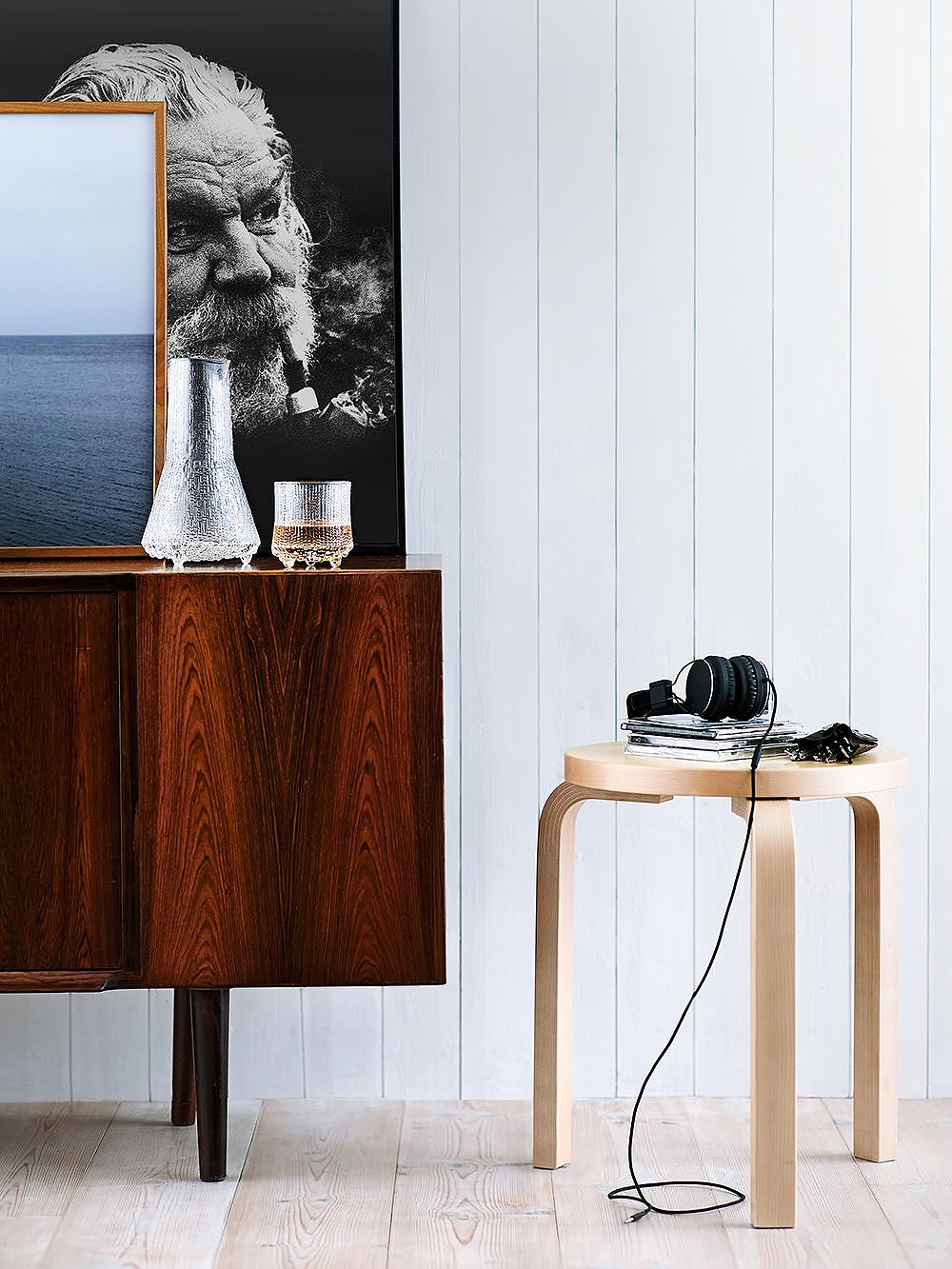 THE YEAR 2015 marked one hundred years since the birth of Tapio Wirkkala (1915–1985). Wirkkala is indisputably one of the masters of Finnish design: he knew his materials, and over his long career he planned postage stamps, glass items, and furniture.
The nature of Finland is present in Wirkkala's oeuvre. Sometimes the source of inspiration is easy recognizable, and sometimes it is more poetic. Ultima Thule, dating from 1968, is one of his most beloved glassware lines. Melting ice and flowing water are seen at the bottom of the glasses, phenomena that are clear and accessible to all.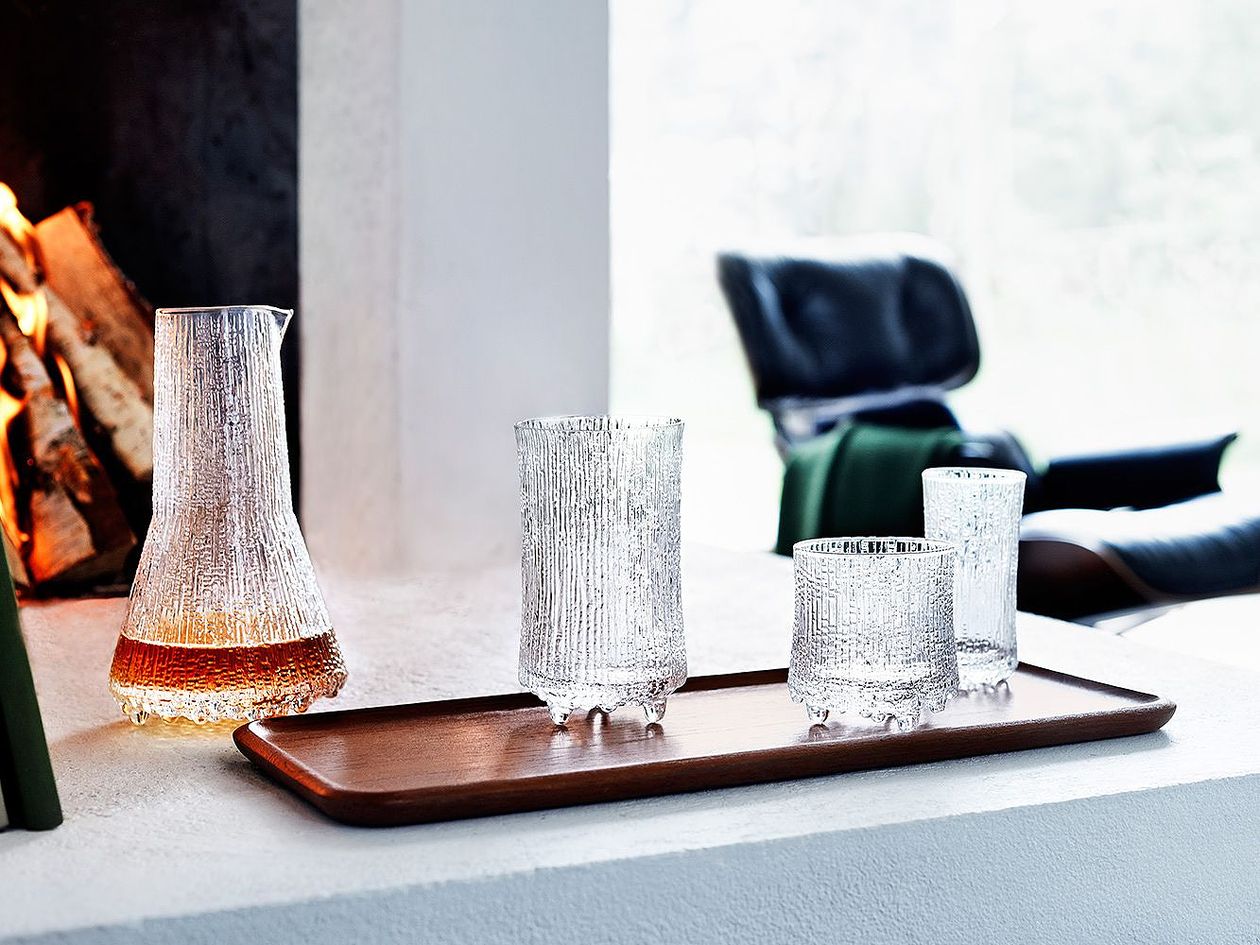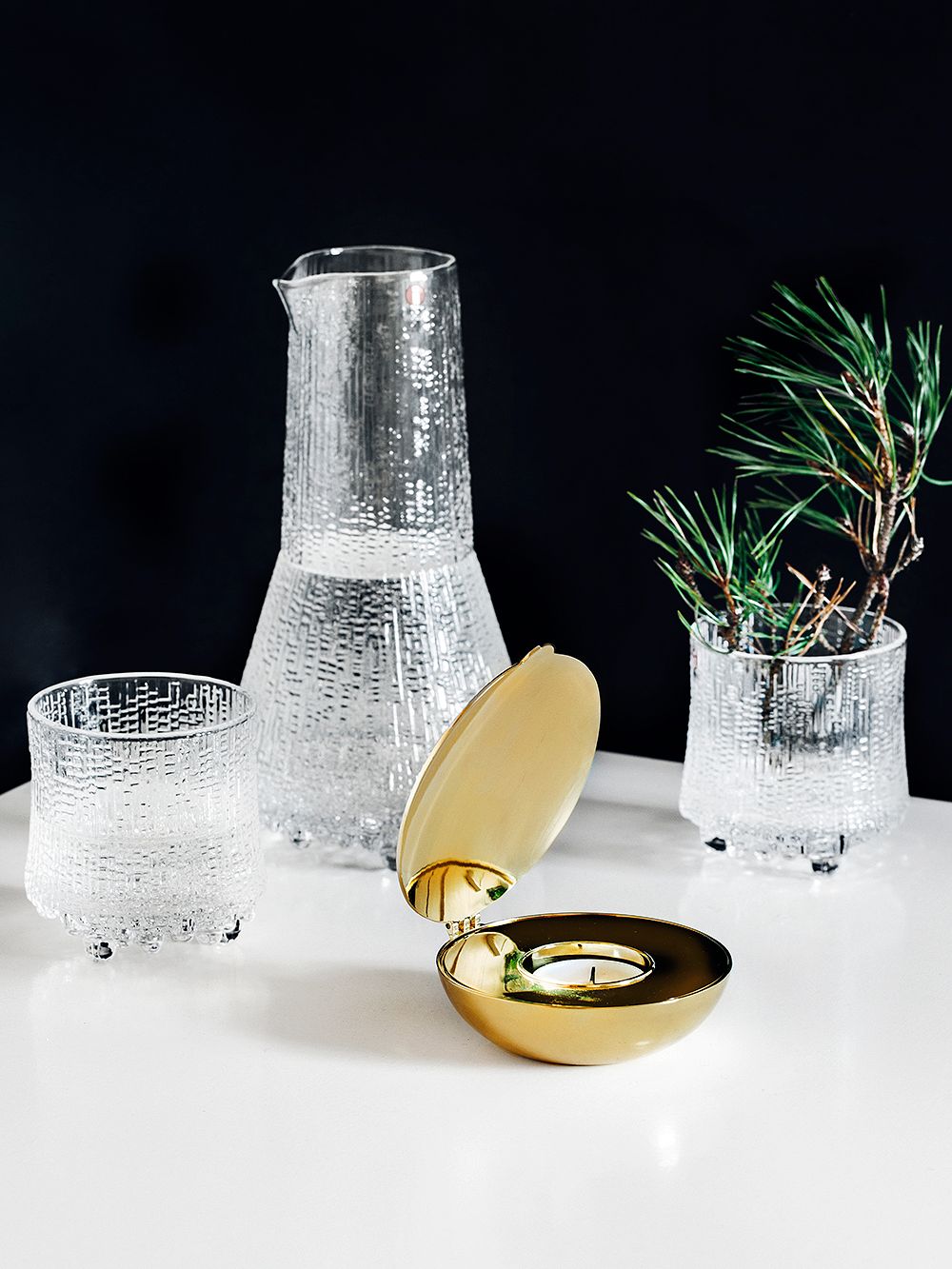 Ultima Thule was a work commissioned by the Finnish airline Finnair, that wanted a glassware range for the new non-stop route from Helsinki to New York in 1969. Since then Ultima Thule has become one of Iittala's most popular glassware ranges.
See also:
• Ultima Thule glassware >
• Tapio Wirkkala's designs >
Text: Mikko Vaija Images: Iittala and Suvi Kesäläinen