A large-sized blanket is a needed companion of the season, which warms you up gently and brings a soft touch to the interior. From the Finnish Design Shop's selection, you will find charming blankets and throws that create a relaxed atmosphere on an armchair or sofa corner – as well as make the perfect gift!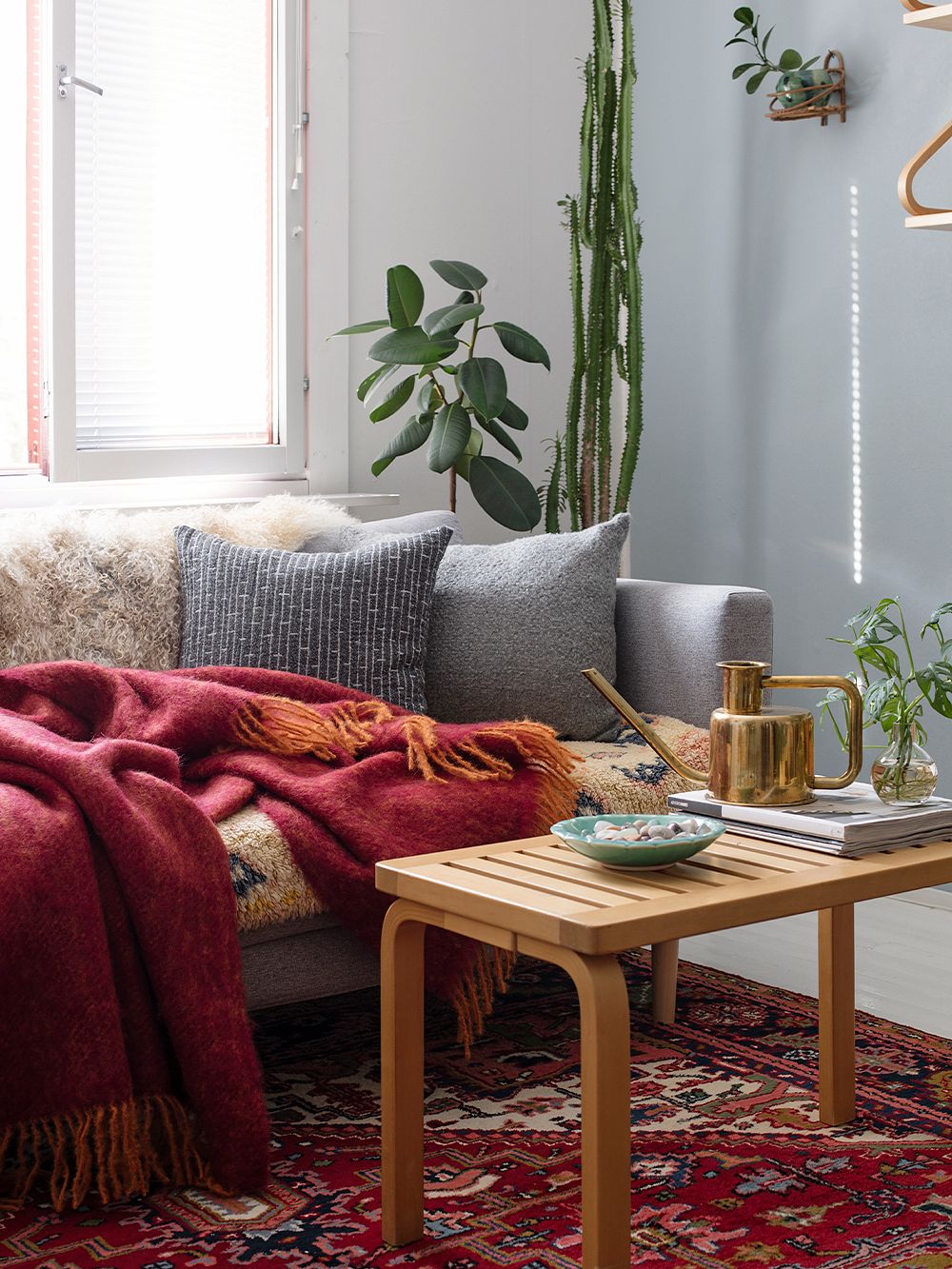 Wrap yourself in wool
What could be more relaxing than a cup of hot cocoa, your favorite spot, and a wonderfully warm blanket! The Revontuli mohair blanket by Lapuan Kankurit charms in stunning, saturated colors inspired by the northern lights, and its two-color look is complemented by charismatic fringes on the edges.
• Revontuli mohair blanket by Lapuan Kankurit >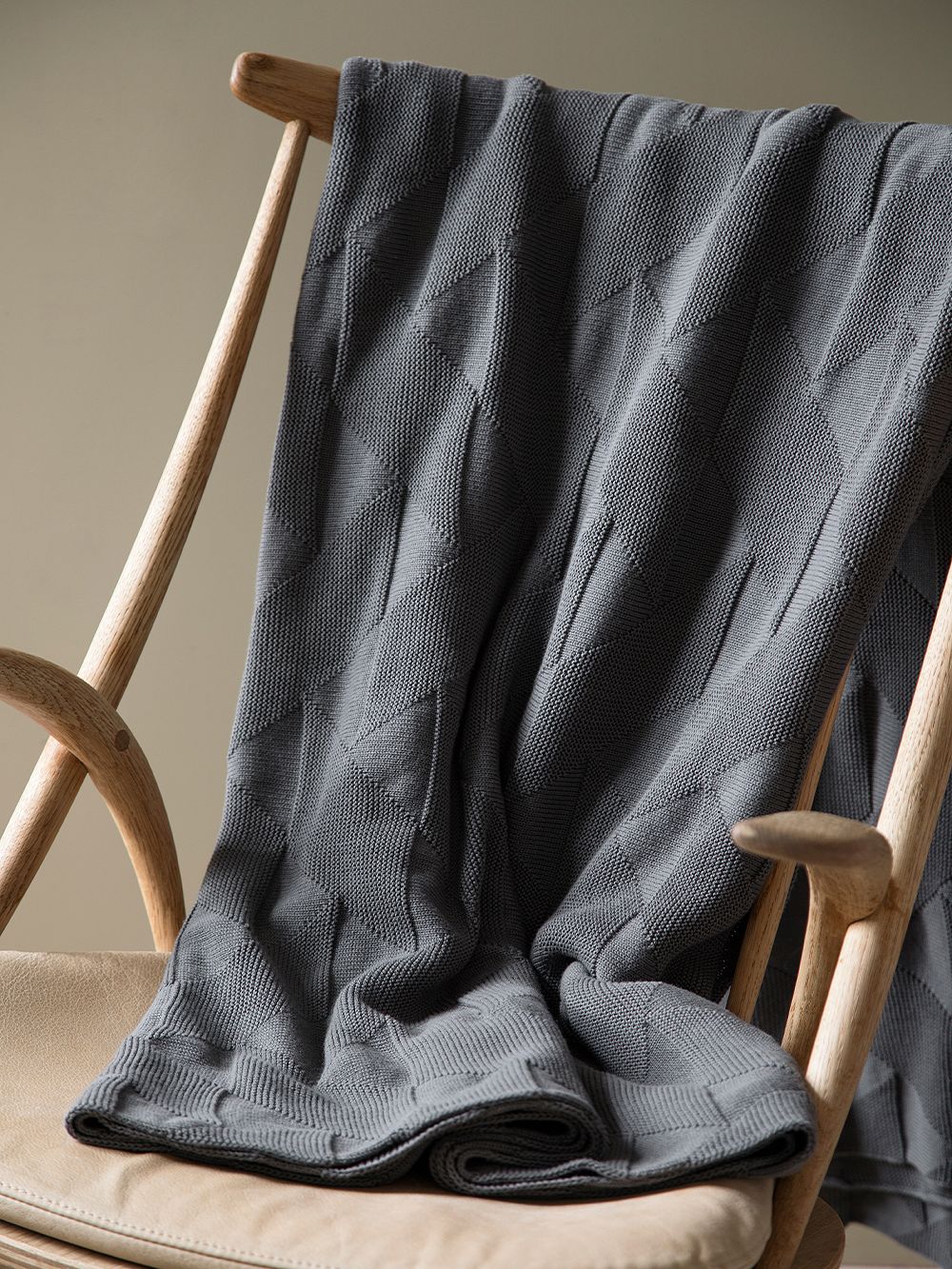 Timeless warmer
The classic, monochrome blanket is suitable as a companion for many sofas and lounge chairs. Architectmade's dark gray FJ Pattern blanket is decorated with a graphic pattern inspired by Finn Juhl's designs. Made of organic cotton, the woven blanket is large enough to serve not only as a blanket but also as a bedspread.
• Architectmade's FJ Pattern blanket >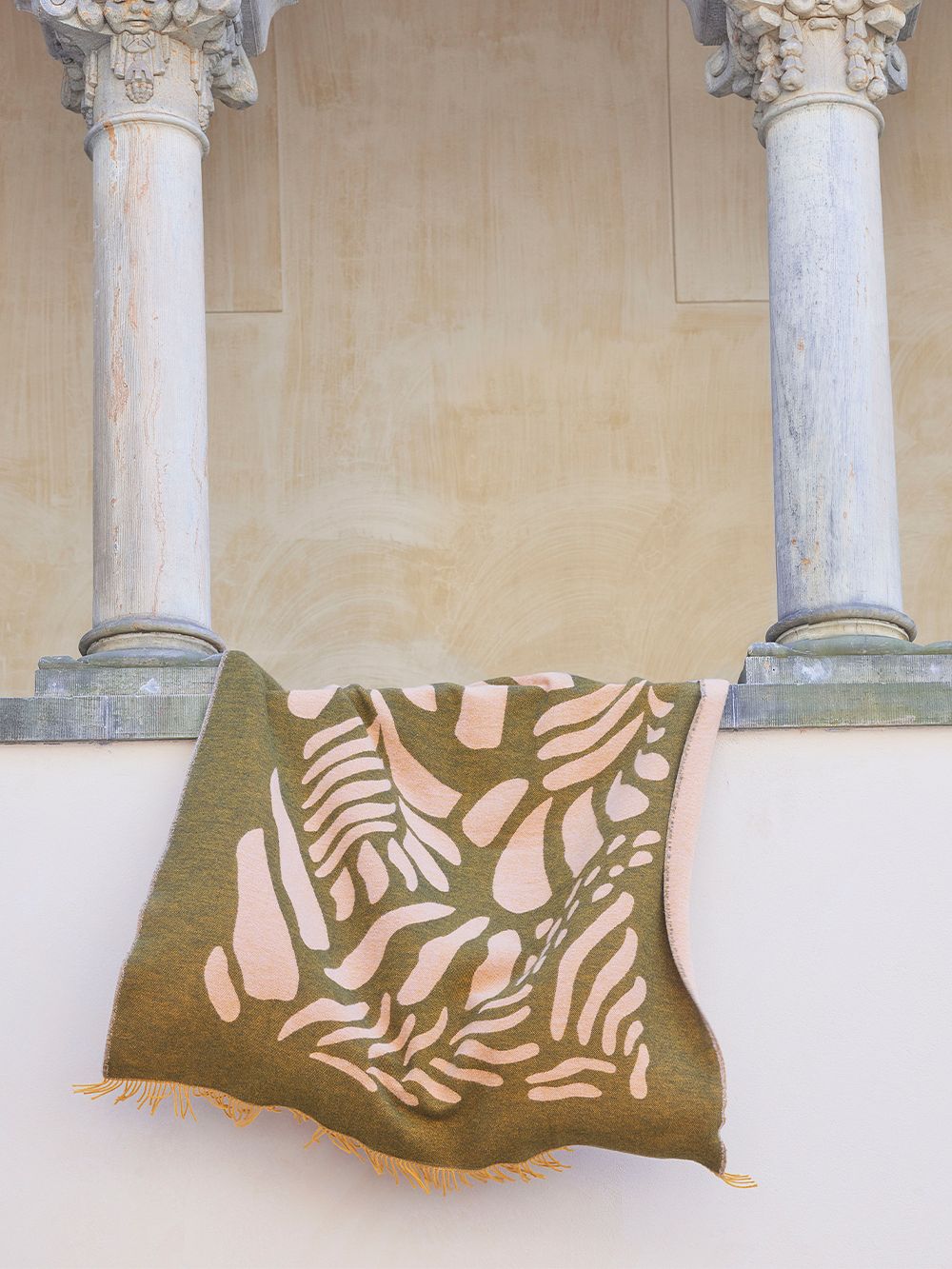 Fascinating patterns
The Väre throw, which is part of the special collaboration between Finarte and the National Museum of Finland, is a warm blanket made of 100% wool, whose organic brushstrokes resemble Finnish ancient forests. The hand-woven blanket designed by Marianne Huotari also serves as an eye-catcher in the room.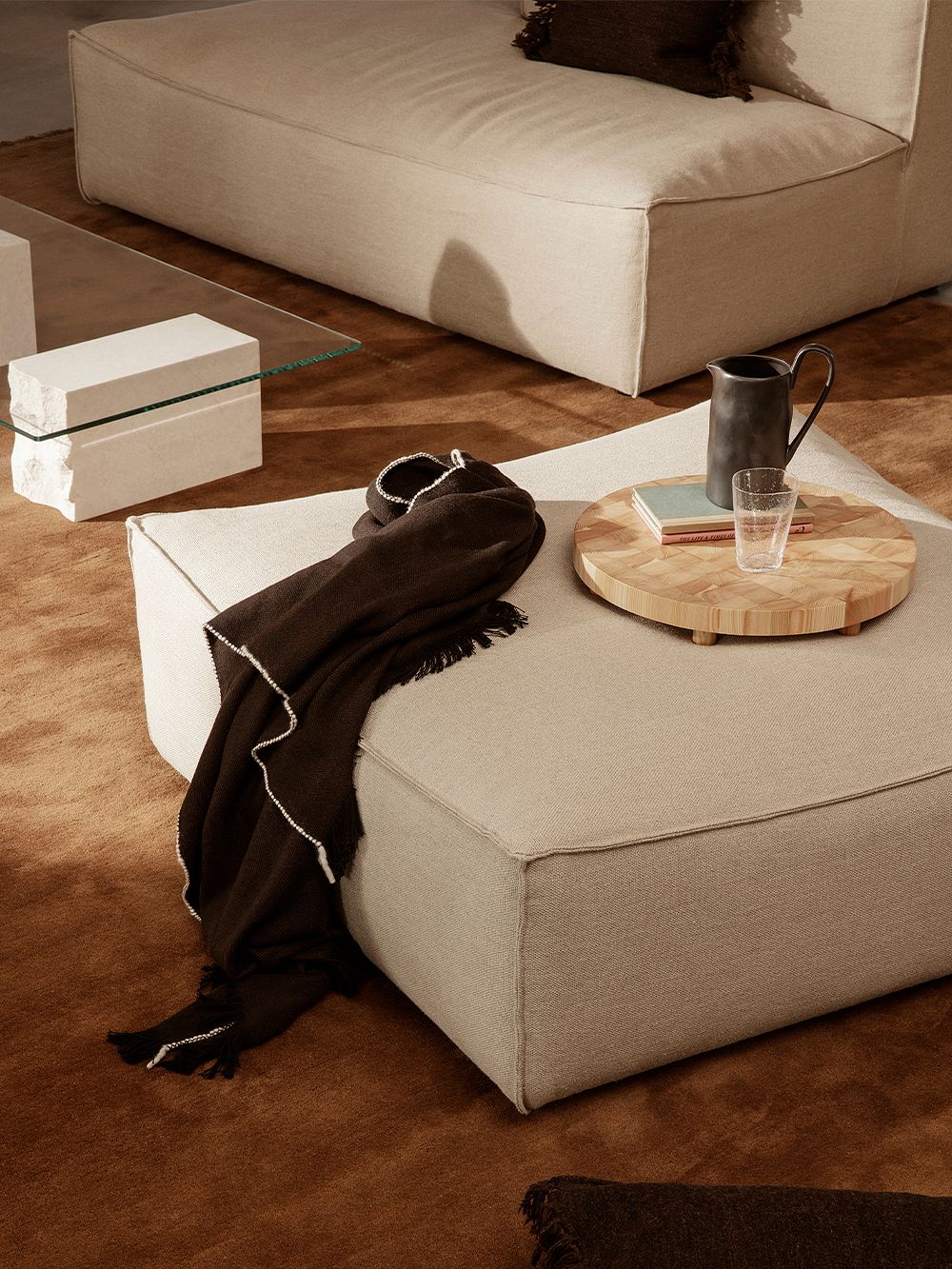 Take a nap
Rainy weather invites you to snuggle up under the blanket and enjoy relaxed, peaceful home evenings. Ferm Living's Herringbone blanket brings a luxuriously elegant look to the sofa and offers a break during all the hustle and bustle. The soothing shade of brown is jazzed up by the white edge yarn, which brings a modern addition to an otherwise understated style.
• Ferm Living's Herringbone blanket >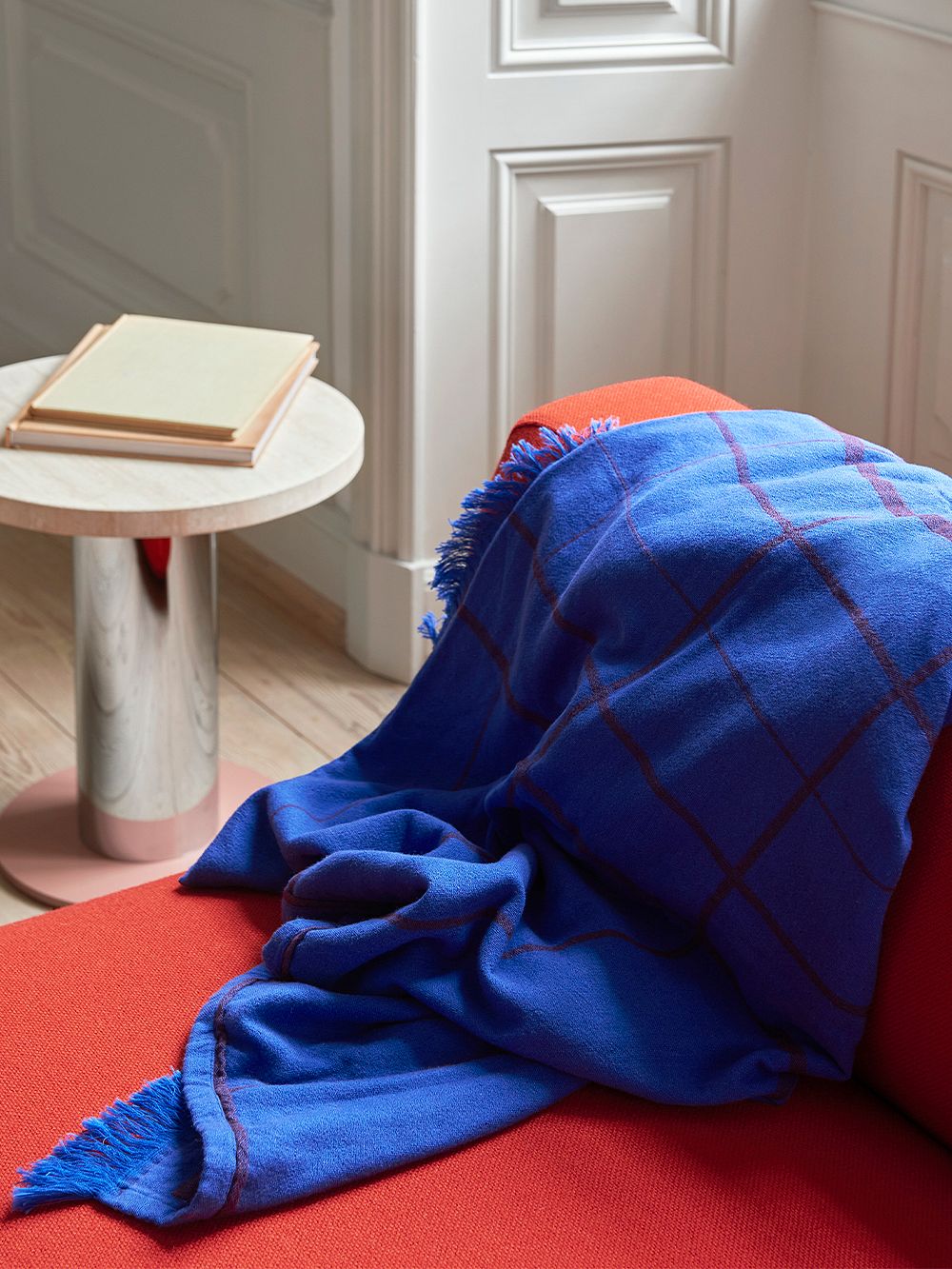 A splash of color
Need an extra color for your old sofa or armchair? &Tradition's Untitled throw enlivens the living room or reading corner with an electric blue tone and geometric grid pattern. The lightweight blanket is made from a blend of cotton, wool, viscose, and polyamide and therefore decorates the home all year round.
• &Tradition's Untitled AP10 throw >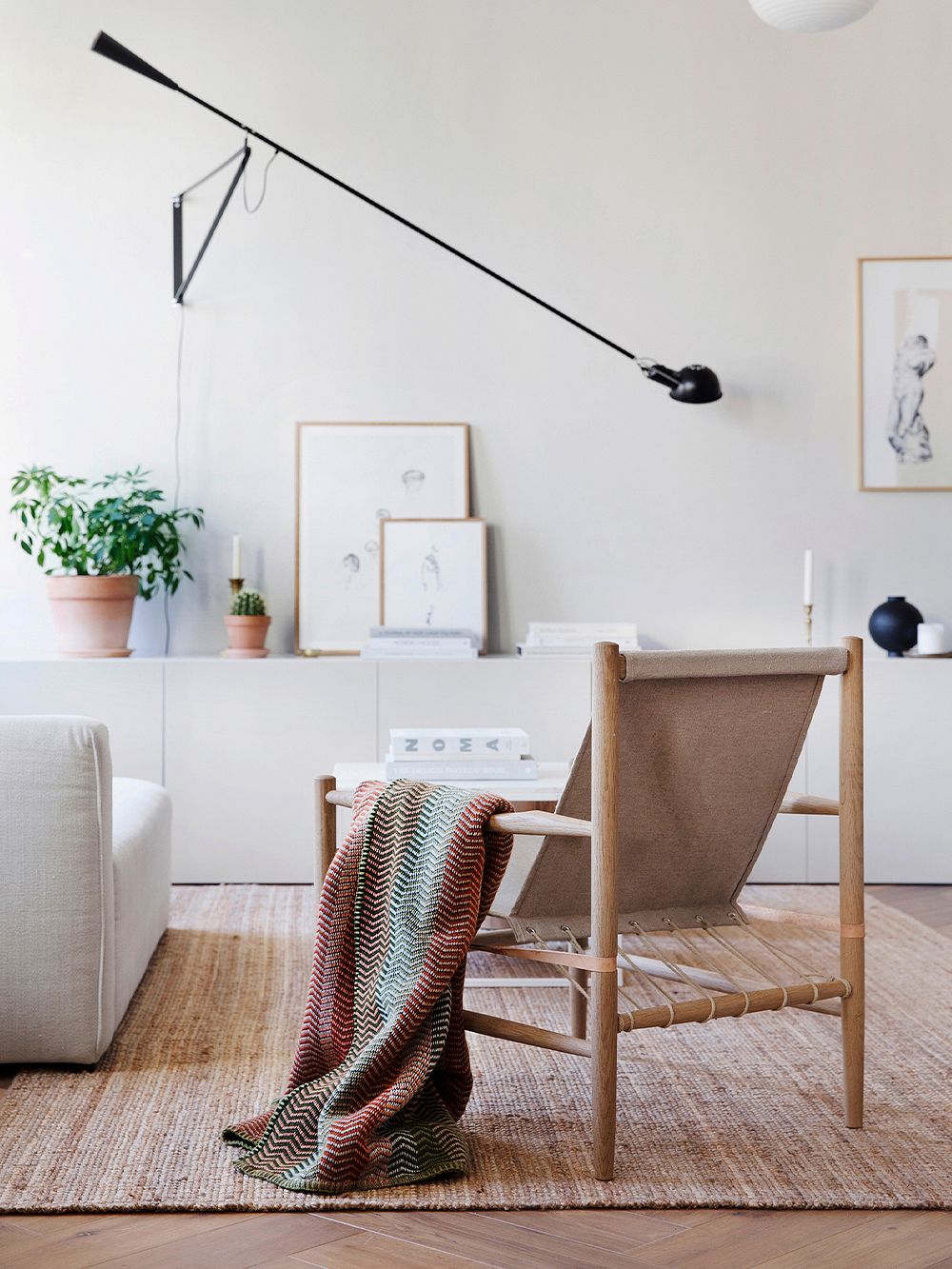 Muted tones
The delicious and cozy color palette of autumn is born with muted shades. Designed by Torbjørn Anderssen and Espen Voll, the Fri throw by Røros Tweed is inspired by the traditional designs of Norwegian tablecloths, and the blankets are manufactured fully in Norway to guarantee high-quality. Combine the lambswool throw with the cushions from the same series.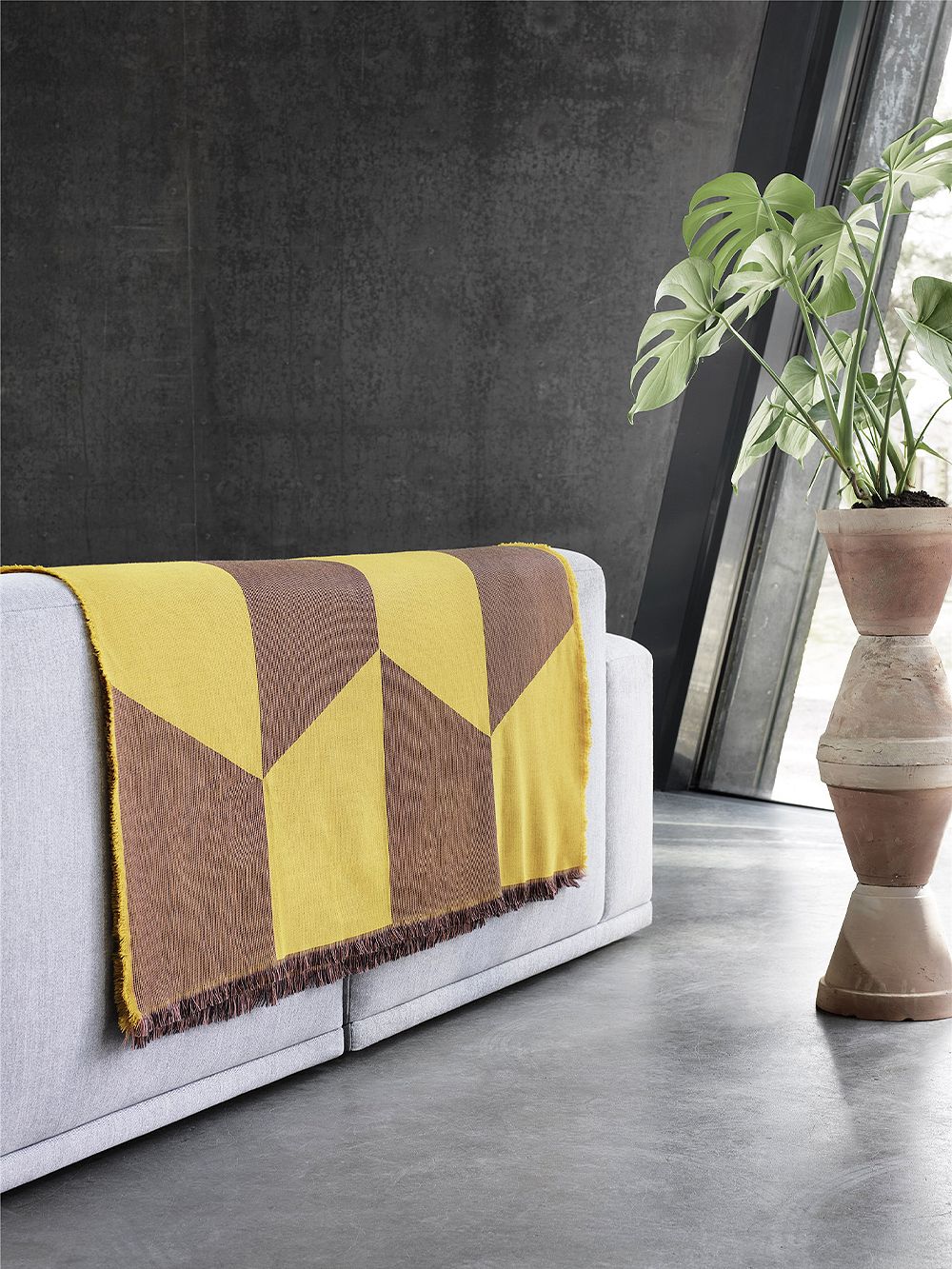 Silky texture
Muuto's Sway blanket colors the sofa corner with a two-color and repetitive pattern. The distinctive Sway is woven from light, 100% merino wool, and spreads a playful graphic spirit to the room. In addition to the mustard color, the beautiful blanket also delights in a classic black and white shade.
See also:
• All throws at Finnish Design Shop >
• All textiles at Finnish Design Shop >
Text: Sarianna Määttänen Images: Manufacturers