New curtains, cushion covers, and other home textiles are a quick way to update your home decor. However, when buying curtain fabric, there are a few important things to keep in mind. Design Stories' column seeks answers to questions that puzzle design lovers around the world.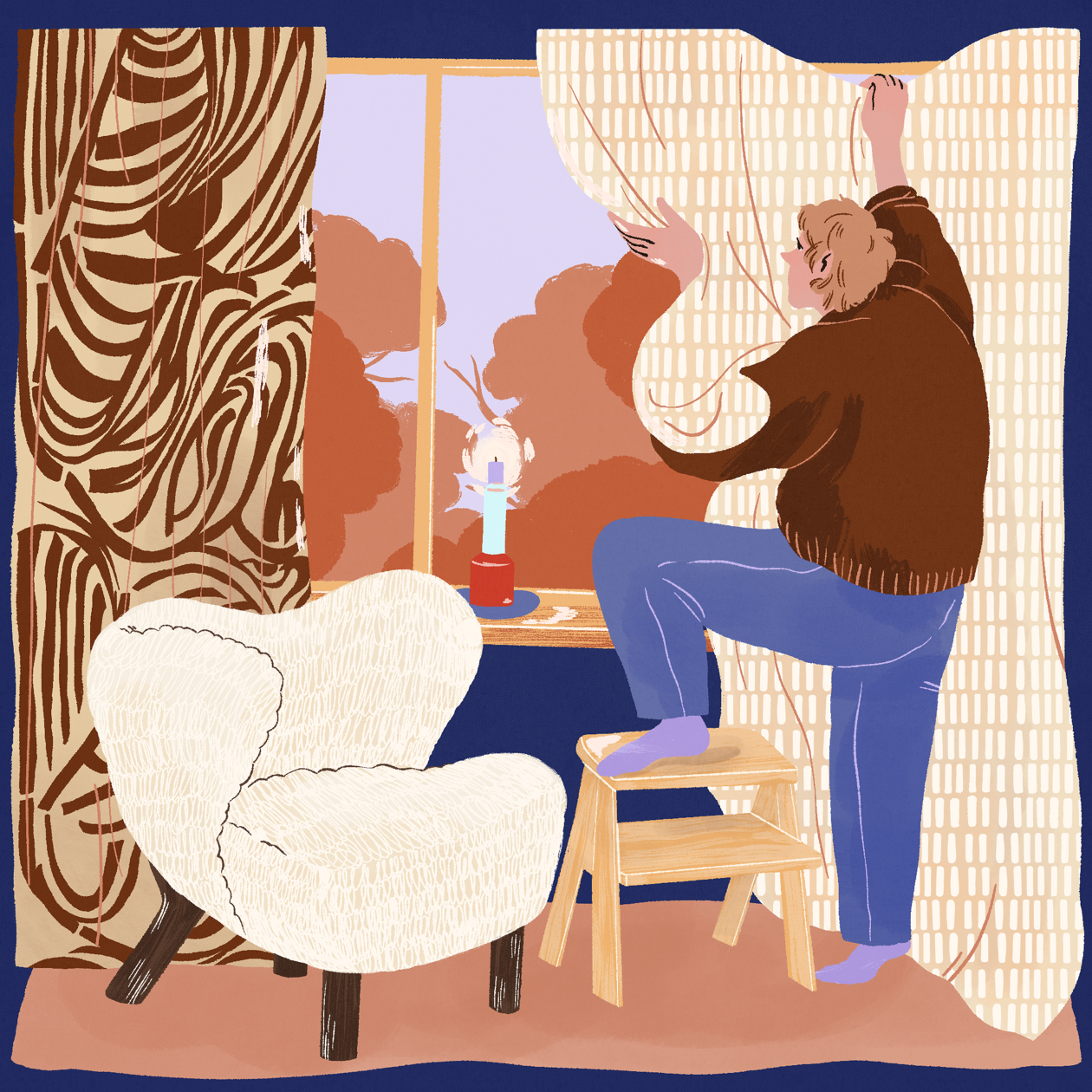 CHANGING THE CURTAINS, cushion covers and tablecloths is a quick and easy way of updating the look of your home. When it comes to textiles, dreams are easier to realize when planned carefully before making the purchase decision. Finnish Design Shop's customer service answers fabric-related questions on a daily basis, for example about curtains, cushions and upholstery.
This Design Stories column provides answers to popular questions, which may be helpful and inspirational to others, as well. Miina Lindblad from Finnish Design Shop's customer service team answers the questions.
---
1. How do I order the right amount of fabric for curtains?
"The required amount of fabric depends on the type and fitting of the curtains. Once you've determined the desired length of the finished curtain, you should still consider how much extra fabric is required for the heading and hem as well as the fitting, such as a rod pocket or eyelets.
It is advisable to add an extra 30 cm to the length to ensure that there will be enough fabric for the planned length. In other words, if the desired curtain length is 260 cm, you need 290 cm of fabric. When rounded up, you should order is 3 meters of fabric.
"When buying a curtain fabric, it is advisable to add an extra 30 cm to the length."
Remember to check whether the fabric is sold by the meter or in pre-cut pieces – the information is available on the product page. Most of our fabrics are available by the meter and sold in exact meters, like Marimekko's Tiiliskivi fabric. Some fabrics have been pre-cut to pieces of a certain size, like Artek's Siena cotton fabric.
If the fabric features a large pattern, it may be sold by the repeat, like Marimekko's Fokus fabric. Repeat refers to how the pattern is repeated on the fabric. You always get a complete repeat, and the order quantity is the number of repeats you want.
Please note that fabrics that have been cut according to the customer's wishes cannot be returned. Our customer service is happy to help if you have any questions."
• All fabrics at Finnish Design Shop >
---
2. Do Kvadrat's upholstery fabrics withstand heavy wear?
"The fabrics by Danish Kvadrat are of high quality and designed to withstand heavy wear and tear in private homes as well as public spaces. Many of our brands rely on Kvadrat's fabrics in the upholstery of their sofas and lounge chairs.
All Kvadrat fabrics come with a Martindale value, which indicates the abrasion resistance of the fabric. The higher the number, the better the resistance. The recommended value is 12,000 for homes and at least 35,000 for public spaces.
Another good indicator of durability is the lightfastness of the fabric. This is particularly important if the piece of furniture is to be placed in a sunny spot. 5 is already a very good lightfastness rating.
The choice between a fabric made of synthetic or natural fibers is entirely a matter of taste. Synthetic fibers often have good abrasion resistance and lightfastness, whereas natural fibers feel pleasant and luxurious. A combination of both types of fibers is often a good choice for a chair or sofa."
---
3. Can Artek's Siena fabric be used for upholstery?
"For upholstery, you should choose a fabric that is designed for the purpose and whose abrasion resistance and shrinkage meet the requirements. Artek does not recommend the Siena fabric for upholstery, as the fabric shrinks slightly in the wash. Siena is not suitable for furniture that is subject to constant abrasion and requires high abrasion resistance, either.
"When choosing a fabric, it is worth considering its intended purpose, as a fabric may be available in several material options."
When choosing a fabric, it is also worth considering its intended purpose, as a fabric may be available in several material options. The Siena fabric is available in regular cotton, canvas cotton and acrylic-coated cotton. Regular cotton is a popular choice for curtains, canvas cotton is suitable for different types of cushions and acrylic-coated cotton is perfect for a tablecloth, for example."
---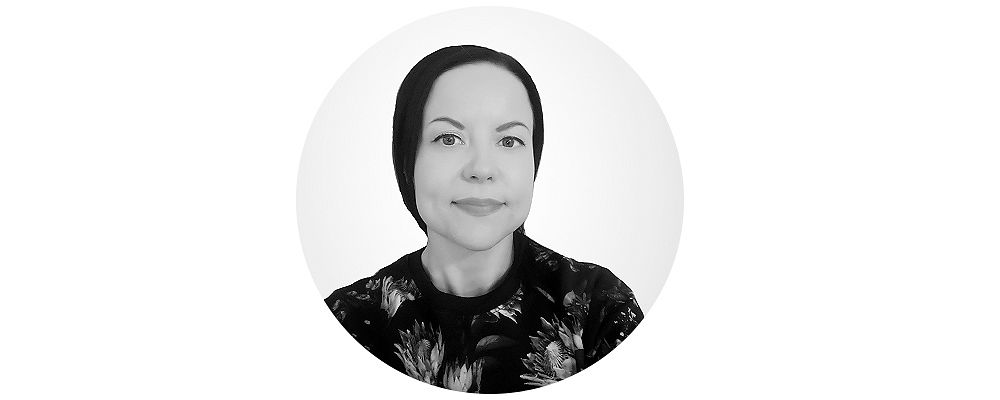 Miina Lindblad works as a design sales representative in Finnish Design Shop's Customer Service team. Her design treasures include a self-designed lamp based on an old spinning wheel, and underneath it, her latest acquisition, Artek's Trienna table.
Help with your design purchases:
• Finnish Design Shop's Customer Service >
Text: Miina Lindblad Illustration: Evi Rinkinen