Interior architect Maija Rasila talks about her favorite products and styles in Design Stories' Favorites of the Month column. December is the time to prepare for the year's end – and a little for next year.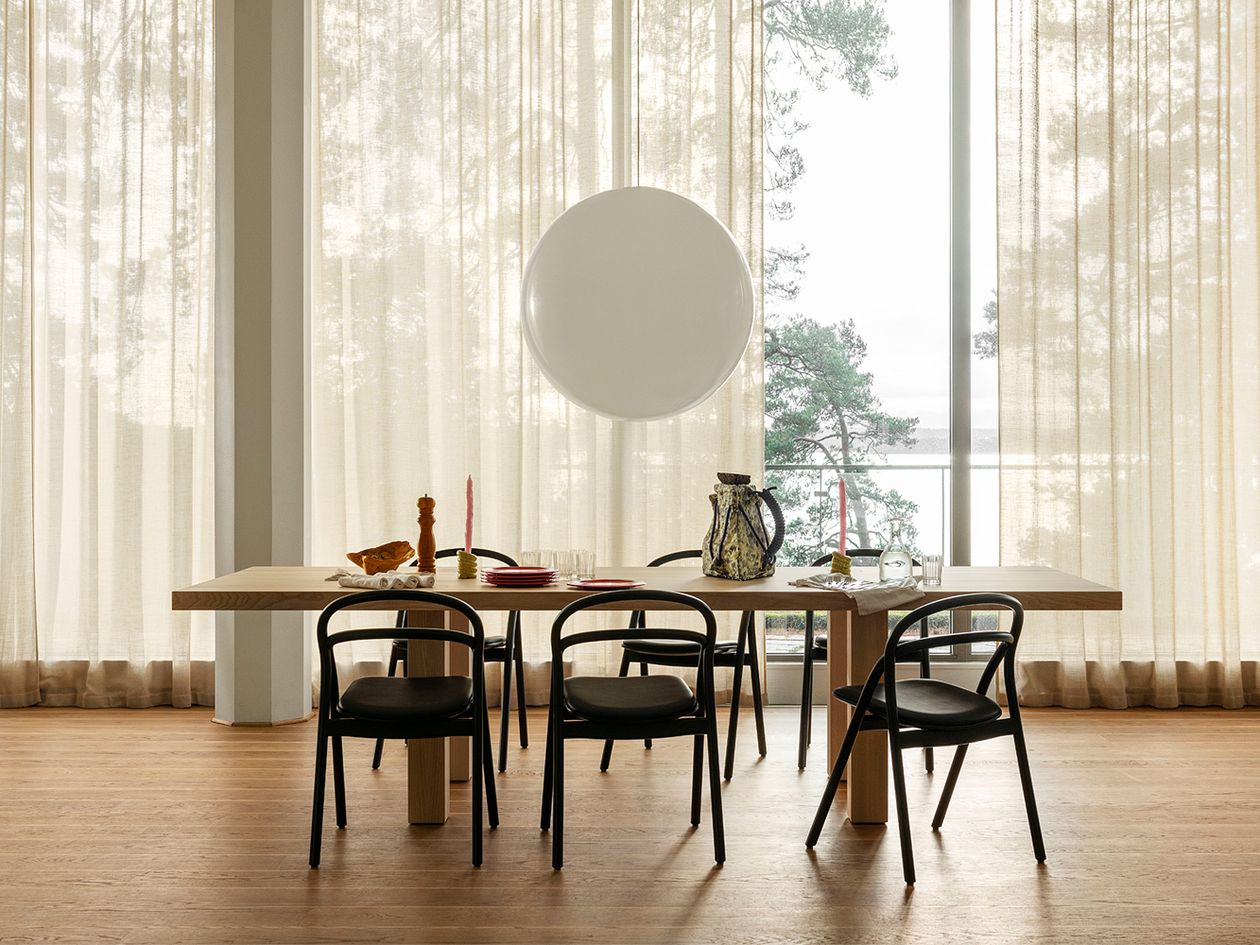 "CHRISTMAS IS FAST approaching which reflects in interiors. But our minds also turn to the coming year. Simple and timeless design choices are suitable for both everyday and festive occasions, and will bring joy for years to come. A small touch of color gives vitality and adds a breath of contemporary fresh air to classic and traditional shapes."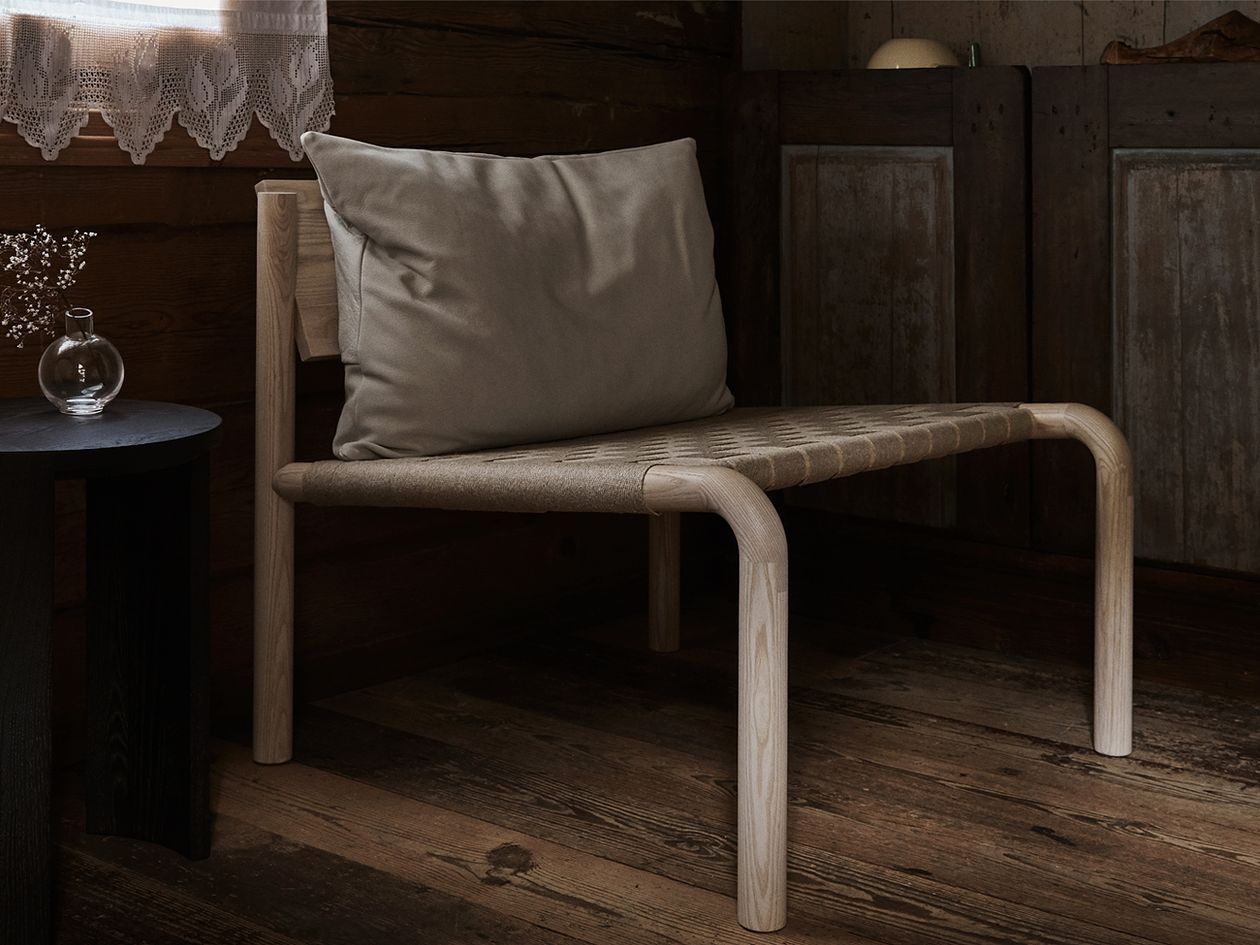 Designs with deep roots
Genuine materials, carefully considered details and an appreciation of traditional craftsmanship are often a recipe for successful product design. These are also matters that I personally value, and which I prize when choosing products. All these elements are combined in Made by Choice's Kaski chair, designed by Joanna Laajisto.
The ash frame, the linen webbing stretched over it, and the leather cushion on the back create a suitably minimal but soft, traditional whole. This sleek and timeless chair is an all-rounder in terms of interior design, which adapts to a range of spaces in households and in public. To admire the chair up close, visit the Nanso store opened earlier this year in Kamppi, Helsinki: the store's reworked concept is the handiwork of the same design studio.
• Made by Choice Kaski chair >
• All lounge chairs >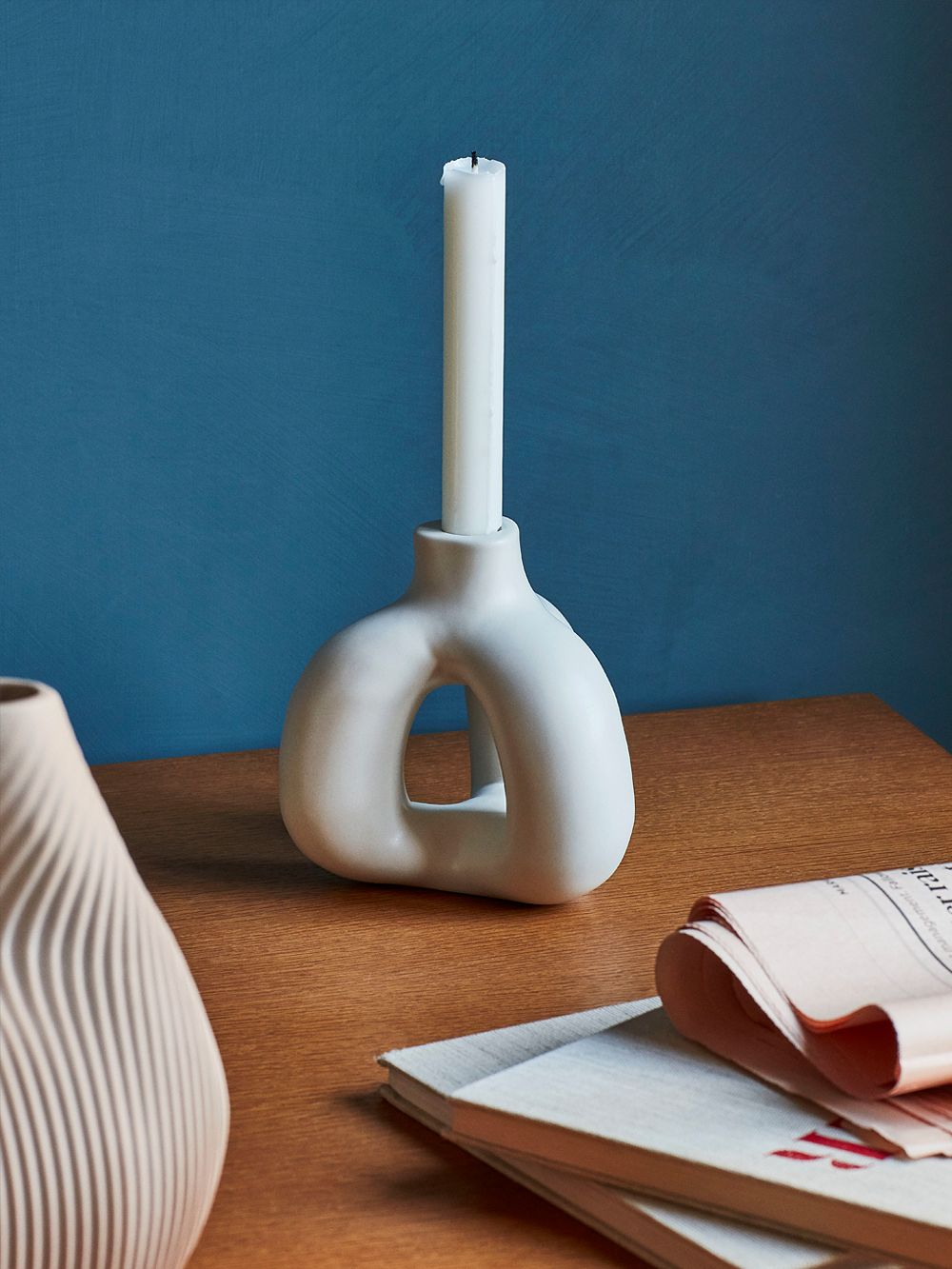 Delightful details
In addition to dishware, ceramics are an attractive form of decoration. The ceramic collection recently released by Hay, and designed by the duo Wang & Söderström, is brimming with fun shapes and attractive colors. Its Complot candleholder is perfect for the Christmas season, whereas the cheerfully colored vases and figurines turn my attention towards the spring.
Fun little details like this liven up a home and break up what would otherwise be excessive harmony. It's the small, surprising items that provide that little something which brings a personal touch to an interior.
• Hay W&S Complot candleholder >
• All candleholders >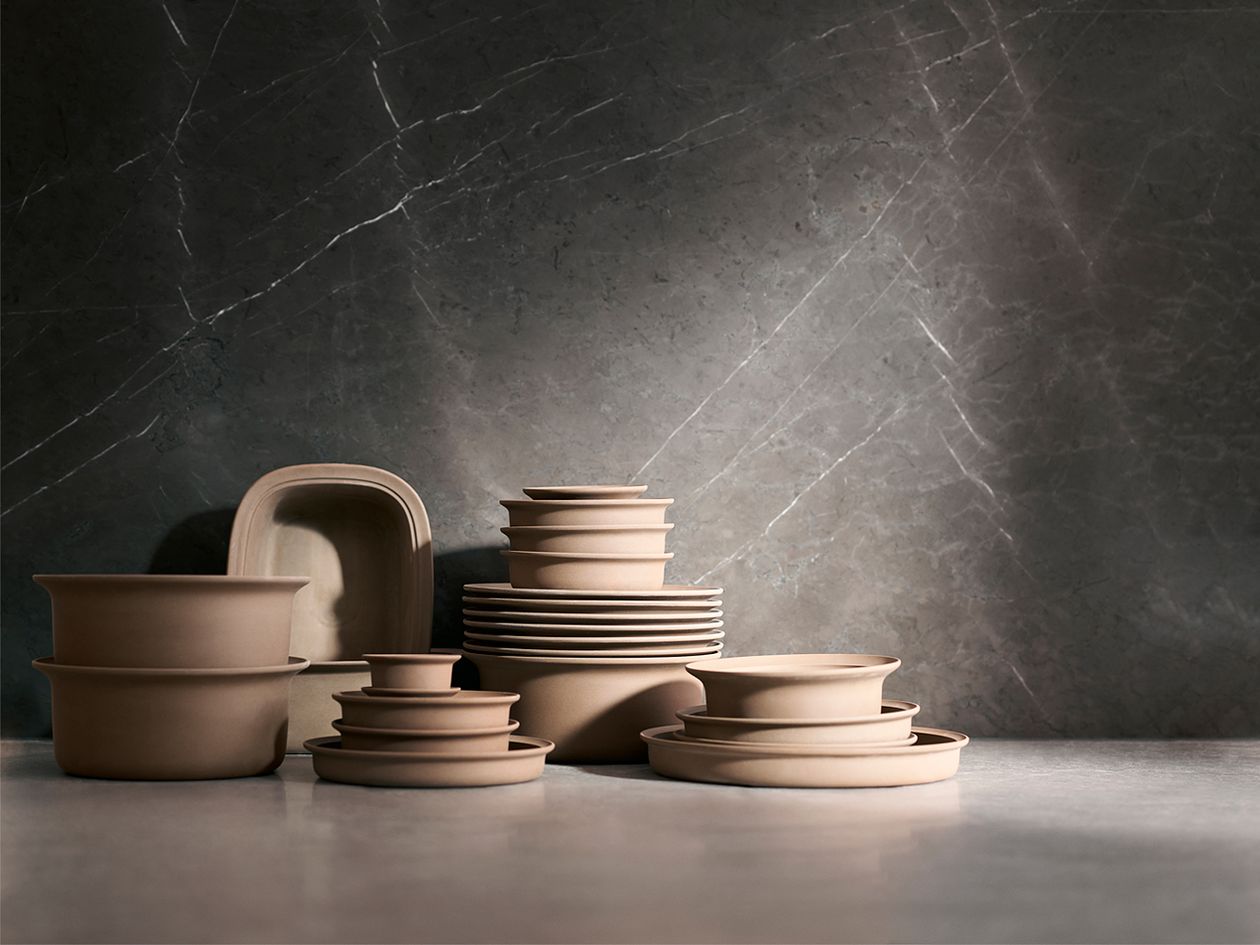 Eyes on ceramics
Beautiful pottery always turns my head – I could easily hoard so much ceramic design that I'd soon run out of cupboard space. I am now particularly charmed by rugged and earthy dishware that would look great on the Christmas dinner table. This style is represented by FDB Møbler's Ildpot collection, which combines soft shapes with retro aesthetics from past decades.
Designed by Grethe Meyer in the 1970s, the dishware withstands large variations in temperature and is great for cooking, storing and serving food. Its design is once again contemporary, and production of the collection has resumed due to high demand.
• FDB Møbler Ildpot collection >
• All dishware >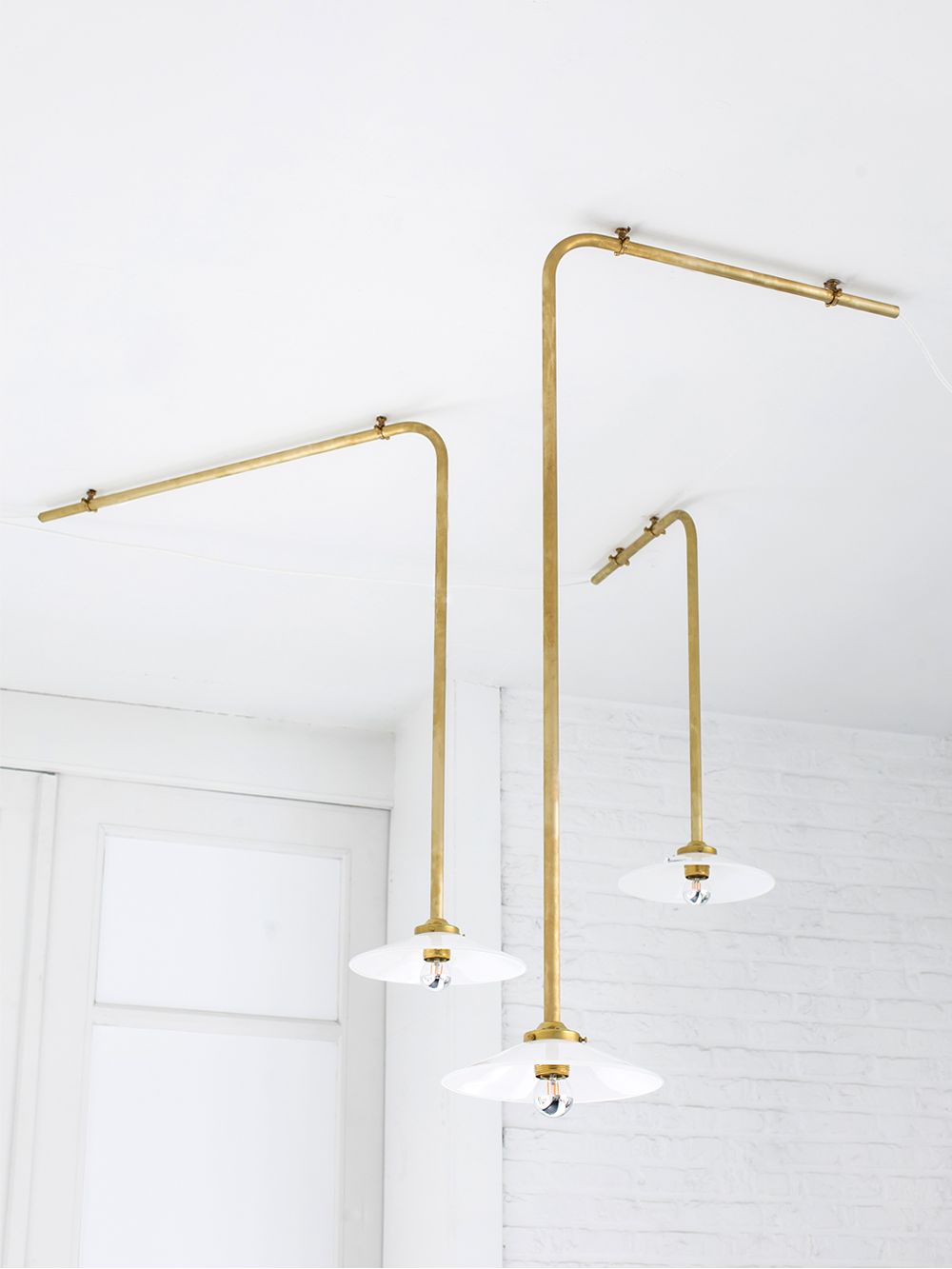 Curved and graceful
The delicate but impressive lamps by Valerie Objects are one of my favorite lamp inspirations of this year. With their bold shapes and colors, these highly minimalist lamps are very popular out in the world, popping up now and again in the homes of interior designers.
I would opt for the brass Ceiling Lamps, for which I could find a number of places at home. The curved Hanging Lamps are also fantastic – and their bright colors are up to the minute.
• Valerie Objects Ceiling Lamp n3 >
• All ceiling lamps >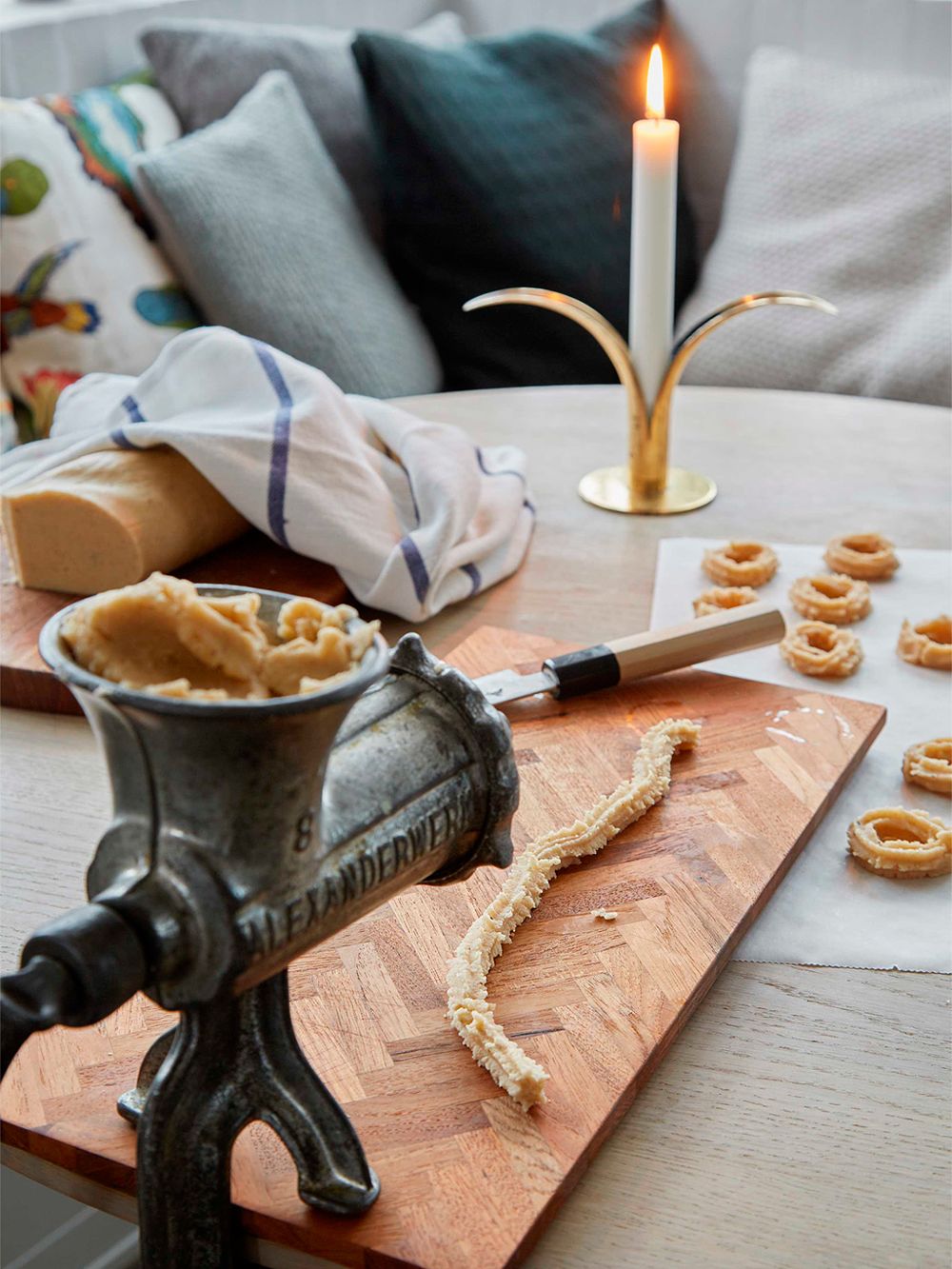 Herringbone patterns
Can there be too many styles of serving tray? Not if you ask me. They can always be used in the kitchen or as part of a table setting, as well as in a range of living-room displays. The Sild tray by Skagerak showcases a stunning herringbone pattern in a warm teak tone.
The narrow and elongated tray is suitable for serving Christmas pastries or even Boxing Day sushi, and serves as a cutting board as well as finding its place in displays. So, if you are looking for a decorative cutting board with a touch of luxury, this product is worth considering.
• Skagerak Sild tray >
• All trays >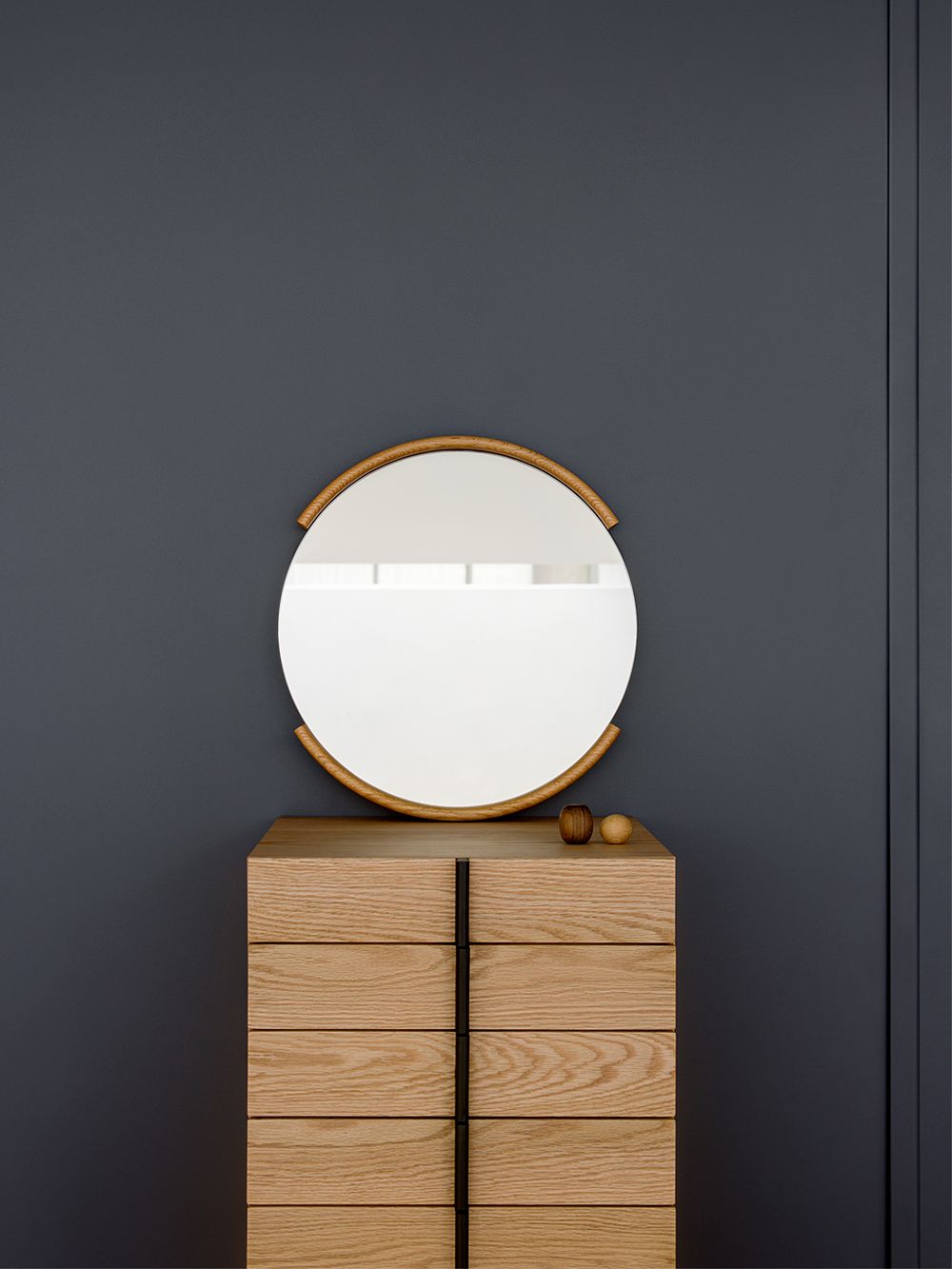 Instead of paintings
Mirrors are my favorite interior decor elements. They liven up walls and are slightly softer elements than paintings. A variety of beautiful mirrors are now available, to the extent that decor lovers are slightly spoiled for choice. There are two gaps in the oak frame of the circular Split mirror by the Japanese Ariake. This small detail brings a novel vitality to this otherwise minimalist product.
• Ariake Split mirror >
• All mirrors >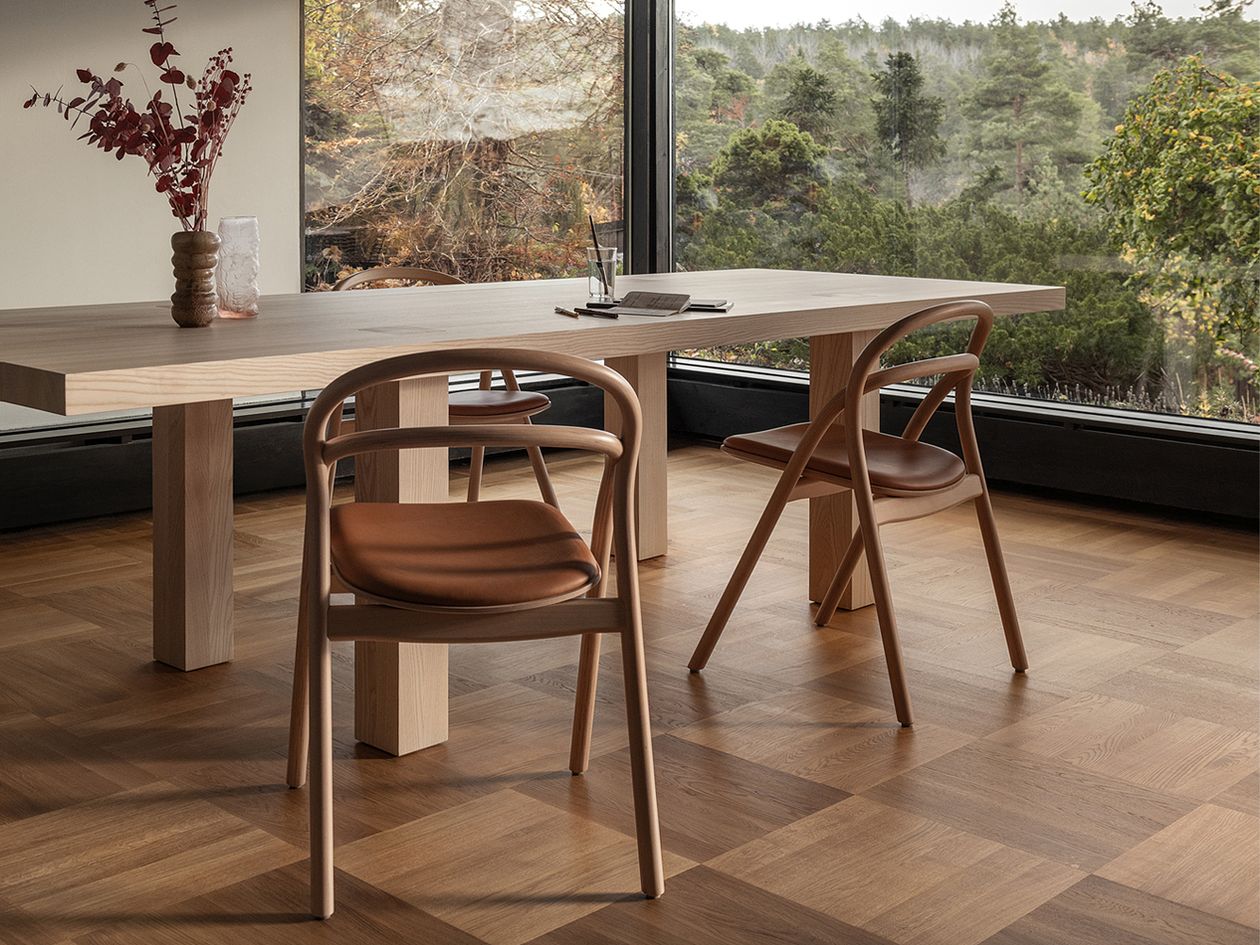 In the spirit of Viennese chairs
Founded in 2014, the Swedish Hem is a brand that I've lately been following with huge interest. Hem's products refreshingly combine Scandinavian minimalism with innovative, insightful details. I particularly like the Udon chair, designed by Staffan Holm, which brings both classical Viennese chairs and Japanese aesthetics to mind.
This sleek and elegant chair is the ideal choice for timeless interiors, as part of a larger chair set placed around a dining table or as a single showpiece. Its classical curves fit in with a wide range of settings — I would love to see this chair in my old house's Shaker-style kitchen.
• Hem Udon chair >
• All dining chairs >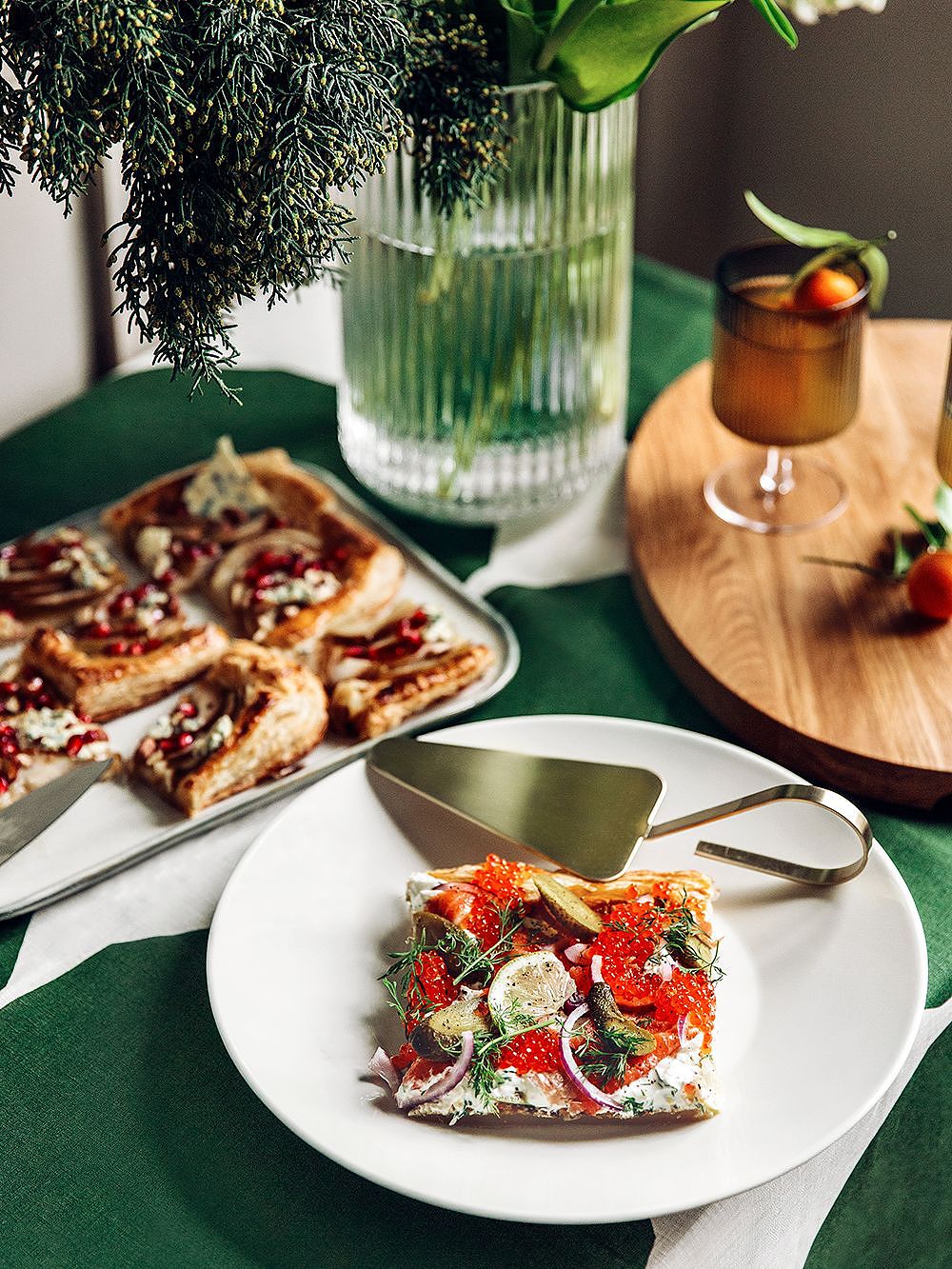 Christmas starts in the kitchen
Since most Christmas events have been canceled this year, I thought that I would focus more on the kitchen than usual. After all, Christmas is largely about flavors and aromas. The food section of Design Stories provides inspiring tips and new ideas for delicious dishes and winter drinks, and I've spent an evening immersed in the recipe archive.
This year, I thought I'd try at least a festive salmon tart that's suitably simple for a chef in a hurry, like me. It also sounds like a beautifully carefree, but aptly out-of-the-box choice for New Year's Eve celebrations.
• Festive salmon tart >
• Food on Design Stories >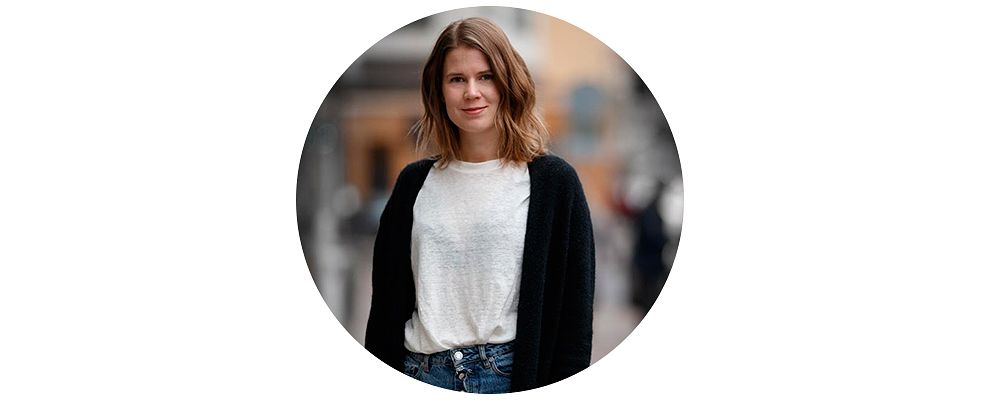 In this column, interior architect Maija Rasila picks the most inspiring products, objects and issues of the month from novel and classic items. Modern Scandinavian style can be spiced up with plenty of details, surprising colors and personal touches.
Text: Maija Rasila Images: Suvi Kesäläinen and manufacturers