To ease the gift shopping, we have selected Christmas presents that cost less than 50 euros. Get inspired by the design classics as well as the new favorites and grab stocking fillers for loved ones from these long-lasting surprises!
1. For relaxing moments
Every home person enjoys something warm, soft, and cozy, like these Hay Frotté slippers. Cute slippers keep you warm during cold evenings and add a touch of comfort with your favorite bathrobe. Pick a pair from five fun and playful color options for the whole family.
• Hay Frotte slippers >
• All bathroom textiles >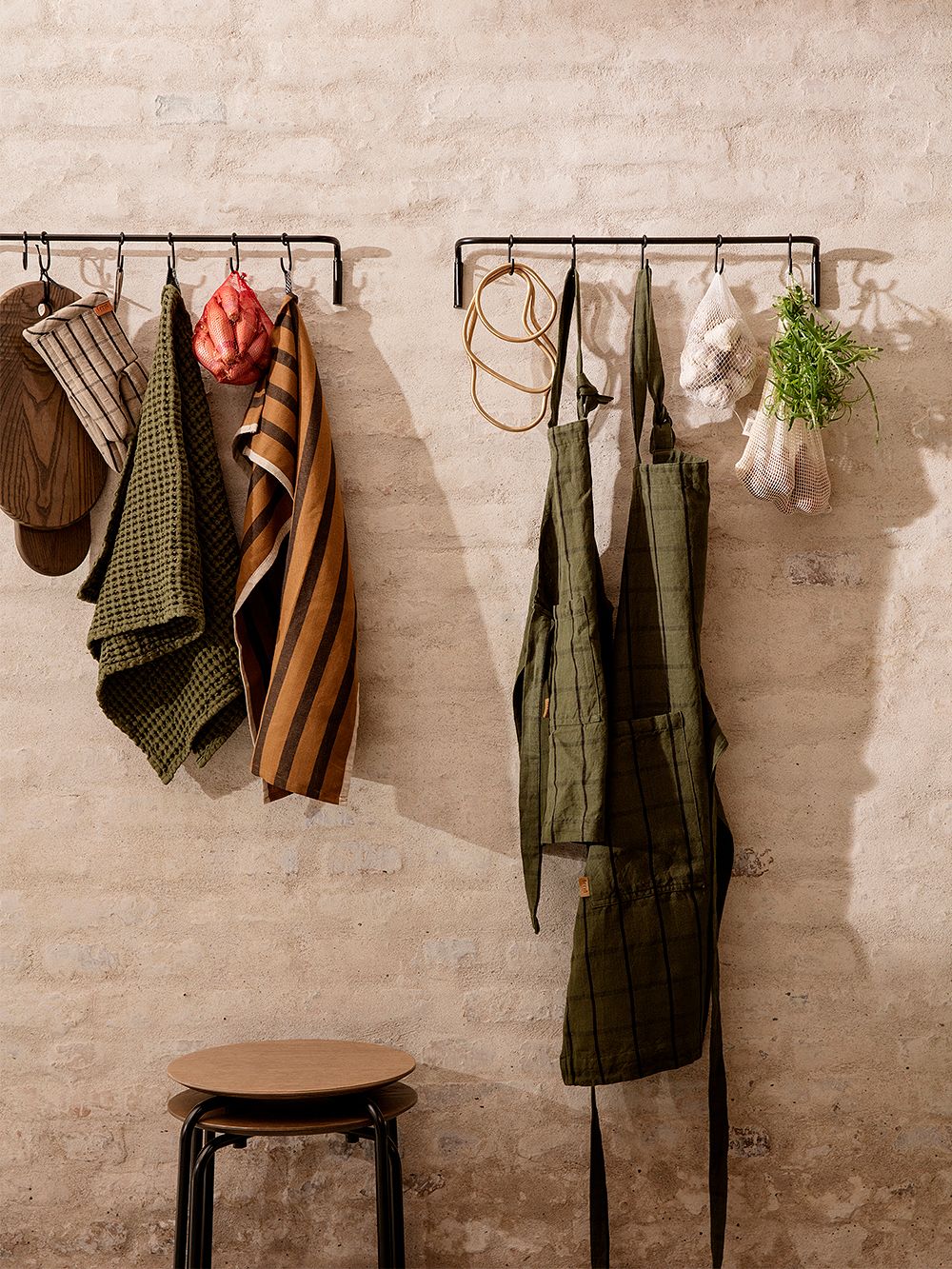 2. The holiday kitchen essentials
Ferm Living's Hale apron is the perfect gift for home chefs and bakers. Machine washable aprons with pockets are made of high-quality cotton-linen blend and the selection provides an own model for junior chefs as well. Take a look at the Hale series including tea towels, oven mitts, and pot holders.
• Ferm Living's Hale apron >
• All Ferm Living's Hale kitchen textiles >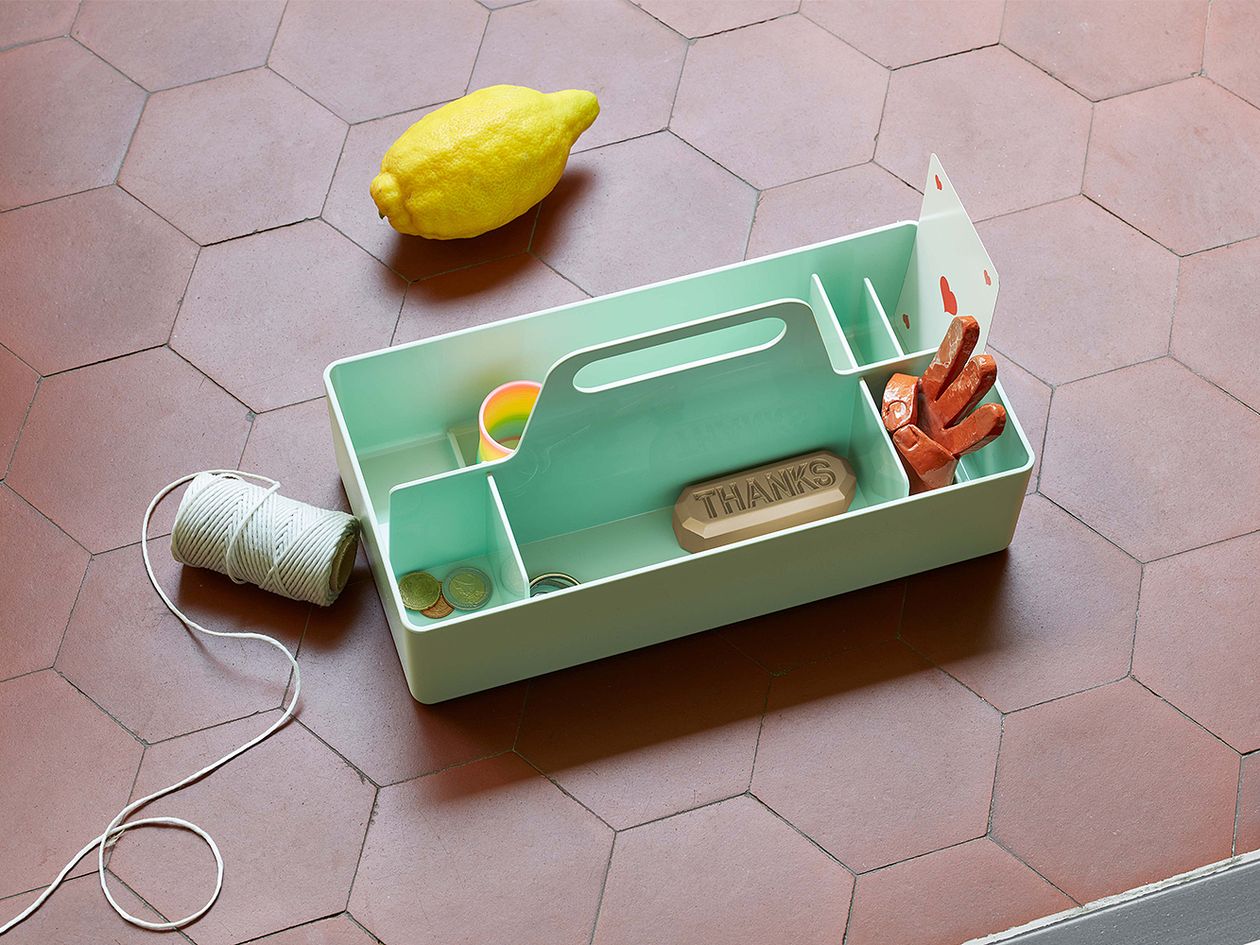 3. The dream kit
The Toolbox, designed by Arik Levy, is a storage box for various possibilities and serves as an organizer in the garden, garage, office, or kitchen. The box is effortless to move from place to place and you can pick the best match from several delicious colors. The Toolbox is a necessary gift for every do-it-yourself friend or father, who practices handiwork.
• Vitra's Toolbox >
• All containers >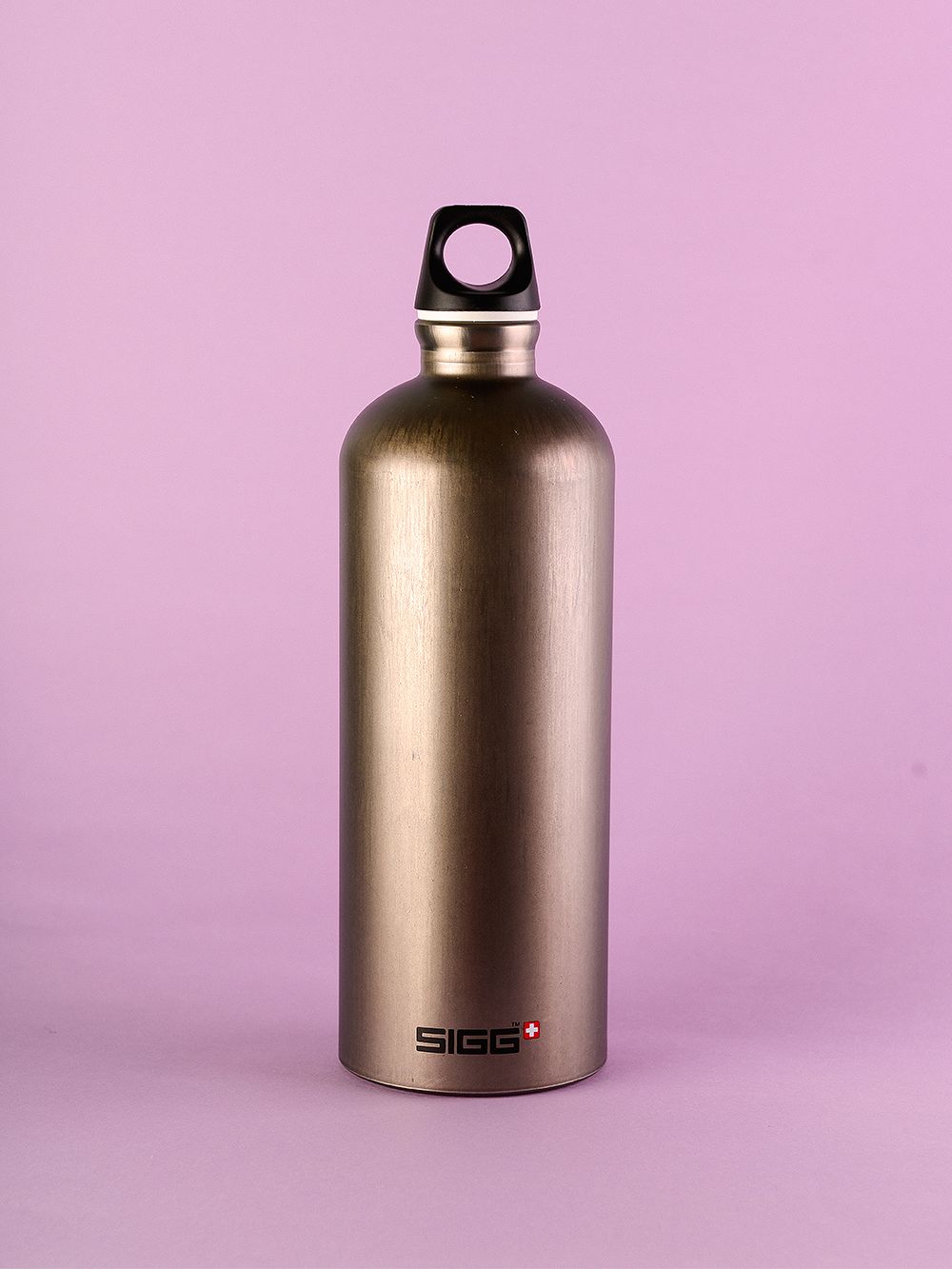 4. A must-have for the sport enthusiast
The SIGG Traveller drinking bottle is a durable and functional find that pleases athletes, outdoor fanatics, and students or alternatively keeps you hydrated at the home office. The stylish aluminum water bottle can be used further for other beverages and best of all, it is safe to slip into a bag without fear of leakage.
• SIGG's Traveler drinking bottle >
• All drinking bottles >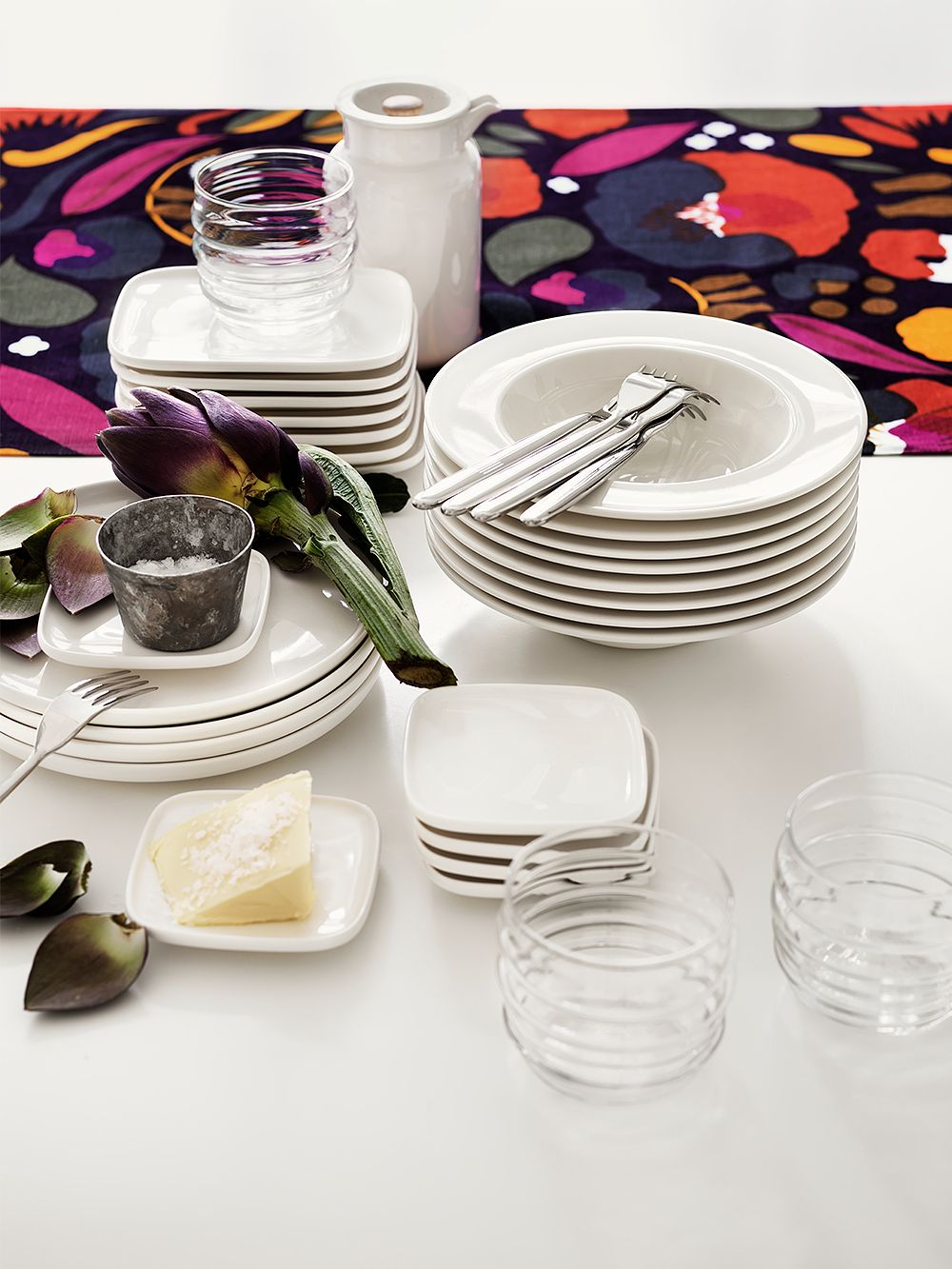 5. Joy from day to day
Anu Penttinen's Sukat Makkaralla tumblers ('Socks Rolled Down') are timeless, but a personal gift to delight in everyday use as well as in a festive table setting. These multi-purpose dining table eye-catchers charm with a cheerful design and in addition to the classic clear color, they are also available in a beautiful shade of coral.
• Marimekko's Sukat Makkaralla tumblers >
• All tumblers >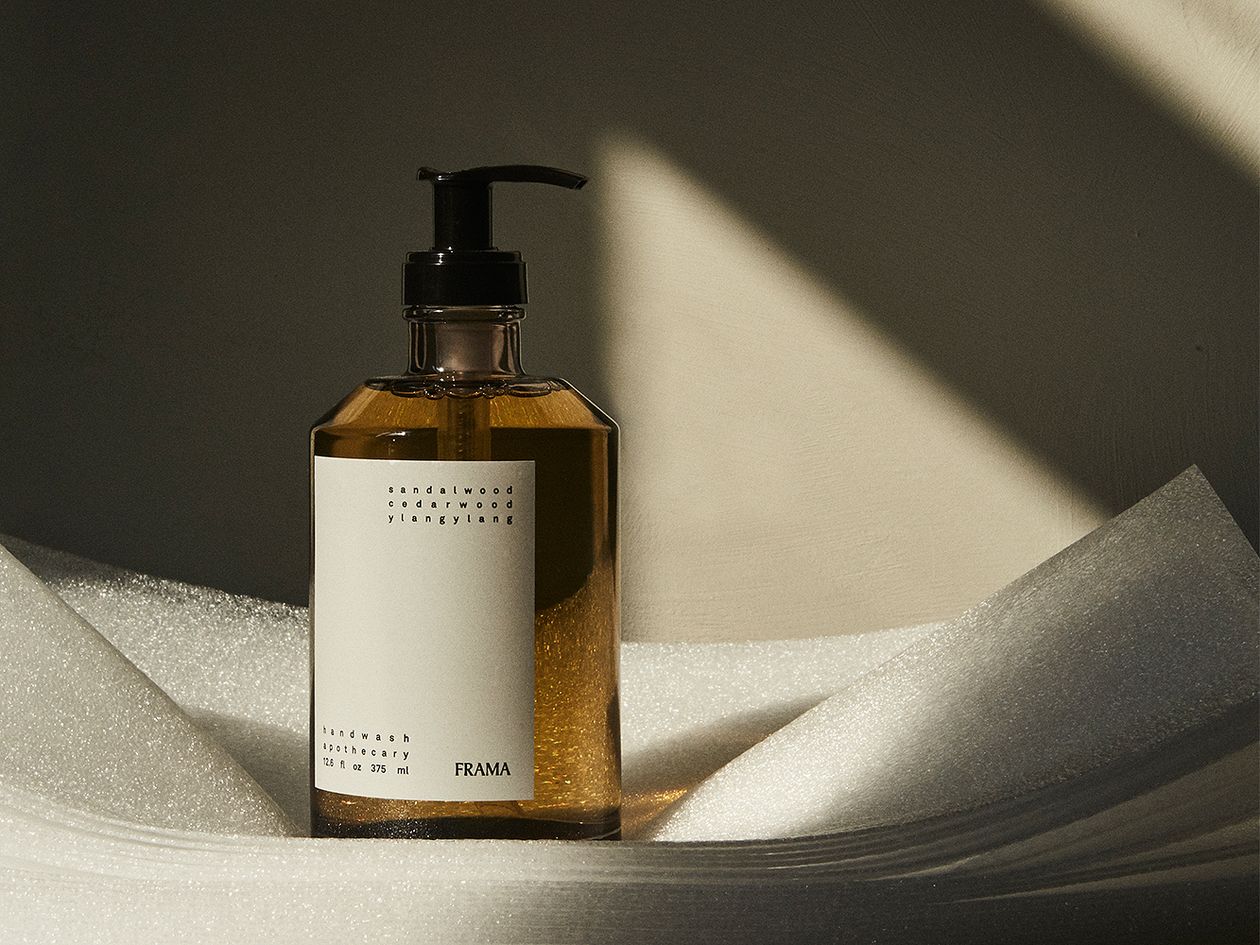 6. Hint of luxury to the bathroom
A hand soap in a beautiful packaging is a functional gift for every home – and it works as an eye-candy as well. Frama Apothecary hand soap cleans effectively but gently and serves as a luxurious detail in the bathroom. Besides, the minimalist glass bottle is reusable. Frama's natural cosmetics are a great choice for a mother who needs a little pampering.
• Frama's Apothecary hand soap >
• All soaps >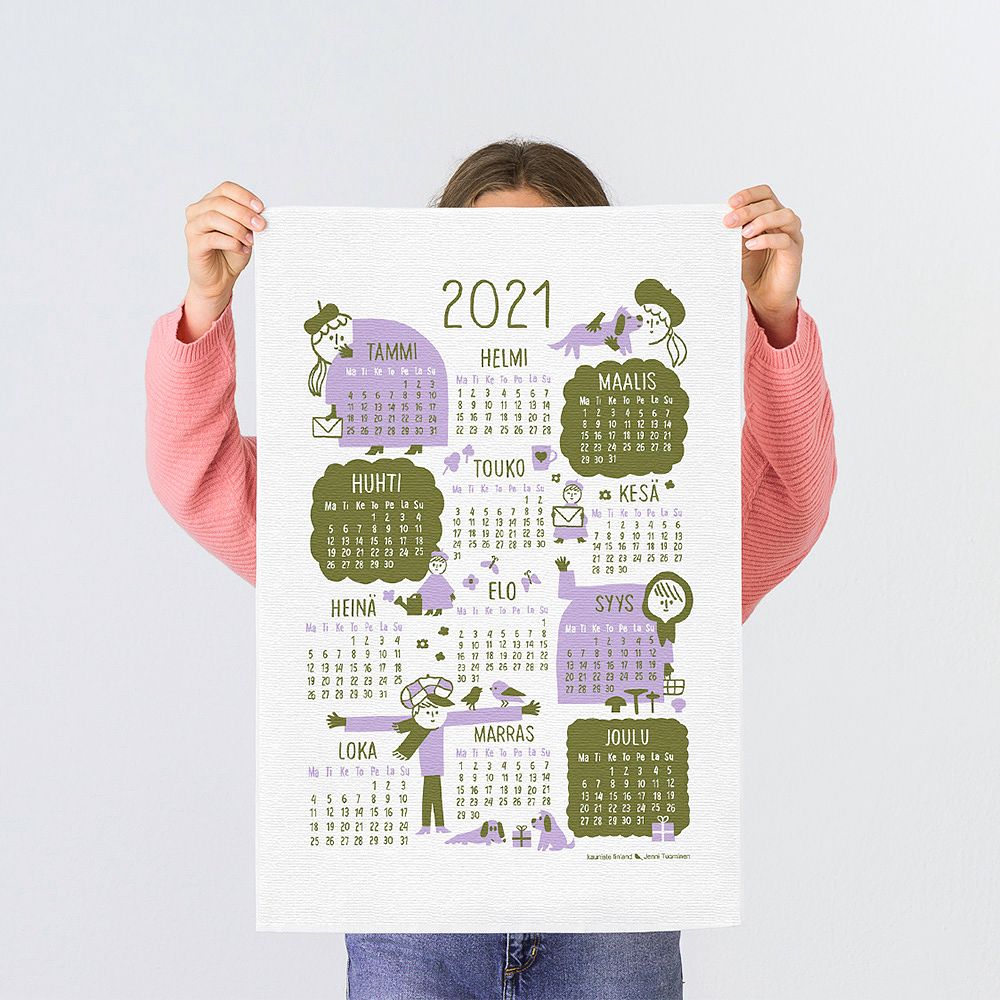 7. Celebrate friendships
The theme of the Kauniste Calendar 2021 tea towel is friendship – what would be a better gesture for a friend! The tea cloth, illustrated by Jenni Tuominen, can be slipped into an envelope with a holiday card and mailed as a gift. The Calendar towel is a blend of quality linen and cotton and serves as a pop-of-color in the kitchen.
• Kauniste Calendar 2021 tea towel >
• All tea towels >
8. Treasure for the design lover
Iittala's sculptural Kuru glass bowl attracts an interior fan. Due to its minimalistic design language and harmonious colors, the bowl is suitable for every home. The multi-purpose bowl is perfect for serving, storing small items, or as a decoration – the possibilities are endless. When giving a gift, the bowl can be filled with seasonal treats.
• Iittala's Kuru glass bowl >
• All platters and bowls >
See also:
• More holiday gift ideas at Finnish Design Shop >
• More gifts under 50 euros >
Text: Sarianna Määttänen Images: Manufacturers