"The simpler the form and more neutral the color, the better." Blogger Kasia Rutkowiak is a true minimalist, especially when it comes to gift shopping. Kasia shares with us seven minimalist gift ideas that suit every occasion, person, and taste.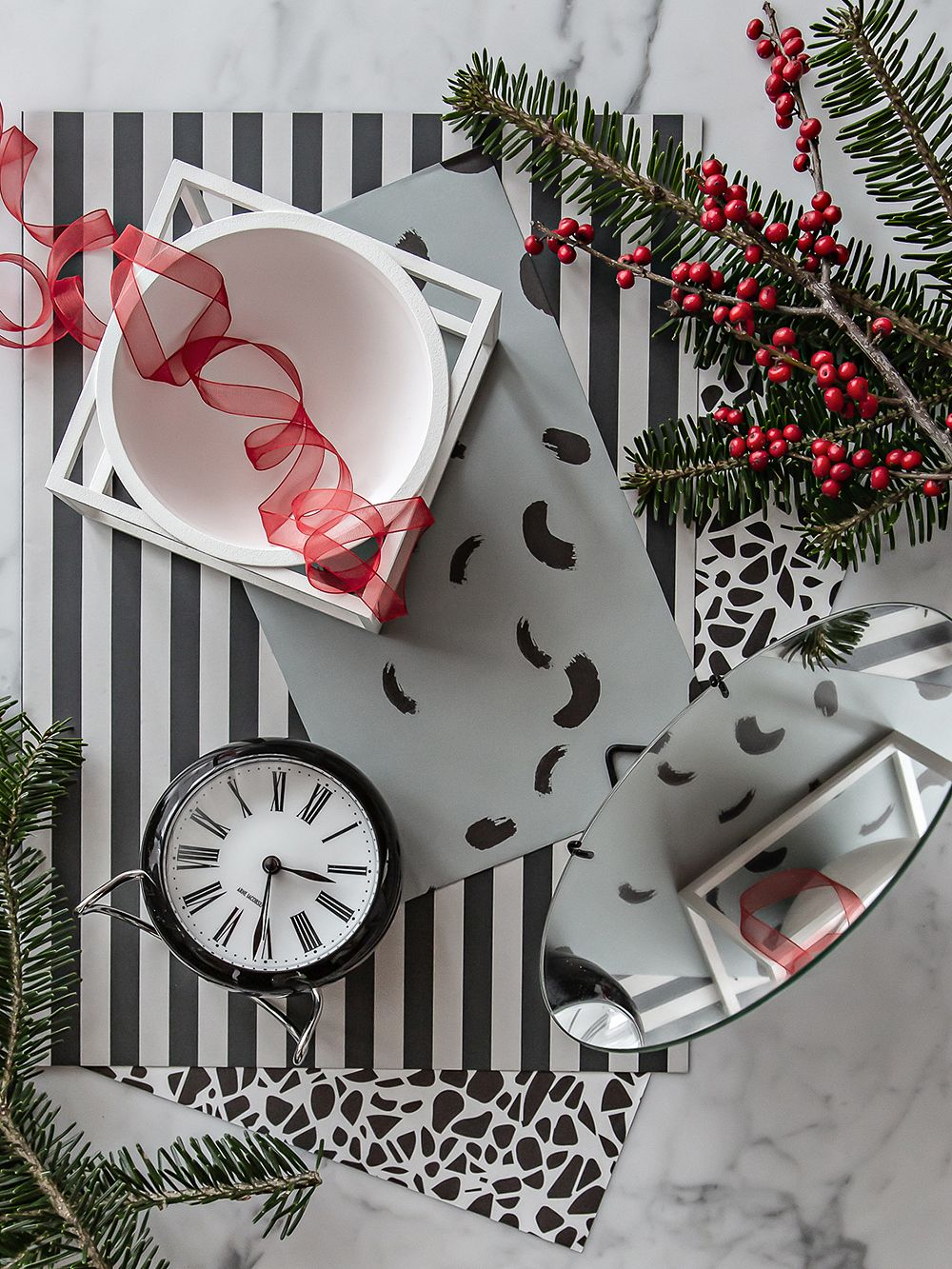 "I LIKE MAKING GIFTS more than I like receiving them, hence I am always happy when Christmas approaches and there is a possibility to fulfill my need of gifting the people I care for.
I often get asked what to give without risking that the gift won't match the recipient's style. If that is your worry, the best way to go is the minimal way. In my opinion, a minimalistic gift has several advantages, one of the main ones being the fact that it will always fit in. The simpler the form and more neutral the color, the better.
In my life, some of the best gifts I have received were those simple, timeless ones that never get out of style. Scandinavian brands offer a sea of possibilities for every occasion, person, or age. Here are some of my very personal picks of universal Nordic gifts that you can't go wrong with."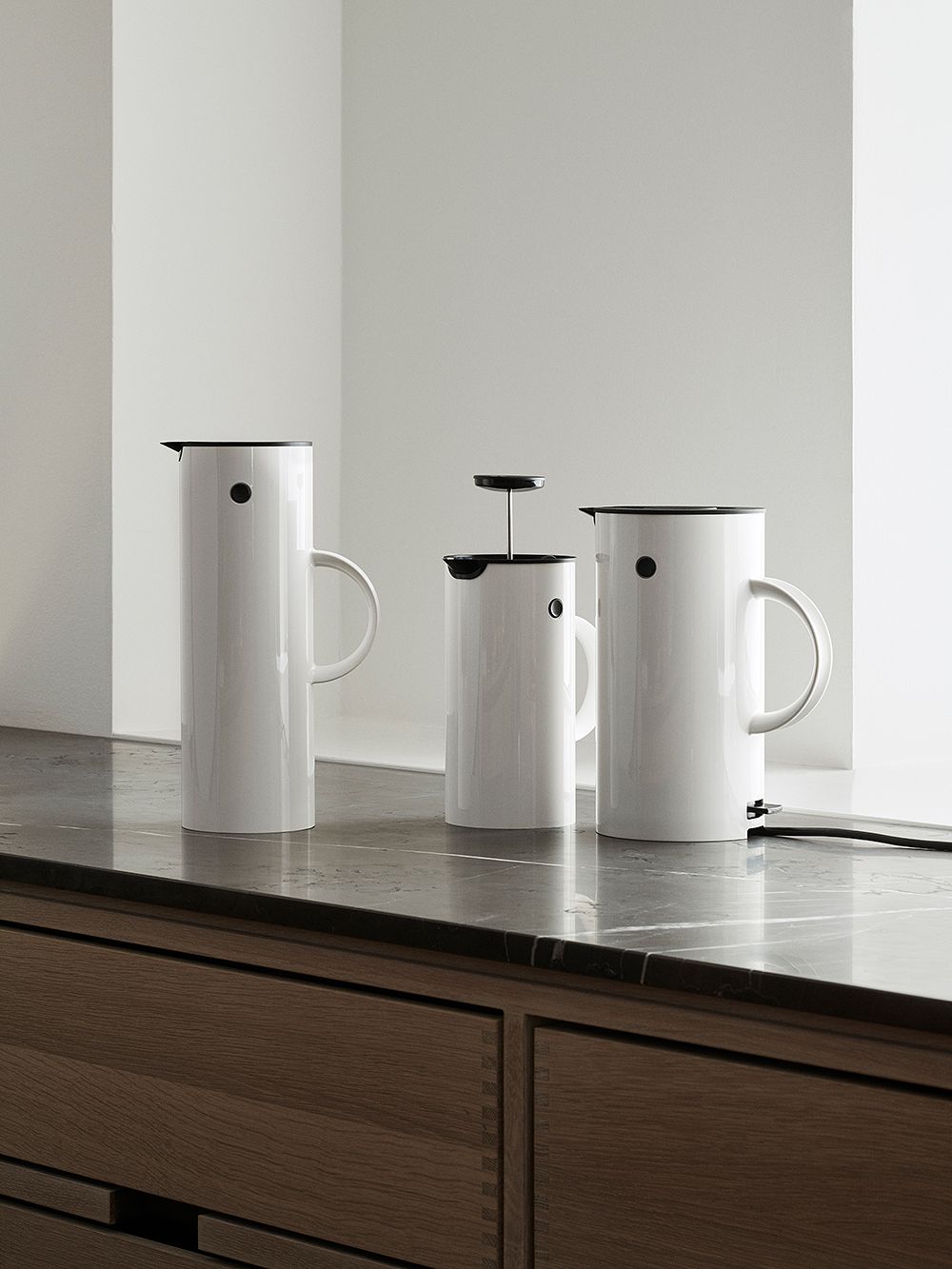 For the tea table
"Stelton's EM77 vacuum jug is a true classic, recognizable by design enthusiasts all around the globe. Its iconic shape is one of the kind. I have personally given it to people on very different occasions and I have only heard great feedback.
This time, however, wanting to go extra special, I would choose an electric kettle from the same range. Sleek, sharp, simple, very elegant, it would make a great addition to any kitchen. An extra great of its features is that being so pretty, it can be placed on the dining table, allowing to pour hot water over the tea, if needed."
• Stelton's EM77 electric kettle >
• All kettles >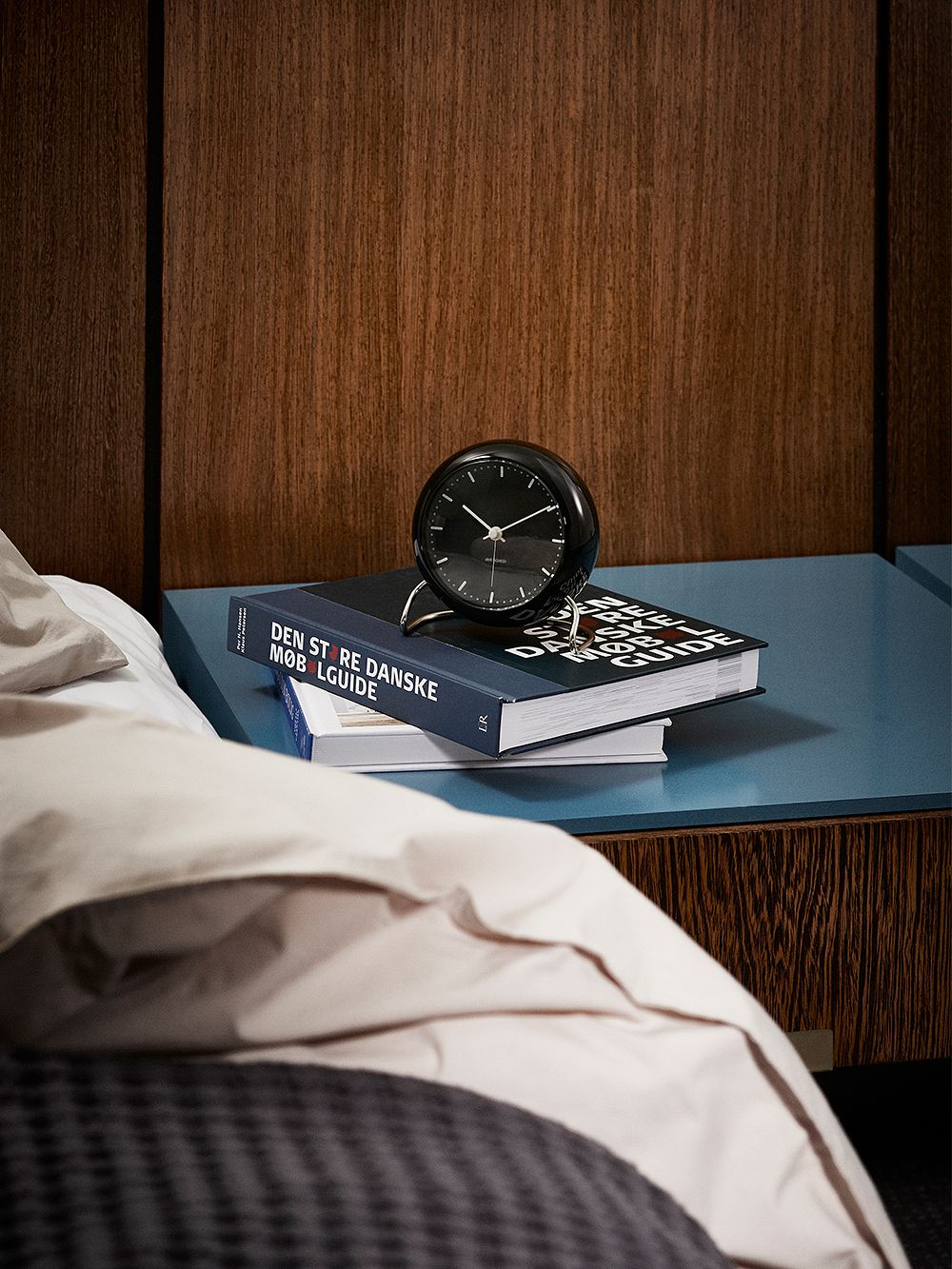 Classic alarm clock is never out of style
"An absolute great gift, if you ask me, is the 'old fashioned' alarm clock. More and more people see the advantages of allowing their smartphones to stay outside of the bedroom. This is when this timeless beauty comes in handy. The AJ City Hall table clock, which is an updated version of the elegant table clock Arne Jacobsen designed in 1939, comes with a snooze function and a light sensor. It also makes a great gift for men – my husband loves his clock!"
• Arne Jacobsen's AJ City Hall table clock >
• All table clocks >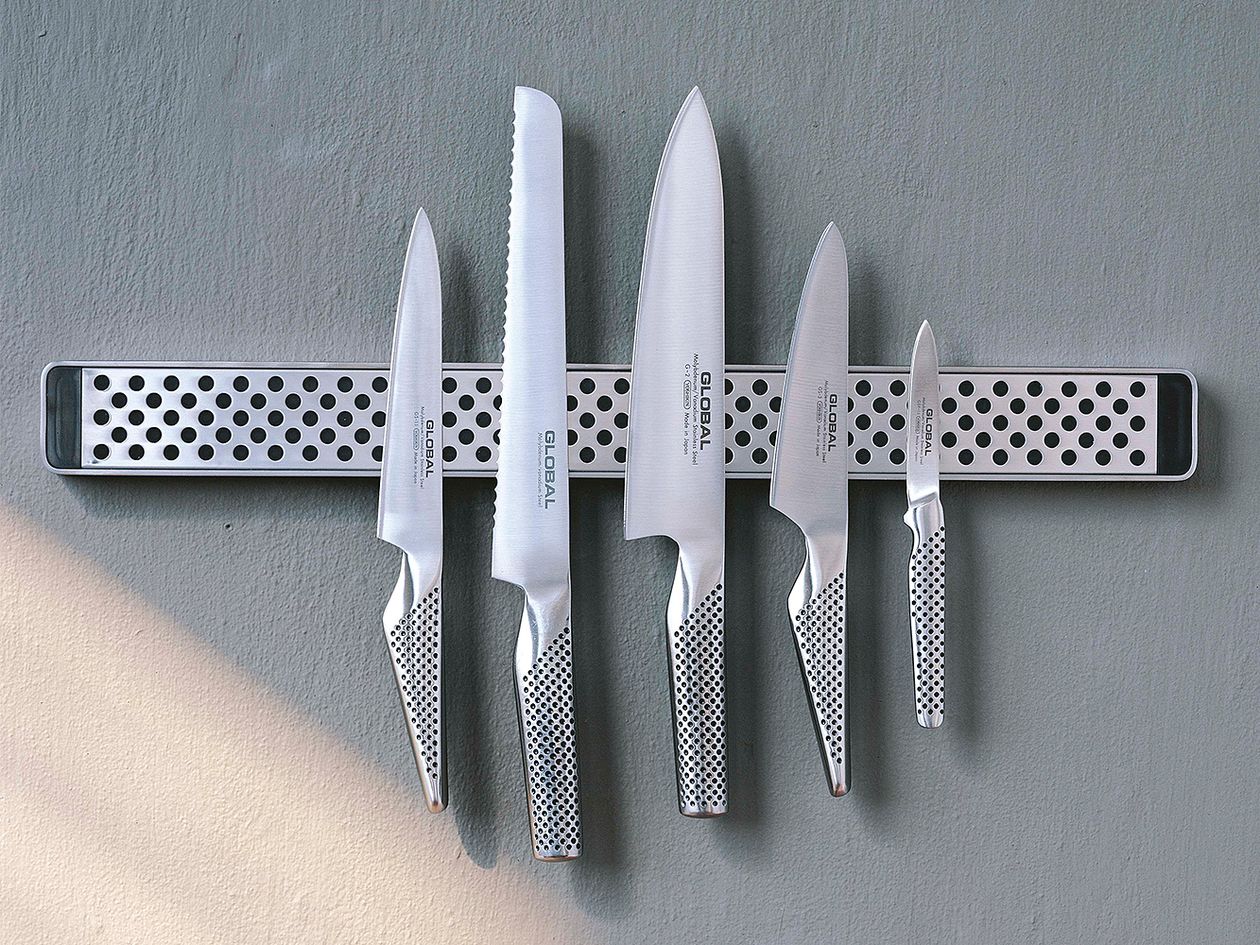 Home chef's must-have
"Speaking about great gifts for men, I have to mention the Global knives, and especially our favorite, the G-2 Chef's knife. These knives are so good! The blade is super sharp, the entire knife is made of steel and very ergonomic. All Global knives are handmade in Japan, following the age-old traditions of Japanese swordsmiths. For me, it started with a gift 7 years ago, and I now couldn't imagine our kitchen without them. I recommend these knives to every cooking enthusiast."
• Global's G-2 Chef's knife >
• All kitchen knives >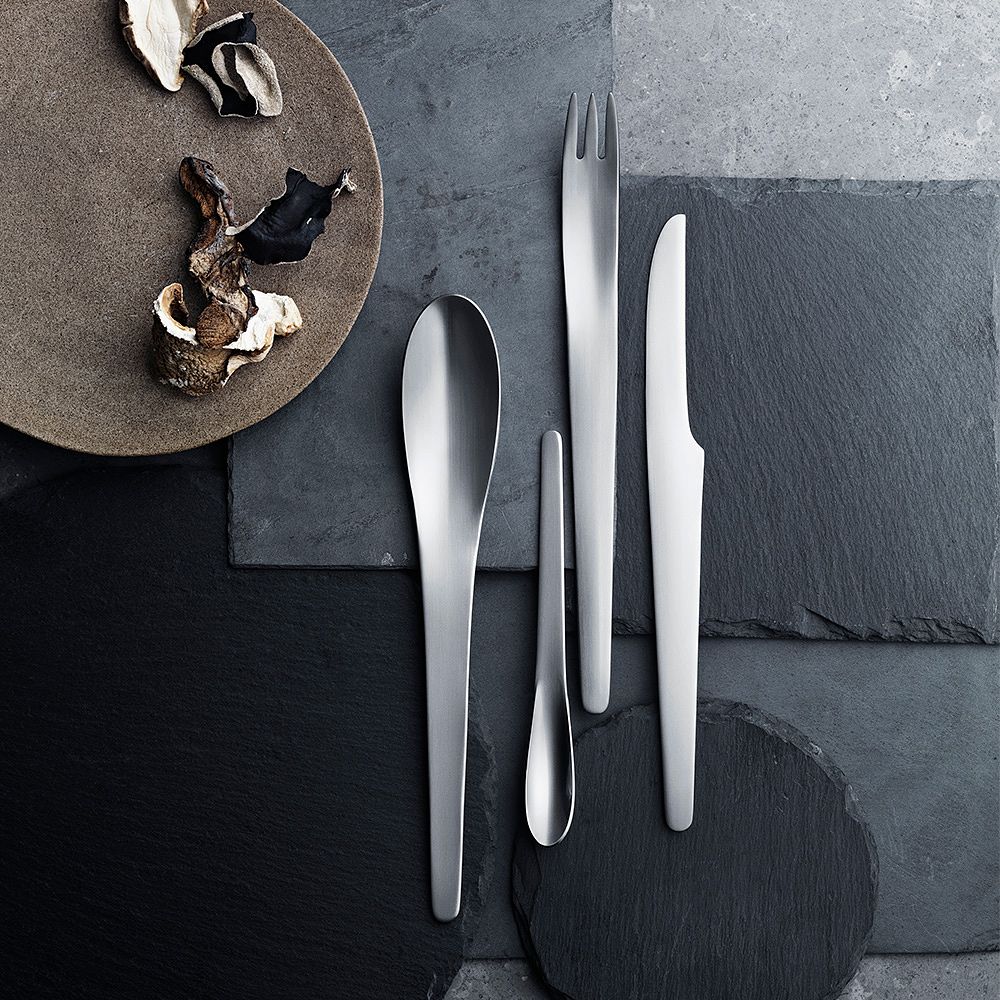 Elegance for the festive table
"After preparing a meal, it's time to enjoy it. The Arne Jacobsen cutlery set has been on my personal wishlist for over a decade. It's one of the 'either you love it or you don't' designs so I would say that you need to know the person you are gifting a bit more. However, if it is a true design enthusiast, you cannot go wrong with this cutlery set. It was originally designed in 1957 for the SAS Royal Hotel in Copenhagen, however, all of its pieces feel as contemporary today as they did when they first debuted. The cutlery is very comfortable to hold and nicely balanced. It makes each meal special, for sure!"
• Georg Jensen's Arne Jacobsen cutlery set >
• All cutlery >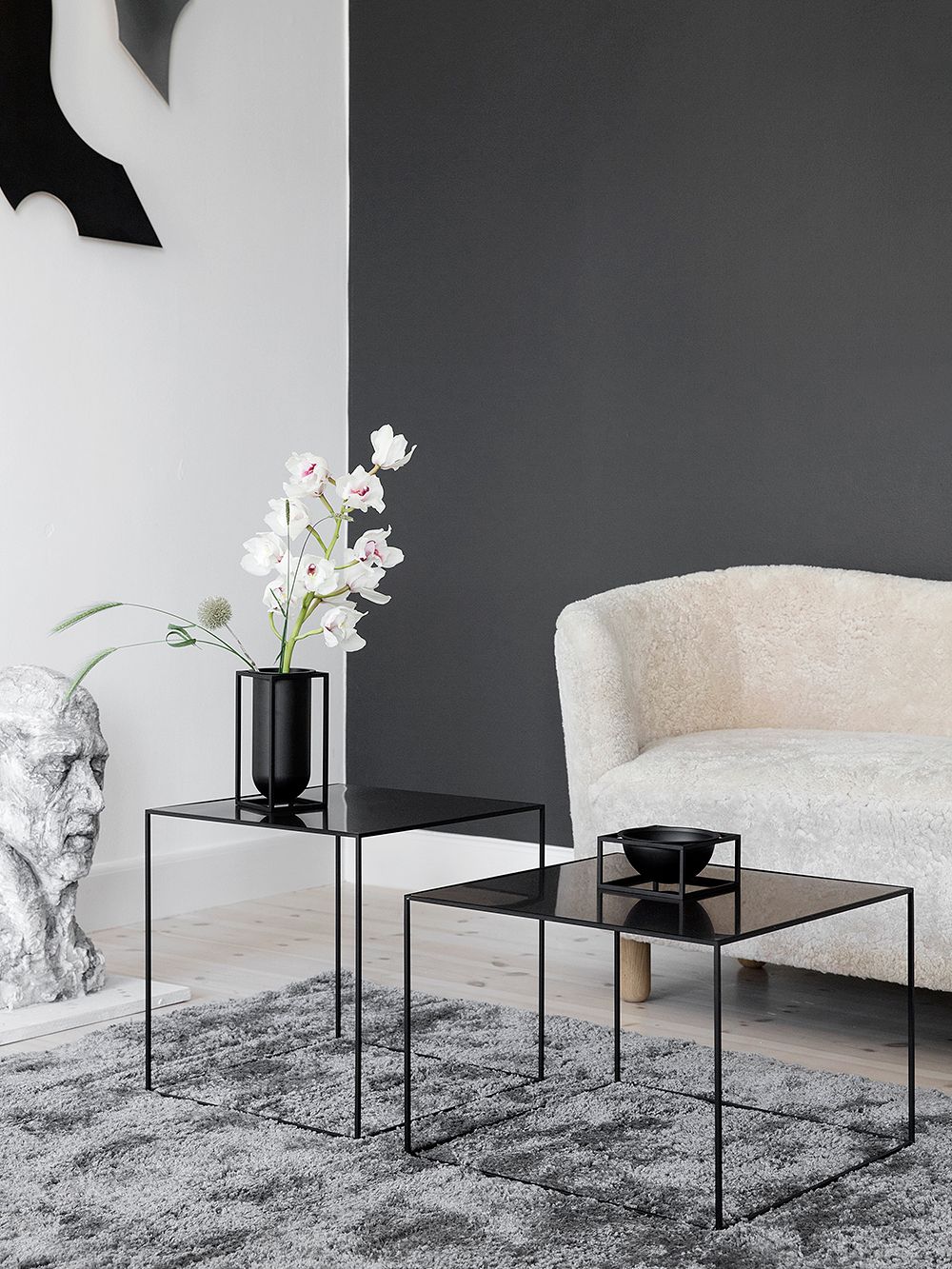 Cubistic forms
"My love for the Kubus range from By Lassen dates back to its very beginnings: a year after the launch of the Kubus bowl, I received it for Christmas. However, if you would like something a bit less popular from the Kubus range, I would definitely suggest the Centrepiece bowl. It can be used all around the house, for storing smaller items, as well as a little snack bowl, as it comes with a food-safe inlay. And if you wish, you can even use it for planting herbs in the kitchen! Another great thing about gifting a product from a wider range is that when the gifted person really enjoys the present, you can then add other products from the same line for future occasions."
• By Lassen's Kubus Centrepiece bowl >
• All platters and bowls >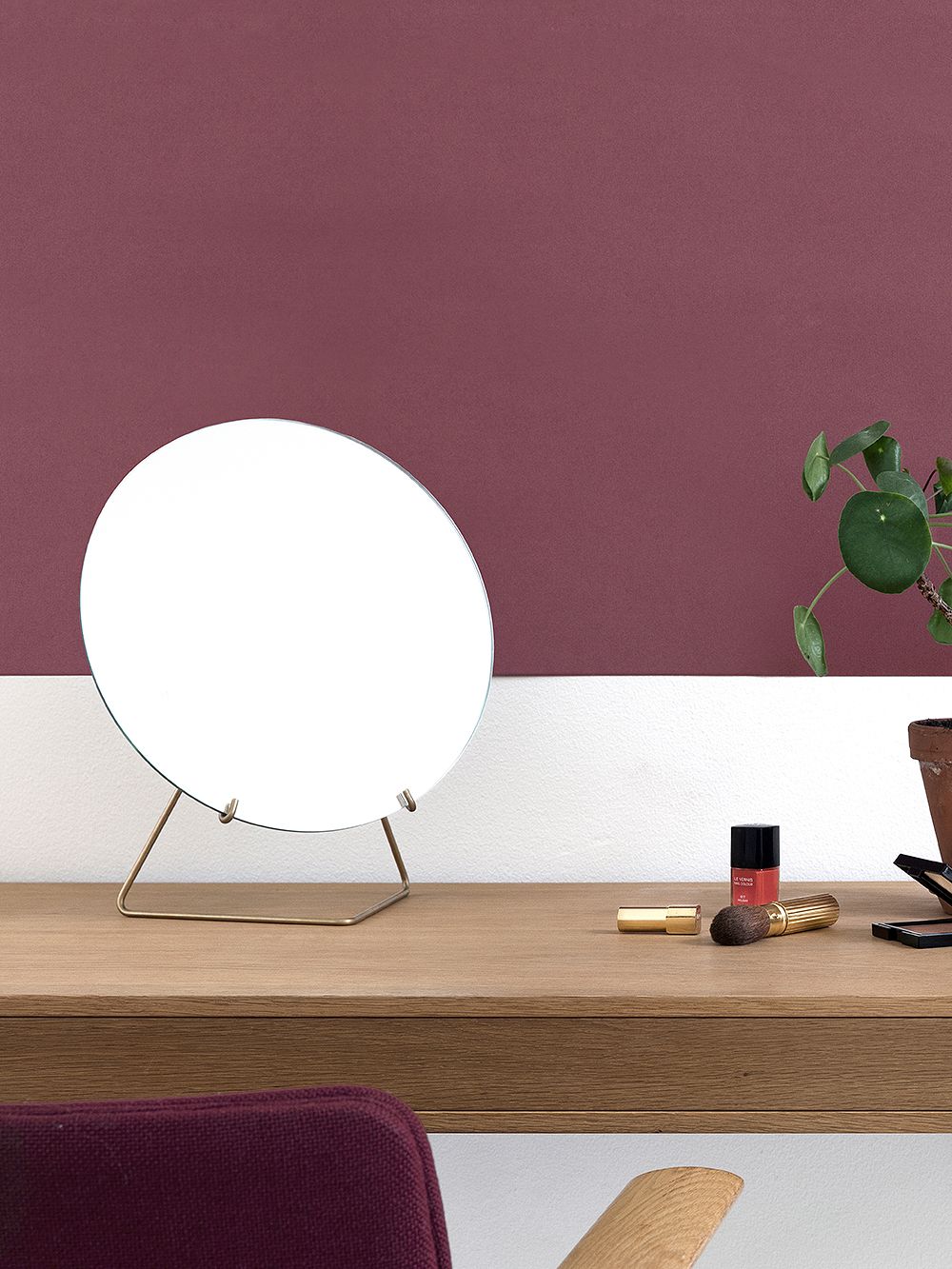 The perfect standing mirror
"This very simple, round Moebe standing mirror will make a great gift for women, regardless of their age. I have several table mirrors myself and to be honest, this little fellow is the one I reach for the most often. Just the right size and super easy to have around the house. Doesn't take up too much space and looks good wherever I place it. This mirror makes also a great gift due to its price point – perfect for anyone looking for a great gift that won't necessarily break the bank."
• Moebe's standing mirror >
• All table mirrors >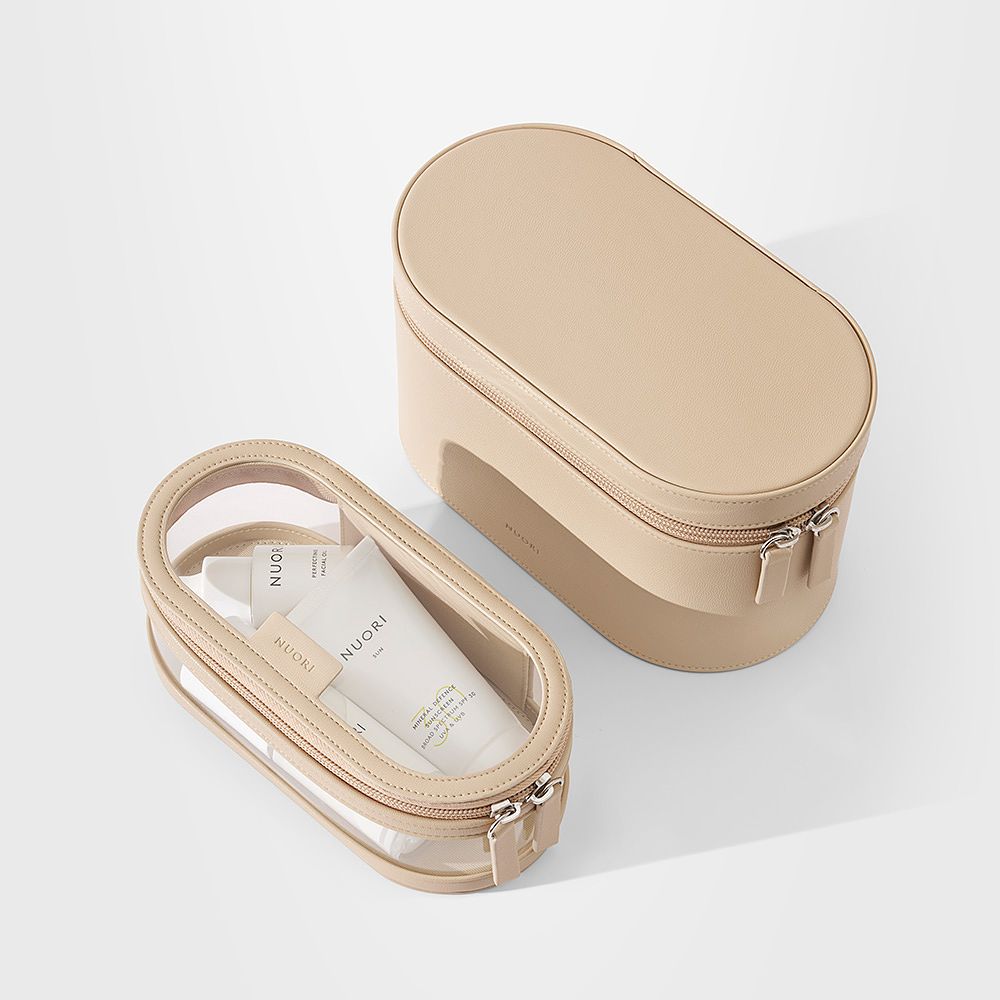 For getaways
"The Getaway travel case set is a new product from the Danish brand Nuori. I have not had a chance to try their vegan leather cosmetic cases yet, but knowing Nuori's skincare products, I can only expect the best quality. Coming in different colors, this two bag set would surely make a timeless, minimalist gift for both her and him. I have already put the Neutral set on my wishlist!"
• Nuori's Getaway travel case set >
• All toiletry and makeup bags >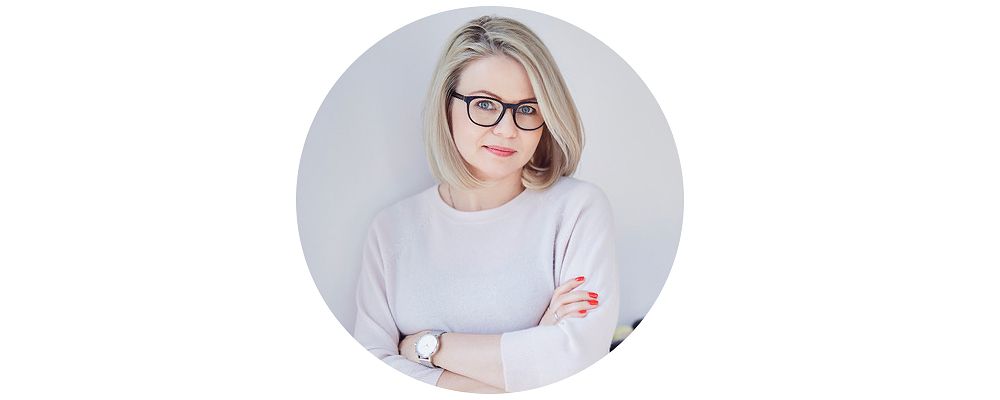 Kasia Rutkowiak is a Polish-born freelance interior stylist, photographer and writer of the Scandinavian interior and lifestyle blog My Full House, which has followers and readers from all around the world. She is a mother to three Danish-born children and has lived over twelve years on the island of Bornholm in Denmark. Currently, she resides in Warsaw, Poland.
See also:
• More gift ideas at Finnish Design Shop >
Text: Kasia Rutkowiak Images: Kasia Rutkowiak and manufacturers