Artificial light becomes more important as the darker evenings draw in. Flexible, effective and atmospheric lighting can be created by combining different types of lamps in clusters. Below, we present some of our favorite timeless and successful lighting solutions for homes.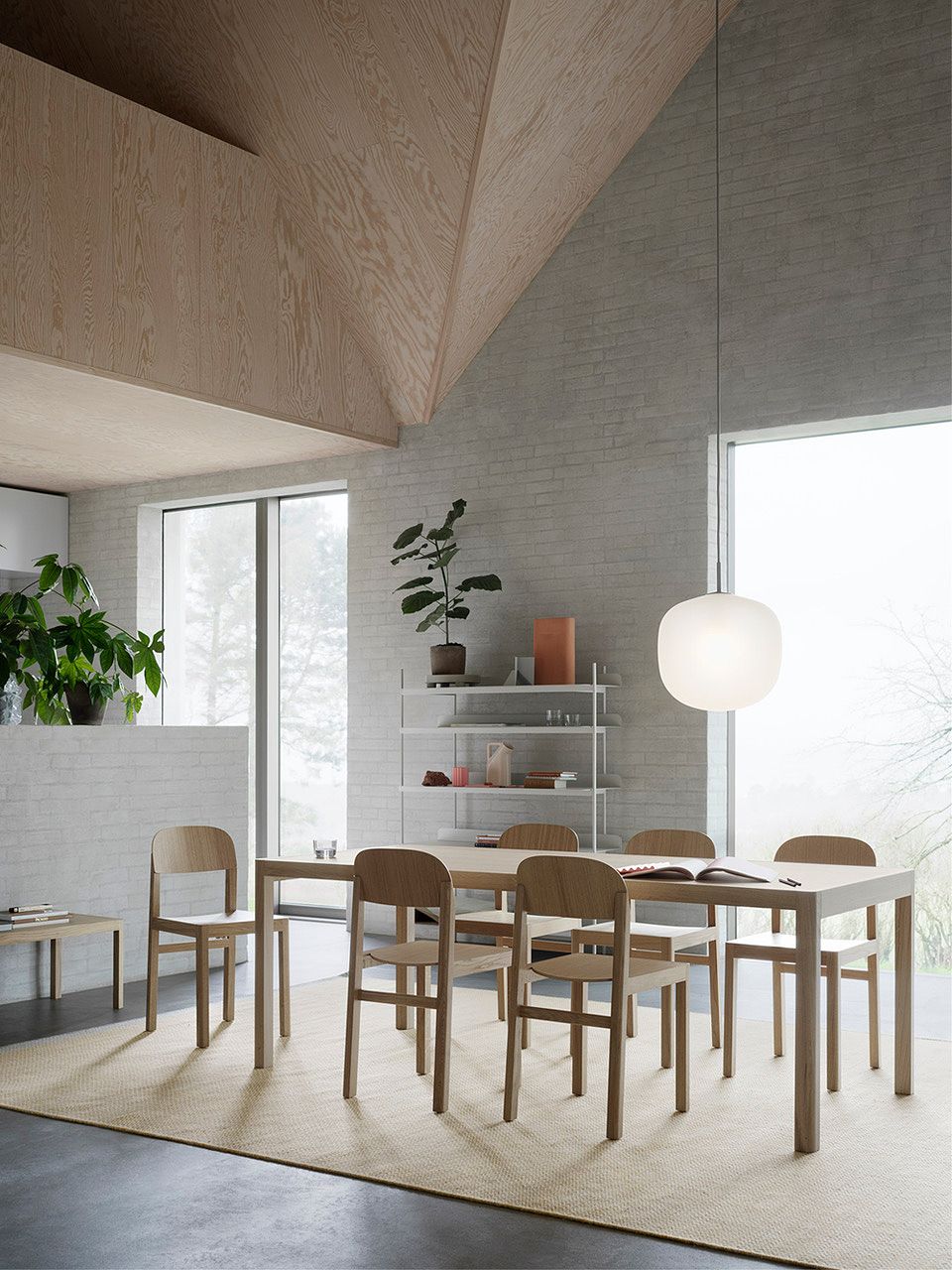 Powerful and adaptable
A lamp that casts an even light is ideal for general lighting at home. Highly luminous, spherical and fully enclosed glass LED lamps are excellent choices for spaces where strong but glare-free light is needed.
Made of mouth-blown glass, the modern and minimalist Rime pendant by Muuto is ideal for bedrooms, living rooms and hallways due to its brightness. Emitting an even light, the pendant is also a great choice in kitchens with no other general lighting. This versatile model finds its place in a variety of settings.
• Muuto Rime pendant >
• All lighting by Muuto >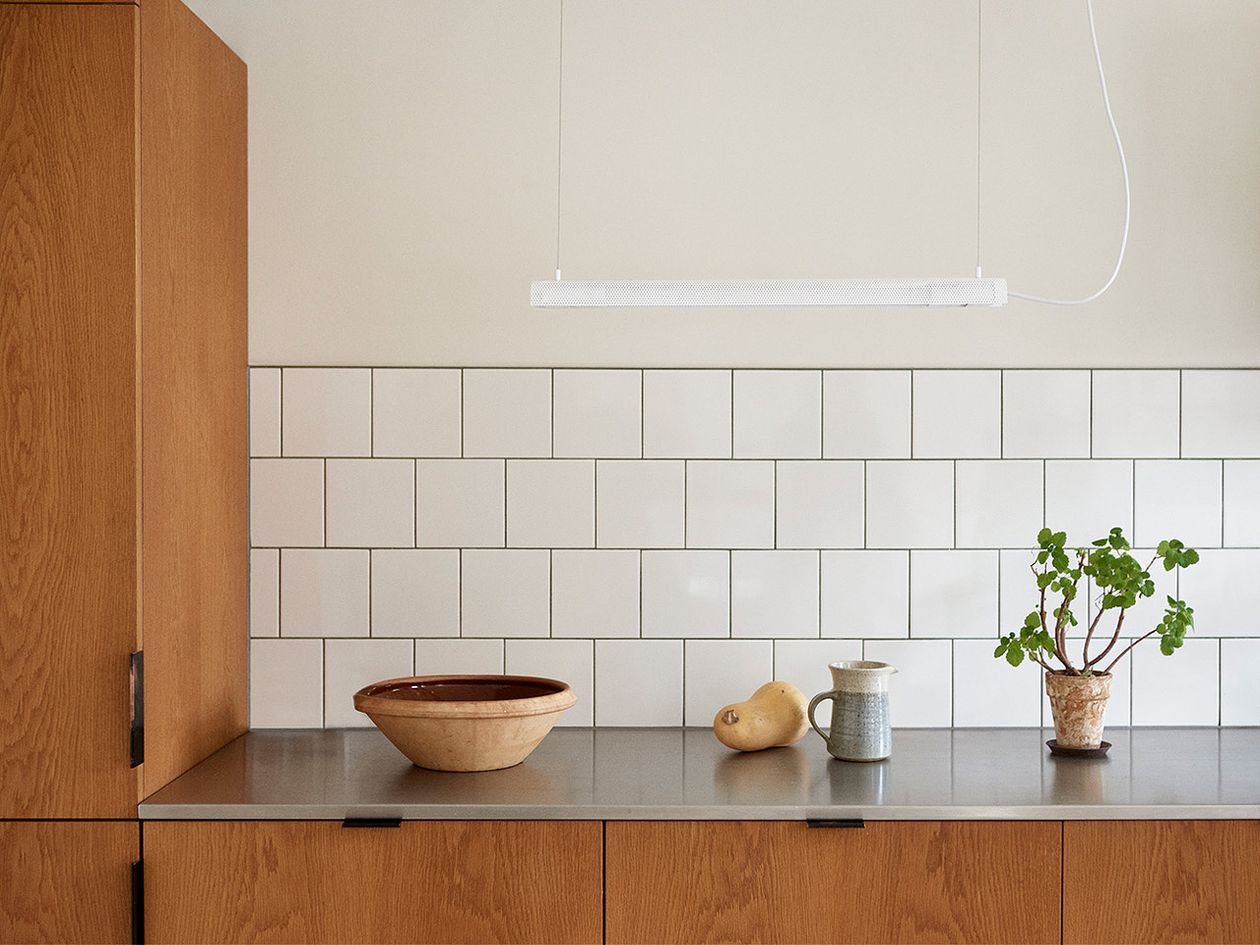 Above surfaces
For the illumination of work surfaces, we recommend a lamp that casts light downwards. Islands, in particular, are awkward in terms of lighting, since they need light that is strong but in harmony with other lamps in the kitchen.
Most of the light from the Radent lamps shines downwards, whereas some is indirectly filtered upwards.
The tubular Radent pendants by Nuad provide the perfect solution to this problem: most of the light from these perforated steel and aluminum lamps shines downwards, whereas some is indirectly filtered upwards. The subtle form of this lamp allows more impressive dining table lamps to take center-stage and complements any modern kitchen.
• Nuad Radent pendant >
• All lighting by Nuad >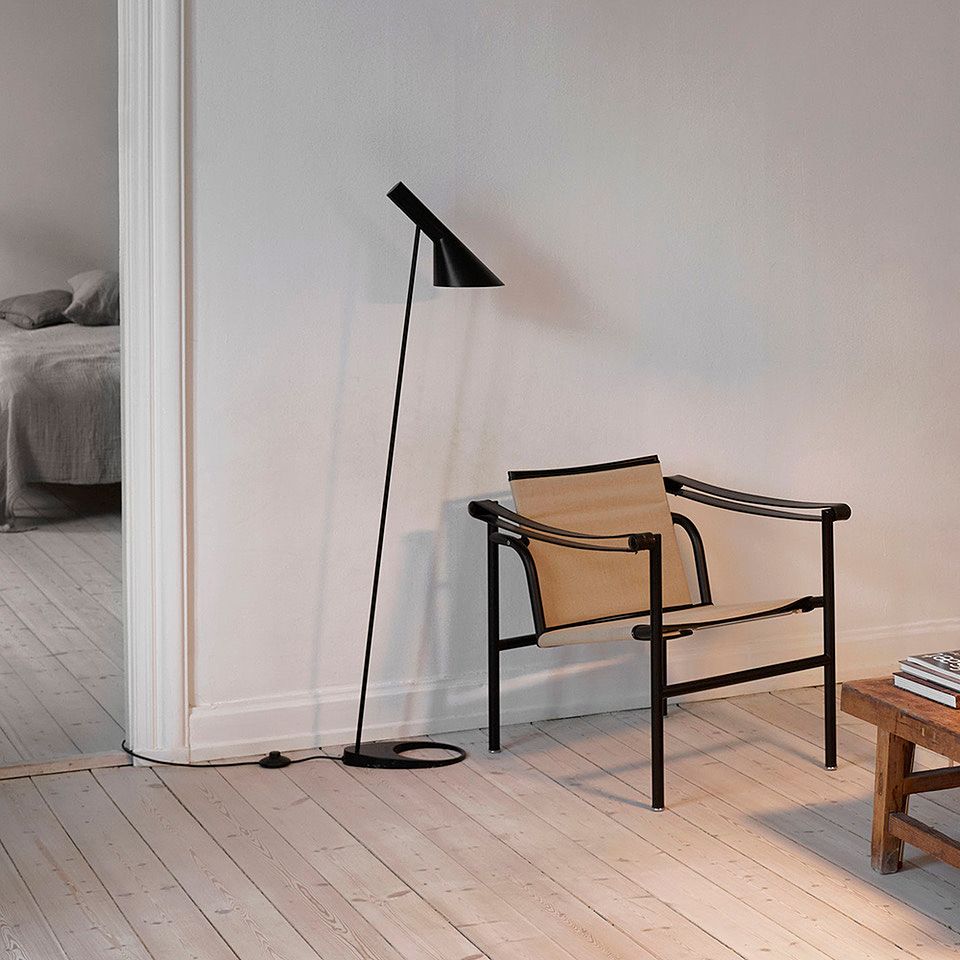 Practical spotlights
When discussing lamps, you cannot ignore Louis Poulsen – the brand's range includes one iconic classic after another. The AJ lamps, which were designed by Arne Jacobsen in the 1950s and are among the brand's most popular and well-known products, can be found in many homes around the world.
Their adjustable direct light makes them ideal as reading lamps in living rooms and bedrooms. This wide range of lamps includes options for floors, tabletops and walls, in several beautiful tones.
• Louis Poulsen AJ floor lamp >
• All lighting by Louis Poulsen >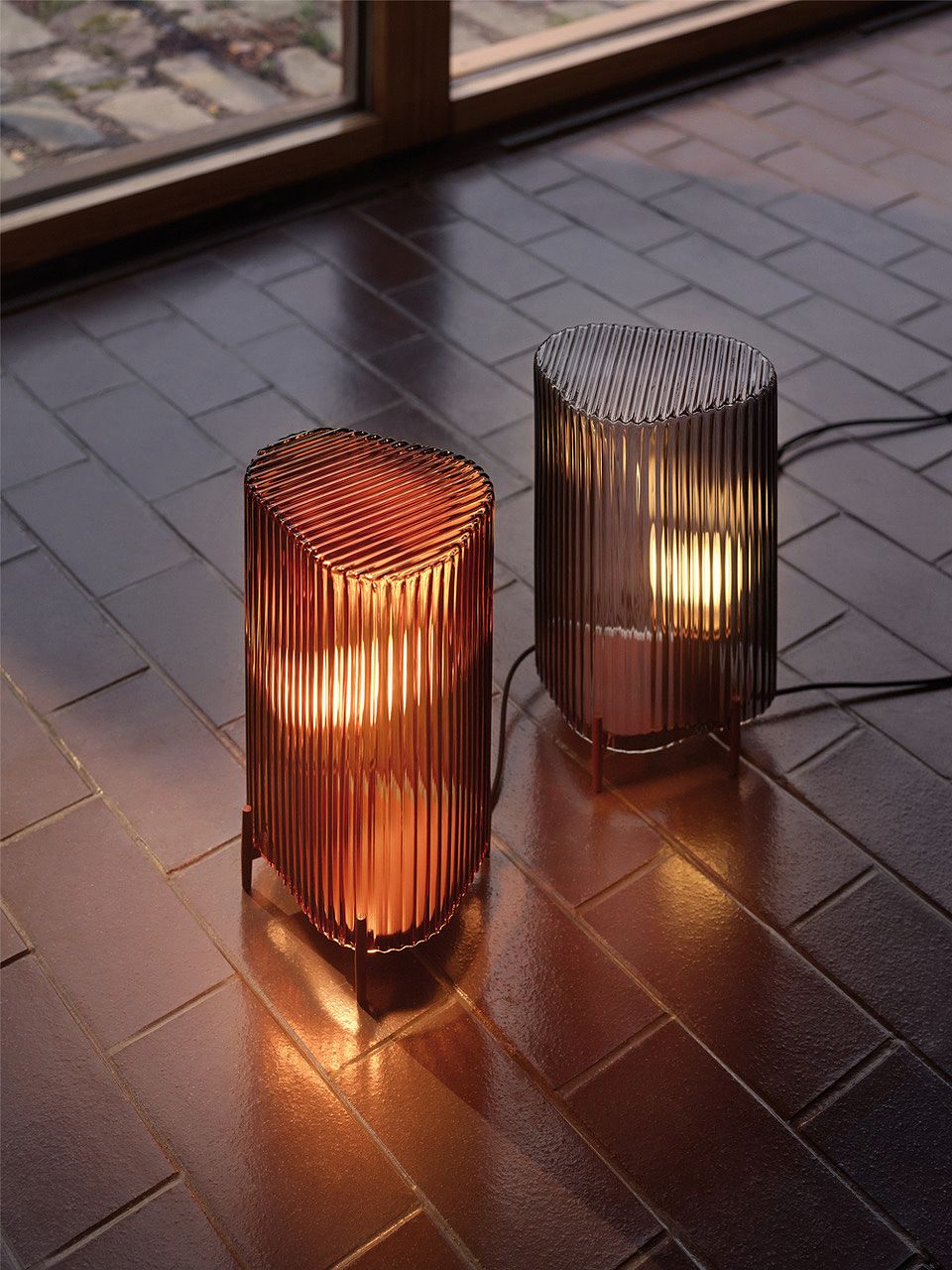 Soft atmosphere
Homes also need ambient light. Single lamps add atmosphere by counterbalancing general lighting and spotlights and create a cozy and inviting domestic setting. The Putki table lamps by Iittala are made of mouth-blown glass combined with a slender steel frame.
Light is softly cast into the surroundings through the undulating surface of the shade, which adds a copper brown or grey tone. A color-free version is also available. Matti Klenell originally designed the lamps for the Nationalmuseum in Sweden in 2018.
• Iittala Putki table lamp >
• All lighting by Iittala >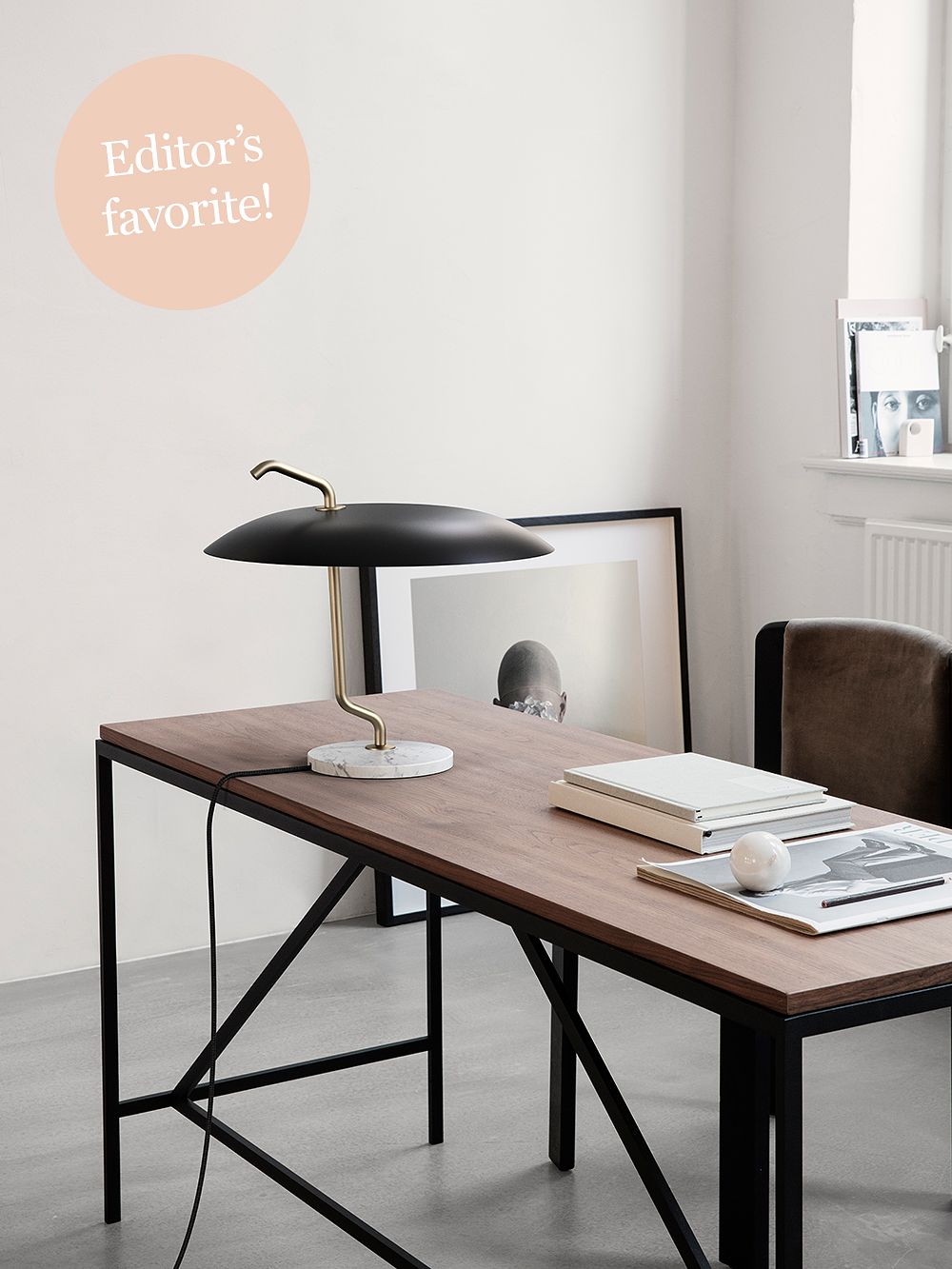 In every nook and cranny
Versatility is a hallmark of successful lighting design. The Model 537 table lamp by Astep is a good example of this: with its downward directed light, this lamp is excellent for both atmospheric lighting and reading.
Created by Gino Sarfatti, the Model 537 table lamp dates back to 1950 but looks as modern as ever.
The lamp is easy to move or reposition due to the part of the stem protruding above the shade. Created by master designer Gino Sarfatti, the table lamp dates back to 1950 but looks as modern as ever. Marble and brass details provide this minimalist lamp with a distinguished and timeless feel.
• Astep Model 537 table lamp >
• All lighting by Astep >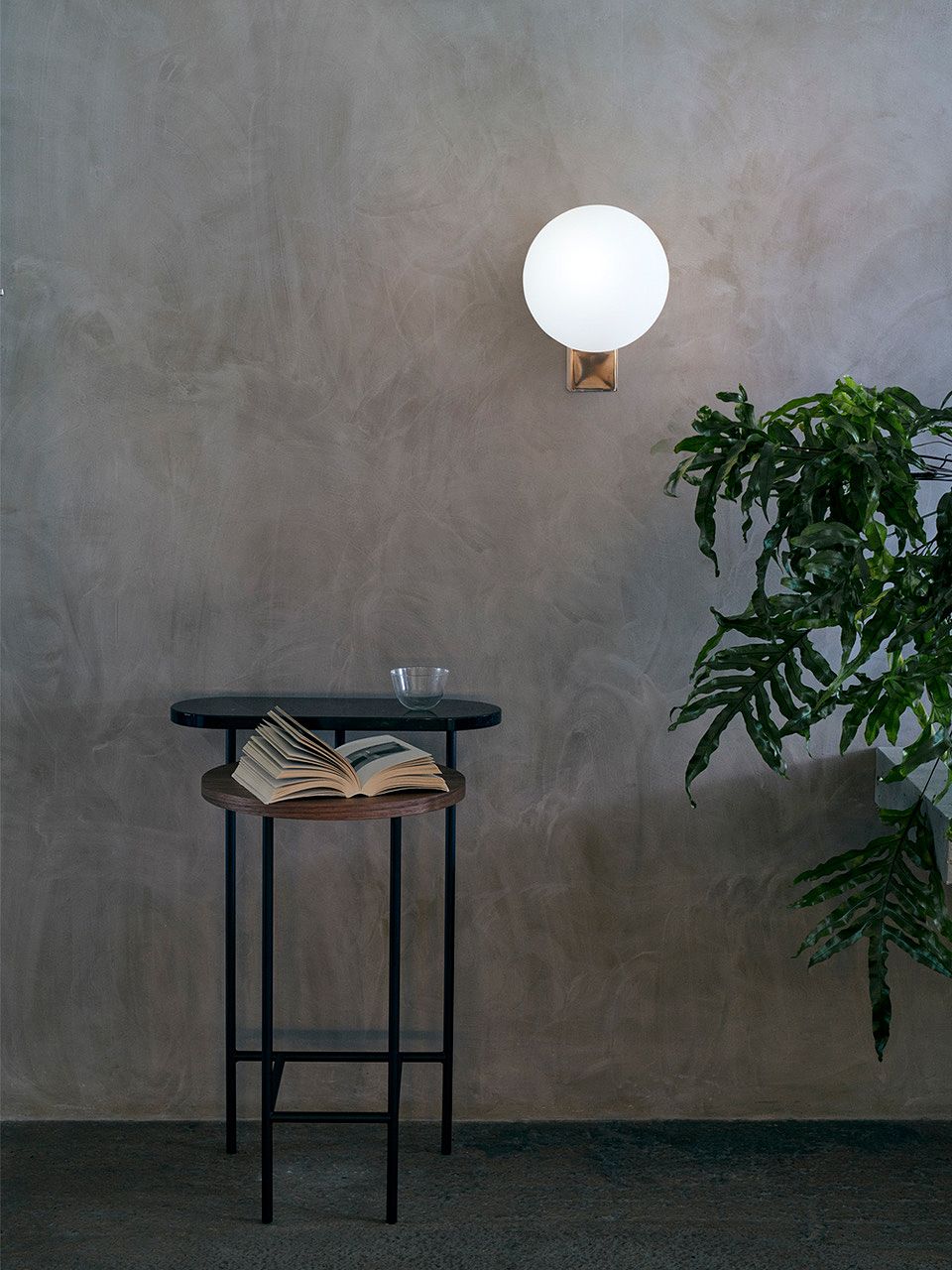 Don't forget the walls
Wall lamps are mainly used in kitchens and bathrooms, but also add a new dimension to lighting in other rooms at home. For example, a wall lamp is a good choice if the shape or height of a ceiling prevents the use of ceiling lamps.
Sculptural wall lamps also make stunning interior design elements in living rooms and hallways. The Journey lamps by &Tradition combining round and angular shapes are perfect as eye-catching decor in such locations. The shade, which is mounted directly onto a wall, is made of glass and the base is painted metal.
• &Tradition Journey wall lamp >
• All lighting by &Tradition >
See also:
• All lighting at Finnish Design Shop >
Text: Maija Rasila Photos: Manufacturers