A lover of Scandinavian design and clean interiors, Hege Morris chose her six favorite items from Finnish Design Shop. The choices reflect her belief that good design always stands the test of time.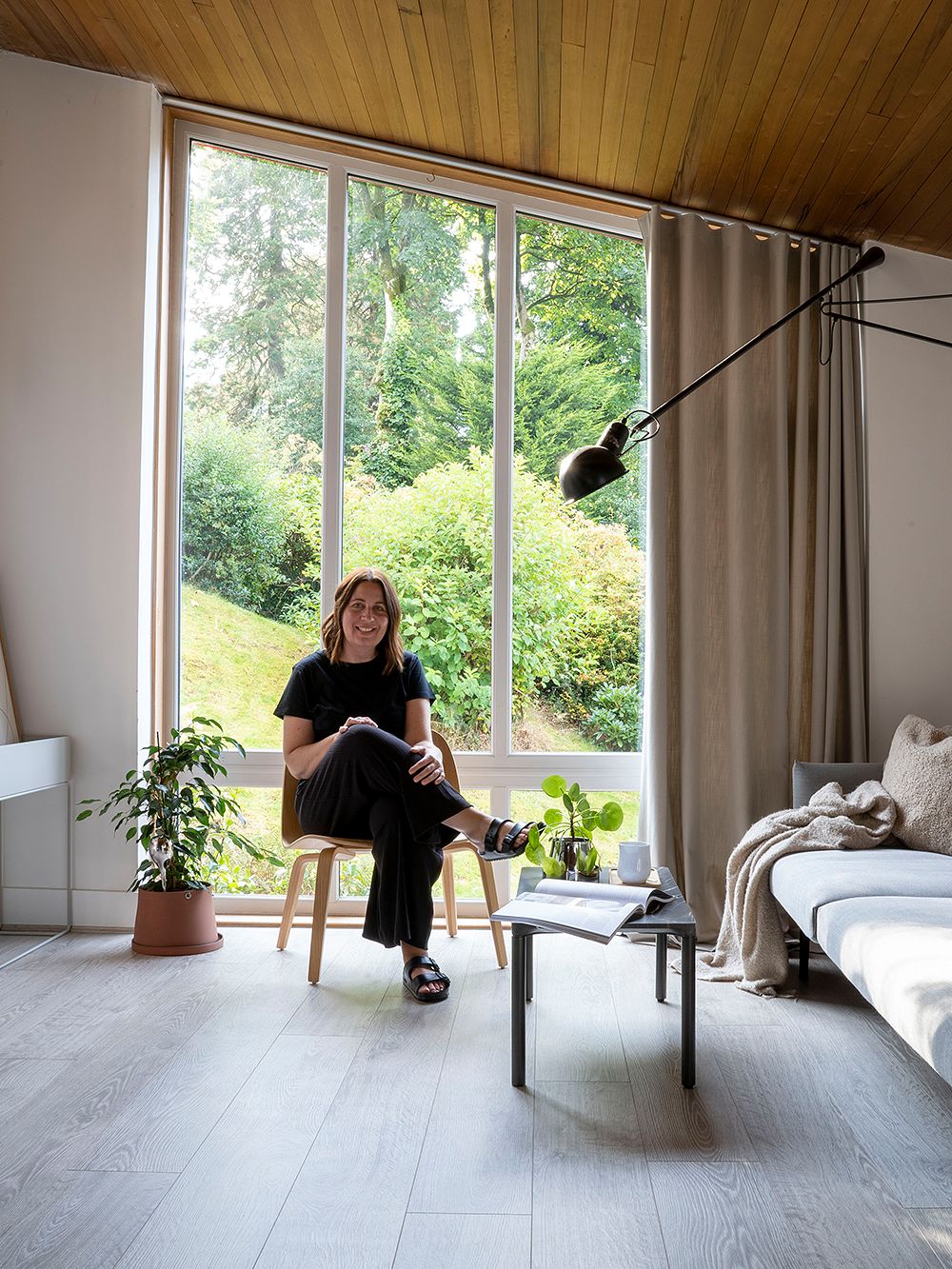 WITH A KEEN EYE FOR composition and spacial design, Norwegian-born Hege Morris works as a multi-disciplinary creative, producing visual stories for brands and passionately blogging about design. Since relocating from France to Glasgow, she lives with her family in a beautifully renovated mid-century home.
Hello Hege, thank you for taking the time to chat with us! Could you please introduce yourself and tell us about the path that led you to where you are today?
"I grew up in Norway, but have lived in the UK for over 10 years, and before that in France for 9 years. I started my blog, Hege in France, whilst we were living there. Originally it was about DIY and up-cycling furniture, but I soon found my passion for minimal Nordic design and so the blog changed focus. I work with Nordic design brands on styling and photography, but also manage Pinterest accounts for brands."
Do you have a dream creative project or collaboration?
"My dream project would be to work with a hotel. To be able to create rooms and choose everything from furniture and decorations to textiles. That would be a project I would love to work on one day."
What does good design mean to you? What makes a design classic?
"In my opinion, good design has to be timeless. Durability and sustainability are also two very important aspects of good design. To me, design classics are something very recognizable.
I think the Wishbone chair from Denmark is a good example. Designed by Hans Wegner in 1949 for Carl Hansen & Son, it's just as relevant and modern today. The shape is distinctive, and the craftsmanship and hours of work that go into making each chair are very impressive. The hand-woven seat takes hours to complete, and it actually takes about 120 meters of paper cord. You have to be a very skilled craftsman to achieve the finish."
Hege Morris' six favorite design picks: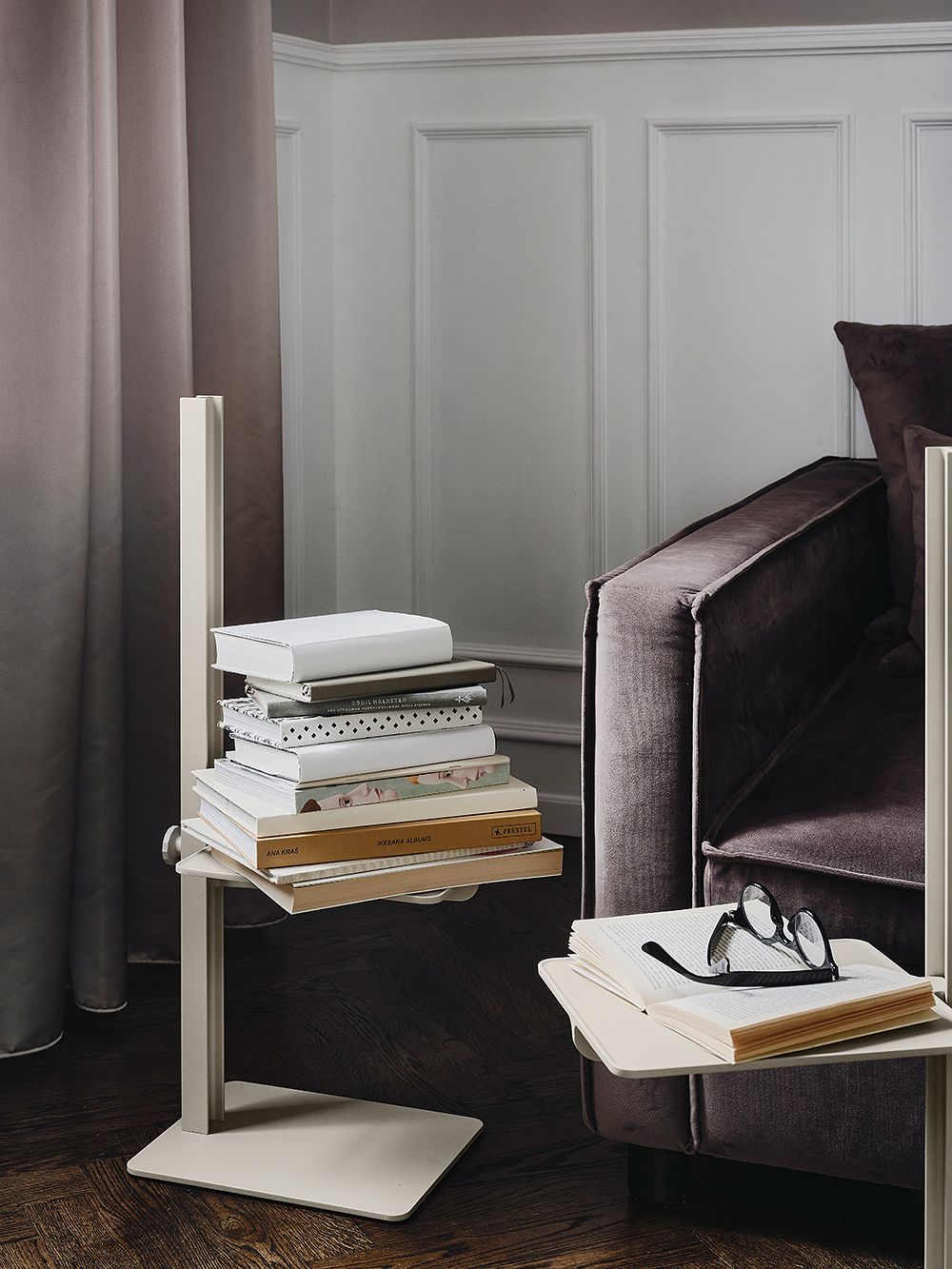 1. The perfect adjustable side table
"Designed by TAF Studio for String Furniture, the new Museum side table is so flexible! It can be used at different heights and I love the minimal design, I can see this being used in many settings. I would use it in my living room, as a book stand, or maybe even a plant stand."
• String: Museum side table >
• All side tables >
2. Created to last
"I love Fredericia's entire new Complements collection, but if I was to choose one item, it would have to be the Fellow lamp by Space Copenhagen. This is a collection truly created to last, and I think the Fellow lamp is very distinctive. I normally travel to 3 Days of Design in Copenhagen, but as this year has been very different, I wasn't able to go. I can't wait to actually see this collection in person!"
• Fredericia's Fellow lamp >
• All table lamps >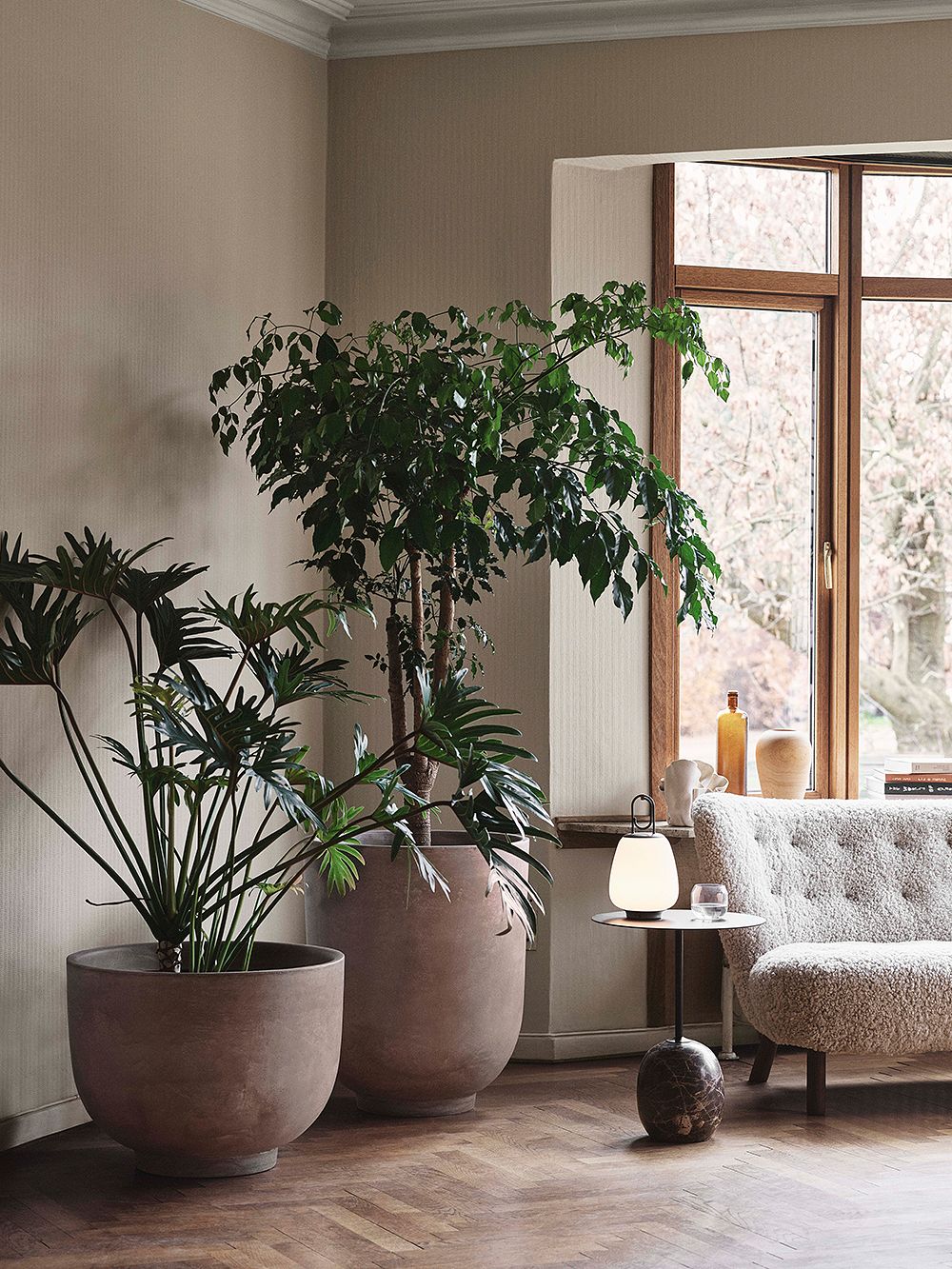 3. Planters in a refined style
"It can be quite difficult to find large planters that are also minimal and aesthetically pleasing. I think these sculptural Collect planters, designed by Space Copenhagen for &Tradition, are perfect. The shapes and the earthy colors would fit in anywhere and I would love one in my living room."
• &Tradition's Collect SC44 planter >
• All planters >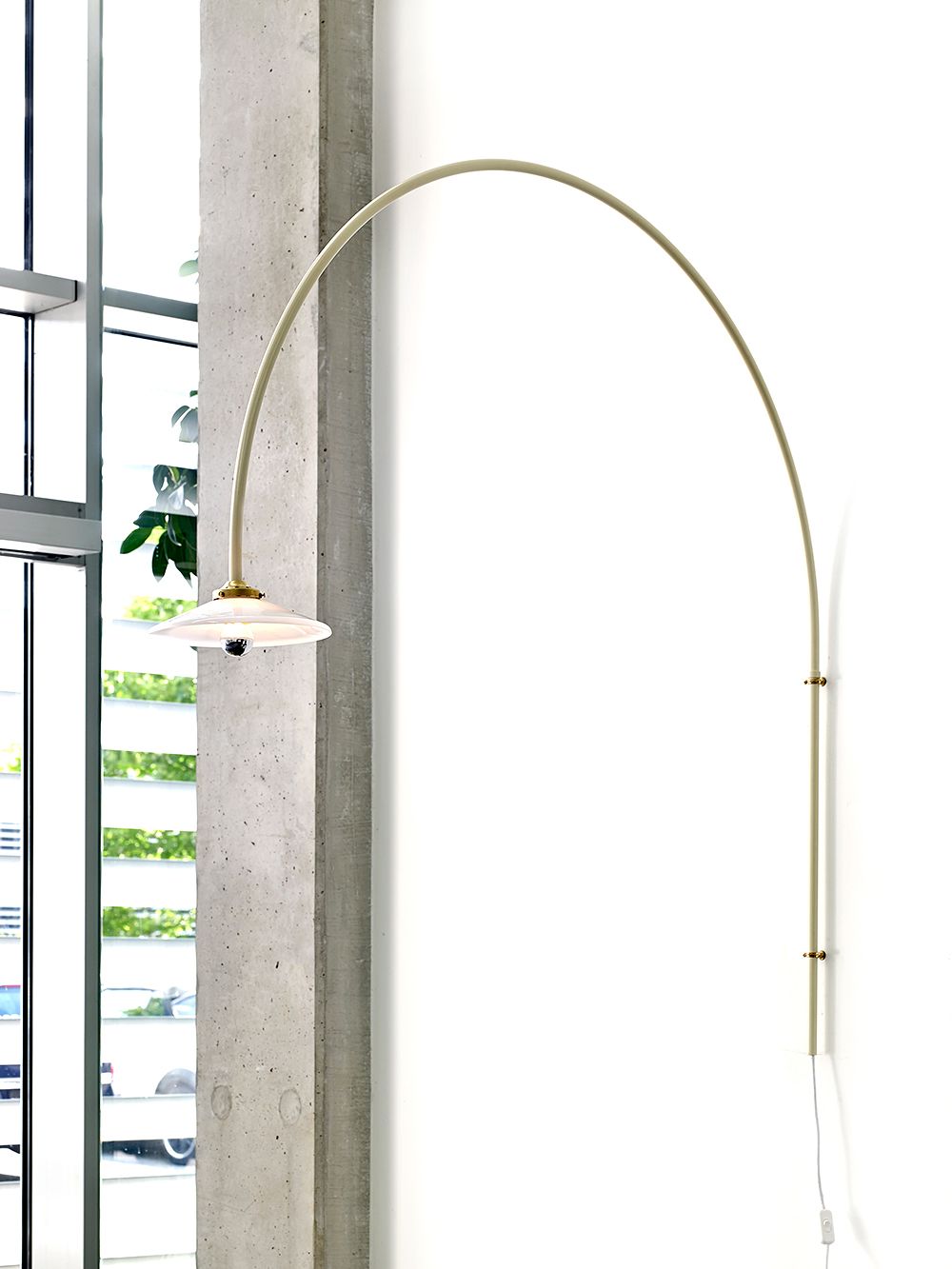 4. A hanging wall lamp
"A firm favorite ever since visiting Antwerp and Valerie Objects back in 2016 on a bloggers tour. The Hanging Lamp was designed by Muller van Severen. It would be hard to choose which design, as they're all equally as gorgeous!"
• Valerie Objects' Hanging Lamp n2 >
• All wall lamps >
5. 1930s elegance
"I have Georg Jensen's Bernadotte thermo jug at home, and we use it a lot. It's perfect for lazy weekends, as the coffee stays hot for a long time. Designed already back in 1938, this is another perfect example of good design that stands the test of time."
• Georg Jensen's Bernadotte thermo jug >
• All thermos jugs >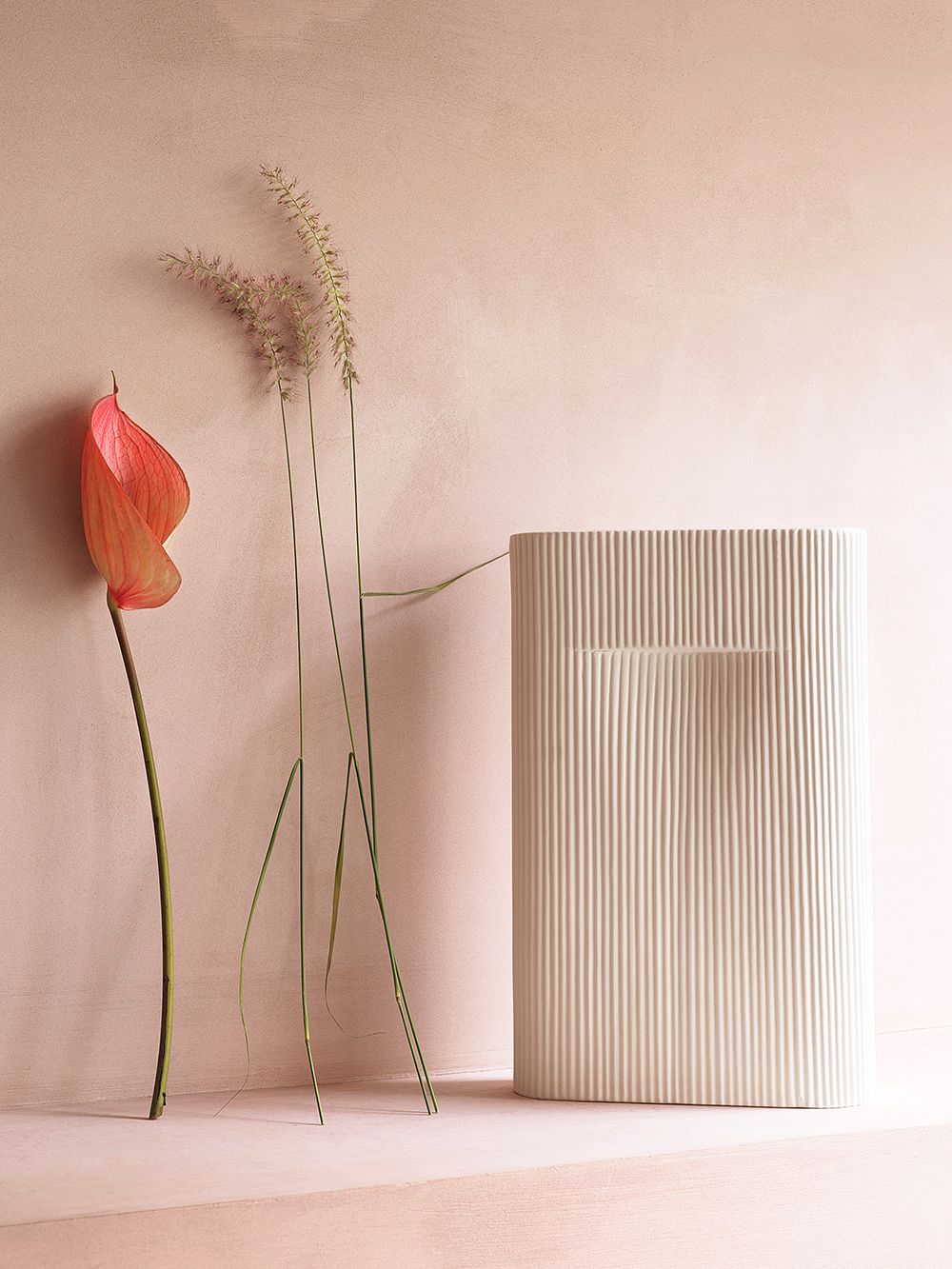 6. Tactile feeling
"I'm drawn to the vertical lines. Muuto's Ridge vase, designed by Wesley Walters and Salla Luhtasela, not only adds texture to your interiors but also interest. As it's tactile, you instantly want to touch it. I love vases that can be used on their own as decorative objects, and that also look beautiful with flowers in them."
• Muuto's Ridge vase >
​​​​​​​• All vases >
See also:
• Hege Morris on Instagram >
• New Arrivals at Finnish Design Shop >
Text: Silvia Filippelli Images: Manufacturers