When you turn your calendar page and come face to face with October, it becomes inevitably clear: winter is coming. The brisk evenings make indoors feel quite appealing once again, so we decided to put together five quick tips for an easy fall cleaning that will prepare your home for the new season.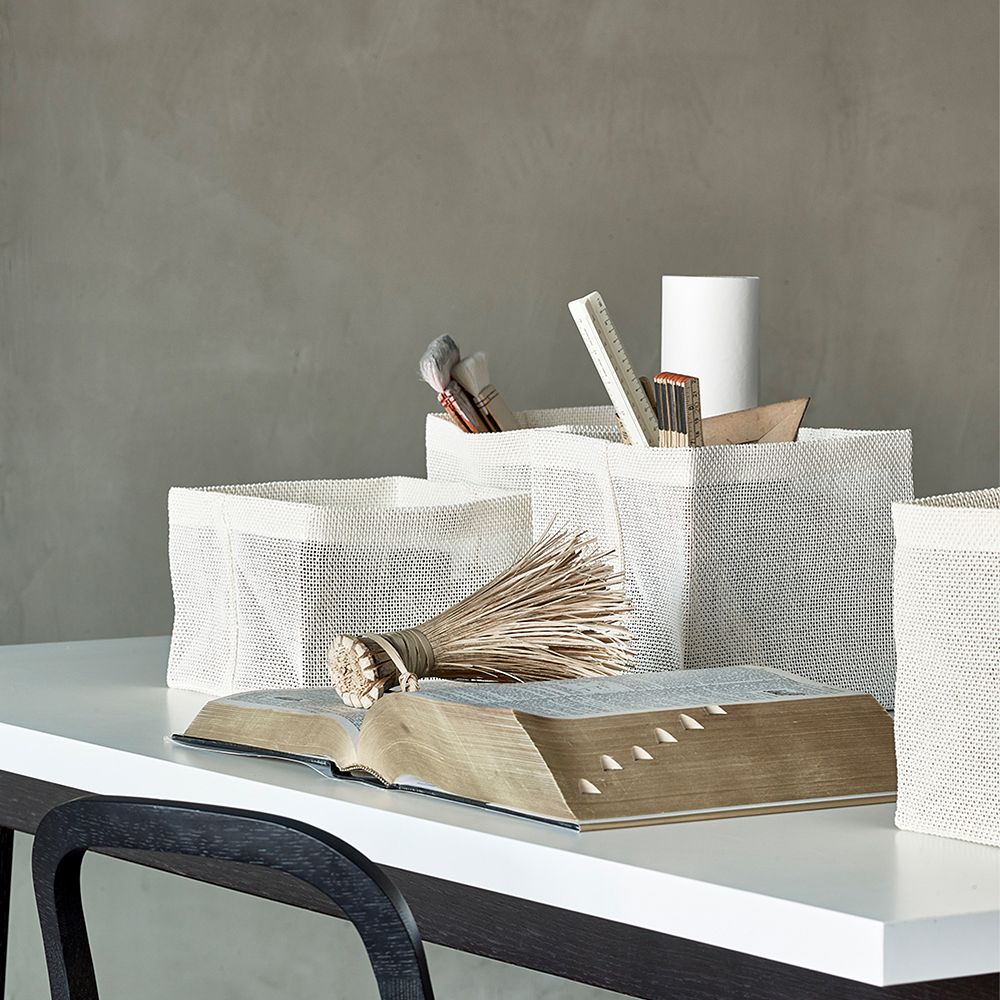 1. Make room for the new season
After summer the surfaces are left cluttered with all sorts of bits and pieces: sunglasses, seashells and pebbles collected from the beach, along with half-empty bottles of sunscreen. The Box Zone paper twine containers by Woodnotes let you sort out all precious summer memories for safe and stylish keeping. The serene storage baskets designed by Minna Ahokas are also perfect for all the hats, gloves, and wool socks that you'll soon need to have at hand.
• Woodnotes' Box Zone container >
• All storage baskets >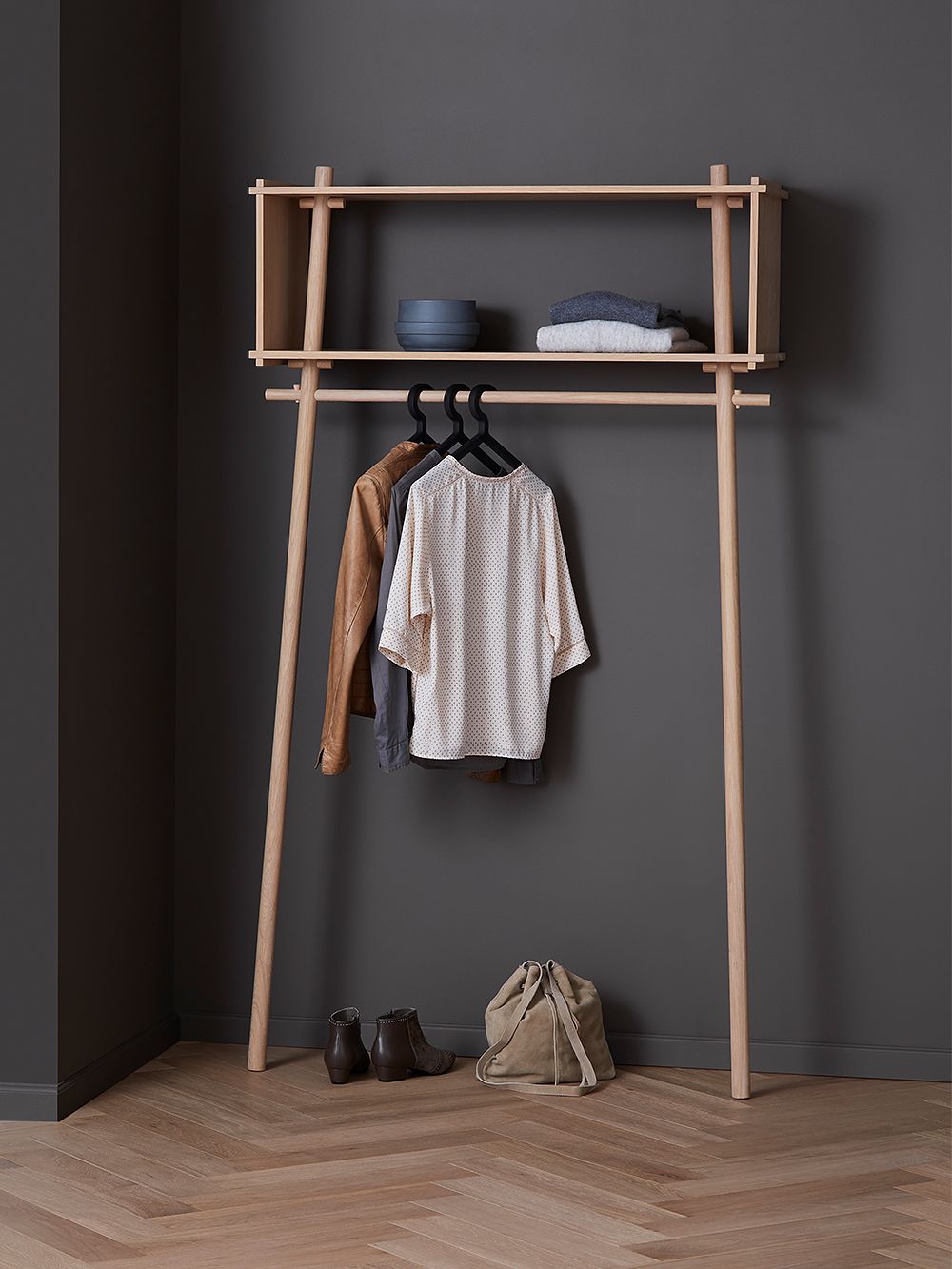 2. Out with the old wardrobe, in with the new
Heavy knits and coats packed away for the winter are making a comeback and could use a bit of a TLC. Woud's sturdy Illusion hangers make it easy to air out even the heavier coats, and they also add a stylish flair to the hallway. Perfect your delicate knitwear with Iris Hantverk's clothes brush.
• Woud's Illusion coat hanger >
• Iris Hantverk's clothes brush >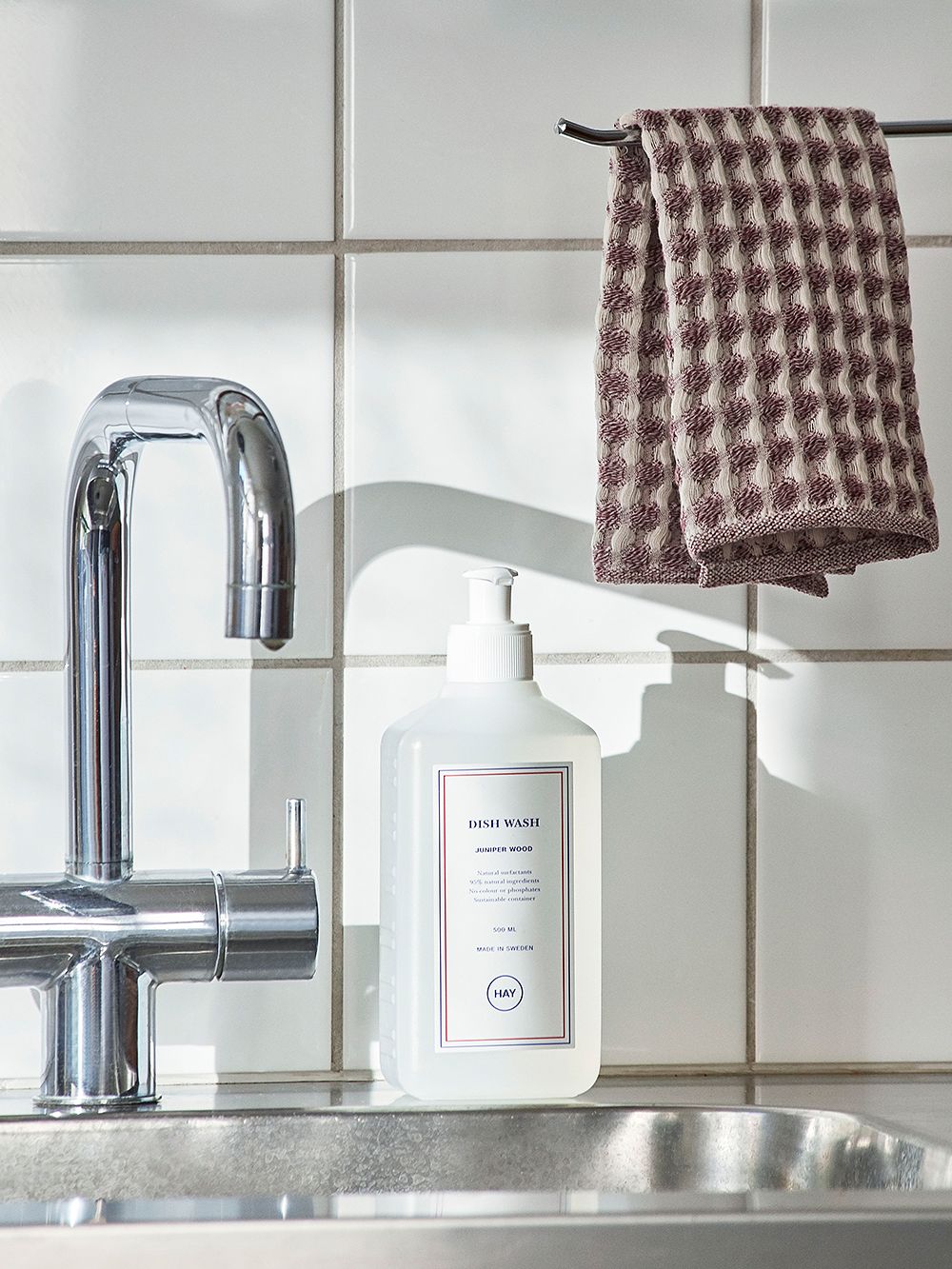 3. Give all surfaces a good swipe
When cleaning for fall it's best to clean all nooks and crannies thoroughly before the soft, permissive dusk lets dust-bunnies run wild again. Hay's Twist towels and dishcloths give surfaces, mirrors, and shelves a gleaming finish and the beautiful bordeaux shade brightens up the kitchen as well.
• Hay's Twist dishcloth and tea towel, set of 4 pieces >
• All kitchen textiles >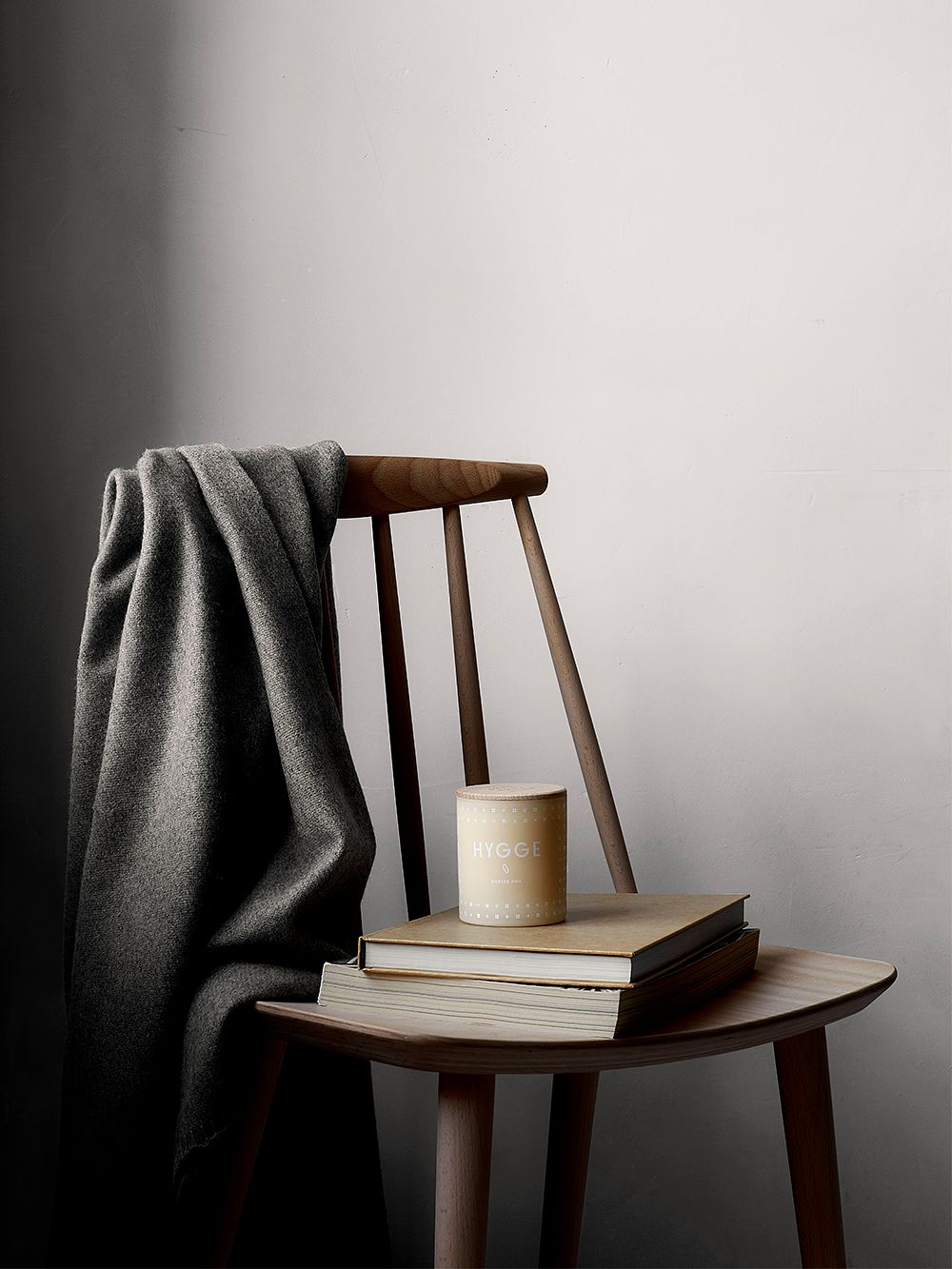 4. Create ambiance with a scrumptious scent
Soon the apartment will again be awash with sweet, spicy odors from traditional autumn baked goods. It's not necessary though to bake an apple pie just to take in the delicious fragrance, as Skandinavisk's aptly named Hygge scented candle stirs together the mouth-watering aromas of dried apple, cinnamon, and black tea all in one.
• Skandinavisk's Hygge scented candle >
• All scented candles >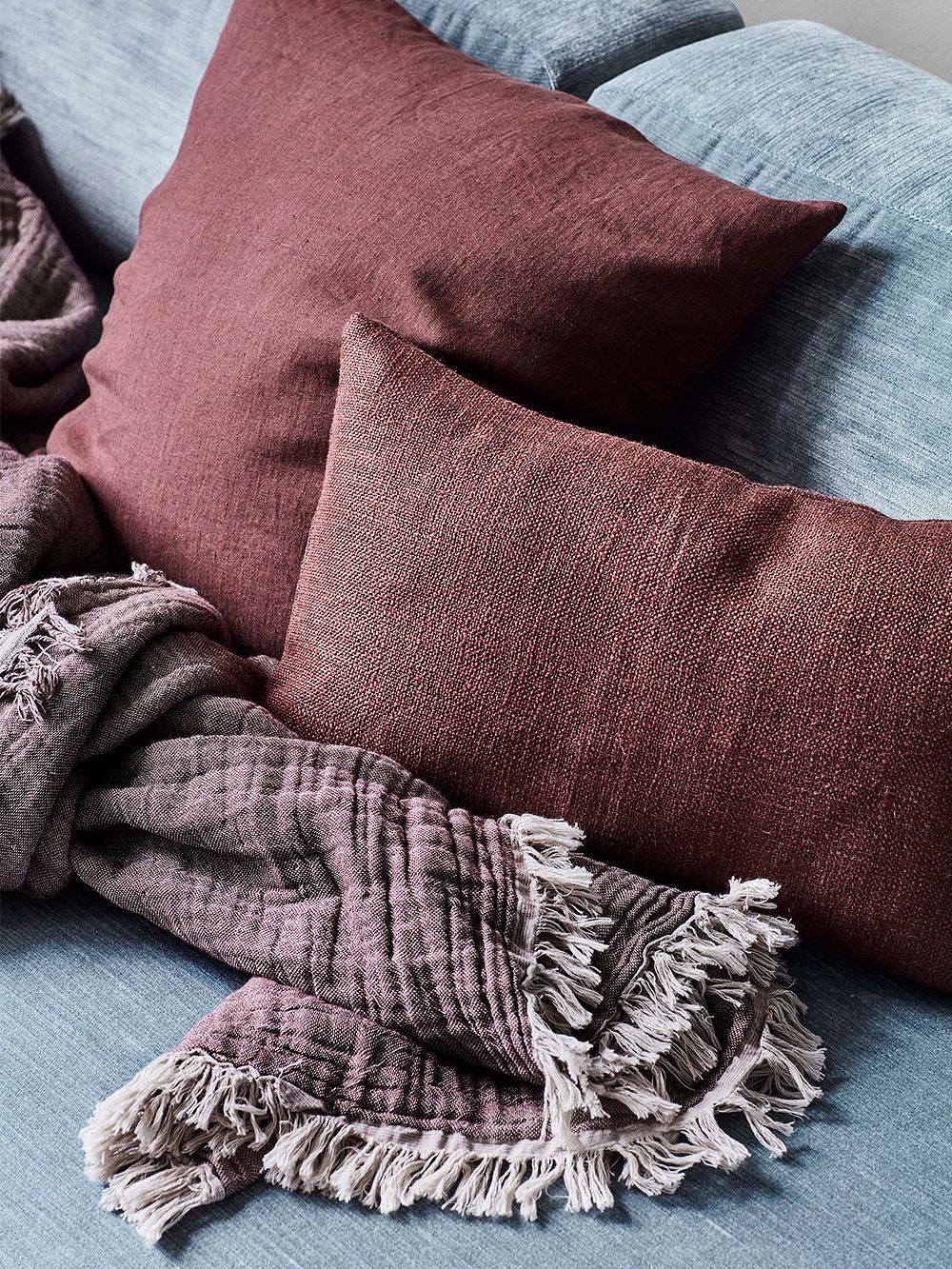 5. Add warmth with textiles
When the home is spotless and equipped with fall-necessities, it's time to get comfortable. &Tradition's Collect SC32 throw in a mellow burgundy shade gives the home a soft, warm mood and goes extremely well with a good book and a hot cup of cocoa.
• &Tradition's Collect SC32 throw >
• All throws & blankets >
More inspiration for the fall:
•  What's New at Finnish Design Shop >
Text: Mira Ahola Images: Manufacturers