It's a pleasure to give and get design, and Finnish Design Shop's selection also includes affordable options for Christmas gifts. We put together a list of beautiful, inventive and timeless products that are suitable for many tastes and even a modest budget.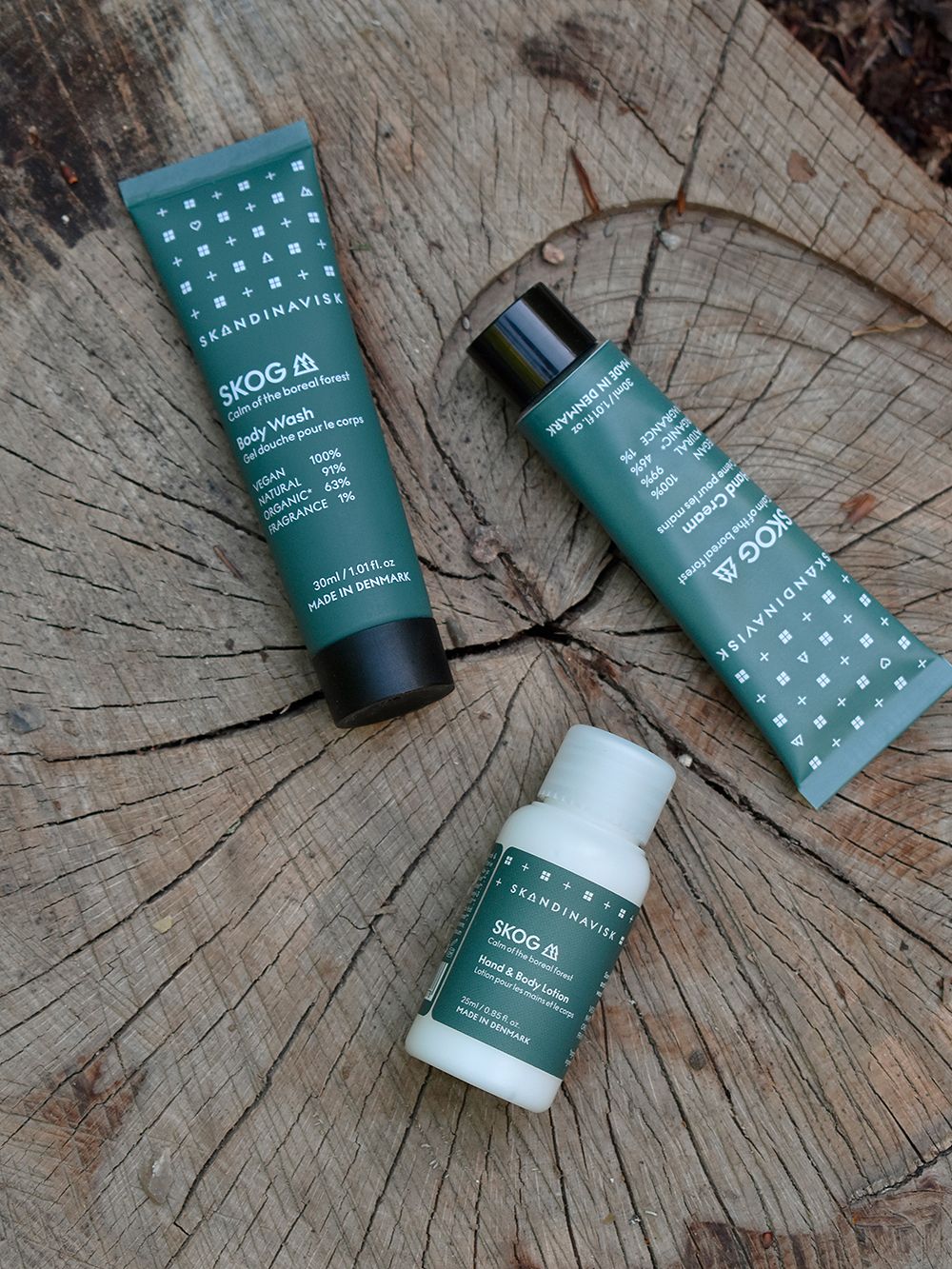 For those who love nature
The Skog Glamping Kit cosmetics set by Skandinavisk delights the receiver with the unique, magical scent and calming atmosphere of Scandinavian forests. The scent has notes of pine, spruce, lily of the valley and birch sap. The set includes a travel-sized hand cream, body wash and hand and body lotion, all made in Denmark from natural ingredients. The clever tent-shaped gift box is also completely recyclable and features such a stylish print that there's even no need to wrap the gift.
• Skandinavisk's Skog Glamping Kit >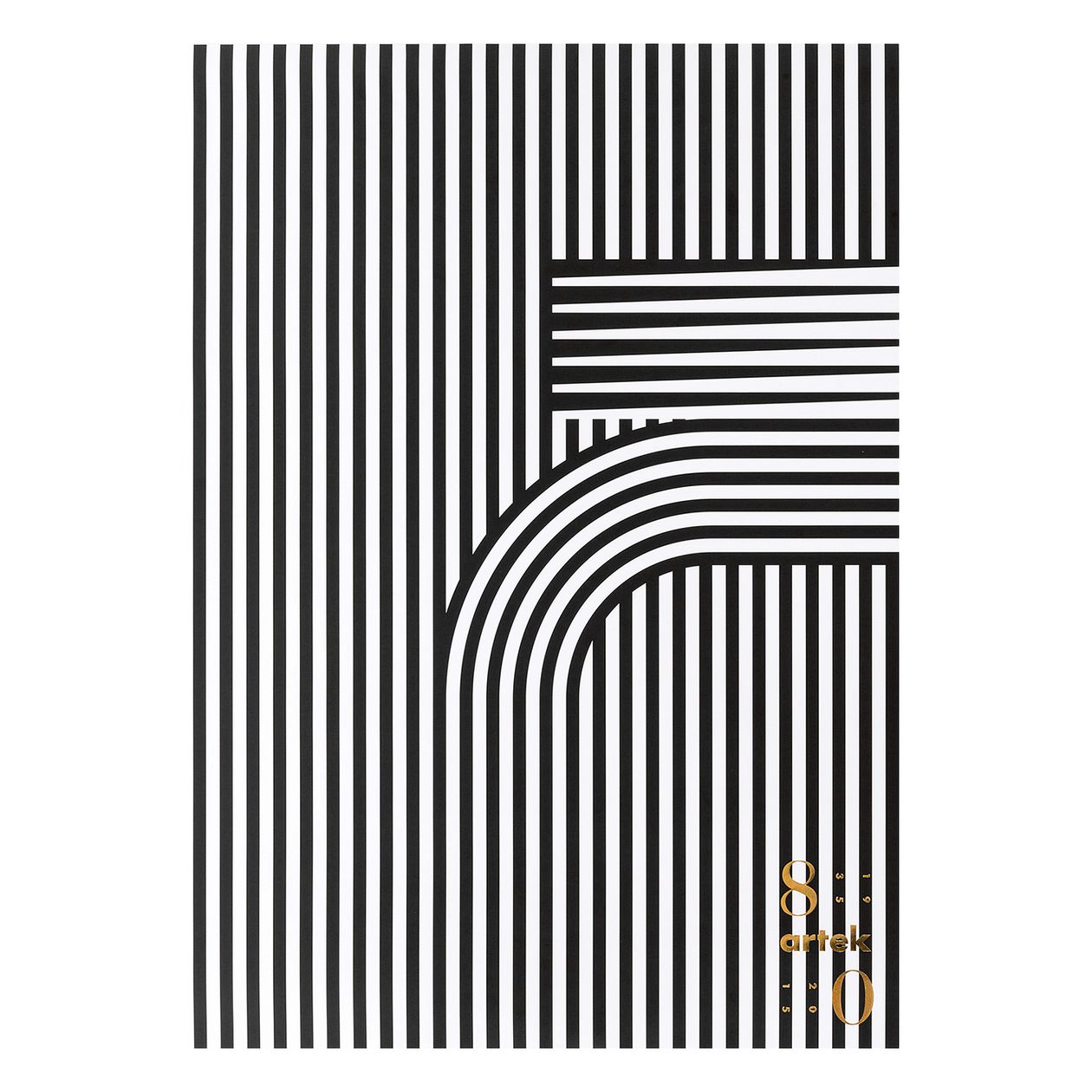 For those who love collecting classics
When there's no room for an Aalto stool in Santa Claus's present bag, you can give a printed interpretation of the design classic instead. The Artek 80 Years anniversary poster features the L-leg of the iconic Aalto stool in the form of a minimalist black-and-white stripe pattern that is easy to combine with many kinds of interiors. The poster was published in 2015, 80 years after Artek was founded, and its bottom right corner is embellished with a golden text commemorating the occasion. The popular poster is designed by the design studio TSTO.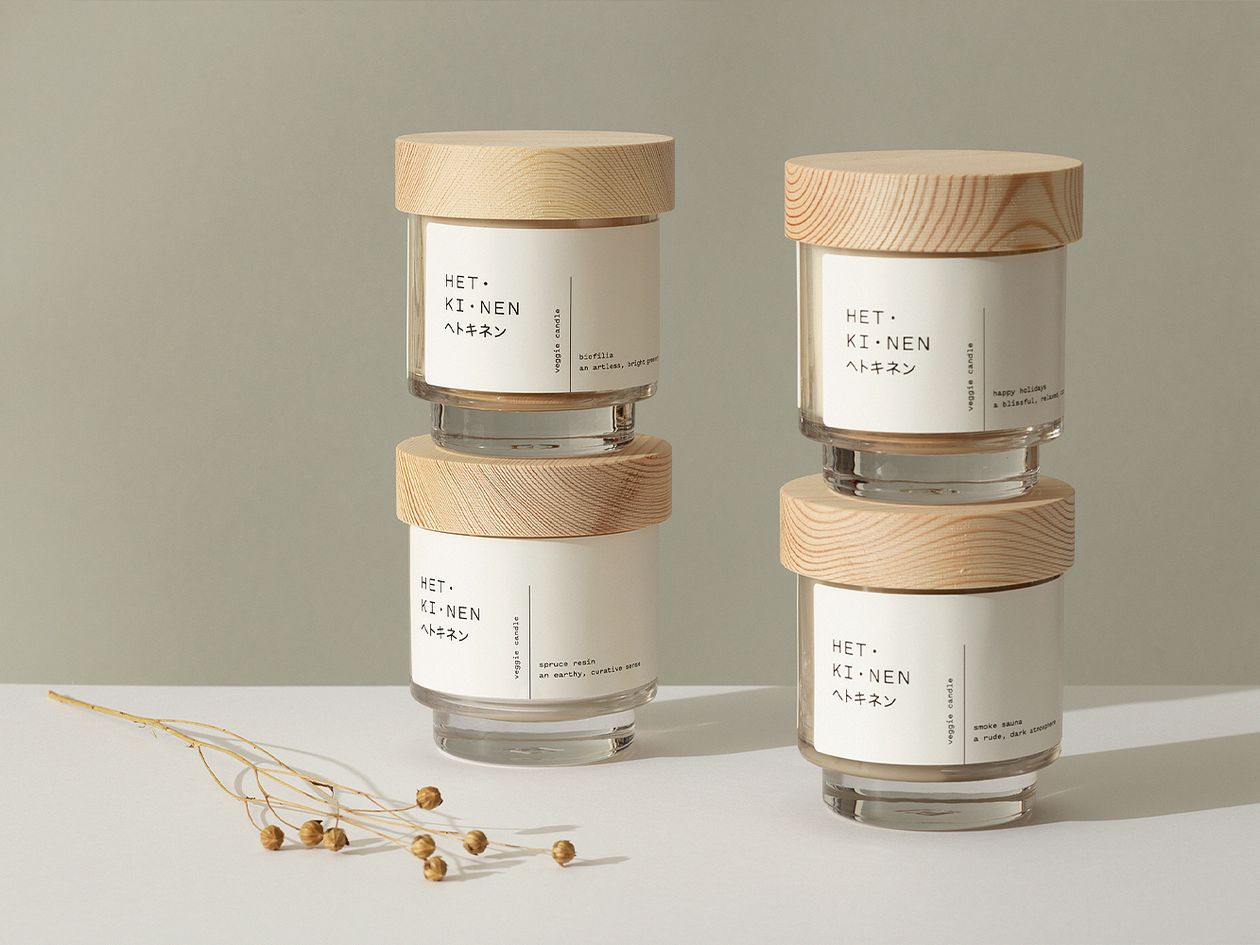 For those who love details
Wonderful scents that sometimes bring back memories all the way from childhood are an integral part of Christmas. Hetkinen's Happy Holidays scented candle creates the perfect holiday atmosphere with a gentle combination of mandarine, cinnamon and vetiver. The wax candle charms with its cozy aroma and is also suitable for those who appreciate aesthetics, as the jar is simply beautiful with its pine top and Japanese-style label.
• Hetkinen's Happy Holidays veggie wax candle >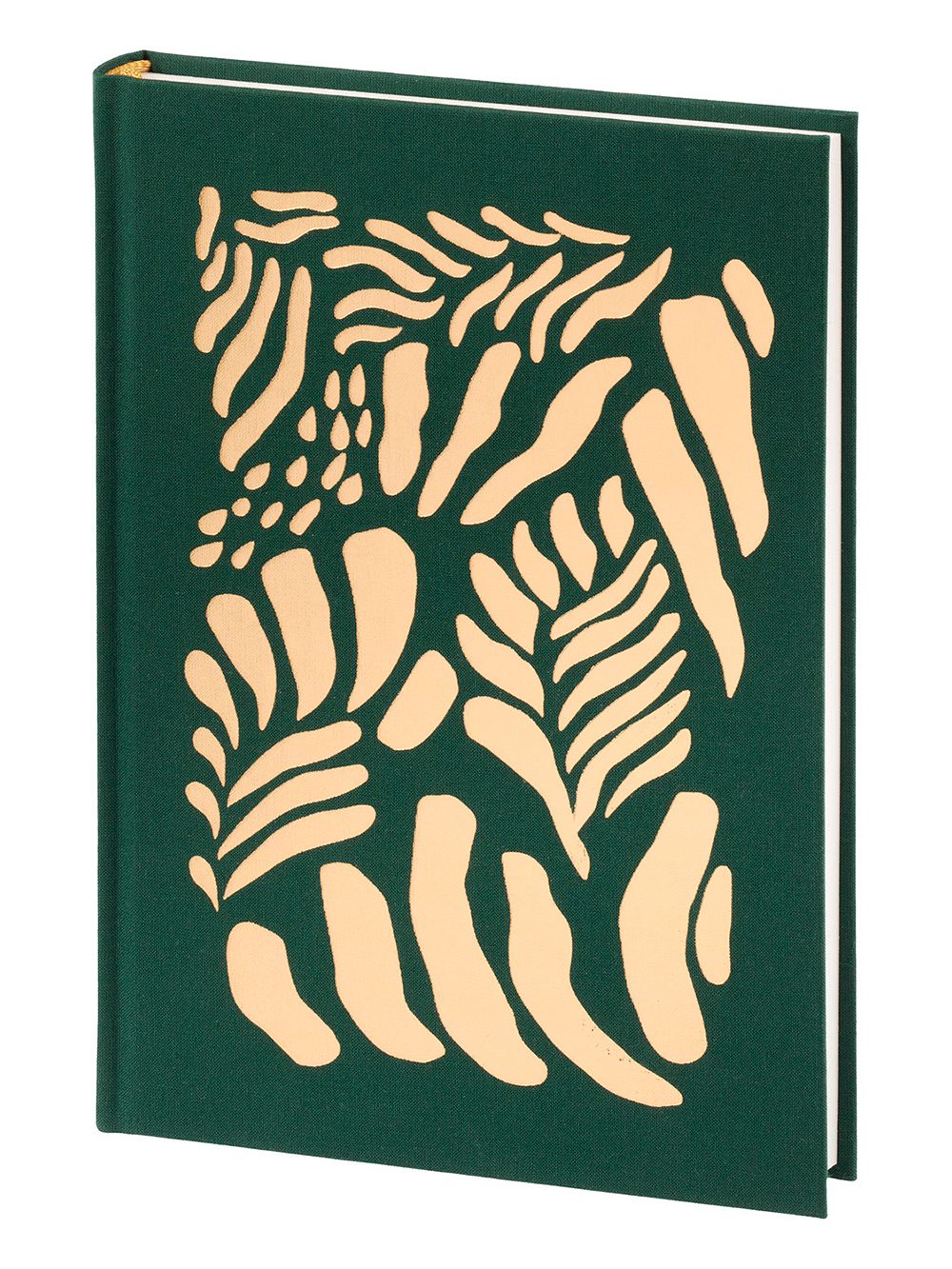 For those who love pens and paper
Many of us still enjoy using a traditional pen on paper. The Väre notebook, designed by Marianne Huotari for the National Museum of Finland, contains 152 blank pages full of possibilities – perhaps the receiver will use it as a bullet or travel journal or for writing down the best recipes...
• National Museum of Finland's Väre notebook >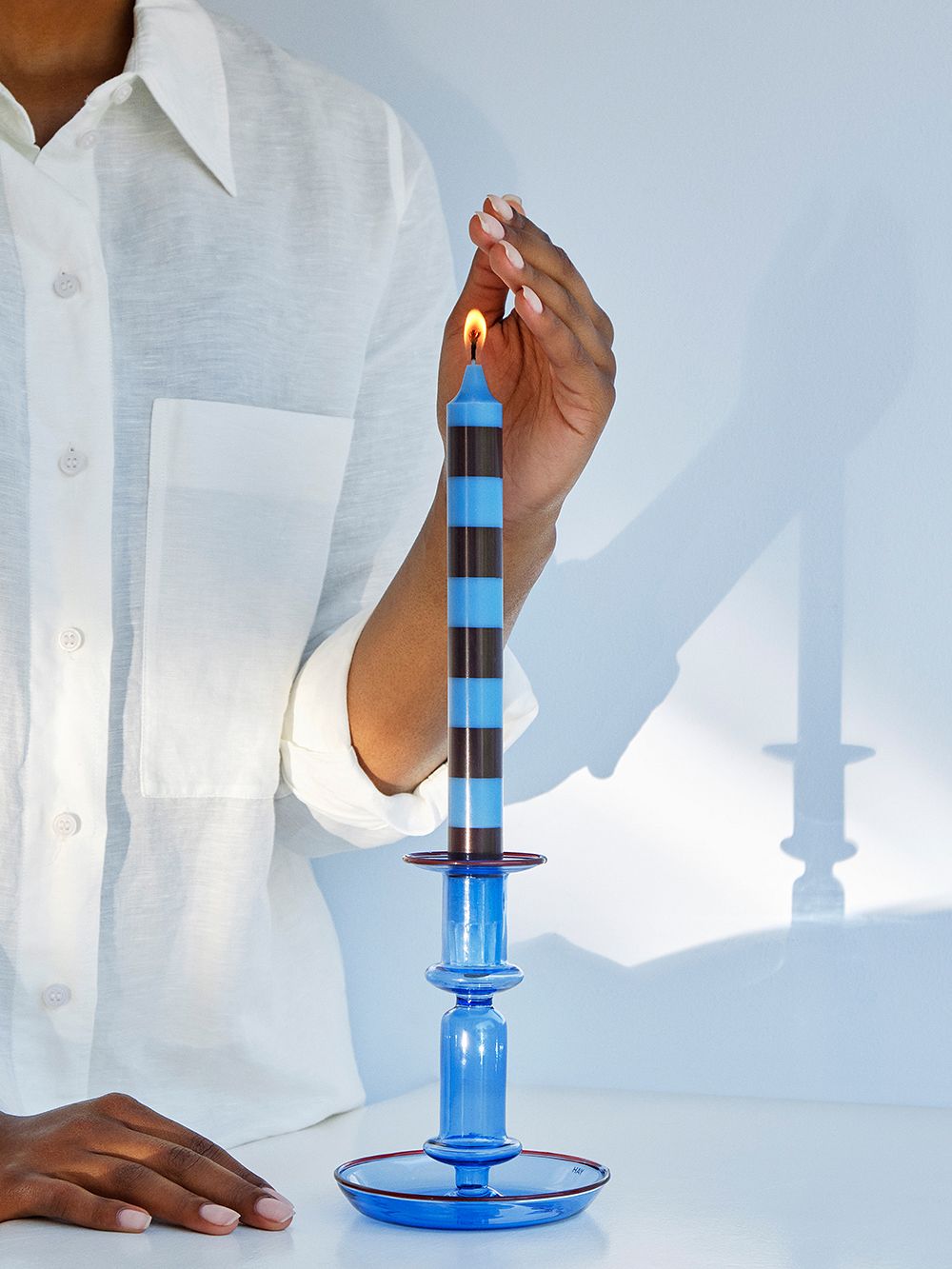 For those who love colors
There can never be too many candles! In HAY's Stripe candles, the traditional shape of taper candles meets a fun stripe pattern that will light up even the darkest of winter days. Arrange the Stripe candles into a colorful group or try cheering up a traditional candleholder with a single striped candle. Available individually and in a set of four colors.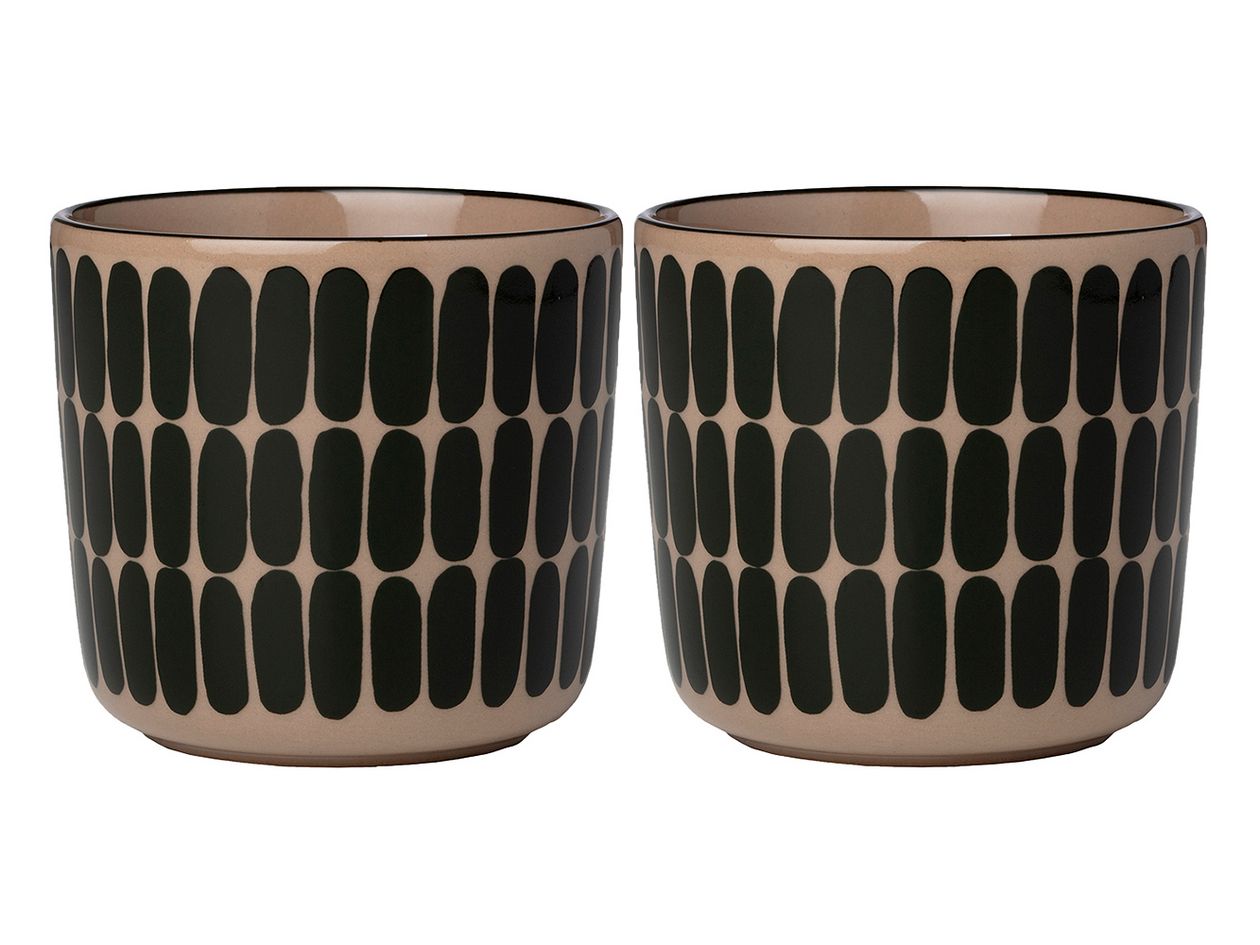 For those who love hot drinks
Heavy drinkers of coffee, tea or glogg are sure to appreciate a pair of Alku cups by Marimekko, embellished with a dotted pattern created by Maija Louekari that symbolizes flower seeds. The ceramic cups are sold in a set of two, and they are part of the Oiva tableware collection, designed by Sami Ruotsalainen, which has delighted Marimekko enthusiasts with its uncomplicated elegance for over a decade. The Alku pattern was originally launched in 2019 to celebrate the 10th anniversary of the Oiva tableware collection.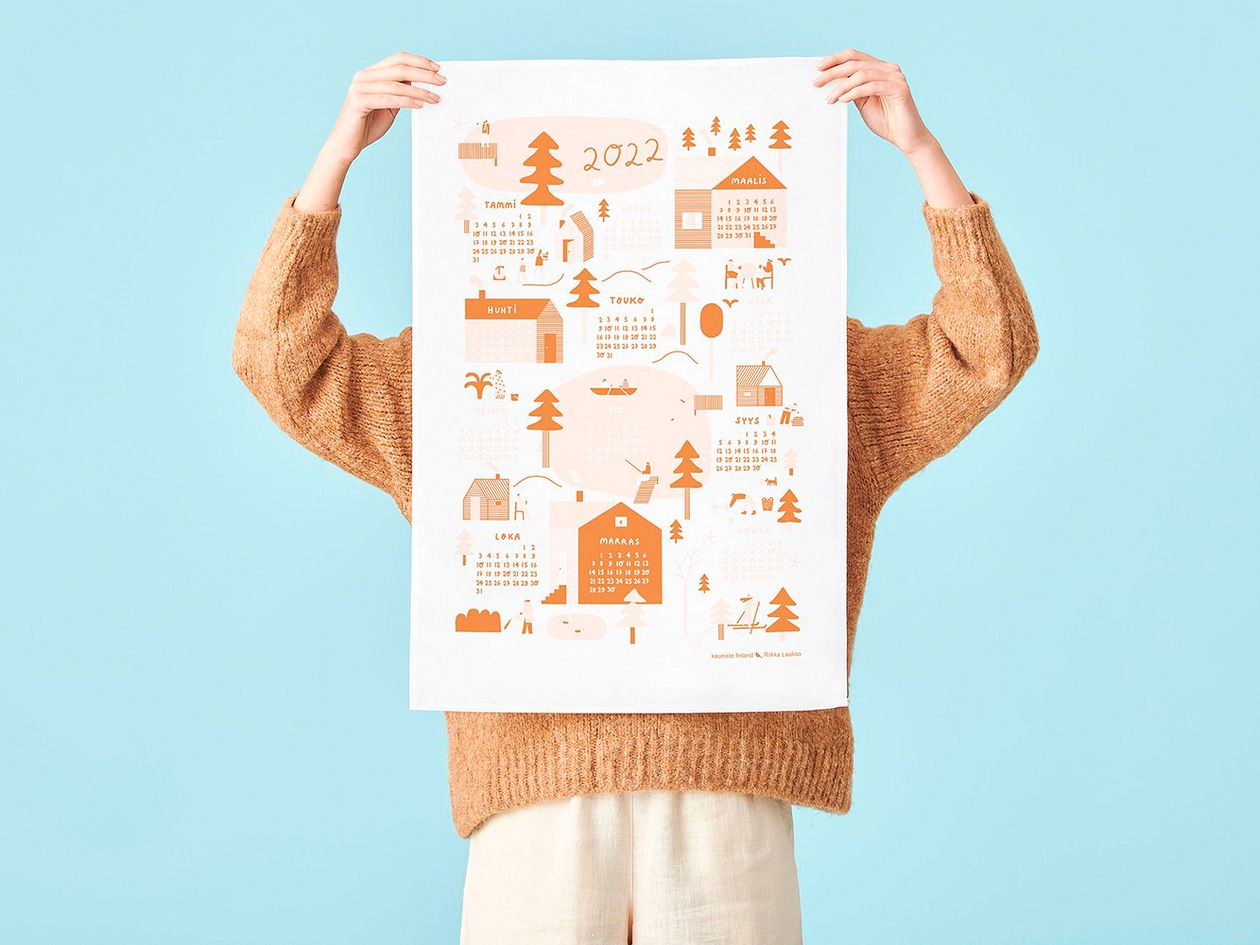 For those who love spending time at the holiday home
This classic piece by Kauniste, a calendar tea towel, is a durable gift that will adorn the kitchen for years to come. The 2022 calendar tea towel is particularly well suited for those who love spending time at the holiday home or dream of having one, as the towel depicts holiday home activities in different seasons, from fishing and mushroom picking to taking a sauna and skiing. The tea towel is made of a high-quality blend of linen and cotton, and is also light enough to slip into an envelope and mail to the receiver. The pattern is designed by Riikka Laakso.
• Kauniste's 2022 Calendar tea towel >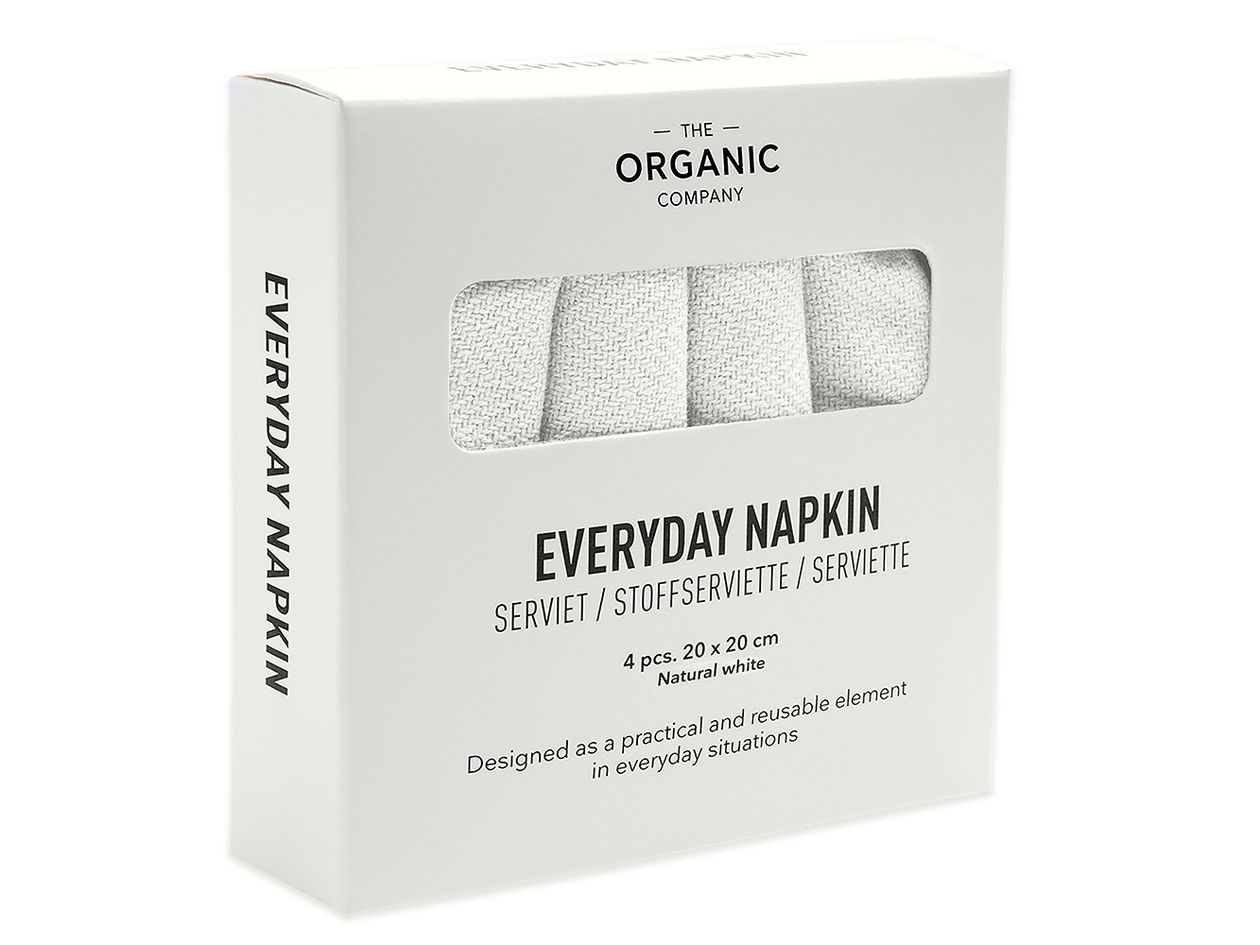 For those who love beautiful table settings
Cloth napkins add a touch of luxury to everyday life and provide a sustainable alternative to disposable napkins. The 20x20cm Everyday napkins by Danish The Organic Company feature a herringbone pattern and are made of soft, off-white GOTS-certified organic cotton. The napkins can be washed and used numerous times. The decorative loop can be used for hanging the napkin or slipping the cutlery or a nice message under it.
• The Organic Company's Everyday napkins >
See also:
• More design gifts under 50 euros >
• Holiday gift ideas at Finnish Design Shop >
• New arrivals at Finnish Design Shop >
Text: Kaisa Mikkola Images: Manufacturers