Nella Beljan is the founder of the Berlin-based gallery and showroom Zora Auguste. She found eight perfect vintage gift ideas for her family, friends and herself at Franckly, Finnish Design Shop's online marketplace for pre-owned design.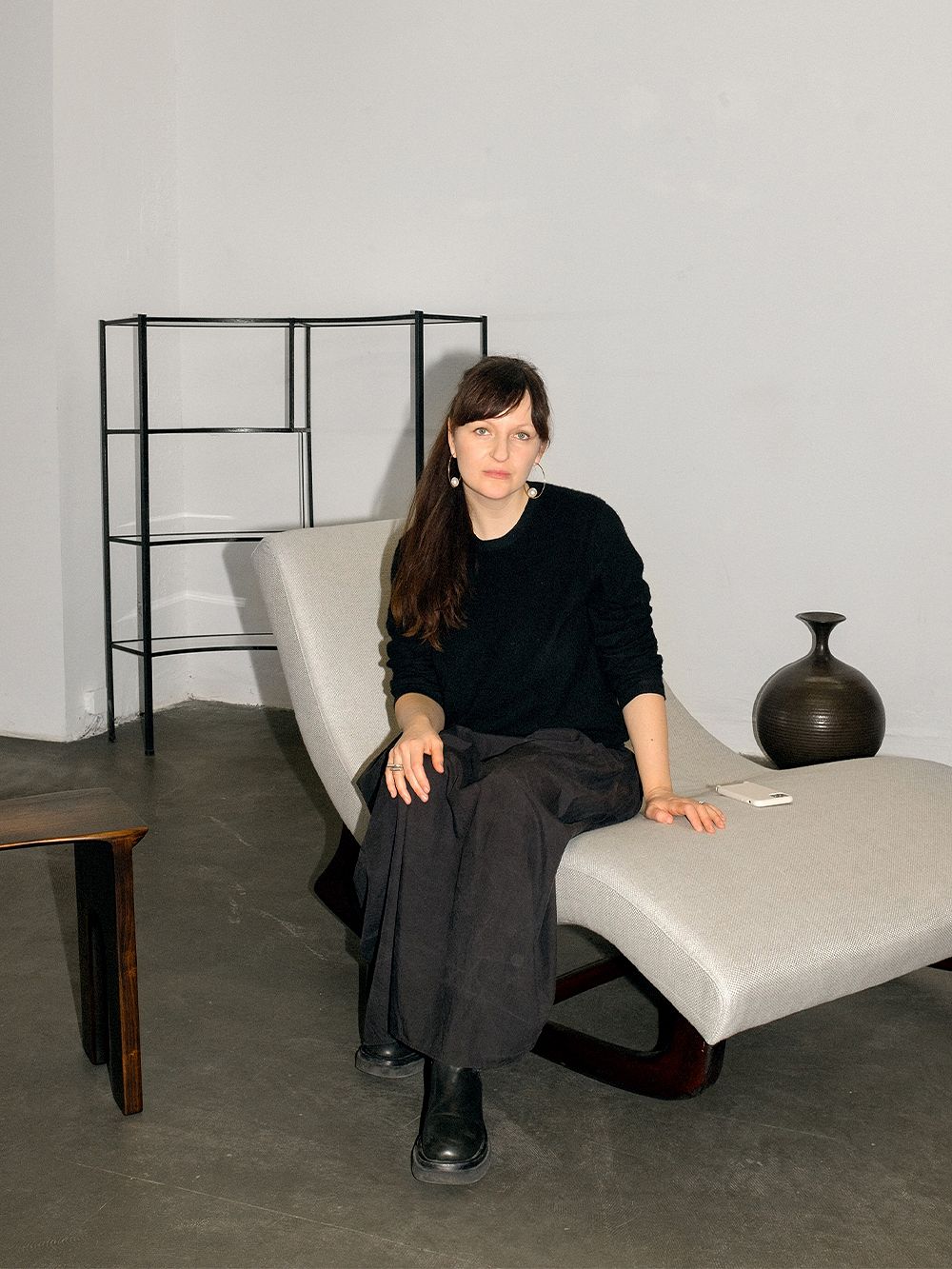 Hi Nella! Could you please briefly introduce yourself and tell us what you have been up to lately?
"My name is Nella Beljan. I am an editor and social media strategist. Earlier this year, I opened a gallery and showroom named Zora Auguste to assembly all the amazing design and art objects I have found through the years while working as an editor and even more since I started my mood board. Zora Auguste is a materialization of the beauty, calm vibes and amazing talents I luckily found and met through my work."
Do you have any holiday traditions and how are you spending Christmas this year?
"For the Christmas season, my son and I love to bake cookies, which is how we start December. We both connect so well in creating something together. We will visit dear friends for the holidays and spend some lovely days in the south where it's sunny and a gentle climate. While days are getting darker, I find it very important to soak up as many sunbeams as possible."
"I personally always prefer to go for pre-loved pieces."
What kind of gifts do you like to give?
"The best gift is to listen and to love the person you are gifting. Once you keep this in mind, it's quite helpful – and also a beautiful ritual – to write down whenever the person you want to gift mentions something they would want or need. Also, positive comments on your own belongings can be a good sign to add that piece to this wishlist.
I personally always prefer to go for pre-loved pieces. I want pieces with character and the patina just adds to the beauty. Many pre-loved pieces might even have a better quality than new ones, and that's something that everyone appreciates."
Nella Beljan's gift tips from Franckly: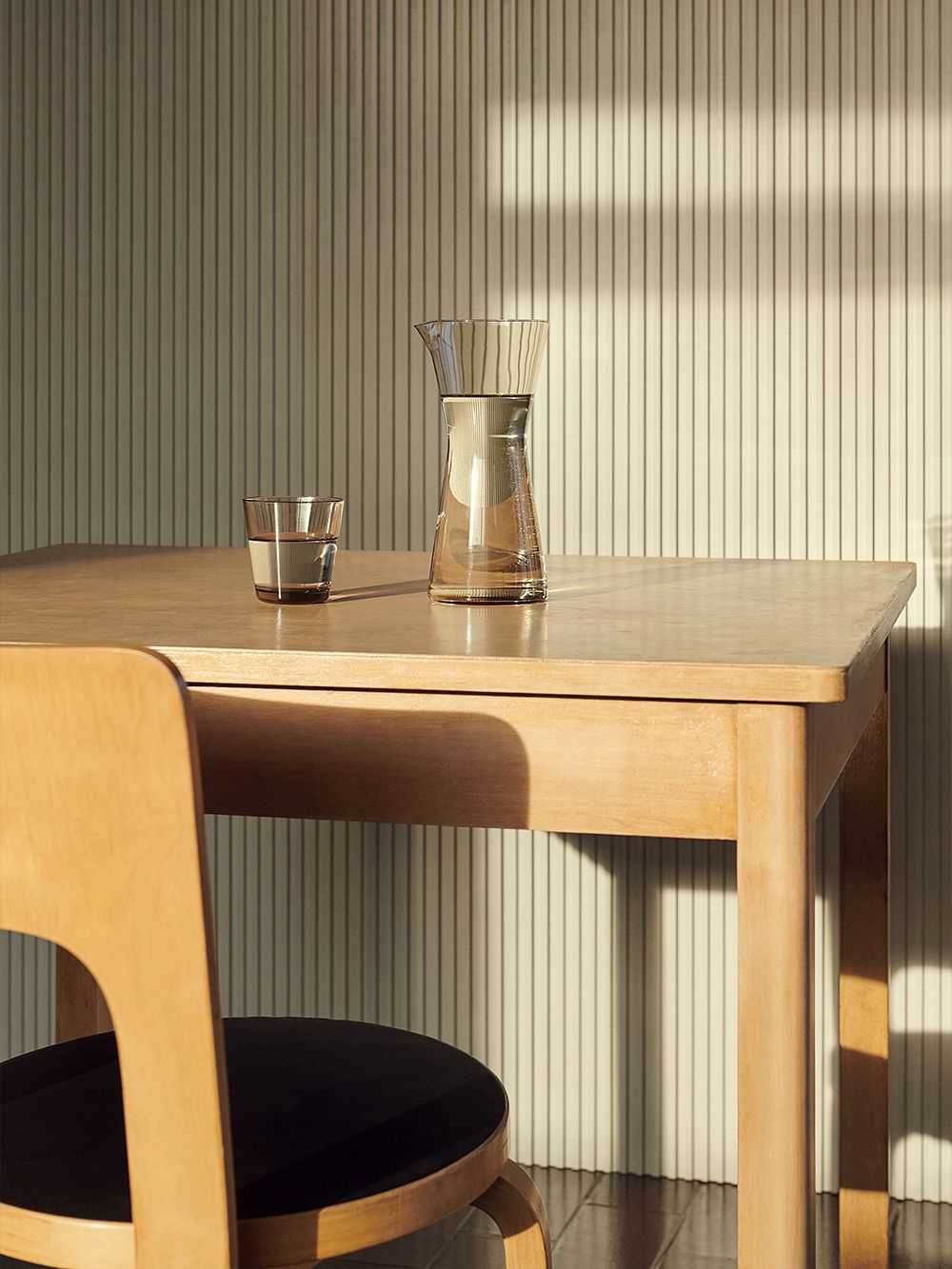 Iittala: Kartio pitcher
"Our babysitter always admires some of our everyday objects such as pitchers and mugs. She has a great eye for design. The softness of the colored glass in Iittala's Kartio pitcher is amazingly beautiful, and I am sure she will be delighted to use it, as she appreciates any mindfully curated objects to improve a home."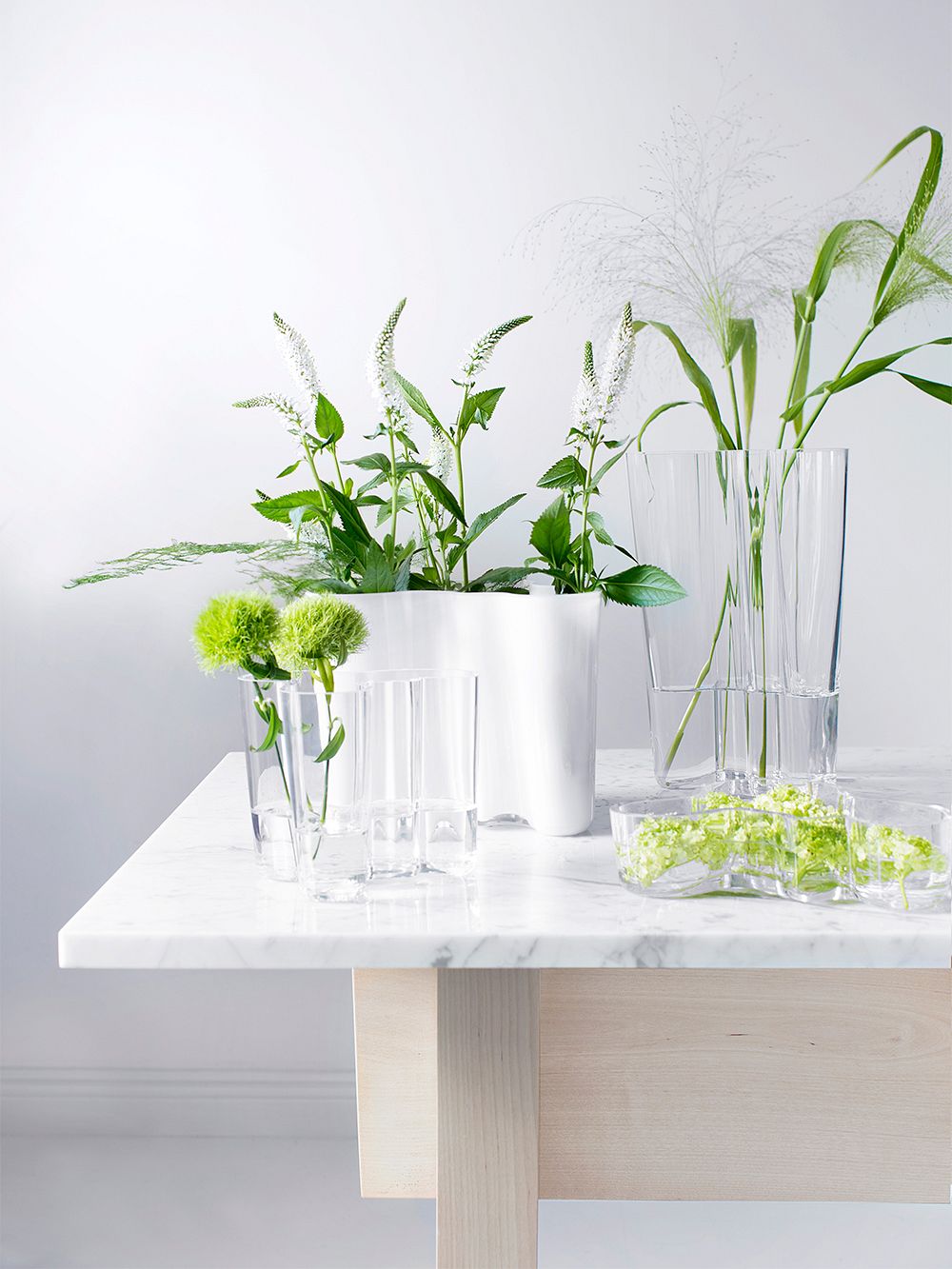 Iittala: Aalto vase
"One of the most wonderful objects of modern Finnish design is, for sure, the Aalto vase. The manufacturing process is quite a challenge, and I certainly love that its result is so effortless. My best friend already owns an Aalto vase – and she loves the curvy, calming shape as much as I do. This will be a much-appreciated addition to her growing collection. I strongly recommend every design lover to have the iconic vase in their home."
• Iittala's Aalto Finlandia vase >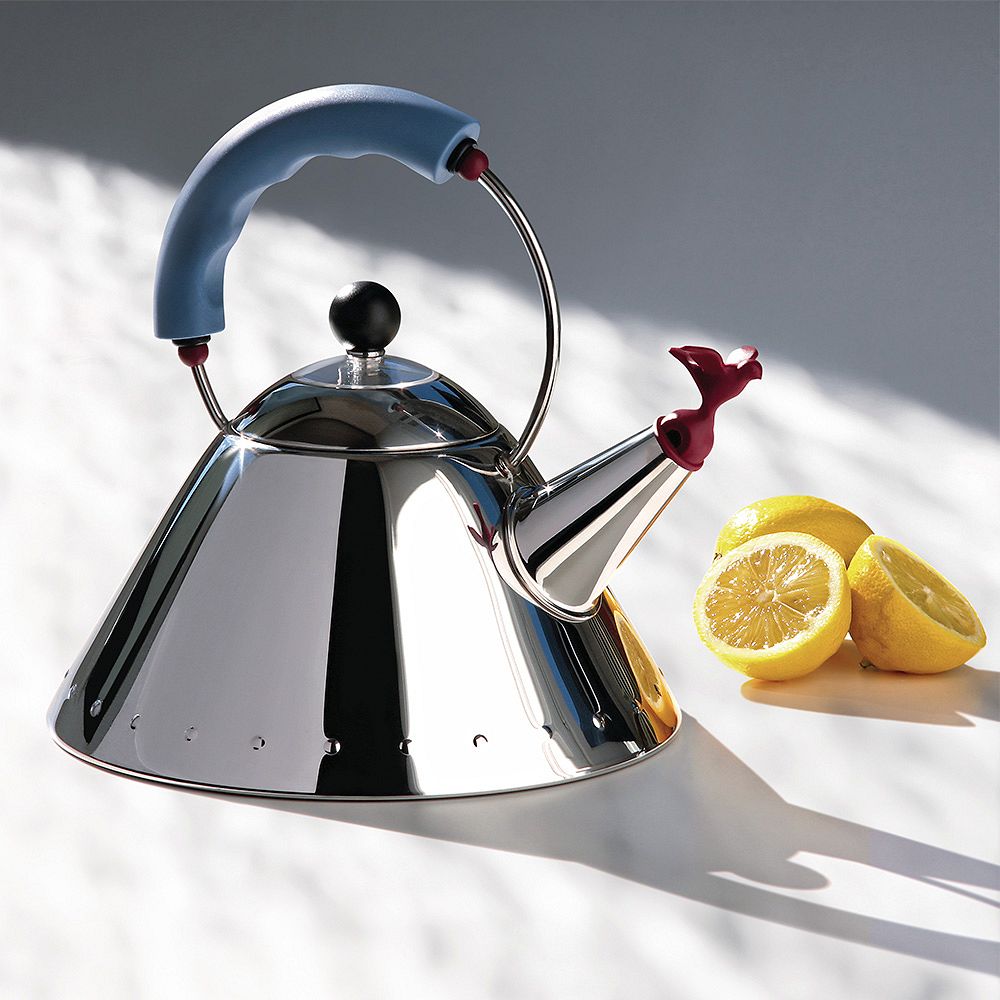 Alessi: Kettle 9093
"Be good to yourself and never underestimate how calming and healing it is to surround yourself with beauty. I love Bauhaus and clean design, and this is why I sometimes go for more playful pieces which accentuate the simplicity of their environment. I will award myself this beauty of a kettle."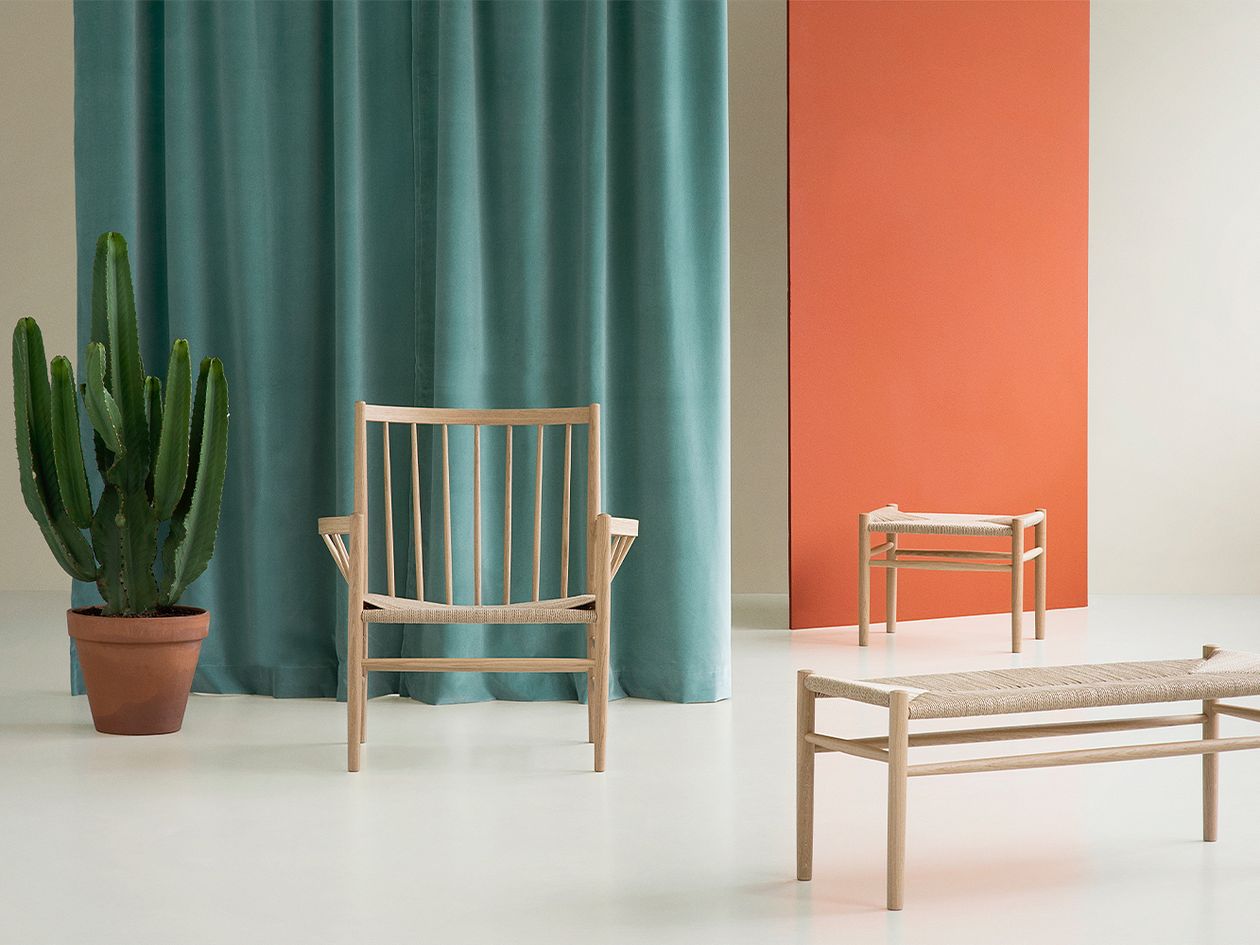 FDB Møbler: J83B bench
"The entrance is a space which certainly needs an extra amount of dedication because it is the first thing we see when entering any space. I love the warmth this J83B bench by Jørgen Bækmark adds to any space. Simplicity rules. I will gift this to my 9-year-old son who has a great taste and who actually asked me to give him a bench – he really likes benches. And this is just a lovely piece!"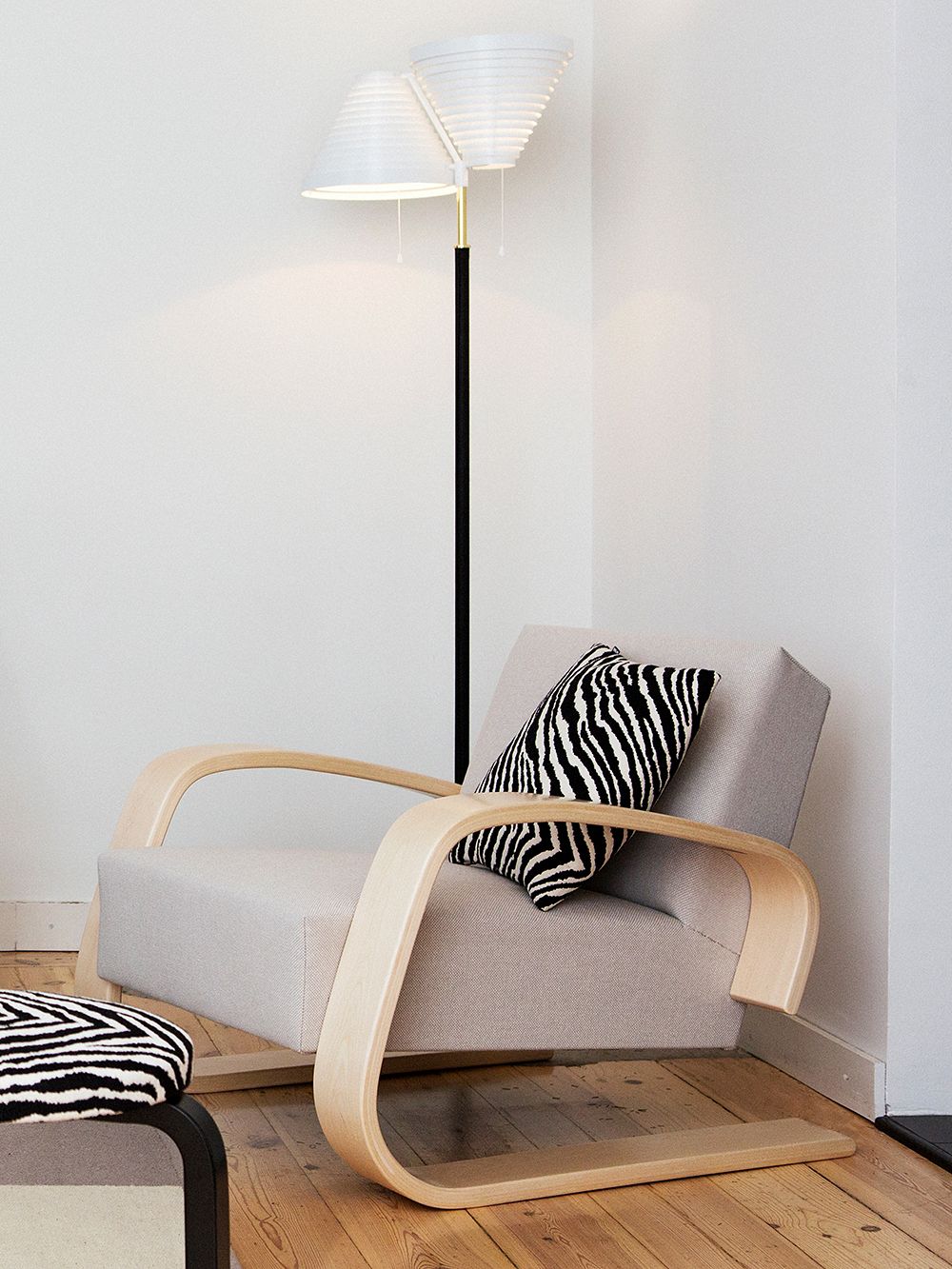 Artek: Armchair 400
"The Aalto armchair 400 will be a gift for the whole family. All of us are passionate readers and we can easily spend the whole day just browsing through books. I looove Alvar and Aino Aalto's designs – in terms of much-loved interiors and great investments, they are no brainers, for sure."
• Artek's Aalto armchair 400 "Tank" >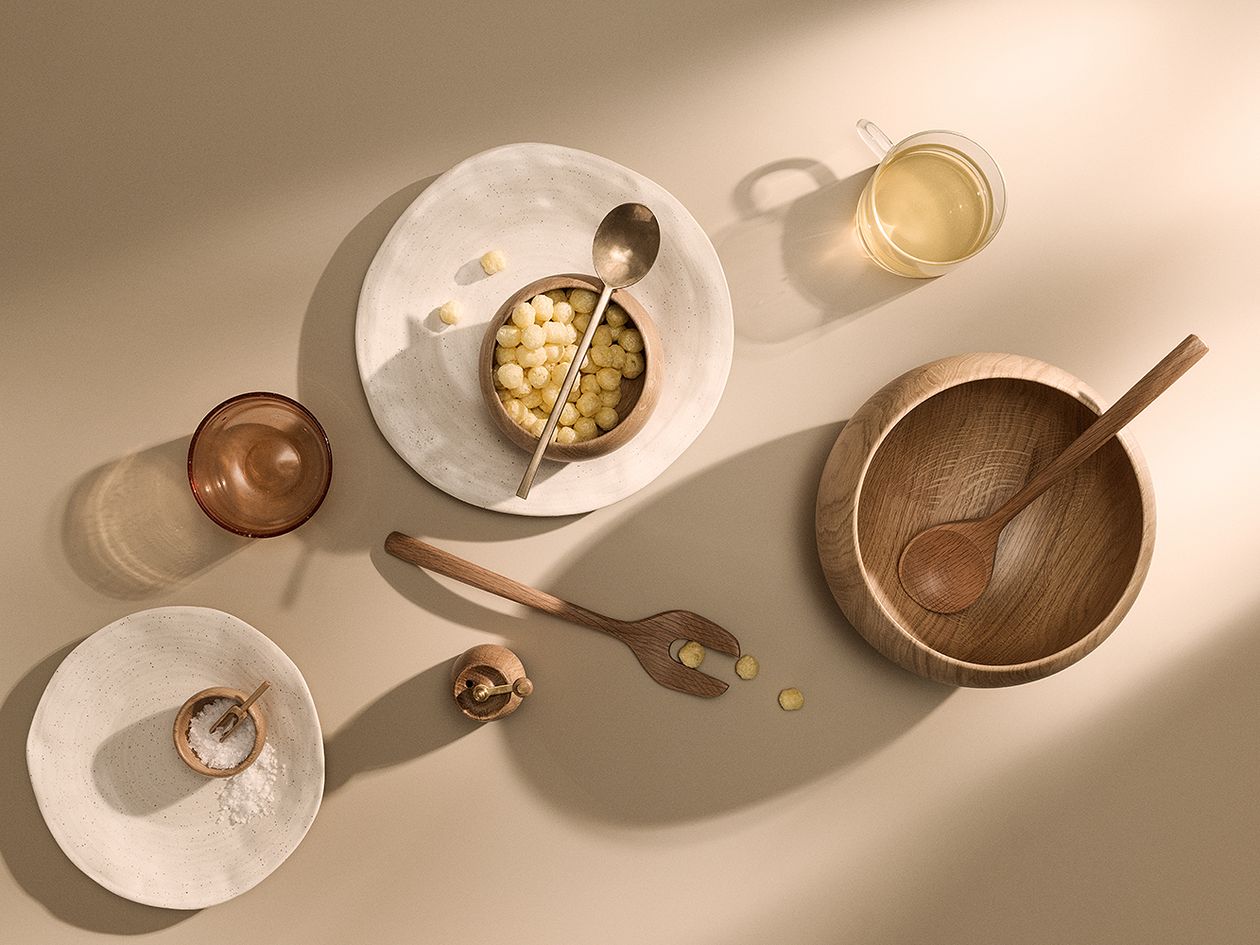 Kay Bojesen: Menageri bowl
"This wooden serving bowl by Kay Bojesen is a gift for an elderly friend of mine. What can I say? He loves (me) nuts."
• Kay Bojesen's Menageri serving bowl >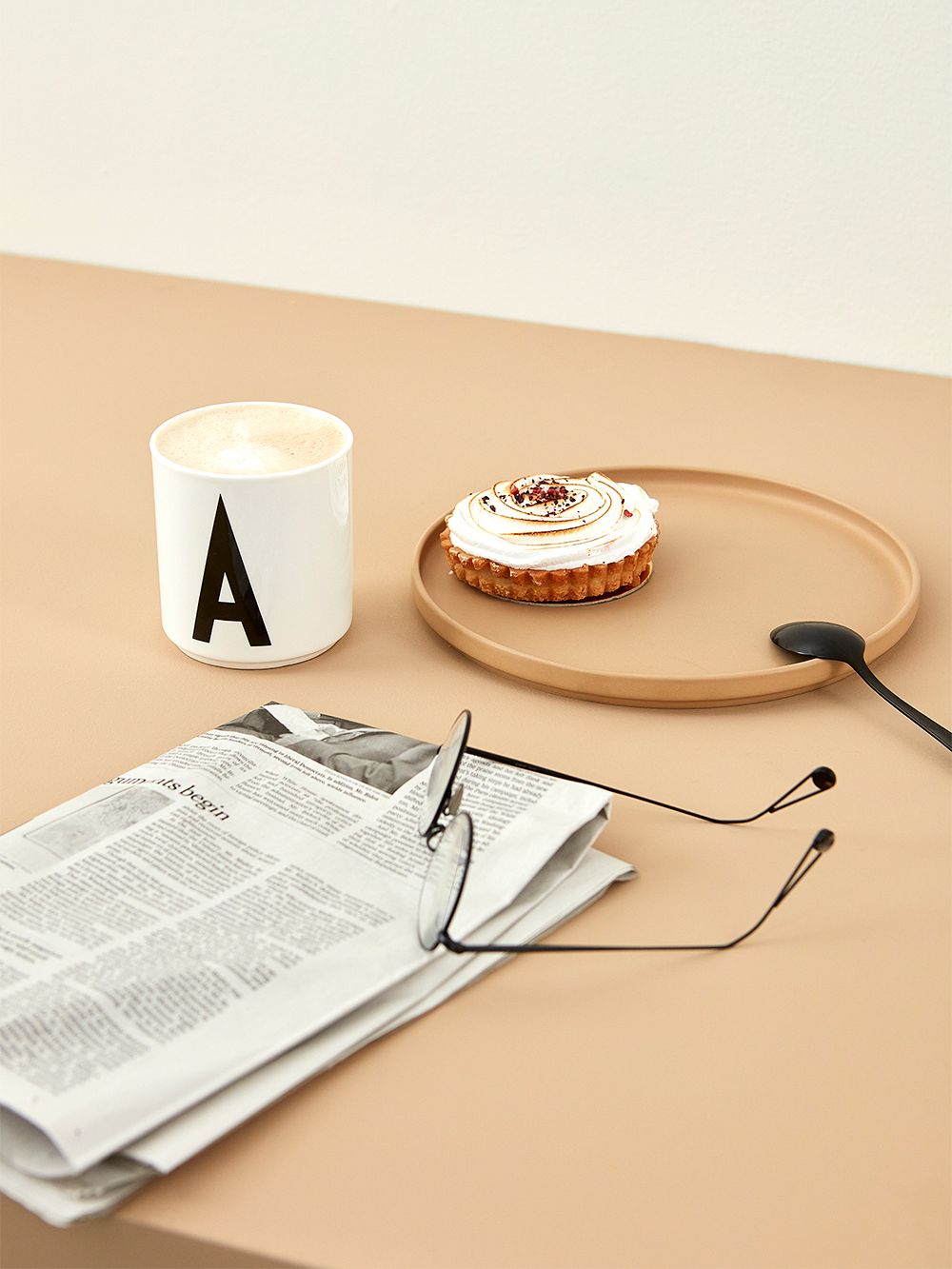 Design Letters: Arne Jacobsen cups
"I will get these Arne Jacobsen cups with several letters, as a bunch of my closest friends became and are becoming parents. My son loved to have pieces with his name or initials, so I guess their babies will be as thrilled as mine was. This is such a fond memory, so I am looking even more forward to adding these cute cups to the baby gift boxes I prepared."
• Design Letters' Arne Jacobsen melamine cups >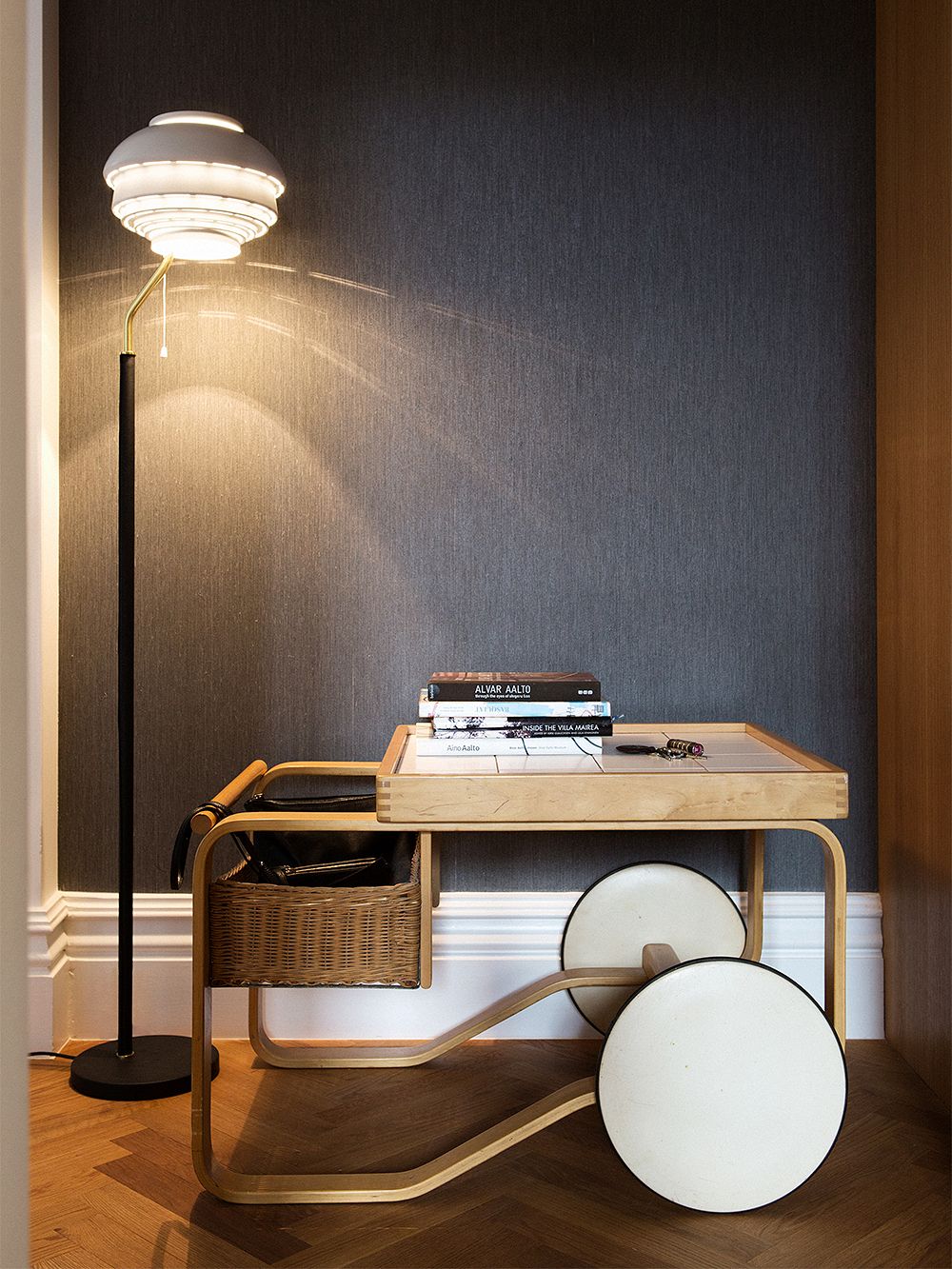 Artek: Tea trolley 900
"The Aalto tea trolley 900 by Artek would be the perfect gift for Nella. Just saying..."
• Artek's Aalto tea trolley 900 >
See also:
• New arrivals at Franckly >
• More gift ideas at Finnish Design Shop >
Text: Design Stories Images: Laura Mia Loranzi, Sasche Bente and manufacturers