Finland is best known for the sauna, persistent people, salty licorice, and of course design! Finnish design is characterized by minimalistic features, beautiful Nordic nature, and little moments of joy. In honor of Finland's Independence Day on 6 December, we present eight interesting holiday gift ideas from Finland, that will delight both the gift recipient and the manufacturer.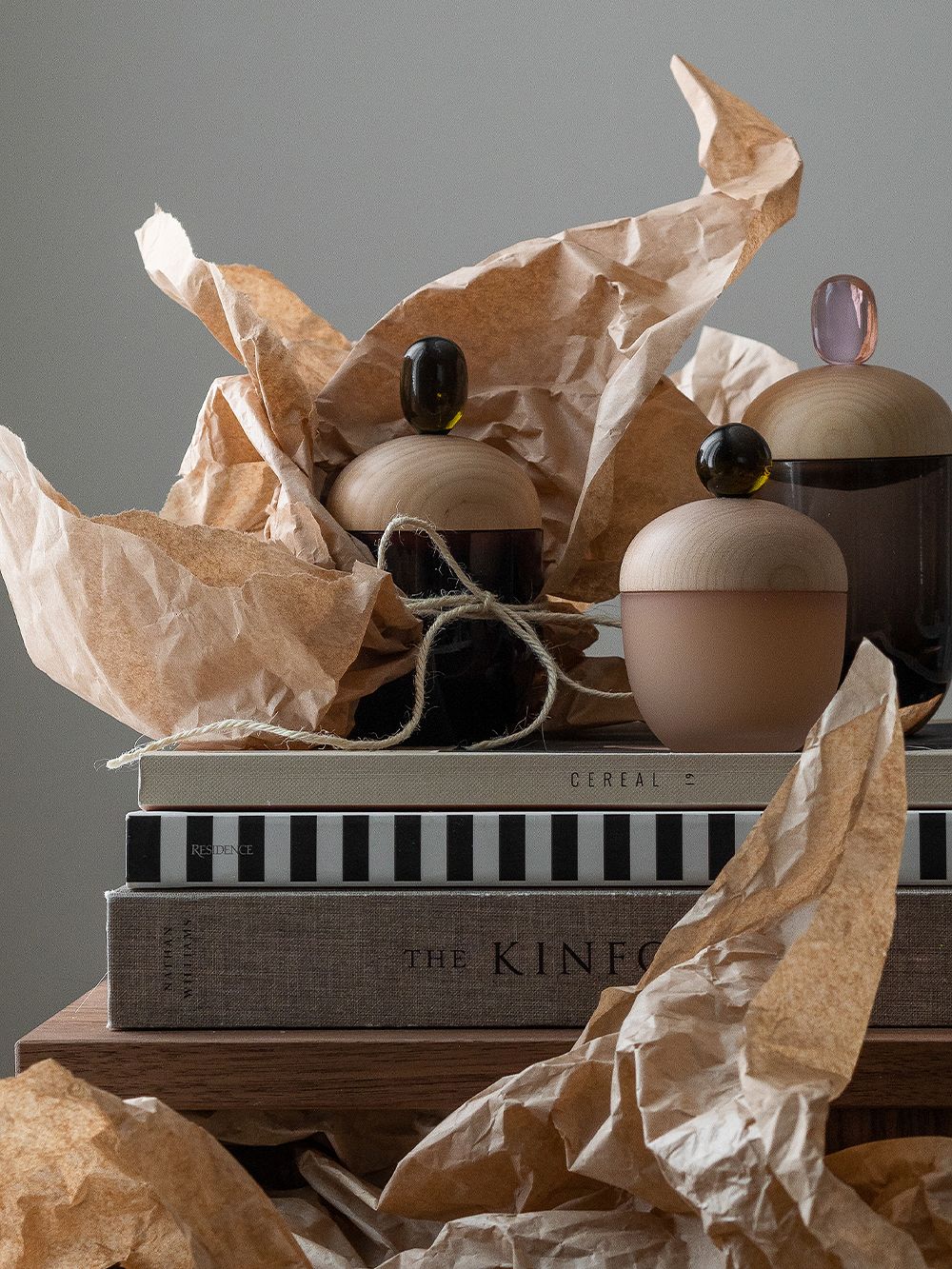 A jar for your treasures
Katriina Nuutinen's adorable Lyyli boxes combine the Finnish glassblowing and wood-crafting traditions in a fun, modern way. Made of glass and birch wood, the jar is finished with a deliciously colored, tiny knob – and it only gets cuter when you collect a group of several different boxes. The Lyyli makes a great place to hide your hairpins, pastils, or jewelry, for example.
• Katriina Nuutinen's Lyyli box >
• All decorative boxes >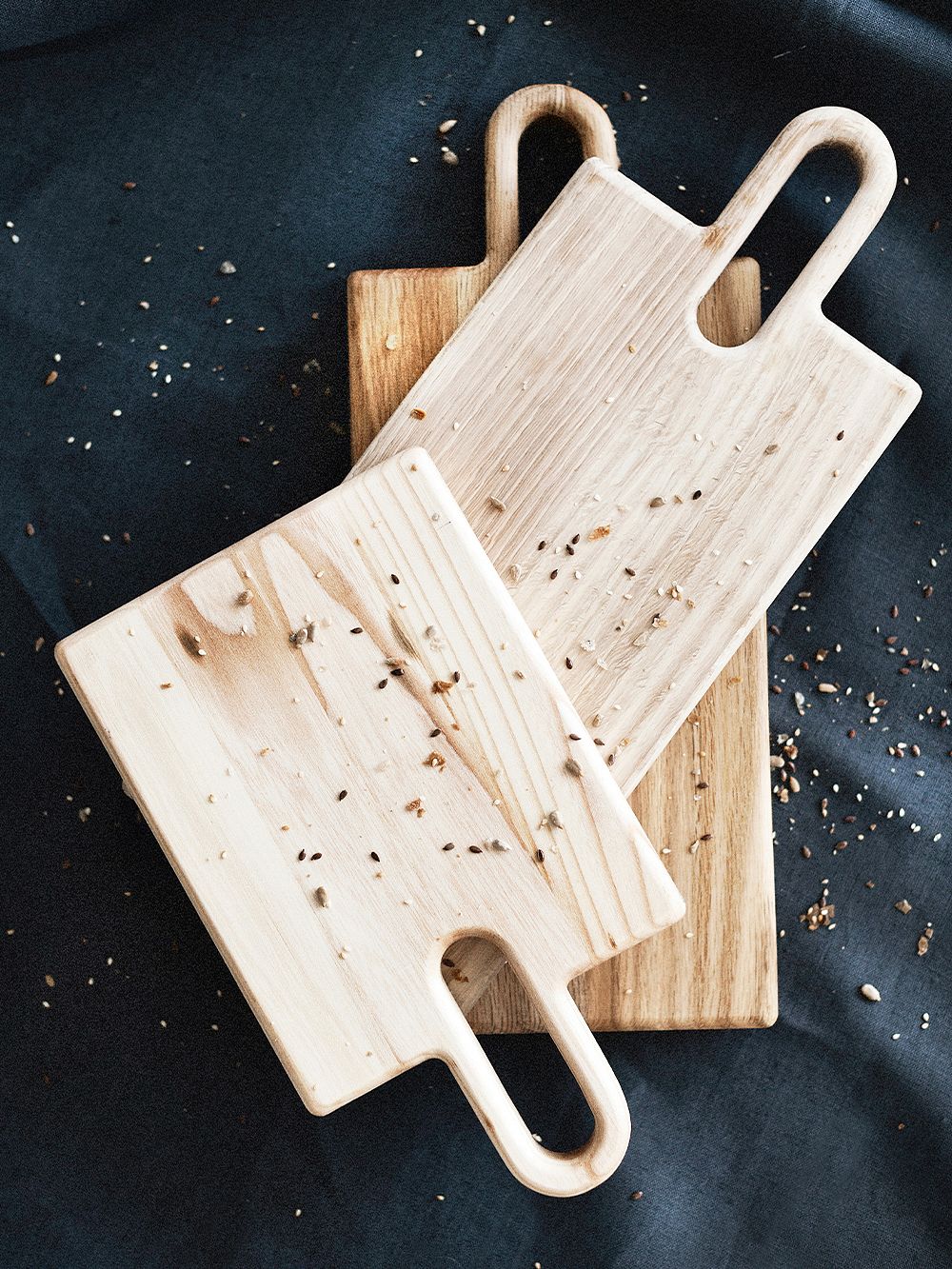 Like a jewel of the kitchen
In addition to its actual purpose, a beautiful cutting board is also suitable for serving delicacies or displaying important small items. As the name implies, Halikko cutting boards by Hanna Saari are made in Halikko, Finland, and are pleasingly simplistic in shape. The functional handle for hanging gives the otherwise reduced board a distinctive look.
• Halikko cutting board by Hanna Saari >
• All cutting boards >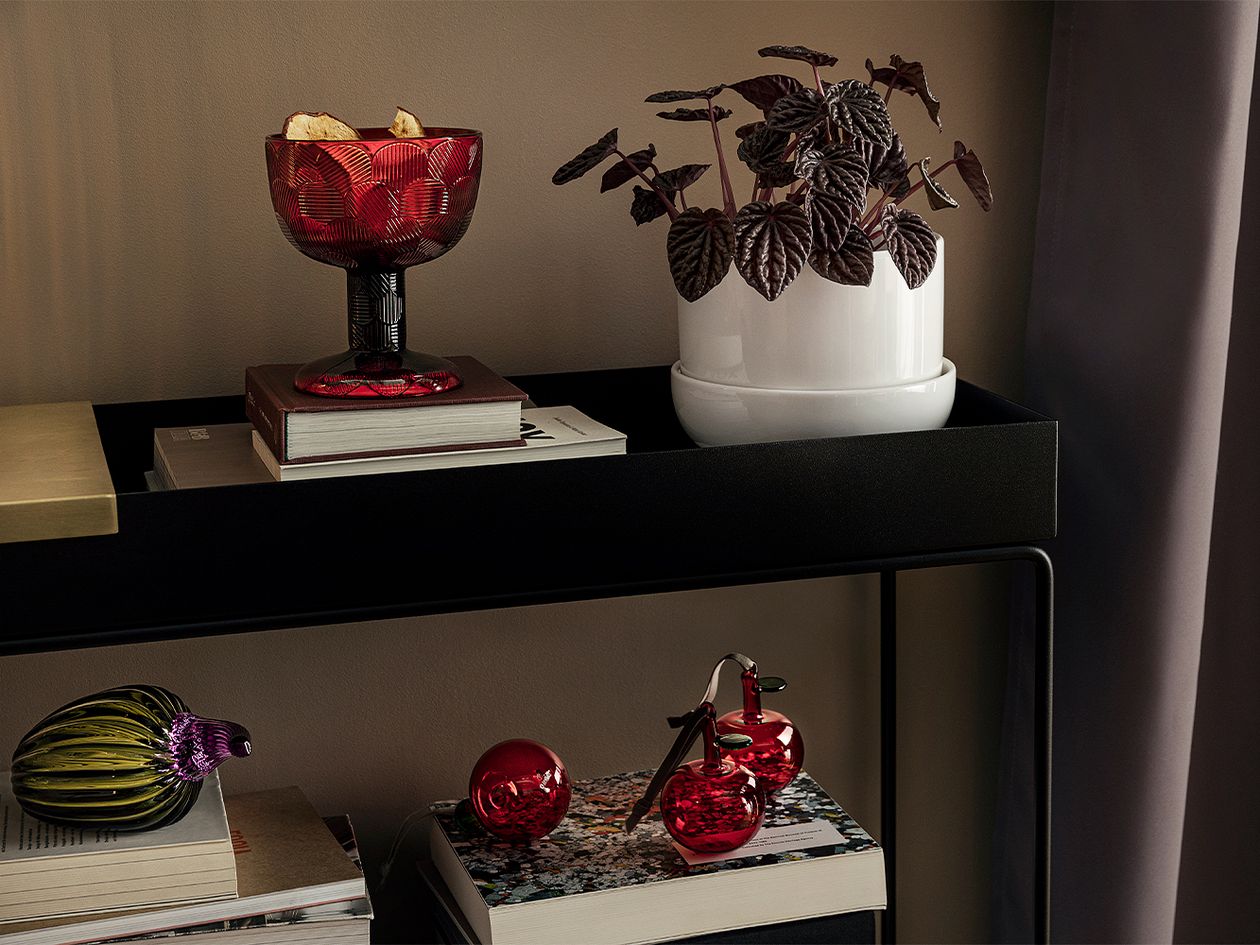 For those with the sweet tooth
Before the Christmas chocolates and pastries head towards the mouth, they can be served in Iittala's Miranda bowl and given as a gift to a friend. The Finnish pressed glass icon designed by Heikki Orvola is perfect for serving snacks or dessert. The bowl made at the Iittala glass factory in Finland features a detailed, textured decoration that reflects light in a unique way.
• Iittala's Miranda bowl >
• All serveware >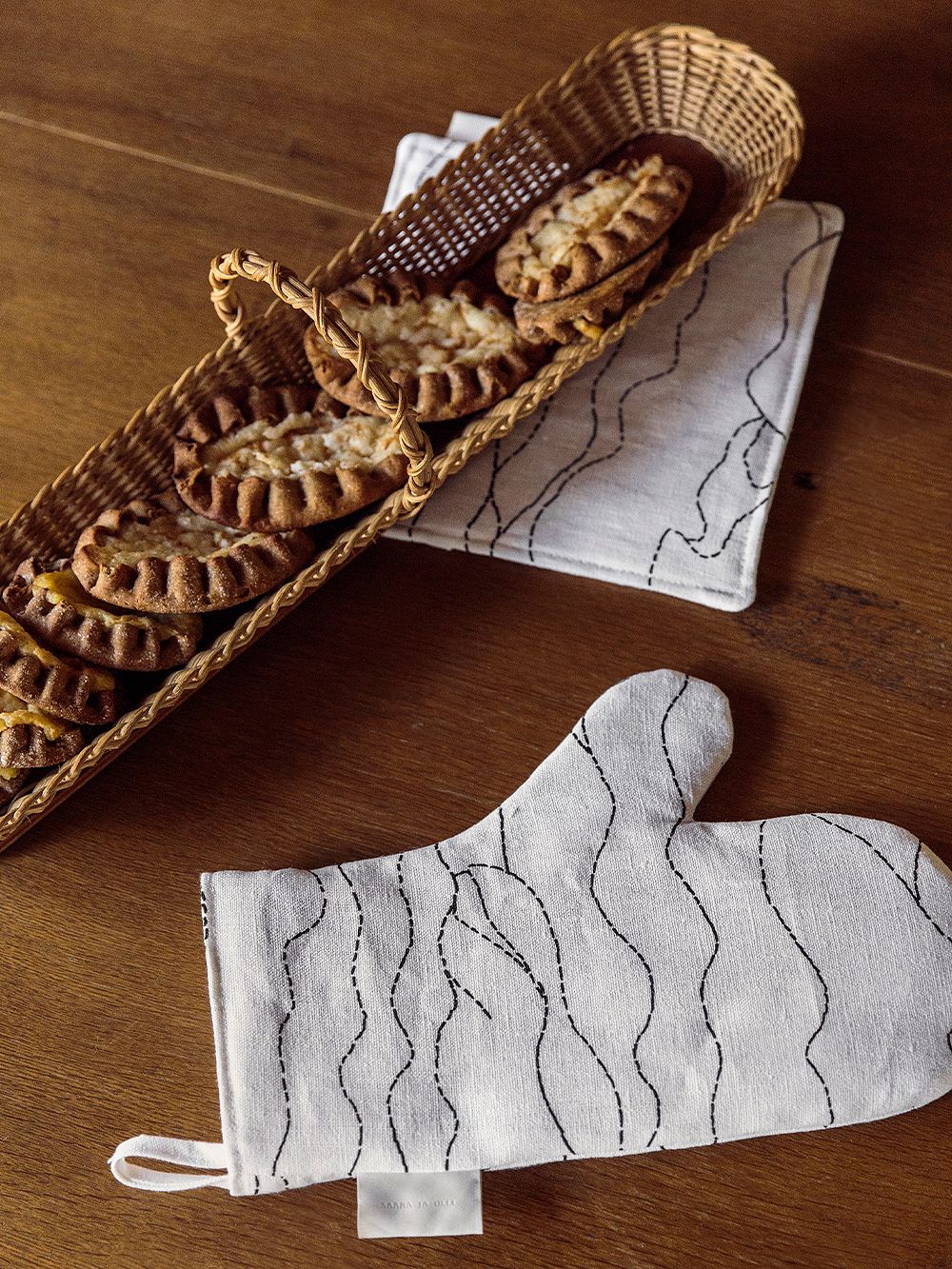 Cooking therapy
The charming products by Saana and Olli are made from durable hemp fabric and transparently manufactured in Finland. In addition, they are the most delightful gifts for those who enjoy cooking! The pattern of the Rakkauden meri ("Sea of love") oven mitten consists of wavy lines and celebrates love and its unpredictability. Complete the present with a tea towel or pot holder.
• Saana ja Olli's Rakkauden Meri oven mitten >
• All kitchen textiles >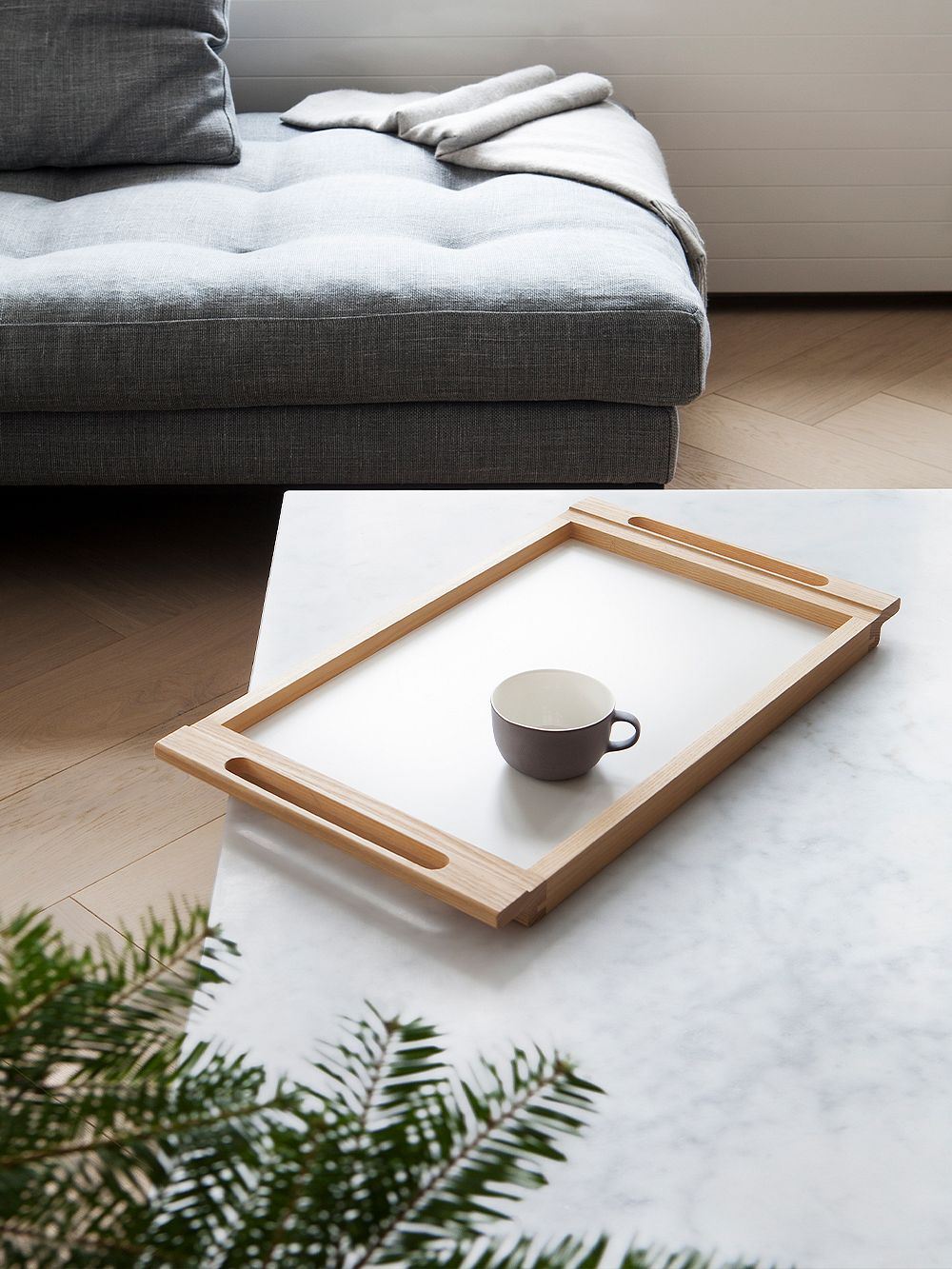 Everyday aesthetics
Soft sheets, steaming coffee and Nikari's Alvar tray are made for a relaxed Sunday morning! The Alvar tray is a beautiful everyday object that can find its place on the table as such or decorated with your favorite objects. Designed by Alvar Aalto in the 1960s, the tray celebrates the long-lasting collaboration between Aalto and Nikari's founder, carpenter Kari Virtanen, and is the oldest product in Nikari's collection.
• Nikari's Alvar tray >
• All trays >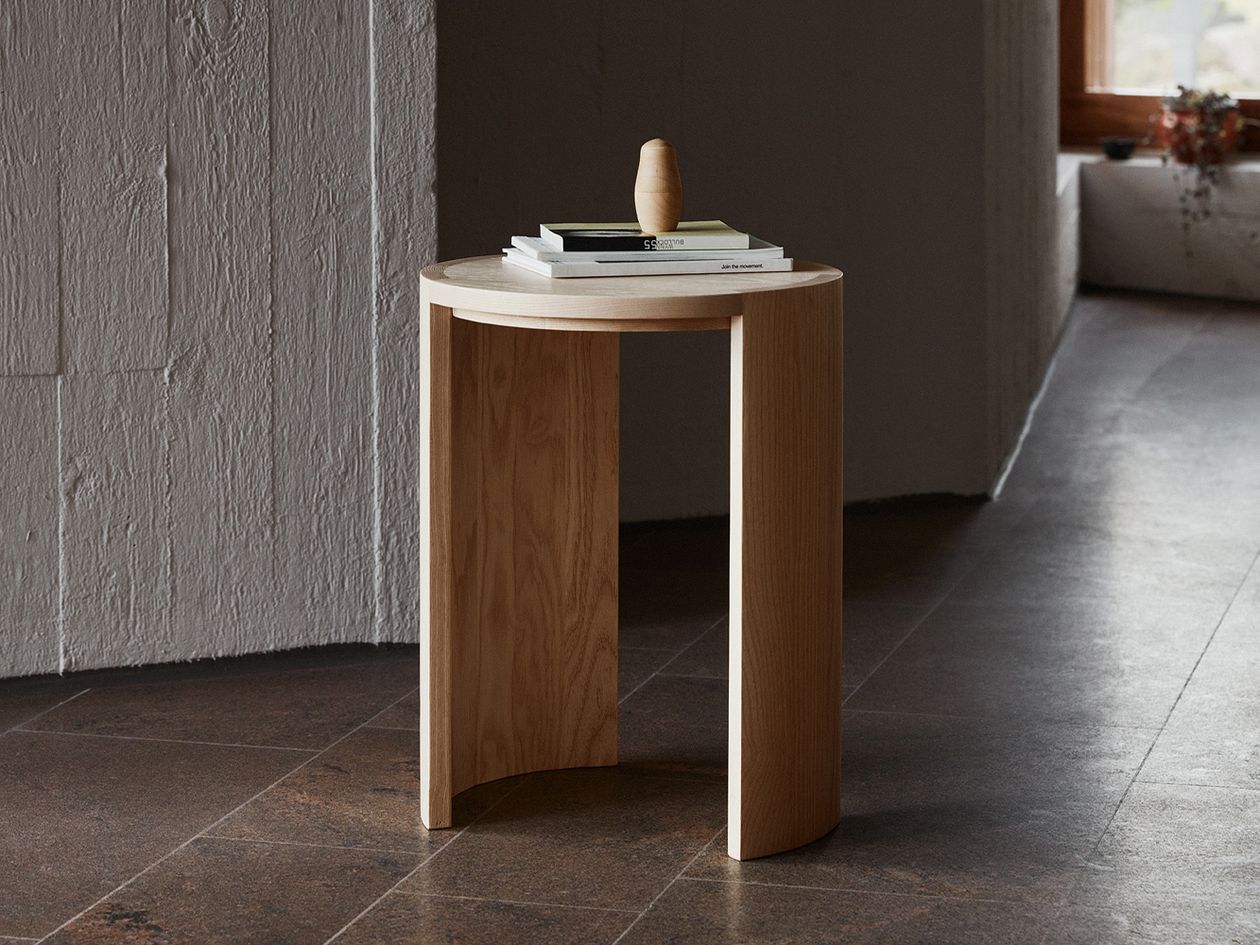 Multipurpose furniture
If it is possible to invest a little more in the Christmas gift, the multi-purpose high-quality stool is the perfect gift for every design lover. Made by Choice's Airisto stool is designed by Joanna Laajisto and its minimalist, round-lined shape fits the style of many interior styles. Alternatively, the charming ash stool can also be used as a small side table.
• Made by Choice's Airisto stool/side table >
• All stools >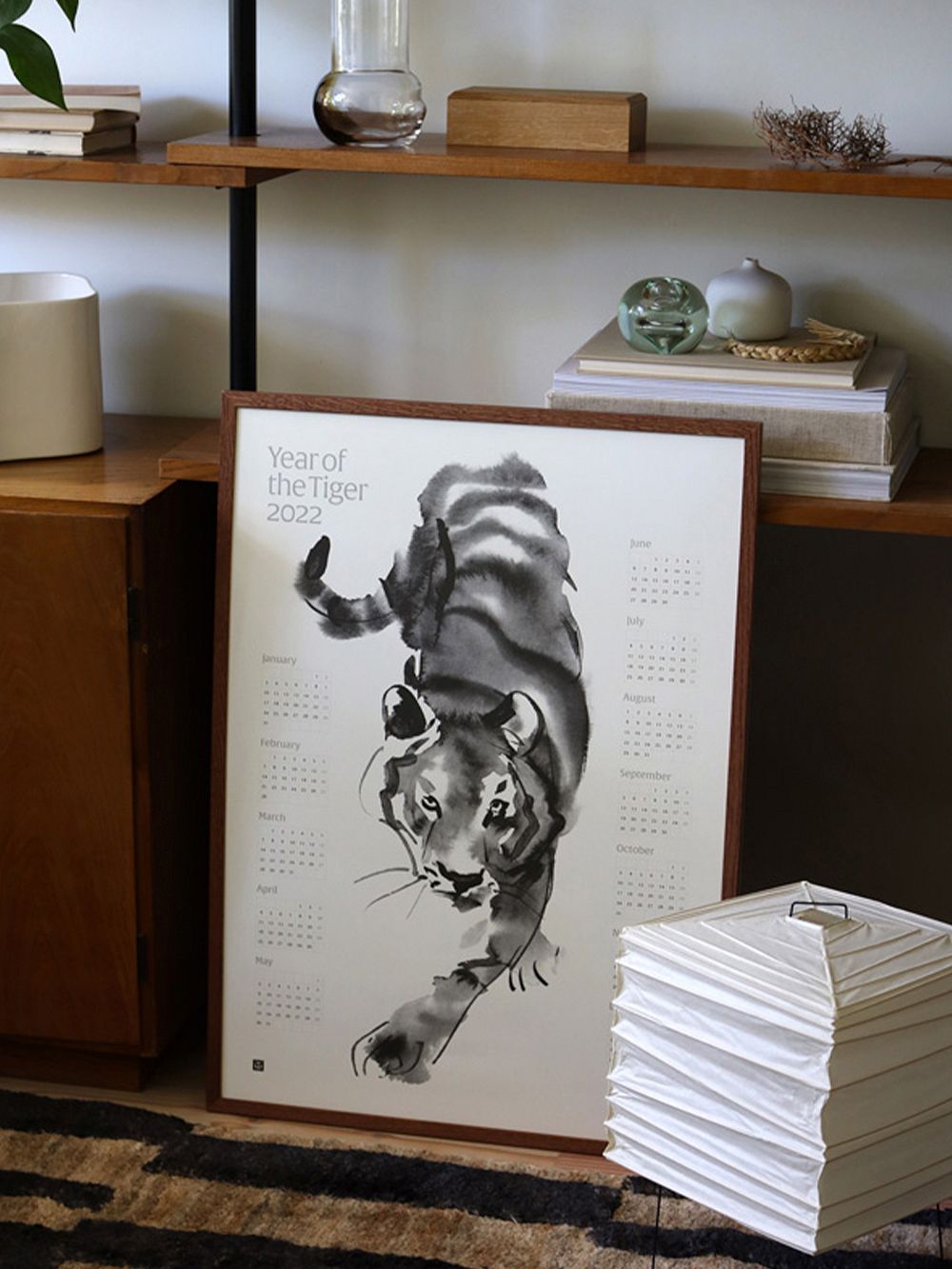 Calendar for the next year
Did you know that the upcoming year is the year of the tiger? According to the Chinese horoscope, those born in the year of this feline are sensitive but courageous thinkers. Teemu Järvi's Year of the Tiger poster calendar is a creative gift idea for both those born in the year of the tiger and those who always forget what day it is. The artwork is printed on environmentally friendly matte paper.
• Teemu Järvi Illustrations' Year of the Tiger poster calendar >
• All posters >
From nap to dinner table
Someone who chills easily enjoys being wrapped in a linen blanket. Decorated with a rich, flowing pattern presenting the treats of Finnish nature, the Villiyrtit blanket is woven in Finland at the own weaving mill of Lapuan Kankurit and designed by illustrator Matti Pikkujämsä. The multi-purpose interior textile is transformed into a tablecloth in the blink of an eye.
• Villiyrtit blanket/tablecloth by Lapuan Kankurit >
• All textiles >
See also:
• More gift ideas from Finland >
• Holiday Shop at Finnish Design Shop >
Text: Sarianna Määttänen Images: Suvi Kesäläinen, manufacturers