Design Stories had the honor to meet Asian creatives who opened the doors to their homes and showcased some of their most beloved design items from Scandinavia and the rest of Europe. In this story, we visit the home of Singapore-based industrial designers Timo and Pris from Studio Juju.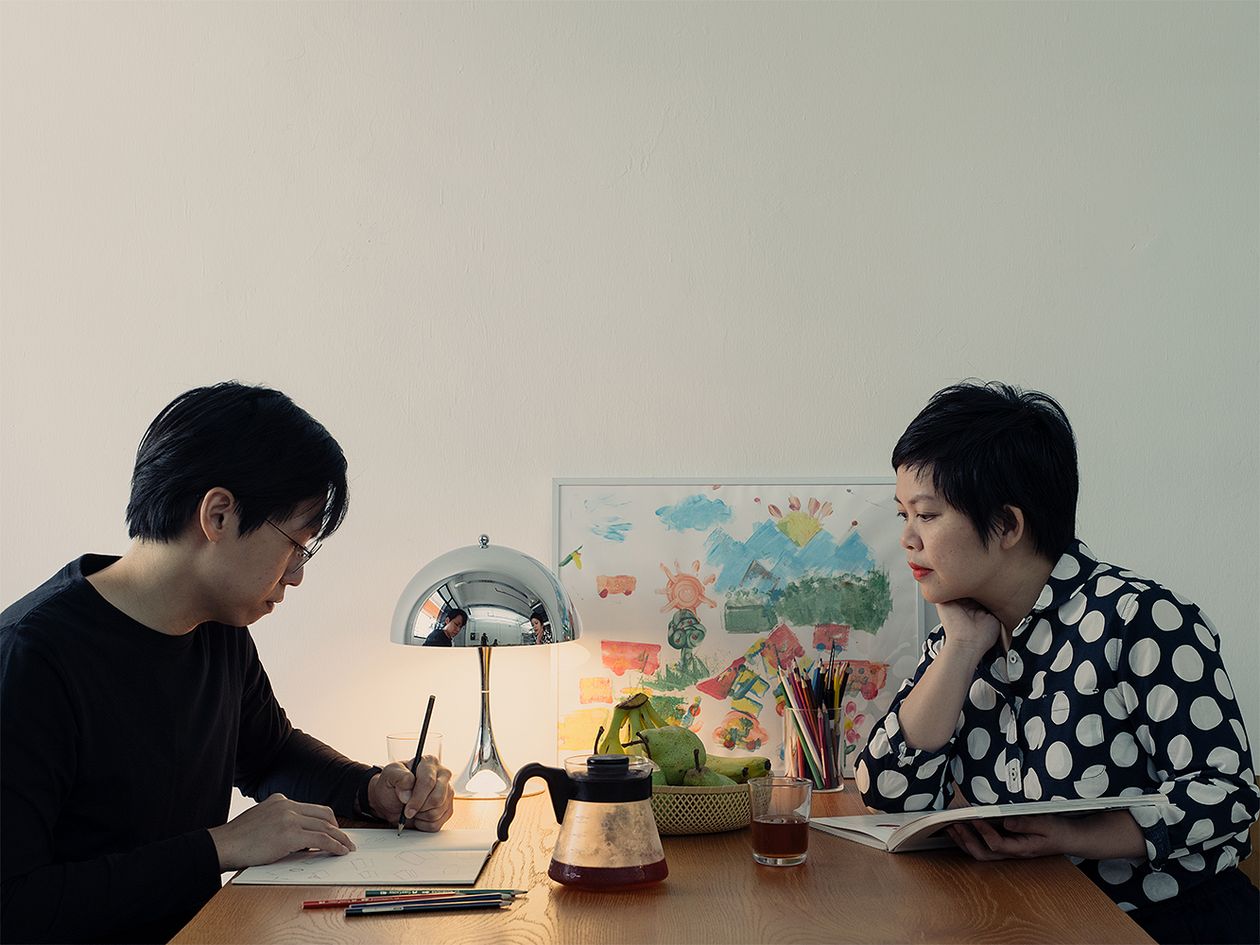 STUDIO JUJU is a Singapore-based creative agency founded in 2009 by awarded industrial designers Timo Wong and Priscilla "Pris" Lui. Specializing in furniture, product and space design, Timo and Pris share a fresh, optimistic approach to design, and their works are often characterized by simplicity and warmth. The very same words could be used to describe the couple's home.
In this story, we visit the home of Timo and Pris, who share with us some of their most meaningful objects and tell the stories behind each.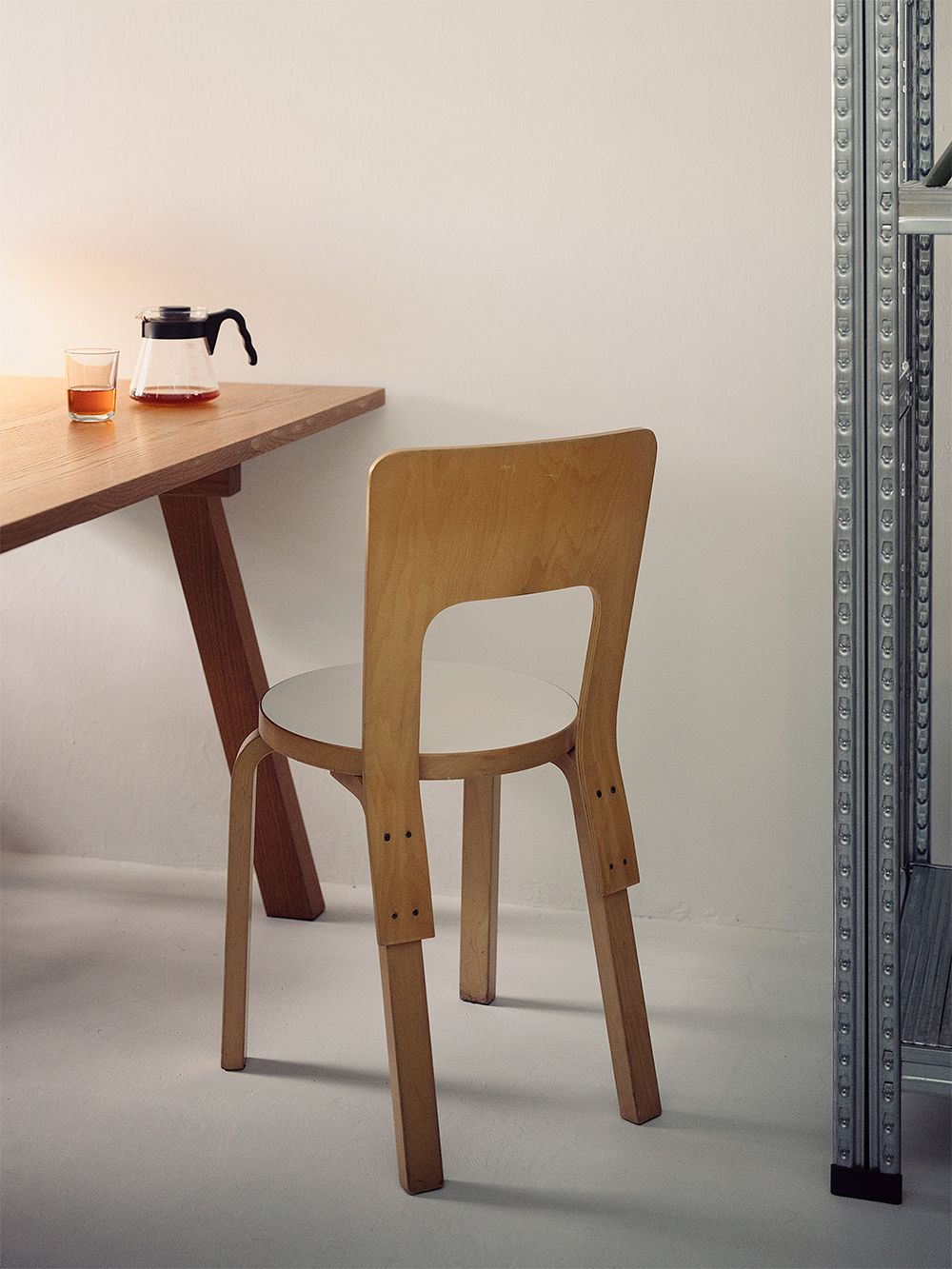 Artek: Aalto chair 66
"This chair holds a significant place in our home as it brings back wonderful memories from our wedding. We were first introduced to it at our wedding venue at a local restaurant. The restaurant was furnished with Artek 66 chairs, and we were very drawn to the chairs as well as the restaurant's architecture and environment. After our wedding, the restaurant relocated, and the Artek chairs were brought over to a nearby junk store, from which we later purchased them.
We currently own two versions of these Artek chairs: the older one is with a white laminate finish and the newer one is in natural birch. It is a chair that is built to last, despite aging over time. It's certainly a piece that pays homage to Alvar Aalto's fundamental aesthetic approach!"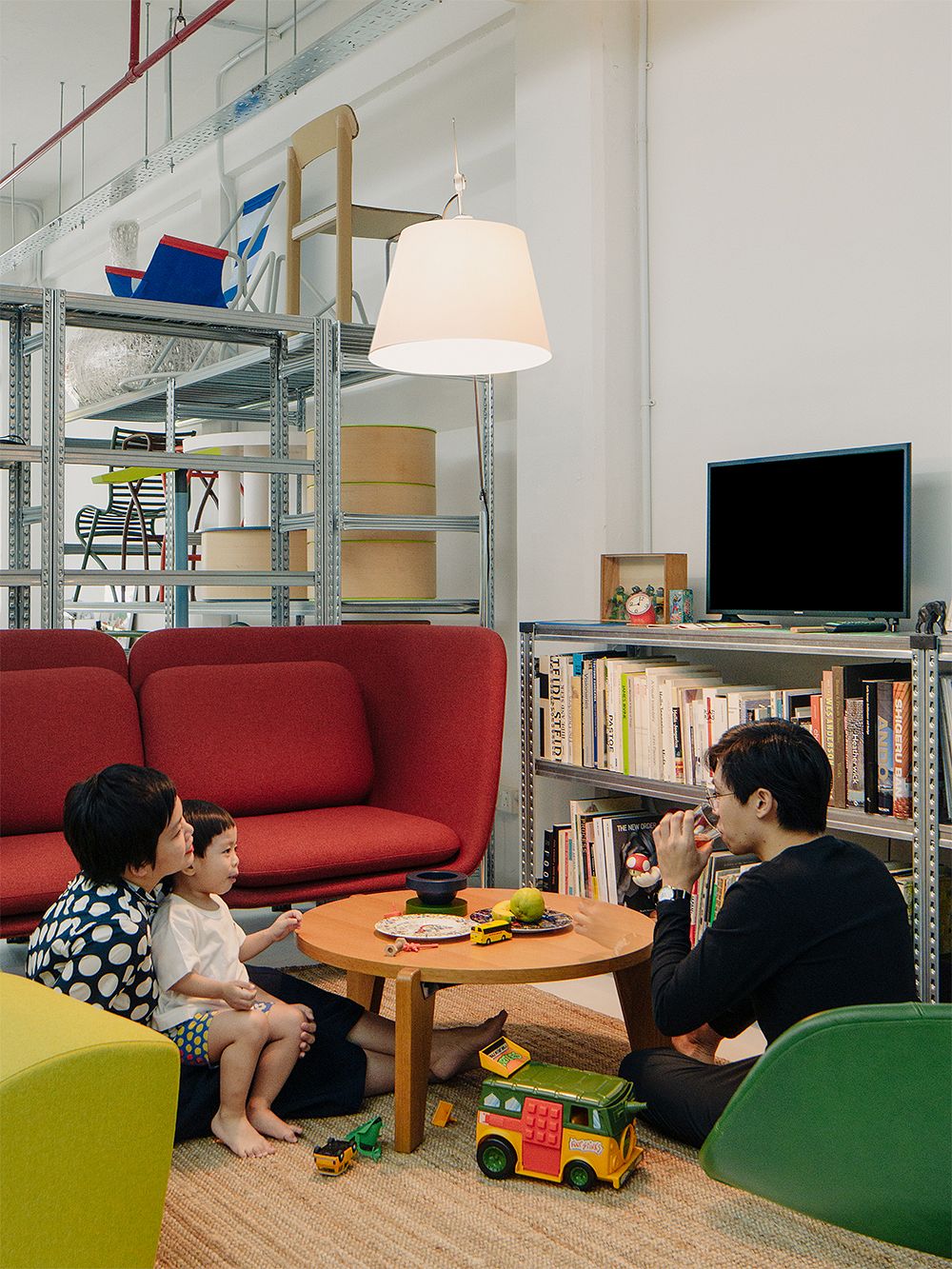 Vitra: Guéridon Bas coffee table
"Often, coffee tables occupy a large portion of the living space in a home. We were, therefore, consciously looking for one that could fit proportionally well in our space. With a background in industrial design, we tend to be more sensitive to the strength and finesse of the construction and design of the furniture.
Naturally, Vitra's Guéridon Bas coffee table by Jean Prouvé caught our attention. We like how the components of the table are constructed as a union of both aesthetics and technicality. We loved it so much that we even purchased the dining set from this series. Perfect and balanced addition to our contemporary home!"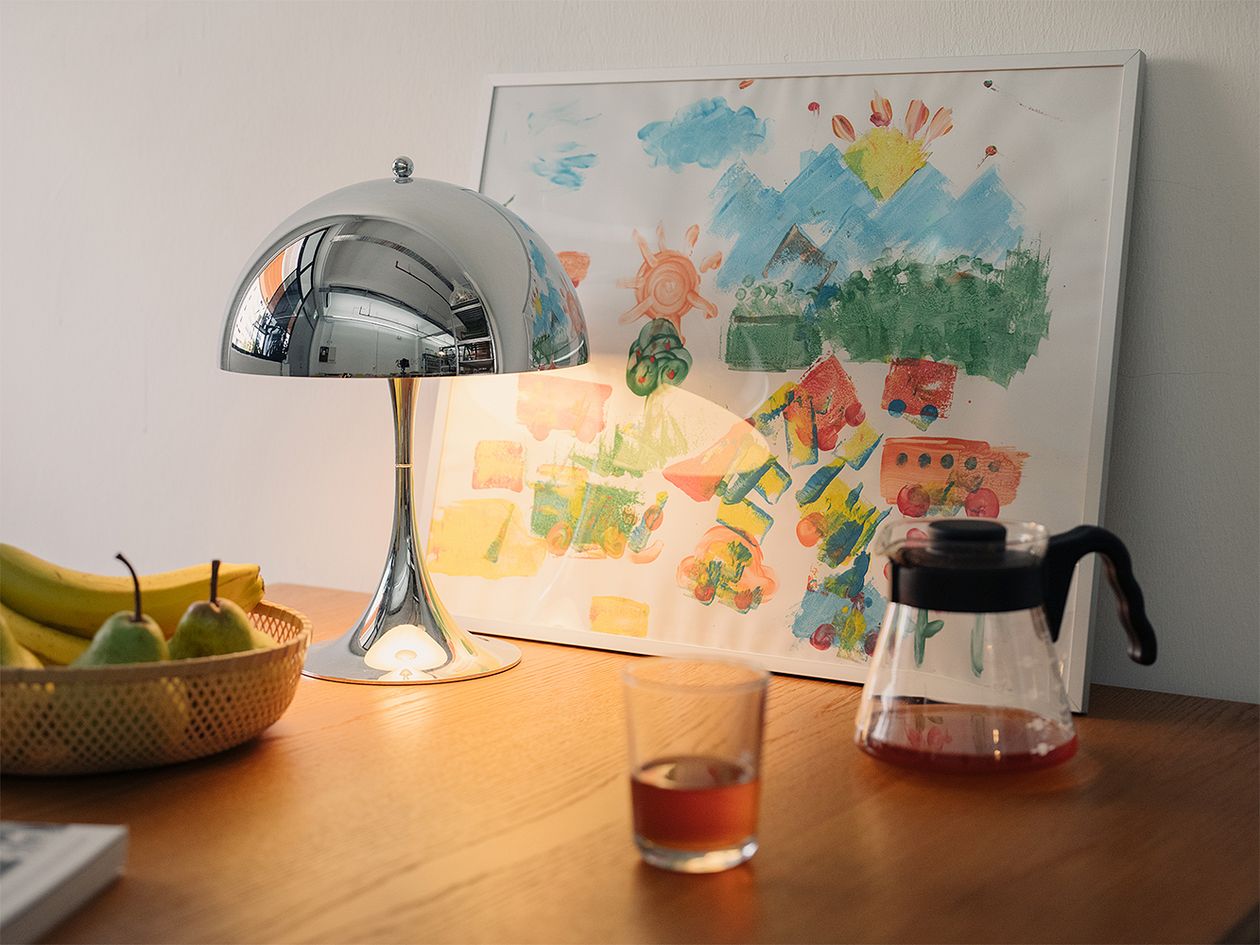 Louis Poulsen: Panthella lamp
"Funnily enough, we actually won the Panthella lamp by Louis Poulsen from a lucky draw during the opening party of a local furniture store! It is a simple design with an iconic shape that is beautifully portrayed when it is lit. With the metallic chrome finish of the lamp, it creates a reflective surface that blends in with the space. The nature of this material also playfully mirrors and bounces off lights around. When the lamp is switched on, the glow around it casts a shadow on the table, evoking a nice atmosphere. It's a piece that we grow to admire over time."
• Louis Poulsen's Panthella Mini lamp >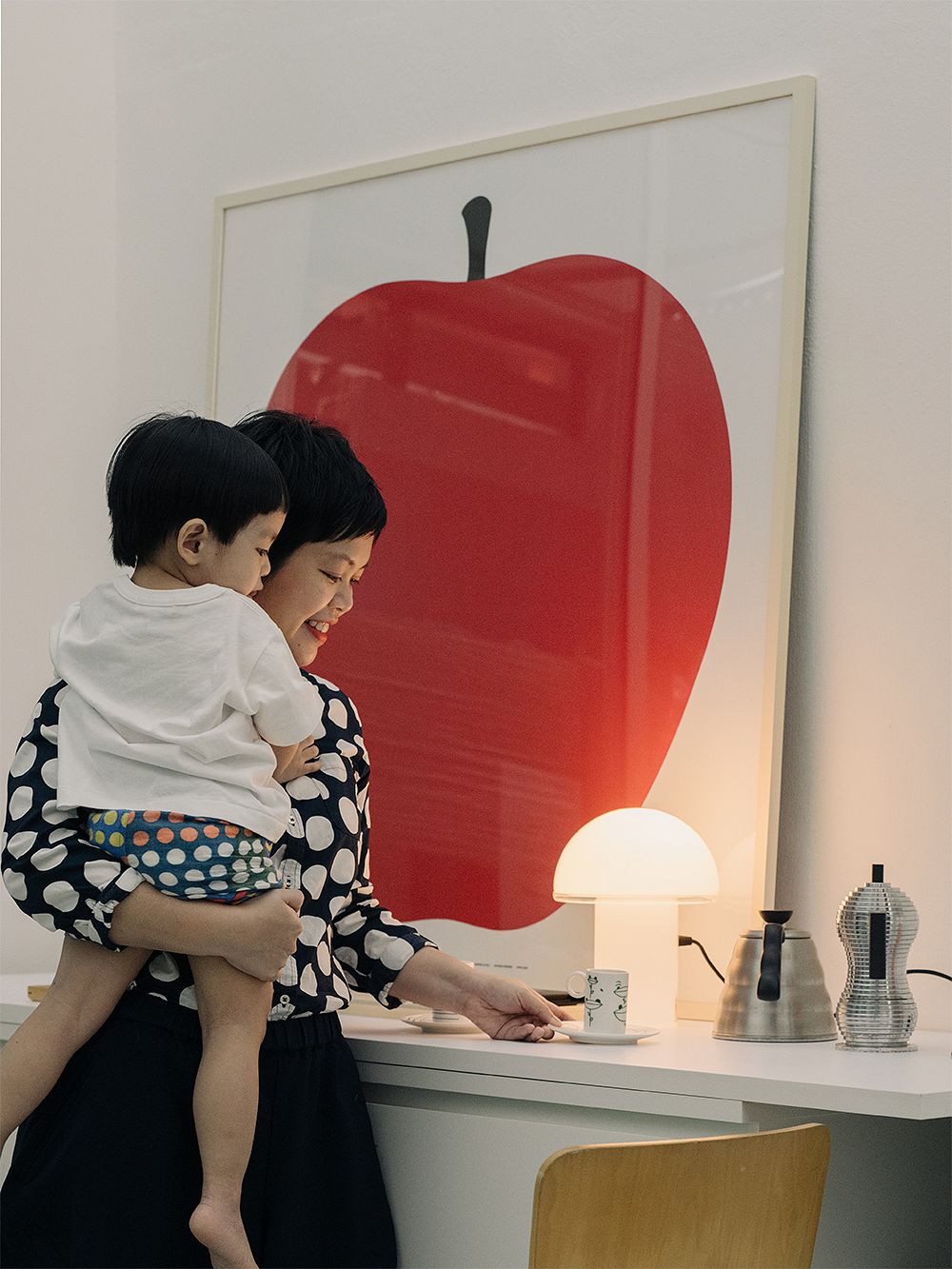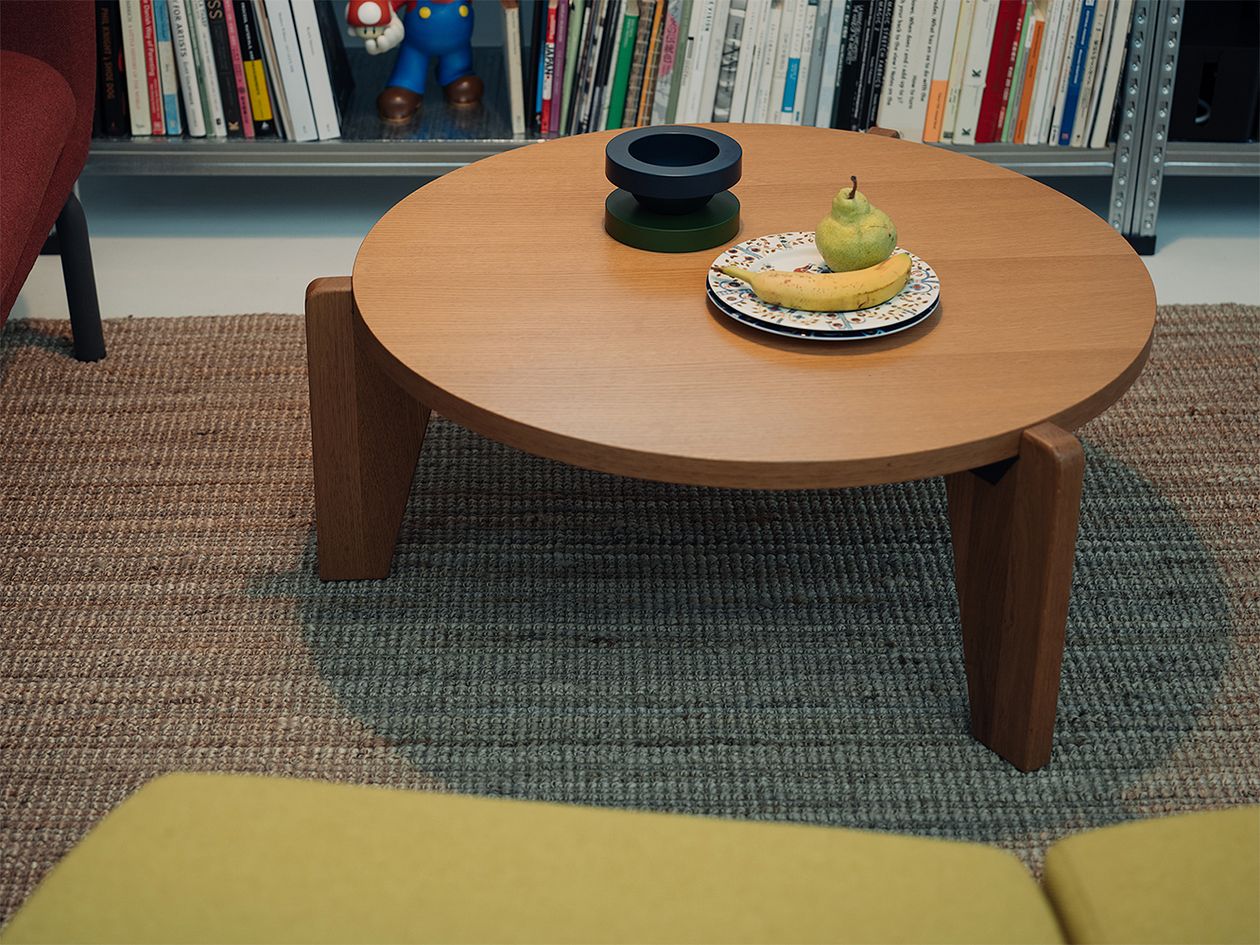 Can you tell us how the objects are fitted in your home?
Timo: "In general, we don't take a very conscious approach to style our house. Often, it starts from a functional approach when we purchase an item. We tend to be drawn to a certain lasting quality in furniture. Interestingly, it will naturally come together when all the selected pieces are placed together, forming a certain curation and composition of things that we like. It can turn out to be eclectic sometimes. But it helps to personalize the house that uniquely represents us."
"We tend to be drawn to a certain lasting quality in furniture."
Pris: "In a very organic manner, the style, aesthetics and atmosphere of the house are found through the collection of things we personally like. As stated earlier, each element has its own certain robustness and finesse in construction, materials and composition. Those are the important qualities that we like."
Do you already have some design pieces on your next purchase list?
Timo: "Yes! Mine would be the Kaari wall console from Artek, to extend our existing Kaari wall shelf."
Pris: "And my choice would be the classic Tea trolley 900, designed by Alvar Aalto for Artek."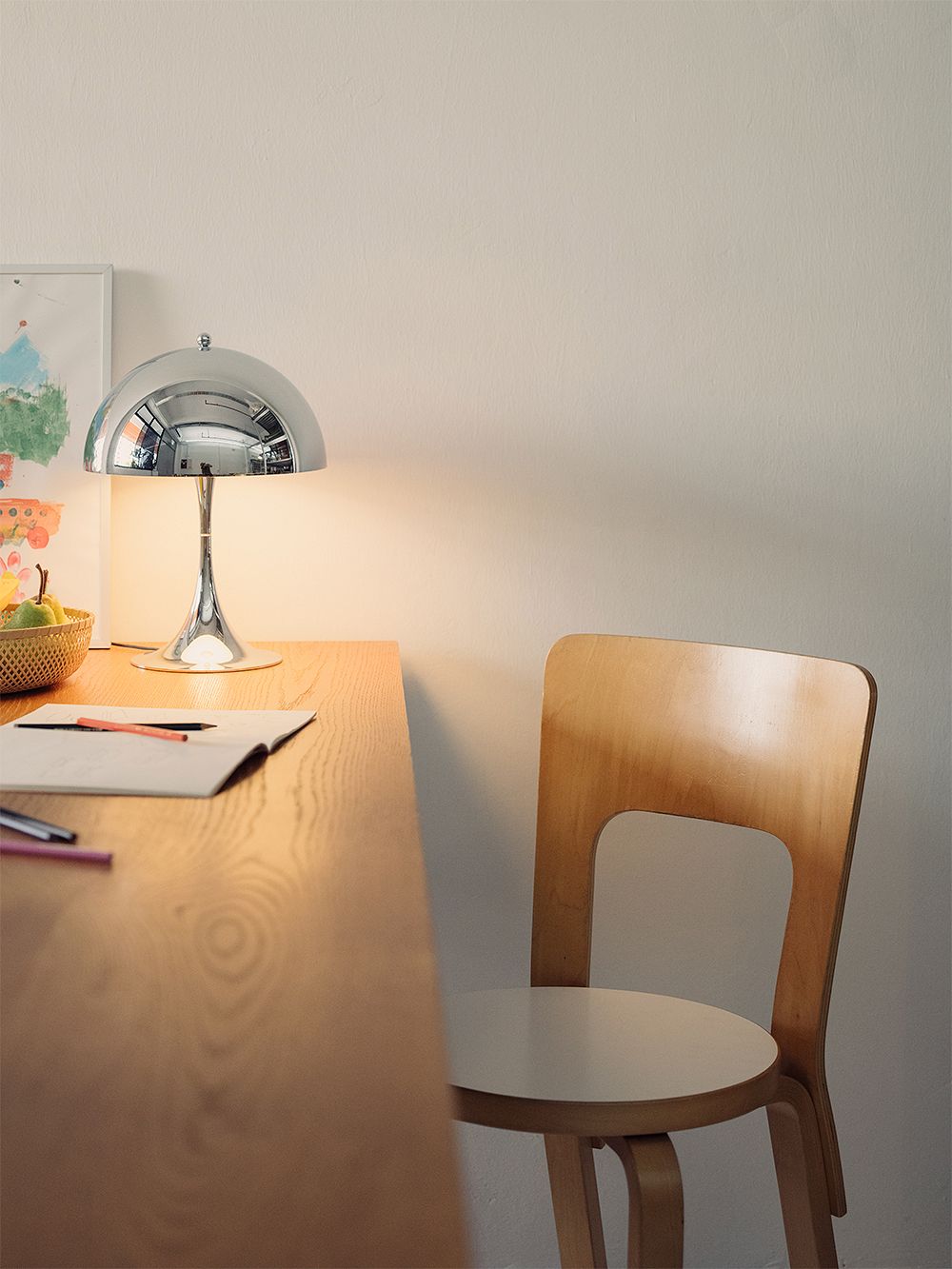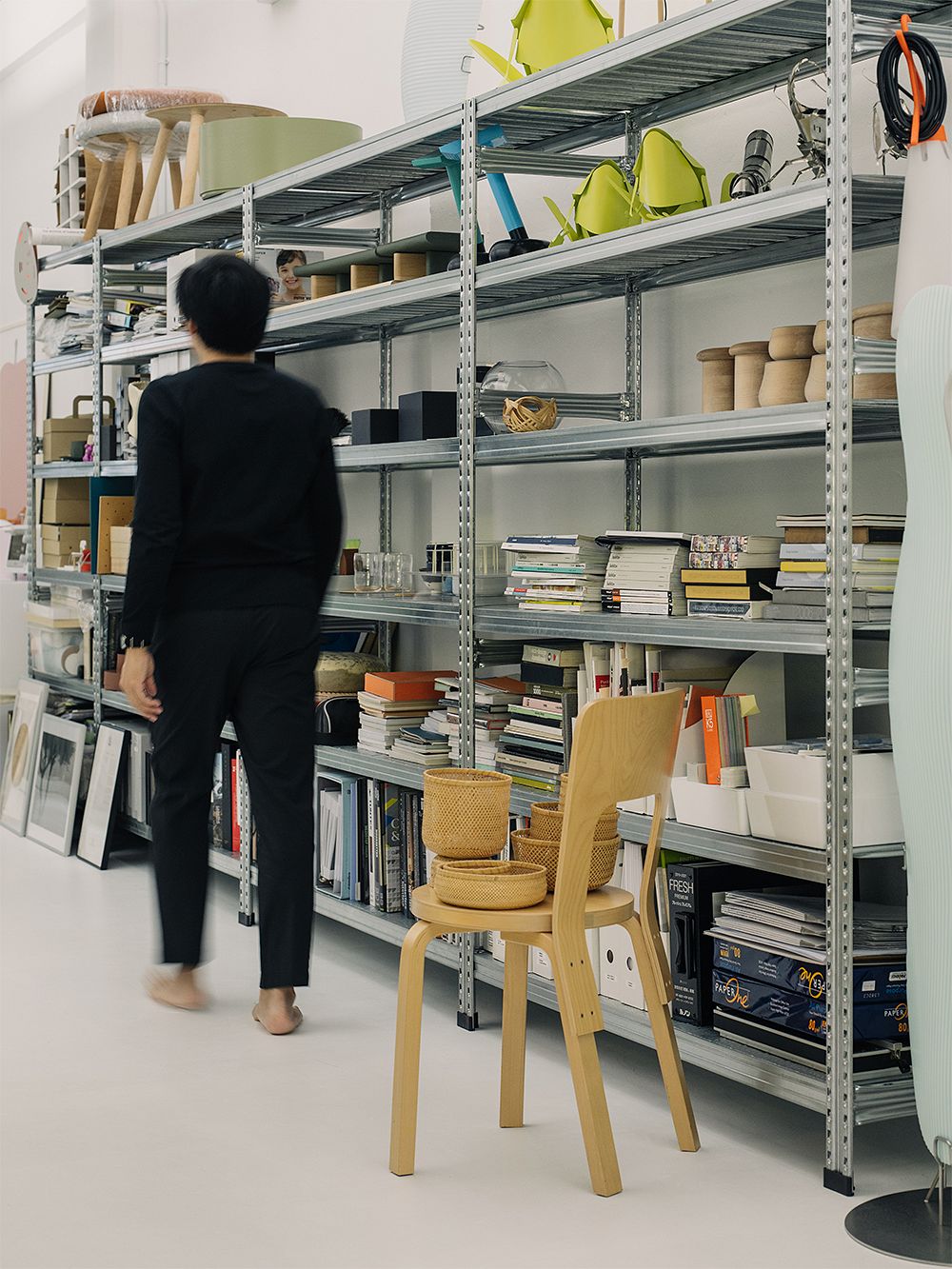 Lastly, how would you describe your perfect home?
Pris: "A perfect home is somewhere where I can see a lot of greenery. Quiet and contemplative but still in the heart of the city. I like the convenience of the city while still having the choice to be excluded from it."
Timo: "Good natural lighting is important for my perfect home. How the morning light travels and shines into the house versus the soft evening light. It plays a vital part in creating the spatial quality of a home."
See also:
• New arrivals at Finnish Design Shop >
Text: Melissa Tsang Images: Khoo Guo Jie