In this column, the editorial staff of the Finnish interior design magazine Avotakka will share their favorite products and interior design solutions that have proved functional in their own homes. Editor-in-Chief Kari-Otso Nevaluoma has found six items that fit into the dining area of his new second home.
1. The benefits of a round table
"I'm currently looking for furniture for a dining area in my wooden house built in the early 20th century. Since I don't have that much space, I'm looking for a round, compact table with some character. And CPH20 by Hay, with a diameter of 120 cm, is just that.
The table belongs to the Copenhague Collection, designed by French brothers Ronan and Erwan Bouroullec. The collection was created when Hay asked the brothers to design tables and chairs for a new building of the University of Copenhagen. I think the CPH20 is just as well suited for a home, especially the oak version. If necessary, I can also add a side table from the same collection."
• Hay's CPH20 dining table >
• All dining tables >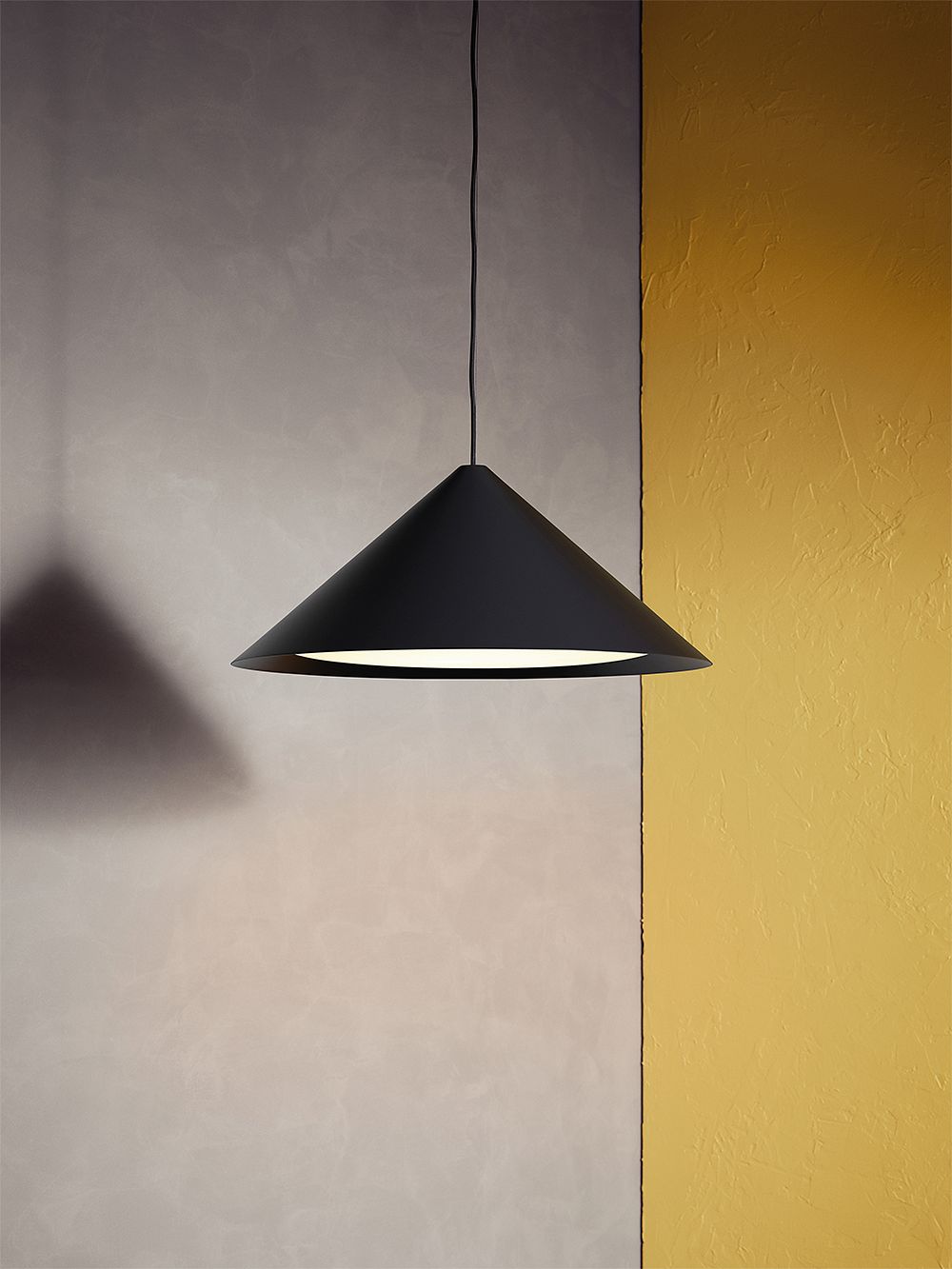 2. Undazzlingly beautiful light
"We had several Panthella lamps by Verner Panton in my childhood home. If Louis Poulsen had a Panthella pendant, I would probably choose that, but instead the Keglen 650 catches my eye.
I like the curved glass surface built under the shade, because it ensures that the light diffuses softly downwards without being too bright. Keglen 650 is part of the collection by the Bjaerke Ingels Group's BIG Ideas design team, consisting of models in various sizes. Instead of a single lamp, I might even hang a group of Keglen lamps on my ceiling."
• Louis Poulsen's Keglen 650 pendant light >
• All pendant lamps >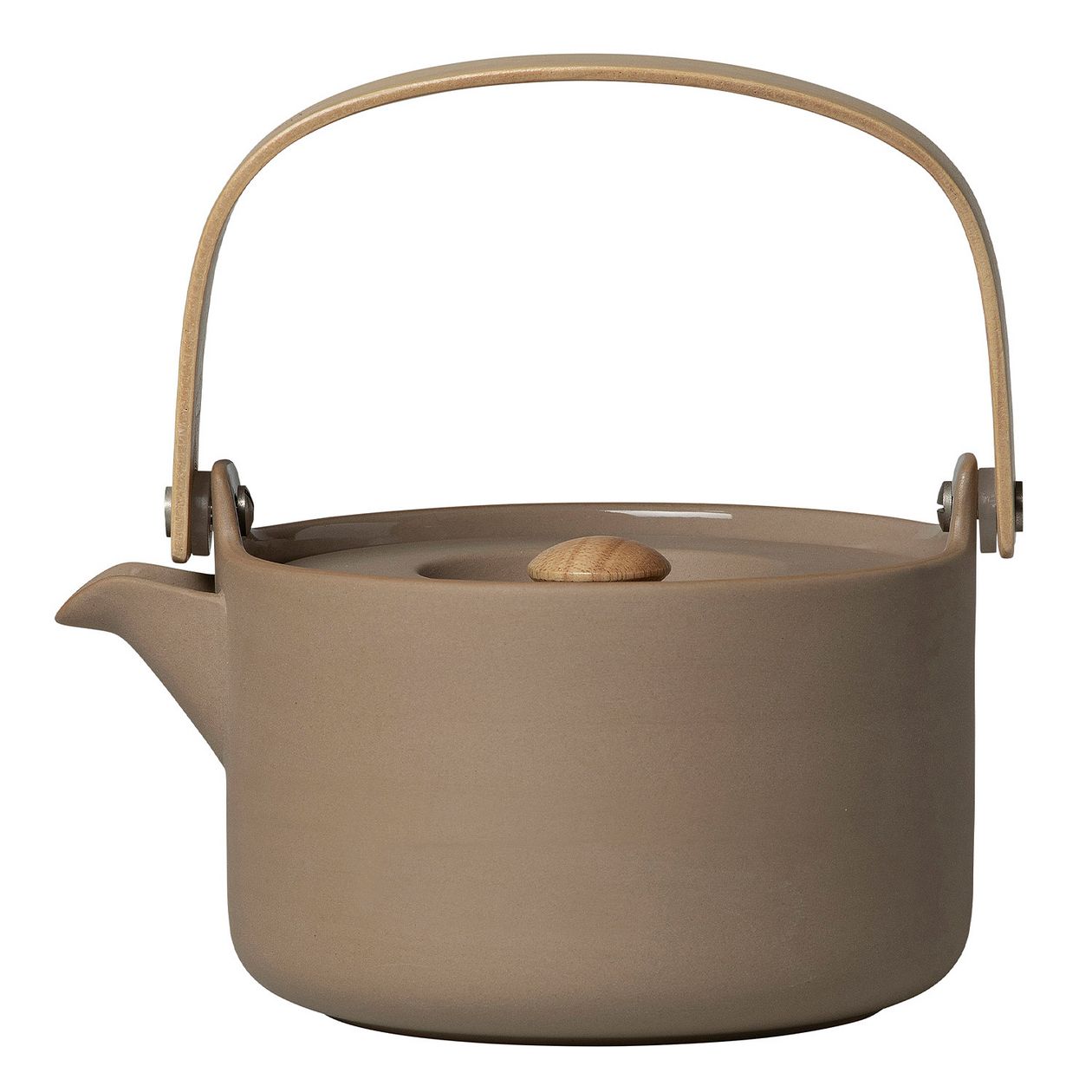 3. Teapot of delight
"I very rarely buy new dishes. But when I do, they've got to impress me properly and convince me that I won't soon push them to the back of the cupboard to gather dust. I drink a lot of tea every day, but until recently, I didn't have a beautiful pot that I wanted to present to guests.
The Oiva teapot, designed by Sami Ruotsalainen for Marimekko, is delightful not only because of its simple form, but also the grip you get on the handle, and the spout. Made of brown stoneware, the terra-color pot also appeals to me because of its unglazed finish."
• Marimekko's Oiva teapot >
• All coffee pots and teapots >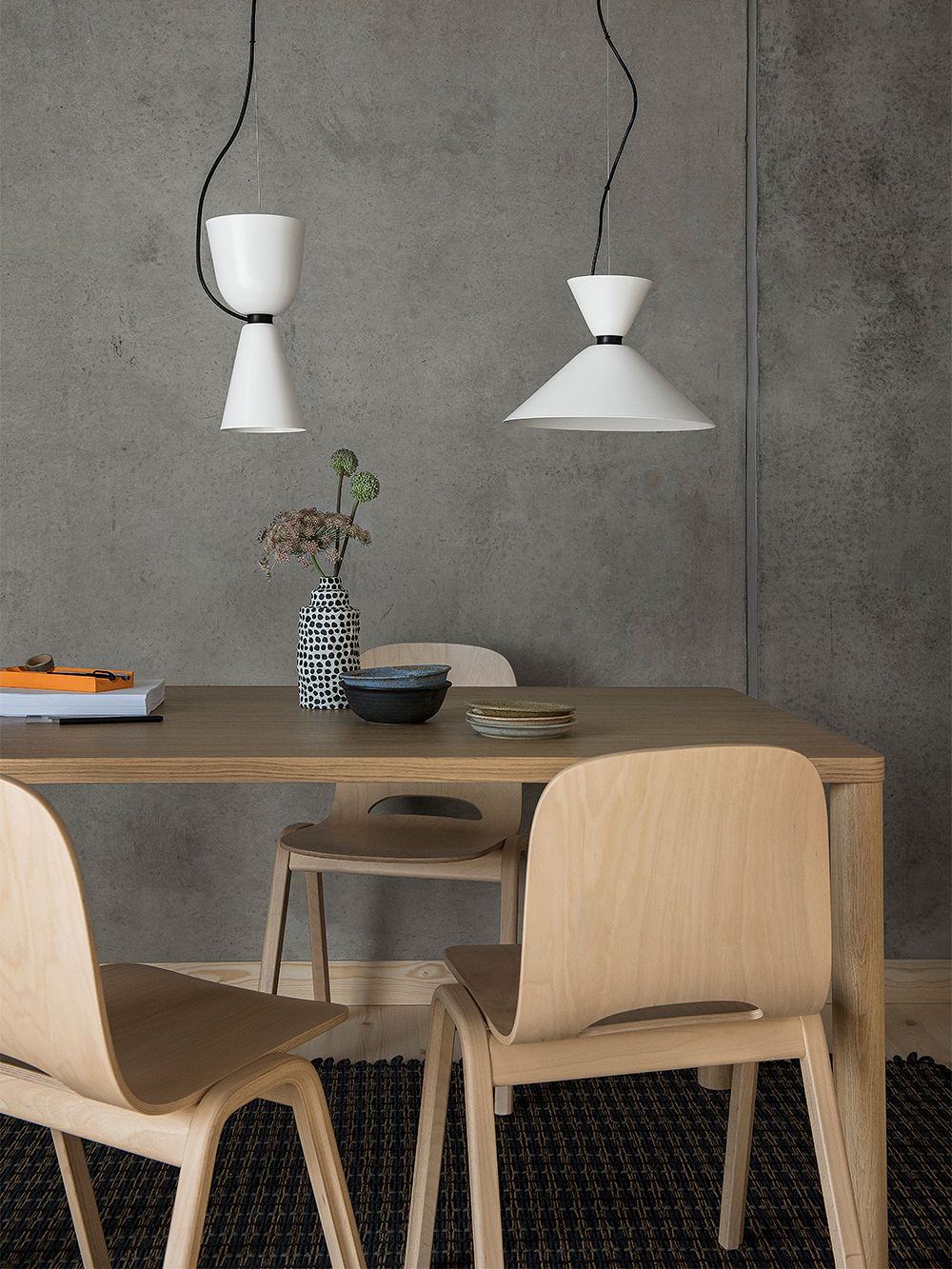 4. Lightweight, durable and stackable chair
"I limit my searches to chairs that take up little space, have a simple leg structure, are lightweight and give good support for the back. All these criteria are met by Touchwood by Hem, made of light beech.
Designed by Norwegian Lars Beller Fjetland, this small chair is, despite its minimalistic appearance, gentle and inviting, and made of natural materials with clear Scandinavian lines. This can be seen in both the seat base and the wood grain patterns. It's also a bonus that the chairs can be stacked."
• Hem's Touchwood chair >
• All dining chairs >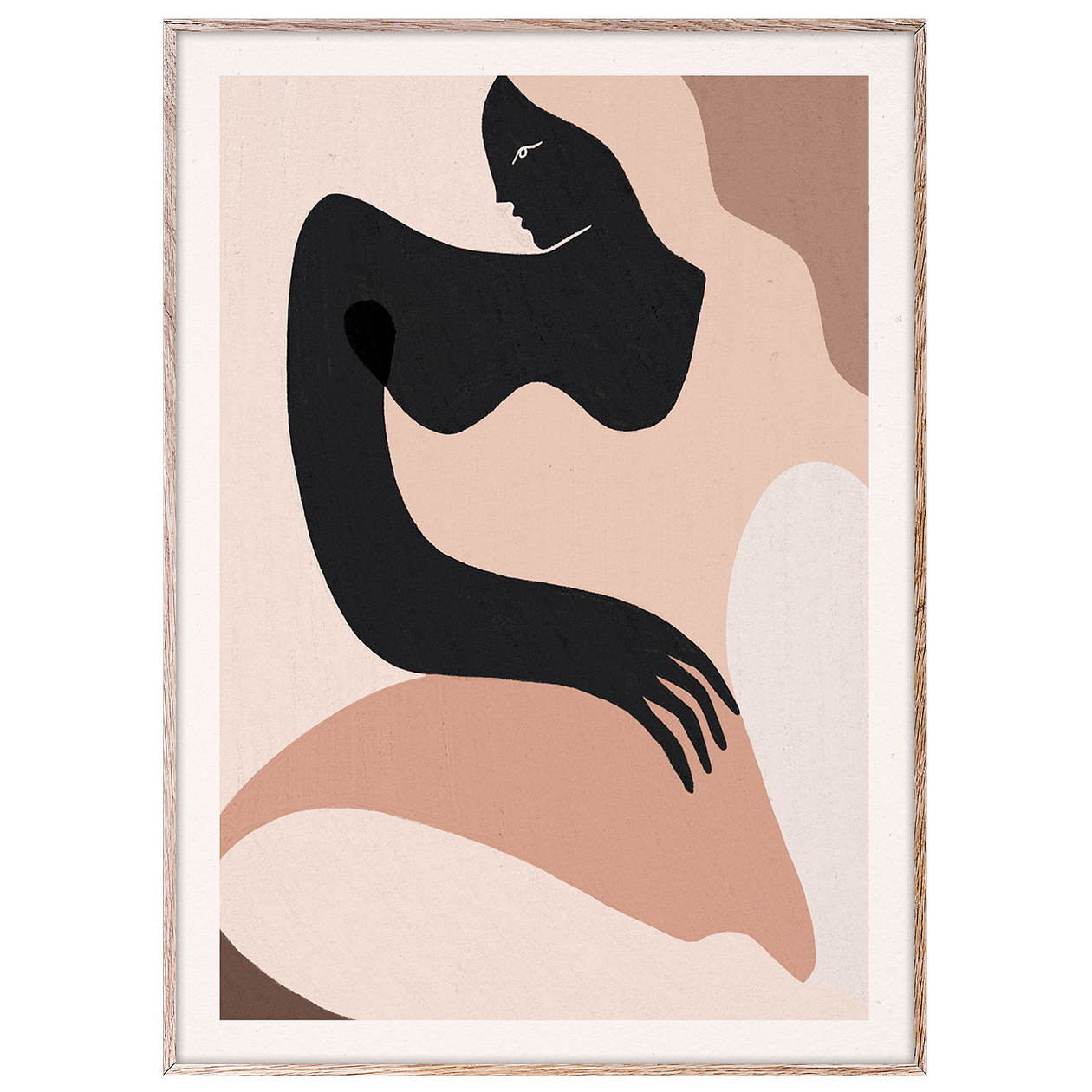 5. Sight for sore eyes
"Empty walls are an abomination to me, so wherever I look in my home, I want to see something striking that means something to me. I find the Siren poster by Paper Collective very gripping. The theme is fascinating, because you can build a story around it, or just let your gaze wander from one color to the next, enjoying the color balance.
I also believe it will create interesting conversations among the people sitting around the dinner table. I like it very much that only a limited number of Paper Collective posters are printed and that part of the proceeds goes to charity. In the case of the Siren poster, it was a school being built in Nepal by Paper Collective that benefited.
• Paper Collective's Siren poster >
• All posters >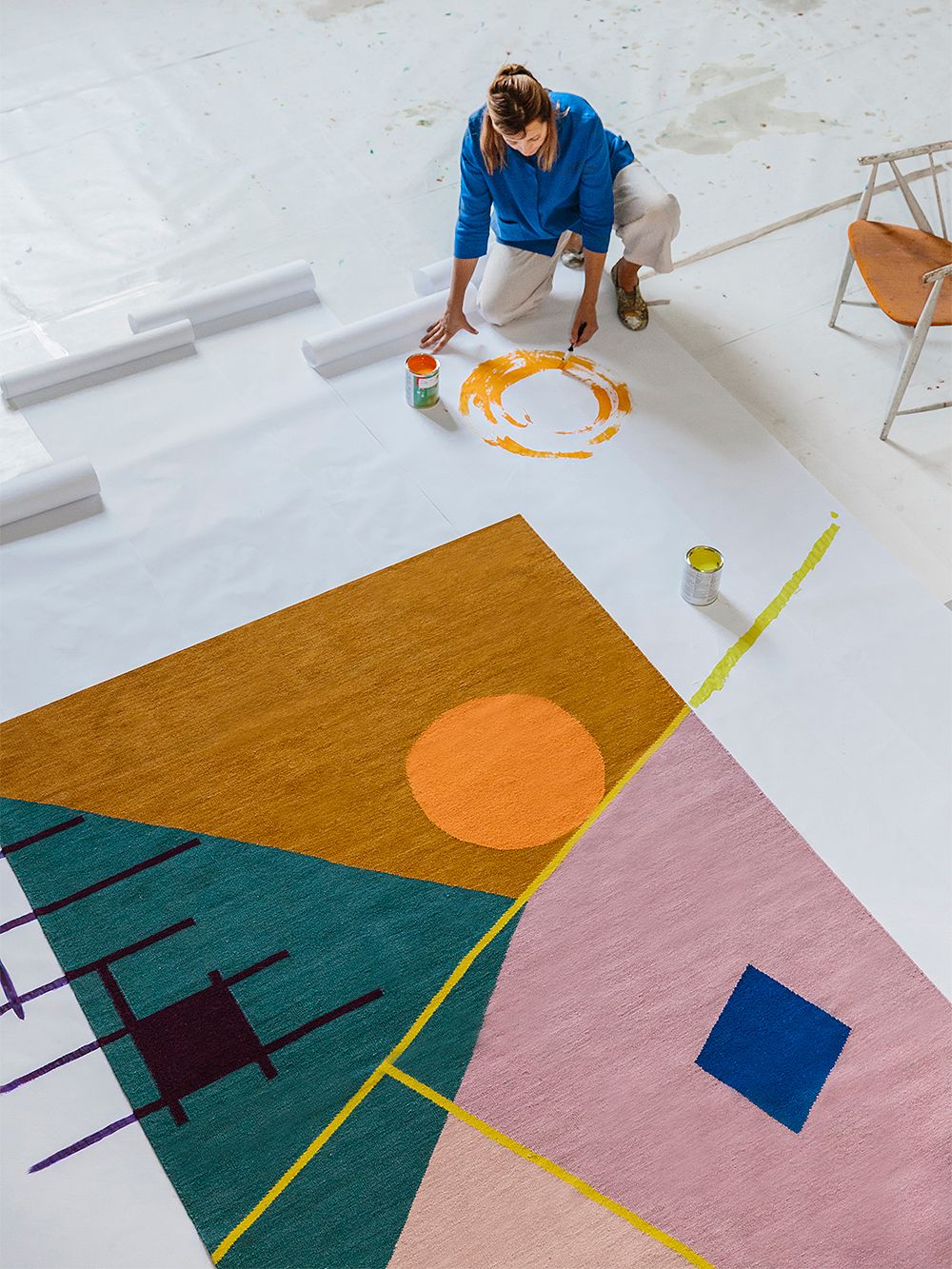 6. A rug that steals your attention
"There are two criteria when looking for a suitable rug. It has to be big enough, so that its edge extends 30–50 cm from the back leg of the chair even when you are sitting on the chair. Secondly, the rug should be colorful enough so that a few stains won't make it look dirty. I've been thinking a lot about the shape. Would round be too obvious a choice, even if it were visually excellent?
The problem was solved when I saw the Zeniitti wool rug by Finarte, with an exquisite design of geometric lines and shapes by Minni Havas. The multicolored patterns combine a blazing sun and the horizon."
• Finarte's Zeniitti rug >
• All wool rugs >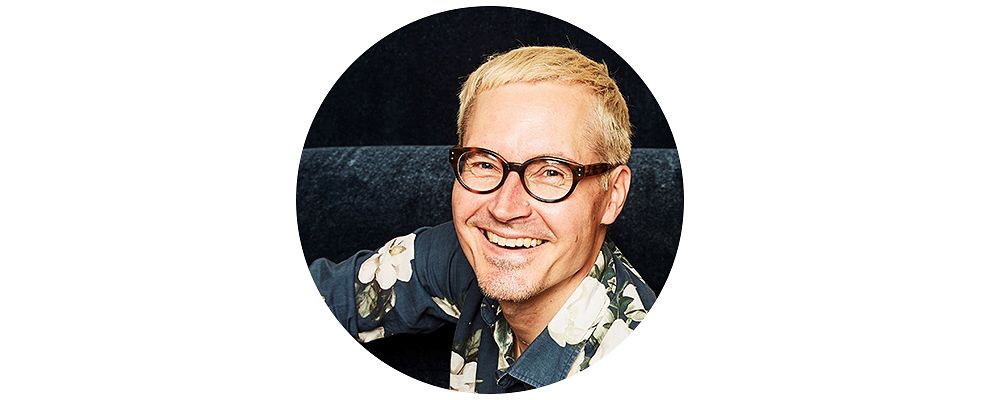 Kari-Otso Nevaluoma, Editor-in-Chief of Avotakka magazine, loves old milieus contrasted by modern design gems. "A comfortable interior is created when practical needs, personal visual preferences and architectural frameworks are in balance."
See also:
• More furniture at Finnish Design Shop >
Text: Kari-Otso Nevaluoma Images: Manufacturers