The purpose of FSC and PEFC certification is to ensure that ecological, social and economic sustainability is taken into account in wood production. Join Design Stories to explore forest certifications and the Nordic design brands committed to complying with them.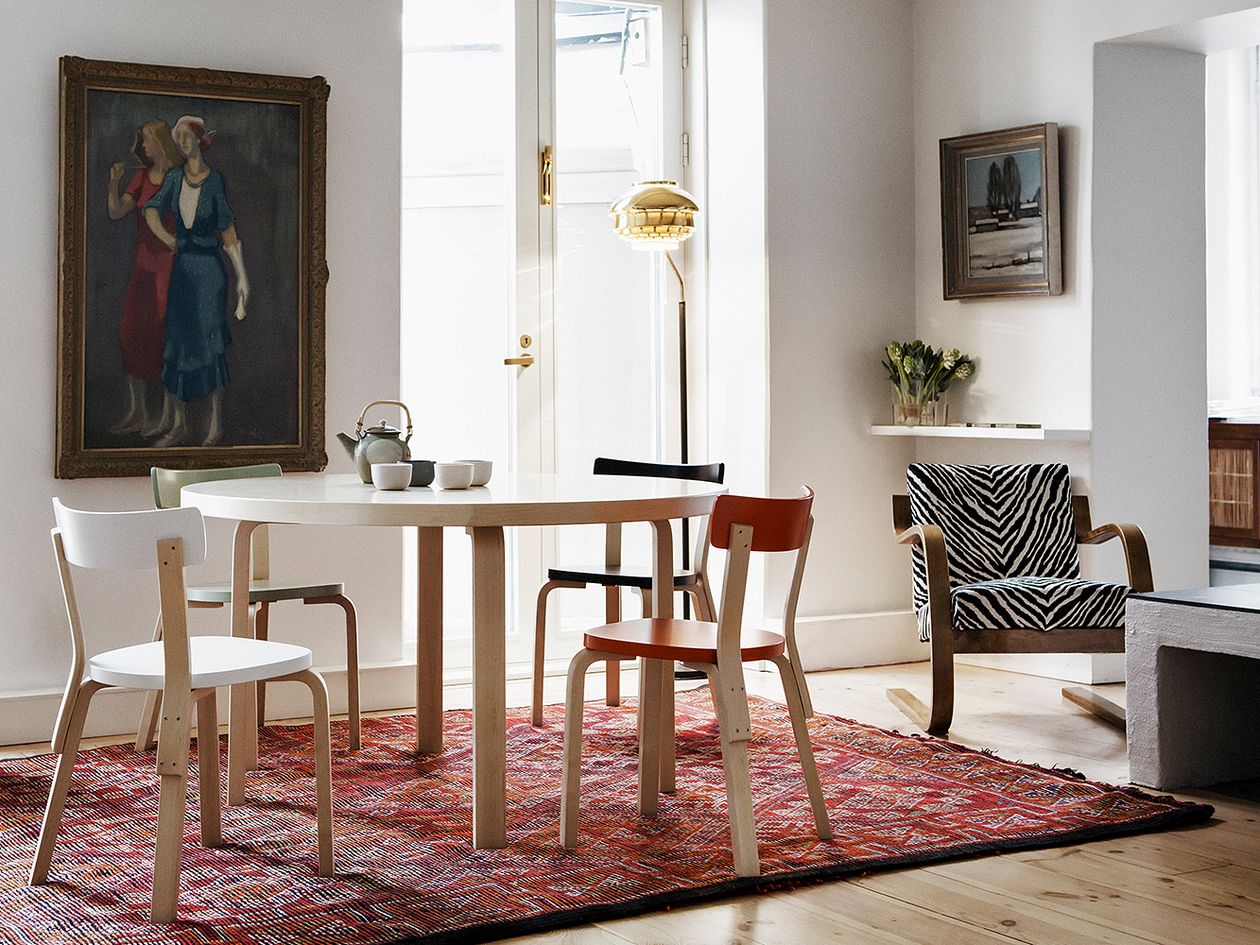 IF YOU ARE LOOKING FOR RESPONSIBLY PRODUCED wooden furniture, you should keep in mind two acronyms: FSC and PEFC. Dozens of different forest certifications have been developed worldwide, but these two are by far the most widely used. Both certificates ensure that the stages of the production chain can be traced from the finished product all the way to the forest.
The FSC certification, maintained by the Forest Stewardship Council, was the response of international environmental organizations to global deforestation, and it was introduced after the UN Earth Summit held in Rio de Janeiro in 1993. It aims to maintain forest biodiversity, strengthen the role of local communities in forest management and ensure that the number of trees felled does not exceed the number of trees the forests can produce.
PEFC (Programme for the Endorsement of Forest Certification), on the other hand, is a certification originally developed by forest companies and was launched in Europe in 1999. In addition to safeguarding forest biodiversity, the certification pays attention to the healthy growth and recreational use of forests. PEFC is currently the most widely used forest certification in the world, and it is particularly favored by smaller forest owners.
Both certificates ensure that the stages of the production chain can be traced from the finished product all the way to the forest.
The criteria for issuing these certifications vary slightly, and both are applied differently in different countries. In general, the criteria for the FSC certification are slightly stricter than the criteria for the PEFC certification when it comes to, e.g., protected forest areas. They both have, however, essentially the same goals: to promote ecologically, socially and economically sustainable forms of forestry throughout the world.
The prevalence of the certifications varies from region to region. For instance, about 90 percent of the commercial forests in Finland are PEFC-certified and almost 10 percent have also an FSC certification, while in Sweden, the percentages are more or less 50/50. All in all, about 10 percent of the world's forests have been certified so far.
Luckily, in most Nordic design companies, responsible production and sustainable development are already a given. These six brands are great examples of manufacturers whose collections focus on furniture made of certified wood.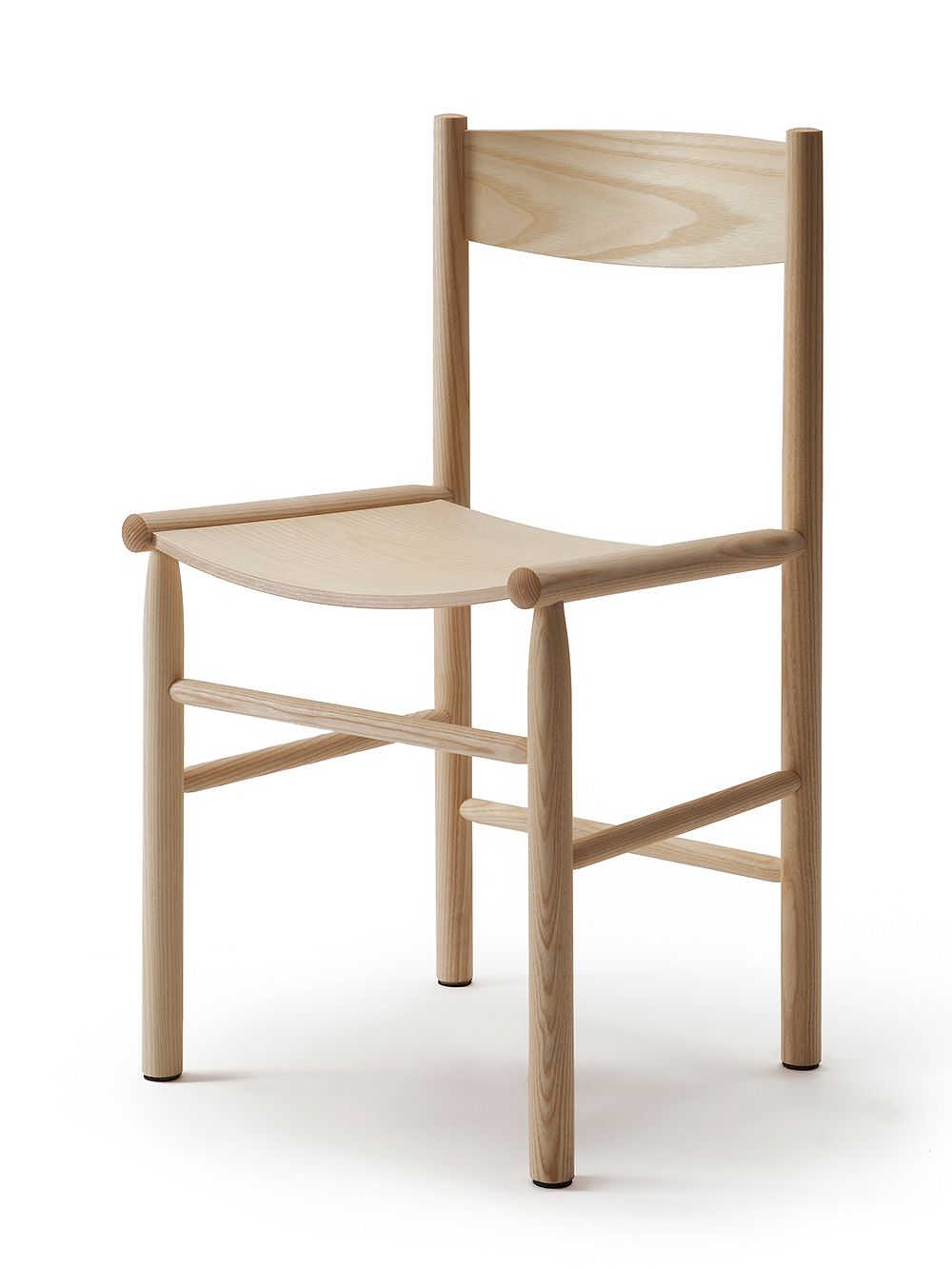 Nikari
All products by Nikari, operating in Fiskars Ironworks in Finland, are made of northern European wood with PEFC or FSC certification. The December chair, Biennale stool, Akademia chair and other Nikari classics are manufactured respecting Nordic woodworking principles, and treated with natural ingredients, such as oils, soap and wax.
"We have had a PEFC certification for a few years now, and at the beginning of this year, we also got the FSC certification. In export sales, it is good to have internationally comparable certifications proving the origin of the wood used.
We believe that reasonableness and sensible manufacturing, which are well suited to the Finnish mentality, are a significant part of responsible operations. We use green energy and make an effort to minimize waste generation, and the freight companies we use promote low-emission modes of transportation and compensate for their transportation. We have invested in forest parks, and we also protect old-growth forests and give donations to support forest biodiversity across the globe. There is always work to be done here," points out Nikari's CEO Johanna Vuorio.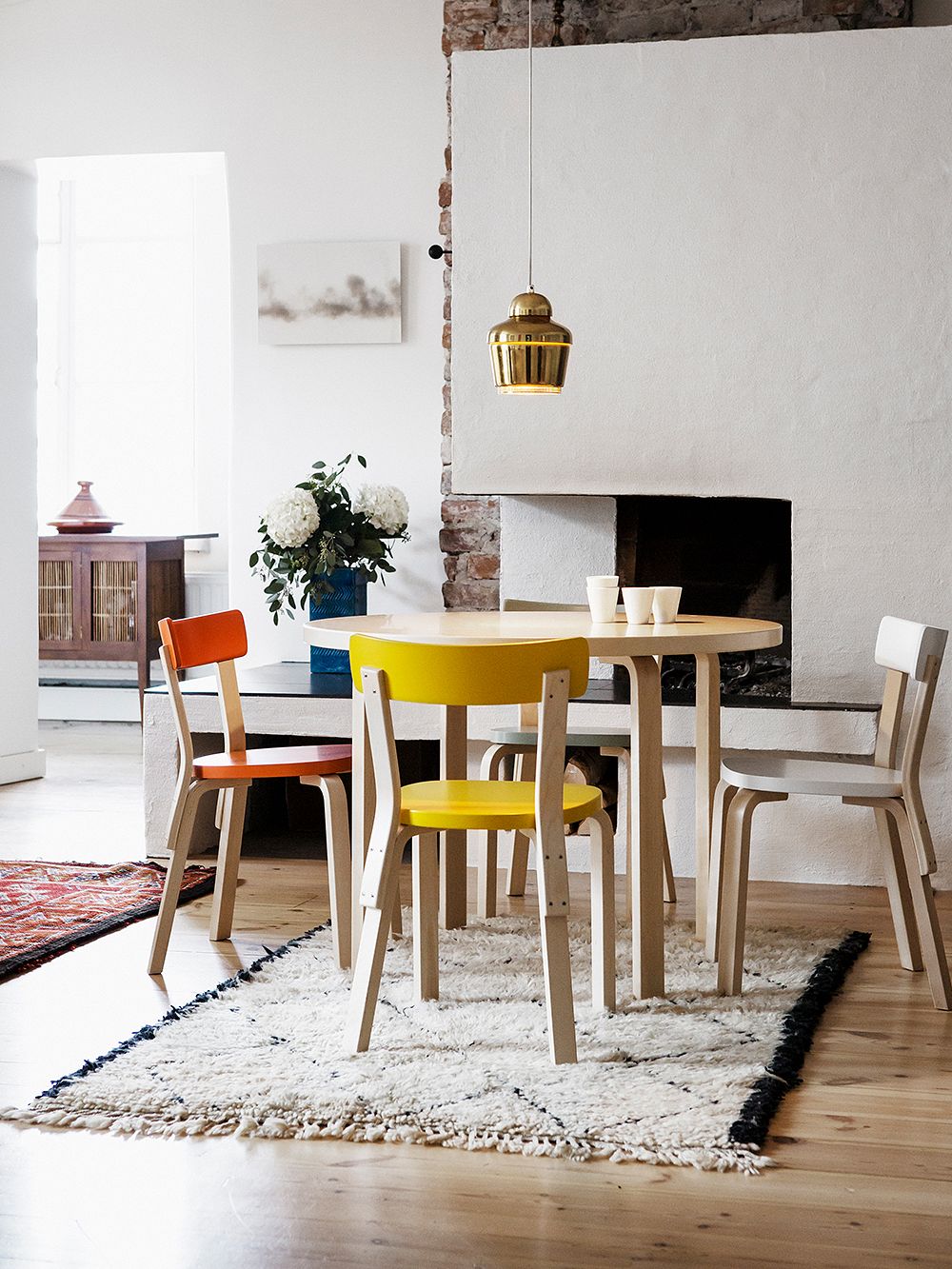 Artek
Founded in 1935, Artek is one of the best-known icons in Finnish furniture design. Most of Artek's furniture, such as Alvar Aalto's stool 60, Paimio armchair and table 90A are still manufactured in Turku, Finland. The majority of the furniture is made of Finnish PEFC-certified birch, and all the wood materials used by Artek are either PEFC- or FSC-certified.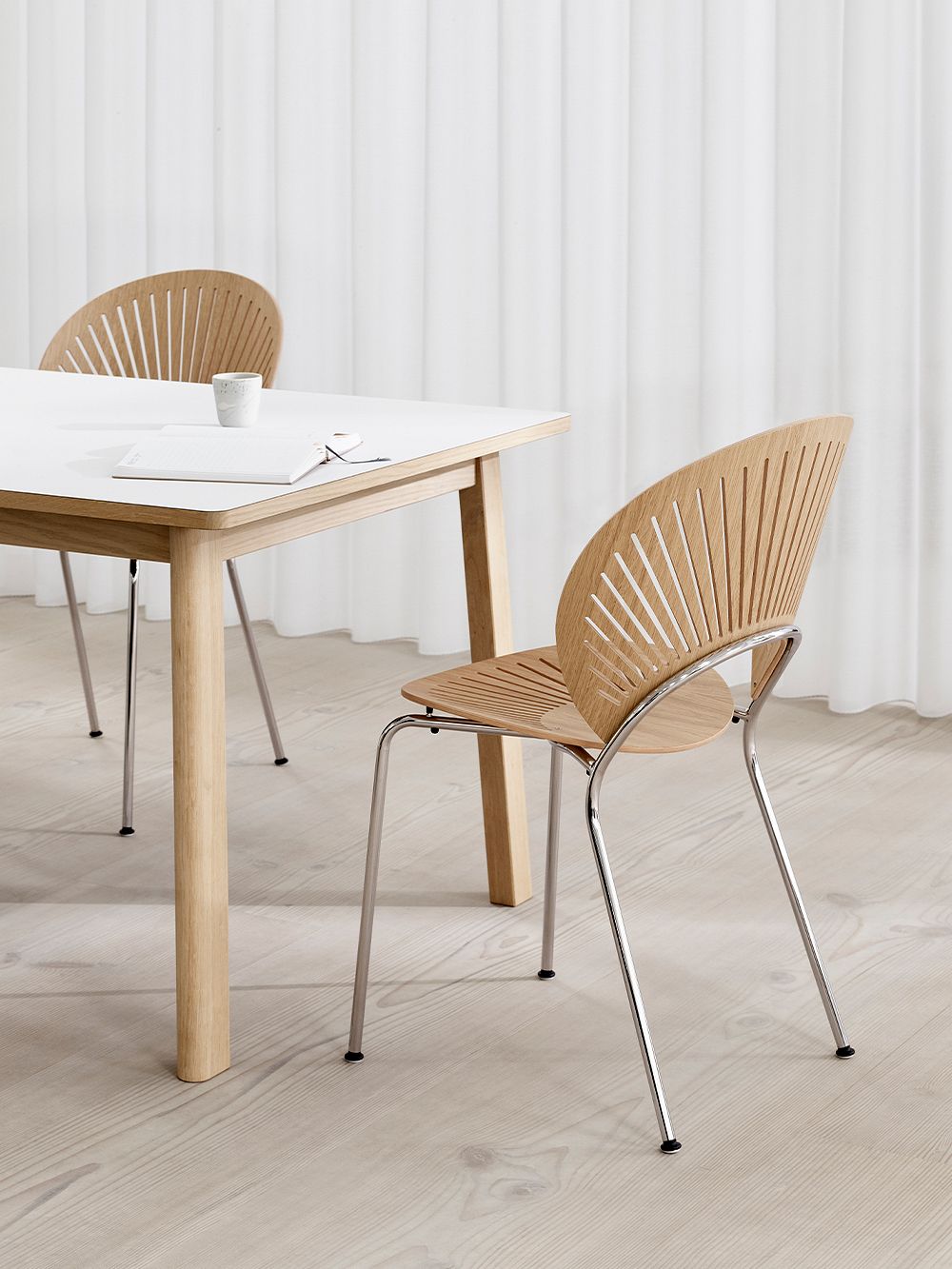 Fredericia
Danish Fredericia has used mainly European certified wood for a long time, but in the course of 2021, all its products will be granted an FSC certification. Fredericia has been in operation since 1911 and specializes in classic wooden furniture, and some of its most beloved products include the Trinidad chair by Nanna Ditzel and the Johansson J63 stool by Ejvind A. Johansson.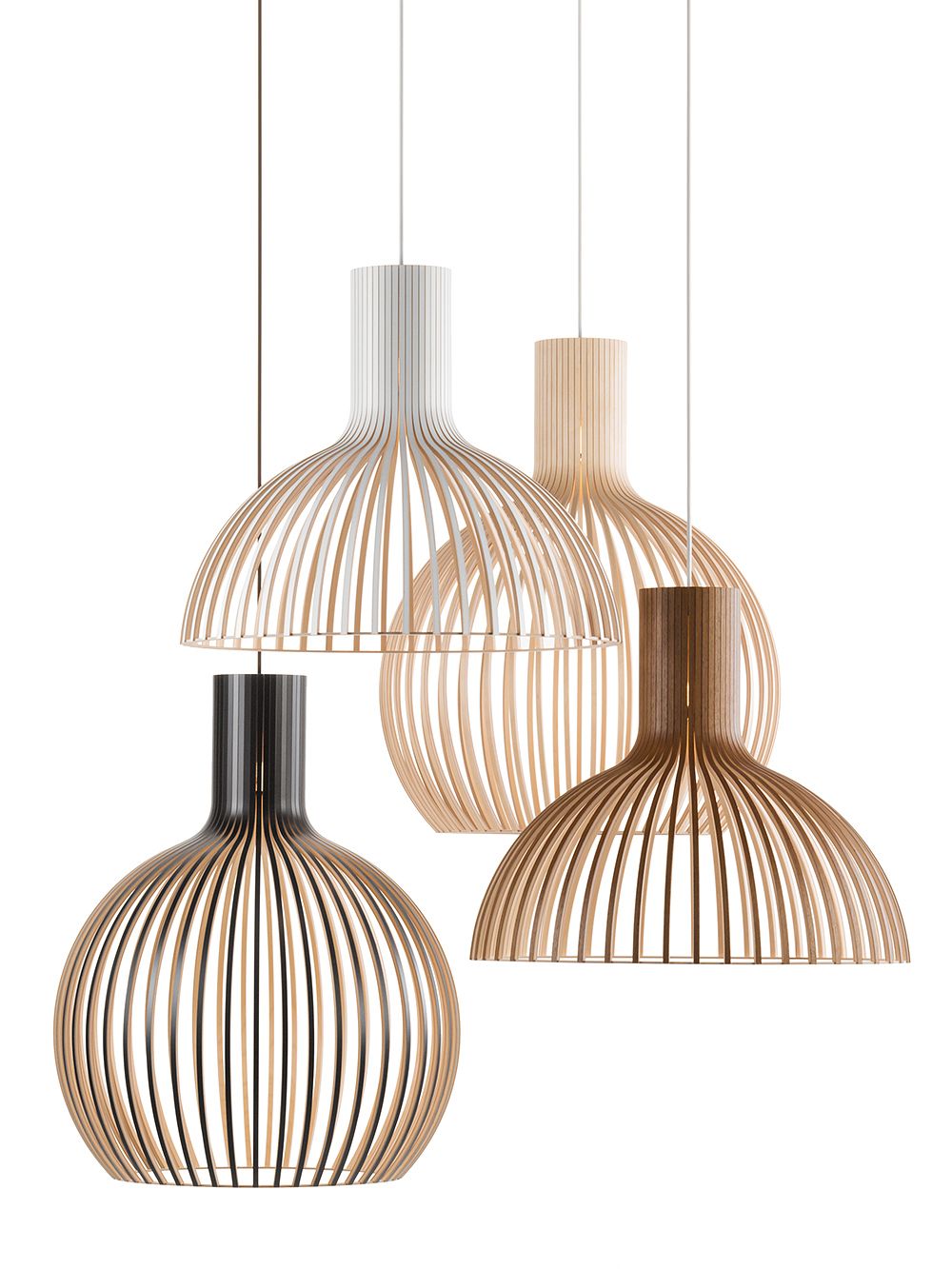 Secto Design
Secto Design manufactures its bold, laminated wooden lamps from PEFC-certified birch grown in Central Finland. Their aim is to minimize the amount of waste generated during production. Secto Design's best-known products include the Octo 4240 and Secto 4201 pendant lights as well as the Secto 4210 floor lamp.
"Responsible use of wood is the starting point for Secto Design. For us, wood is a local raw material, since its journey from the forest to the sawmill and further to our factory in Heinola is short. It's great that the life cycle of wood continues in our timeless, durable and professionally crafted lamps. They also bring a part of Finnish forests to the homes of our customers who live abroad.
International certifications help make visible what we Finns take for granted: our forests are in good condition and they are managed responsibly. With the aid of certifications, we can communicate the origin of our lamps clearly and comprehensively," says Emma Frenzel, CEO of Secto Design.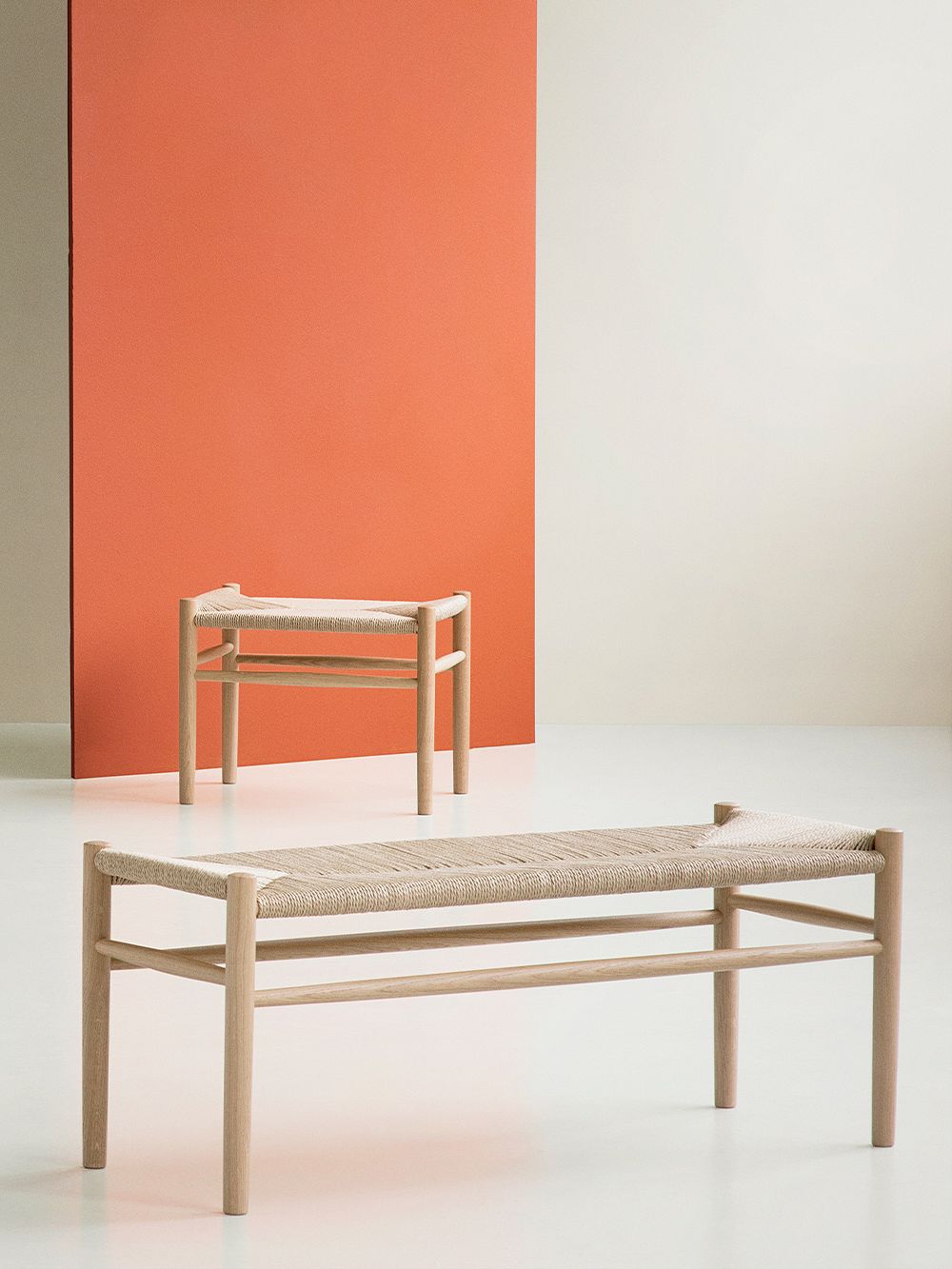 FDB Møbler
FDB Møbler's classic furniture, such as the J46 chair by Poul M. Volther and the J83B bench by Jørgen Bækmark, is based on the classics once produced by the Danish consumer cooperative FDB, but the collection also features more recent Danish design. FDB Møbler is committed to only using FSC-certified wood.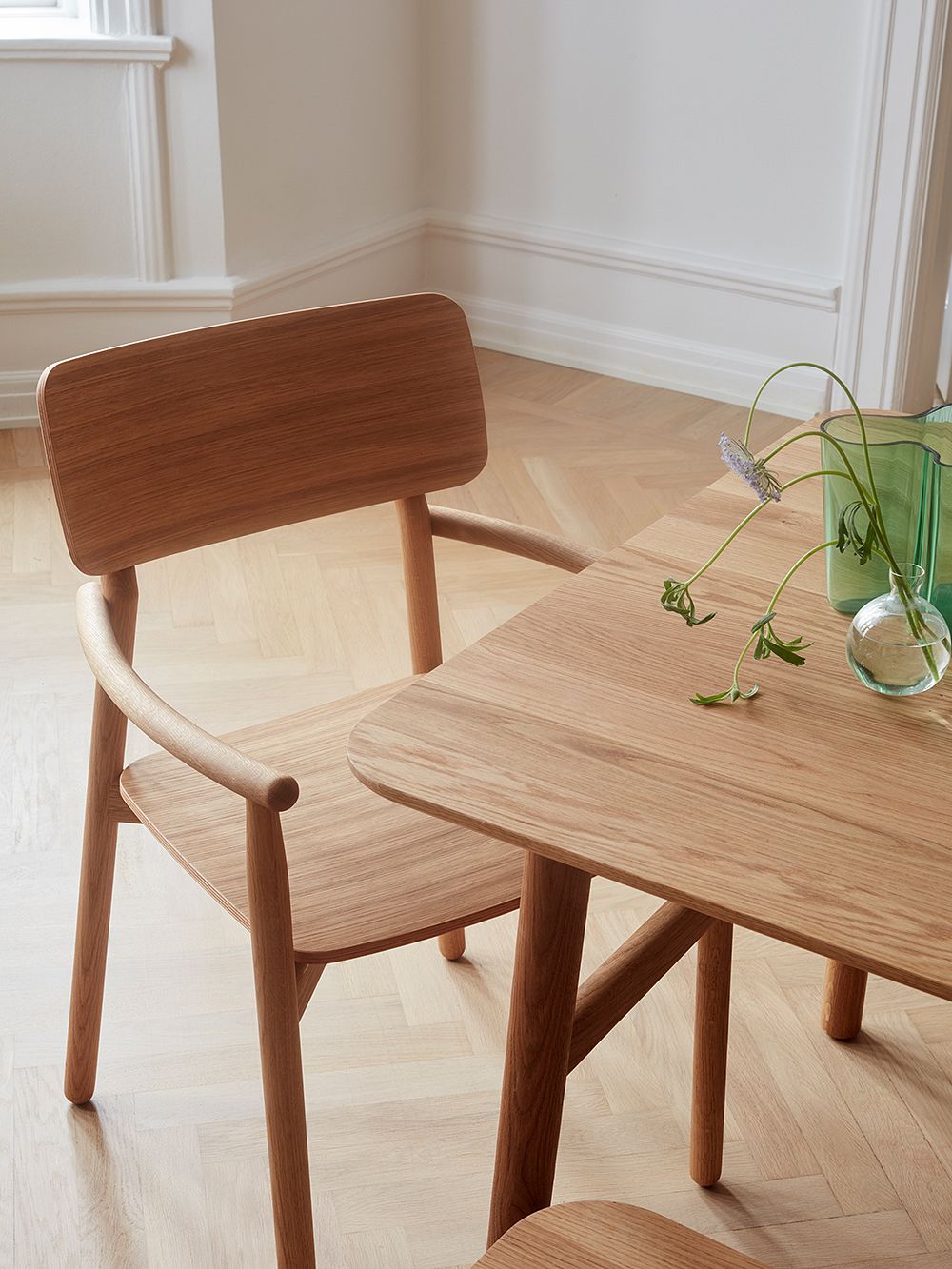 Skagerak
Since 2001, Danish Skagerak has mainly used FSC-certified wood in its products, with the goal of achieving a 100% FSC utilization rate by 2025. The majority of Skagerak's furniture, such as the Georg stool and Jut cabinet, are made of oak, and the collection also includes teak furniture suitable for outdoor use, such as the Selandia range.
See also:
• Wooden furniture at Finnish Design Shop >
Text: Nora Uotila Images: Manufacturers