Side tables by the Spanish brand Viccarbe enchant with sculptural shapes that suit the Nordic style. Situated in the intersection of art and design, the stylish Bamba, Giro and Trino tables are available at a 20% discount for a limited time only. Join us in discovering Finnish Design Shop's frequently updated product campaigns, allowing you to save on long-term interior investments.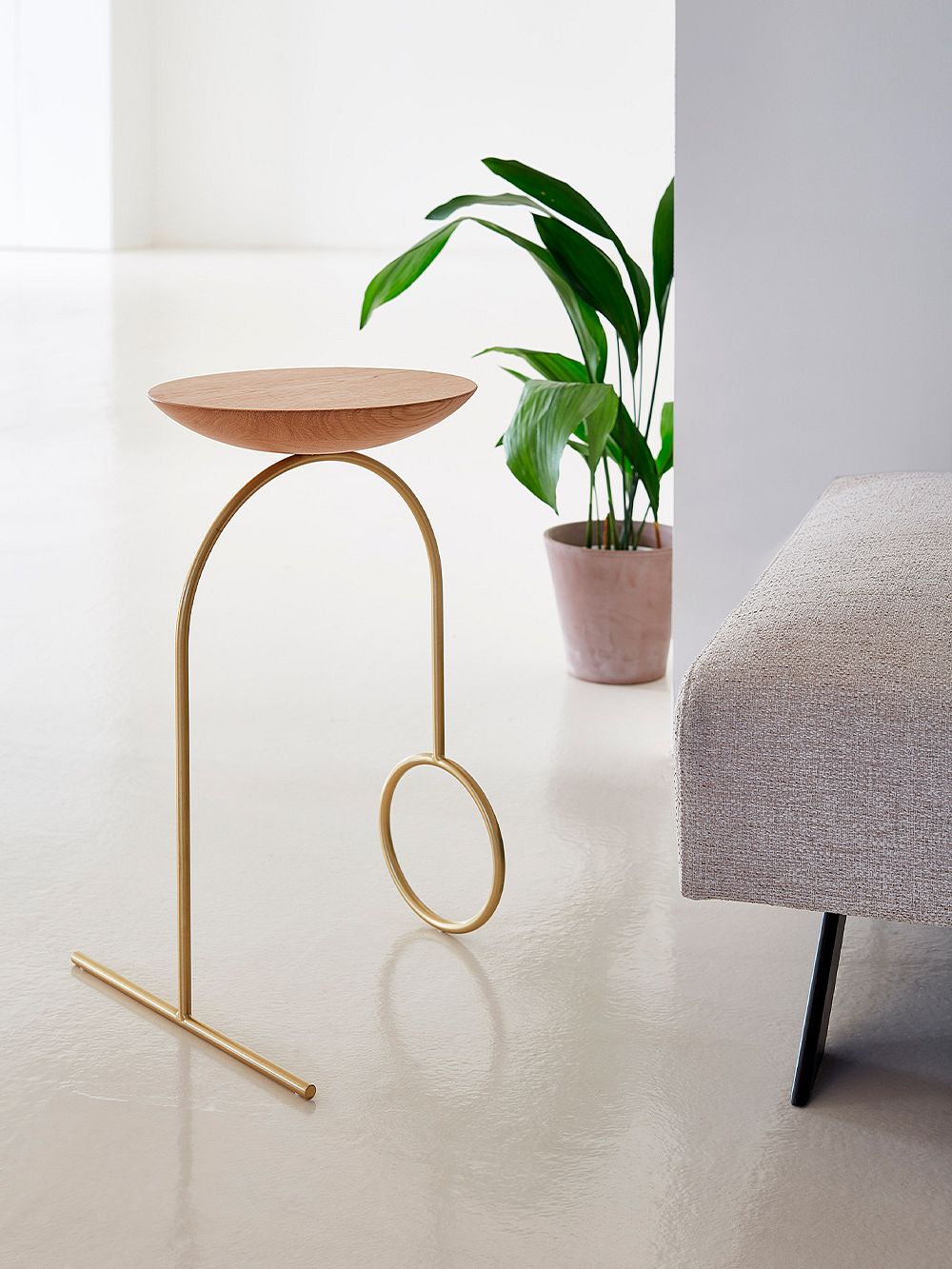 AN IMPACTFUL SCULPTURE or a slender side table? Based in Valencia, Viccarbe makes an impression with a selection of highly original tables fashioned by international designers – each piece embodying a fascinating fusion of boundless creativity and a functional edge. The brand, brought to life by founder Víctor Carrasco Berlanga's passion for design, presents the Bamba, Giro and Trino tables that adorn any interior much like a piece of decorative art.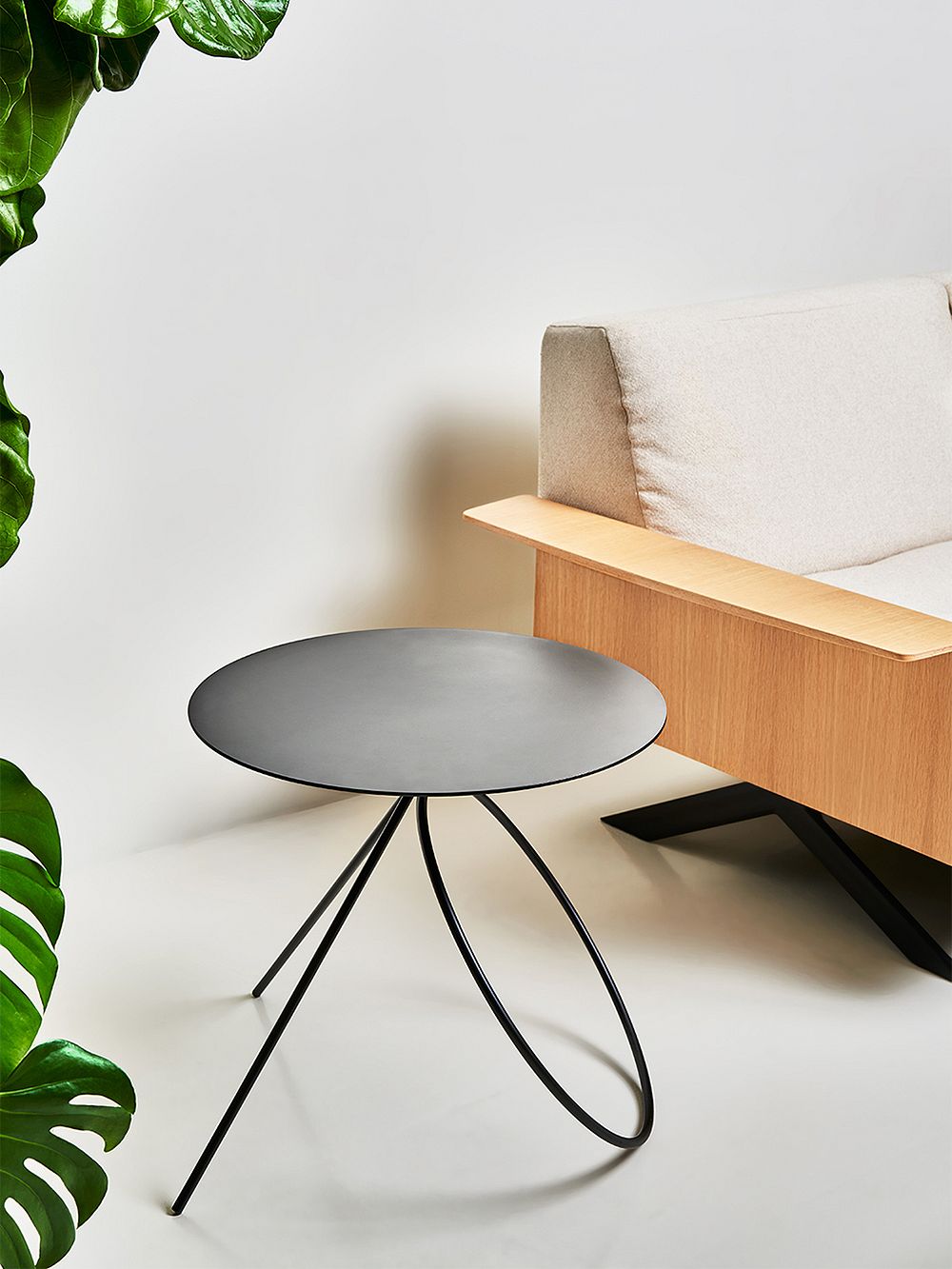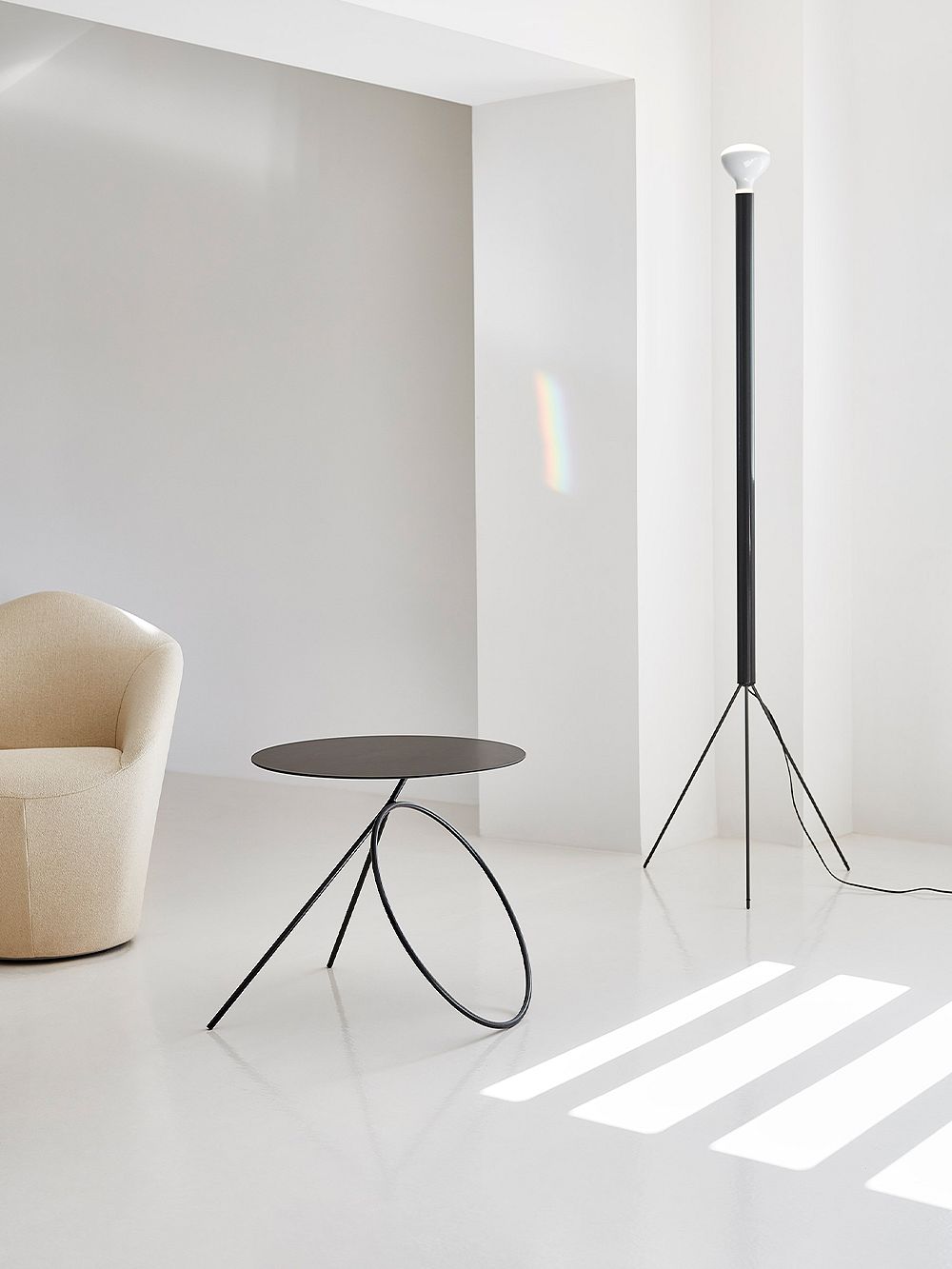 Envisioned by Brazilian designer Pedro Paulo-Venzon, the Bamba sculpture table charms with its asymmetric form: the thin, round tabletop balances itself on diagonal legs and a round, spectacular ring. The inventive table is available in two versions crafted in steel, either in a powder-coated black tone or a brass-coloured finish.
The Giro sculpture table is another reiteration of Paulo-Venzon's striking aesthetic. The eye-catching object consists of a geometrically shaped frame, mixing rounded forms with horizontal lines, paired with a top in solid wood. Admirers of the sculpture table can choose between matt stained oak and black stained ash.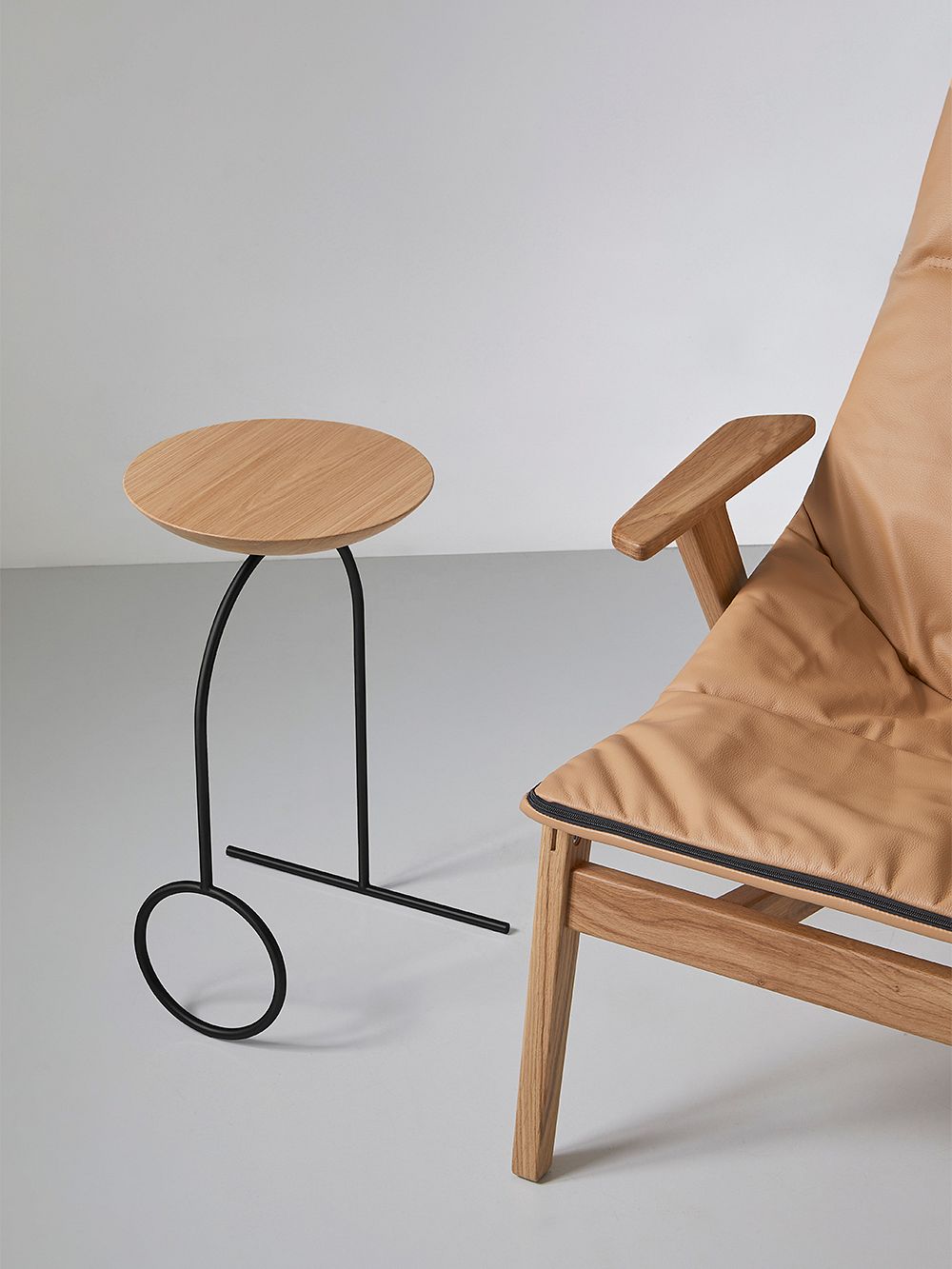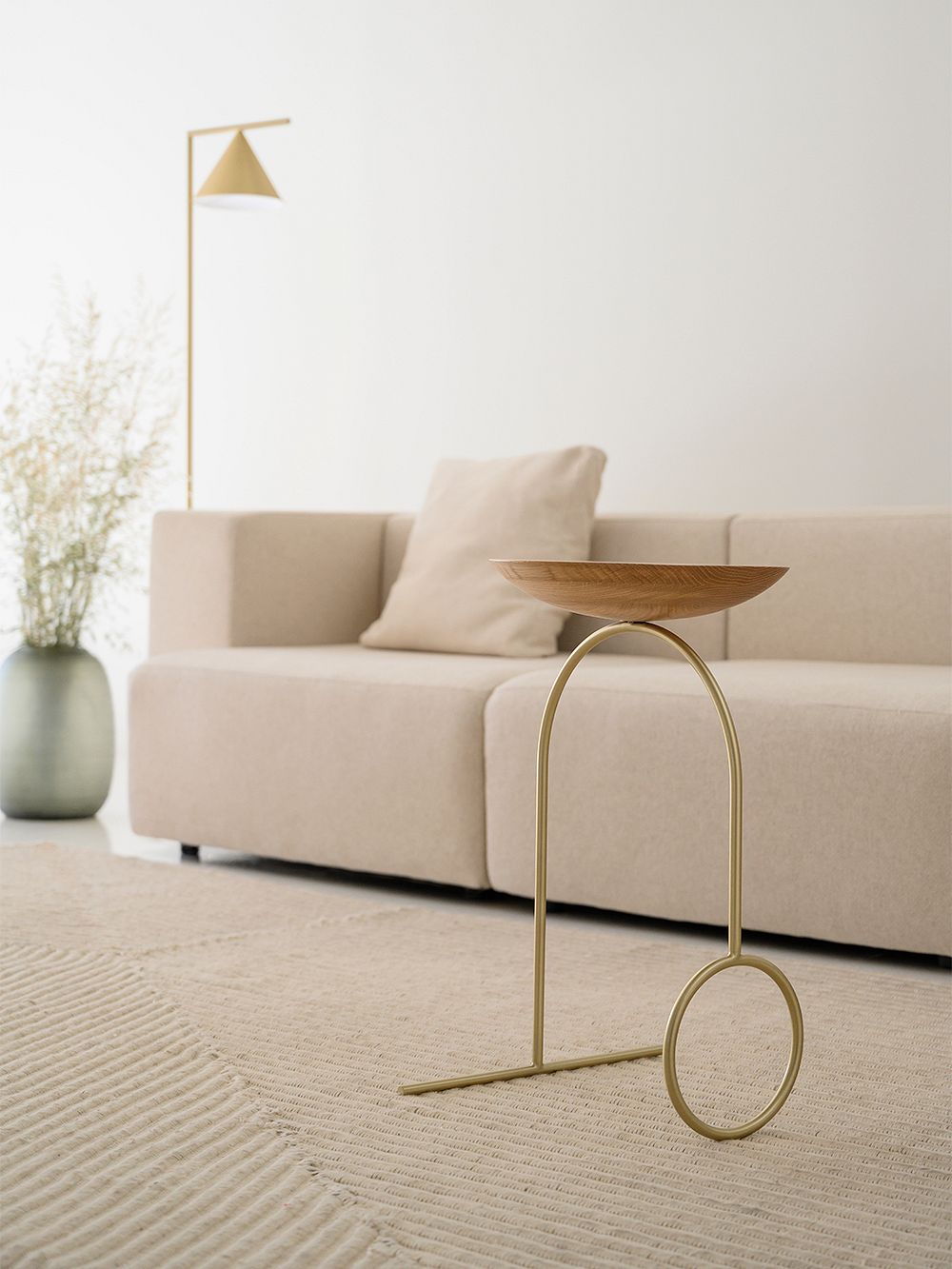 Complete with a sleek tripod base, the Trino side table is an embodiment of Italian architect and interior designer Elisa Ossino's love for sculptural forms. Its distinctive handle not only acts as a commanding focal point but also ensures practicality – the table is easy to move wherever necessary. Depending on the model, the handle is crafted in either oak, marble, or steel.
The Bamba and Giro sculpture tables are part of Viccarbe's Viccarte collection, which includes artistic items that have both functional and purely aesthetic value. Much in the same vein as its furniture fellows, the Trino side table creates sensations associated with sculpted artefacts – its compelling form stirs up conversations, invites guests to gather and most importantly, leaves a lasting mark on its beholder.
Campaign:
For a limited time, Finnish Design Shop is offering Viccarbe's Bamba, Giro and Trino tables at a 20% discount. The campaign runs through 11 June 2021.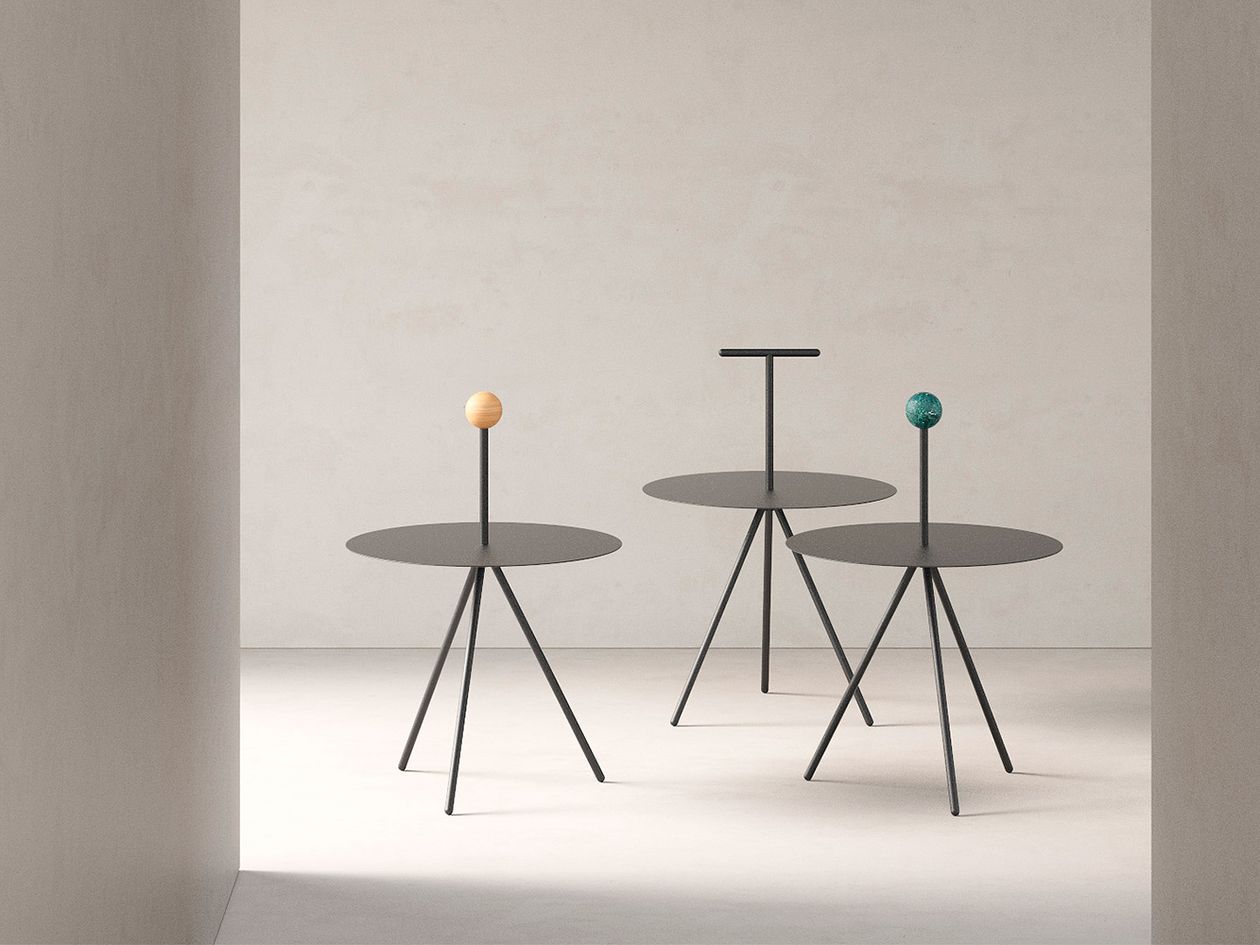 What: Viccarbe
Contemporary furniture manufacturer based in Beniparrell, a small town near Valencia, Spain.
Named after the initials of its founder, Víctor Carrasco Berlanga, who learned the ropes by apprenticing in classic furniture factories.
Works with internationally renowned designers, including the likes of Patricia Urquiola, John Pawson and Naoto Fukasawa.
Focuses on multifunctional pieces for collaborative spaces, including professional projects and private homes.
Strives to create comfortable, timeless and durable products that draw inspiration from modern minimalism as well as Mediterranean design traditions.
See also:
• All products by Viccarbe >
• All side and end tables at Finnish Design Shop >
Text: Eero Nurmi Images: Viccarbe