Iittala's new collection pays homage to the legendary Finnish designer and artist, Oiva Toikka, whose bold and joyful expression deviated from the strict, clean lines of Nordic design.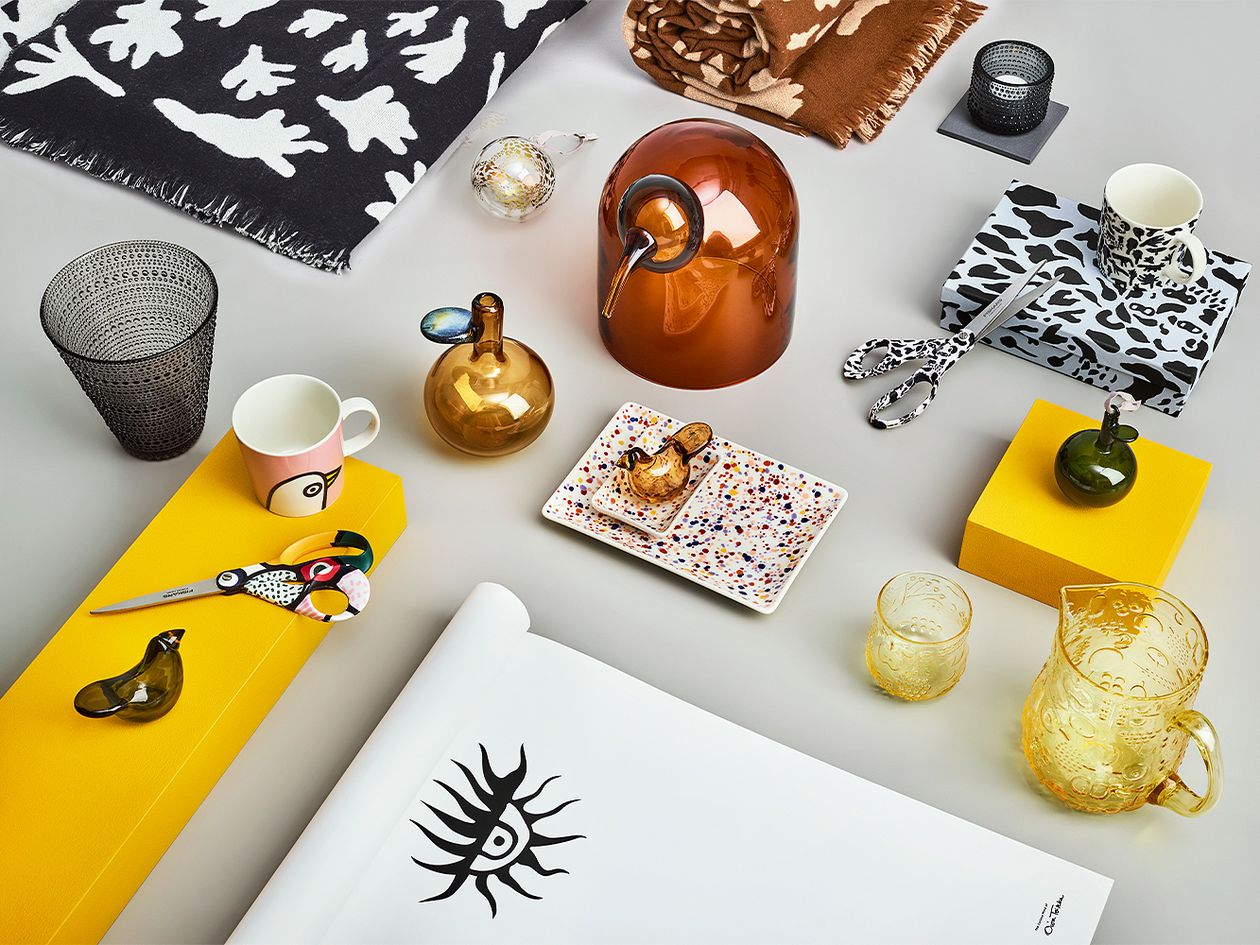 IITTALA WILL LAUNCH a brand-new collection in August, titled The Curious Mind of Oiva Toikka. The collection's message is that you can and should show your personality and unique style in your home – each object in the home has its own story.
The new collection is based on original sketches by glass artist Oiva Toikka, recently discovered in the Iittala archives. A few years ago, the Iittala design team came across three boxes full of drawings and sketches Toikka had made during his time at the Iittala and Nuutajärvi glassworks. Along with familiar favorites like Kastehelmi, the discovery included a number of never-before-seen patterns and sketches.
In collaboration with Toikka's family, Iittala is now presenting the discoveries to the world in the form of The Curious Mind of Oiva Toikka. In addition to glass items, the collection consists of textiles, art prints, and home accessories.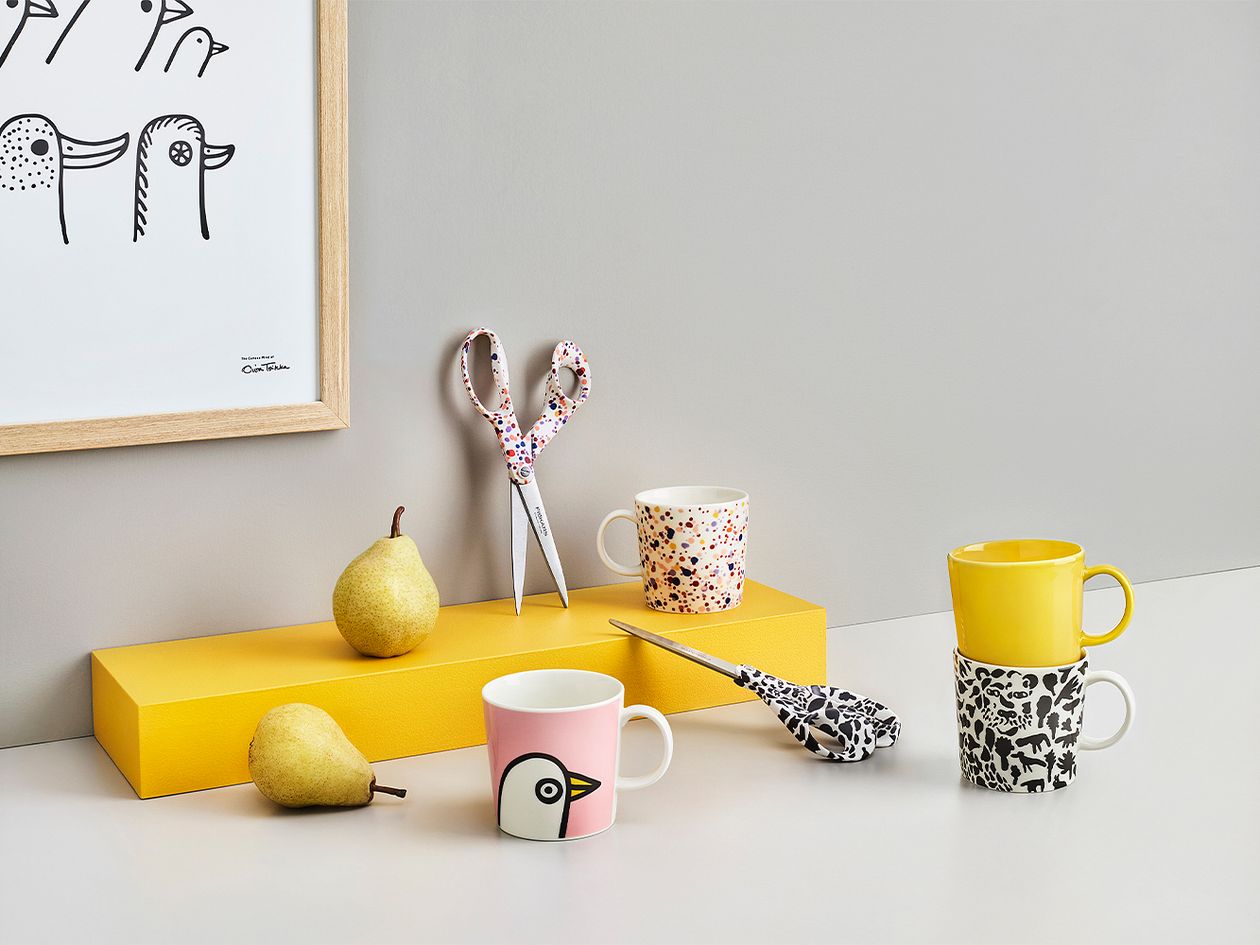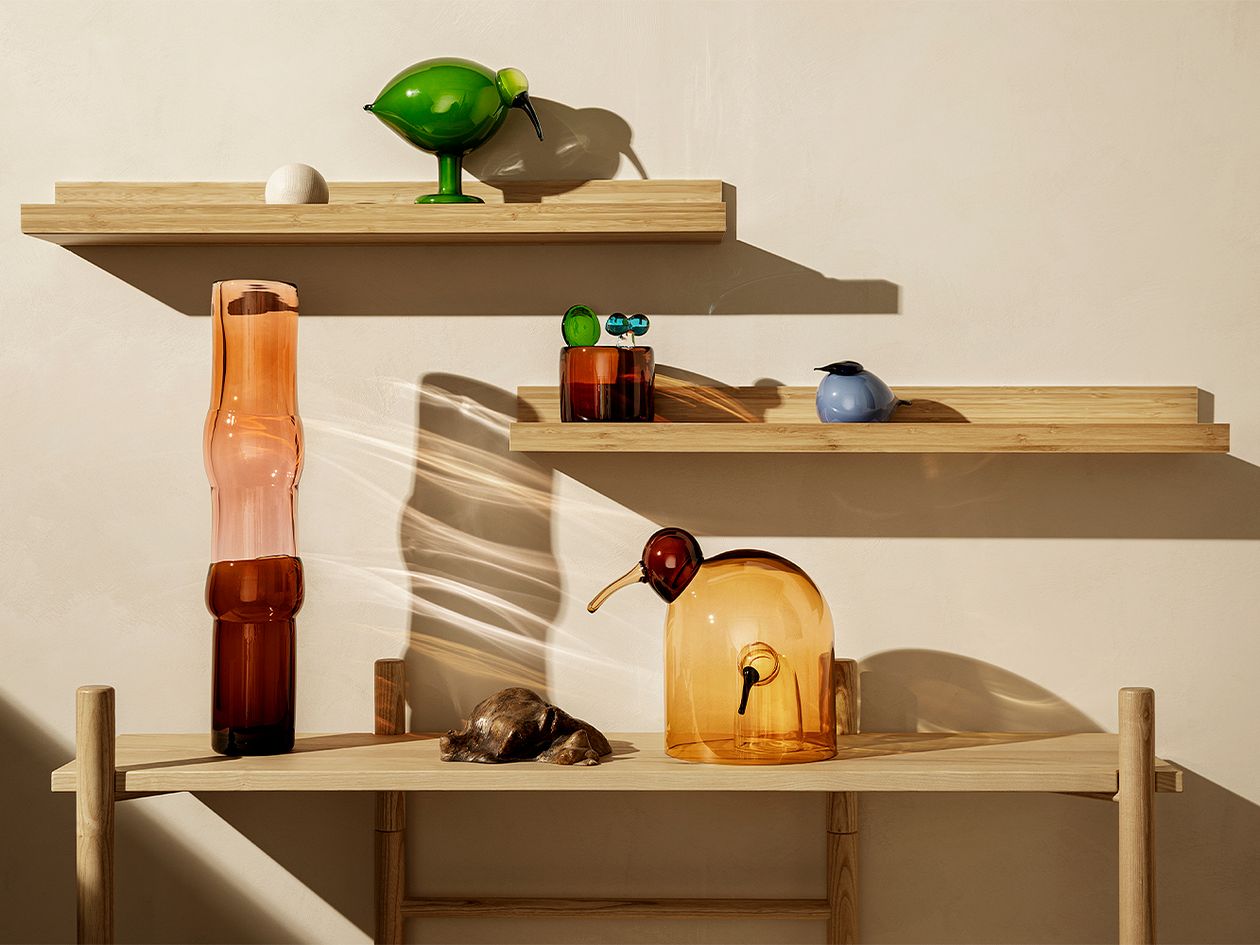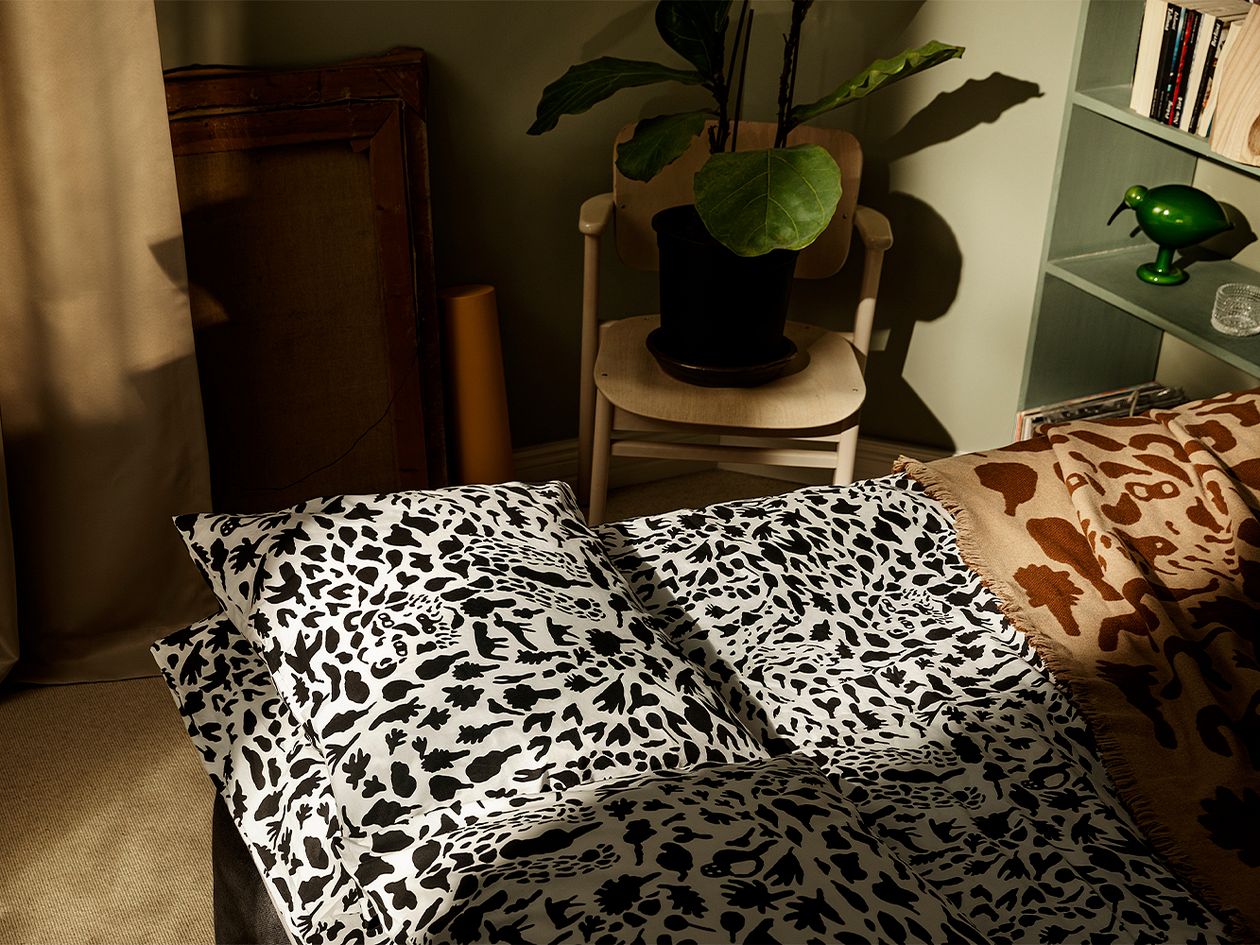 Oiva Toikka (1931–2019) is known for his boundless imagination and bold, experimental style that differed from the reduced design language usually associated with Nordic design. "I'm not looking for perfection. I want it to be fun!" he has famously said. Toikka is perhaps best known for his flock of glass birds, Birds by Toikka.
The new collection, The Curious Mind of Oiva Toikka, also represents the vibrant, colorful expression of the legendary designer. The collection's items are tied together by six different pattern designs: the graphic Gepardi and Pampula, the colorful Helle, two patterns depicting our feathered friends, Lintula and Lintunen, as well as the captivating All you need.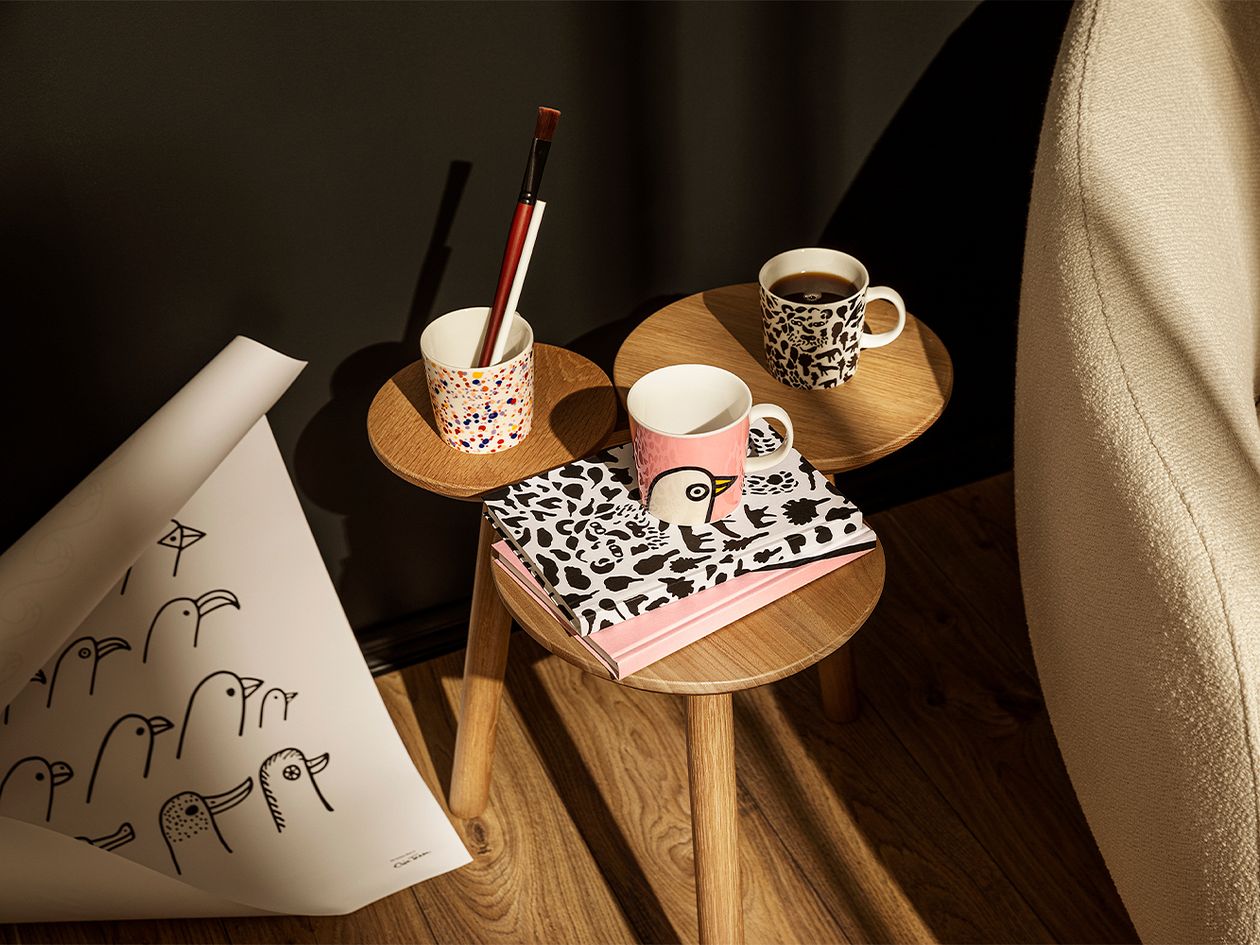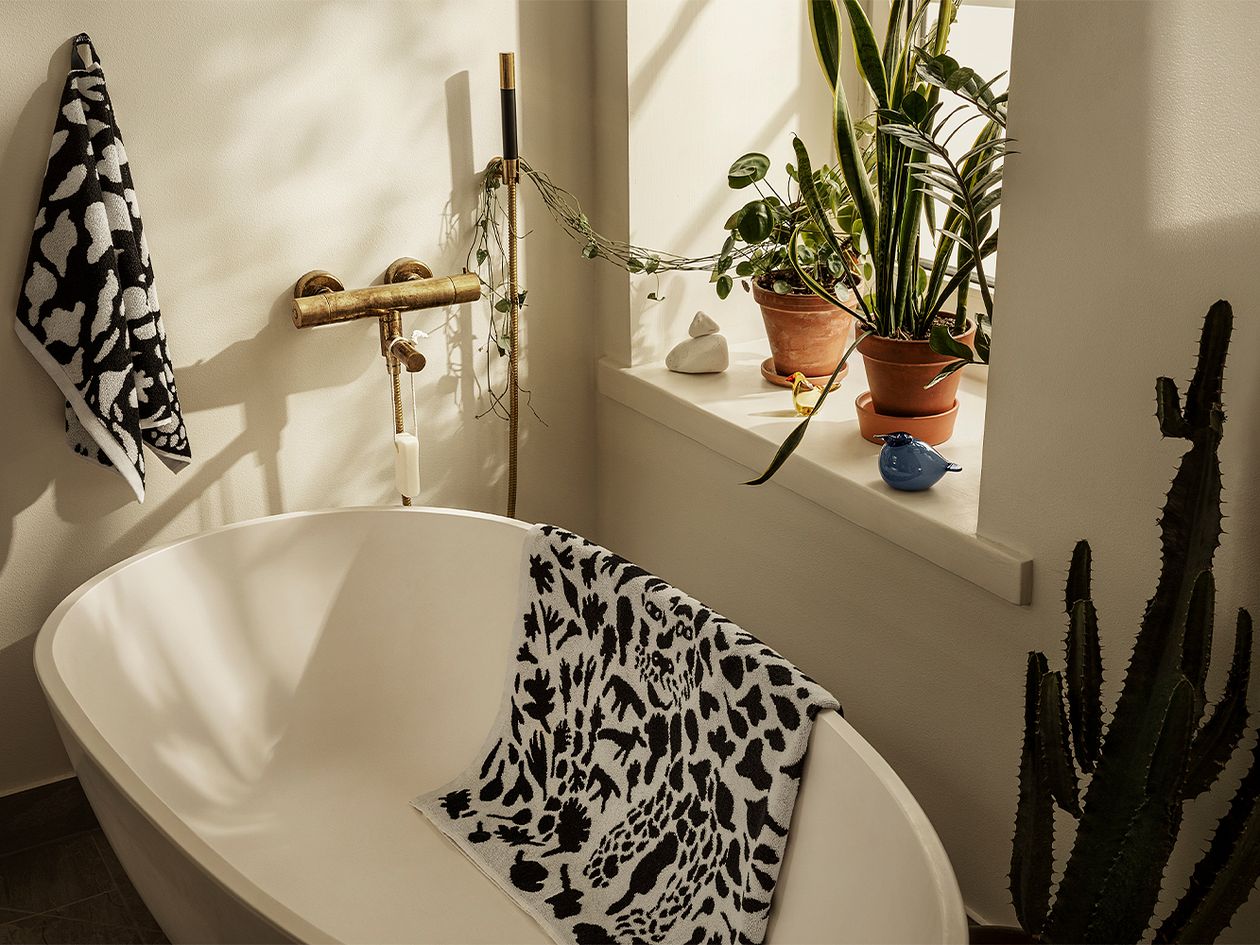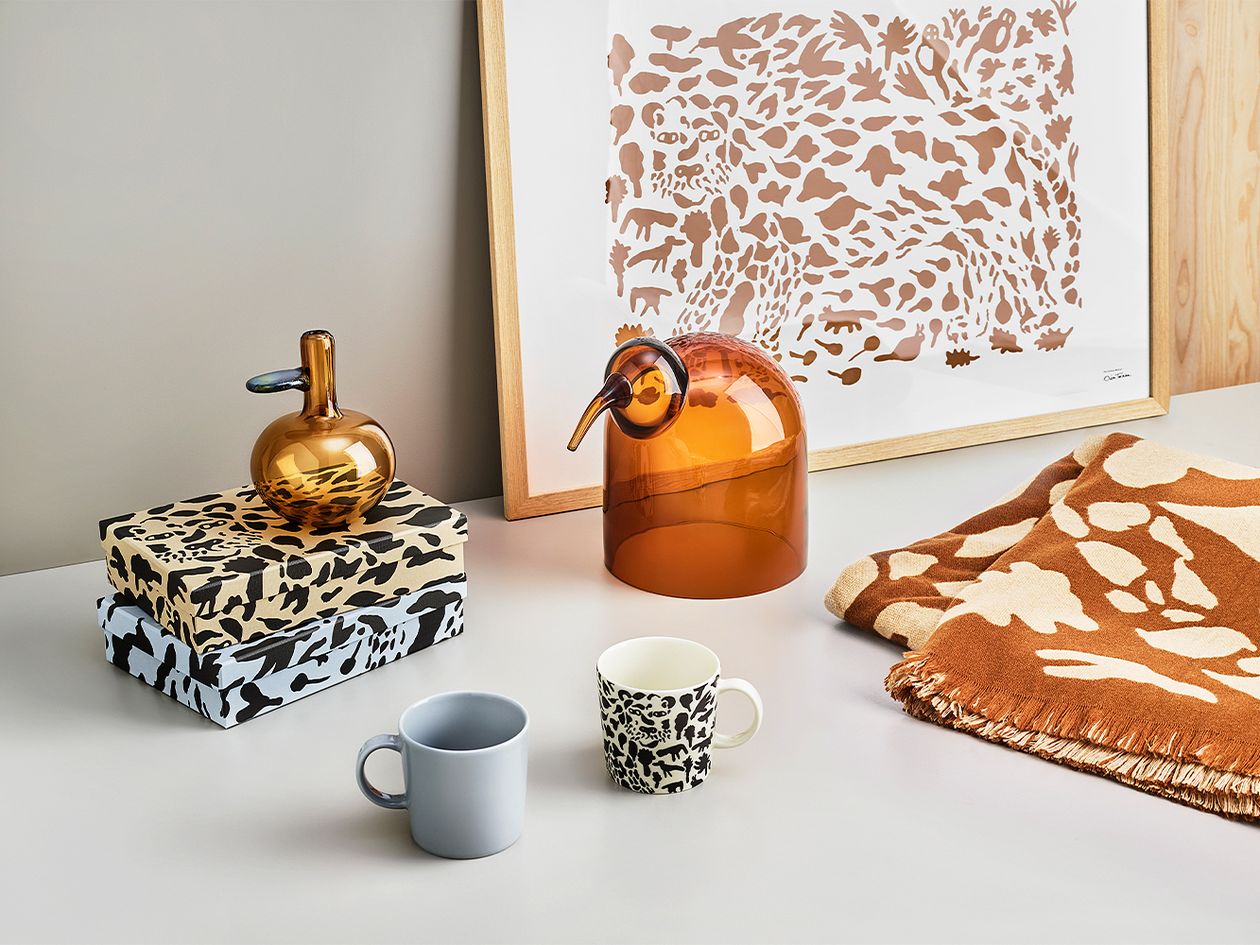 In the individualistic spirit of the designer, The Curious Mind of Oiva Toikka encourages us all to boldly present our own personal styles in our homes – we shouldn't take ourselves or our décor too seriously. Instead, we can all take a leaf out of Toikka's book: "I've always been on the borderline of good taste. I find it an entertaining neighborhood."
See also:
• All designs by Oiva Toikka >
• All products by Iittala >
Edit: Emmi Ratilainen Images: Iittala