The spring sun lightens the home, warms up gently, and induces to freshen up the decoration. The atmosphere of the home transforms easily with new and colorful curtains, pillows, and blankets. We put together textile favorites that invite spring to your home!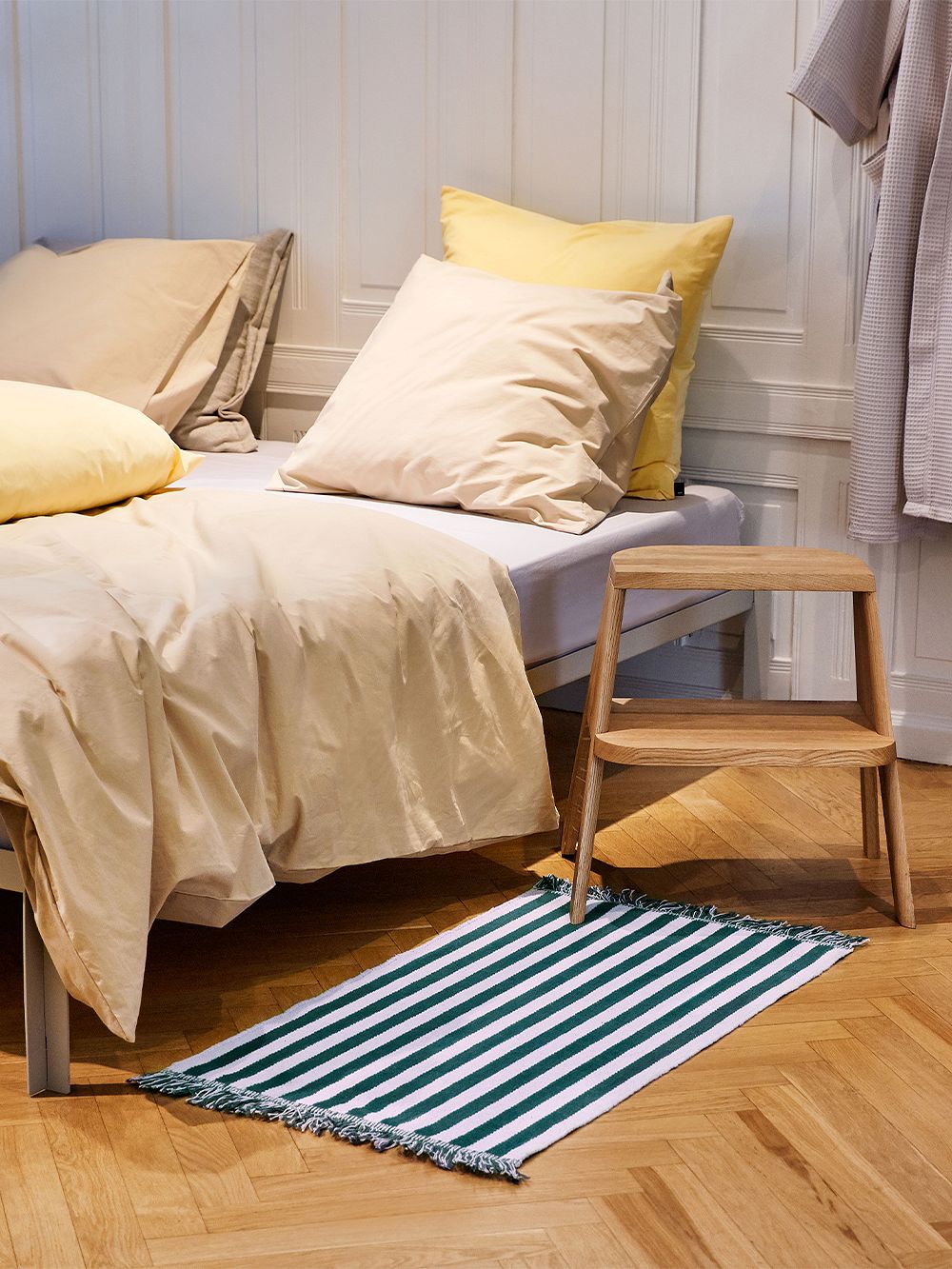 Season of stripes
Despite how the weather turns out, the vibrant and cheerful colors bring sunshine to your home. As the name implies, Hay's Stripes and Stripes rugs delight with their vertical stripes in the shades of spring. The soft cotton mat is available in several different sizes and color combinations and decorates the hallway, kitchen, or bed area.
• Hay's Stripes and Stripes door mat >
• All rugs & carpets >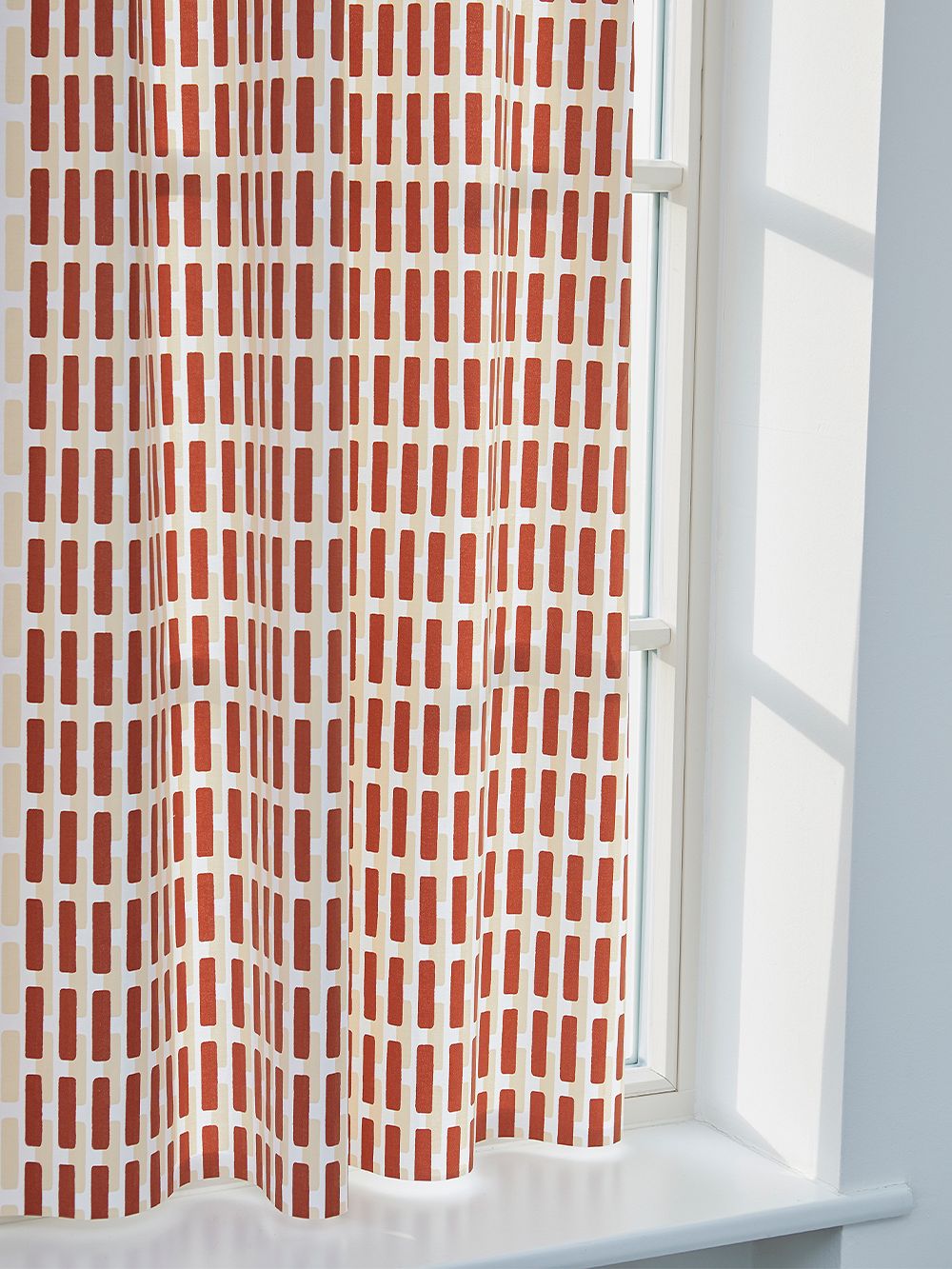 Classic wears new colors
Artek's favorite pattern Siena is wearing new fresh colors this spring! The Siena fabric features a timeless and geometric pattern designed by Alvar Aalto in 1954, which finds its place in curtains, tablecloths, pouches, and cushion covers. The charming new tones will be available at Finnish Design Shop during March.
• Artek's Siena cotton fabric >
• All fabrics >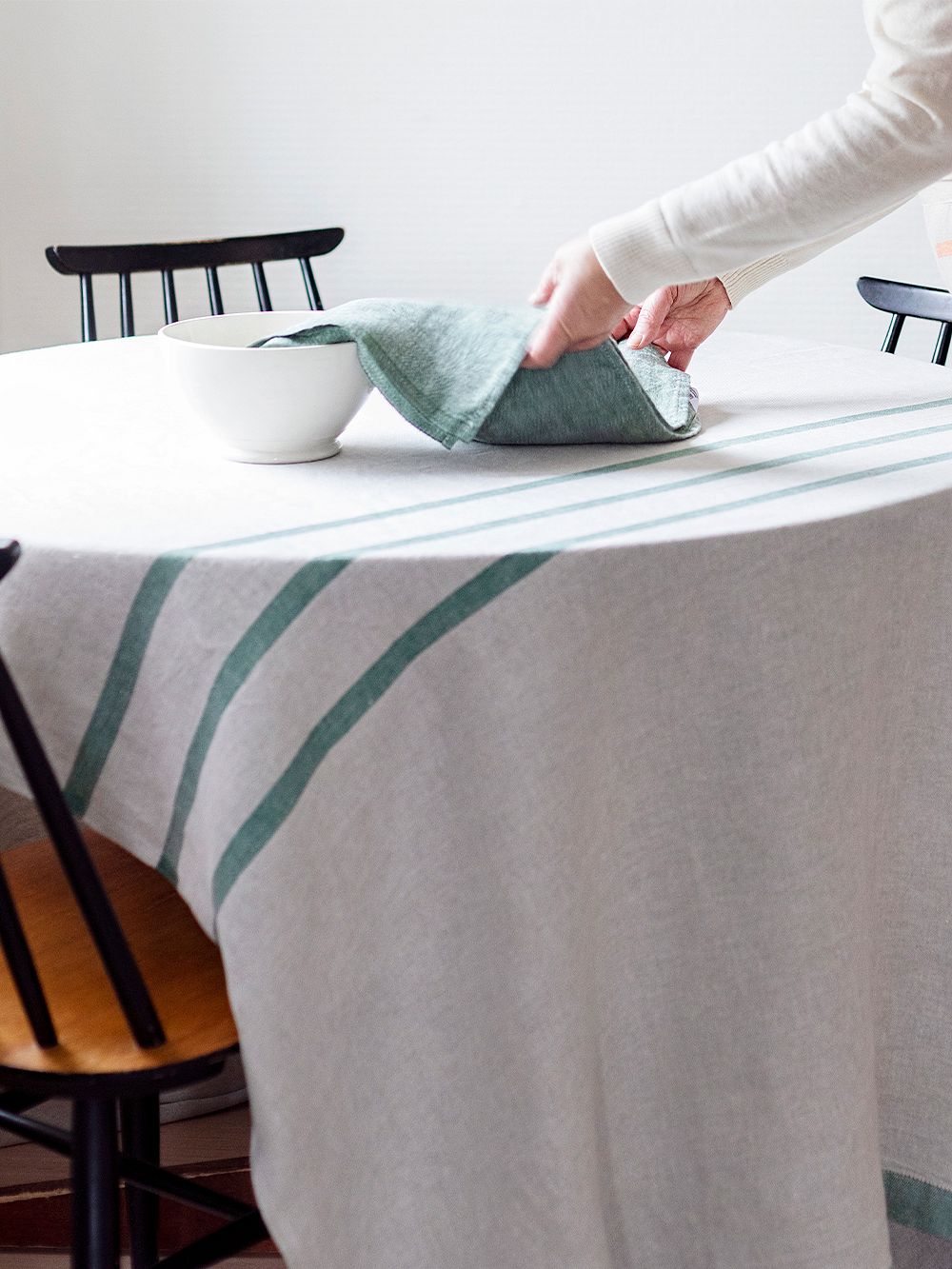 Multi-purpose linen
Relaxed linen brings spring light to the table setting. Usva tablecloth by Lapuan Kankurit is made of easy-care European linen, which creates a soft and natural ambiance to the dining area. Designed by Anu Leinonen, the classic striped pattern of the cloth guarantees flexibility: if necessary, the tablecloth serves as a throw, curtain, or slips into a picnic bag as an outdoor blanket.
• Usva tablecloth by Lapuan Kankurit >
• All table linen >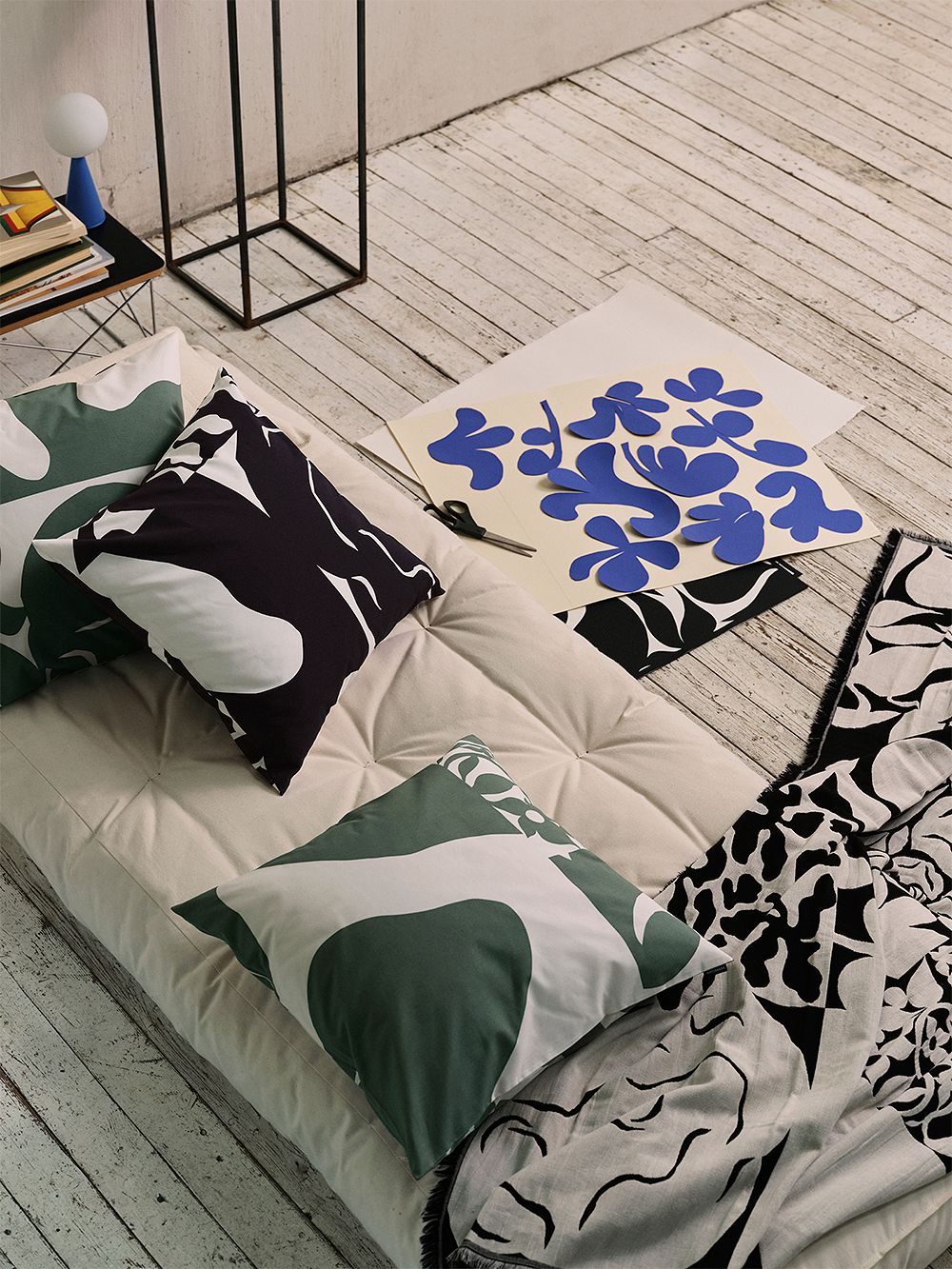 Spring patterns
Decorative pillows are a quick and effortless way to update the space with enlivening energy. Only a few fascinating patterns can make a big impression: therefore even a single new pillow is enough to update the couch or bed. The pattern on Marimekko's Ruudut cushion cover is based on sketches by Erja Hirvi, Maija Louekari, Anna-Maija Metsola, and Jenni Tuominen, and it's printed in Helsinki using leftover dyes.
• Marimekko's Ruudut cushion cover >
• All cushions >
Take a supersoft nap
&Tradition's Untitled throw allows you to wrap yourself for a nap in sweet tones. Made of a blend of cotton, wool, viscose, and polyamide, the throw is adorned with a timeless, geometric grid pattern and playful fringe. The Untitled throw is a soft addition on the bed or the corner of a couch.
• &Tradition's Untitled throw >
• All throws >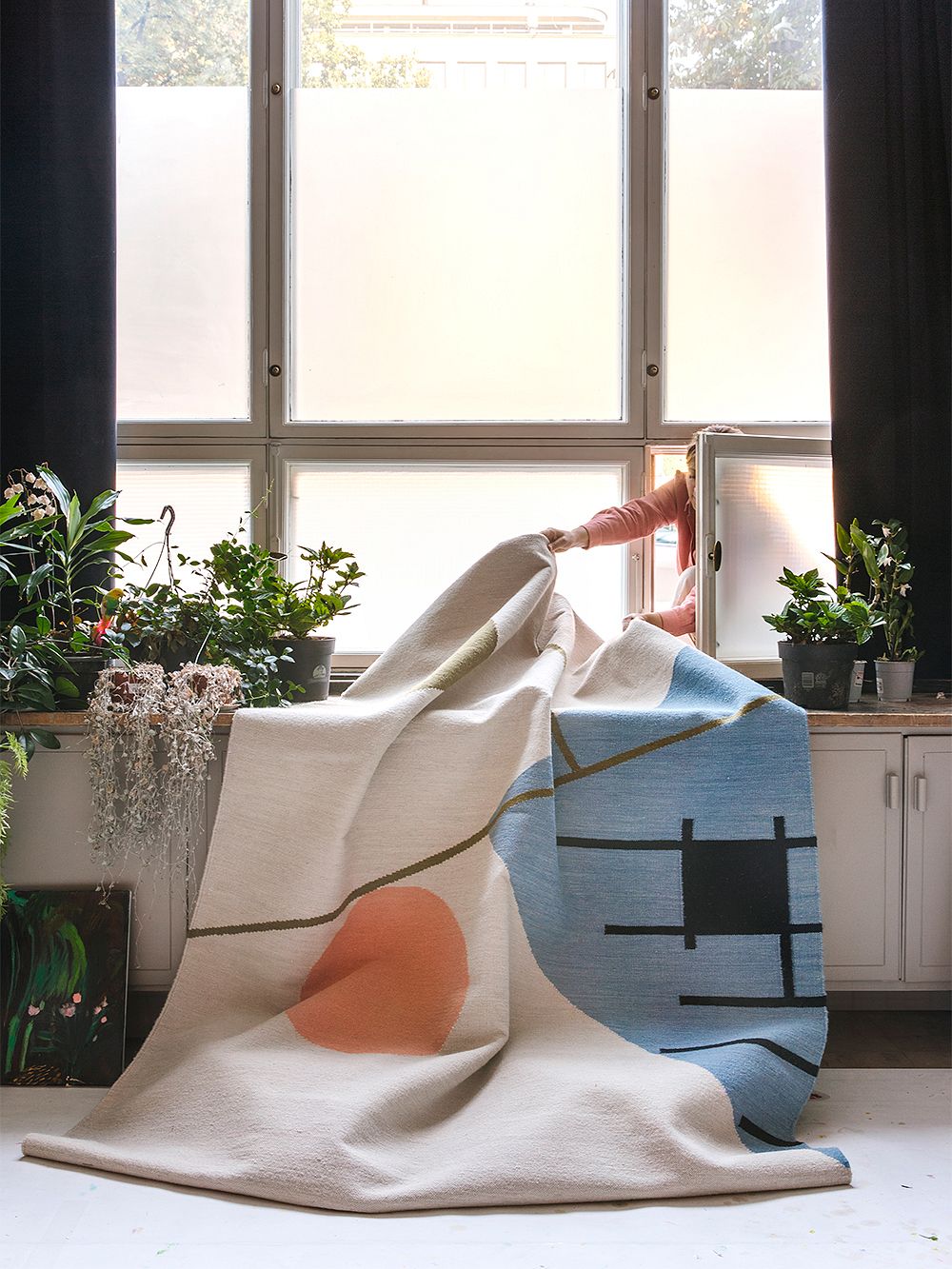 Playing with shapes
Do you want to brighten up the look of your living room? The Finarte's Zeniitti wool rug is a true eye-catcher when it comes to the spring interior. The rug is decorated with a pattern designed by Minni Havas that entwines geometric lines and pieces. The multicolored and fresh pattern gives a joyful breeze in the room as well as a warm softness against bare feet.
• Finarte Zeniitti rug >
• All rugs and carpets >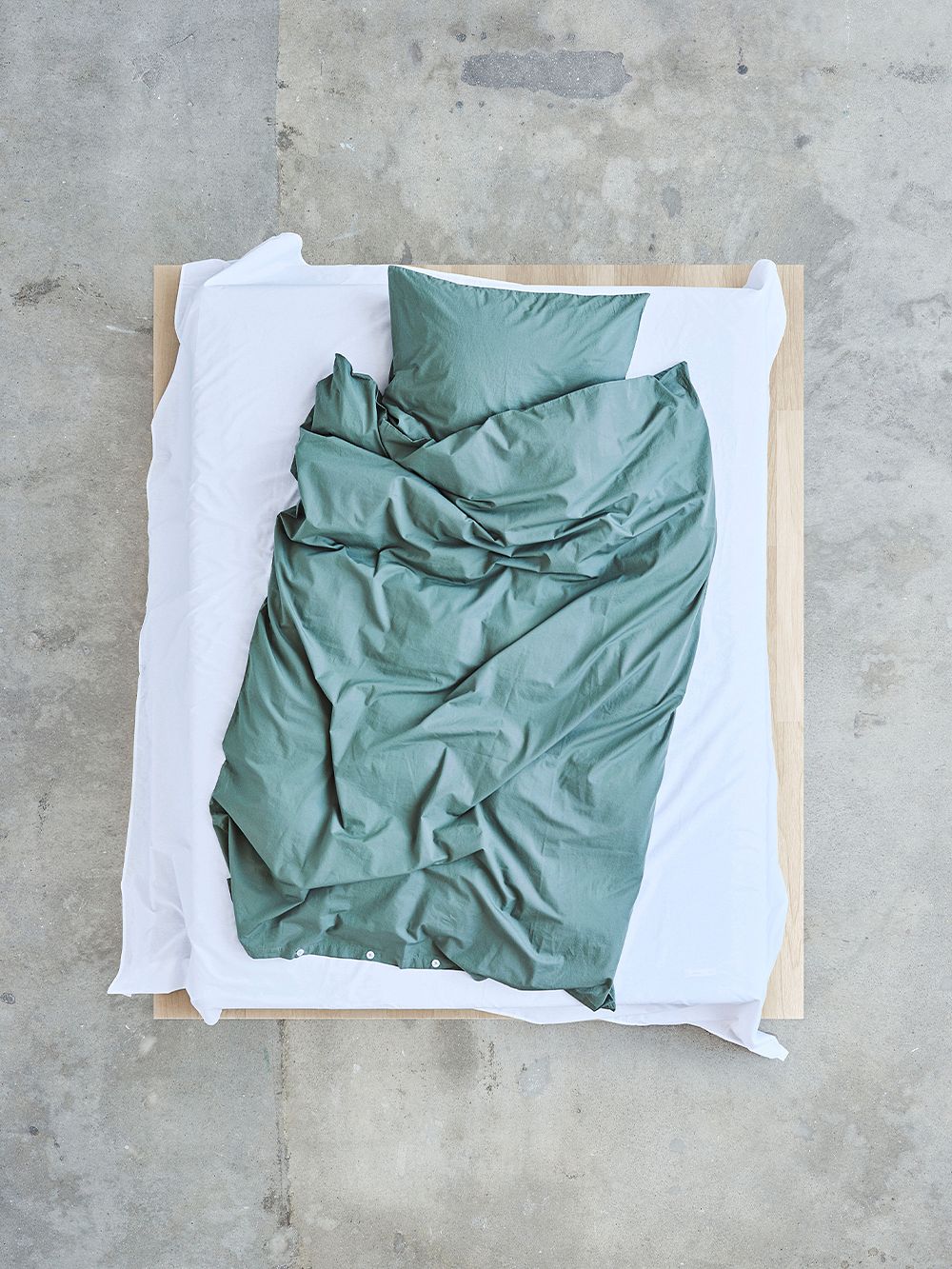 Sheets for staycation
When spending time at home is essential, it is favorable to add a dash of luxury to everyday routines. Danish Tekla duvet cover pampers your skin with a soft and luxurious cotton percale that makes each night feel like a hotel visit. The sheets delight in several muted and pastel shades – would your choice be an elegant olive green or a super trendy lavender?
• Tekla's duvet cover >
• All bed linen >
See also:
• All textiles at Finnish Design Shop >
Text: Sarianna Määttänen Images: Manufacturers