One of the cornerstones of Finnish Design Shop's success is the professional, friendly and customer-oriented customer service. Design Stories' new column seeks answers to questions that puzzle design lovers around the world.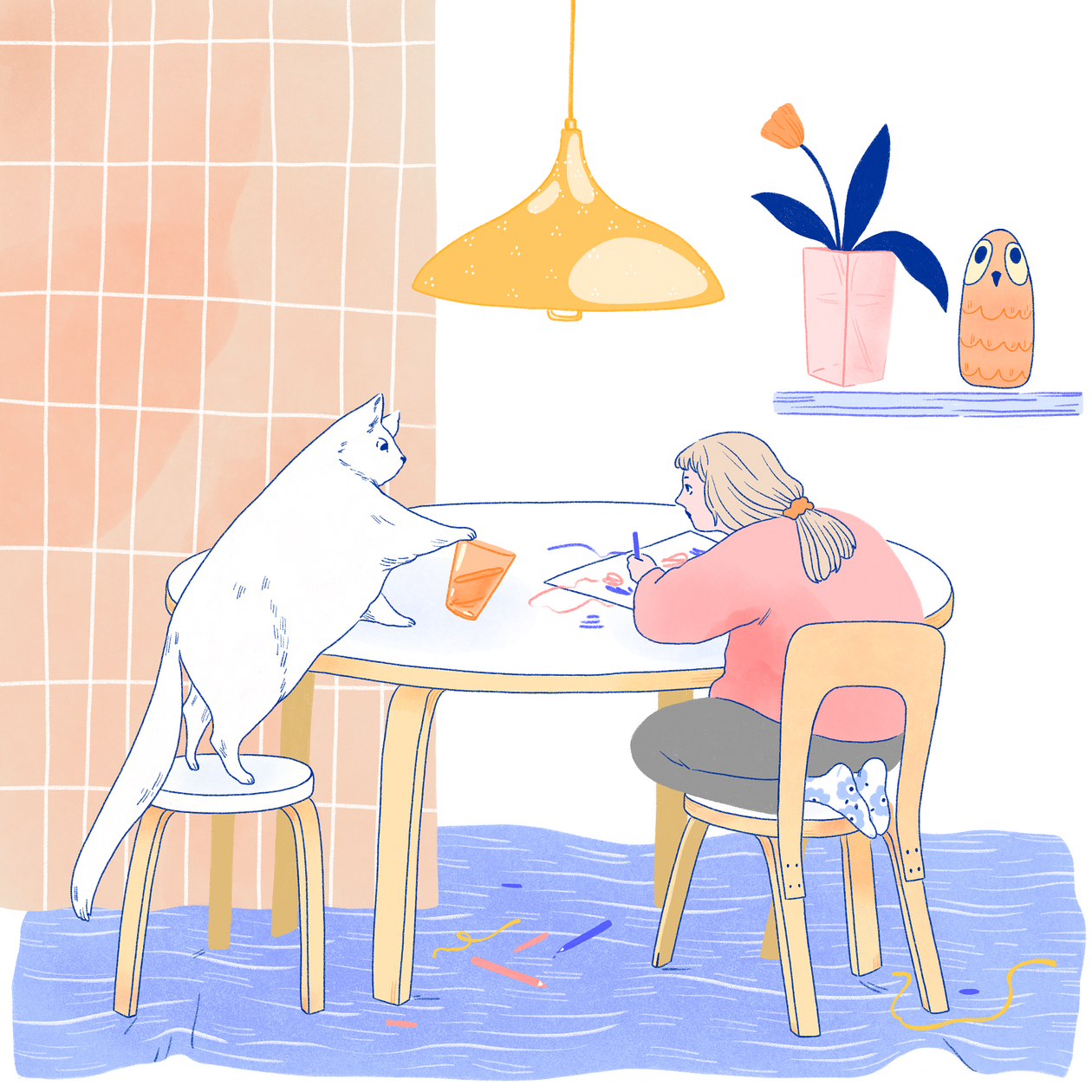 FINNISH DESIGN SHOP'S very own Customer Service team receives questions about materials, colors of products and delivery methods every day – and occasionally, they are even asked to help in identifying treasures found in Grandma's attic. Sometimes, if the answer cannot be found right away, suppliers and the team's design experts are contacted to provide advice. Whatever the topic, customers' questions are answered expertly and, above all, with pleasure and true joy about Nordic design.
Design Stories' new column brings up memorable and popular questions by our customers, and in the best case, the answers will be helpful and inspiring for others as well. Miina Lindblad from Finnish Design Shop's Customer Service is responsible for the answers.
1. What is the difference between the linoleum and laminate surfaces of Artek dining tables? We are looking for a table to best suit the daily life of a family with children.
"Artek's Aalto tables are popular from one decade to the next, owing to their timeless design. When cared for in the right way, they will last and stay beautiful from generation to generation. The tables' standard surface materials are white laminate, black linoleum and natural birch.
White high-pressure laminate is the strongest surface to endure everyday challenges, as it is the option that best withstands shocks, moisture and even heat. For this reason, laminate is a popular material for kitchen countertops. The most common home cleaning agents are suitable for it, and even the occasional works of art drawn by the youngest members of the family with felt tip pens can be removed with rubbing alcohol. However, even laminate may get scratched and dim over time due to wear and tear caused by the rough bases of containers. The most sensitive part of the table is the seam between the laminate and the wooden edge, which should be dried well after wiping.
"White high-pressure laminate is the strongest surface to endure everyday challenges, as it is the option that best withstands shocks and moisture."
Black linoleum is very different from laminate: it is softer and more porous, and more prone to marks. Linoleum does not withstand static moisture as well as laminate does, and any spills, even droplets, should be dried off as soon as possible. However, linoleum, made from natural raw materials, has a pleasant feel to it, and in the opinion of many, it is a warmer material than laminate. One characteristic is its beautiful patina of age. The black, velvety surface provides a striking backdrop for a variety of dishes and tableware. Linoleum is my personal favorite because of its lovely, soft surface."
2. I've been thinking about getting the Outline sofa by Muuto, but the upholstery I want is not available at Finnish Design Shop. Is it possible to order the sofa from you?
"Yes, it is! This sofa by Muuto is available in a wide variety of fabrics. For the online store, we have curated certain products, but the entire collections of the brands we represent are available by order through the Customer Service.
Delivery times for custom-made products are, of course, slightly longer than for products immediately available in stock. You can always contact the Customer Service to inquire about products not included in our range. Our team will find out the price and any other information needed, and place the order manually. We also have a constantly growing library of materials from which we can send sample patches of different upholstery fabrics to make your purchase decision easier."
3. I would like to buy bar stools from Hay's About A Stool collection. What is the difference between a lacquered and soaped oak finish?
"Lacquered and soaped oak surfaces differ both in terms of appearance and care. The soaped finish is more matte and lighter at first, but over time, will gain more patina than the lacquered version.
For both, the recommended method of care is wiping with a clean, damp cloth. Strong detergents must be avoided. The surface should be dried carefully after cleaning. Any heavy stains on the lacquered surface should be removed with a cleaning agent intended for that type of finish. The chairs should be protected from direct sunlight and heat.
"It is a characteristic of soaped oak to become patinated over time."
It is really a characteristic of soaped oak to become patinated over time. Any liquids and grease should be wiped away immediately to avoid marks on the surface. Stains can be removed by gently rubbing the area with a soapy cloth and cleaning the surface shortly thereafter. To remove the most stubborn stains, the surface can also be treated with very fine sandpaper along the grains of the wood. Only use treatments intended for soaped wood.
Hay has recently modernized the surface treatment of wooden furniture by replacing paints and lacquers with more environmentally friendly, water-based alternatives. This means that there is now only one lacquer option for all wooden furniture in natural colors instead of the previous two. The new, water-based varnish is brighter than the previous matte finish but slightly dimmer than Hay's previous clear lacquer."
• Hay's About A Stool bar stool >
Miina Lindblad works as a design sales representative in Finnish Design Shop's Customer Service team. Her design treasures include a self-designed lamp based on an old spinning wheel, and underneath it, her latest acquisition, Artek's Trienna table.
See also:
• Finnish Design Shop's Customer Service >
Text: Miina Lindblad Illustration: Evi Rinkinen