Finnish Design Shop's new arrivals in September included some beautiful home textiles, furniture in dark wood and the much-anticipated Danish brand Carl Hansen & Søn. We picked our five favorites from the bunch – what are yours?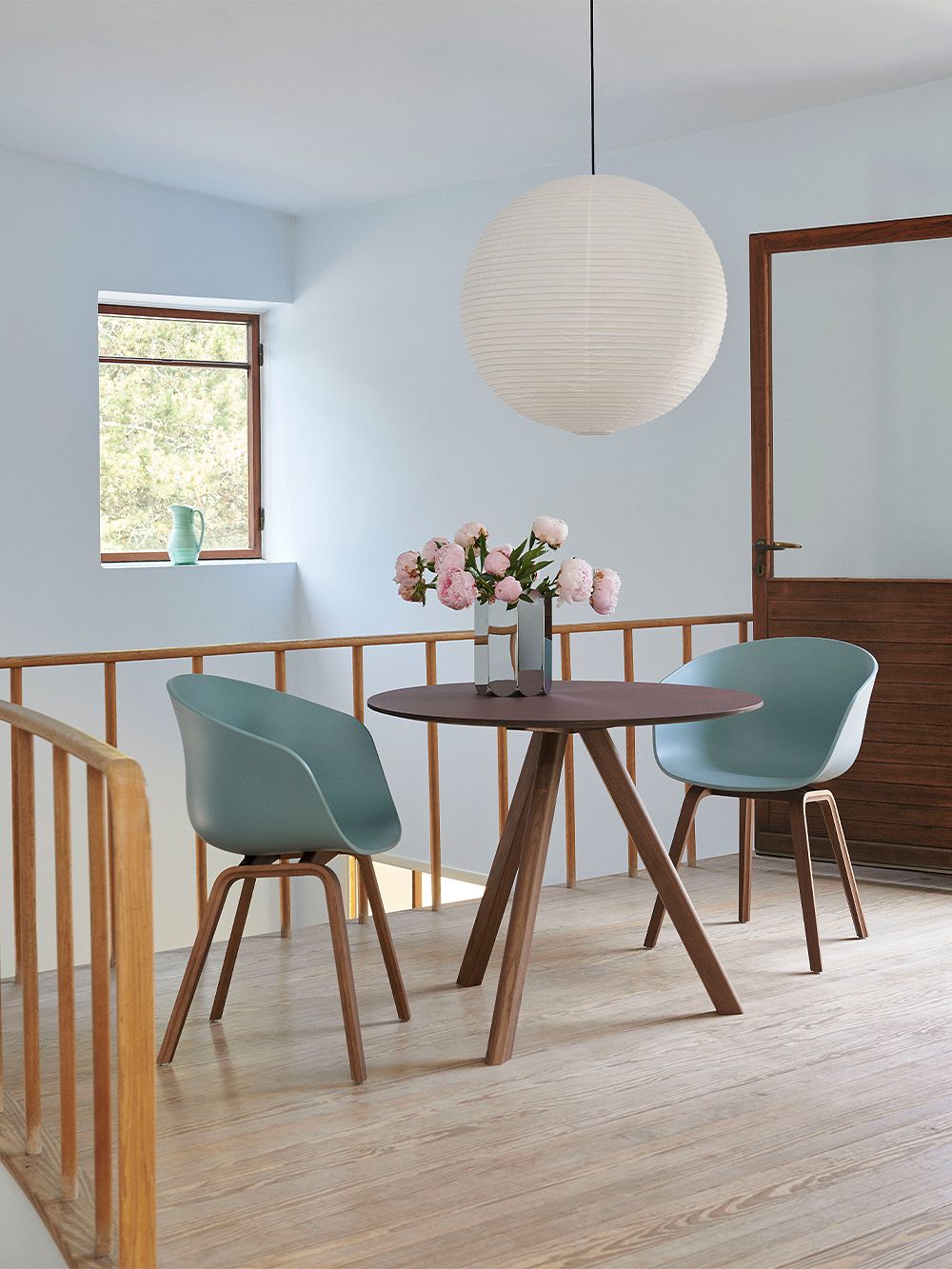 1. HAY: Walnut furniture
HAY has launched a selection of chairs from the About a Chair collection as well as tables from the Copenhague series in walnut versions. Walnut is strong and durable, and its deep brown hue is very trendy right now – after the long reign of lighter wood tones, dark wood has been making a steady comeback in recent years. Walnut looks especially fresh when combined with pastels like the dusty blue shade of the AAC22 chair.
• AAC22 chair >
• All latest arrivals from HAY >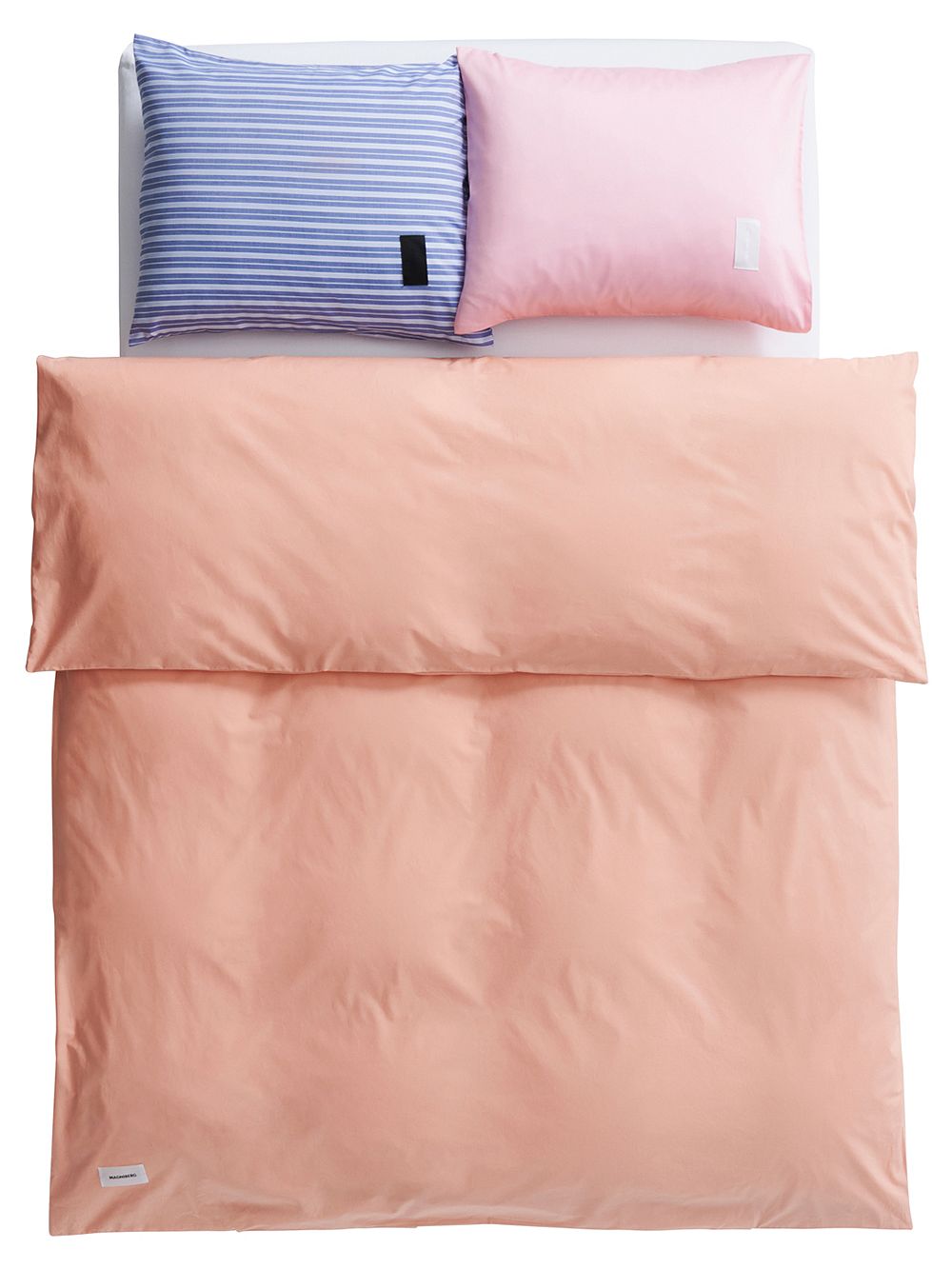 2. Magniberg: Pure collection
One of the easiest ways to infuse everyday life with a sense of luxury is to change the sheets to crisp, high-quality bedding. That's where our new brand addition Magniberg comes in! The Swedish brand's Pure bedding collection is sure to make each night feel as if spent in a luxurious five-star hotel.
Alongside quality, the brand is also focused on providing a deliciously versatile color selection. Magniberg founders Nina Norgren and Bengt Thornefors used to work in the fashion industry, and their approach to bedding mimics the mix-and-match nature of fashion: Magniberg encourages you to boldly combine different colors and materials in a way that suits your own personal style, just like you would with clothes. This is reflected in the Pure Poplin and Pure Sateen as a minimalist style stripped of all embellishments and patterns to make the bedding easily combinable. If you do like patterns, though, try mixing in some striped duvet and pillow covers from the Wall Street Oxford collection!
• Pure Poplin duvet cover >
• All bedwear from Magniberg >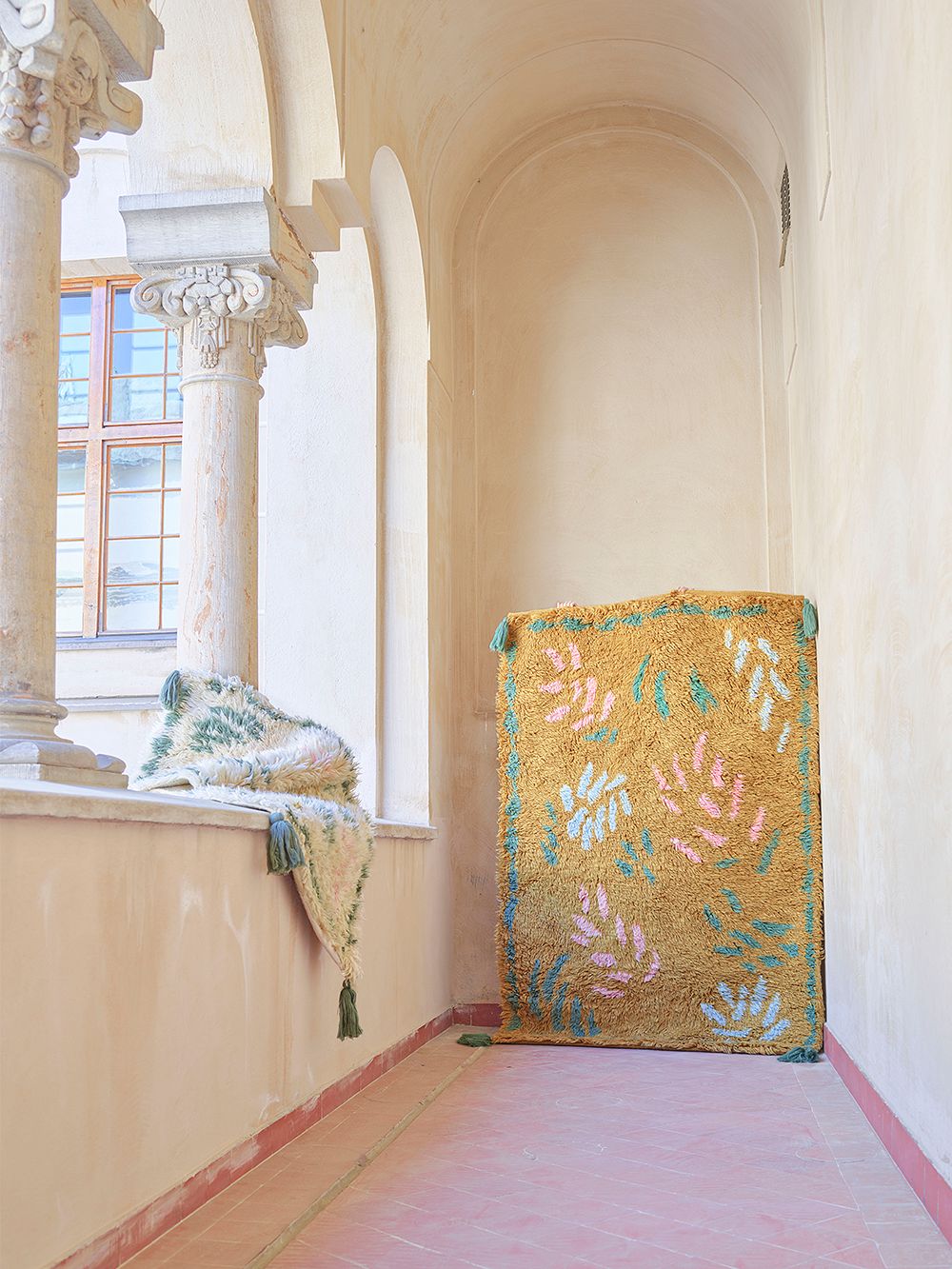 3. Finarte: Väre rug
The Väre rug by Finarte calls, practically demands you to sink your toes in its soft, sumptuous pile! The wonderfully fuzzy rug is adorned with designer and artist Marianne Huotari's pattern with fresh tones that create a lovely contrast to the mustard base color of the rug. Despite the modern color scheme, the rug's design is actually inspired by history and folklore: Huotari sought inspiration for it from the National Museum of Finland's famous frescoes depicting scenes from the country's national epic, Kalevala. The rug is also available in a smaller version with the base color in white.
Read also: Marianne Huotari's Väre pattern celebrates Finnish history and folklore >
• Väre rug >
• All bedwear from Magniberg >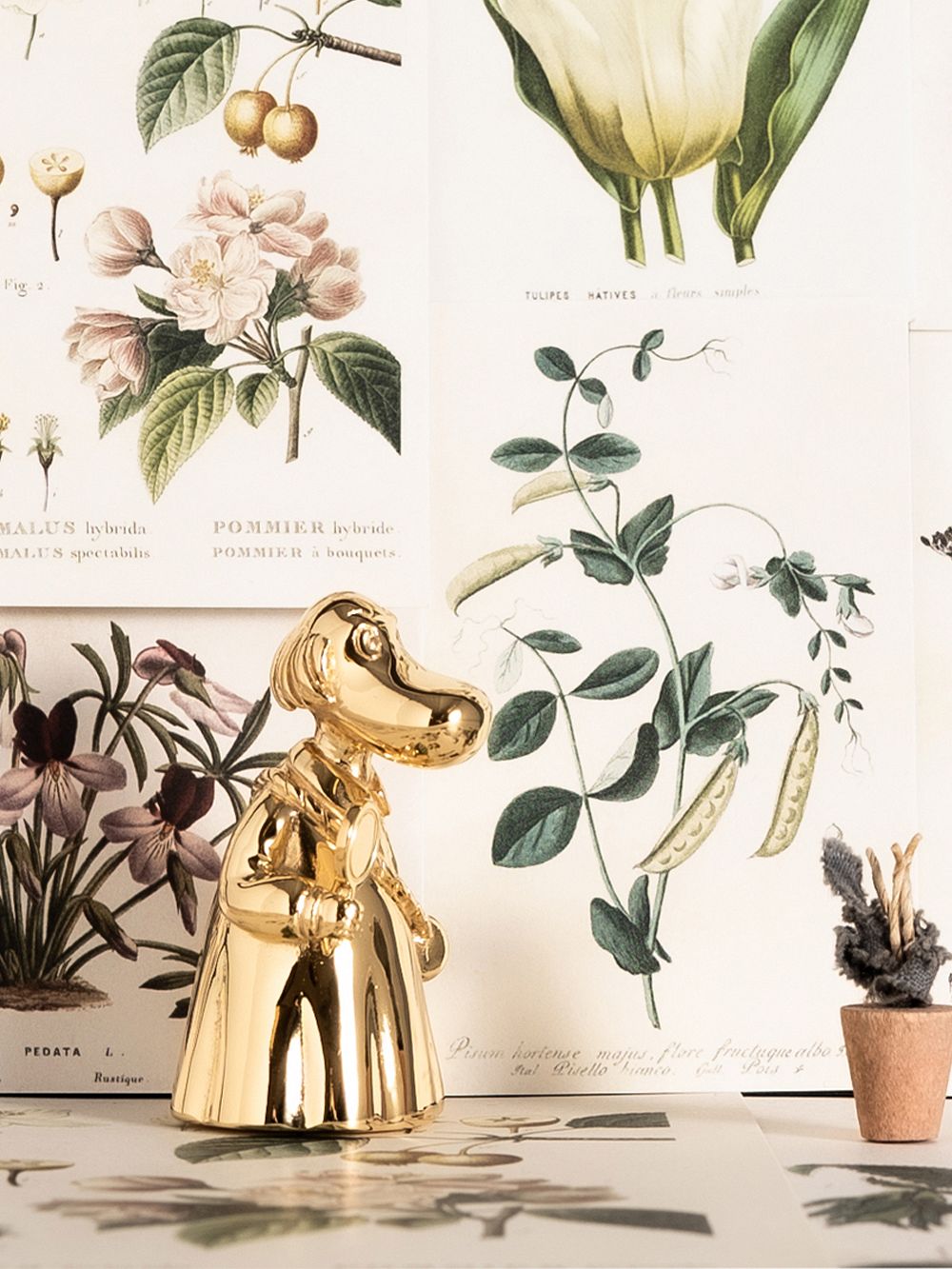 4. Skultuna: Hemulen figurine
The Moomin x Skultuna collection, launched in the summer of 2021, has expanded with a new character, Hemulen. Known as Moominvalley's resident botanist and stamp collector, the figurine is carrying a magnifying glass for examining his stamp collection and a botanical box for carrying his plant specimens. Hemulen and the rest of the collection's gold-plated figurines are a quite a fascinating combination of charming Moomin magic and luxurious materials – Design Stories predicts the figurines will be a popular choice for a unique gift.
Read also: The Moomin x Skultuna collection – Moomins with a dash of gold >
• Hemulen figurine >
• All Moomin products >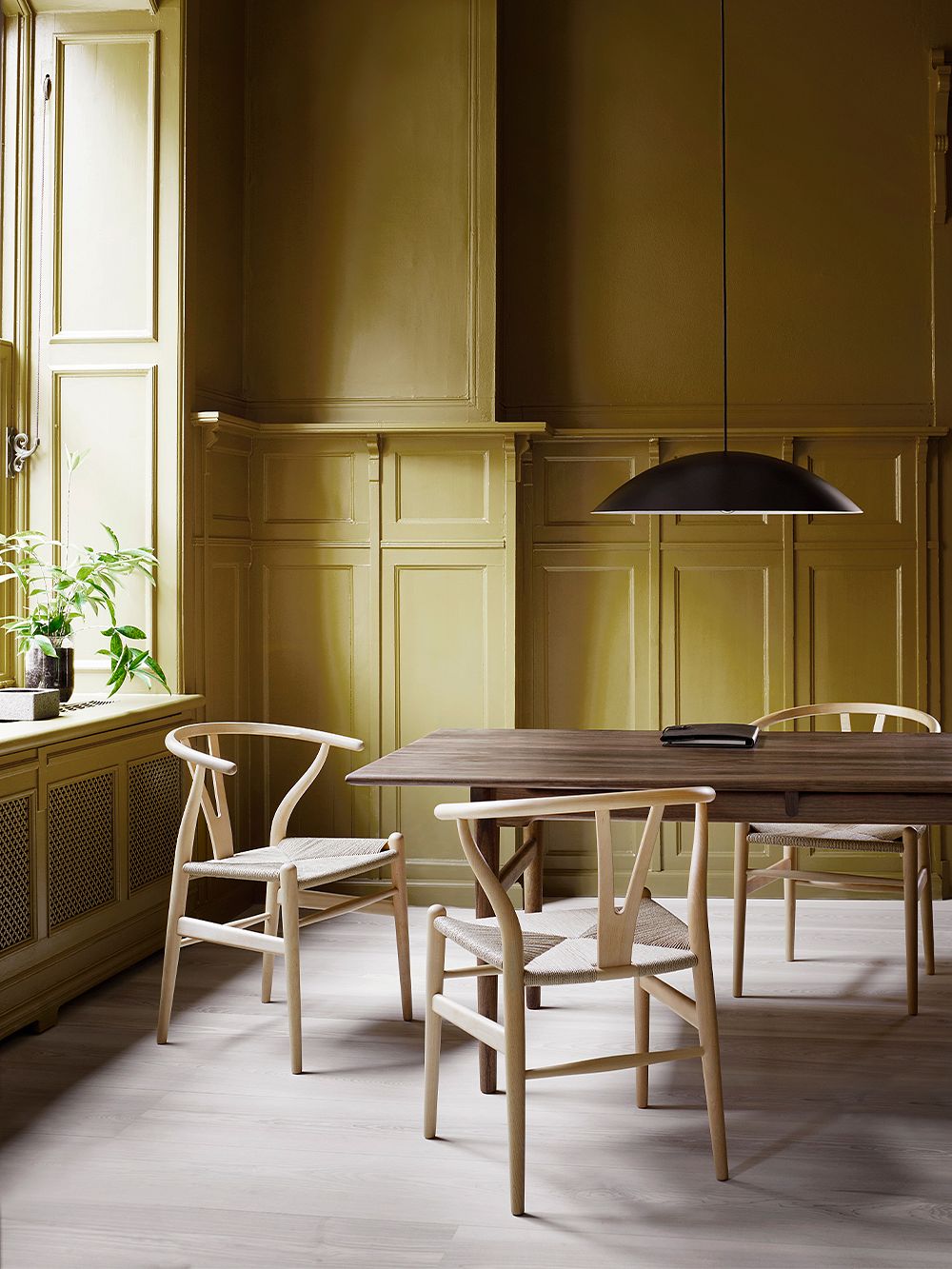 5. Carl Hansen & Søn: CH24 Wishbone chair
If we had to name one product that our customers have been asking us for, it's this: CH24 or the Wishbone chair by Danish designer Hans. J. Wegner. Nicknamed after the Y-shaped support structure in the back, the CH24 chair is considered one of the best-known classics of Danish design; not only due to being stunningly beautiful but also as the chair is incredibly comfortable to sit on. No wonder that the chair has been in Carl Hansen & Søn's selection for over 70 years!
• CH24 Wishbone chair >
• All products by Carl Hansen & Søn >
Check out all our latest additions:
• New arrivals at Finnish Design Shop >
Text: Emmi Ratilainen Images: Manufacturers