Despite the sunny holiday season, July brought many new exciting items to the Finnish Design Shop's selection. The online store was complemented with the sweetest pastel hues and the softest lounge chairs of the season. Take a look at our favorites among the latest arrivals!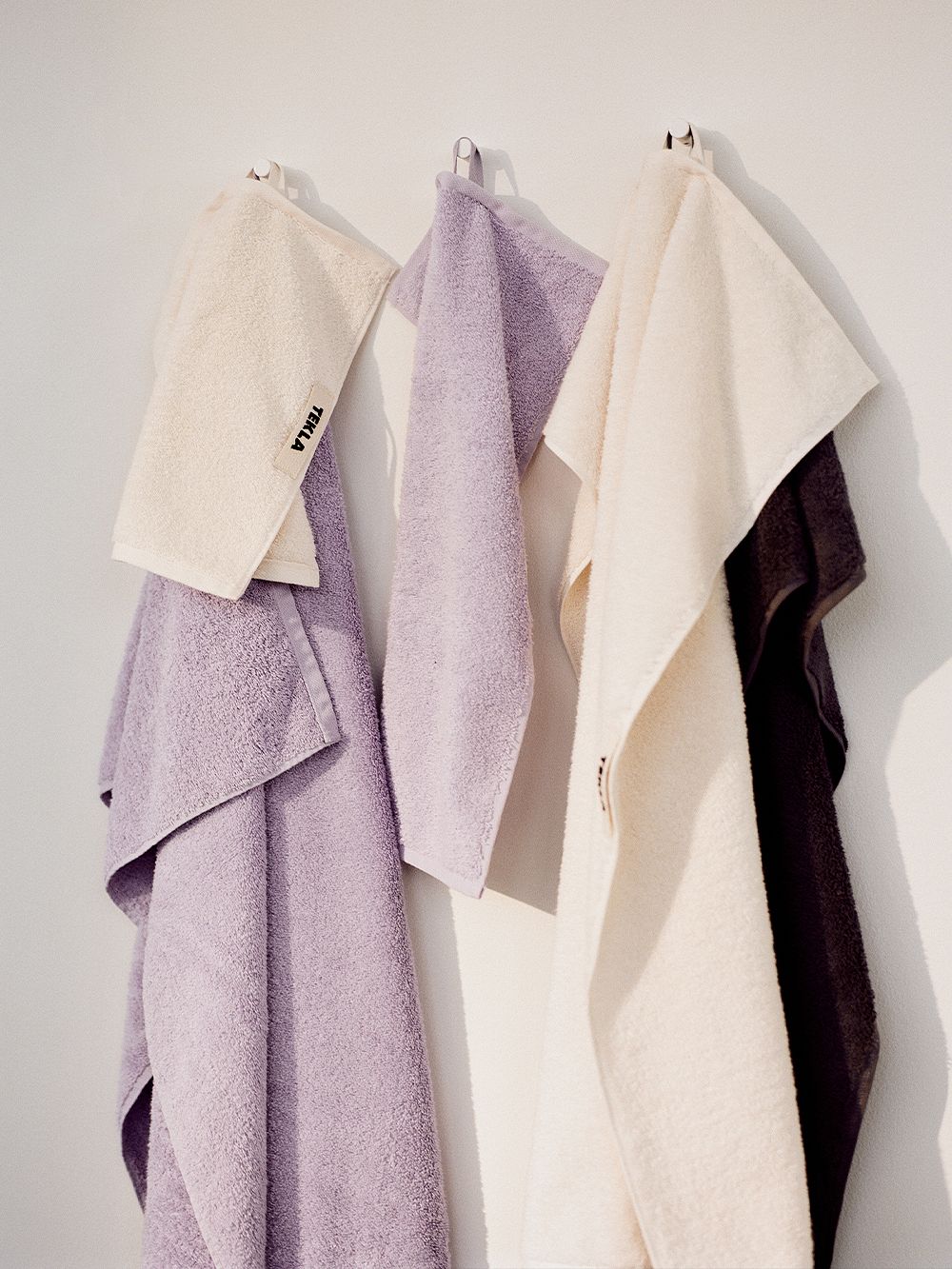 1. Tekla: Bathroom textiles
Favorites of many, Tekla's soft, high-quality towels are now charming in new colors: choose fresh stripes or brighten up the bathroom with trendy lavender. In addition to towels, our selection got a new kick from stylish bath mats, that suit every taste with a large range of color options. Tekla's beautifully minimalistic bathroom textiles are made of soft organic cotton, which brings a touch of luxury to everyday chores.
• Tekla's bath towel >
• Tekla's bath mat >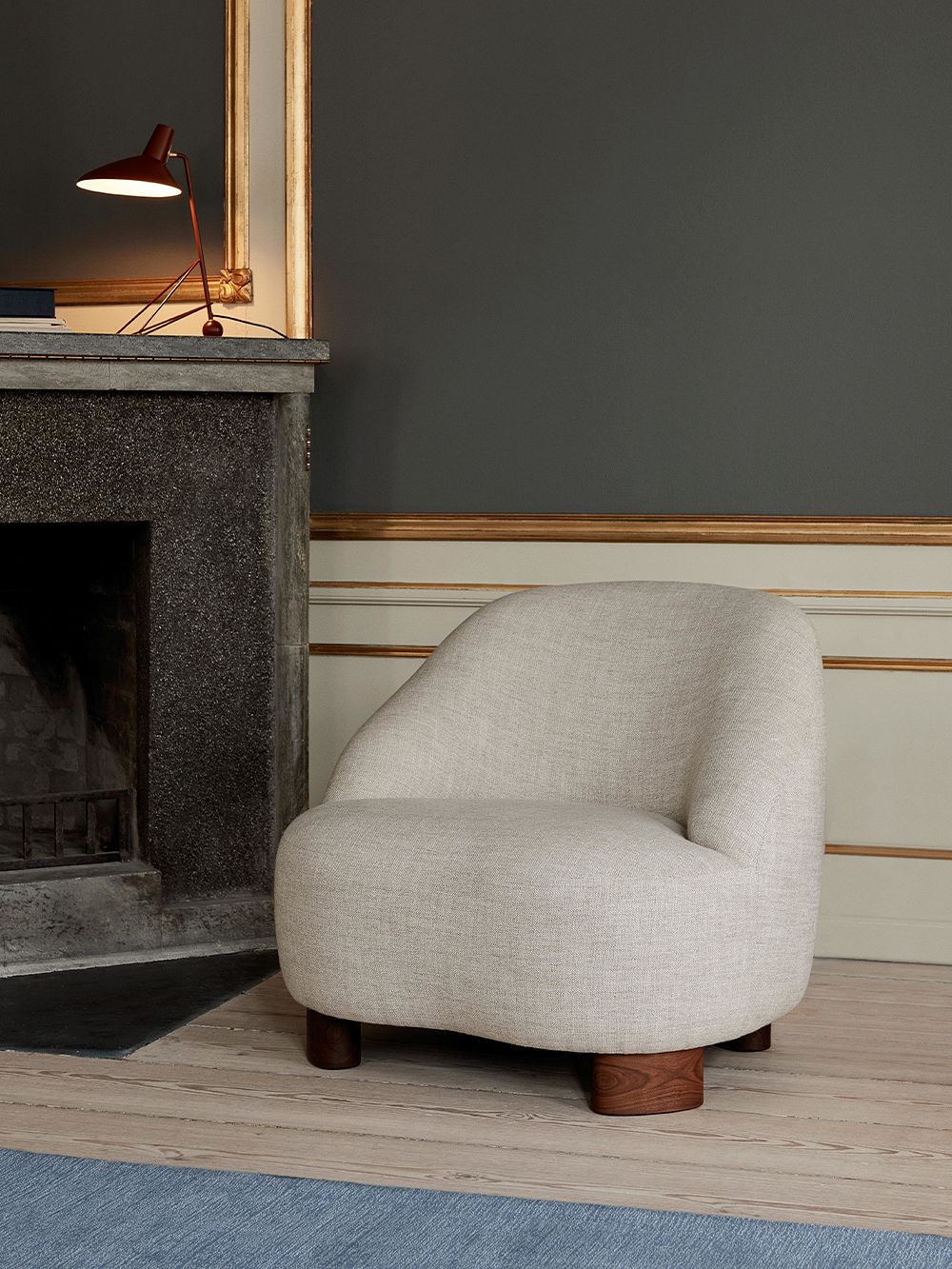 2. &Tradition: Margas lounge chair
Plush form, round shapes, and elegant details – all of this is served by &Tradition's new Margas lounge chair. Designed by Louise Liljencrantz in 2022, the chair is named after the designer's role model, her beloved grandmother. The lounge chair consists of a softly curved seat and short wooden legs and invites you to relax with a good book or conversation, for example. Of course, the sofa from the same series makes great pair with the lounge chair.
• &Tradition's Margas LC1 lounge chair >
• All armchairs and lounge chairs >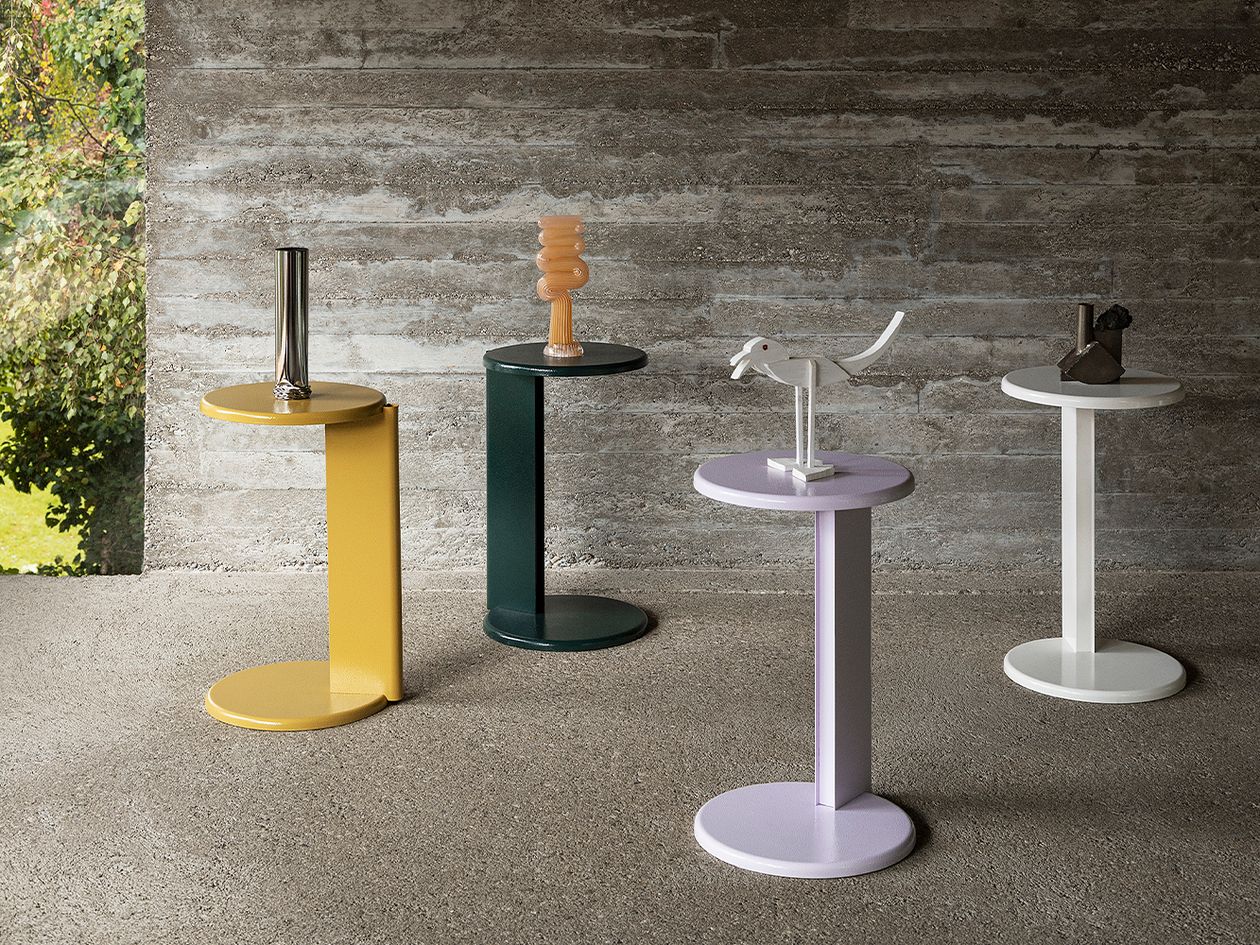 3. Hem: Lolly side table
Those who value versatility will fall in love with Hem's Lolly side table, which can be easily moved from one room of the house to another: the round lightweight table offers counter space for a cup of coffee or a book, but also serves as a temporary workstation. Made of durable carbon steel, the Lolly has a hollow leg, which hides messy cables and power cords inside – this works conveniently with the cord of a table lamp, for example!
• Hem's Lolly side table >
• All side & end tables >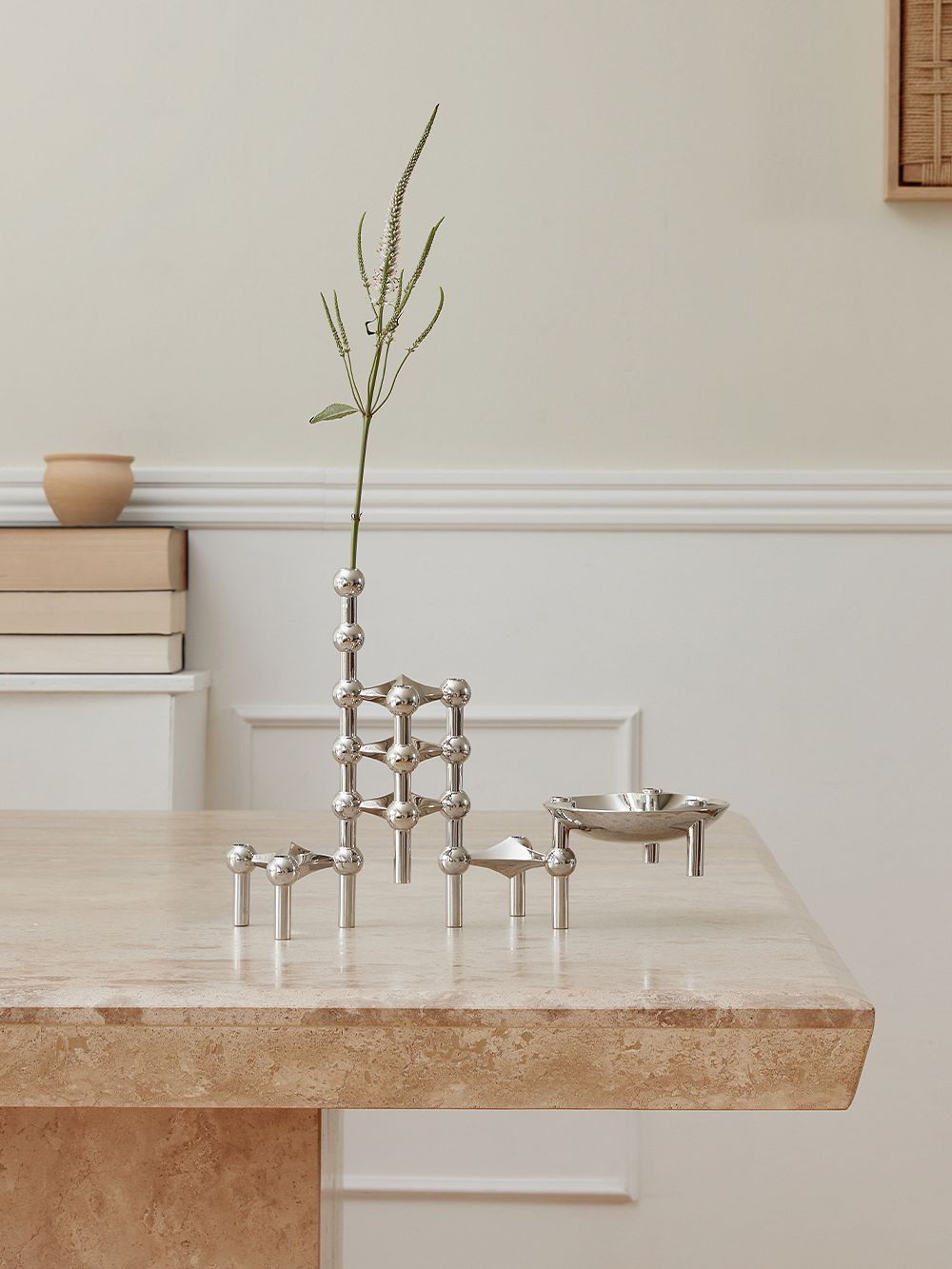 4. STOFF Copenhagen: Nagel vase and bowl
The beloved STOFF Nagel candleholders by Werner Stoff are getting long-awaited addition to the series – now you can add a small vase or a round bowl to your candle constructions. Like the candleholders, the vase and bowl have a modular structure, which allows you to create unlimited combinations of your choice. The shape of the minimalist vase is suitable for individual flowers or hays, while the bowl stores your most important treasures and favorite jewelry.
• STOFF Copenhagen's STOFF Nagel vase >
• STOFF Copenhagen's STOFF Nagel bowl >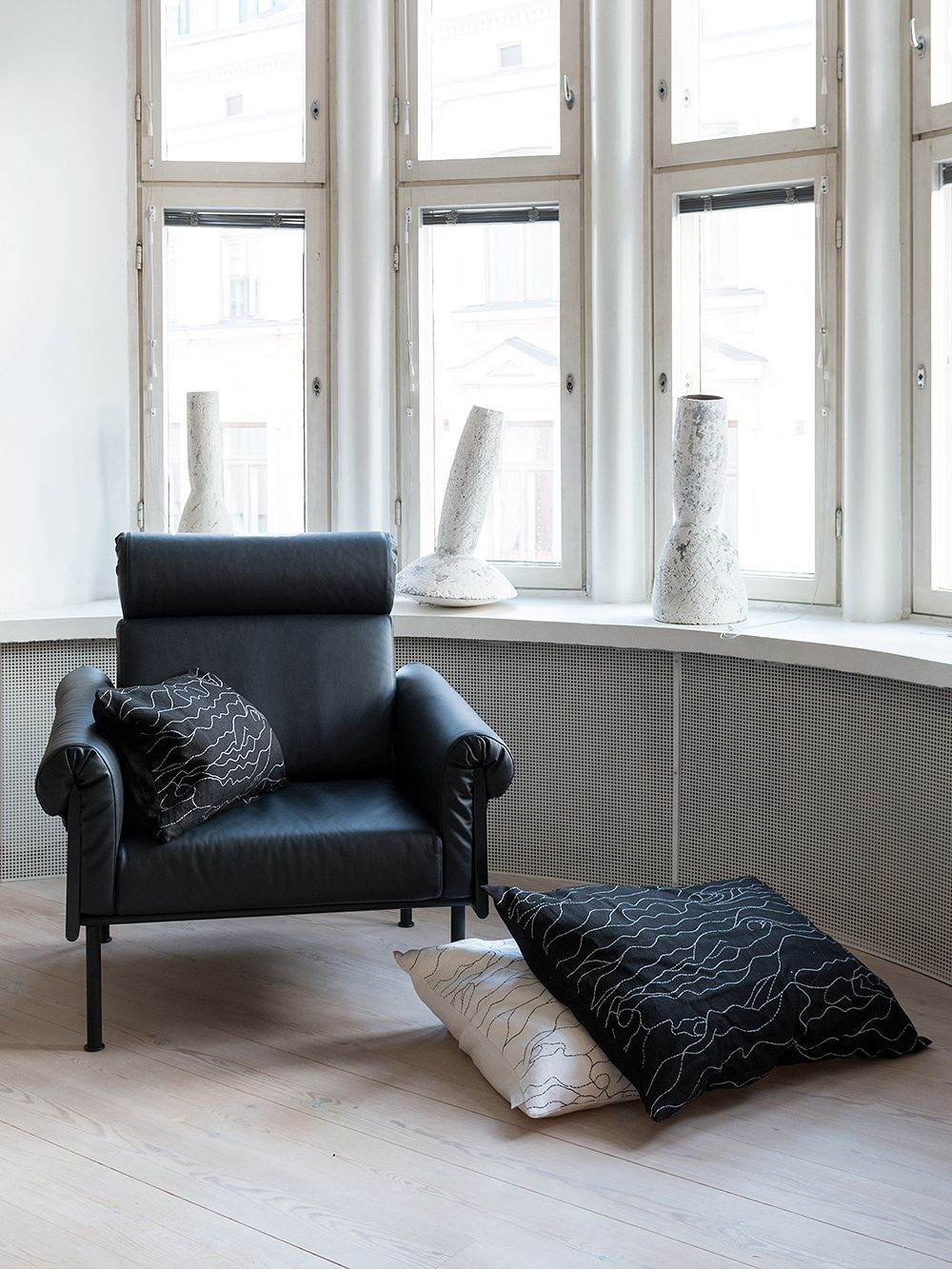 5. Yrjö Kukkapuro: Ateljee collection
Yrjö Kukkapuro's Ateljee series is one of the most popular classics of Finnish design. Ateljee, which was originally introduced in 1964, was born when Kukkapuro decided to use the structure of steel beds and turn them into a sofa and a lounge chair. The timeless design is complemented by comfy, leather-upholstered cushions – the naturally dyed semi-aniline leather will develop a unique patina over time, which only gets more beautiful over the years.
• Yrjö Kukkapuro's Ateljee lounge chair >
• Yrjö Kukkapuro's Ateljee sofa >
See also:
• What's New at Finnish Design Shop >
Text: Sarianna Määttänen Images: Manufacturers