Color institute Pantone's Colors of the Year for 2021 strongly reflect the present moment: these two colors – earthy gray and brisk yellow – are easy to approach and they give hope. Use the colors of the year as a source of inspiration and add them to your home, in the form of small touches or generous brush strokes.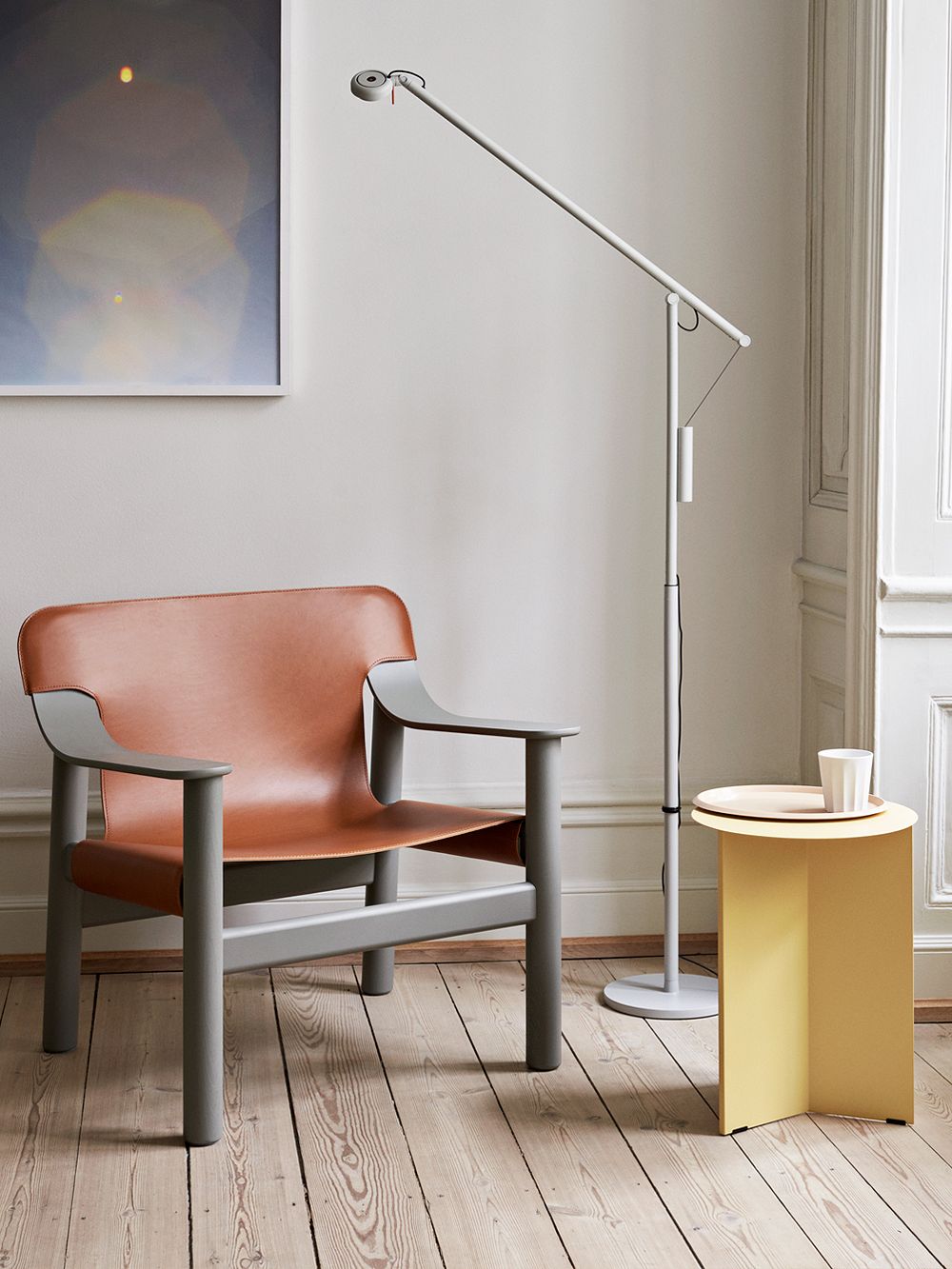 Complementary to each other
Gray and yellow make a delicious combination. The popular Bernard lounge chair by Hay is available by order with a gray frame and a variety of seating options. The light yellow Slit table refreshes the color palette and brings joy when mixed with neutral tones. Streamlined, simple shapes look good against a clear, light background. As wall colors, light greyish shades are always a topical choice, because they do not restrict other parts of the interior.
• Hay's Bernard lounge chair >
• All armchairs >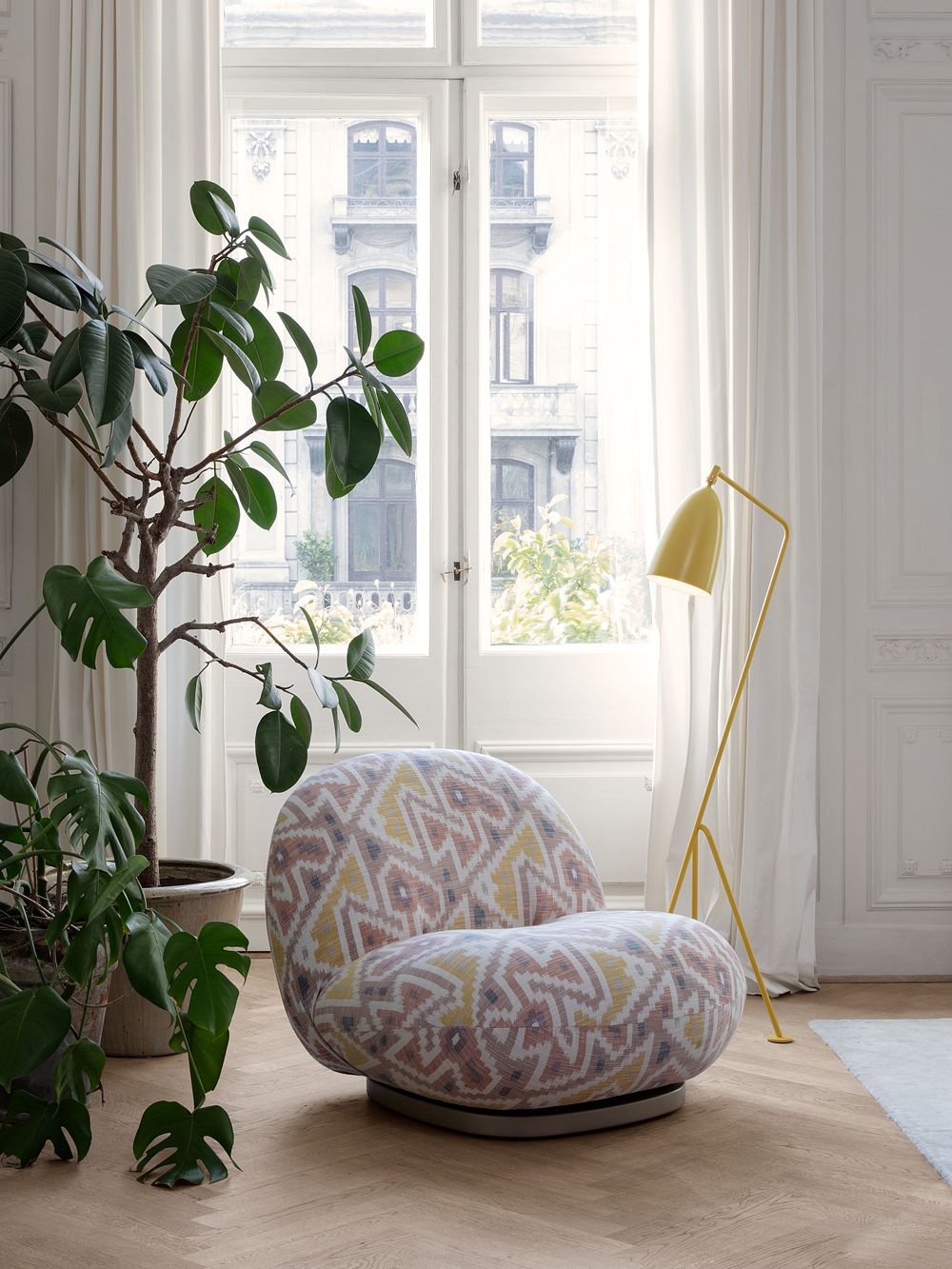 A glimpse of light
Small dots of color cheer up the home and are an ideal way to complement neutral colors. Gubi's iconic Gräshoppa floor lamp is delightful in Aspen yellow that gives the classic new boost and a modern fresh look. Originally designed by Greta Magnusson Grossman in 1947, the floor lamp was introduced to Gubi's collection in 2011.
• Gubi's Gräshoppa floor lamp >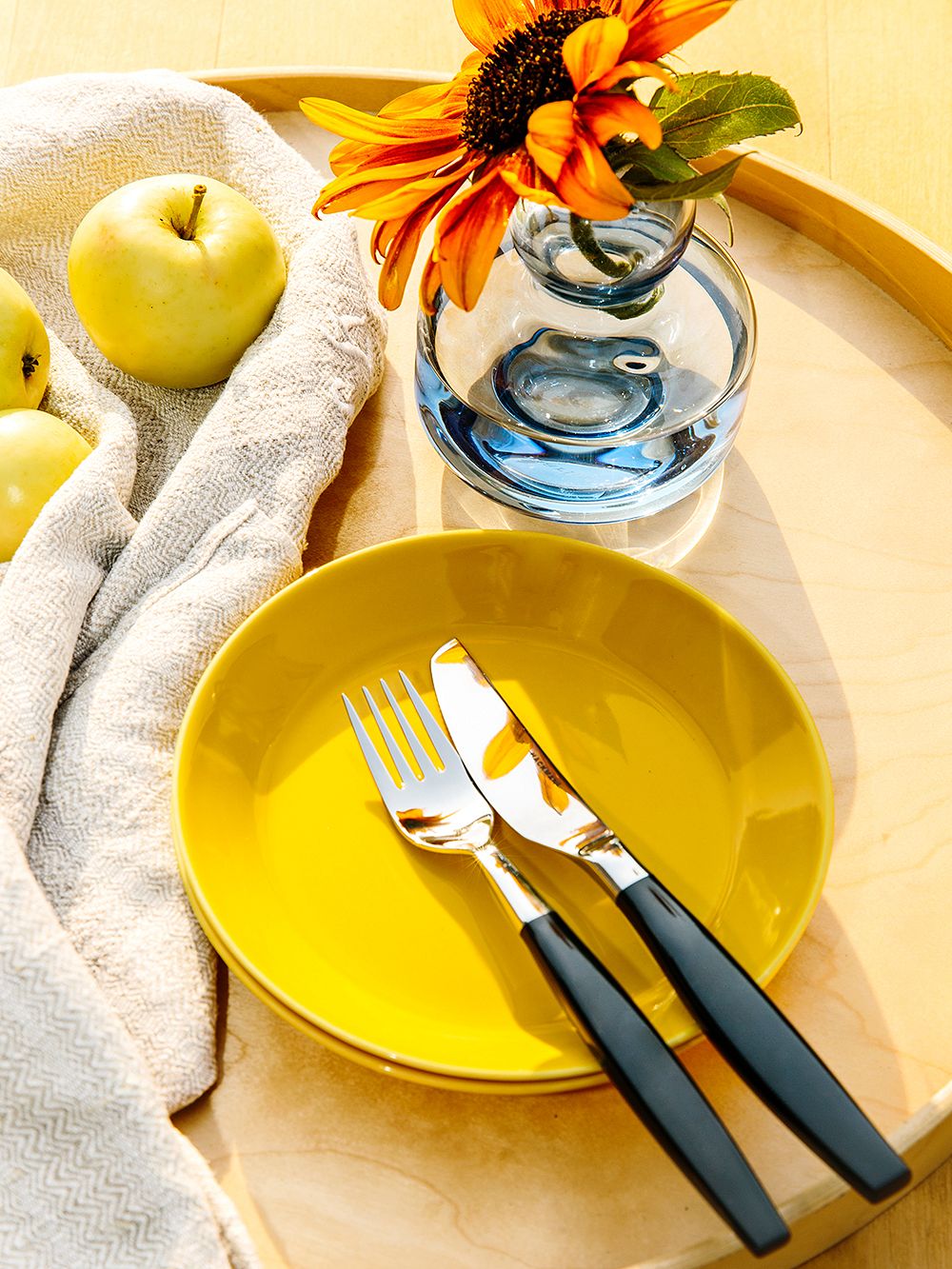 Try some in the table setting
New colors are easy to try at home in table setting. Just a few dishes with color give a refreshing look to meals and enhance the tones and textures of food. The honey-colored Teema dishes by Iittala look good combined with other dishes in the series, making it easy to create varying table settings. The versatile and durable classic dishes are a carefree choice for day-to-day use, ideal both for festivities and everyday life.
• Iittala's Teema tableware >
• All dishware >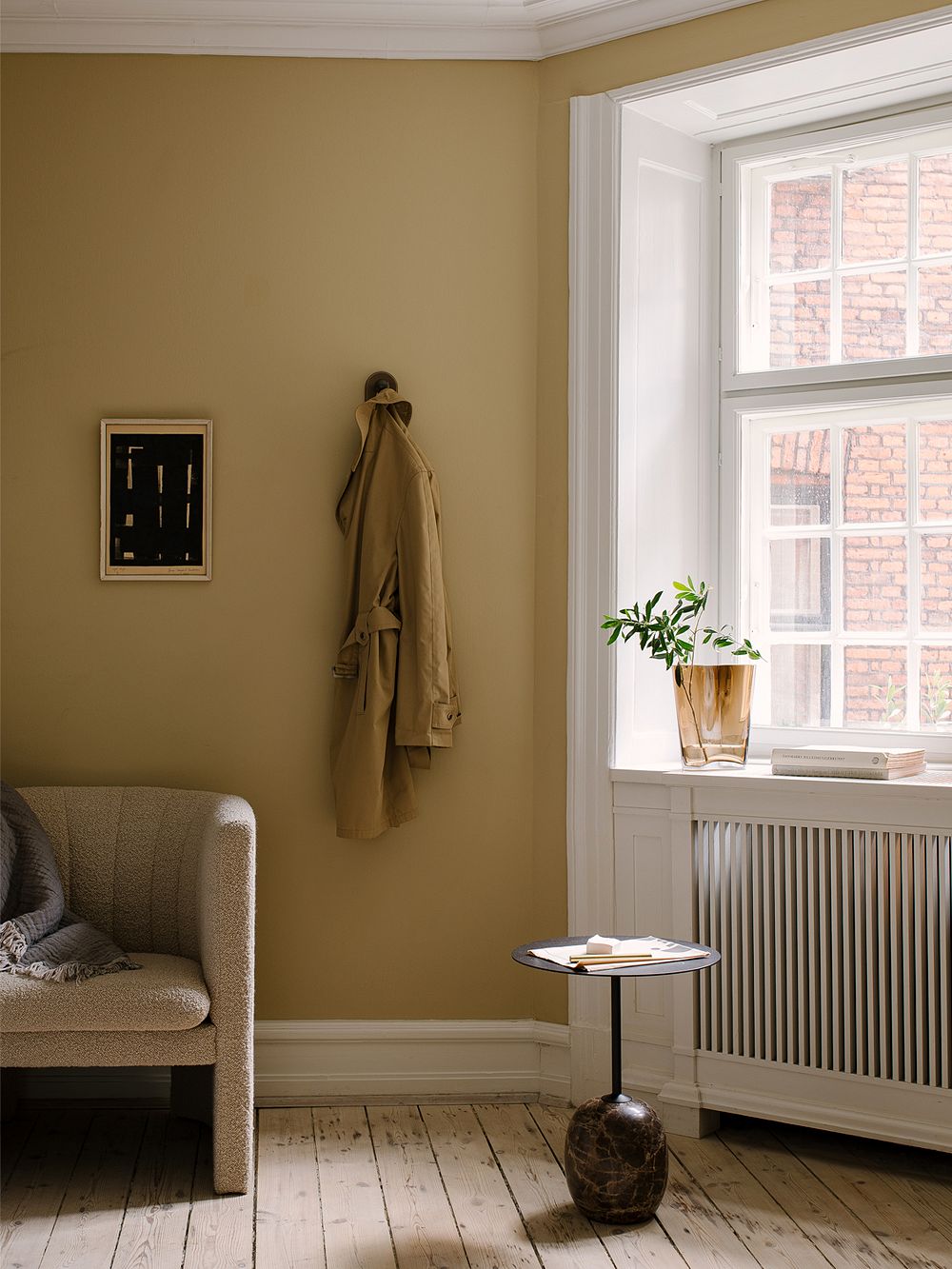 On a larger scale
How about trying some intense strong yellow as a larger element in the décor? Yellow is currently a particularly trendy shade on the walls. It will instantly refresh the atmosphere of both the living room and the bedroom. For the walls, it is best to choose a slightly tinted, elegant and not too bright shade of yellow, just to avoid a nursery-like effect. Modern, minimalist furniture by &Tradition matches the expressive wall shade.
• &Tradition's Lato LN8 coffee table >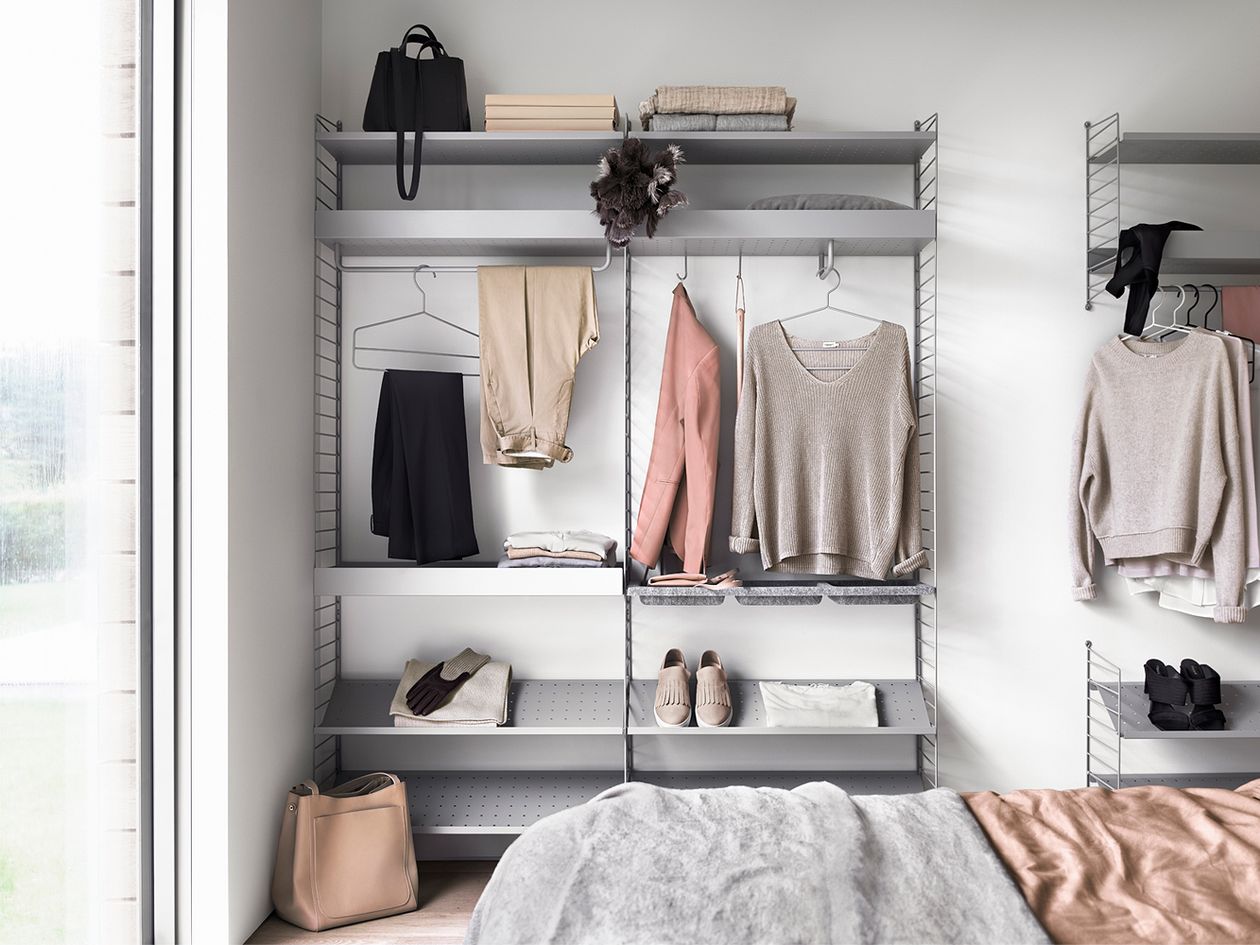 An alternative to fixed furniture
Soft neutral gray finds its place everywhere, in the bedroom as well. The popular String System includes options for storage of clothing and the modular products in the series make it easy to create variety of light open storage units. The gray shade makes the unit resemble furniture and stand out beautifully from the wall. Individual dots of color look fresh and refreshing amidst the soft tones.
• String System shelves in gray >
• All storage furniture >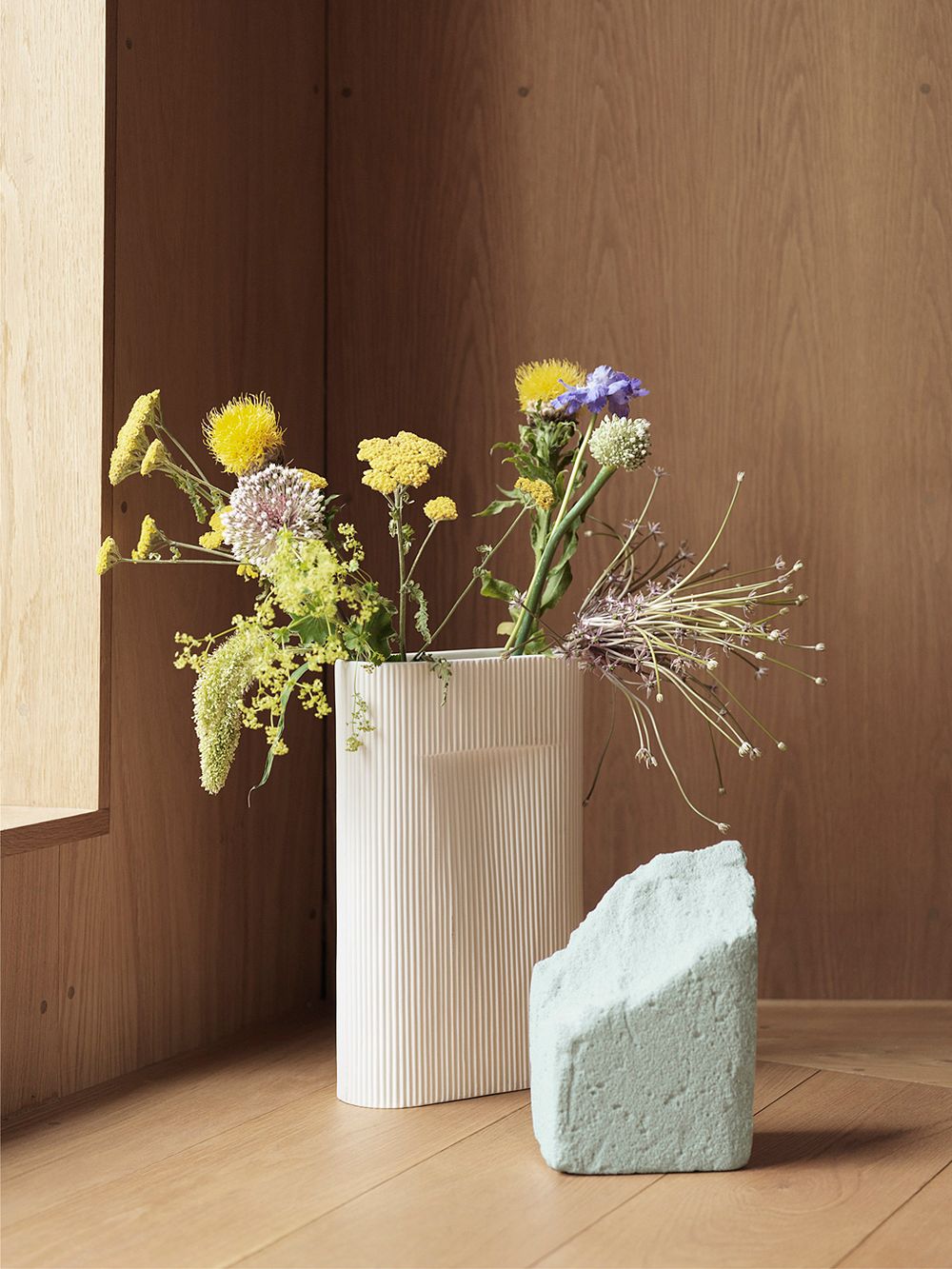 The fastest trick of all
If you feel that keeping it neutral is more your line in décor, it is easy to add trendy colors to the home with flowers. Cheerful yellow flowers stand out nicely in the sculptural Ridge vase by Muuto, which provides a spectacular setting for all kinds of floral arrangements. Try for example mimosa with its small flowers, spherical Billy Buttons or lush lady's mantles. Adding color and trying out new combinations can be this easy!
• Muuto's Ridge vase >
• All vases >
See also:
• More new arrivals in gray and yellow >
Text: Maija Rasila Images: Suvi Kesäläinen and manufacturers