Marimekko's new spring line features trendy shades of lilac and earthy, harmonious colors. The patterns are all about flower motifs, typical of the brand, including old favorites as well as three brand new patterns. The beloved Oiva collection is also expanding with some fascinating pieces. Check out our favorites from the new range!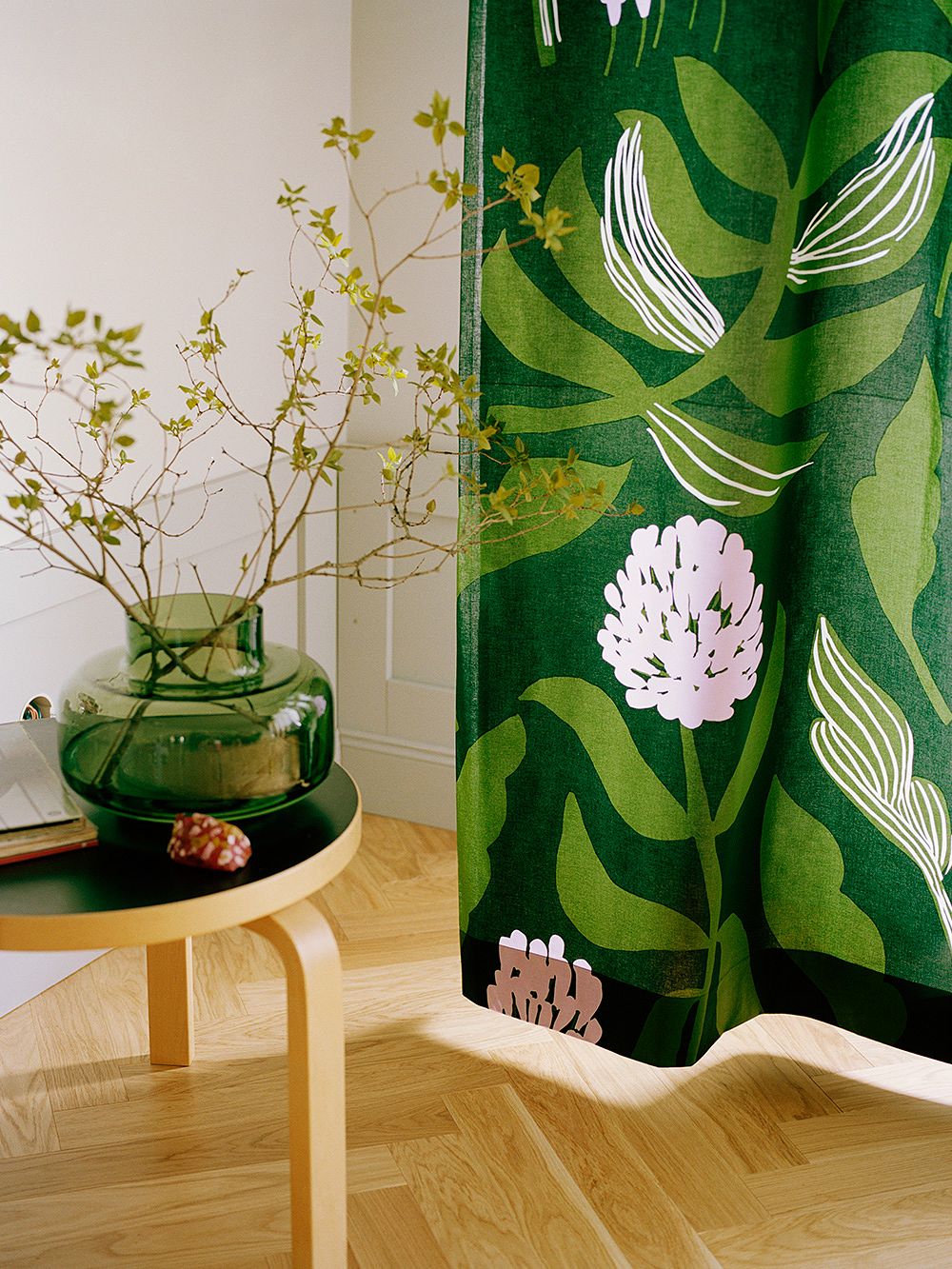 Cottage life
The lilac and green Kasvio pattern is one of the three new designs by up-and-coming Finnish designer Lotta Maija. Consisting of imaginary plants, the pattern is available in a cotton print fabric, a table cloth, and a cushion cover. All three pattern designs, Kasvio, Apilainen, and Palsta, were inspired by flowers and plants growing around a summer cottage in the Finnish countryside. The lush Primavera pattern, designed by Maija Isola in the 1970s, also makes a comeback in tableware and textiles.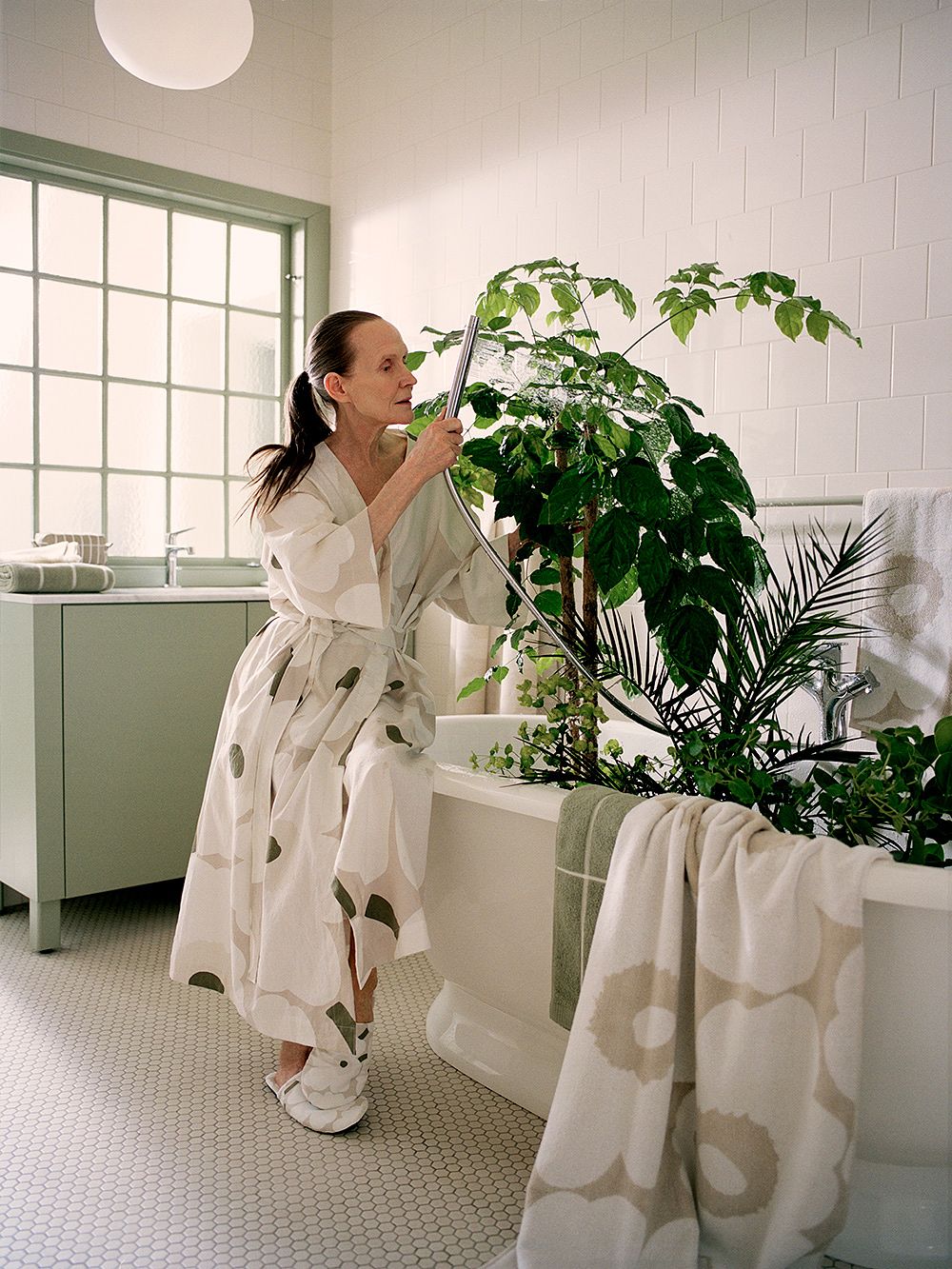 Calm and classic
Marimekko is best known for its graphic and colorful patterns, but if you're a fan of a more subtle look, you're in luck: this spring, the brand introduces a bunch of products in calm shades such as beige, white and green. The lightweight Unikko bathrobe is perfect for those lazy Sunday mornings or to put on after a relaxing bath. The cozy style can be completed with slippers featuring the same pattern.
We are also fond of the woven Unikko kitchen textiles in a natural cotton-linen mix. In addition to these, the off-white Unikko throw and cushion cover feature just a hint of the iconic pattern.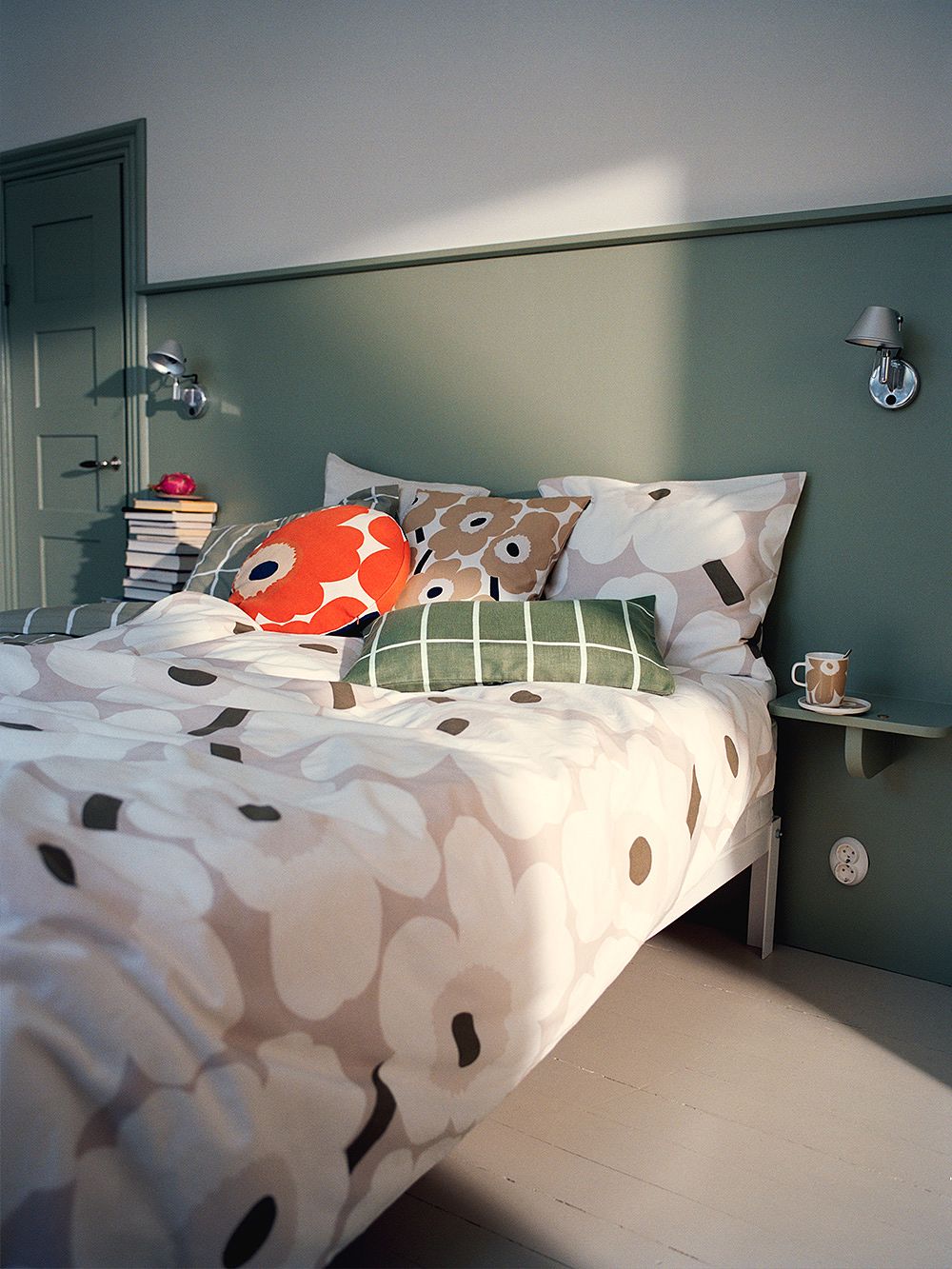 Gray-green grids
Among all the earthy tones, our favorite is the grayish-green featured for example in the towels and bed linen of the Tiiliskivi collection. The classic pattern by Armi Ratia looks surprisingly fresh paired with a soft, natural hue.
• Marimekko Tiiliskivi cushion cover >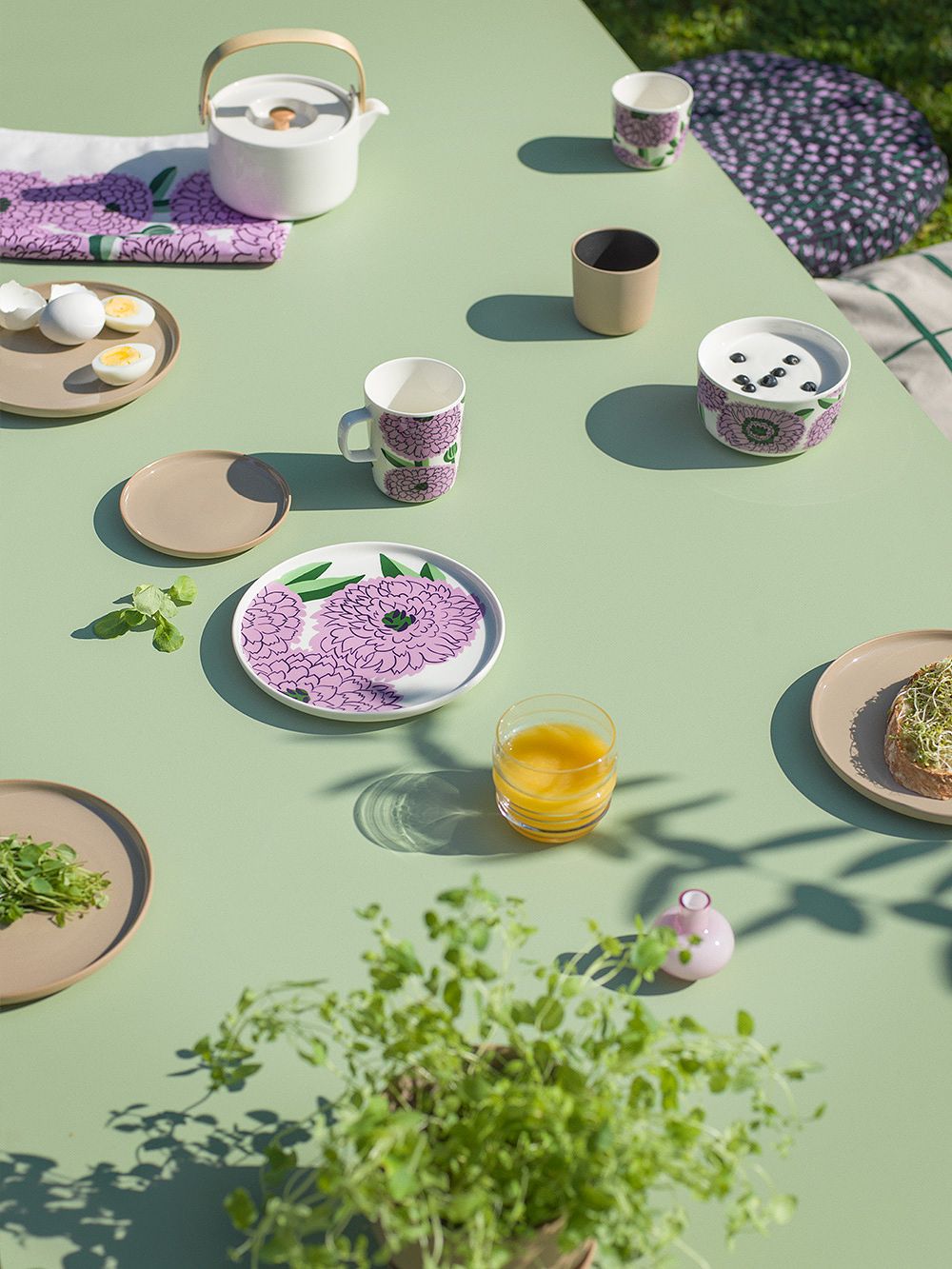 Unglazed and unique
The popular Oiva tableware collection is expanding with products made of brown stoneware. Their cool shade of brown is dubbed 'terra'. What makes them particularly interesting is their rough, unglazed surface as well as brown stoneware's natural shade variation due to which each individual product is unique. The collection also expands with flower pots made from the same material, some of which are decorated with the Räsymatto pattern designed by Maija Louekari.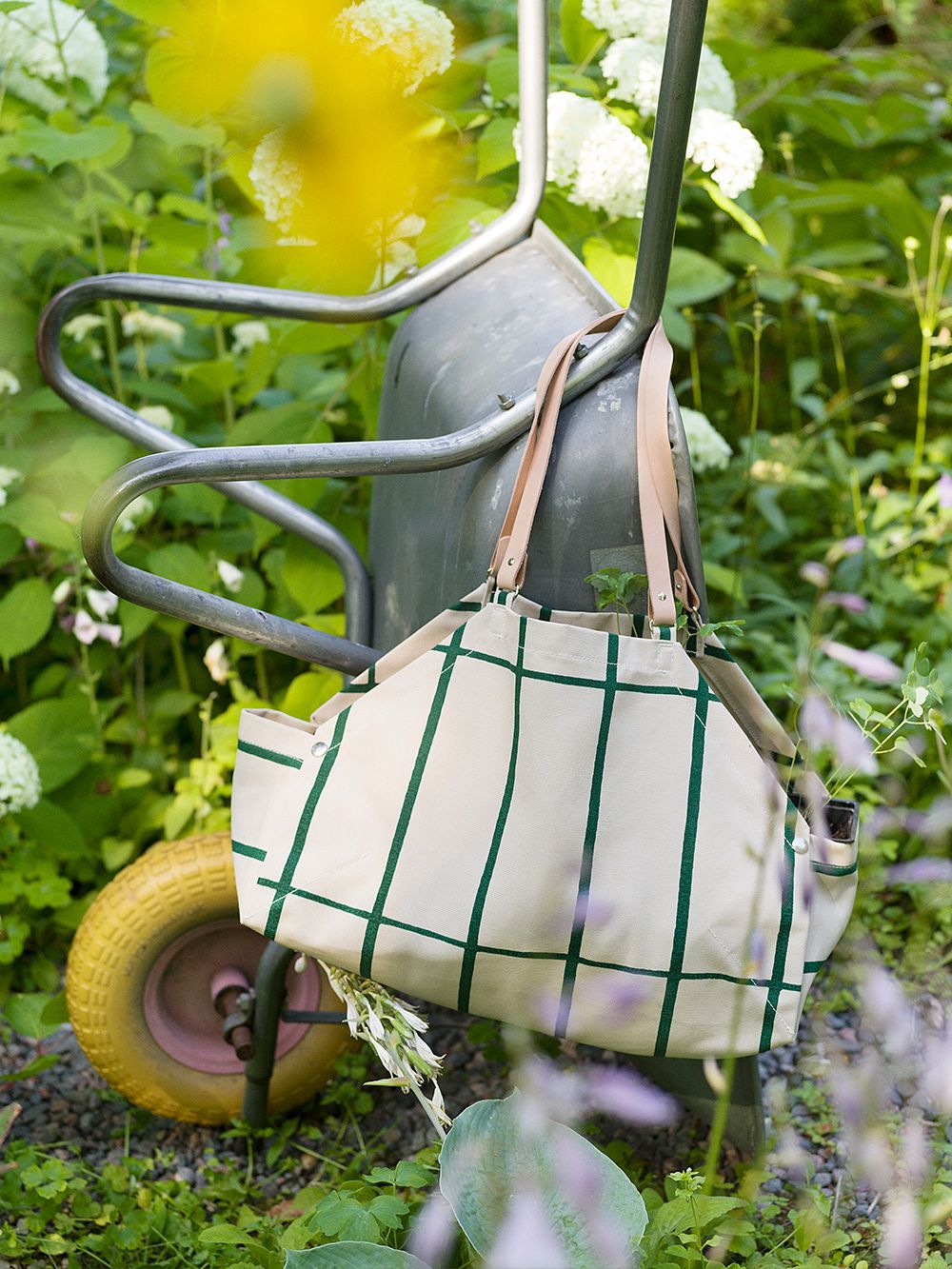 Pottering around the garden
In addition to the planters, home gardeners will be happy about the garden apron and gardening bag featured in the new collection. Both are adorned with the Tiiliskivi grid pattern in beige and green and finished off with beautiful leather details. The bag will also come in handy on shopping trips and picnics come summer.
• Marimekko Tiiliskivi gardening bag >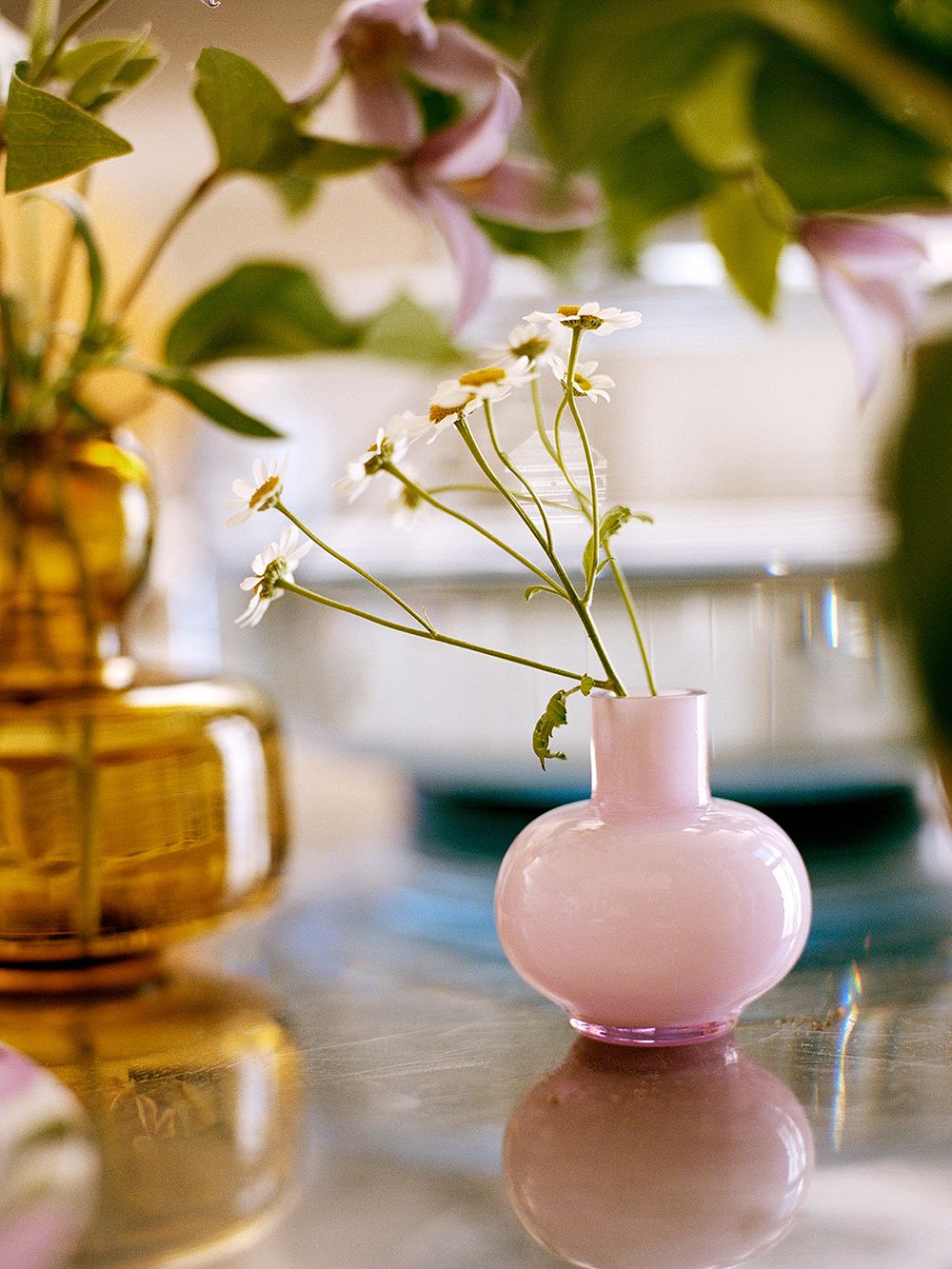 Tiny vase
This spring, the delightfully tiny Mini vase by Carina Seth Andersson is launched in lilac. The miniature vase is perfect for home accessory displays on shelves and windowsills but also looks lovely on its own with just one flower or branch. Pair the delicate lilac vase with a bold-colored flower or, for a more romantic look, with a eucalyptus or baby's breath branch.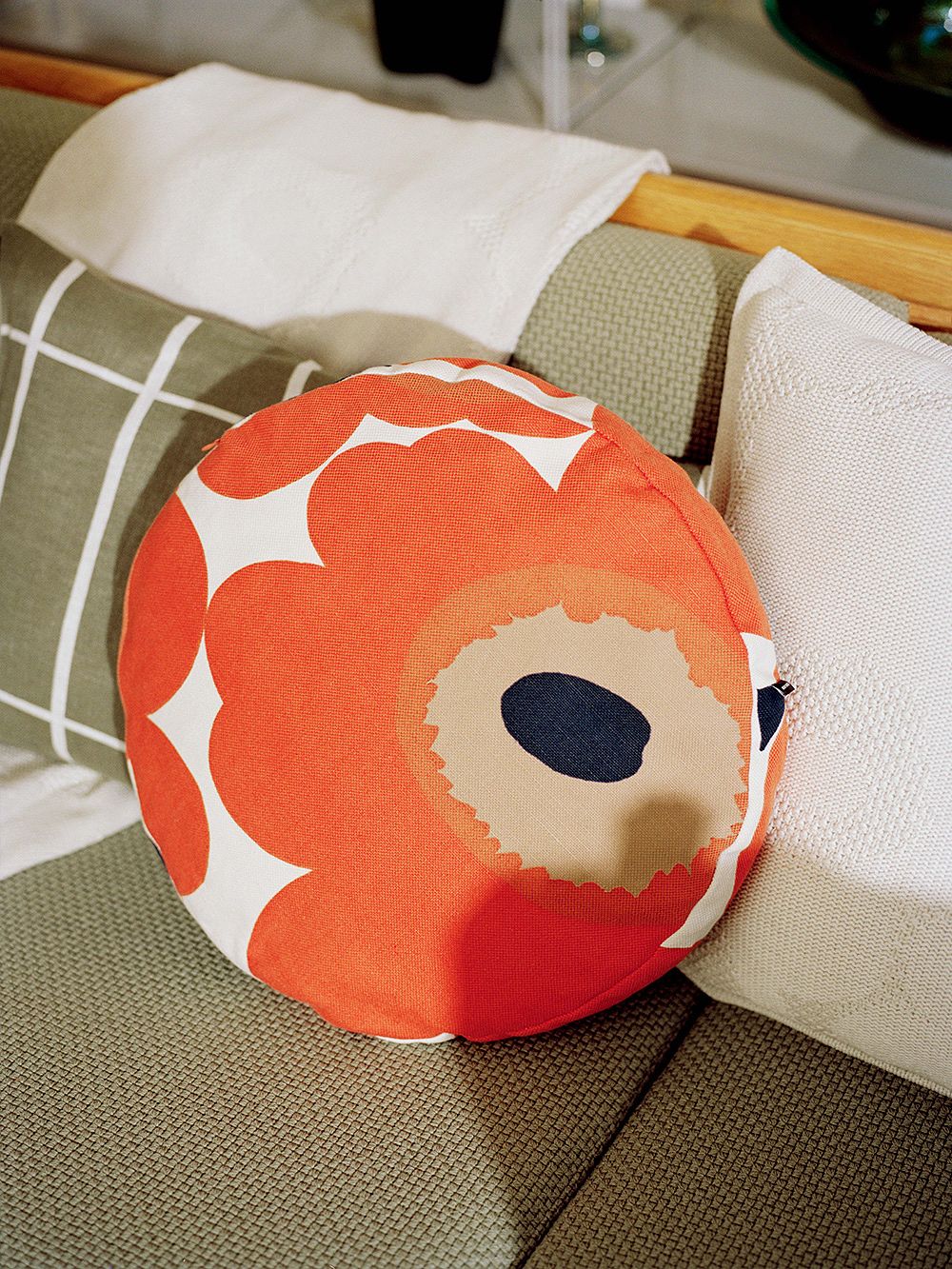 Comfort and style
One can never have too many throw pillows on a sofa – that's why we fell in love with Marimekko's new round pillows. They're not only great for decorating a sofa or a bed but can also be used as seat cushions. The new line features two round cushions adorned with the Unikko pattern and one decorated with a dark Apilainen pattern.
See also:
Text: Emmi Ratilainen Photos: Osma Harvilahti / Marimekko