This fall, Vitra has launched a whole bunch of delicious new items from the archives of Jean Prouvé. The French designer and architect has been relatively unknown outside his home country of France until now, but these new arrivals are sure to give a good picture of his work and design philosophy. Take a look at our picks and fall in love with Jean Prouvé!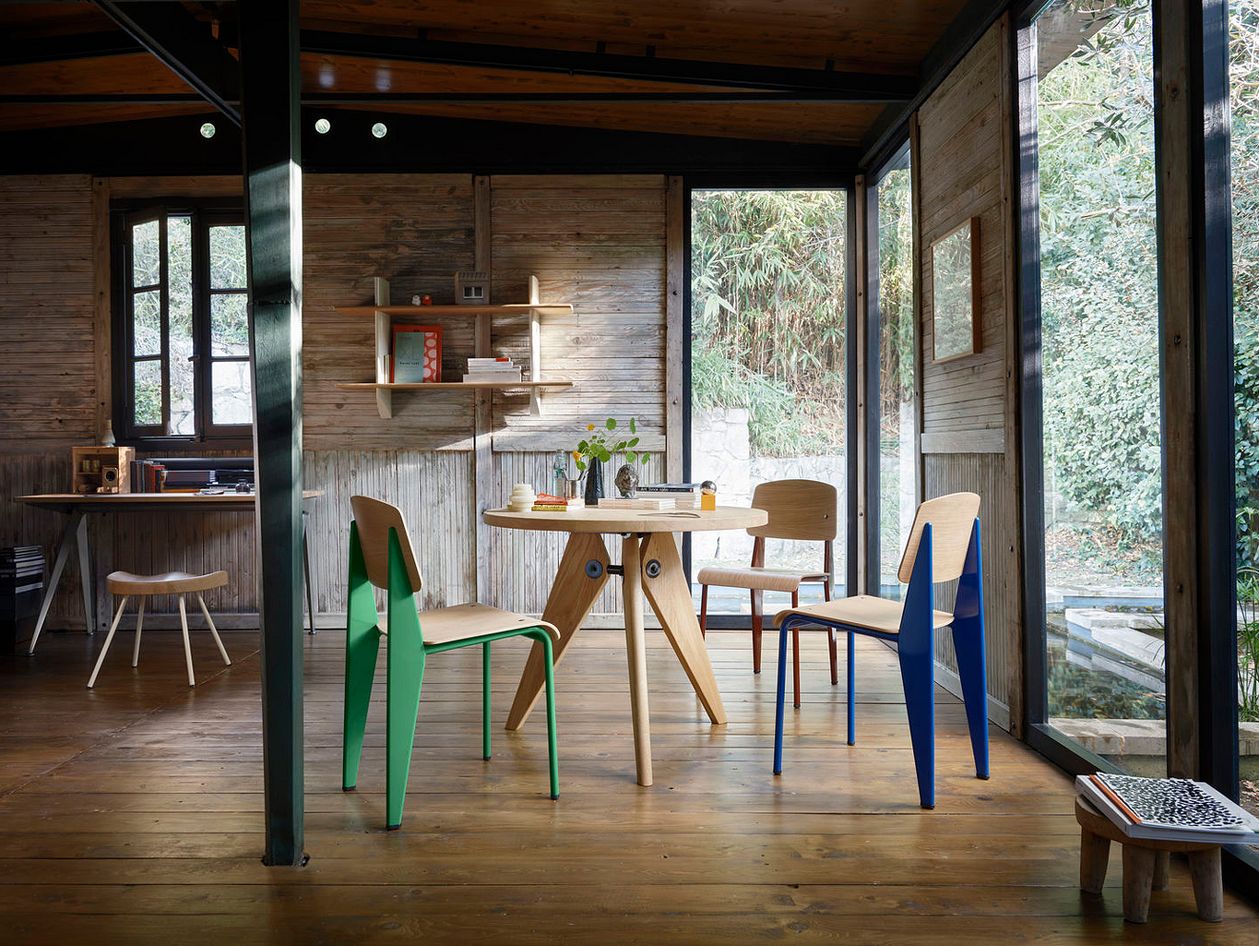 THE JEAN PROUVÉ COLLECTION by Vitra is expanding: in fall 2022, the range has grown with a selection of reissues as well as new colorways picked from the French designer, architect and engineer's original color palette developed for his factory, Ateliers Jean Prouvé.
Altogether, there are four reissued products designed in the 1930s and '40s: the lampshade Abat-Jour Conique, the two stools Tabouret Métallique and Tabouret N° 307, and the Rayonnage Mural shelf, which is due to arrive at Finnish Design Shop a little bit later in the fall.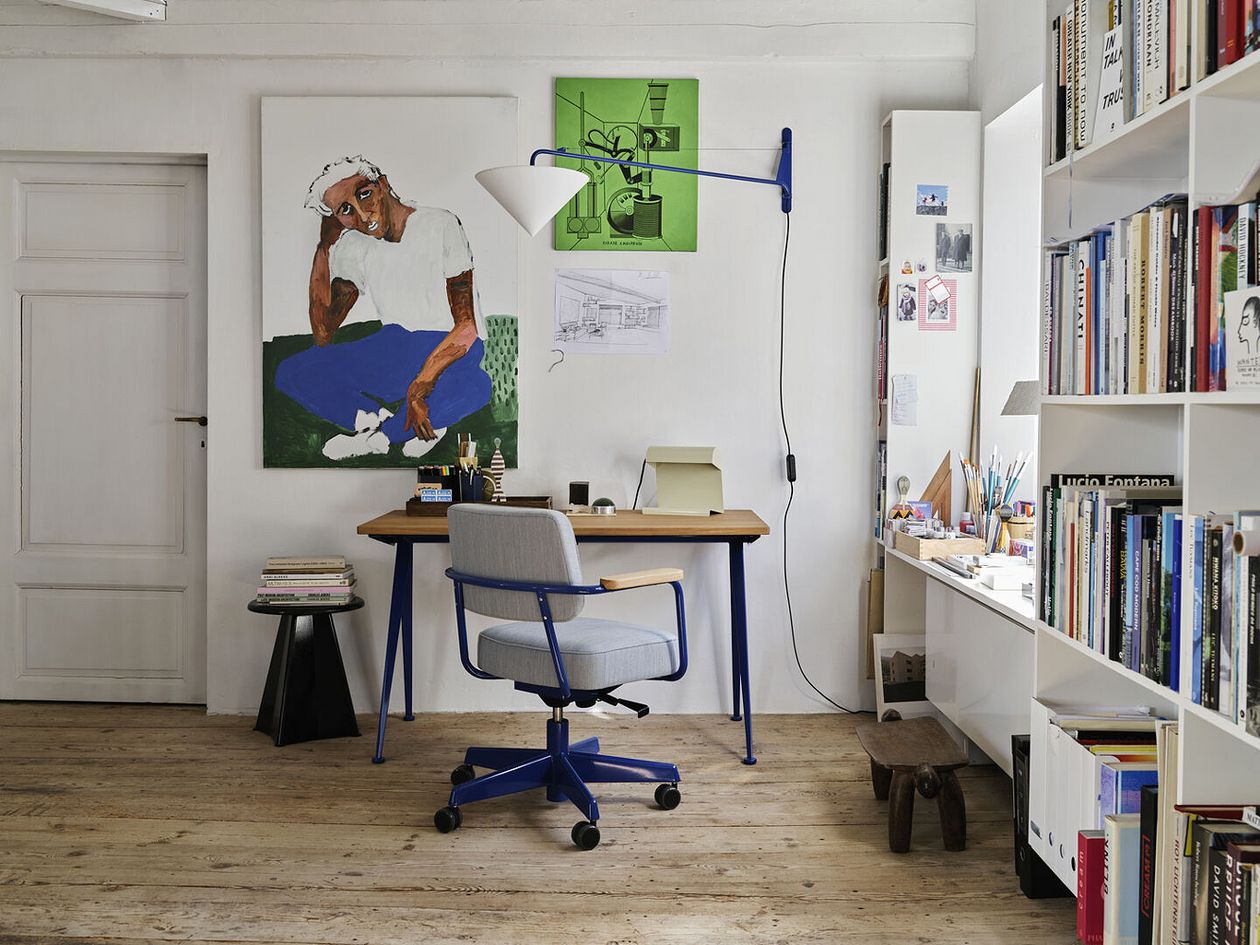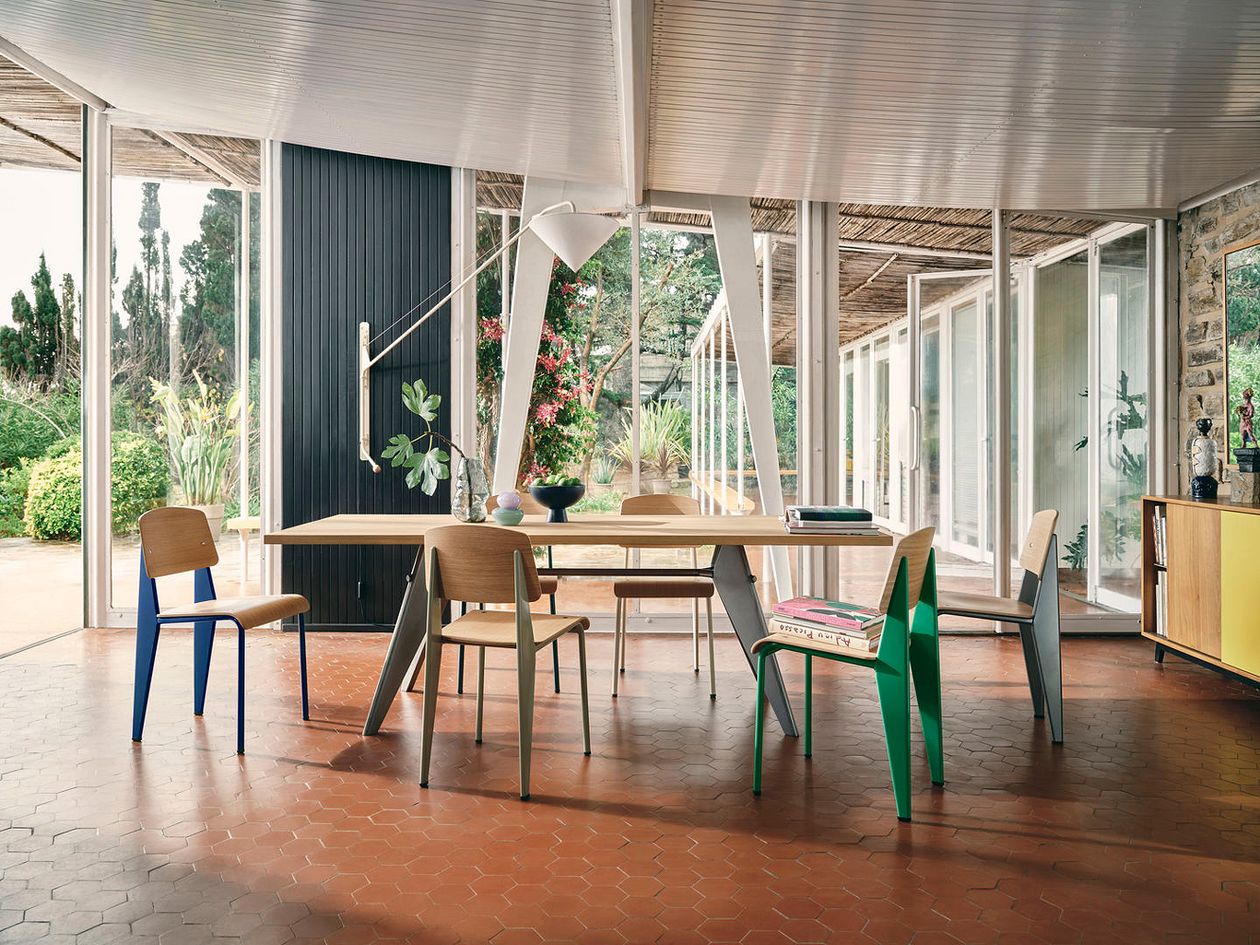 A lampshade for Potence
The Potence wall lamp is considered one of Prouvé's most puristic, most minimalist creations: the luminaire only consists of a light bulb and a pivoting steel bar supported by a steel wire. But did you know that Prouvé did, in fact, also experiment with lamp shades for Potence? This can be deduced from old photos taken in Jean Prouvé's home in Nancy.
One of his experiments, of his own design, was Abat-Jour Conique, which translates to "conical lampshade". Modular, prefabricated solutions were Prouvé's specialty, and the lampshade is a great example of this: Abat-Jour Conique fits not only Potence but also the smaller version of the wall lamp, Petite Potence.
• Read also: The legacy of Jean Prouvé lives on in Vitra's re-editions >
---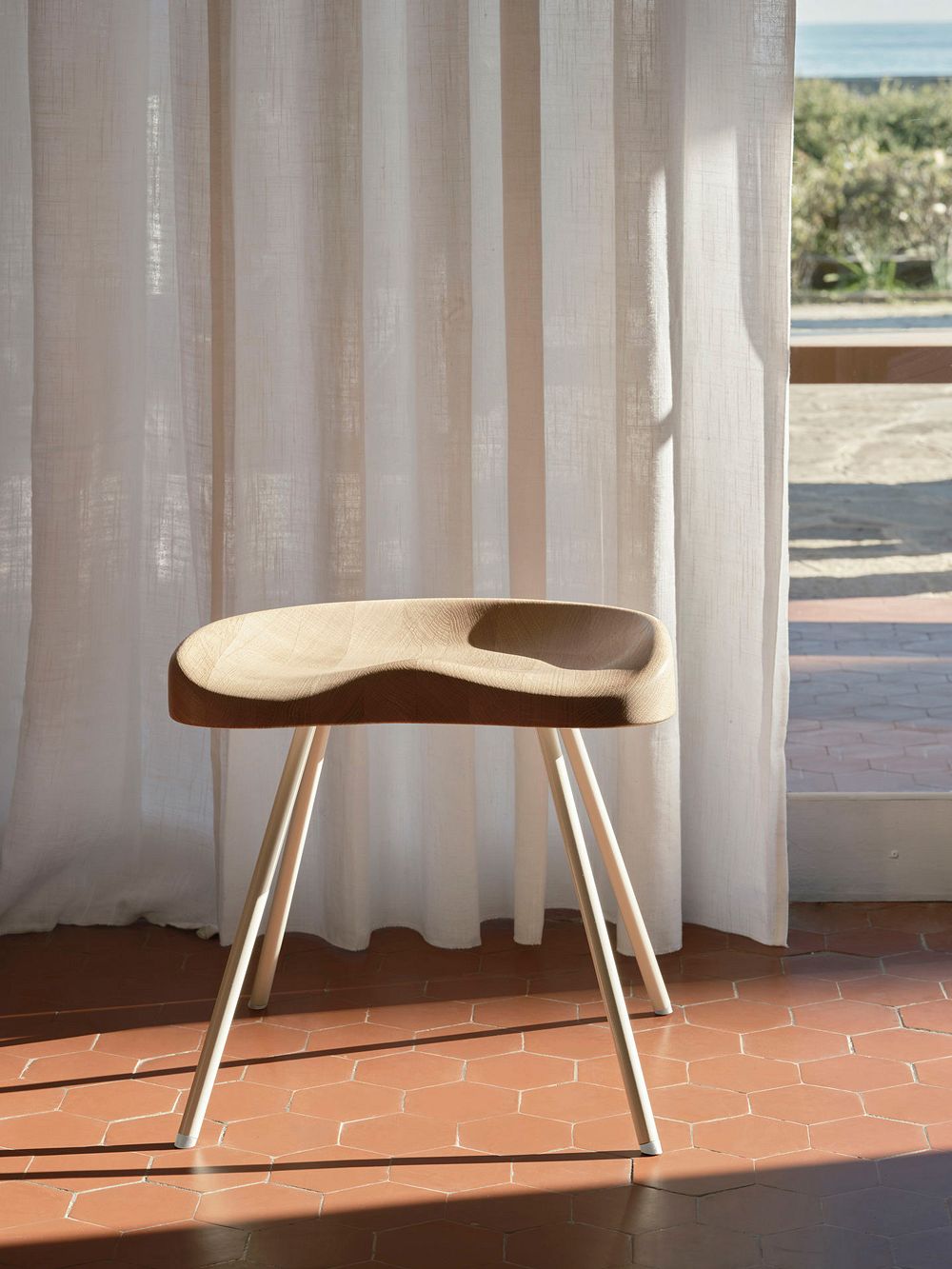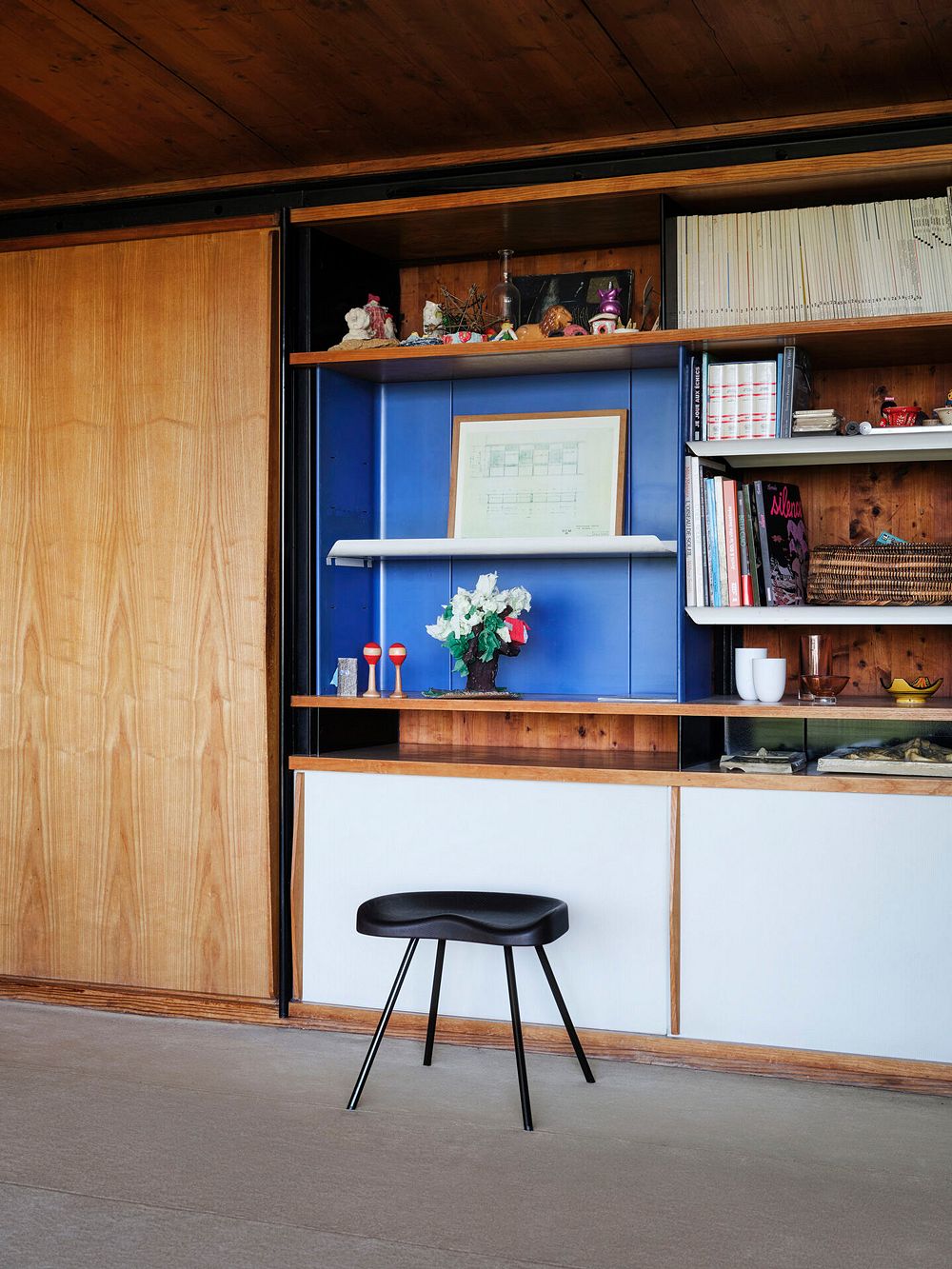 Tractor saddle seat
In the 1950s, Prouvé designed several stool models that he simply named with a number. One of these stools is Tabouret N° 307, "stool number 307", whose gist lies in the ergonomic seat that resembles the saddle of a tractor.
Originally, the stool was made of aluminum, a material very typical of Jean Prouvé. But in the new reissue, metal has been swapped to oak wood for a touch of natural warmth and character – the contrast between the bulky seat and the slim metal legs is fascinating, to say the least! Similar seats can be found in the lecture theater of the Aix-Marseille University, which was also designed by Prouvé around the same time.
---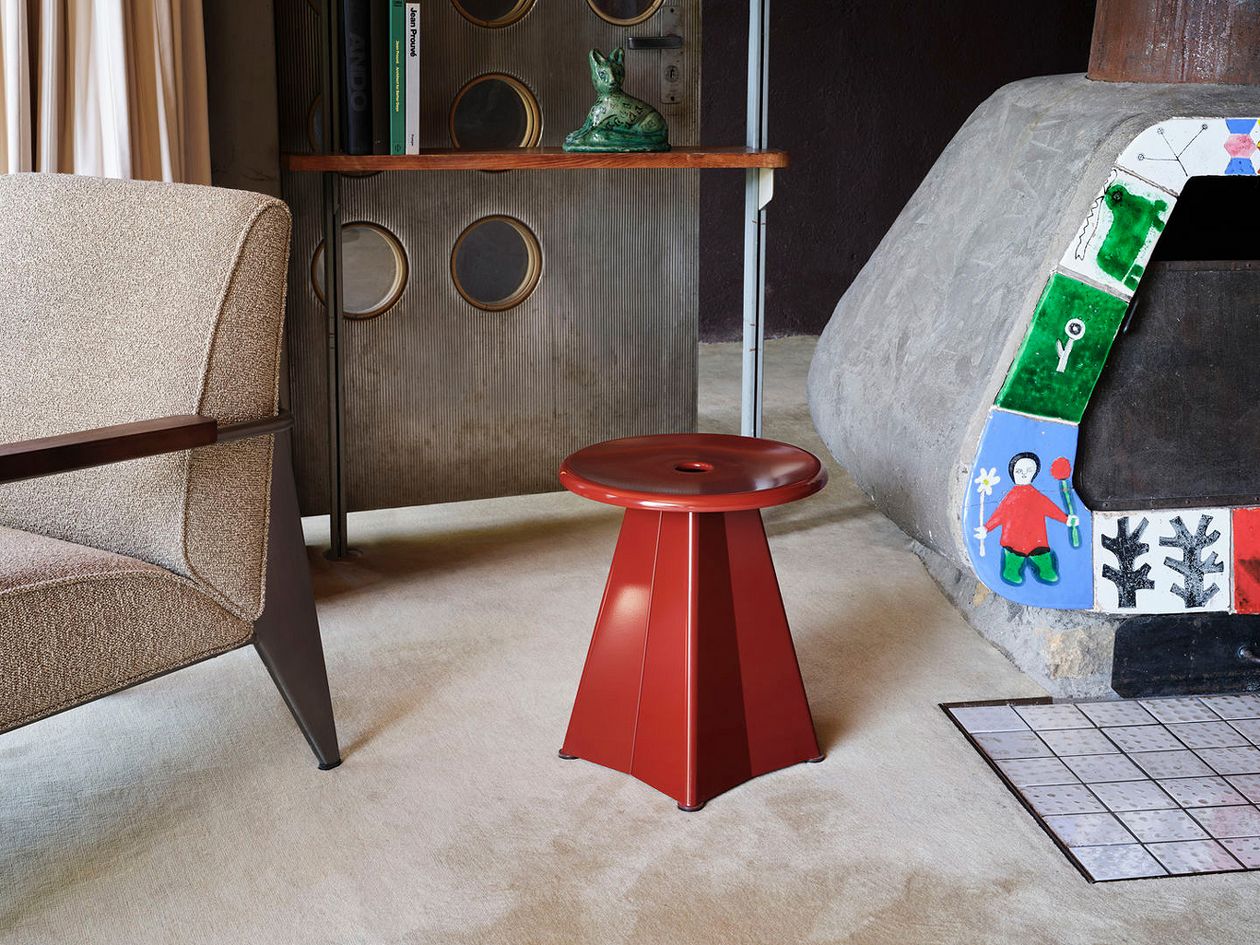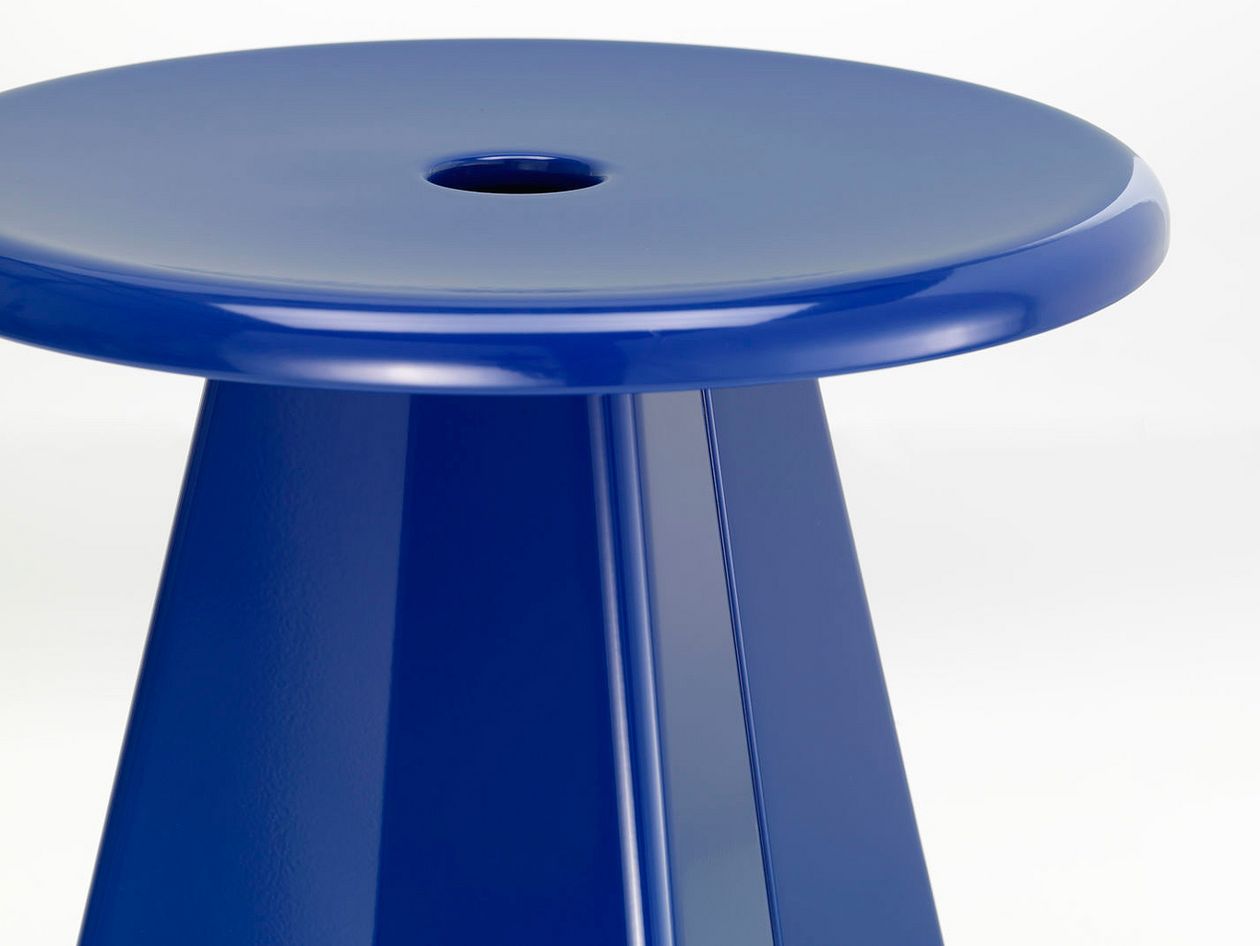 A 1930's treasure
The Tabouret Métallique stool was designed in 1936, and like most of Prouvé's furniture, it was also created for a specific project: Maison d'éducation surveillée de Saint-Maurice. The stool is a real hidden gem, as it originally never went into serial production, but is now manufactured by Vitra for the first time ever. This minimalist design is characterized by an angular leg structure, which Prouvé later also used in his Trapèze table.
• Read also: Jean Prouvé was a design experimenter >
---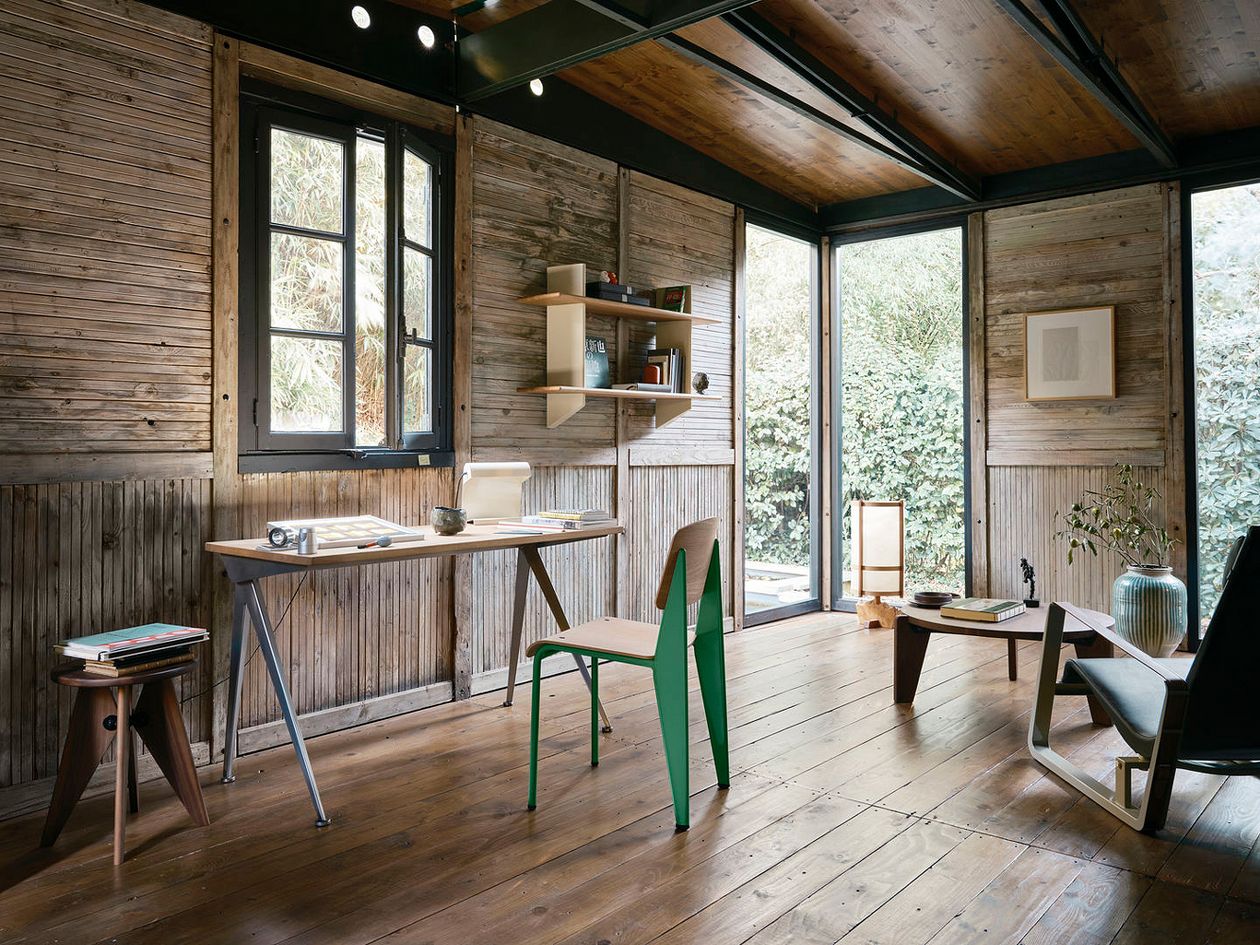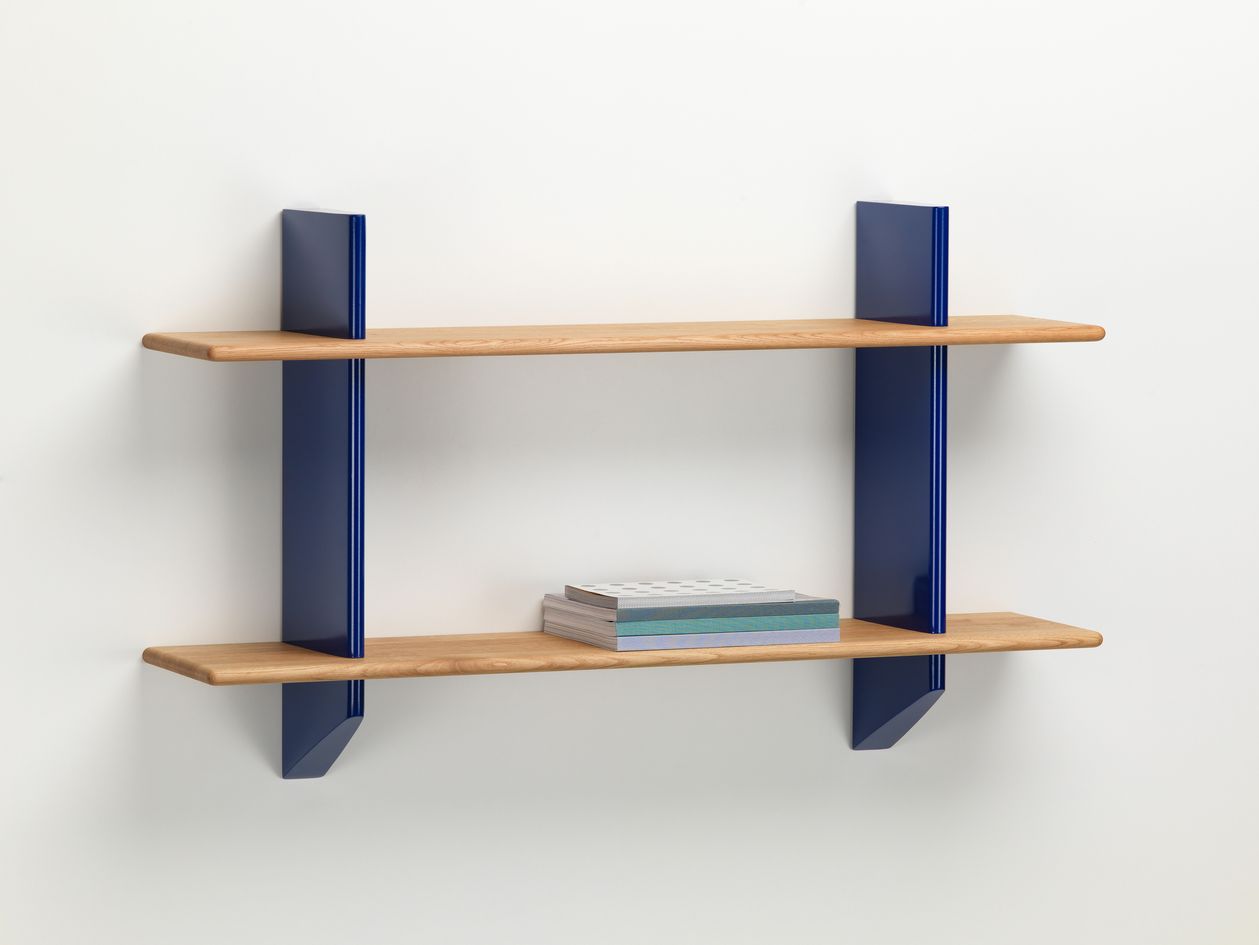 Union of wood and metal
A little later in the fall, a wall-mounted shelf designed by Prouvé will also arrive at Finnish Design Shop. The Rayonnage Mural bookshelf was designed in 1936 just like the Tabouret Métallique stool, but the project is different: the shelf was conceived for the École Nationale Professionnelle in the city of Metz.
The shelves are made of wood, but the vertical panels are made of Prouvé's favorite material, metal – he was originally trained as a metal artisan. The streamlined shape of the vertical brackets evokes images of a rudder of an airplane or a ship, and along with the choice of materials, it is also a common feature in many of Prouvé's furniture designs.
---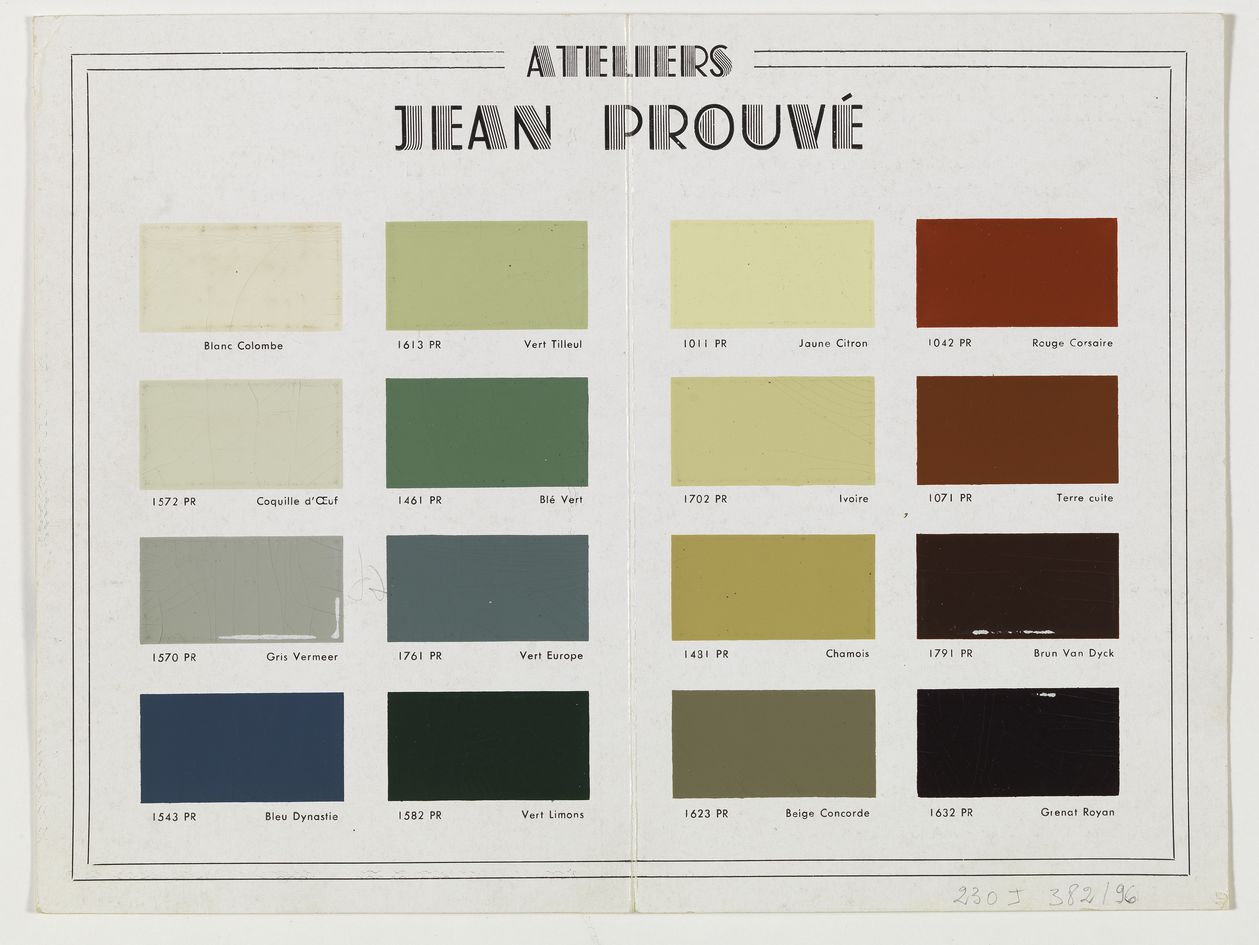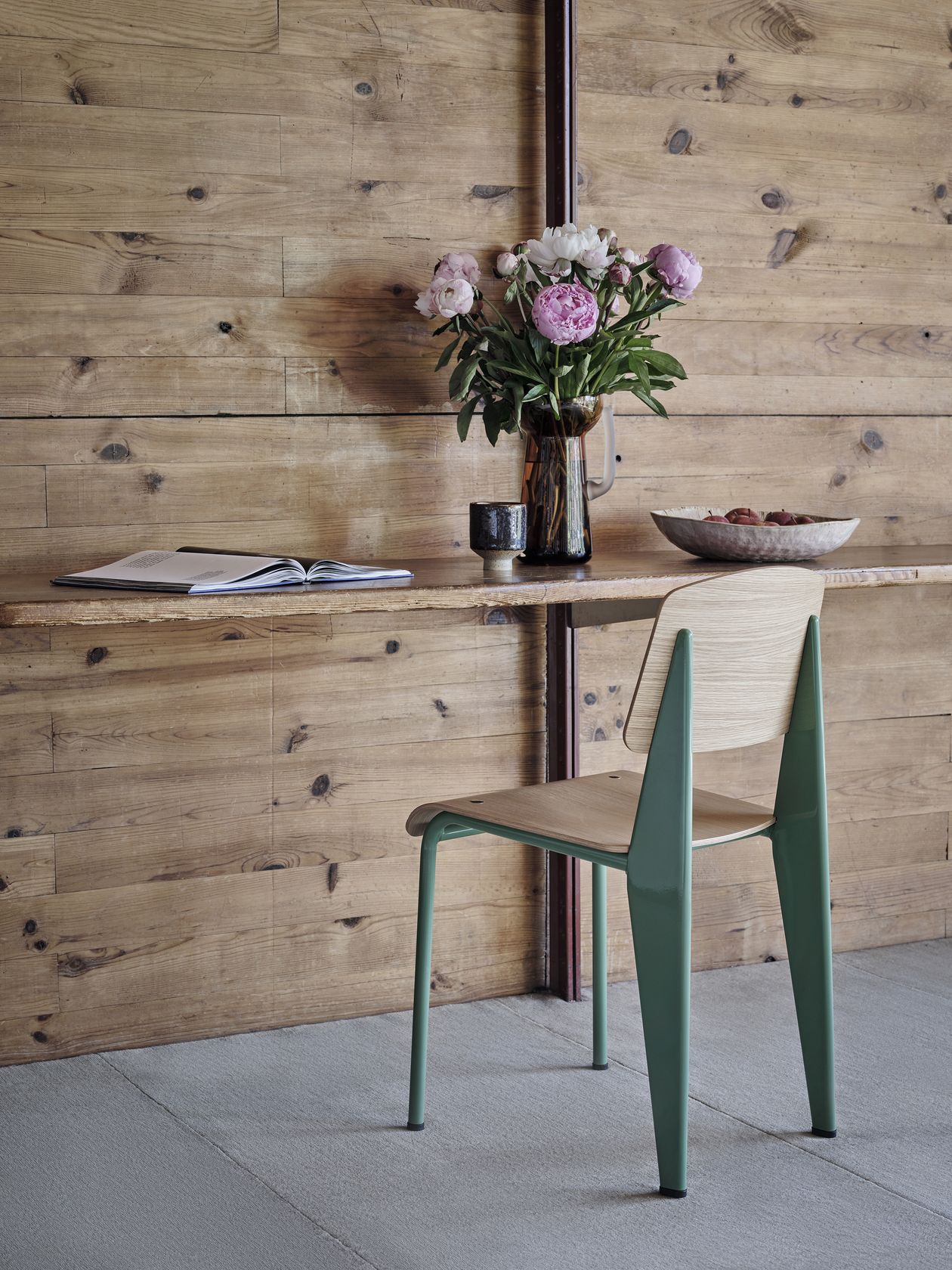 Original colors
Alongside the reissues, Vitra has also revised the color options of the existing Prouvé collection. The good old options of deep black, Japanese red, and Blanc Colombe (previously known as 'ecru') are now accompanied by five new colors inspired by the original color palette of Ateliers Jean Prouvé.
The new options are the grey Gris Vermeer, the green Blé Vert, and two shades of blue, Bleu Dynastie and Bleu Marcoule. The fifth new variant is called Métal Brut, unpainted metal, which was also a staple for Prouvé: he liked to leave the wooden and aluminum parts of his creations unpainted whenever it was possible. The new colors will adorn the Standard chairs and lighting, among other designs.
---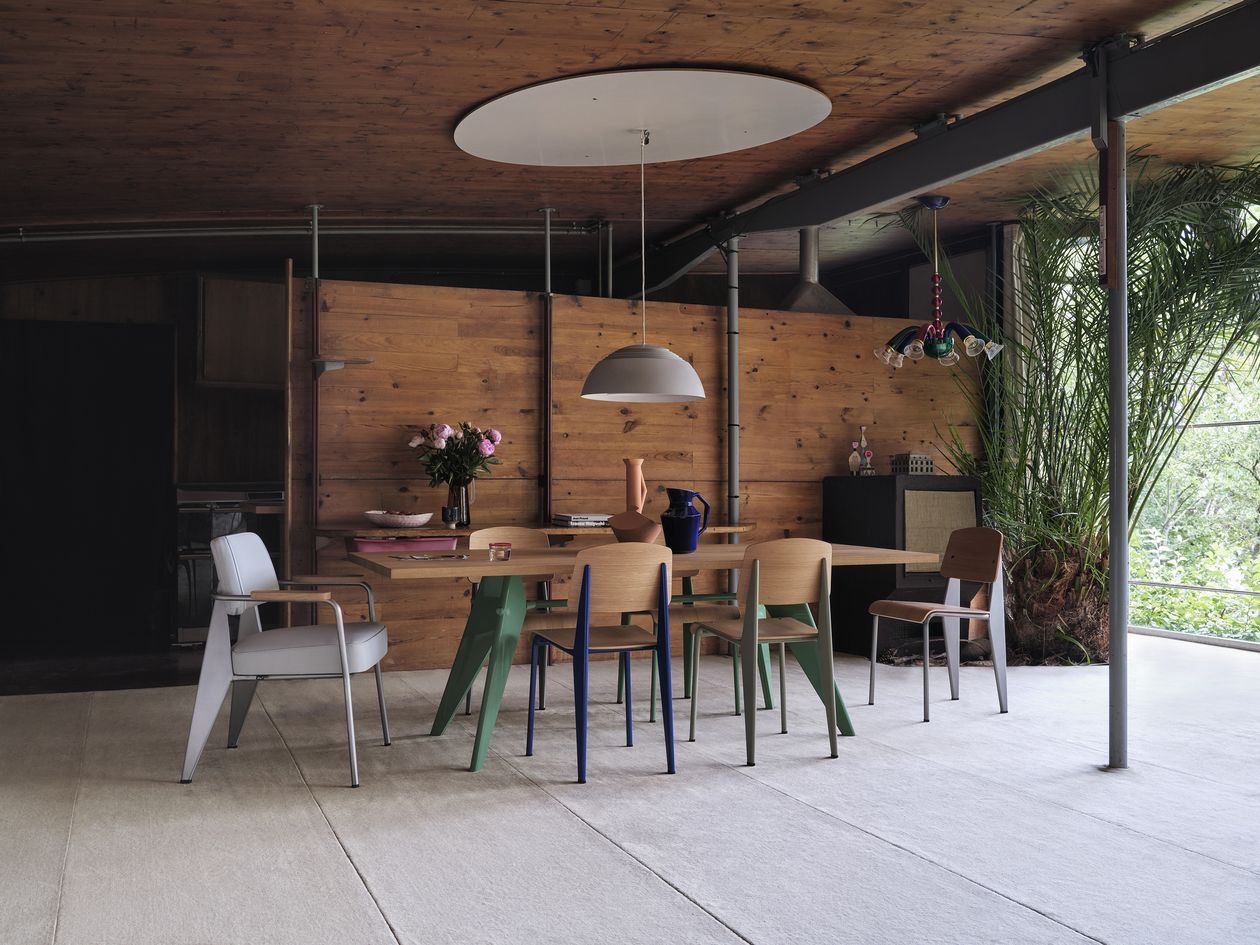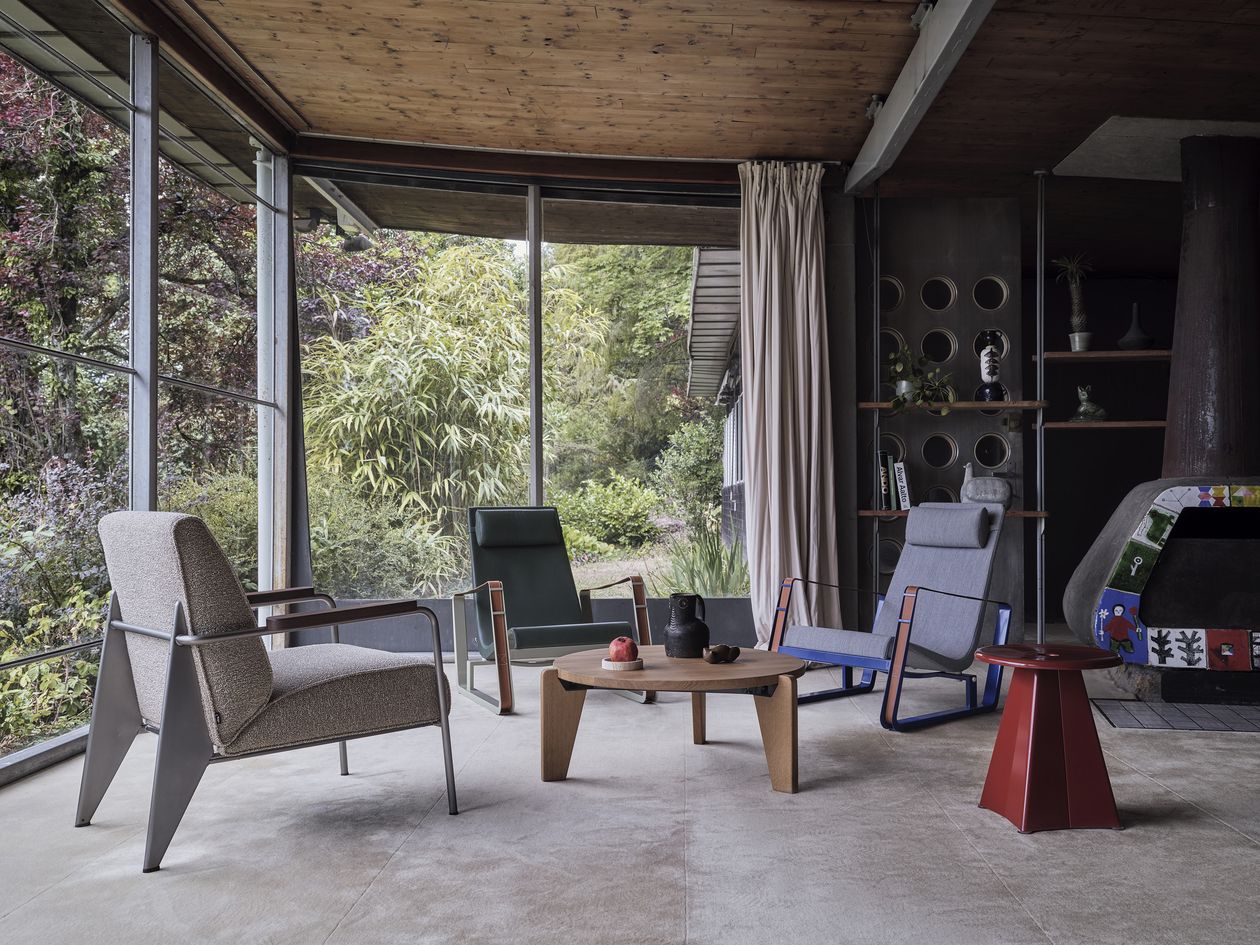 Further treasures available
Vitra has a lot more Prouvé treats up their sleeves, although not all of them are currently available for order directly from the Finnish Design Shop website. However, you can always contact Customer Services to inquire about a specific product, such as the new colorways of the Cité and Fauteuil de Salon lounge chairs or the EM Table. And if you happen to be in Finland, we also have one Fauteuil de Salon on display at our showroom in Turku – stop by to say hi and try the chair out yourself!
See also:
• Jean Prouvé's designs >
• All products from Vitra >
Edit: Emmi Ratilainen Images: Vitra