With Kinfill's cleaning concentrates and refillable glass bottles, keeping the home tidy becomes a whole lot friendlier for the environment. Now you can take 20% off the brand's cleaning products. Join us in discovering Finnish Design Shop's frequently updated product campaigns, allowing you to save on long-term interior investments.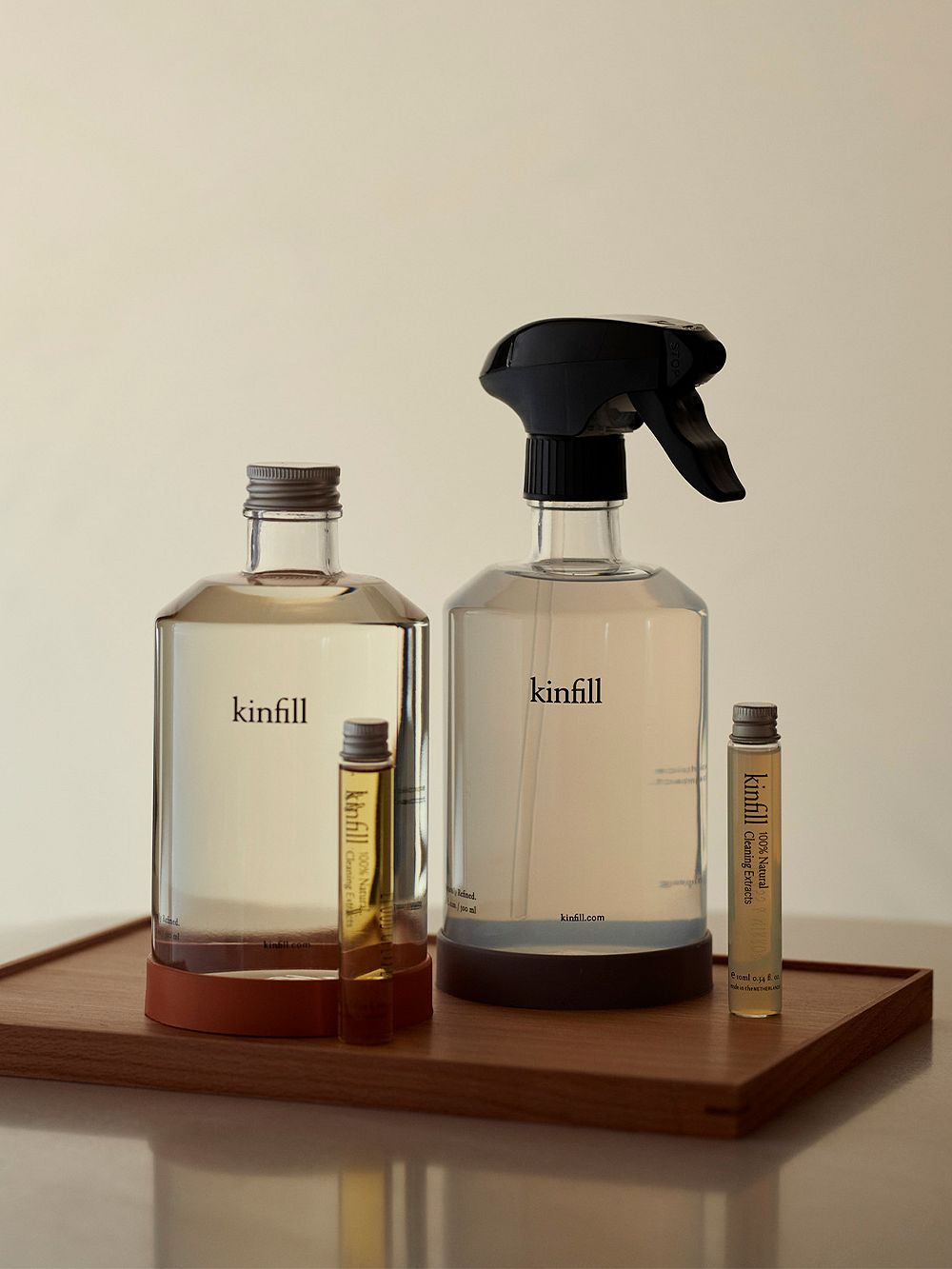 FROM CHORE TO DELIGHT – who would have thought that cleaning could be made tempting? Based in the Netherlands, Kinfill produces eco-friendly cleaner concentrates that you'll gladly take out of the cupboard. Made of Italian glass, the glass bottles are not only a pleasure to behold but also friendly to the environment.
The ecologically-minded idea is delightfully simple: purchase a starter kit containing a minimalist glass bottle once, use it far into the future with the help of handy refill sets. Made from pure yet effective ingredients, the blend-at-home concentrates come in separate tubes that can be bought with a few clicks whenever need be.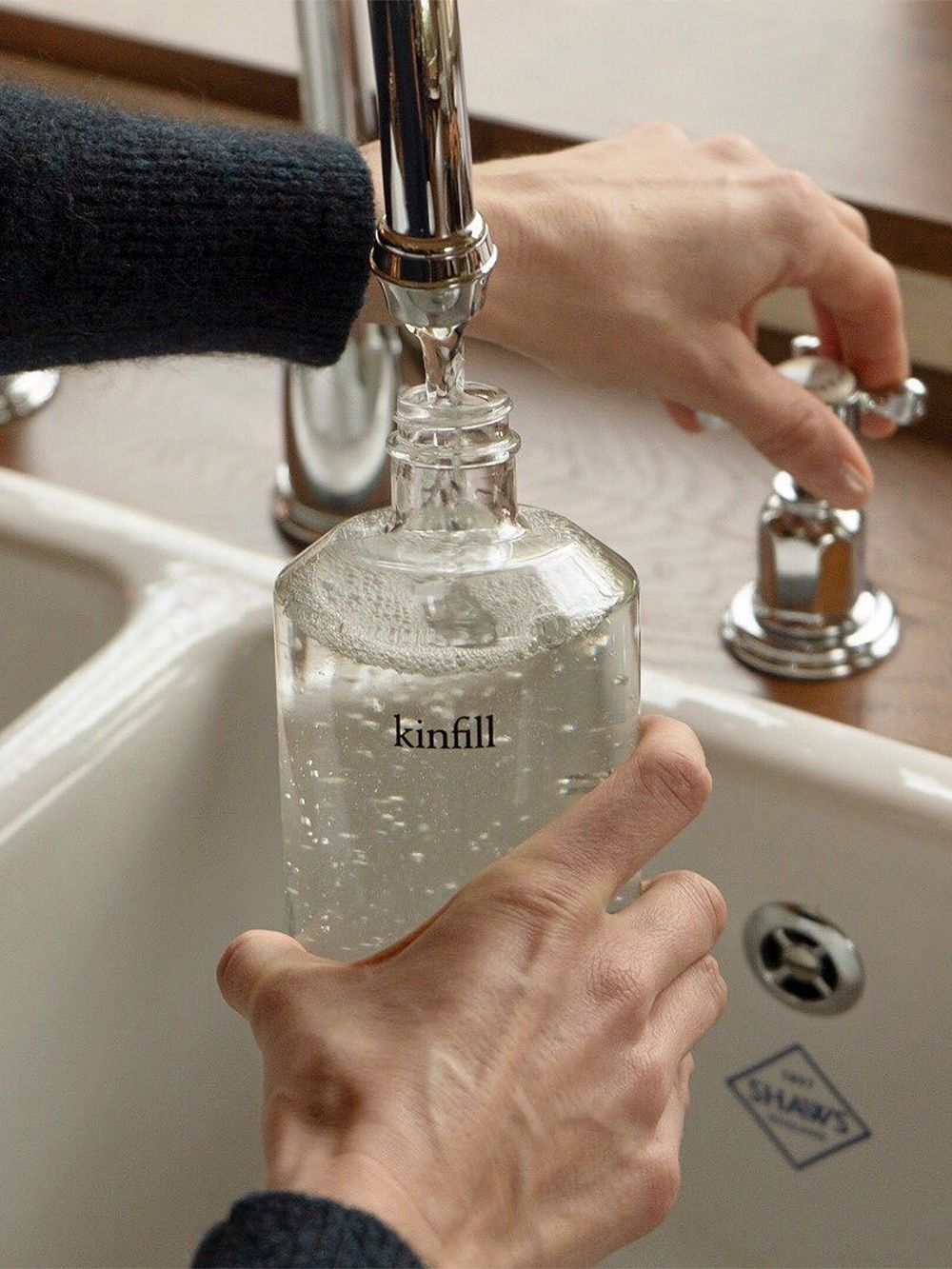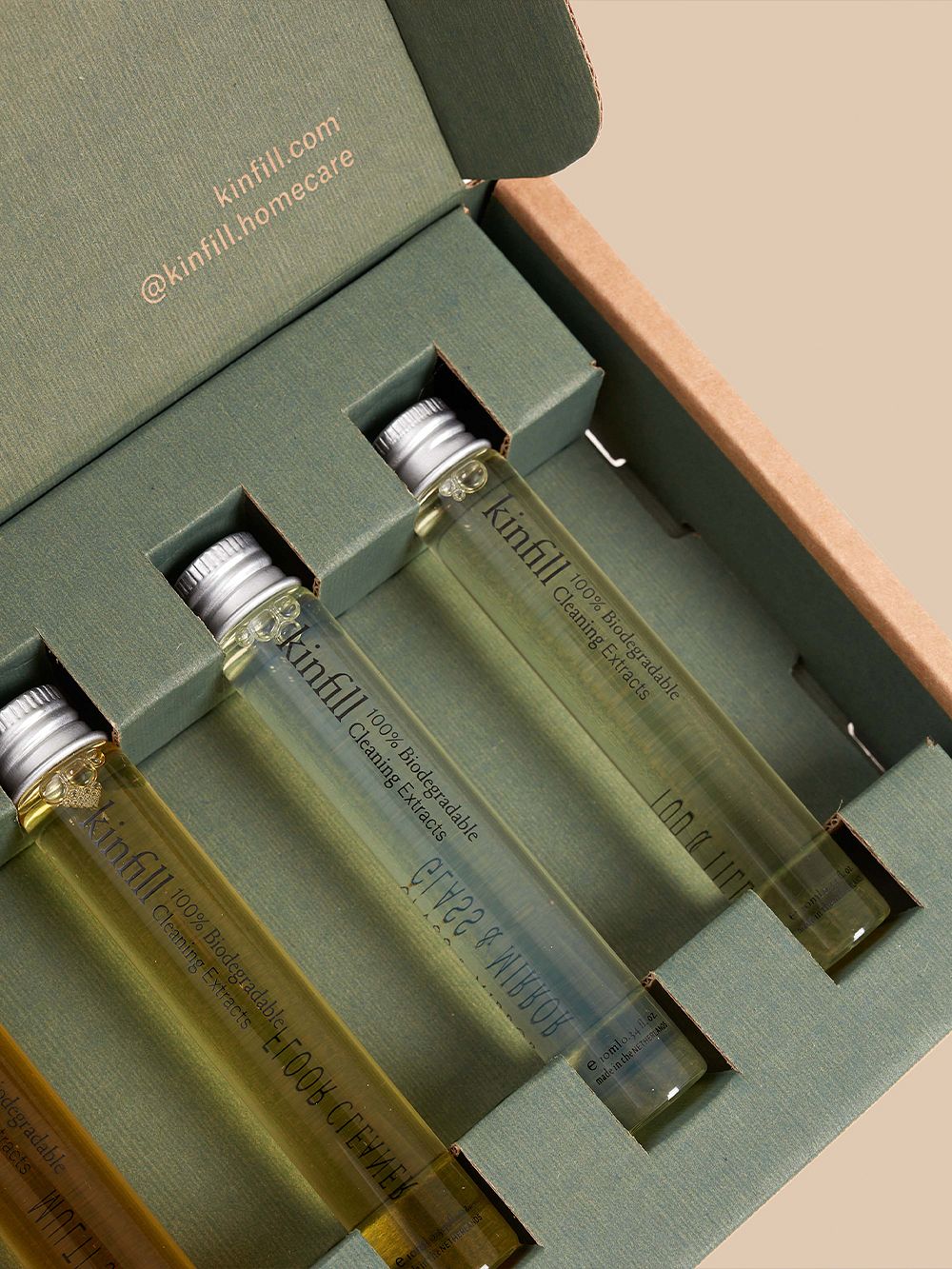 Kinfill aims to reduce the amount of plastic household waste and rethink the way cleaning products are made. As cleaning agents are mostly made up of water, the use of concentrates result in transporting smaller volumes and more sustainable use of resources.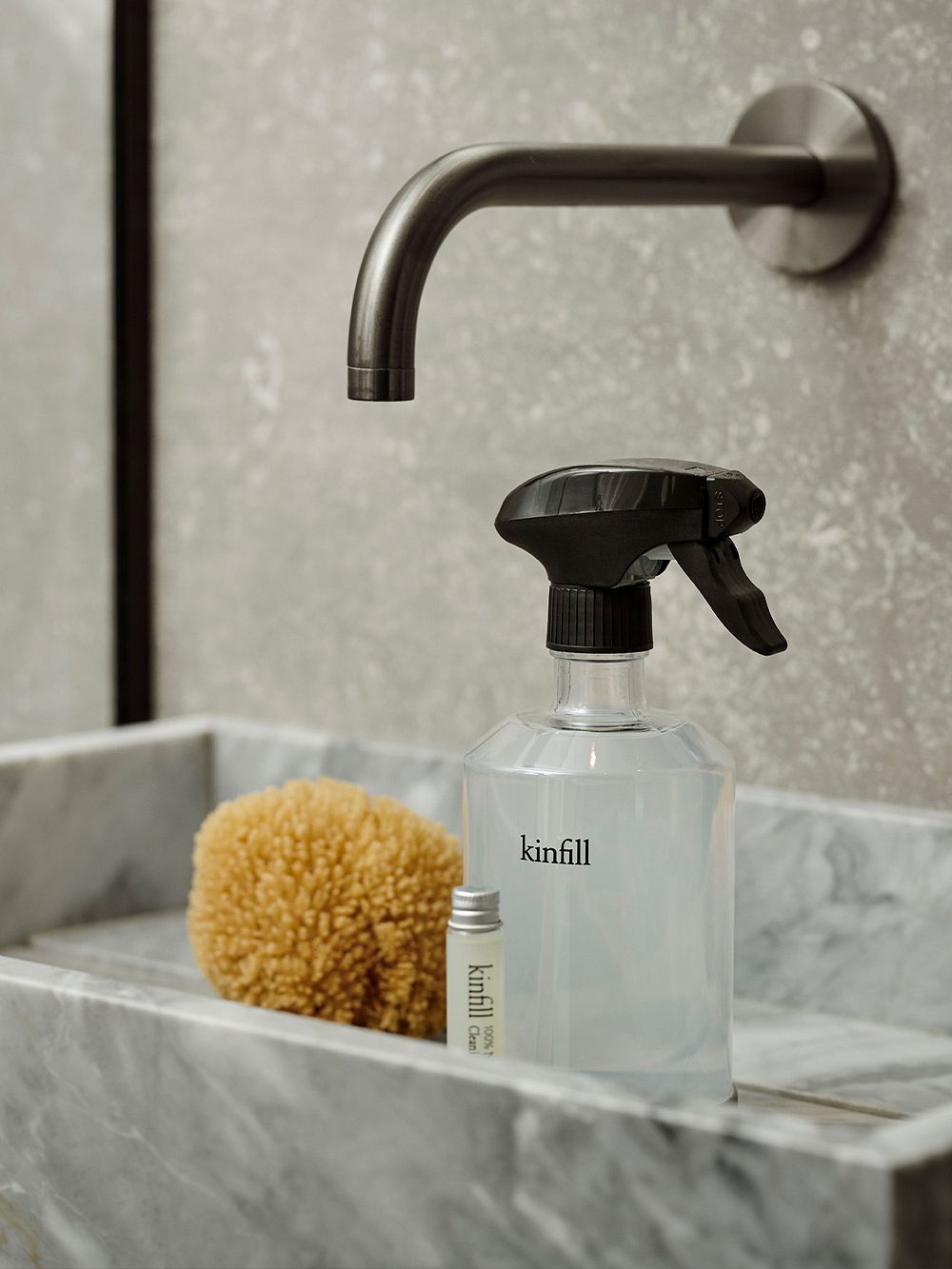 In addition to a multi-surface cleaner, Kinfill's biodegradable cleaning concentrates come in variants suited to floors, kitchens, glass, and ceramic surfaces. Made without chemicals that could be harmful to you or the environment, the sweet-scented cleaning products have not been tested on animals. Might your pick be crisp cucumber, calm lavender, or sunny orange?
---
Campaign:
For a limited time, Finnish Design Shop is offering 20% off all Kinfill cleaning products. The campaign is valid until 2 March 2022.
---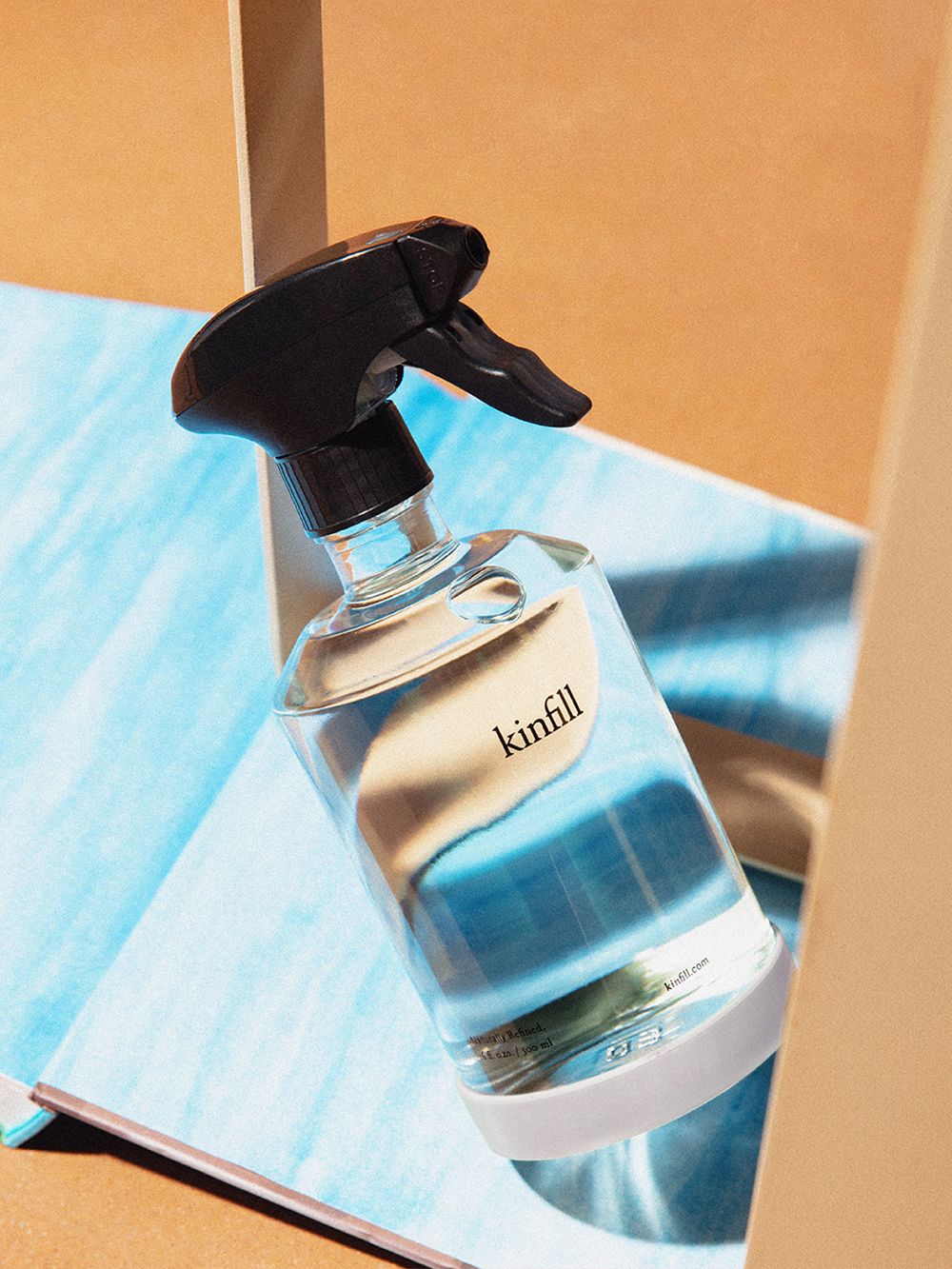 What: Kinfill
Founded in 2019 by Rotterdam-based Reda Jouahri, with the aim to reduce single-use plastic.
Wishes to highlight corporate responsibility and the need to change systems as well as the product offering available to consumers.
In addition to ecological notions, aesthetics are an important factor, which can be seen in the minimalist design of the reusable bottles.
The thought of environmentally-friendly cleaning products stemmed from a conversation with friends, resulting in the founding of Kinfill following four years of development.
Produced in the Netherlands, the vegan-friendly cleaner concentrates do not contain palm oil, glue, chlorides or dyes.
See also:
• All products by Kinfill >
• All housekeeping products at Finnish Design Shop >
Text: Eero Nurmi Images: Kinfill