Energizing spots of color, objects with curious shapes and surprising details give any interior an interesting edge, lift the spirits and tell the tale of their owner. We picked seven visually interesting products in our selection that not only catch the eye but also stimulate conversation.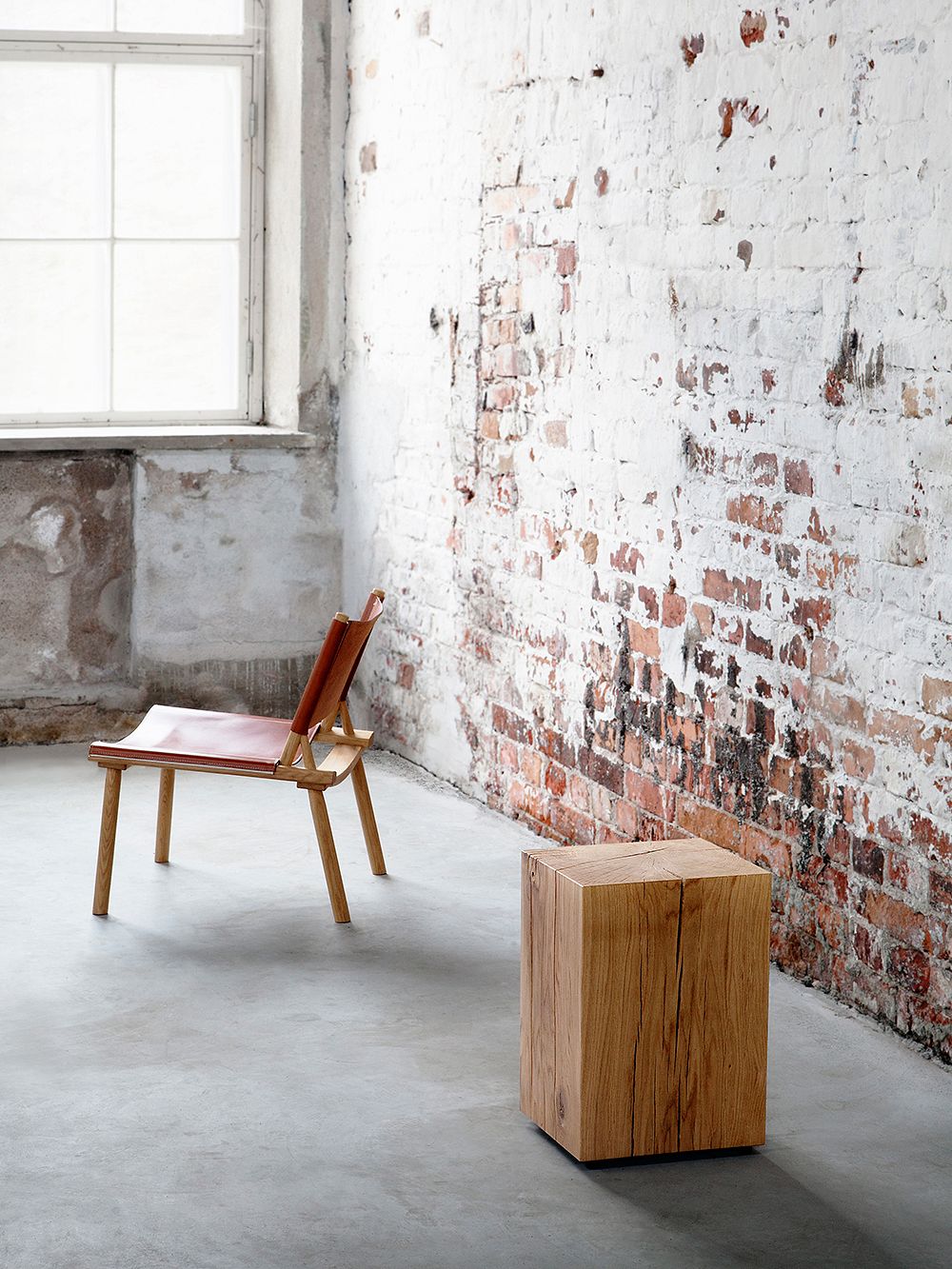 Subtle but not unnoticeable
In all its simplicity, the Biennale stool in Nikari's Arte collection brings out the best in wood. Designed by Kari Virtanen and carefully finished by Nikari's carpenters, the stool is suitable for use as a sturdy seat as well as an impressive side table and interior element.
The stool made of sustainably grown oak is adorned with growth rings, grains and cracks that tell the story of the tree – each Biennale is a unique individual.
• Nikari's Biennale stool >
• All stools >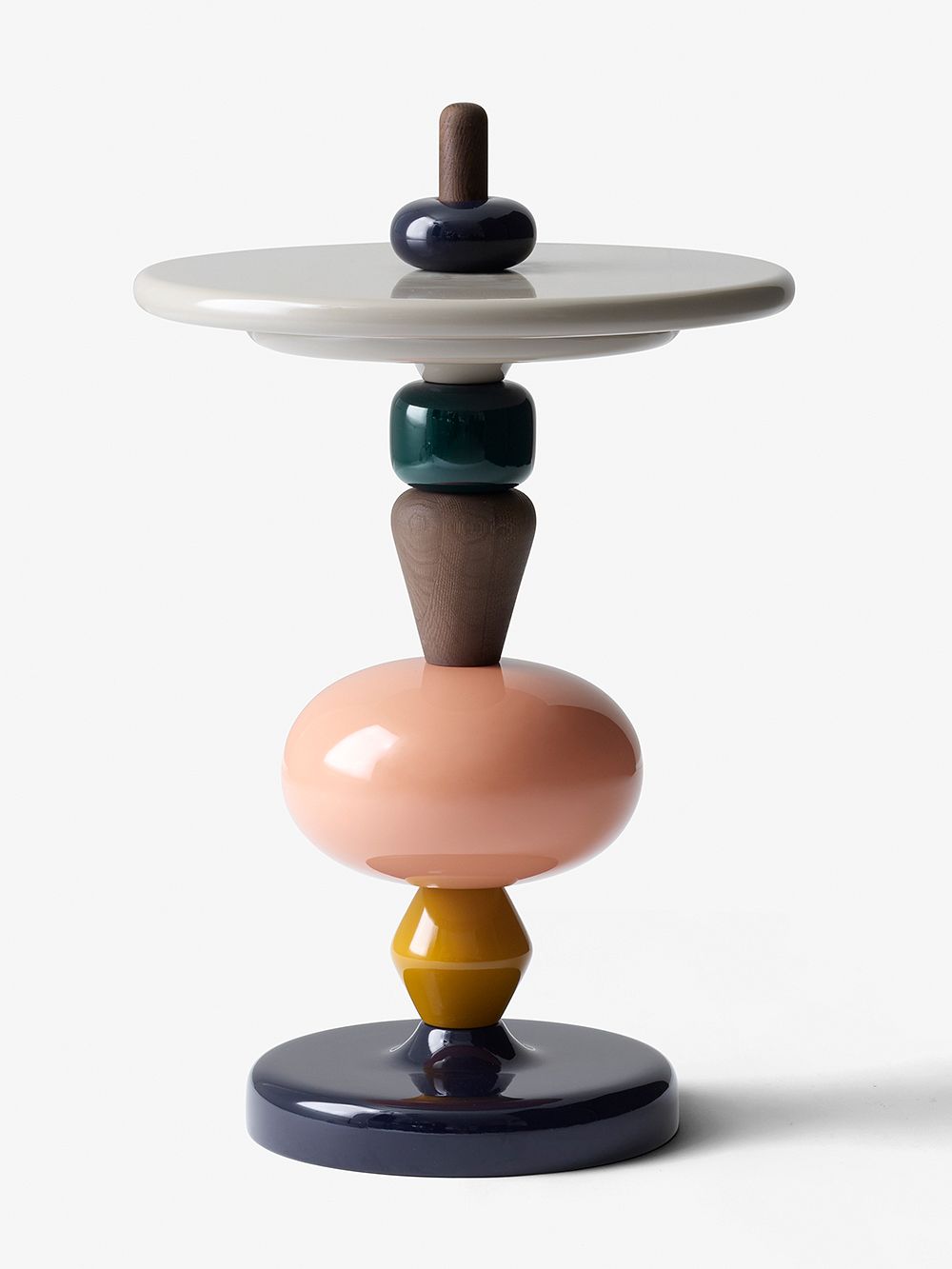 Whimsical wood
The Shuffle M1 table by &Tradition strikes a skillful balance between sculptural elegance and joyful playfulness. The Norwegian designer Mia Hamborg drew inspiration for the Shuffle table from traditional Nordic woodturning and a clown-shaped stacking toy she played with as a child. You can use the wooden parts of various shapes and shades to create a table with a height and shape of your choosing – your imagination is the limit.
• &Tradition's Shuffle M1 table >
• All side tables >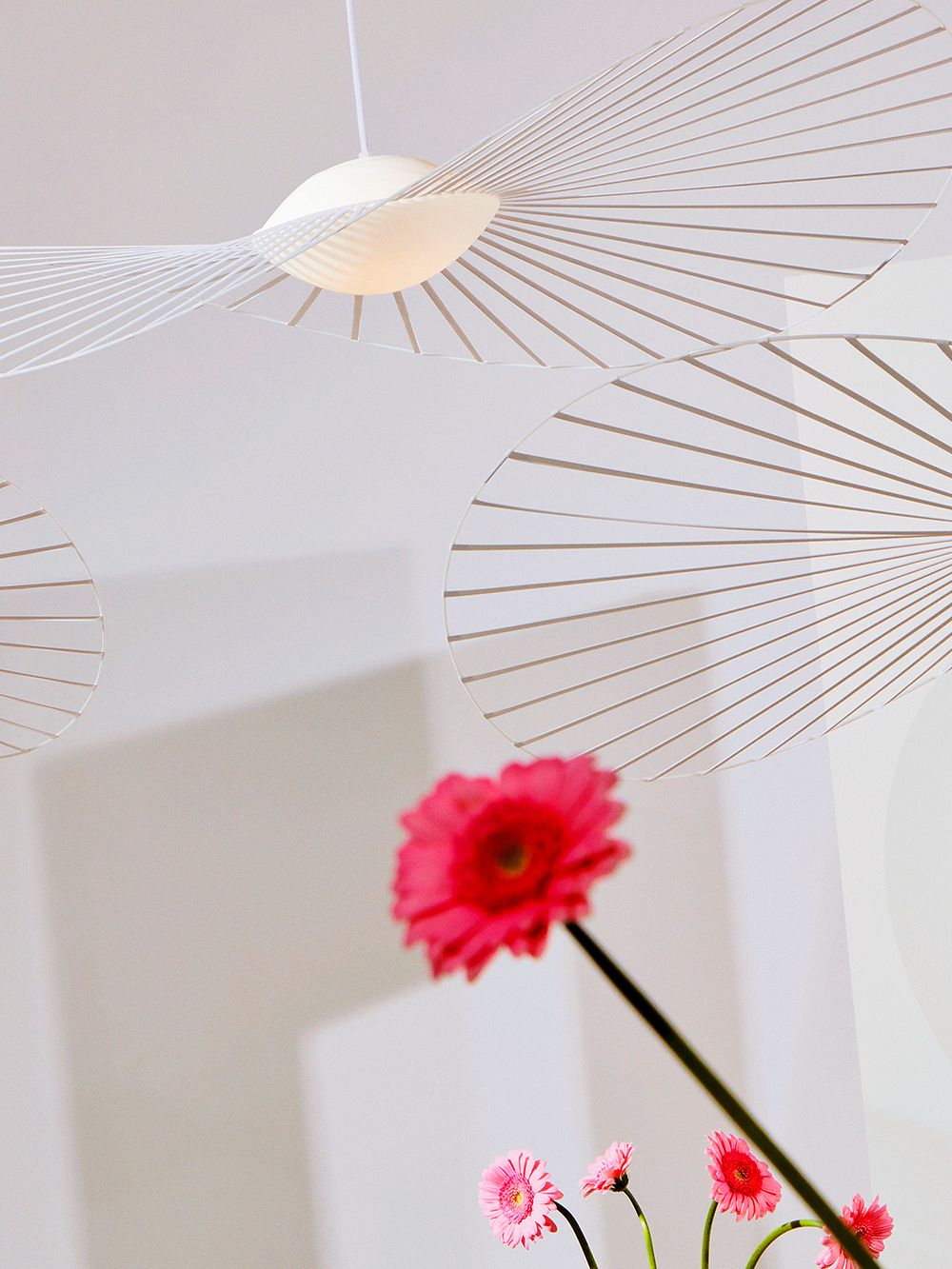 Luminous statement lamp
The Vertigo Nova pendant by Petite Friture catches the eye with its impressive size and airy lightness. The fiberglass shade striped with thin ribbons sways freely in the air, creating rhythmic and vivid shadows around it.
With its almost two-meter diameter, Vertigo Nova has an ingenious way of providing the space with structure. It forms a cozy, intimate den with the furniture beneath it – following the philosophy of the item's French designer Constance Guisset, who thinks interior objects should give their owners joy, comfort and a sense of security.
• Petite Friture's Vertigo Nova lamp >
• All pendant lamps >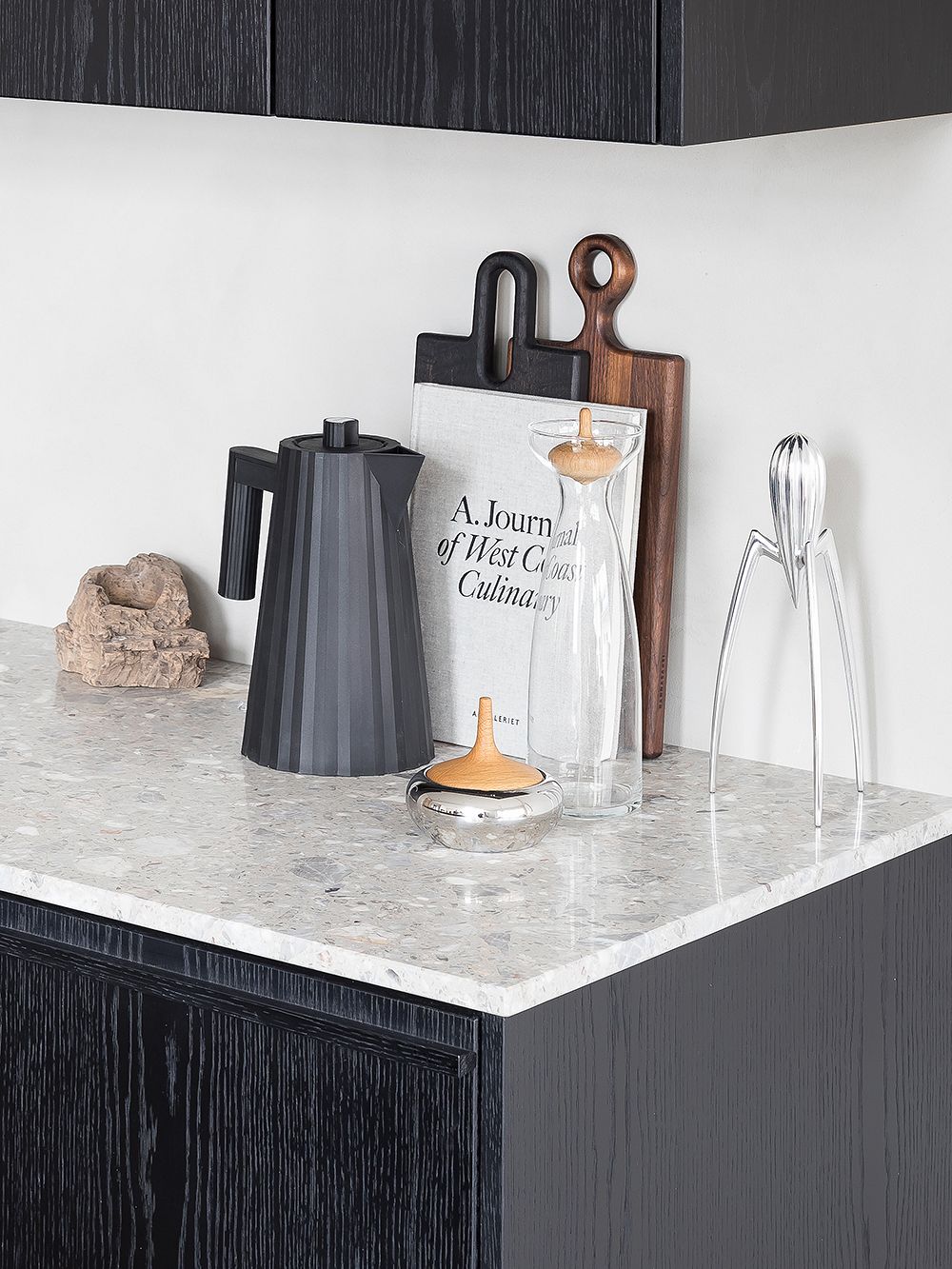 Squeezer that starts conversations
Alessi's iconic Juicy Salif was not only designed for squeezing citrus fruit but also for getting conversations going. French designer Philippe Starck was inspired to create the citrus squeezer after having a restaurant meal of calamari garnished with lemon during his holiday in Italy. He doodled Juicy Salif on a napkin in the pizzeria, and it was put into production in 1990. This imaginative sea creature has adorned the homes of design enthusiasts and the collections of numerous museums for thirty years now.
• Alessi's Juicy Salif >
​​​​​​​• All citrus squeezers >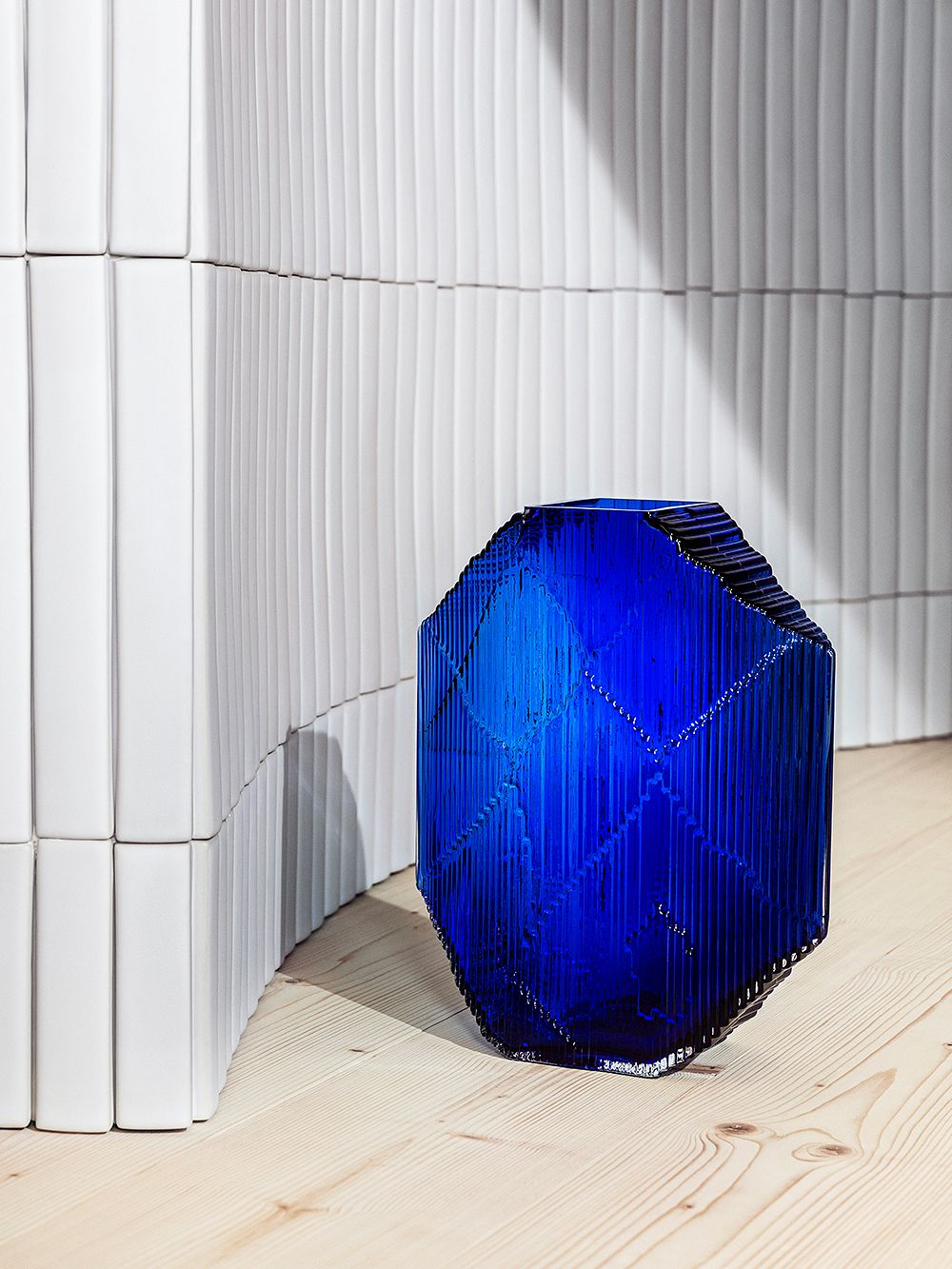 Map to a fantasy world
The Kartta glass sculpture designed by artist Santtu Mustonen for Iittala fuels the imagination of both those who collect glass art and those looking for an impressive interior element. The name of the fascinating object with a rugged surface refers to an imaginary map leading to a magical alternate reality.
The Kartta glass sculptures are manufactured using a technique developed by the designer. In this technique, traditional manufacturing methods meet modern ones: molten glass is mouth-blown into metal molds digitally designed by Mustonen, which give each sculpture its distinctive, grooved texture. Signed Kartta glass sculptures are available in the complementary shades of copper, rain, ultramarine and dark gray.
• Iittala's Kartta glass sculpture >
​​​​​​​• All art glass >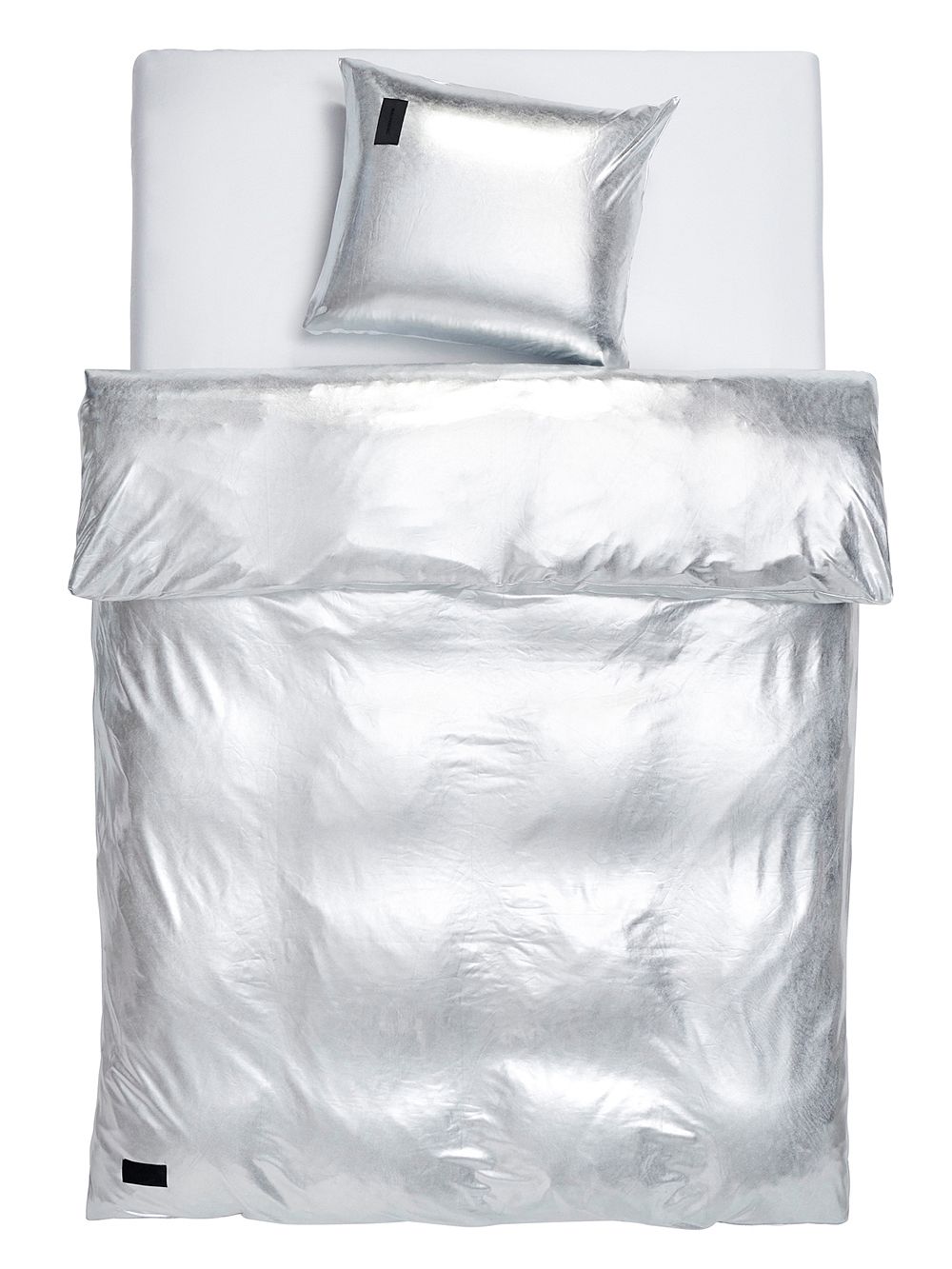 Sparkling bedding
There will be no need whatsoever to cover Magniberg's absolutely stunning Nude Metallic Jersey bedding for the day. The duvet covers and pillowcases by the Swedish brand that draws inspiration from the world of fashion are made of thin, flexible Italian fabric with a metallic sheen. Between these sheets, you're sure to dream of the sparkle of disco balls and silvery pop art.
• Magniberg's Nude Metallic Jersey duvet cover >
​​​​​​​• All bed linen >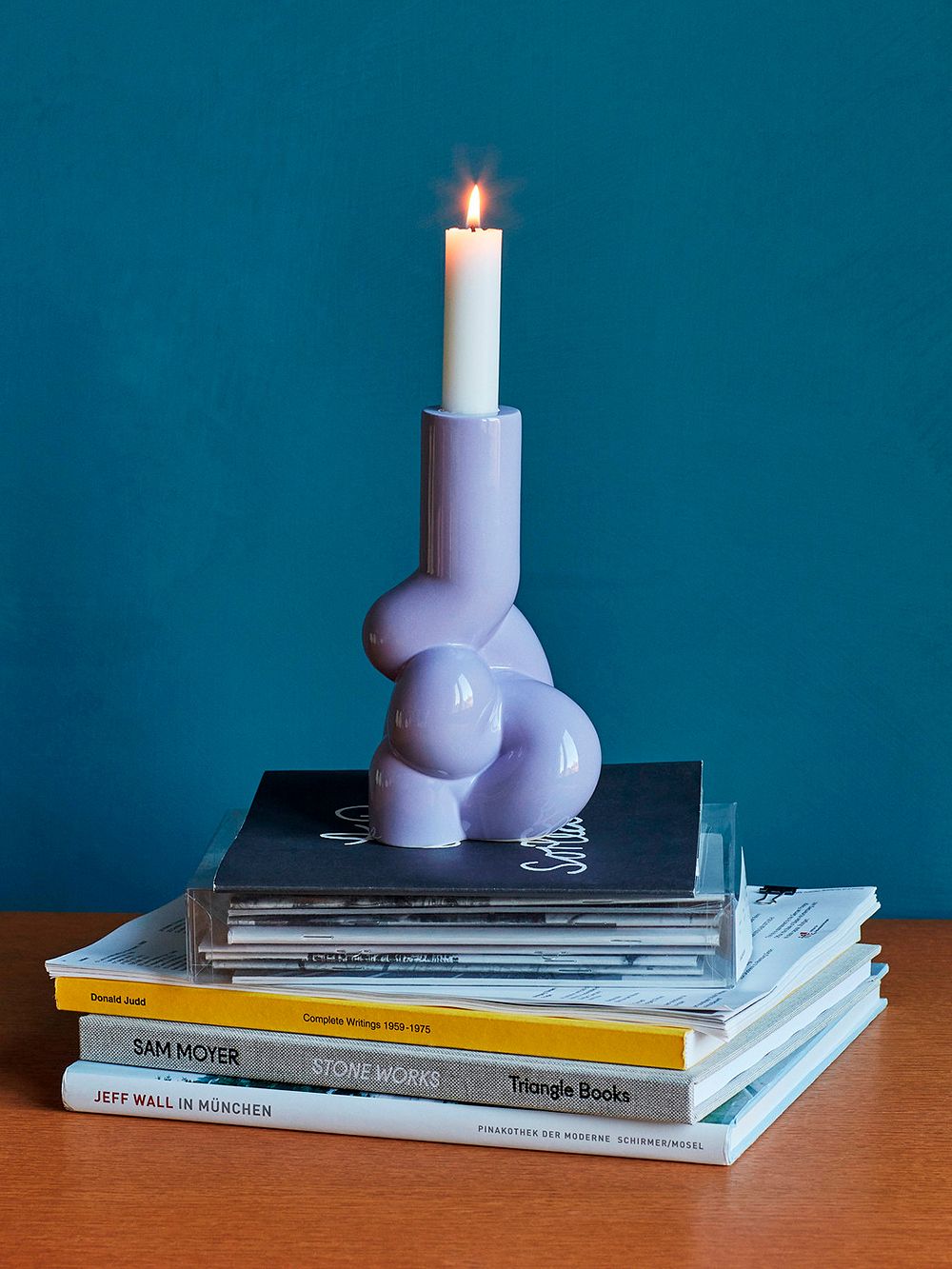 Curvy ceramics
The sculptural shape of HAY's W&S Soft candleholder resembles paint or toothpaste squeezed out of a tube. The candleholder with a glossy glaze is part of Wang & Söderström's collection of ceramics and works of art where traditional craftsmanship meets digital design. All the objects in the collection are first sketched on a computer, then 3D-printed and finally molded in ceramics.
The result has a fascinating, natural feel to it while being special due to its digital premise. The Soft candleholder is available in two yummy colors: lavender and soft yellow.
• HAY's W&S Soft candleholder >
​​​​​​​• All candleholders >
See also:
• All decoration at Finnish Design Shop >
Text: Kaisa Mikkola Images: Mikael Pettersson and manufacturers