The first months of winter are perfect for practising Hygge, Danish for relaxing and lounging comfortably at home. The hygge feeling will be enhanced with voluminous blankets, soft velvet pillows, rugs and ambient lights. Create a lounging corner in your home, where you can retreat to with a good book and a cup of hot chocolate.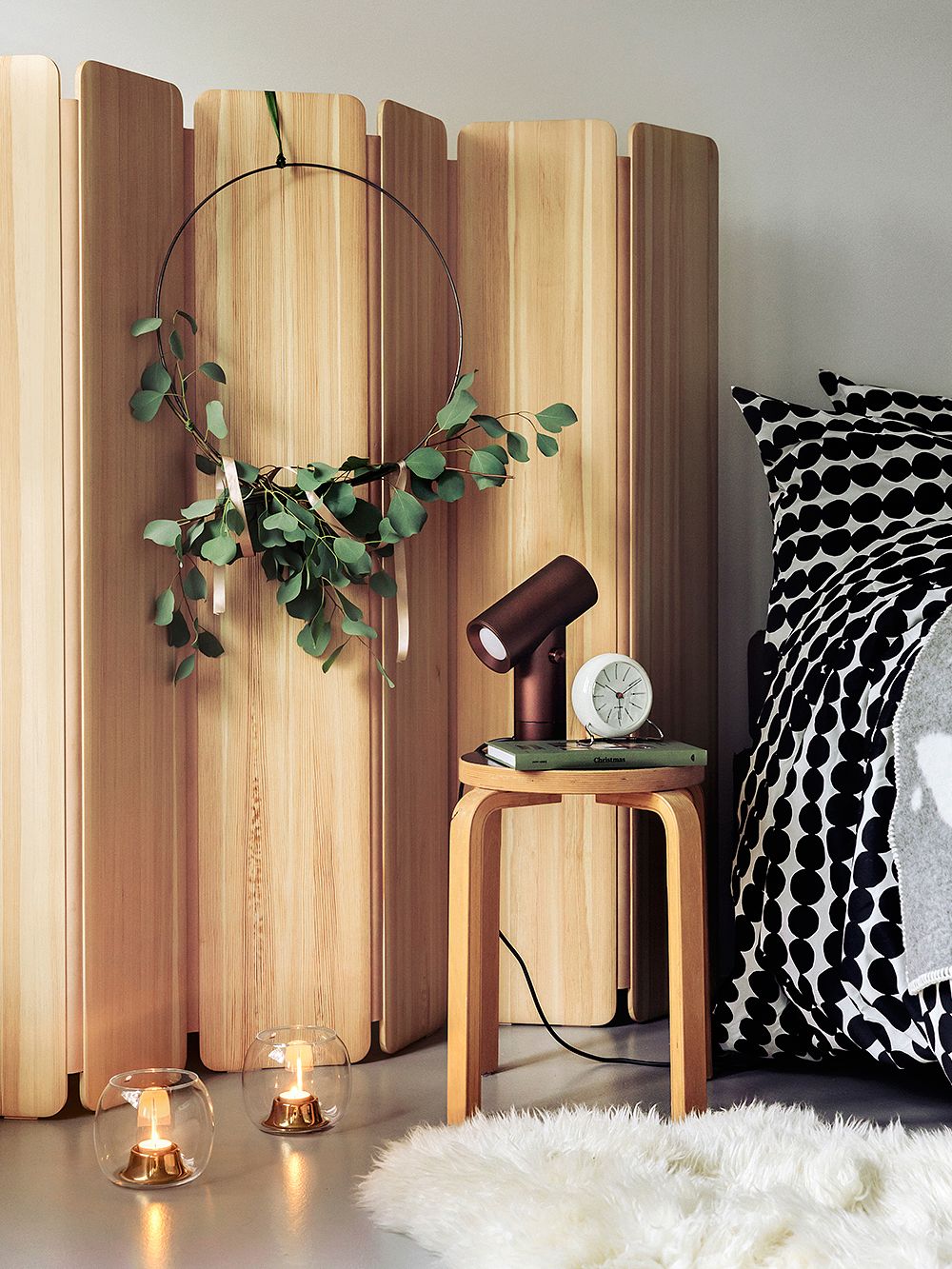 The beautiful Skandinavia Separat space divider by Cecilie Manz is perfect for the bedroom. The Räsymatto duvet cover is from Marimekko and the Kaasa tealight holders in rose gold from Iittala.
1. Go for wooden elements
A folding screen that emphasizes the characteristics of wood will bring serenity to the bedroom and define the space beautifully. The screen will also give some privacy and make your bed into an intimate nest, where you will be glad to rest or to read your favorite book, for example. Light shades of wood suit the earthy ensemble.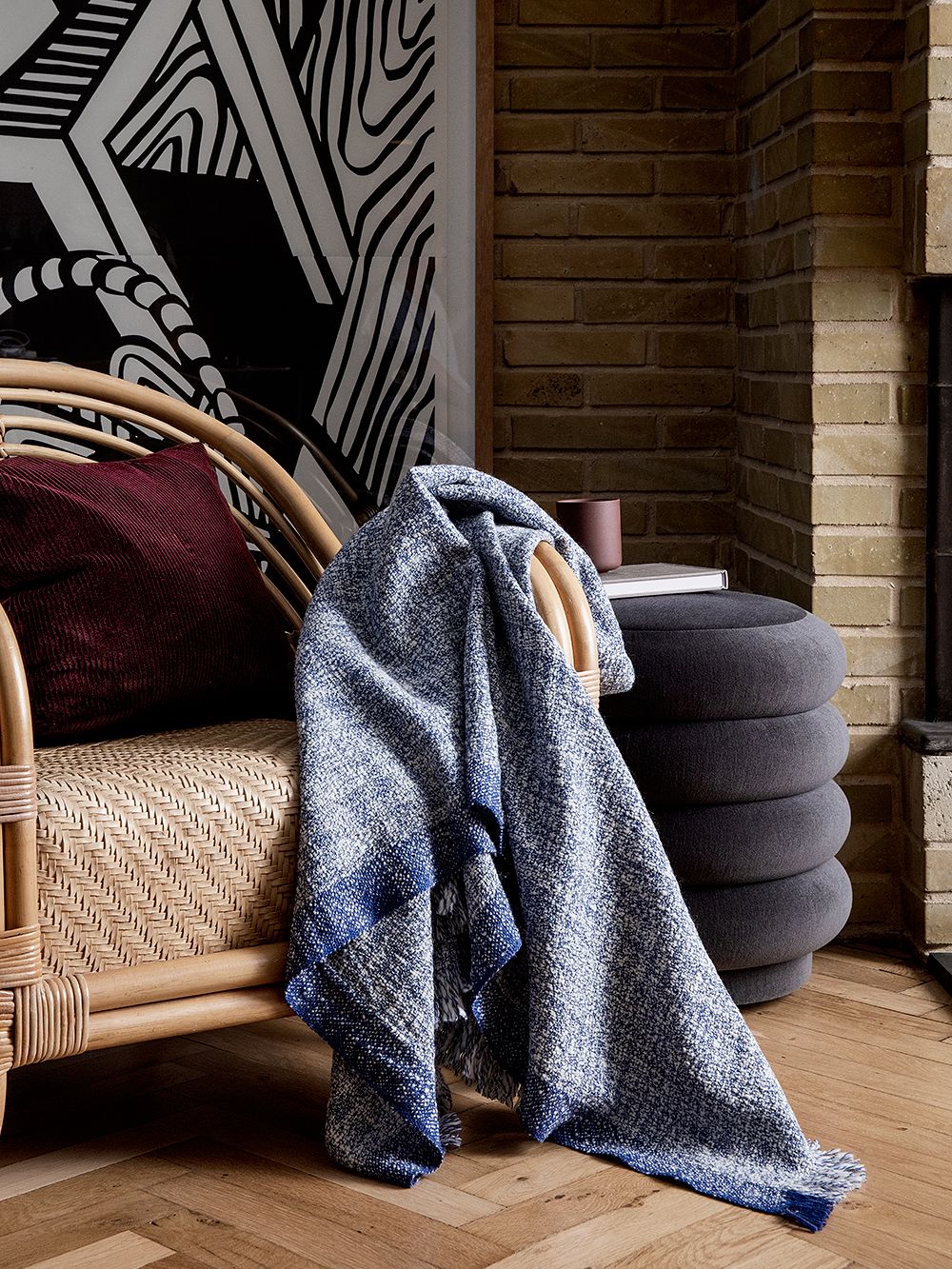 The Enfold wool throw is only available for a limited time. For every sold throw, Ferm Living will donate two blankets to the Danish Red Cross, who will pass them on abroad for those in need. The round pouf is upholstered with soft velvet.
2. Create a dedicated lounging area
An alluring lounging area is easy to implement in any room. All you need is a comfortable armchair, a soft and cozy blanket and some velvet cushions. A trendy impression can be made by combining elegant velvet with rough wool and linen textiles. You can demarcate a lounging area in a space with a wall textile or a piece of large-pattern fabric, which doubles as an eye-catcher.
An alluring lounging area is easy to implement in any room.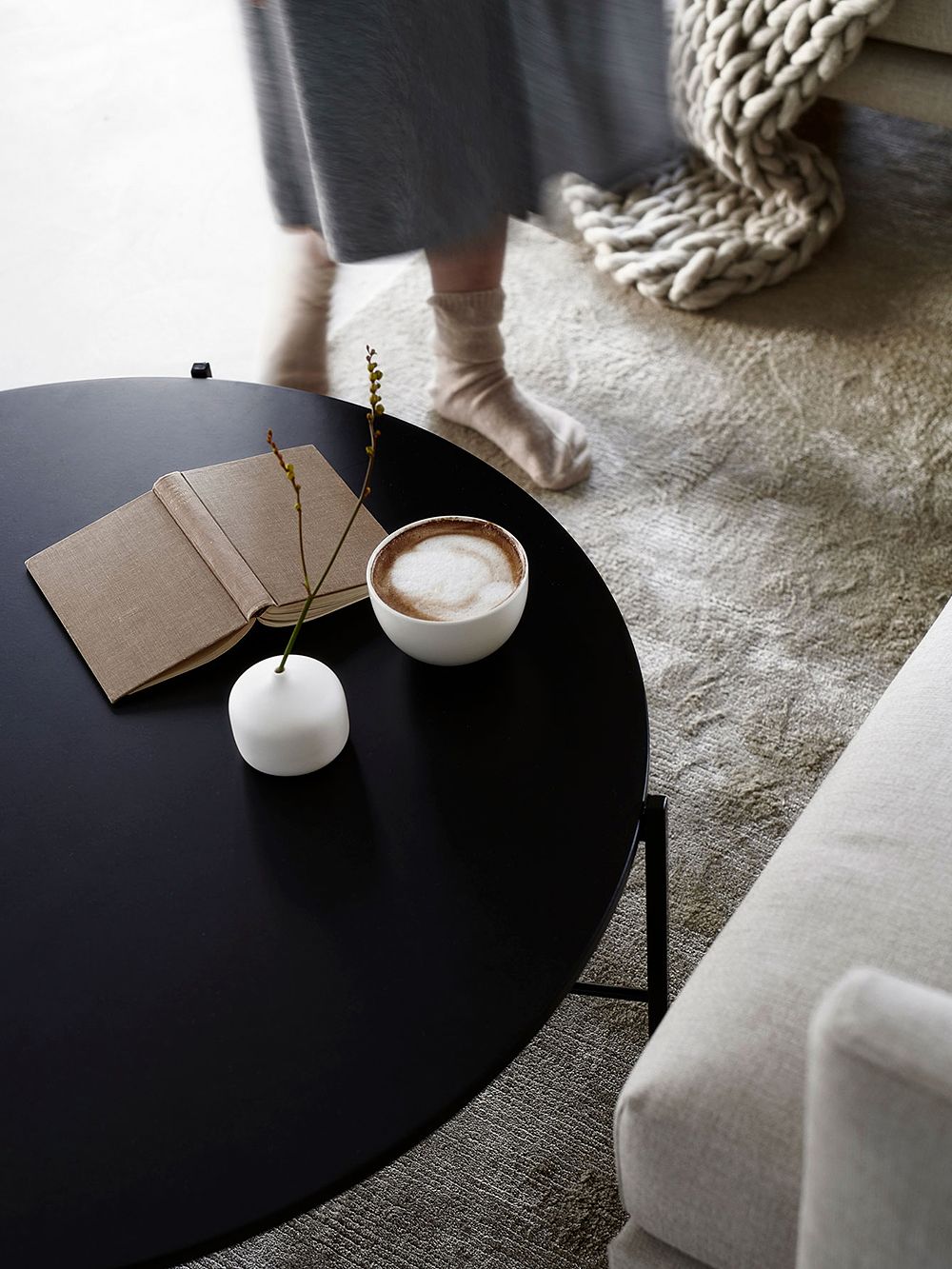 The Hakola x Kvadrat sofa collection is upholstered with a durable wool fabric. The slender Round coffee table is also available in white.
3. Decorate with natural materials
A large wool rug will gather the seating group into an irresistible ensemble. When the sofa has been upholstered with a smooth and simple fabric, the carpet should have plenty of texture. A blanket that has been handwoven from thick yarn pairs well with a streamlined sofa. It's wonderful to wrap up in it and take a nap.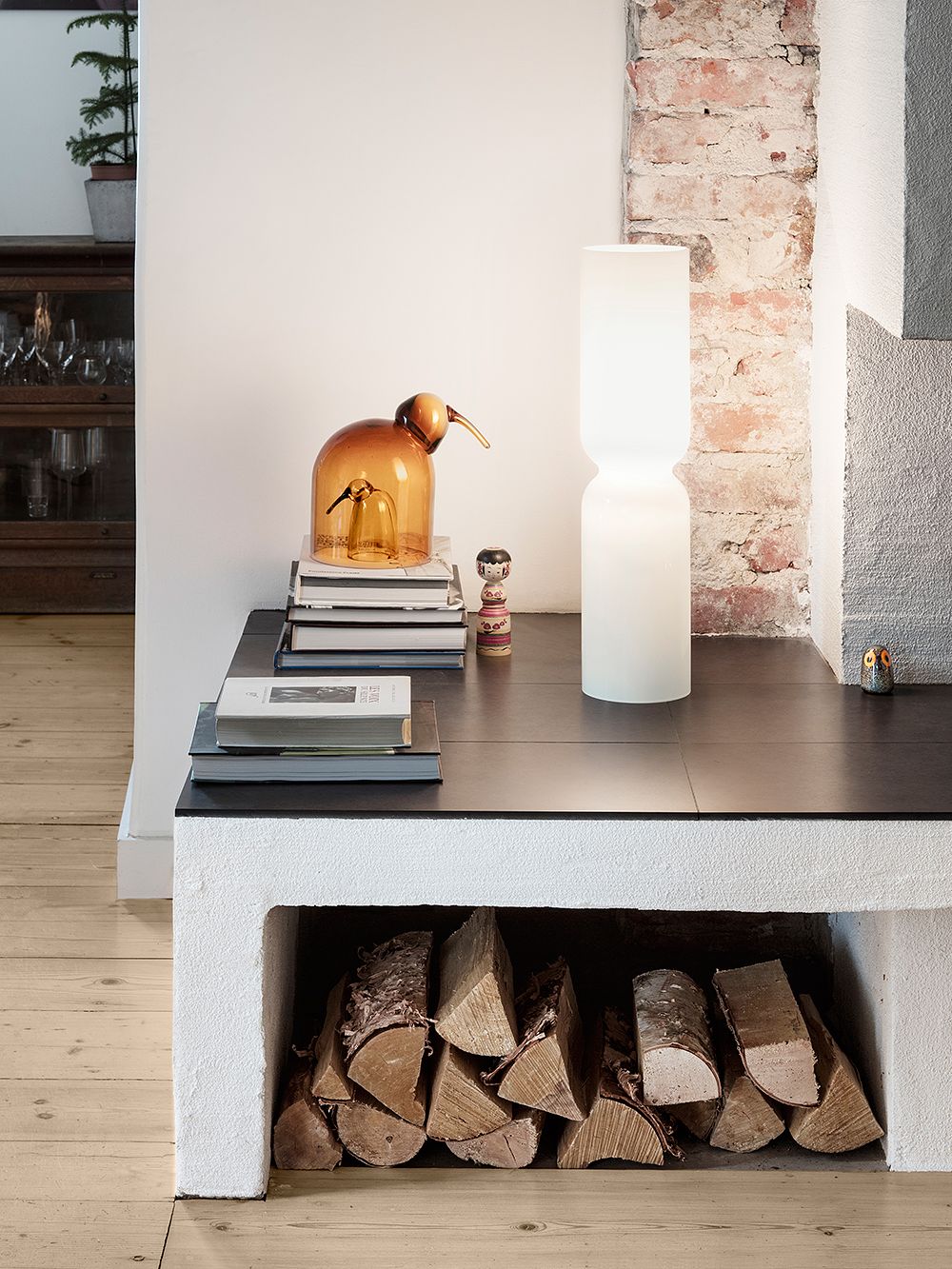 The Lantern table light designed by Harri Koskinen filters soft light. Oiva Toikka's Little Barn Owl makes a delighful detail.
4. Set the mood with lighting
Glare-free and indirect or adjustable lighting promotes the hygge feeling. When the lighting is too bright, the space that is meant for relaxing will seem cold. This is why you should have several light sources instead of a bright general light. The shapely opal glass lights reflect light as gently as possible.
Glare-free lighting promotes the hygge feeling. Opt for several light sources instead of a bright general light.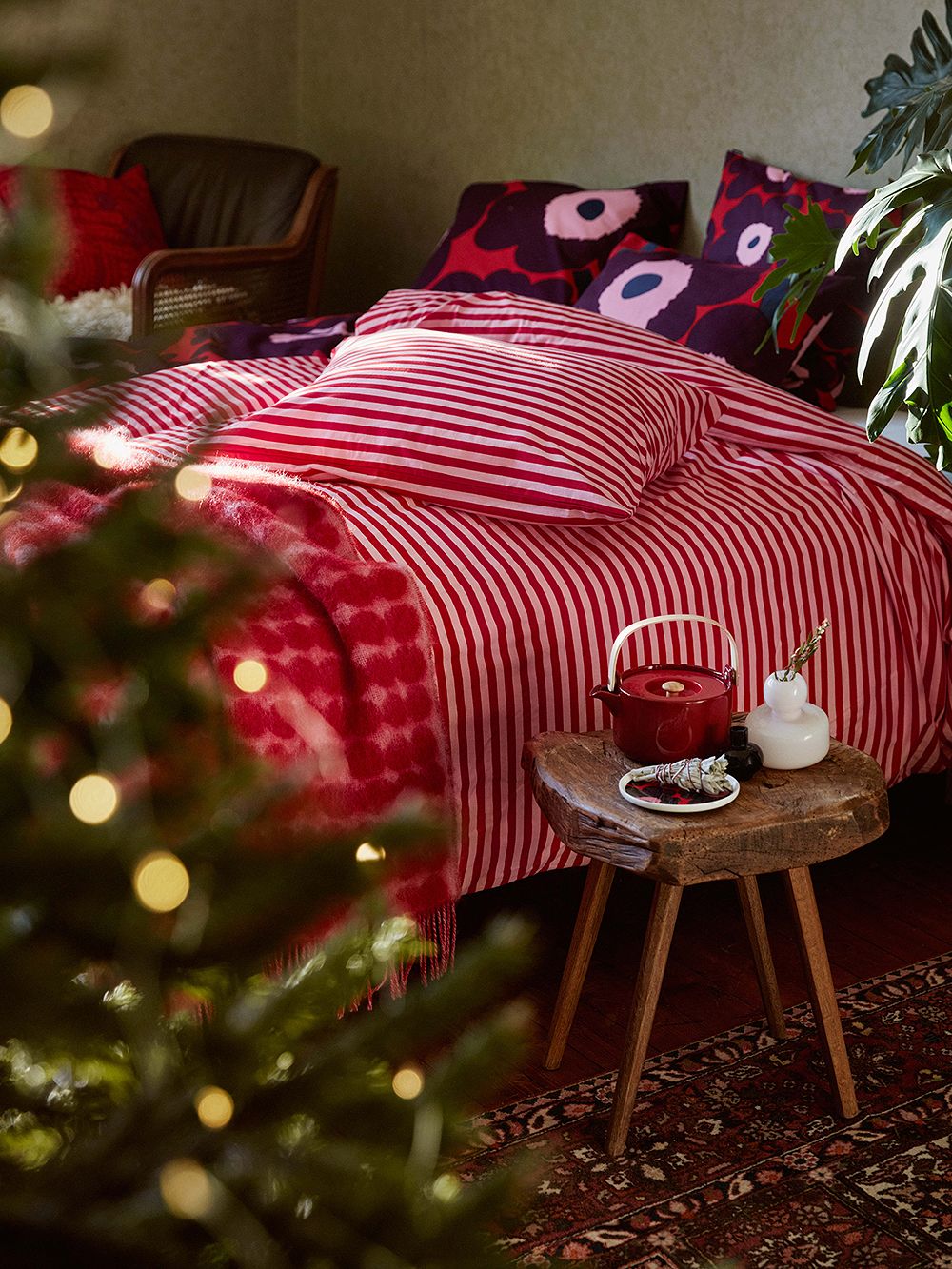 The red-striped Tasaraita bedlinen from Marimekko will bring a Christmas feeling to the bedroom. The Räsymatto blanket is made from a luxuriously soft mix of wool and mohair wool. Marimekko's red Oiva teapot suits winter table settings.
5. Give your bed some volume
In addition to earthy colors, many stronger colors also fit hygge well. The bedroom can be made especially inviting with red bedding and a wall painted in a greenish color. Combine striped and floral patterns to create an abundant, hygge-style bed and replace the bedspread with a wool blanket at the foot of the bed, which is more casual than a tightly fitting bed cover.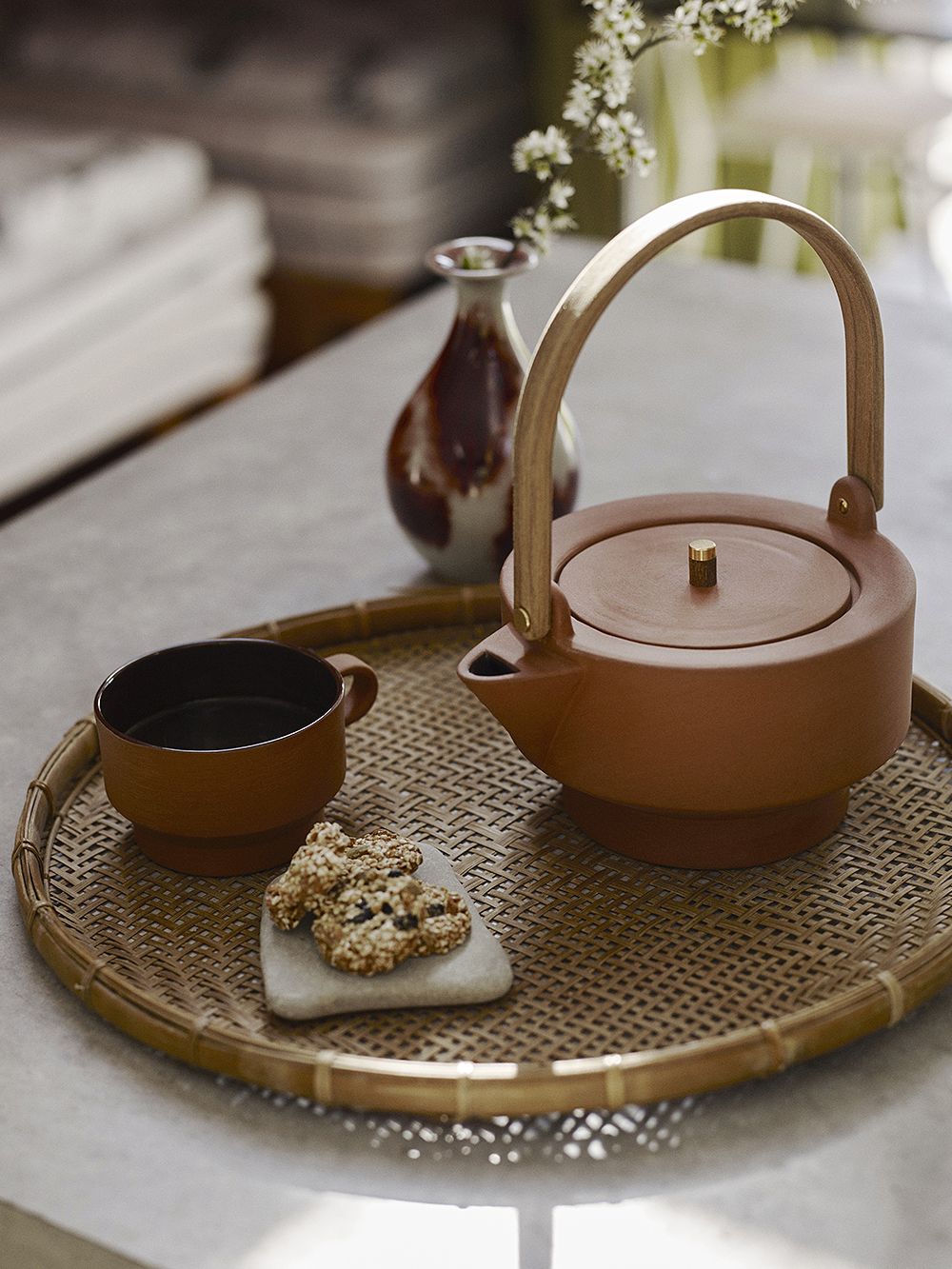 Skagerak's beautiful Edge terracotta teapot features small brass details and a handle crafted of teak. The Edge cup is part of the same collection designed by Stilleben.
6. Have a refreshing tea break
Handcrafted ceramic dishes and objects speak to people because touching their tactile surfaces feels nice. Especially, ceramics in a terracotta shade complement topical fall foliage colored interiors beautifully. Create a beautiful table setting by combining rattan twine objects with ceramic dishes.
See also:
• All throws and blankets >
• All lights >
• All teapots and coffee pots >
Text: Anna Aromaa, Avotakka
Photos: Suvi Kesäläinen and manufacturers