Helsinki Pride 2020 promotes the freedom to be your true self, both online and out on the streets. Interior designers Anna Pirkola and Lela Louhio used Finnish Design Shop products to furnish the Zalando Liberation Closet – an event venue and meeting place for Helsinki Pride, celebrating the power of self-expression and personal style.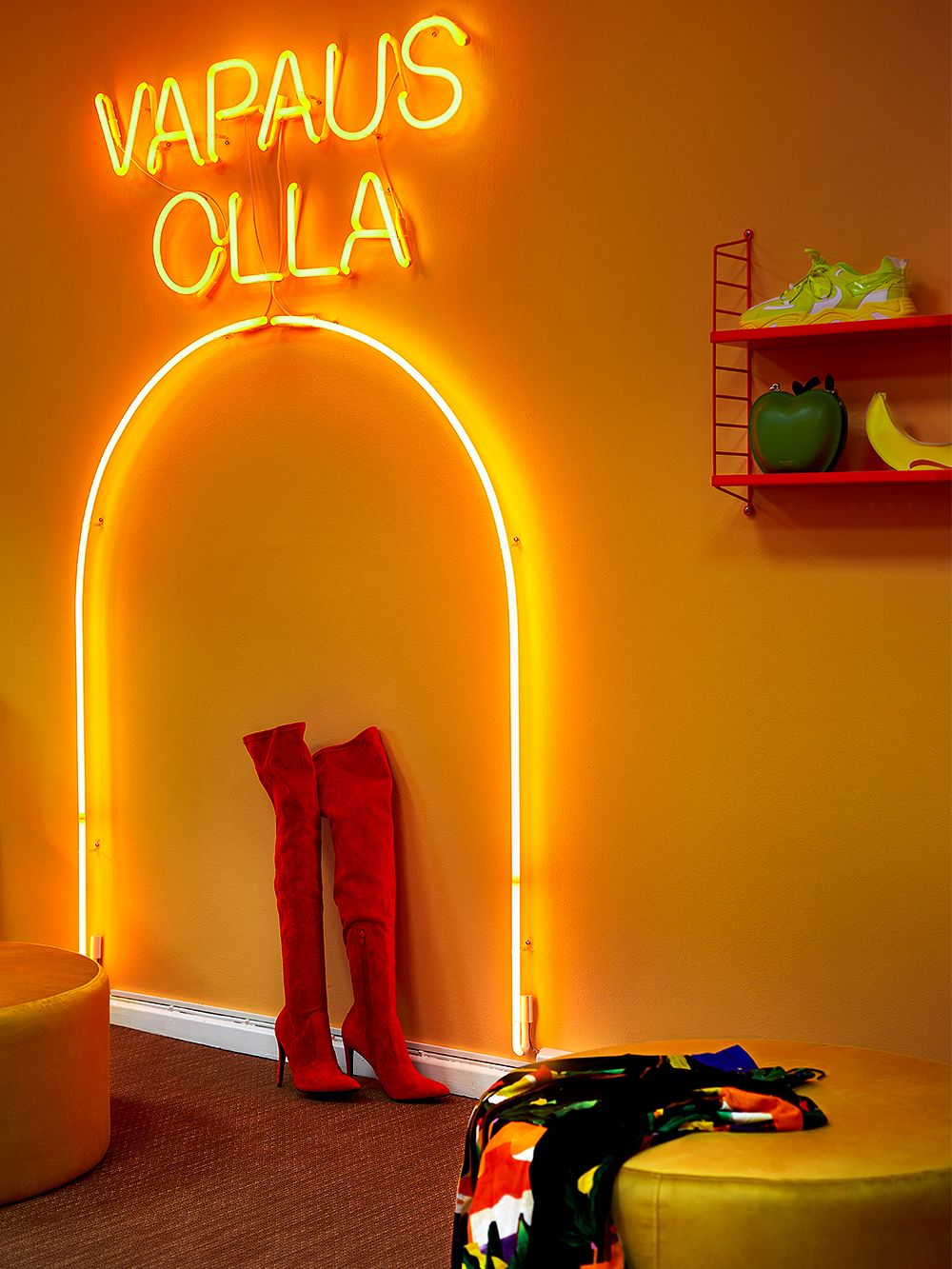 THE FREEDOM TO EXPRESS yourself, find your own aesthetic, and share that experience with others – what kind of end result stems from a brief to bring these values to life? Studio Plenty's Anna Pirkola and Lela Louhio were happy to take on the challenge when they were asked to design the interiors of a space titled the Liberation Closet for Helsinki Pride week.
As a Helsinki Pride 2020 partner, Finnish Design Shop sponsored furniture, lighting, and decorative items selected by the designers. Located next to Helsinki's Senate Square, the Zalando Liberation Closet functions as a Pride information point and shop during the day, only to transform into a virtually accessible event space in the evening. Design Stories had a chat with Anna Pirkola to discuss this one-of-a-kind project.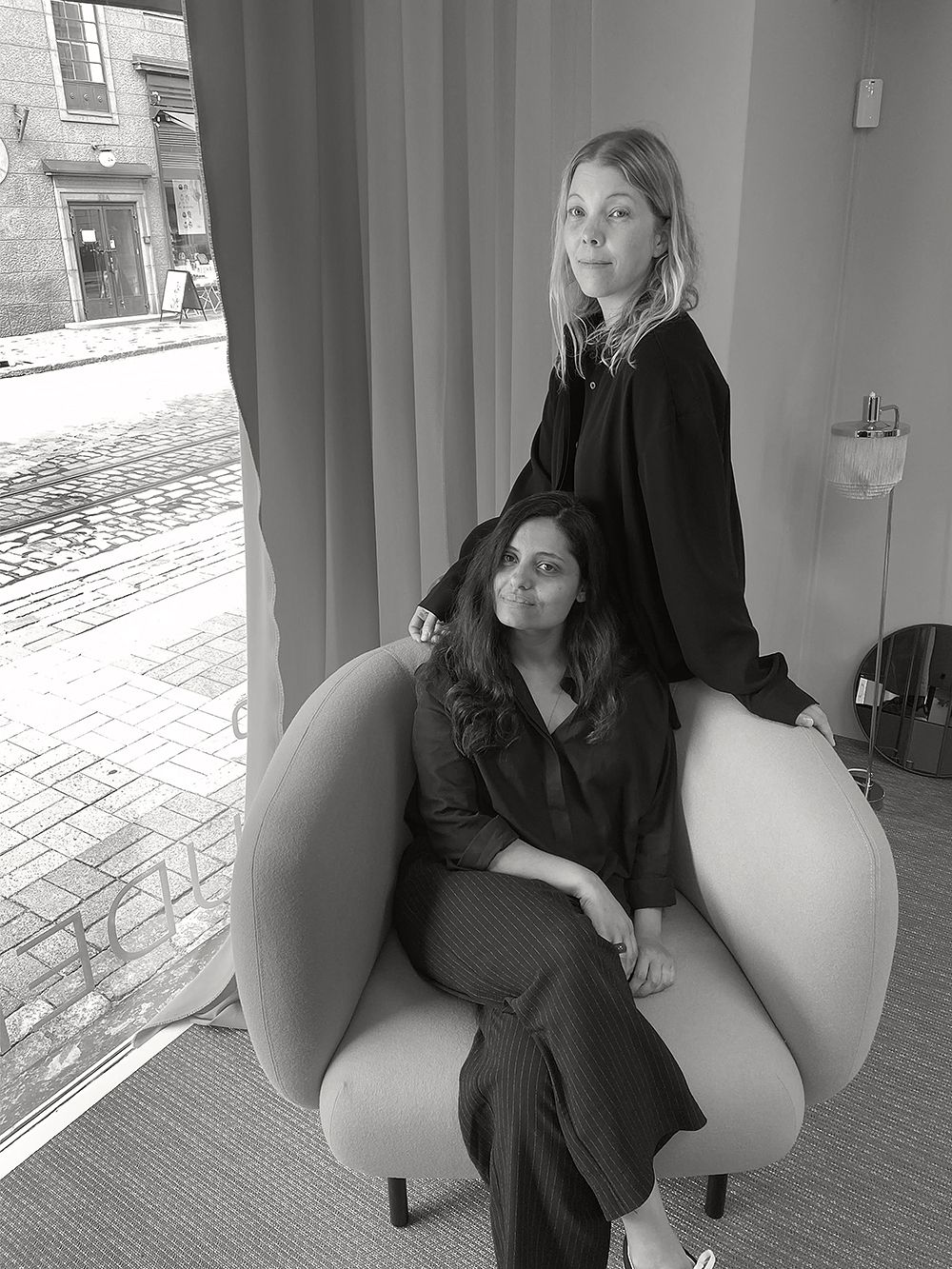 Hi Anna! What was your starting point for the interior design of the Zalando Liberation Closet?
"The bold color scheme originated in the orange tone characteristic of the client. Instead of including the color as small accent pieces, we decided to go all out and use orange hues to ensure a cohesive look. HBO's hit show Pose was another source of inspiration, especially the way in which characters are free to be themselves. The inclusion of clothing items in vibrant tones was an additional reason to choose a cohesive color palette. We wanted to create a serene backdrop to soothe the mood of the space."
How does the decor of the space reflect the underlying message – the freedom to be yourself?
"Bold use of color and an open-minded approach were cornerstones for this project, but we also wanted to bring a sense of softness and serenity into the space. This is evident in the painted arches, use of analogous colors, and the armchairs' rounded shapes. We chose to steer clear of contrasting colors to ensure that the space would sustain a cosy feel."
"Bold use of color and an open-minded approach were cornerstones for this project."
The venue includes several acclaimed Nordic design brands. How did you end up choosing these specific products?
"The products and brands were already familiar to us since our work mostly centers around design. Products were chosen according to their color scheme and overall aesthetic. Much to my own surprise, my favorite product ended up being the dazzlingly orange String Pocket wall shelf. Lela fell head over heels for Warm Nordic's Cape lounge chair and the black Pujo coat stand by Ferm Living."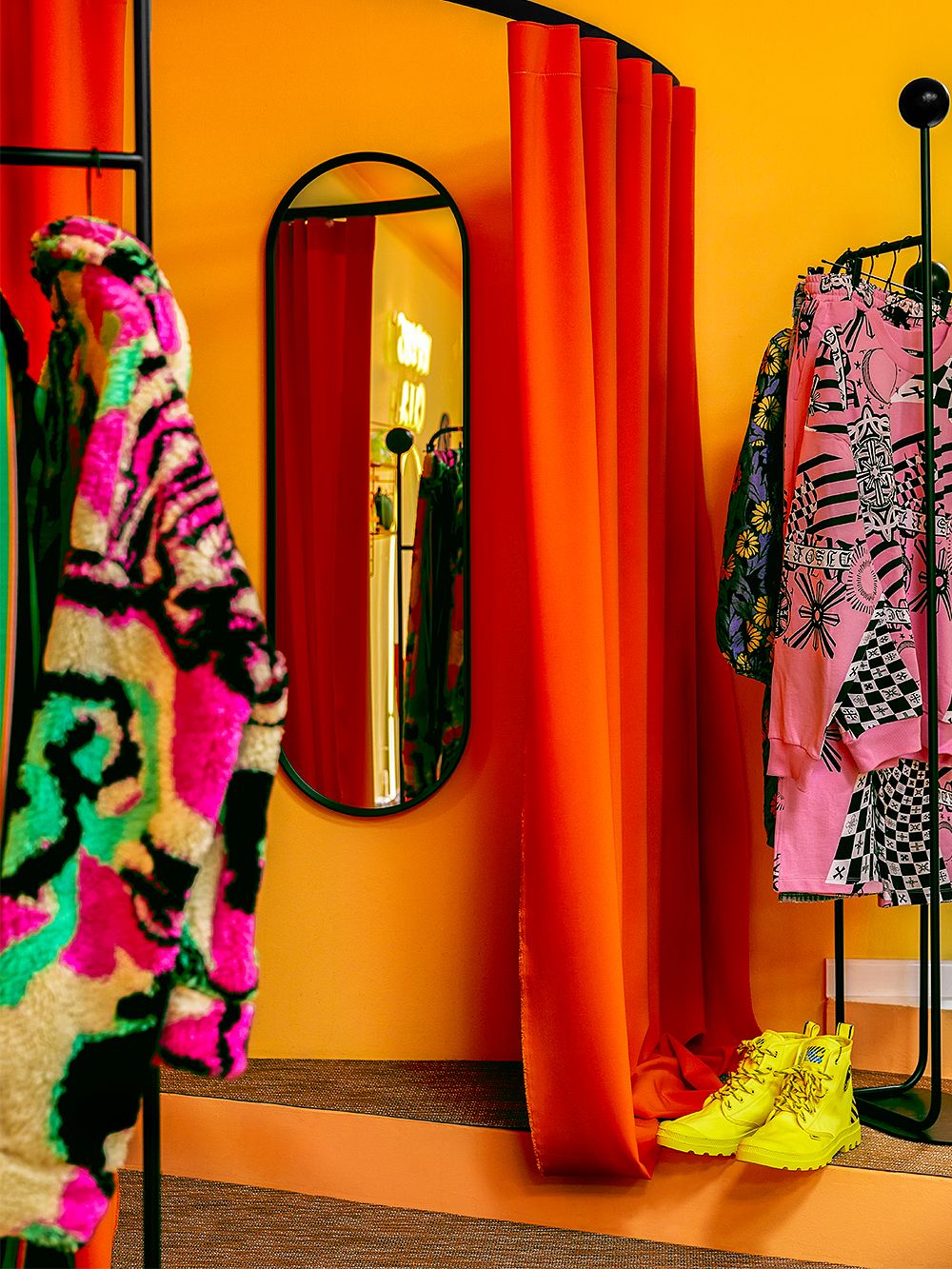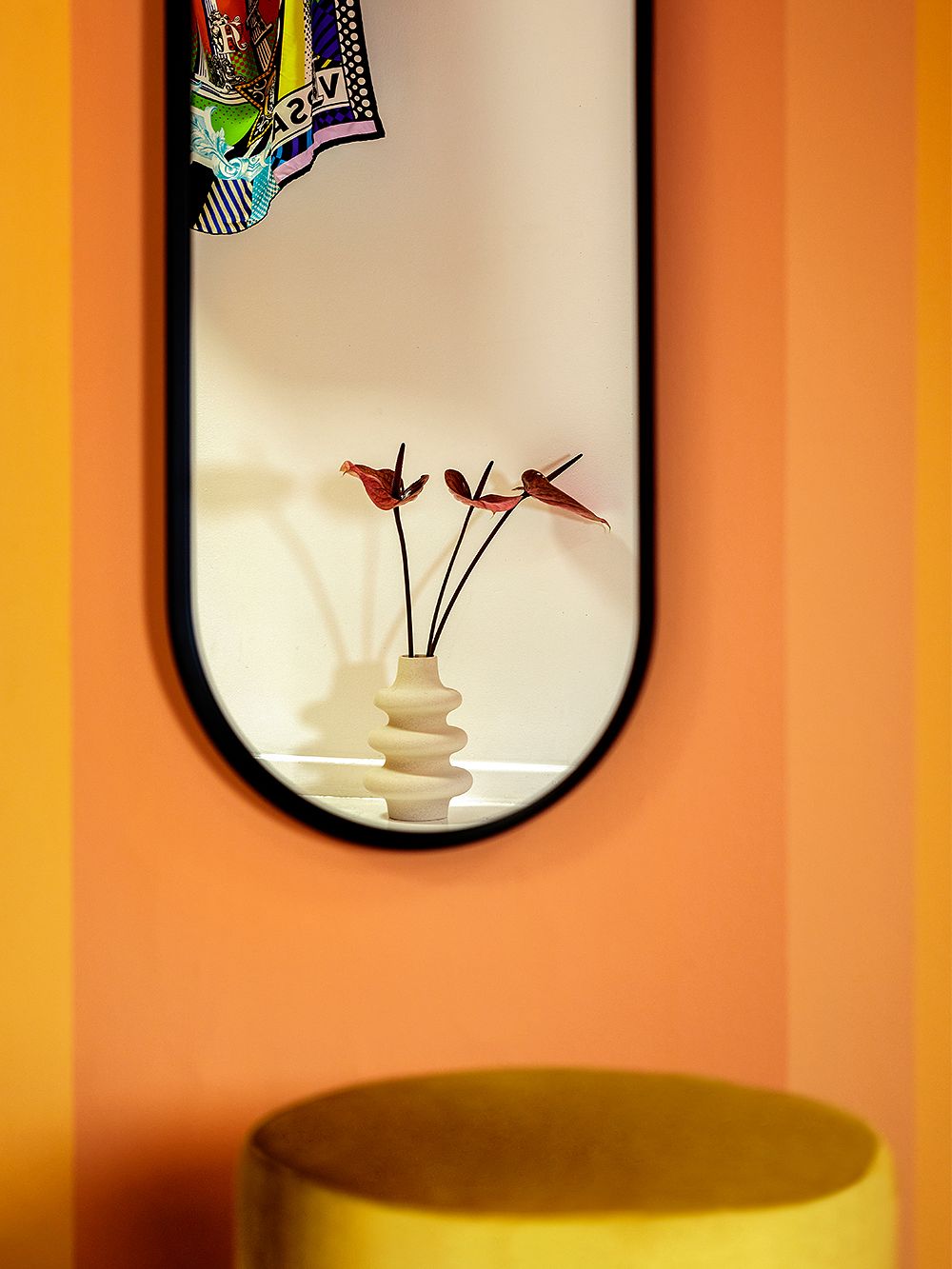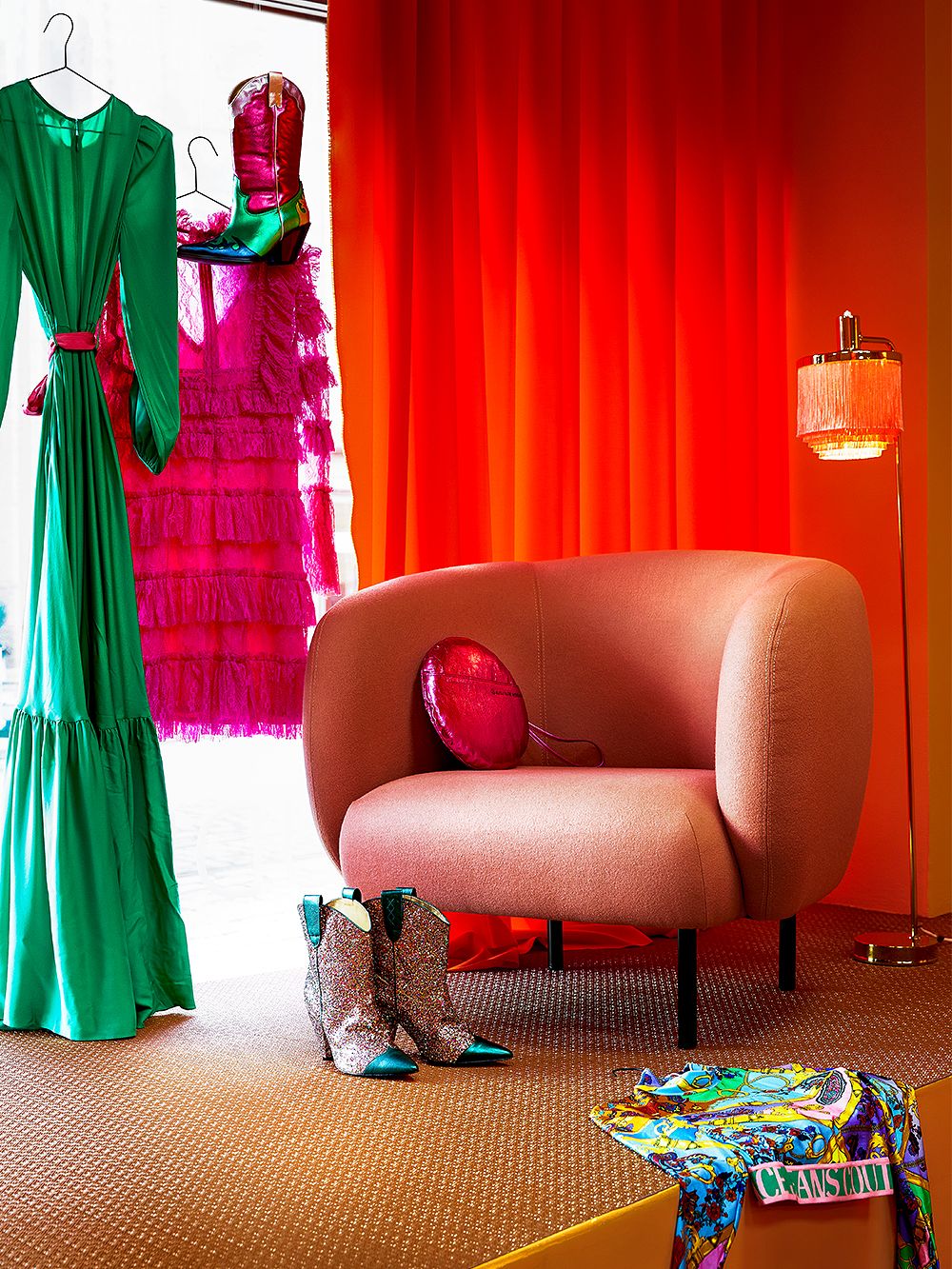 What was your division of labor when it comes to this project?
"Our focus was to create a multi-functional space for a relatively short-term, yet important event – keeping in mind that it must transform from Pride information point by day to event venue by night. We both value joint decision-making, open communication, and listening to each others' opinions. Lela was in charge of creating the space plan and monitoring the construction, but the overall look was finalized together."
"It's a great honor to design a space for Helsinki Pride."
What does Pride mean to you, and how do you plan to celebrate Pride week?
"It's a great honor to design a space for Helsinki Pride. We hope to one day live in a world where everyone has equal rights and opportunities to lead a happy life. Our plan is to celebrate Pride week by taking part in this year's virtual parade. We also want to spread awareness and discuss topics related to the Pride movement with our children."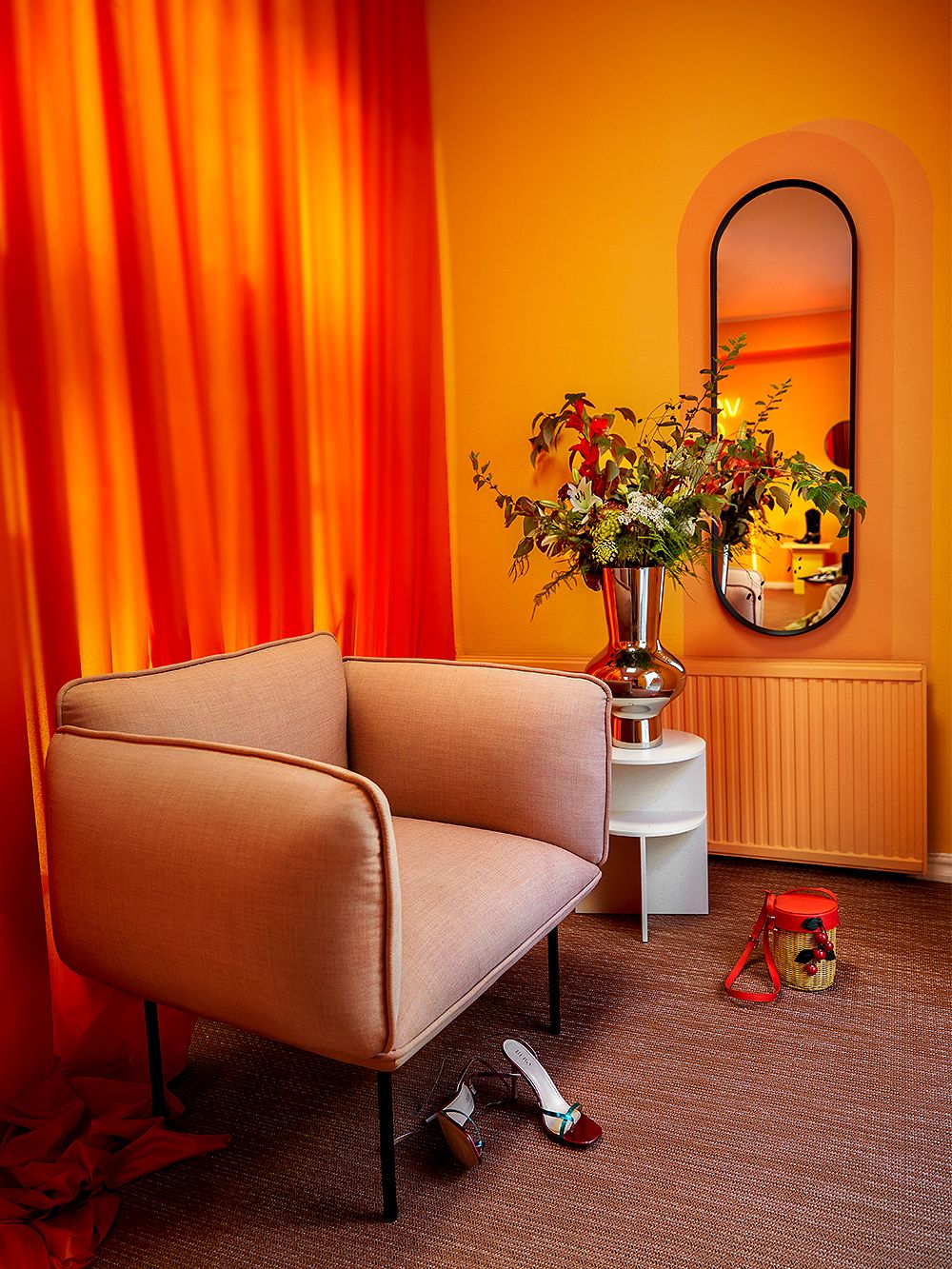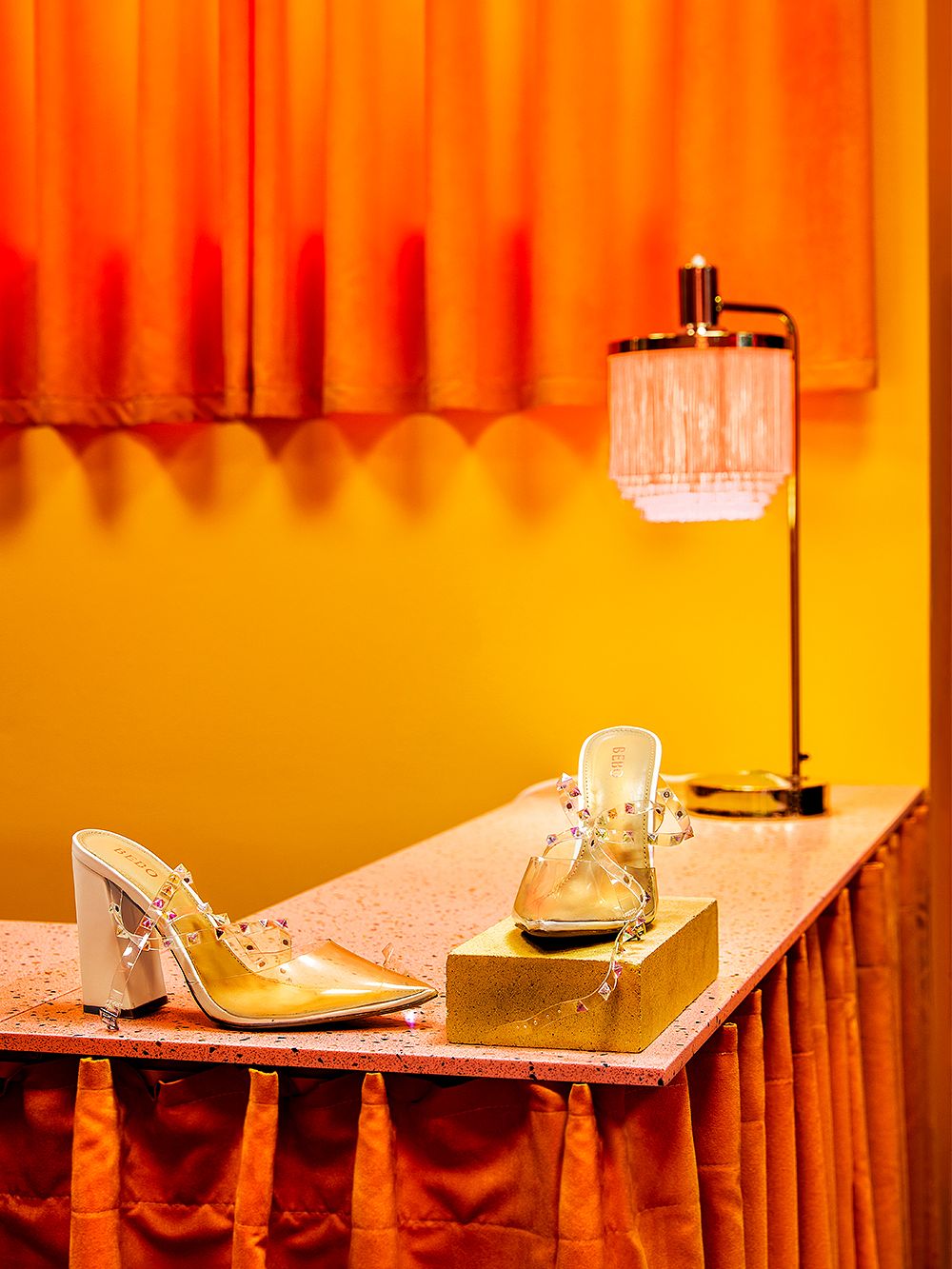 The theme of Helsinki Pride 2020 is "Icons". Who do you consider to be your own icons?
"Oh wow, that is a tricky one! Artist Marina Abramović is the first person to spring to mind – unafraid to break boundaries and freely express herself.
Lela has mentioned Brasilian artist Tarsila do Amaral and actor-turned-inventor Hedy Lamarr as her own icons. We are both fans of Iris Apfel who has made her mark in both fashion and interior design. It is imperative to include Marsha P. Johnson who is comparable to Rosa Parks. Change would not be possible without the courageous work of activists."
Situated at Unioninkatu 25, the Zalando Liberation Closet is open to the public 7–11 September 2020. Contemporary icons from the LGBTIQ+ community – Kelet Ali, Tuure Boelius, Kevin Koho, and the Pehmee collective – take turns in hosting events in the space, including a fashion show and an intimate concert. Everyone is invited to take part through Helsinki Pride's Instagram Live streams.
See also:
• Design with Pride – Finnish Design Shop celebrates equality and Helsinki Pride Partnership in rainbow colors >
Text: Eero Nurmi Images: Laura Riihelä