This week the 3 Days of Design took over the showrooms, streets, and architectural marvels of Copenhagen to celebrate Nordic design – Danish in particular. The event was arranged under exceptional circumstances, but the atmosphere fell nothing short of spectacular. Design Stories joined the inspirational exhibitions from a distance and picked out a selection of favorites – take a look!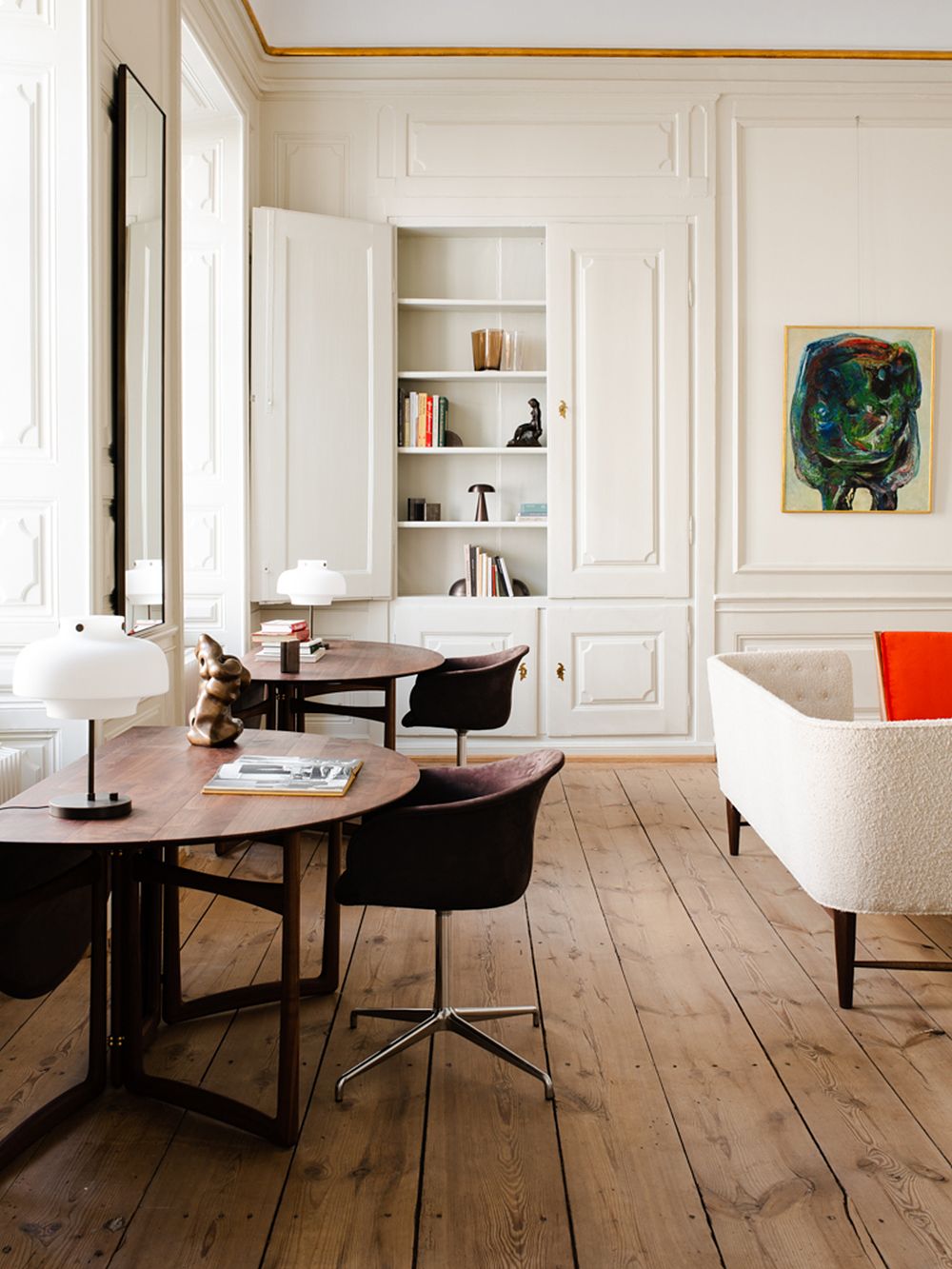 Ferm Living – Close to nature
Ferm Living showcased their AW20 collection and a lavish spread of novelties at The Home of Ferm Living in Christianshavn, Copenhagen. The upcoming collection features a palette of soft, earthy hues, charming organic shapes, and surprising details. The editorial team of Design Stories is swooning over the perfectly imperfect Vulca vase, the captivating Free cushion, and the jovial hooks and holders of the Curvature-series.
• All products by Ferm Living >
• Read also: The new home of Ferm Living >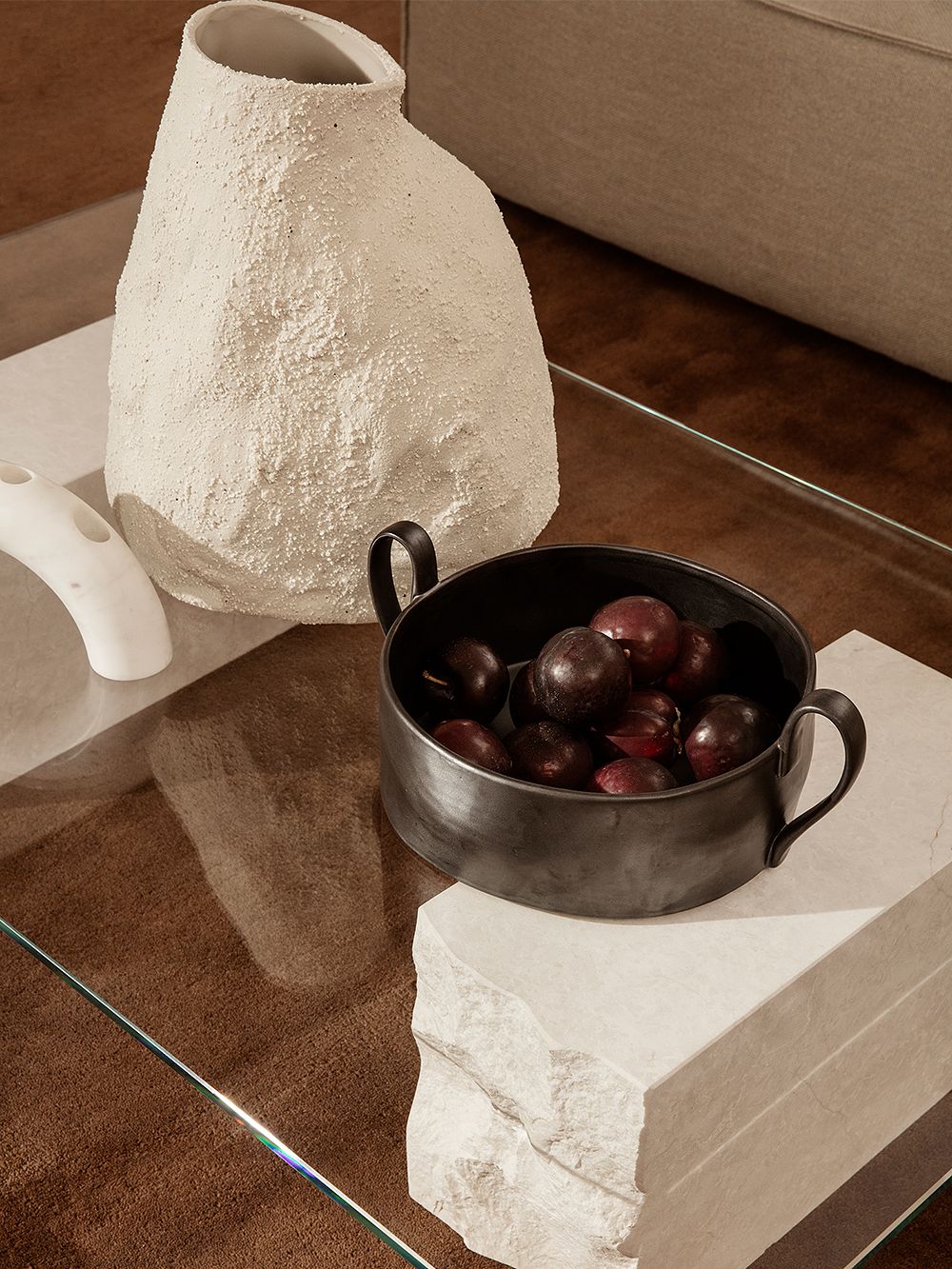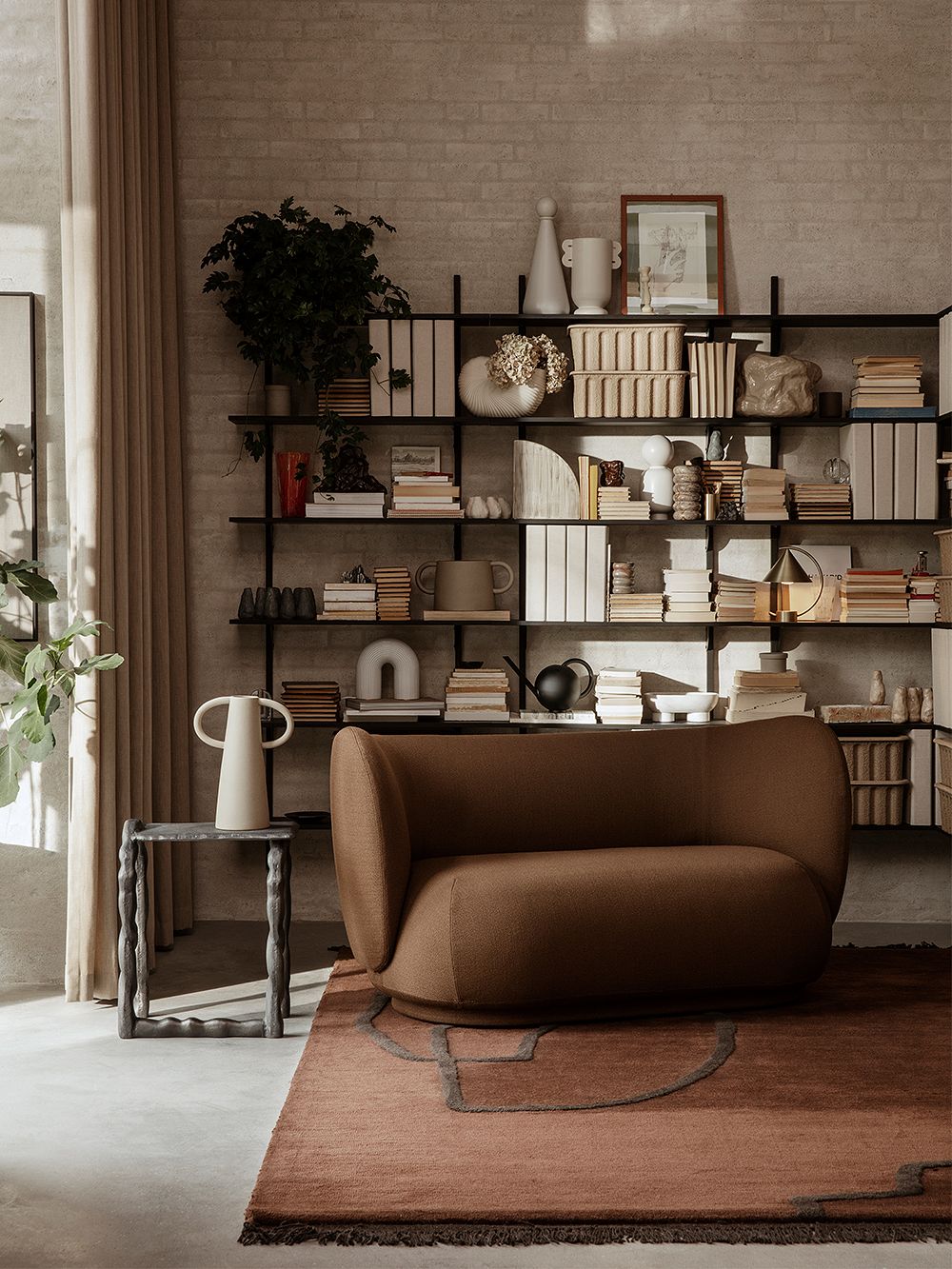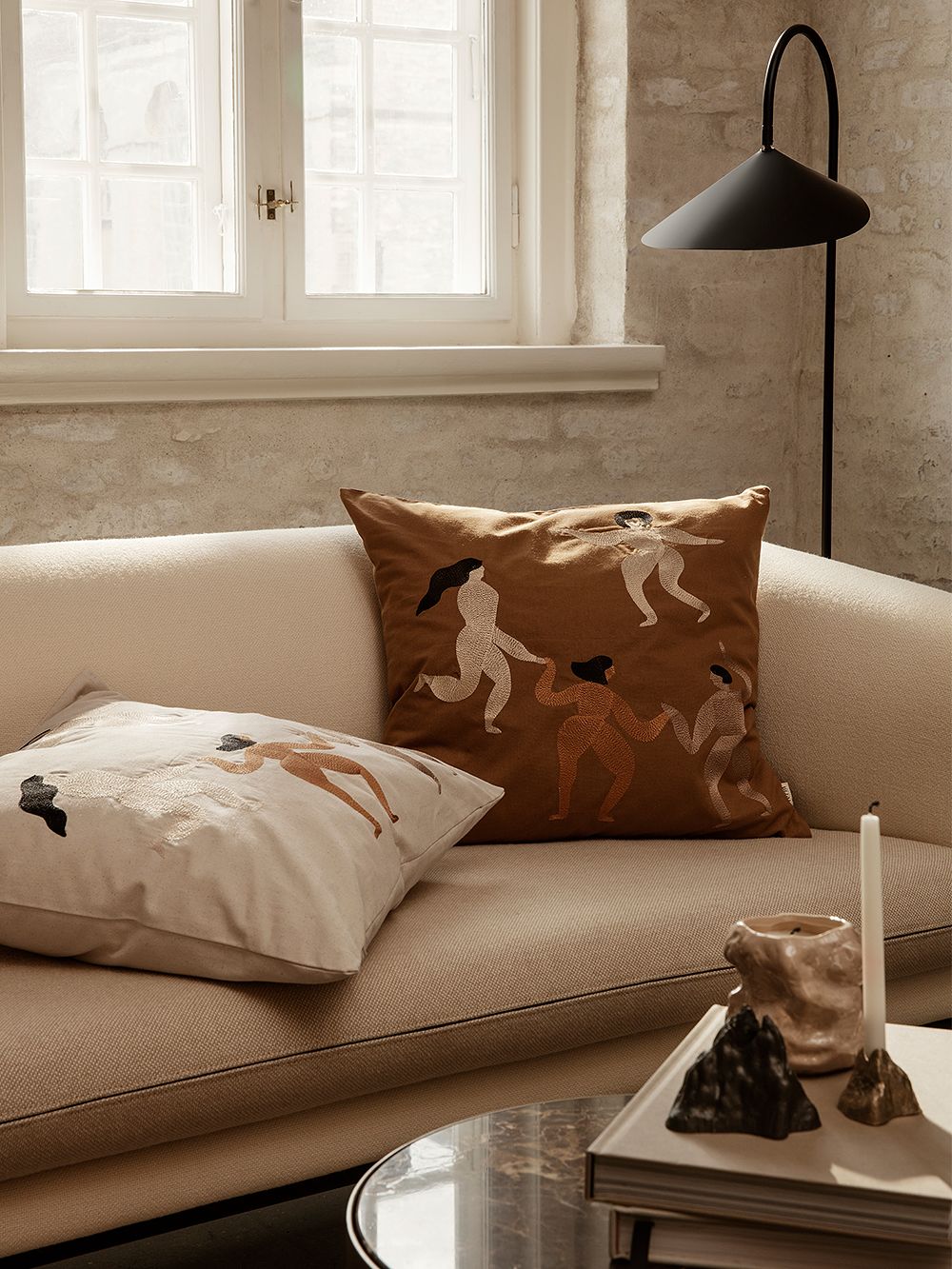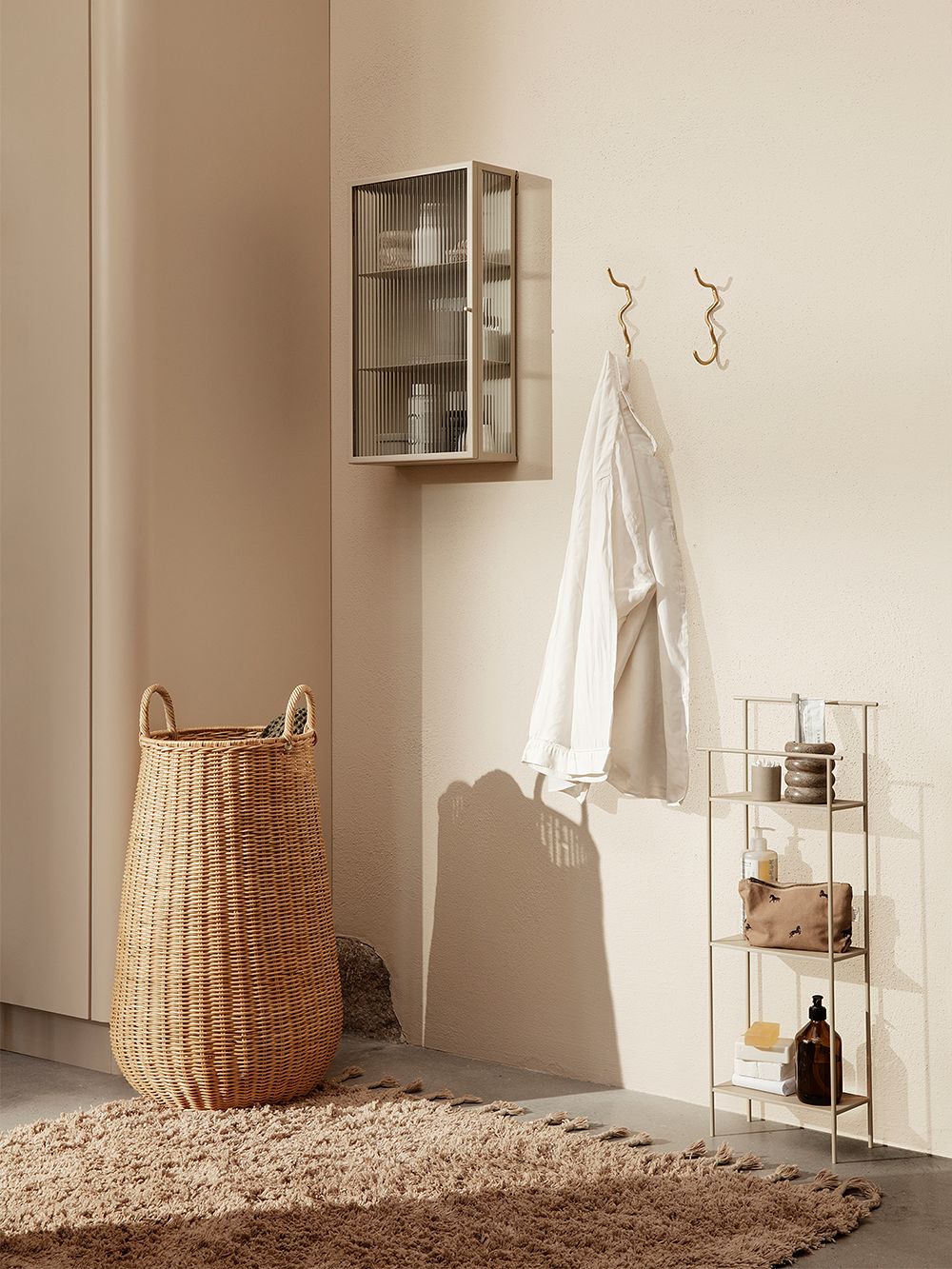 Nuura
Nuura, a Danish brand known for its exquisite luminaires that draw inspiration from Nordic light and nature, displayed their selection at the Frederikggade design house that hosts a curated collection of Danish brands both classic and modern. The most eye-catching pieces of Nuura's newest additions are Sofie Refer's Liila 12 wall lamp and the astonishing Apiales 18 chandelier, which melts our hearts with its warm tones of brass and gold.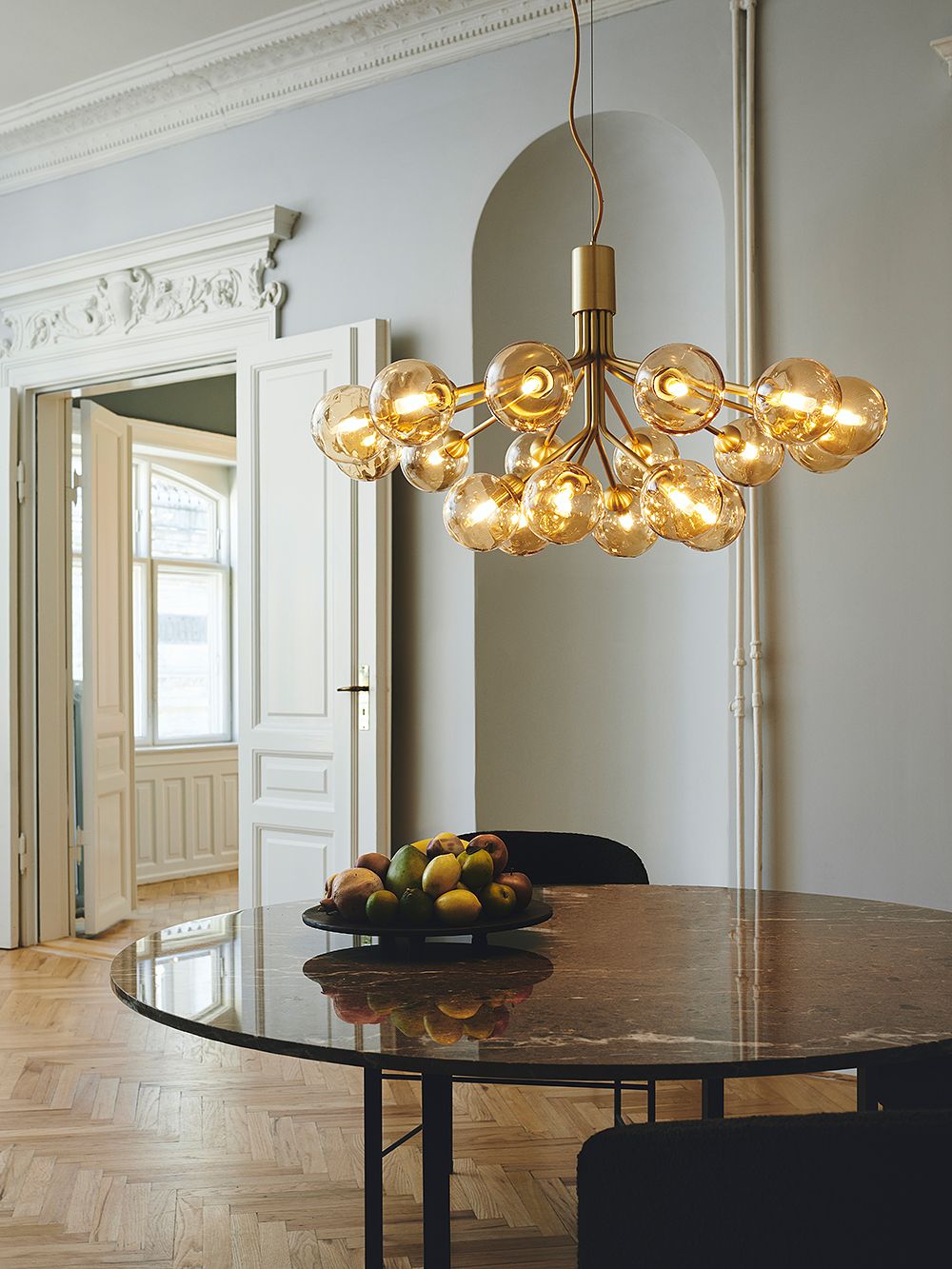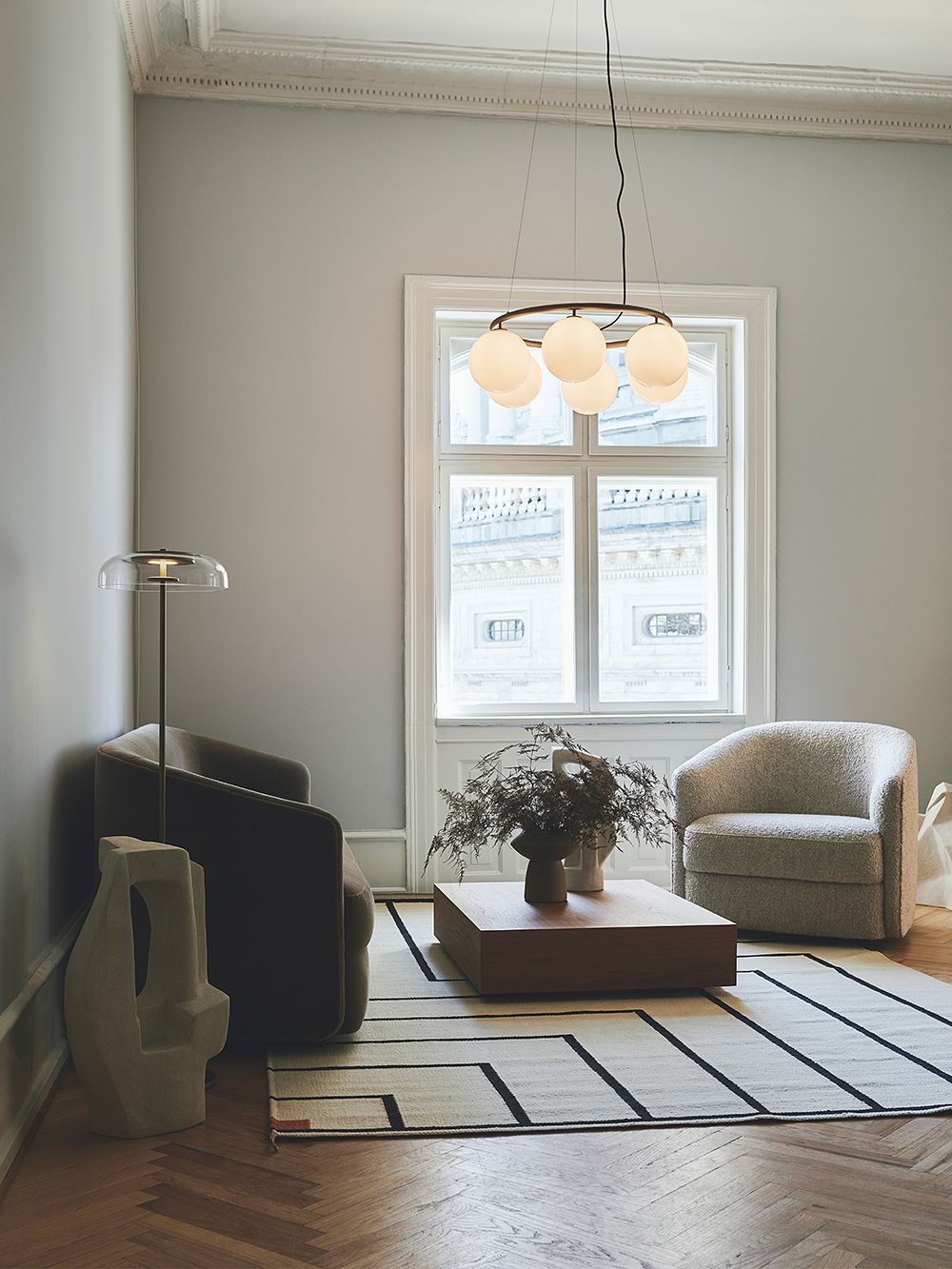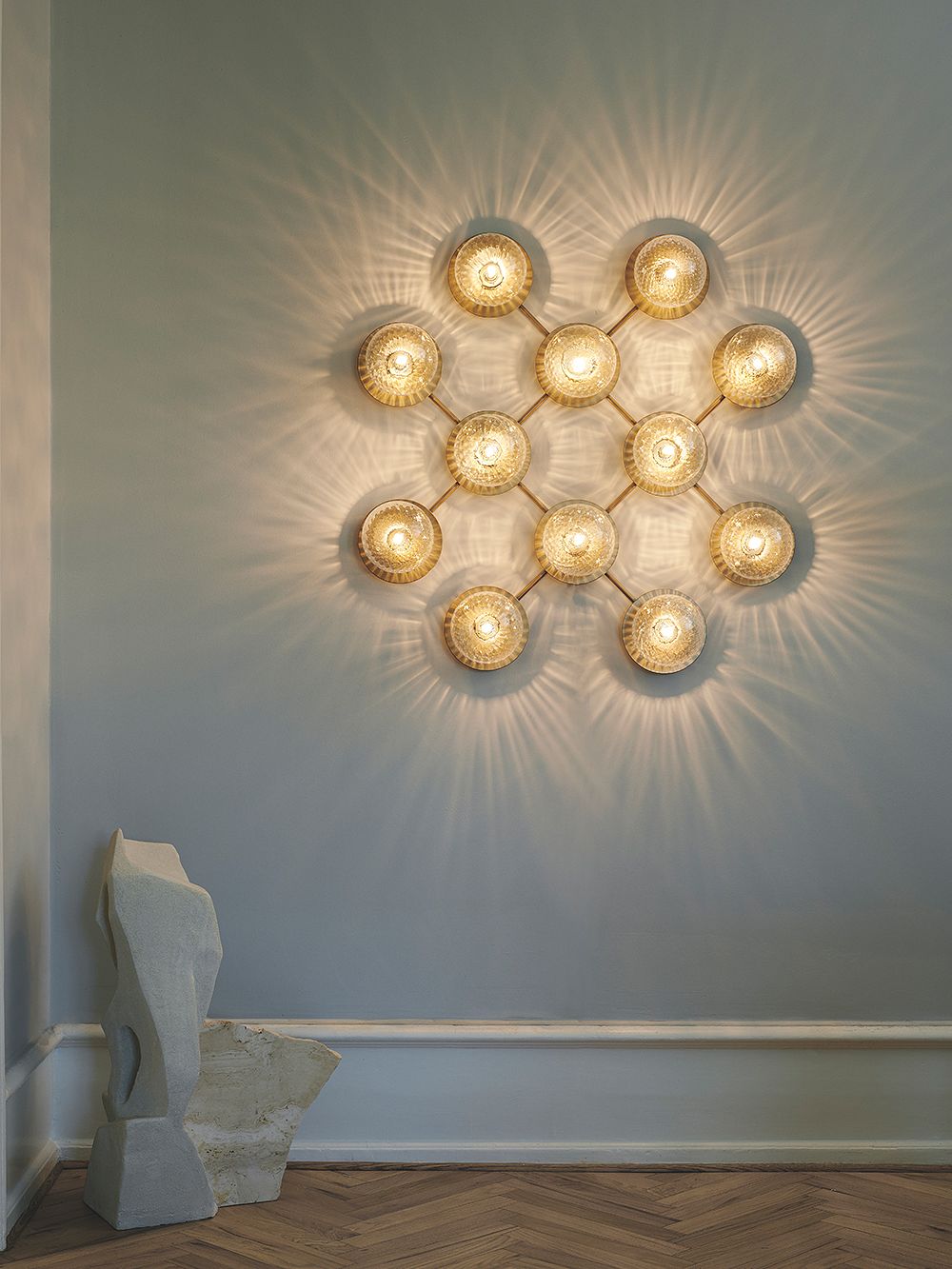 &Tradition – Home of A Collector
&Tradition took over the magnificent Lindencrone Mansion with a stunning "Home of A Collector" event, where the historical, palace was filled with design classic and rare collector's items spanning over a century. They also launched novelties including portable table lamps Manhattan SC52 and Como SC53 designed by Space Copenhagen, and the Rely chair created by Hee Welling. The Rely chair makes a lasting impression with its simple, yet beguiling form, looking especially attractive dressed in luxurious Karakorum upholstery.
• All products by &Tradition >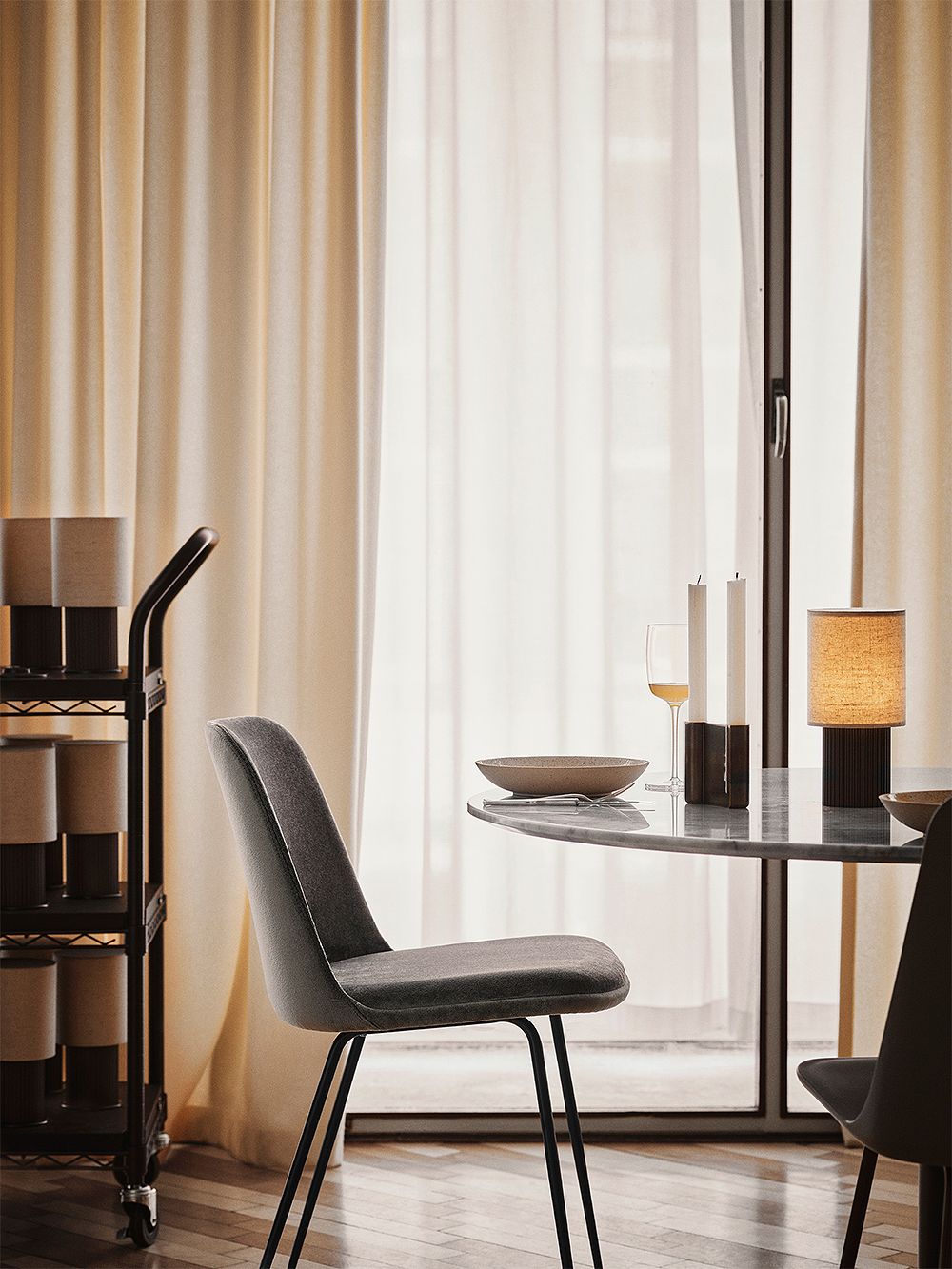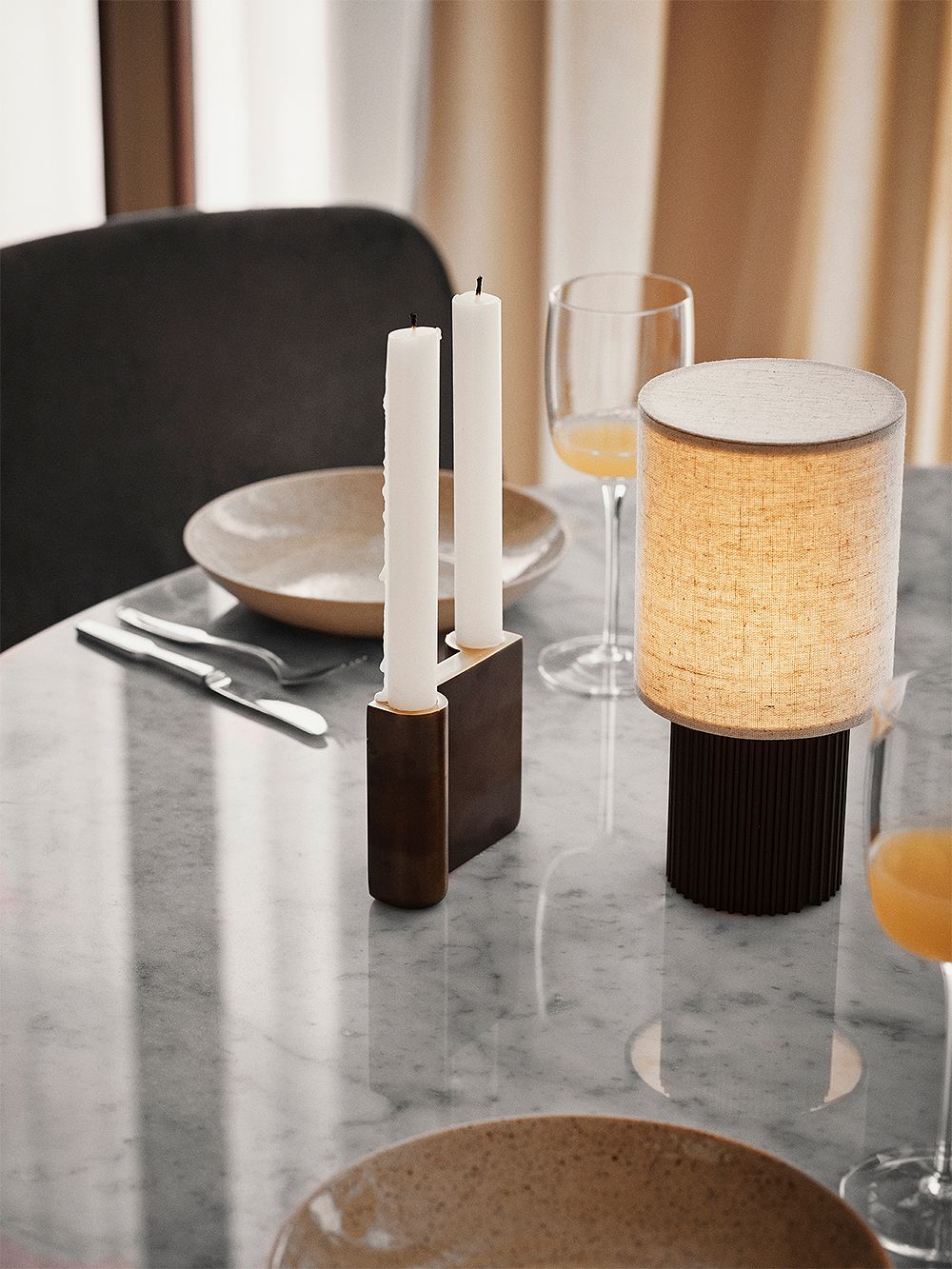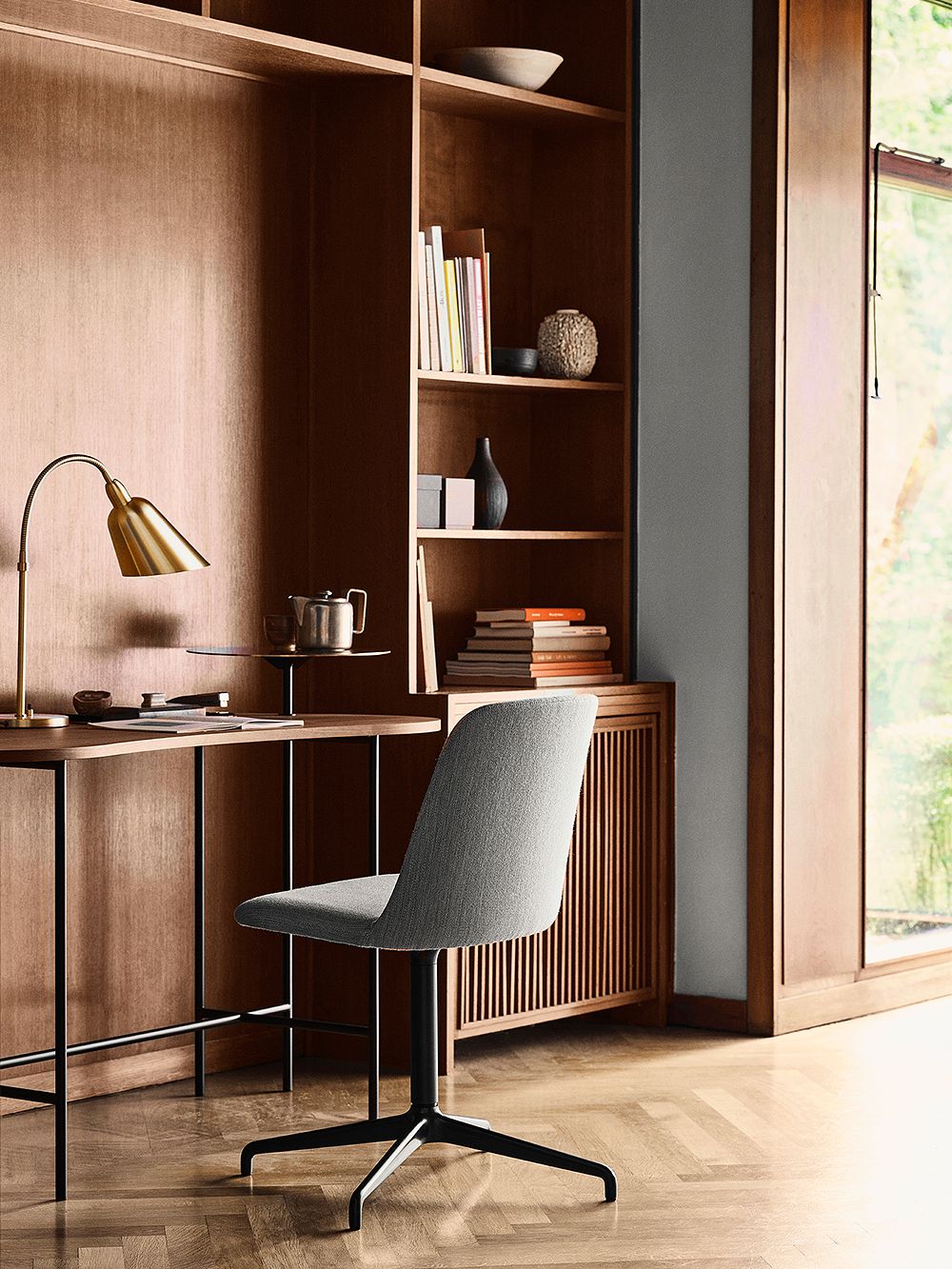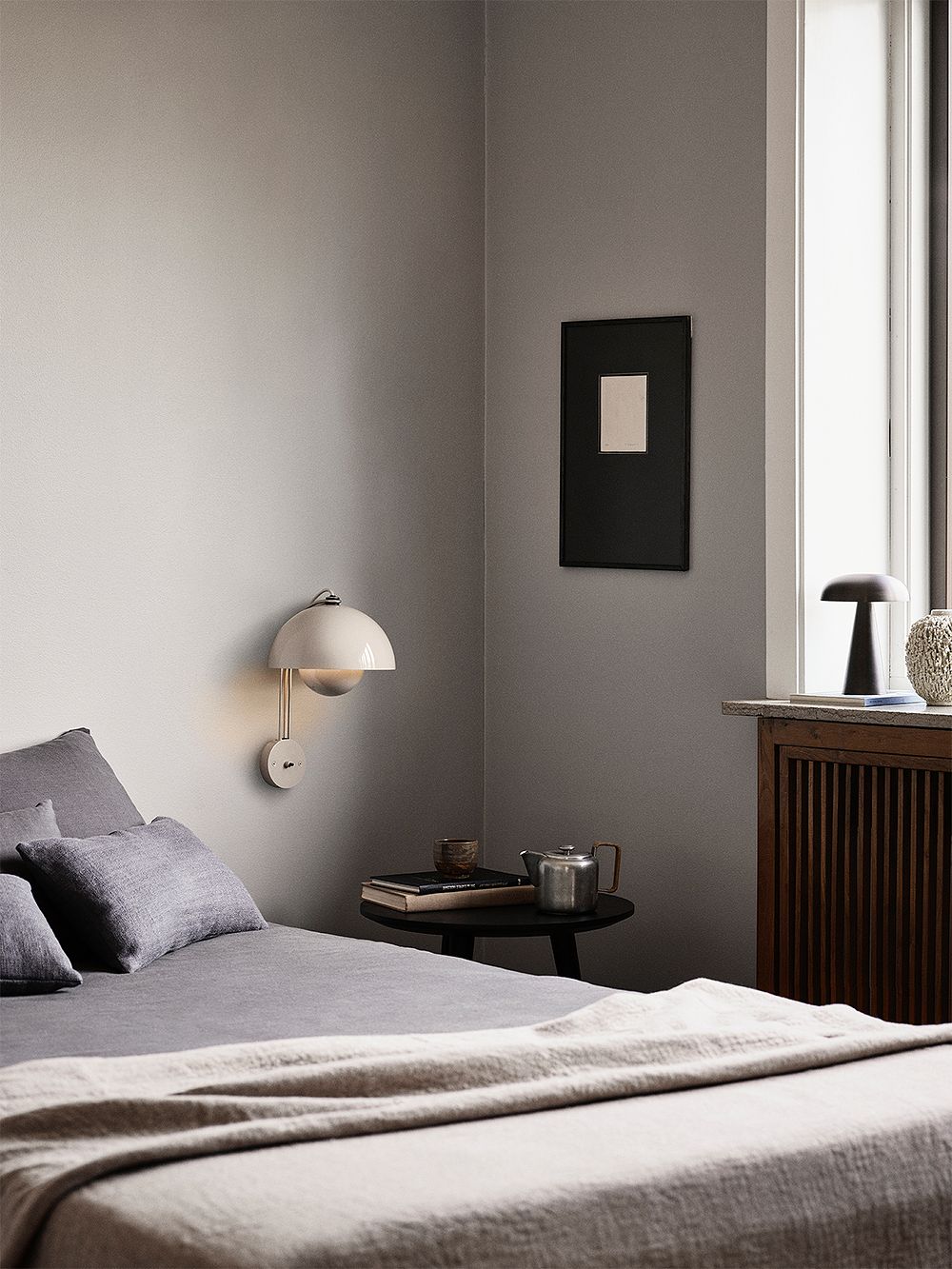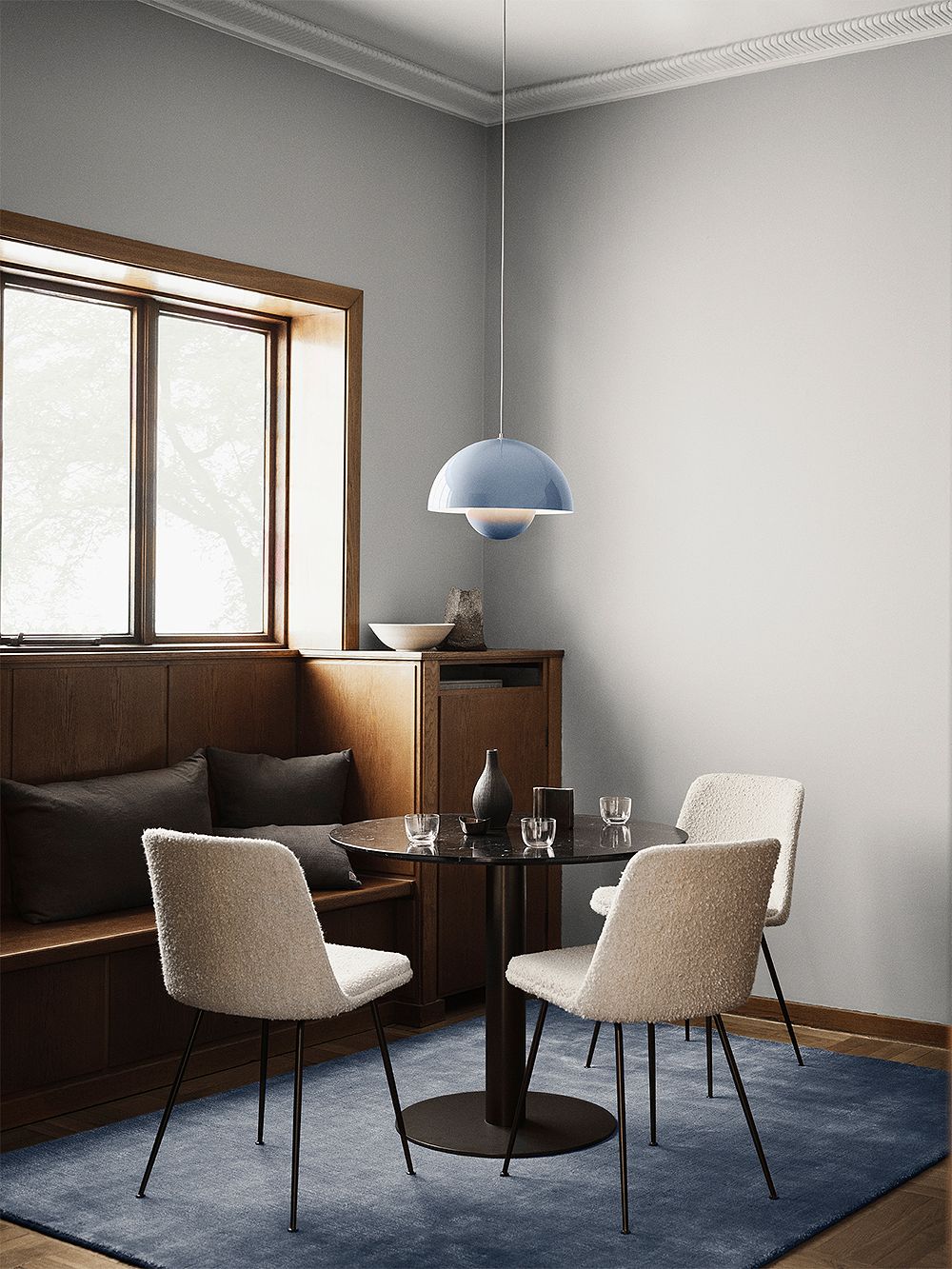 HAY – Modern classics and timeless icons
Hay's new products released in August were presented live at the HAY Gallery in Copenhagen's Contemporary art center. The highlights of the thoroughly impressive setting are the gorgeous Petit Standard chair by Daniel Rybakken, the irresistibly plump Pandarine sofa by Inga Sempé, the Pao steel pendant by Naoto Fukasawa, and the Revolt chair designed originally in 1953 by Friso Kramer.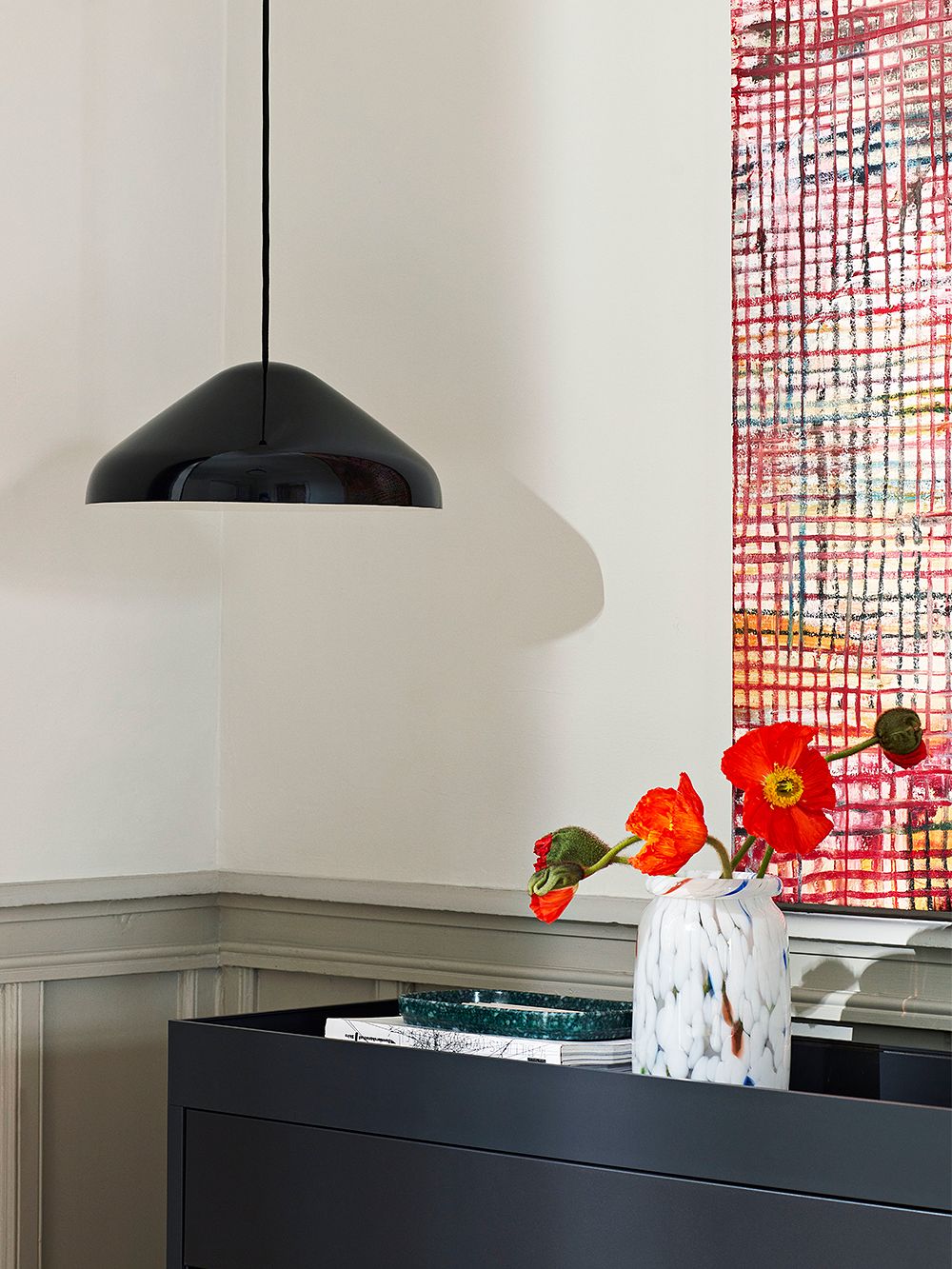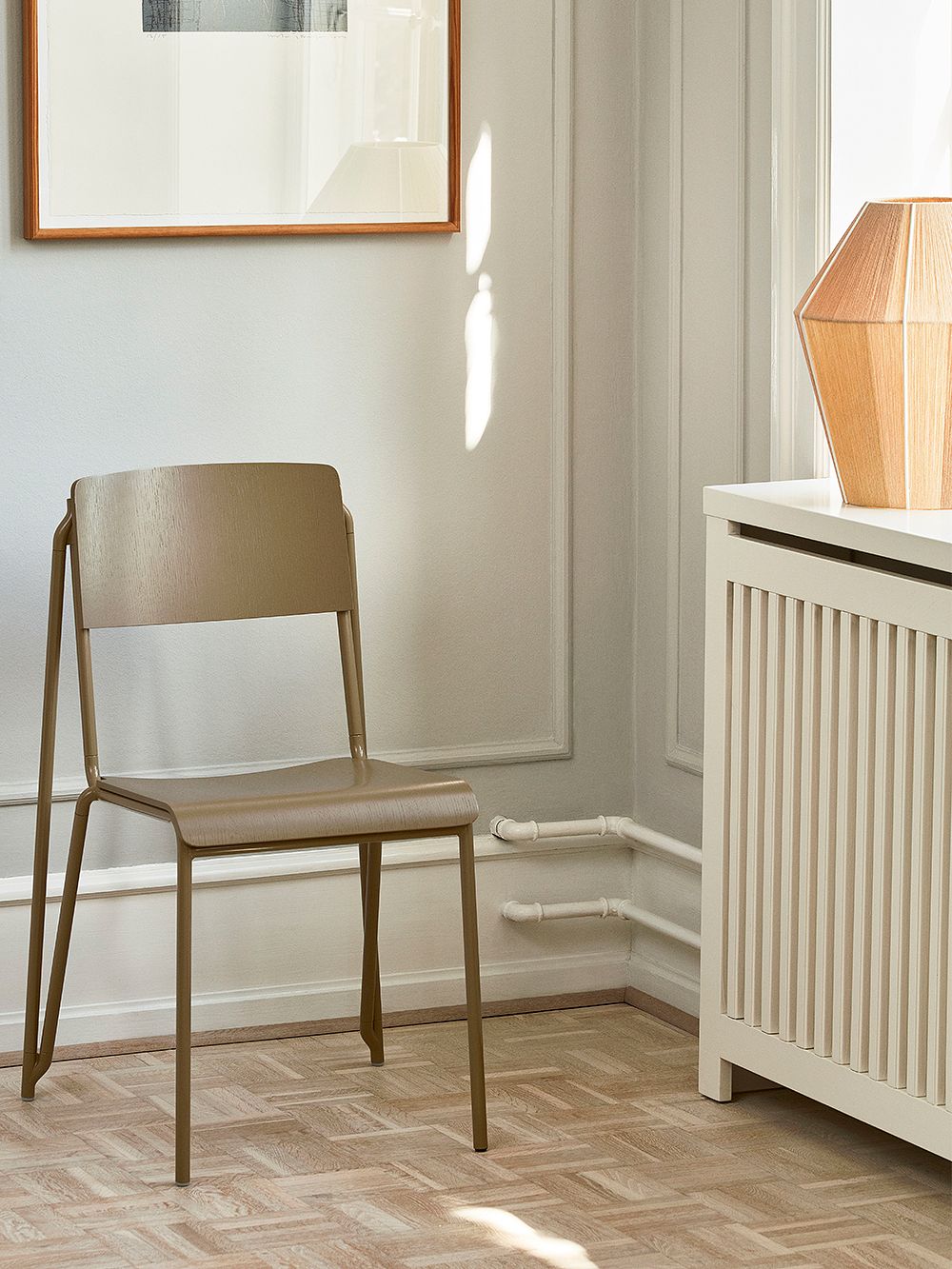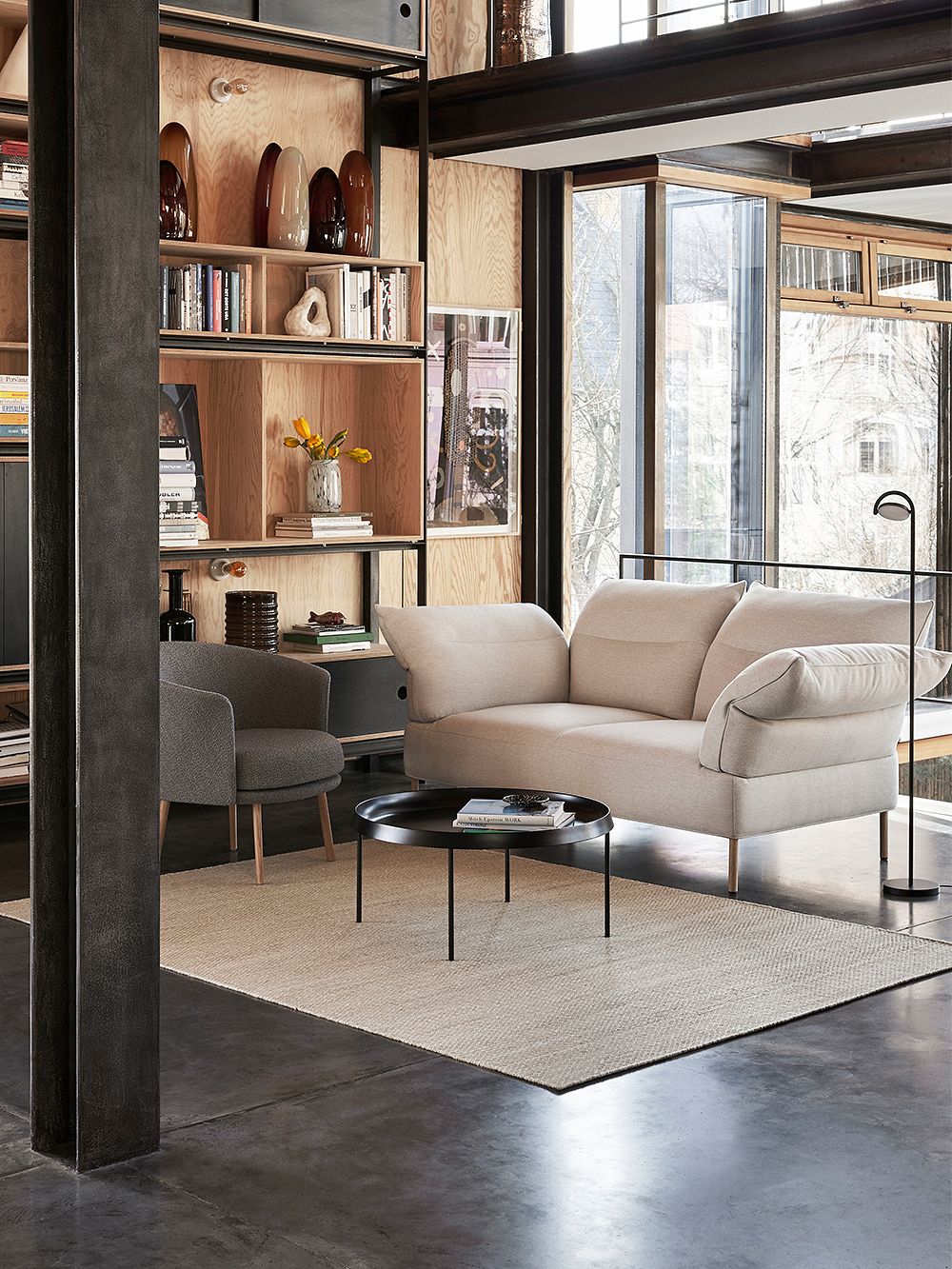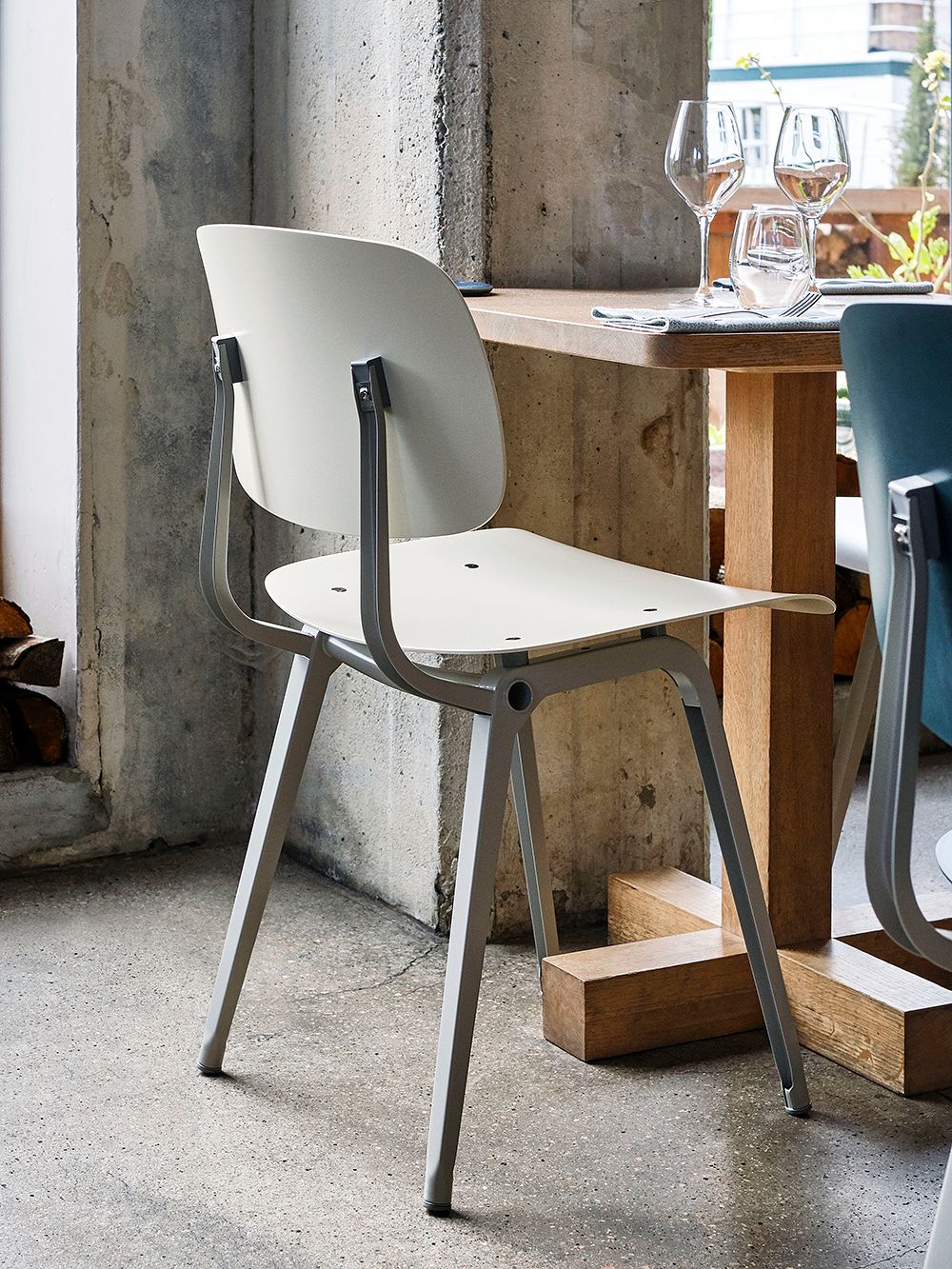 Louis Poulsen – Hidden treasures and uplifted icons
Louis Poulsen showcased their range of products and treats from the AW20 collection at their showroom in the marvelous Kuglegården building. The most breathtaking novelty must be Poul Henningsen's PH Septima pendant, which is considered to be a predecessor to the famous PH Artichoke luminaire. The admirers of the iconic PH range were truly pampered, as Louis Poulsen launched an exclusive PH 2/1 Limited Edition table lamp combining brass and amber-colored glass, and modernized, monochrome versions of the PH5 and PH5 Mini pendants, featuring a sumptuous matte surface.
• All products by Louis Poulsen >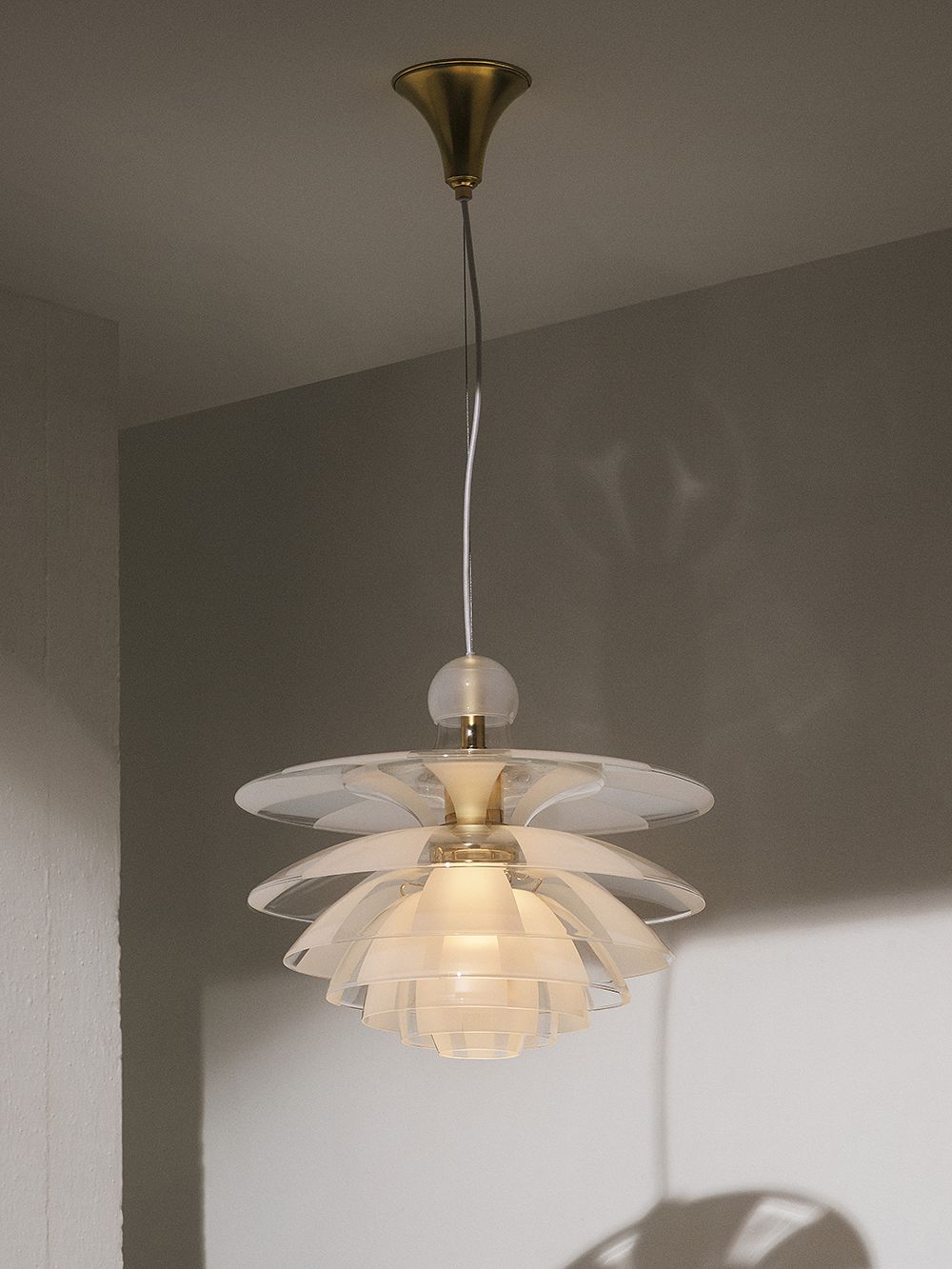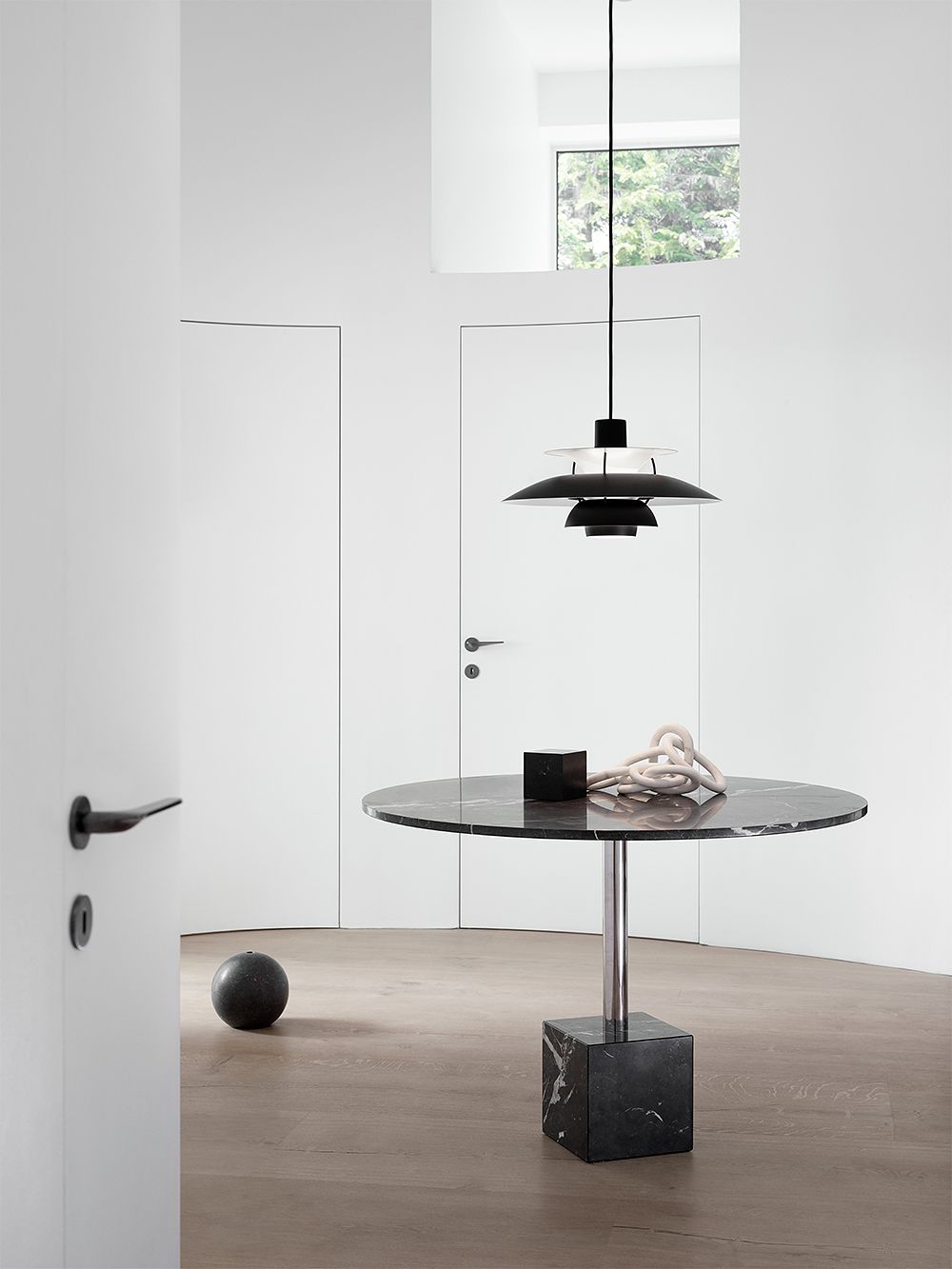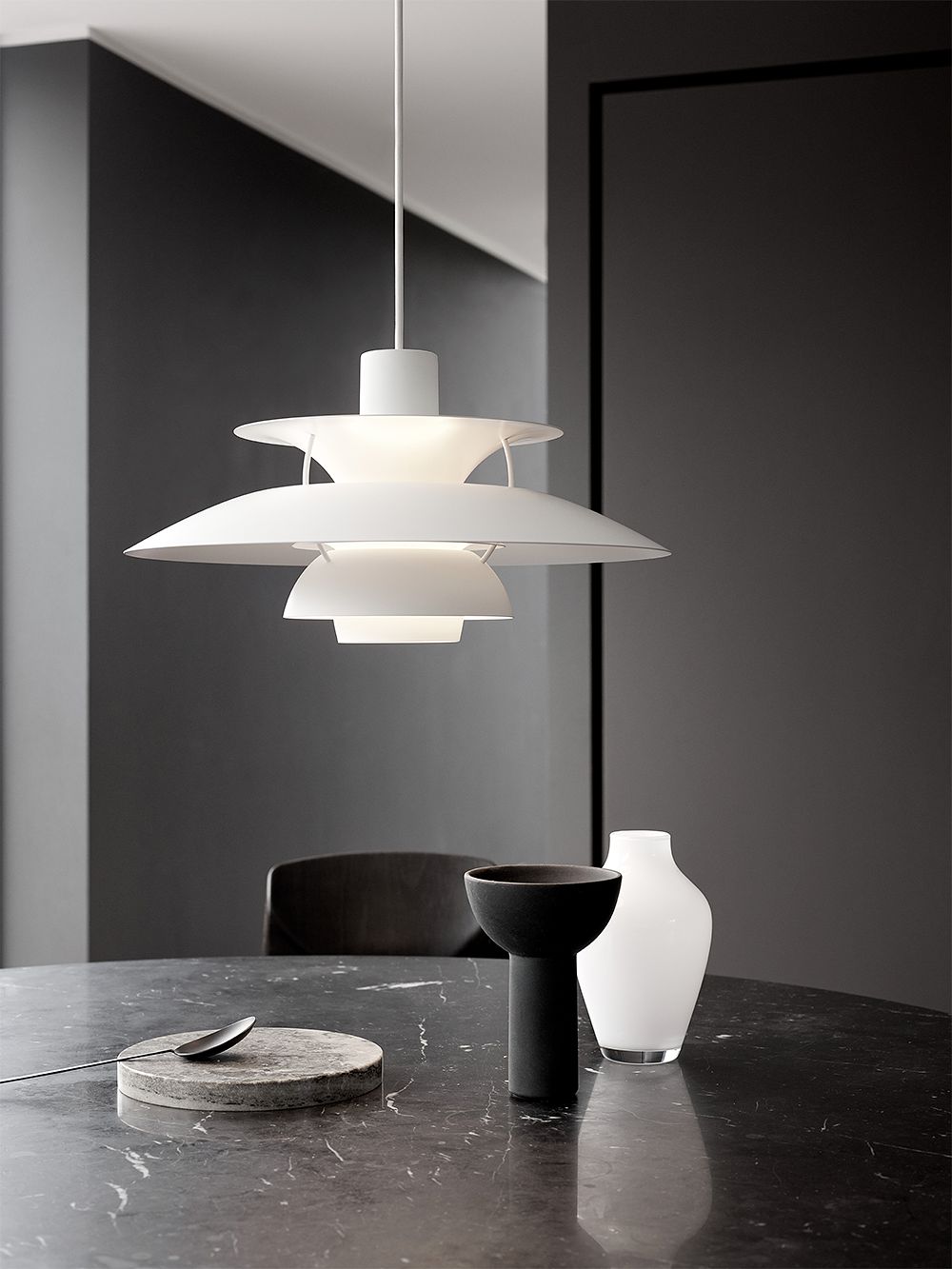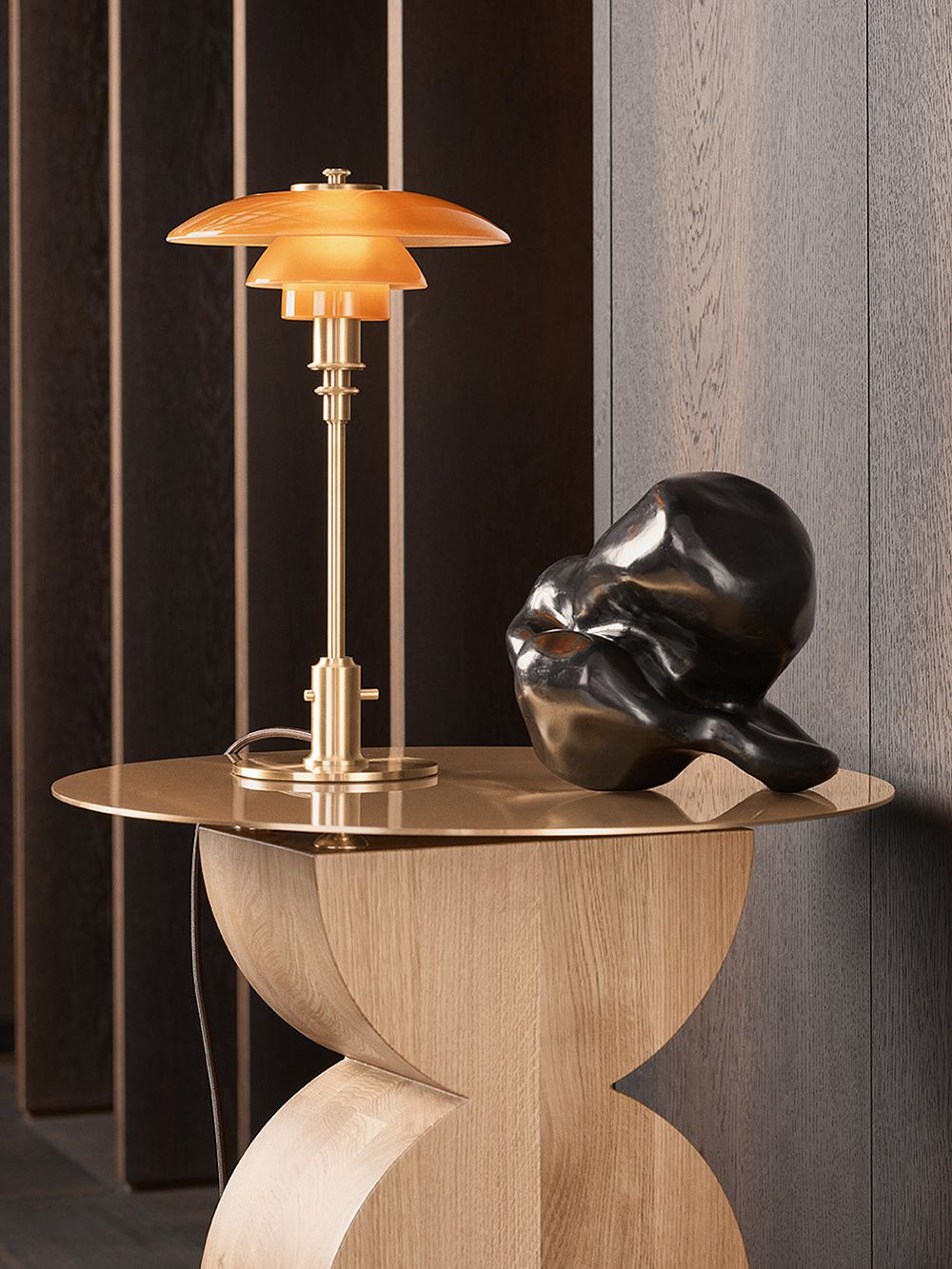 Menu – The Audo: Tomorrow's House
First opened during 3 Days of Design 2019, The Audo – a multifunctional space for design and culture envisioned by design brand Menu's founder Bjarne Hansen – was completely refurbished and refreshed for this year's event.
Created by Norm Architects, the project is aptly named "Tomorrow's House" as the space rethinks the needs and possibilities of the future blurring the boundaries between private and public use.
The Audo offers its visitors a functional and creative co-working space for remote working, inspiration and art, a concept store, a boutique hotel, and a charming bistro. The space also displays a large spread of Menu's intriguing novelties from their newest collection, "Modernism Reimagined", such as the iconic Knitting Chair by Ib Kofod-Larsen updated with new materials, the Houkime rug by Nina Bruun, and the elegant Umanoff-series by Arthur Umanoff.
• All products by Menu >
• Read also: The Audo – a holistic design experience in Copenhagen  >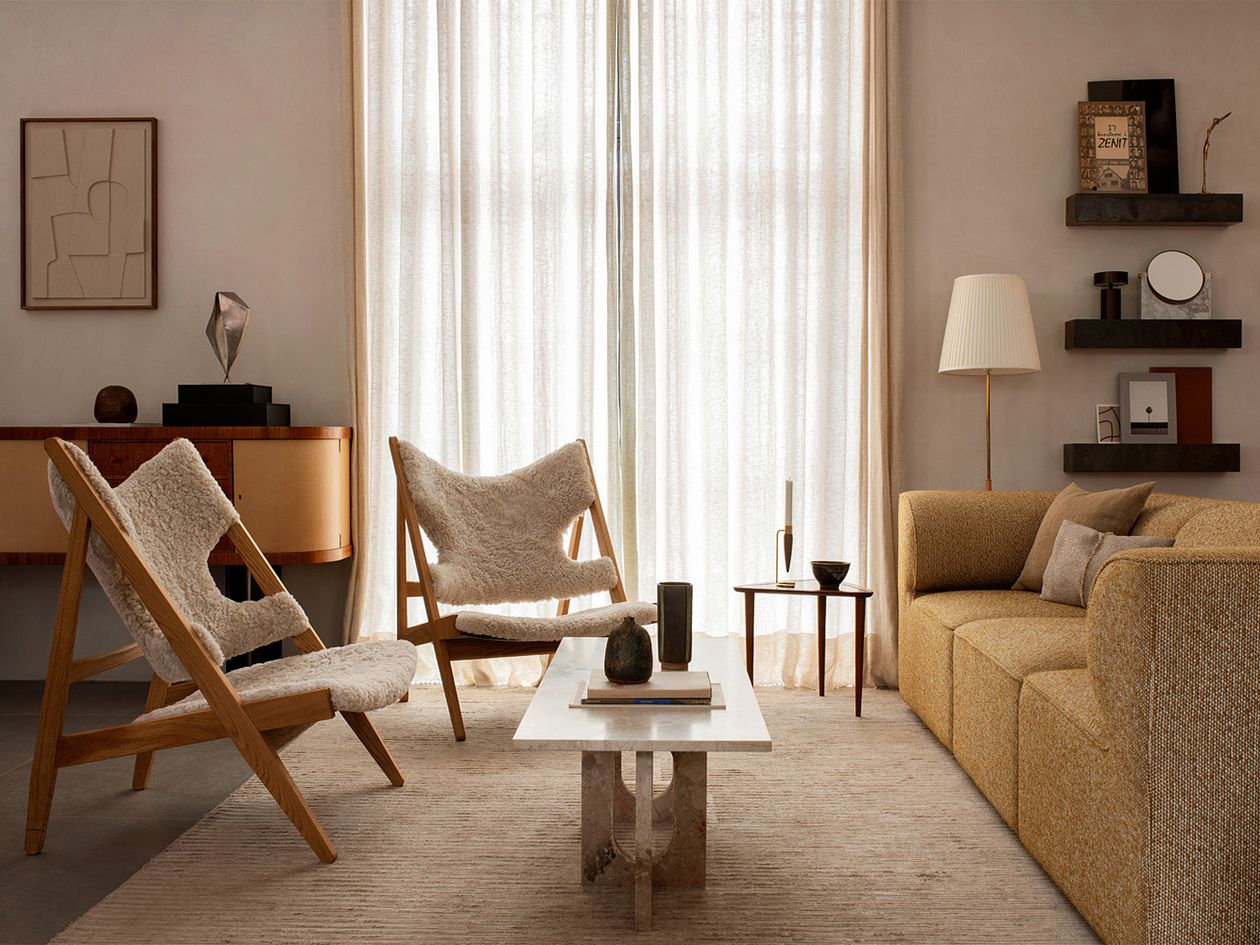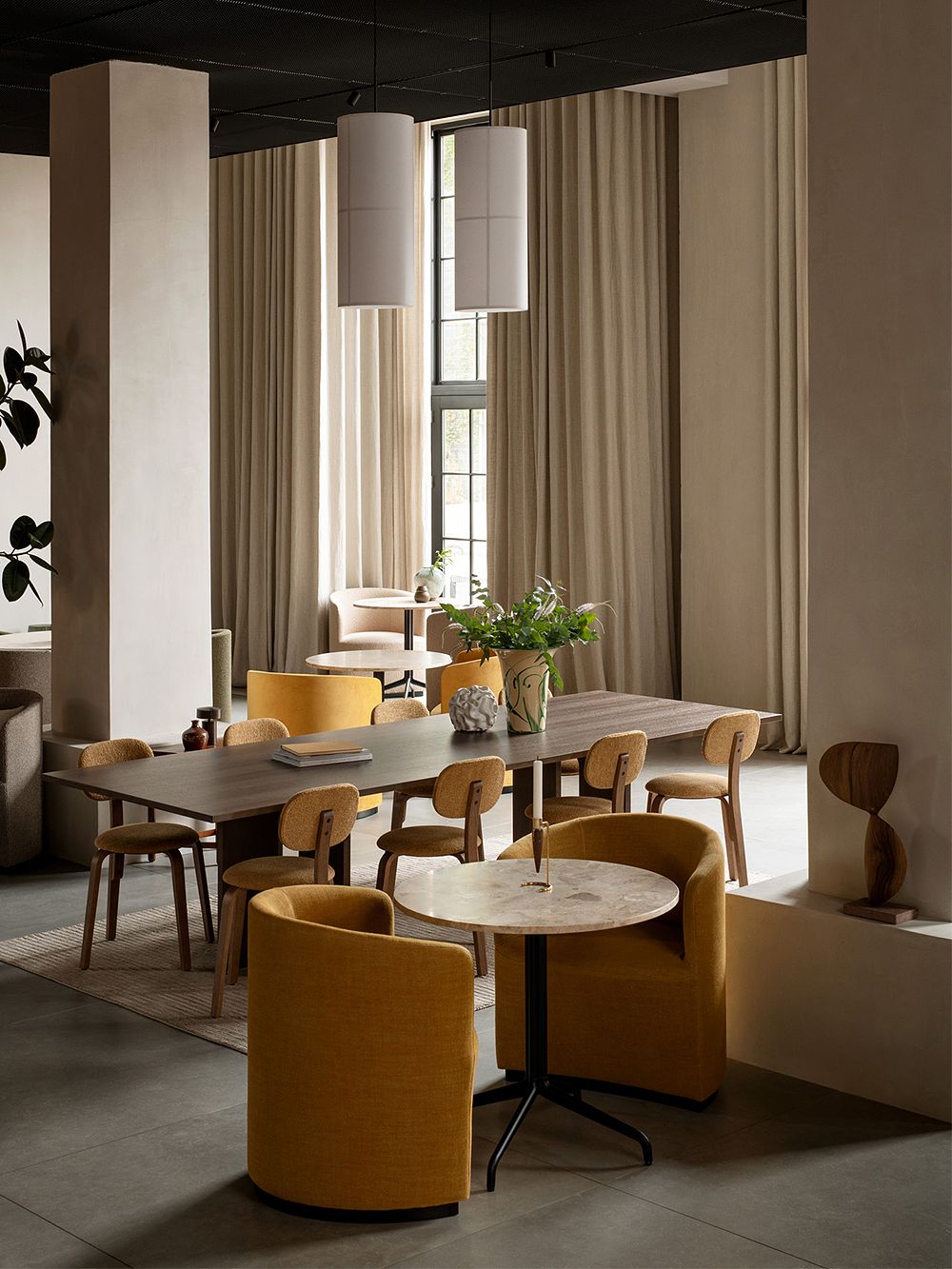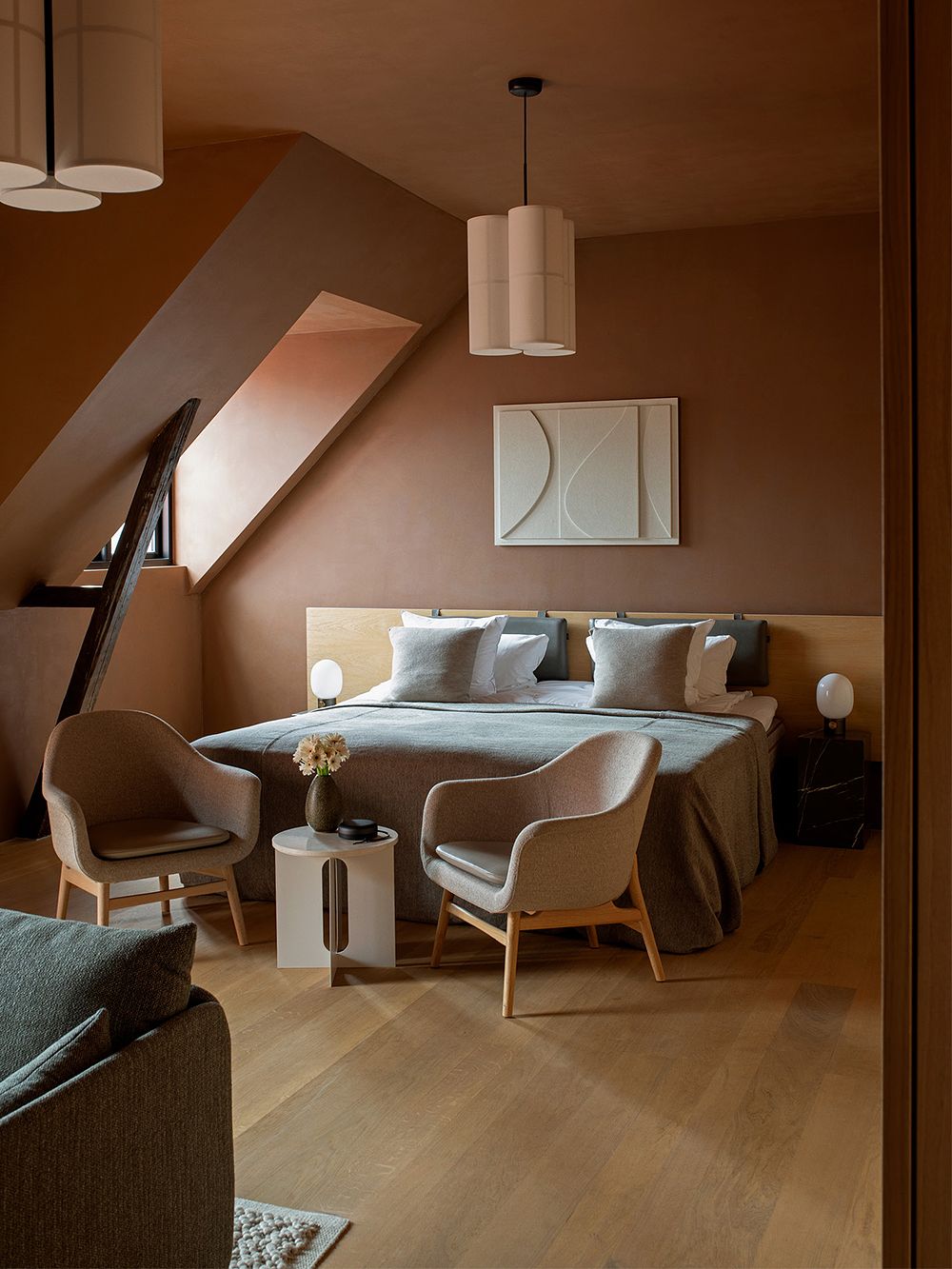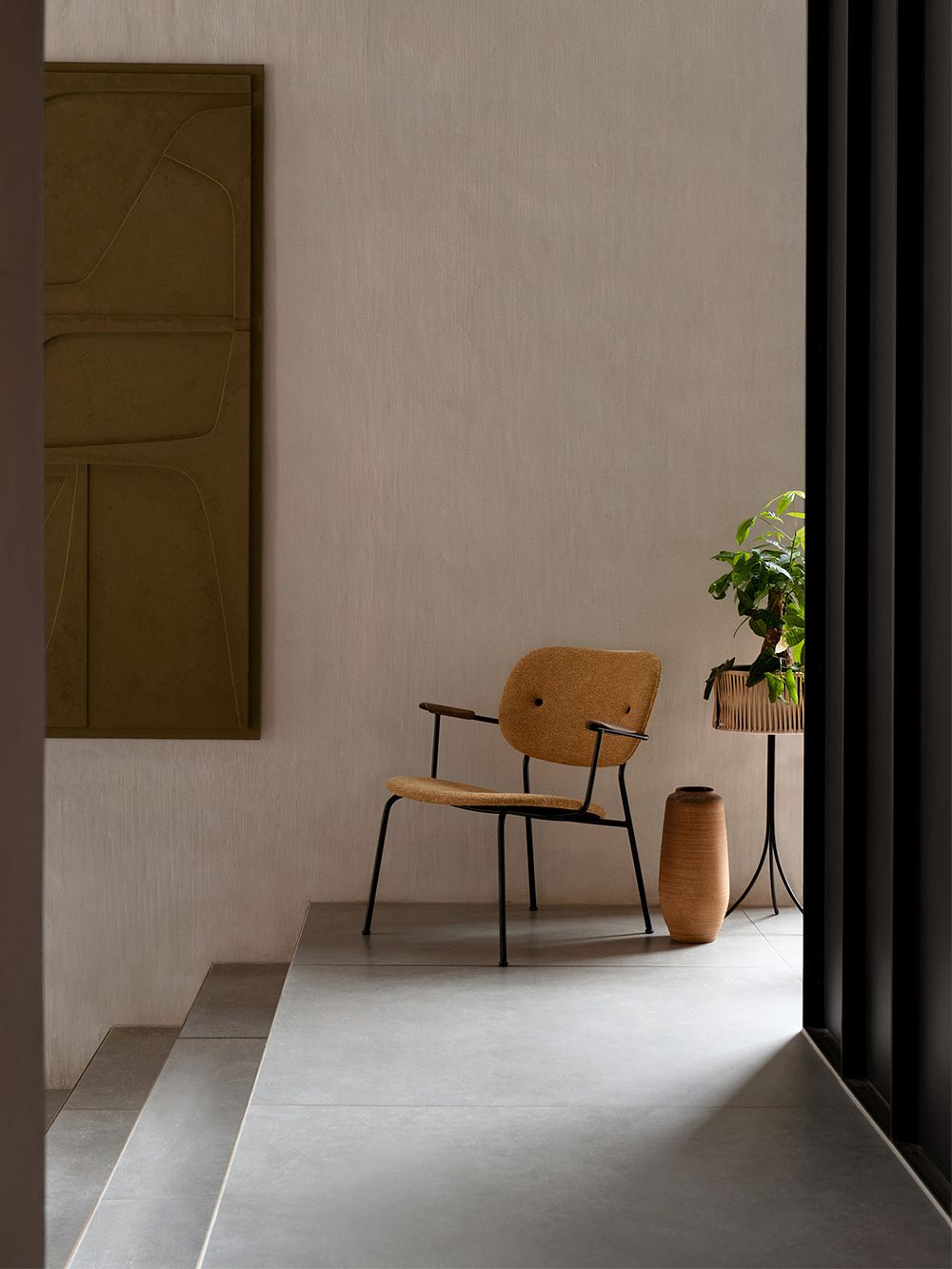 Normann Copenhagen – An ode to craftsmanship
Normann Copenhagen opened the doors to their renewed showroom for the launch of a beautiful new chair, the Timb, created by Simon Legald. We dare to forecast that the honest, bare design will become a modern classic. The minimalistic form gives center-stage to the exquisite details of the ash wood and the skillful craftsmanship: for example, there are no disturbing screws to sully the design.
• All products by Normann Copenhagen >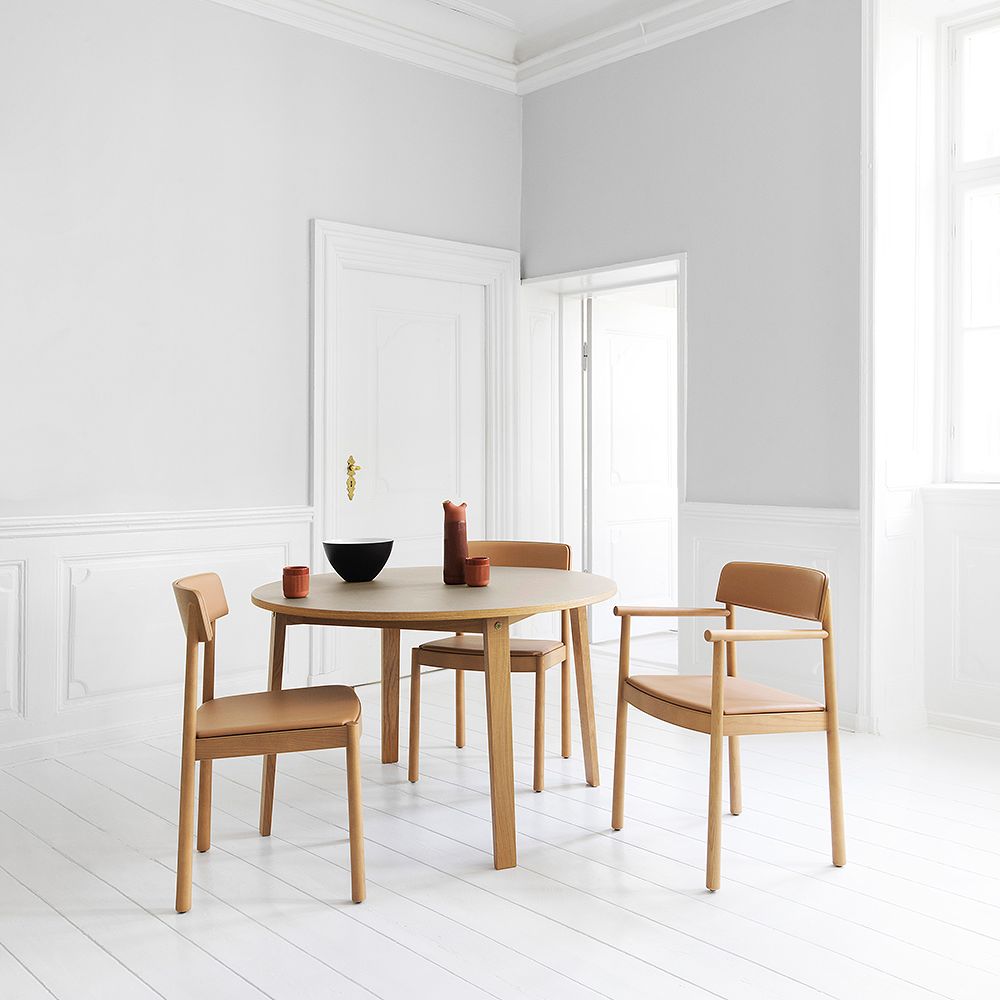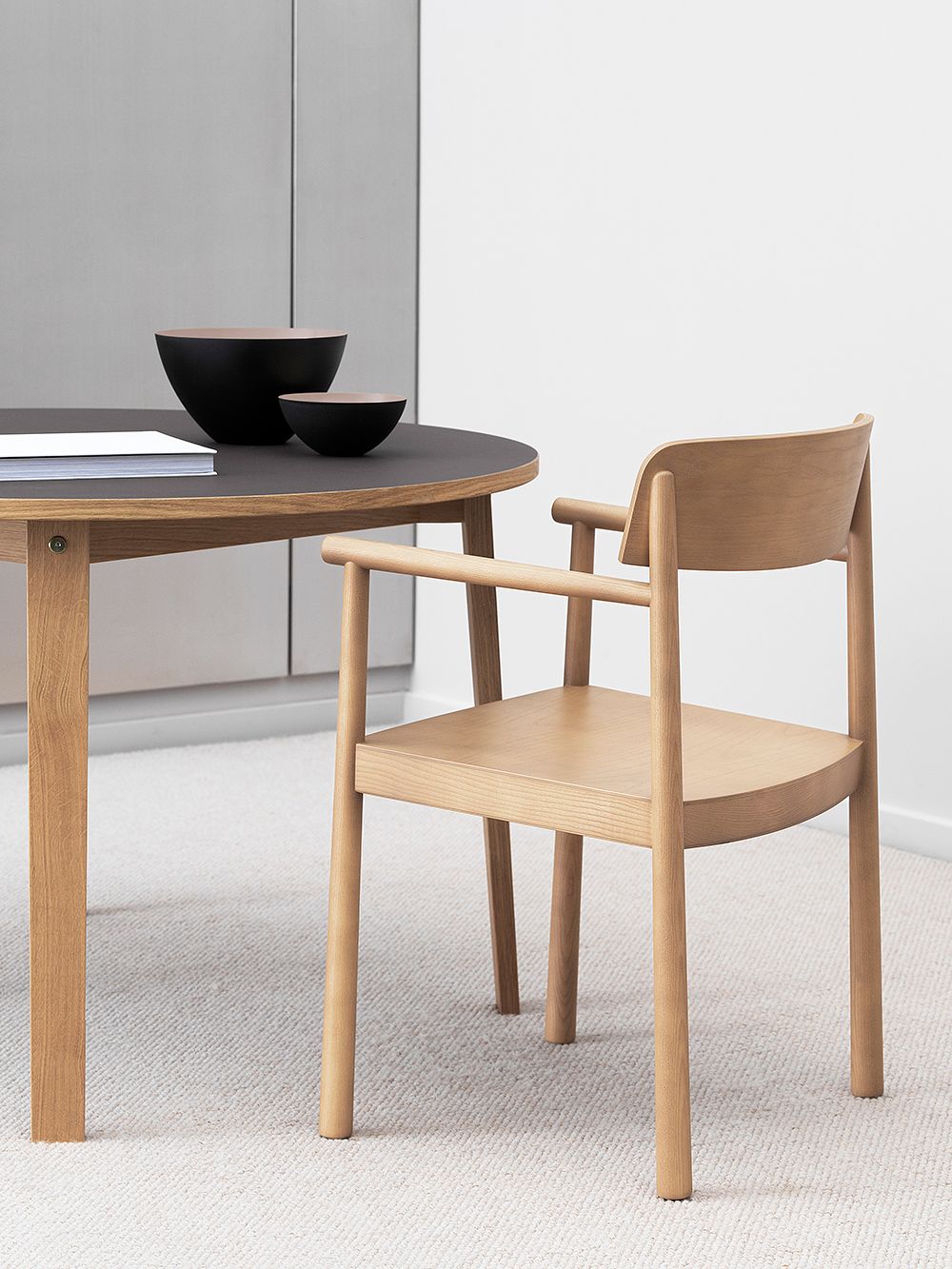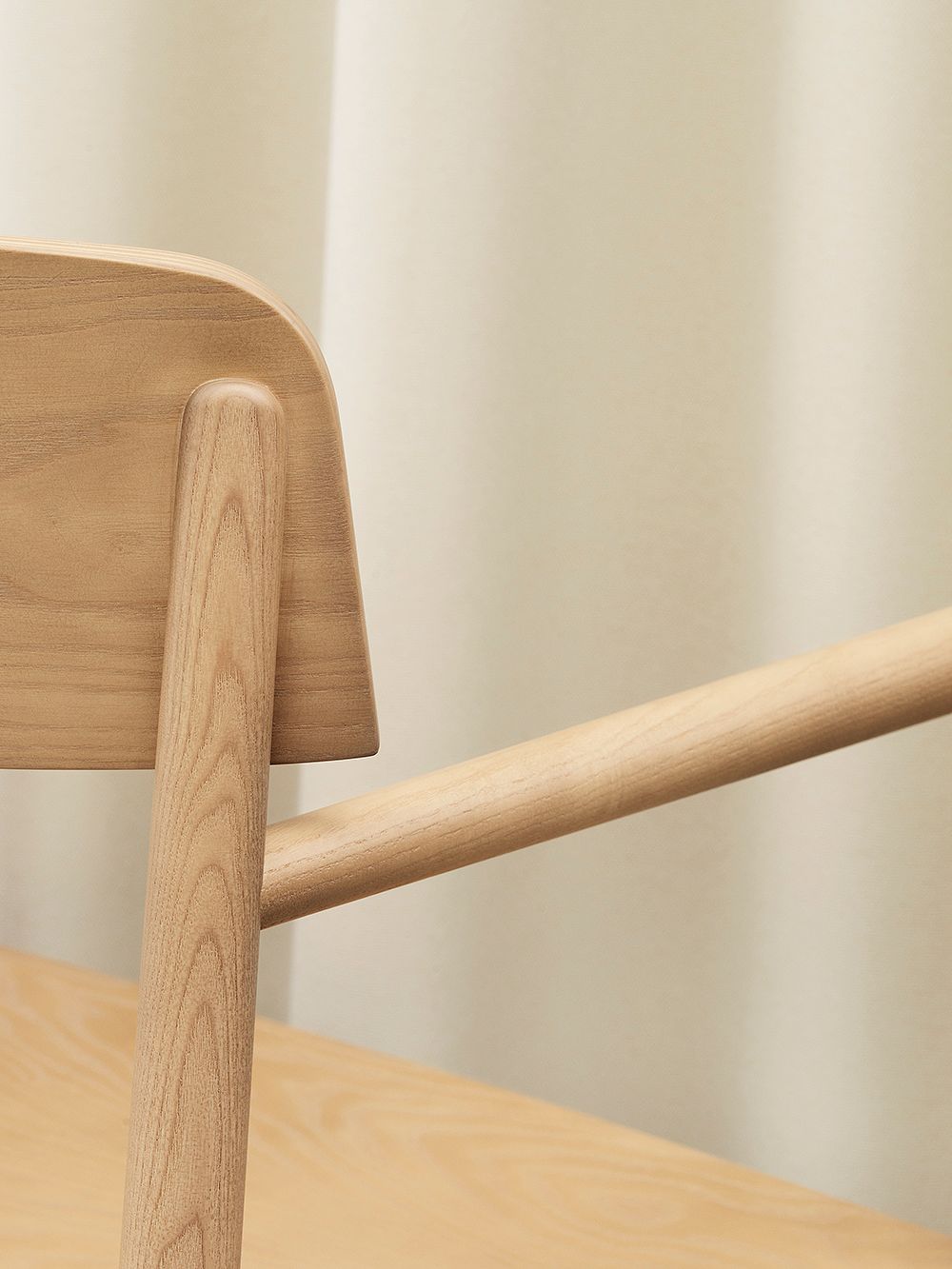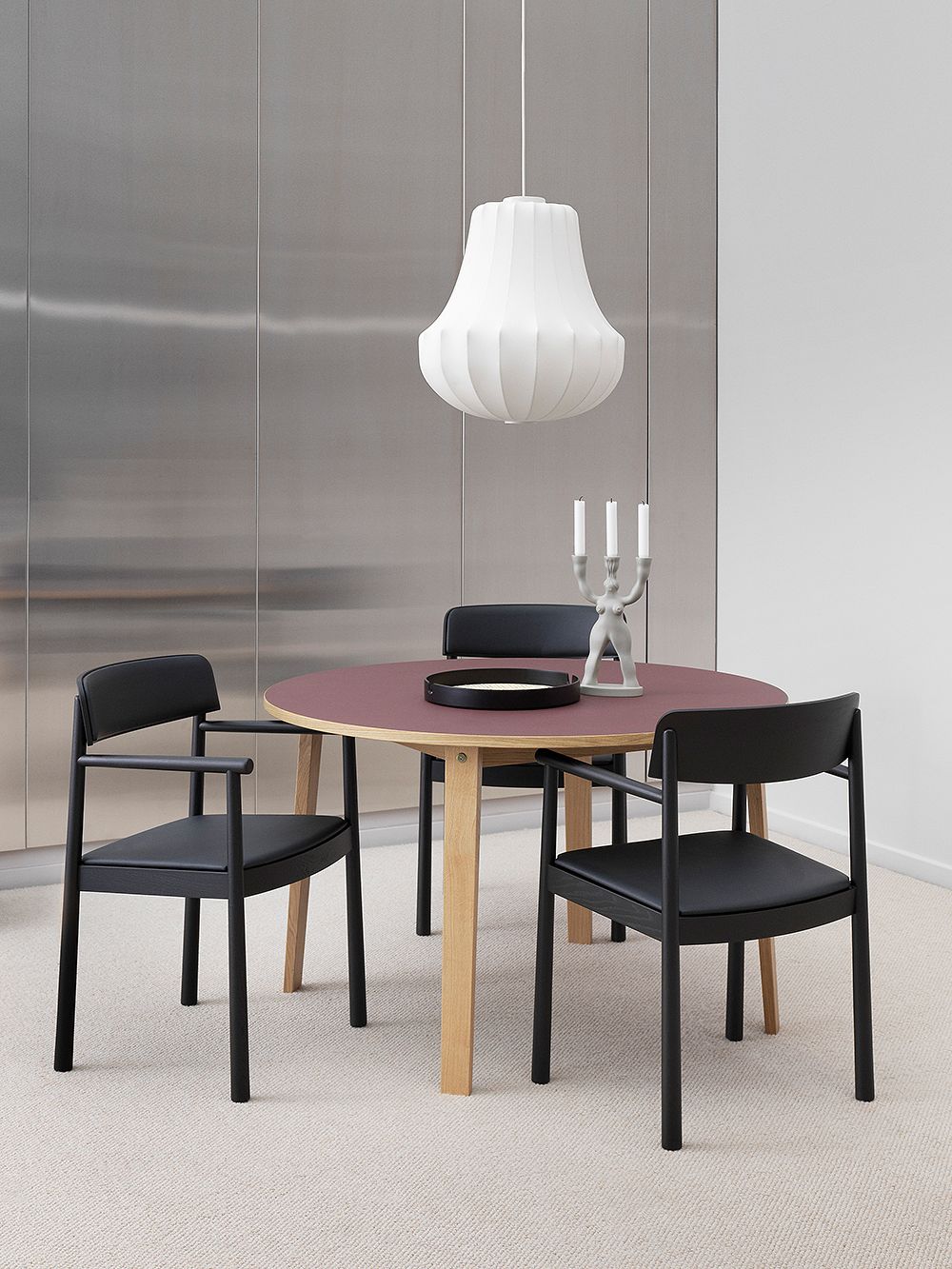 Muuto – Abundance of color
Muuto's showroom in central Copenhagen was bursting with color. The familiar Framed mirror in a dramatic dark green shade looks delightfully elegant, as does the new deep brown hue of the Fiber, Visu, and Loft chairs. One of the most inspiring novelties is the Arrange Desktop series designed by BIG-GAME: the modular series of organizers allows you to create a made-to-order ensemble to fit your personal style and needs.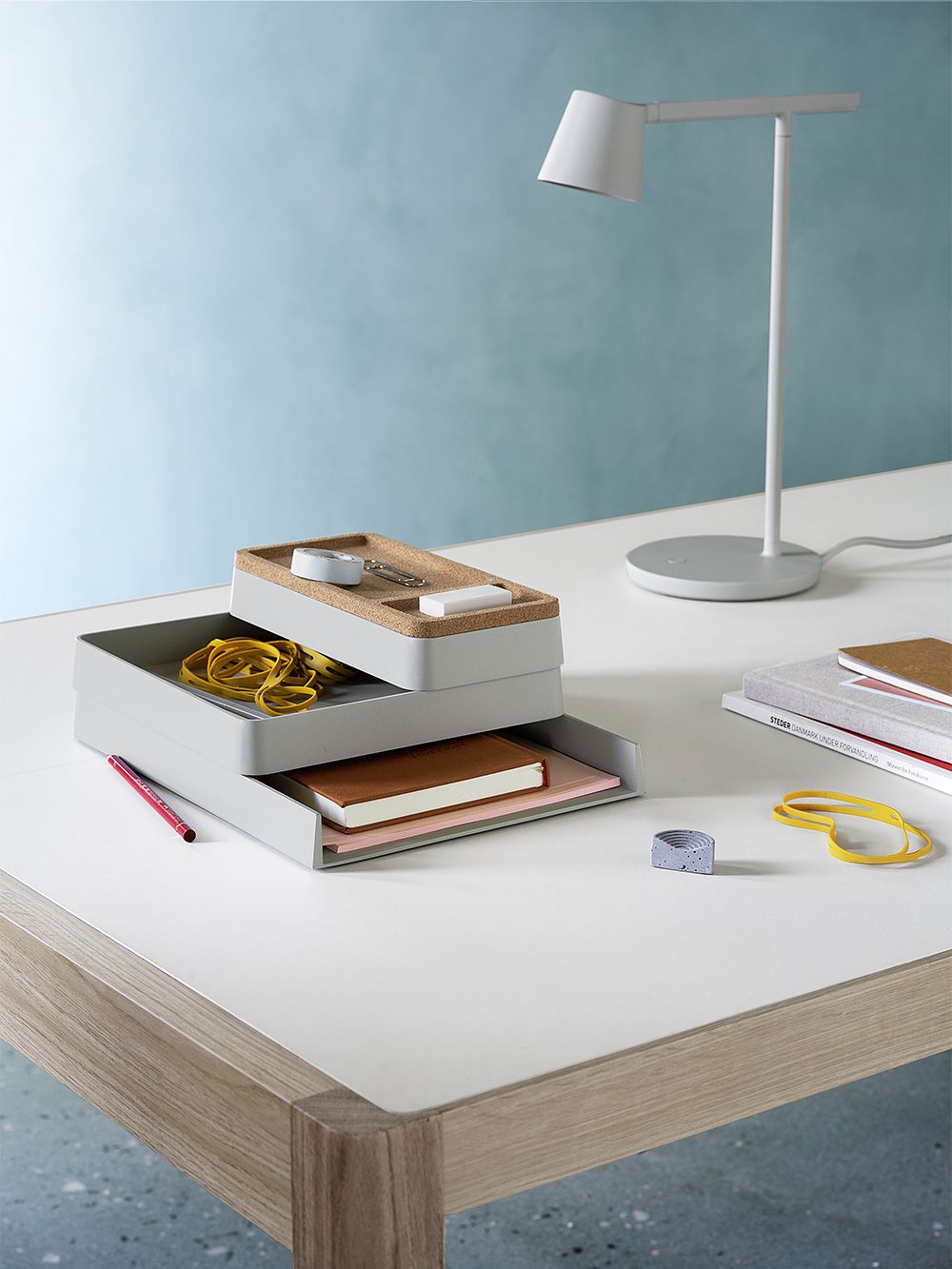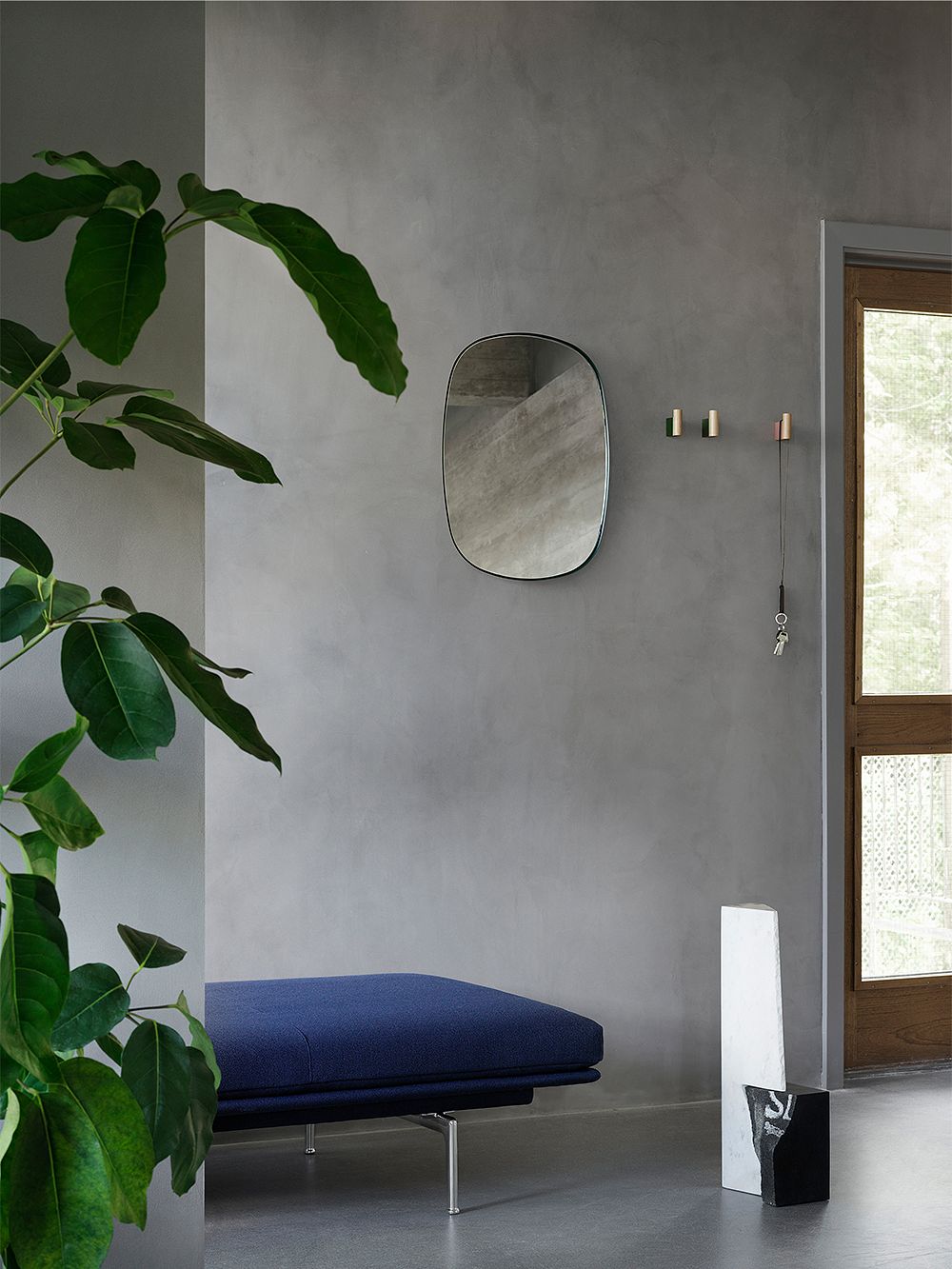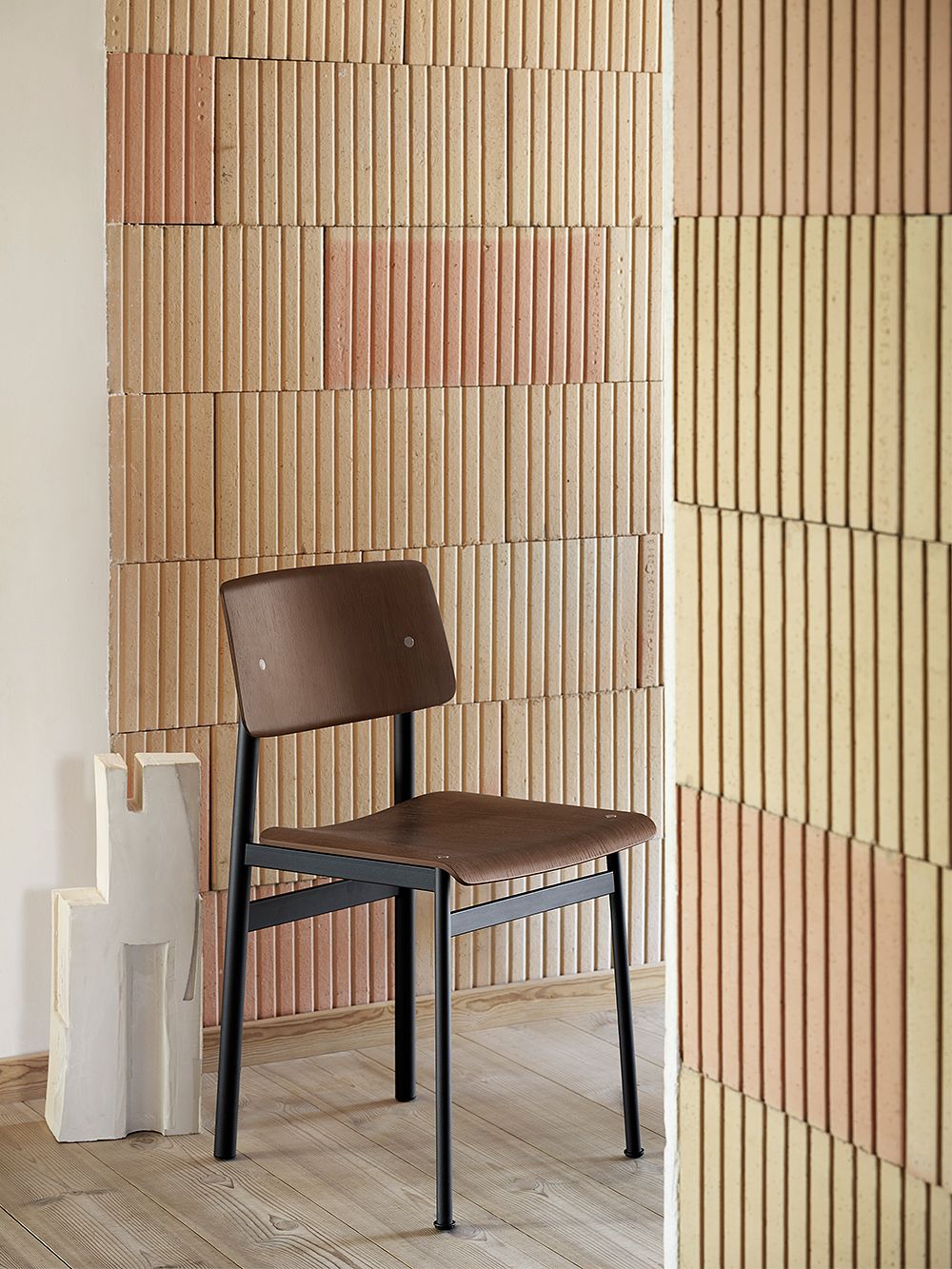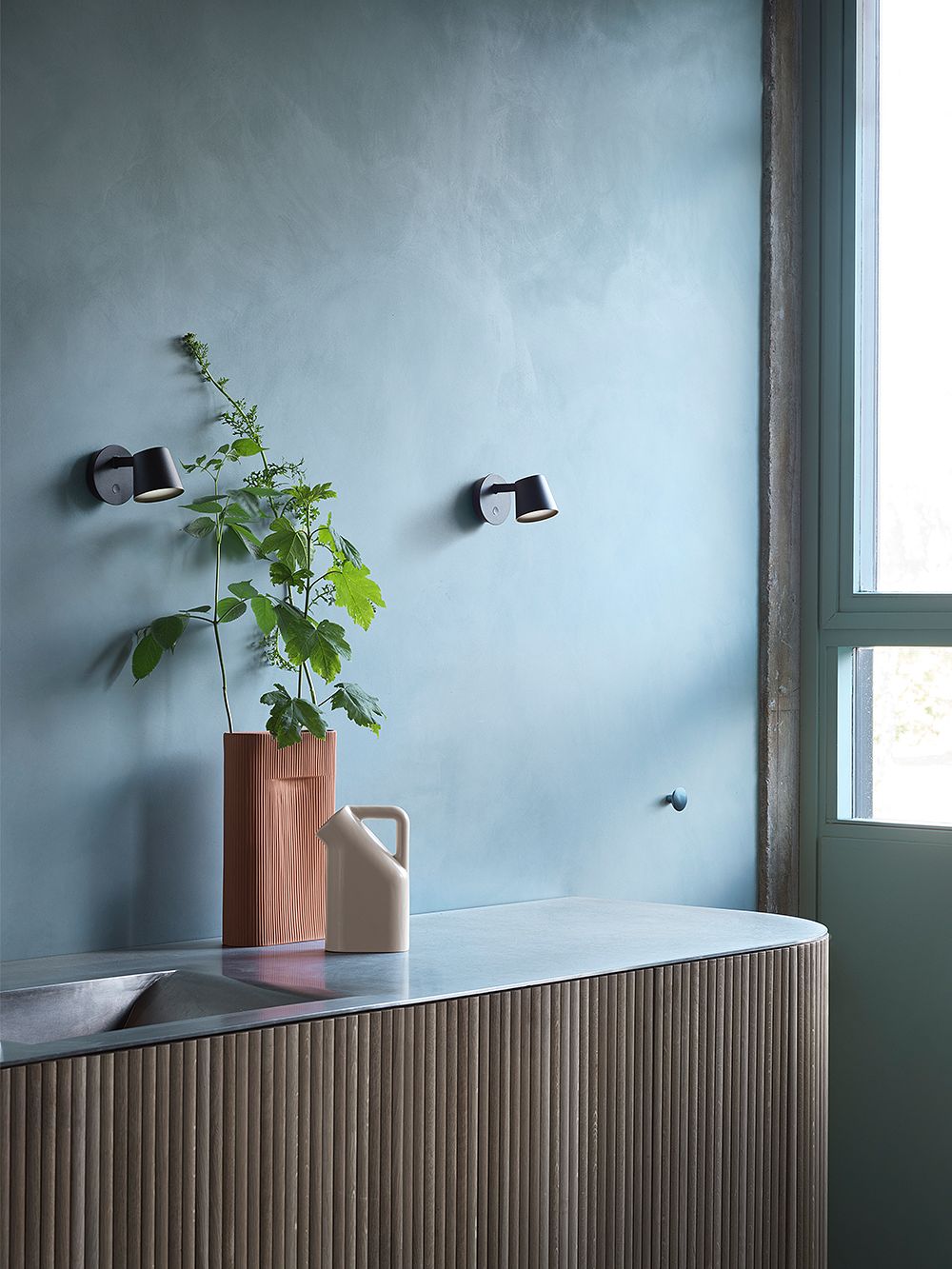 Form & Refine – Material Matters
Form & Refine hosted their Material Matters exhibition, curated by Ark Journal, at the atmospheric Den Frie building in Copenhagen. A reflection on traditional methods, material knowledge, and new innovations the exhibition demonstrated the potential of combining all three to create new perspectives on design. As an epitome, they launched a new, bold red color on the iconic Shoemaker Chair No. 49, underscoring the unique expression and skillful craftsmanship of the classic chair.
• All products by Form & Refine >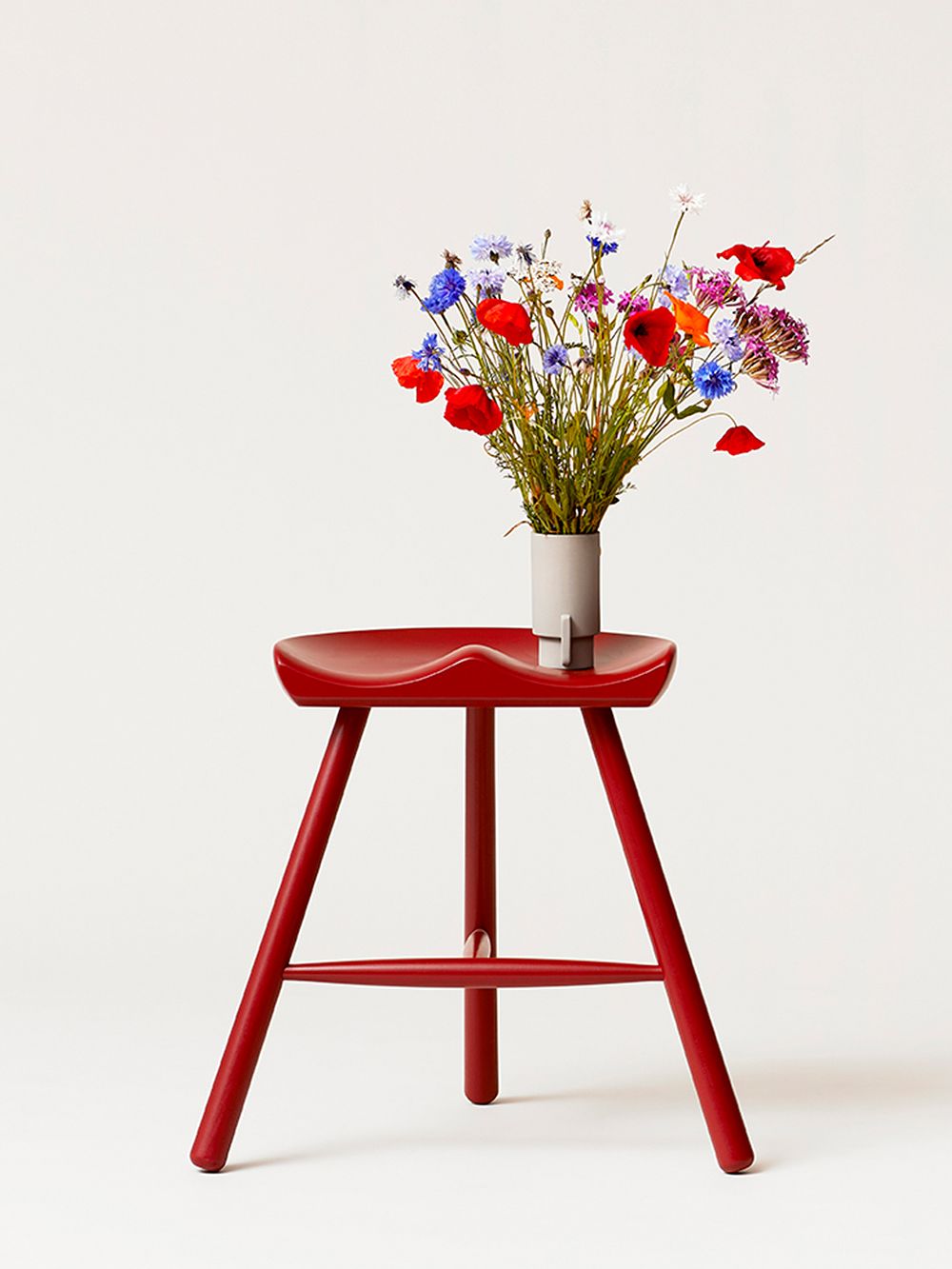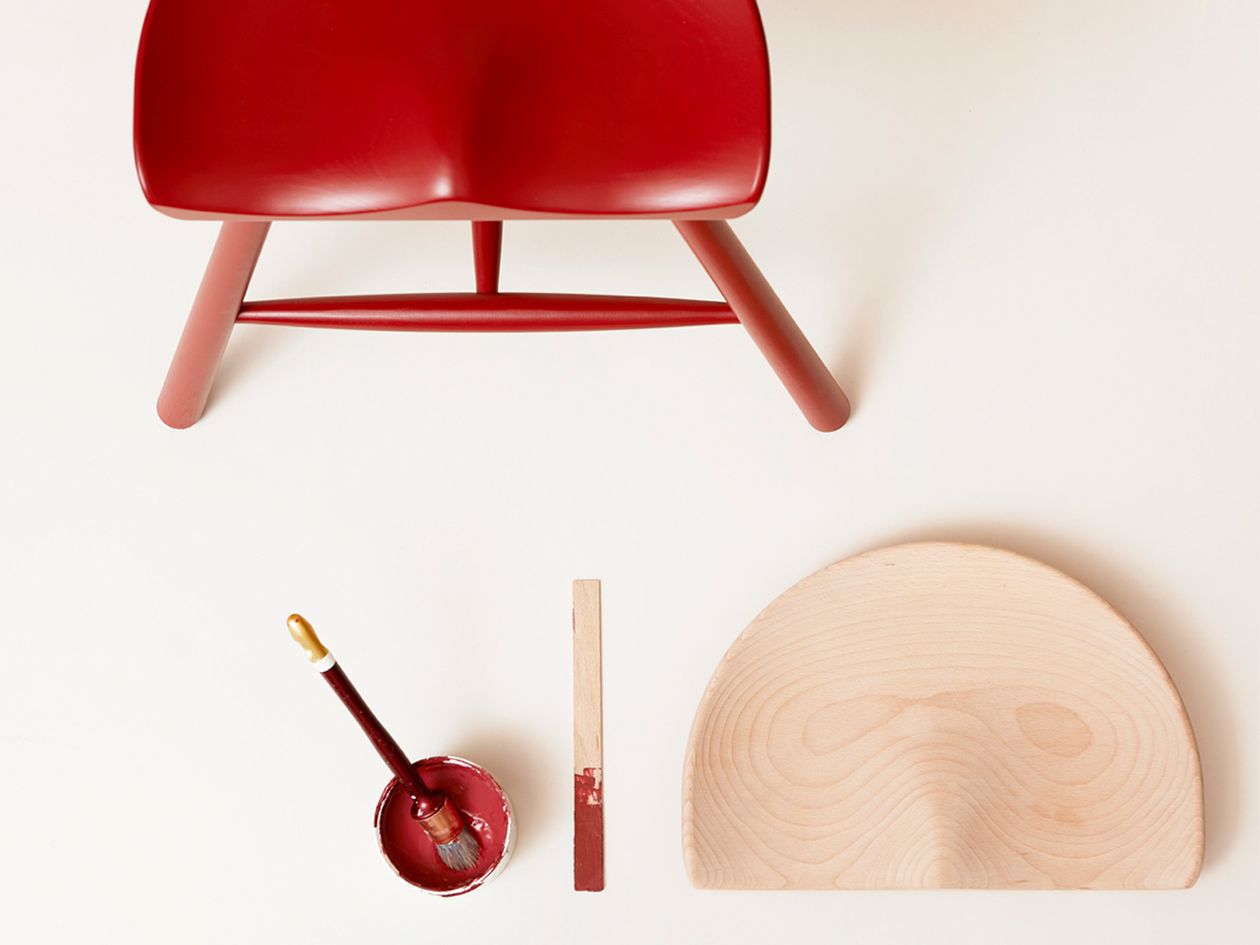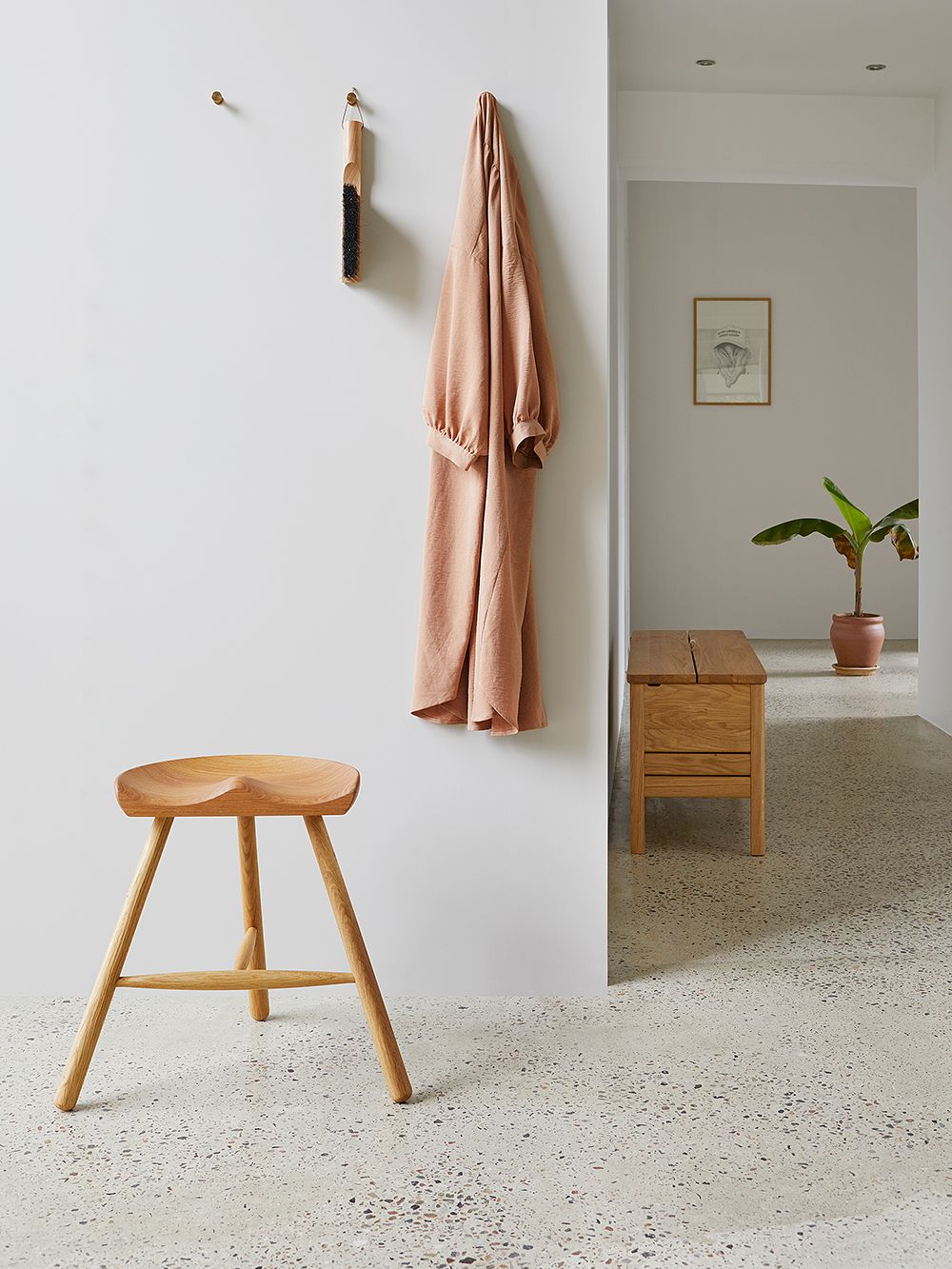 Skagerak – Breaking boundaries
Skagerak's Indiakaj showroom hosted two inspirational exhibitions: the Lilium collection launched earlier this year, designed in collaboration by Skagerak and Bjarke Ingels Group, was displayed both indoors and out underscoring the versatile nature of the series. The Included Middle x Skagerak exhibition presented a new LENE collection, drawing inspiration from the different ways we see and experience light. We're also quite thrilled about the upcoming additions to existing product lines: a tall version of the Jut sideboard designed by Thomas Jenkins and more sizes on the elegant Aldus dining table by Chris Liljenberg Halstrøm.
• All products by Skagerak >
• Read also: Skagerak and BIG collaborate on indoor-outdoor furniture collection Lilium >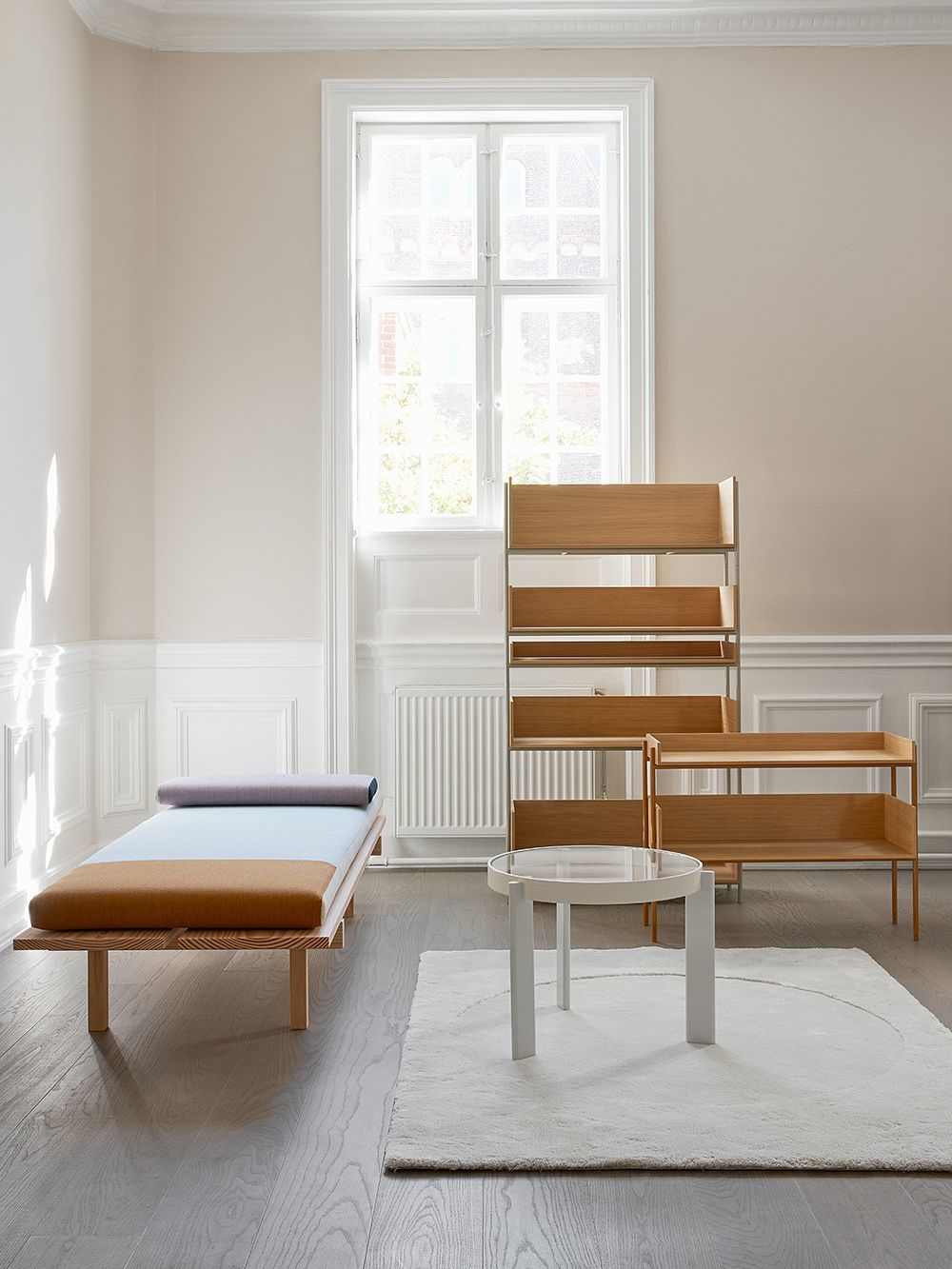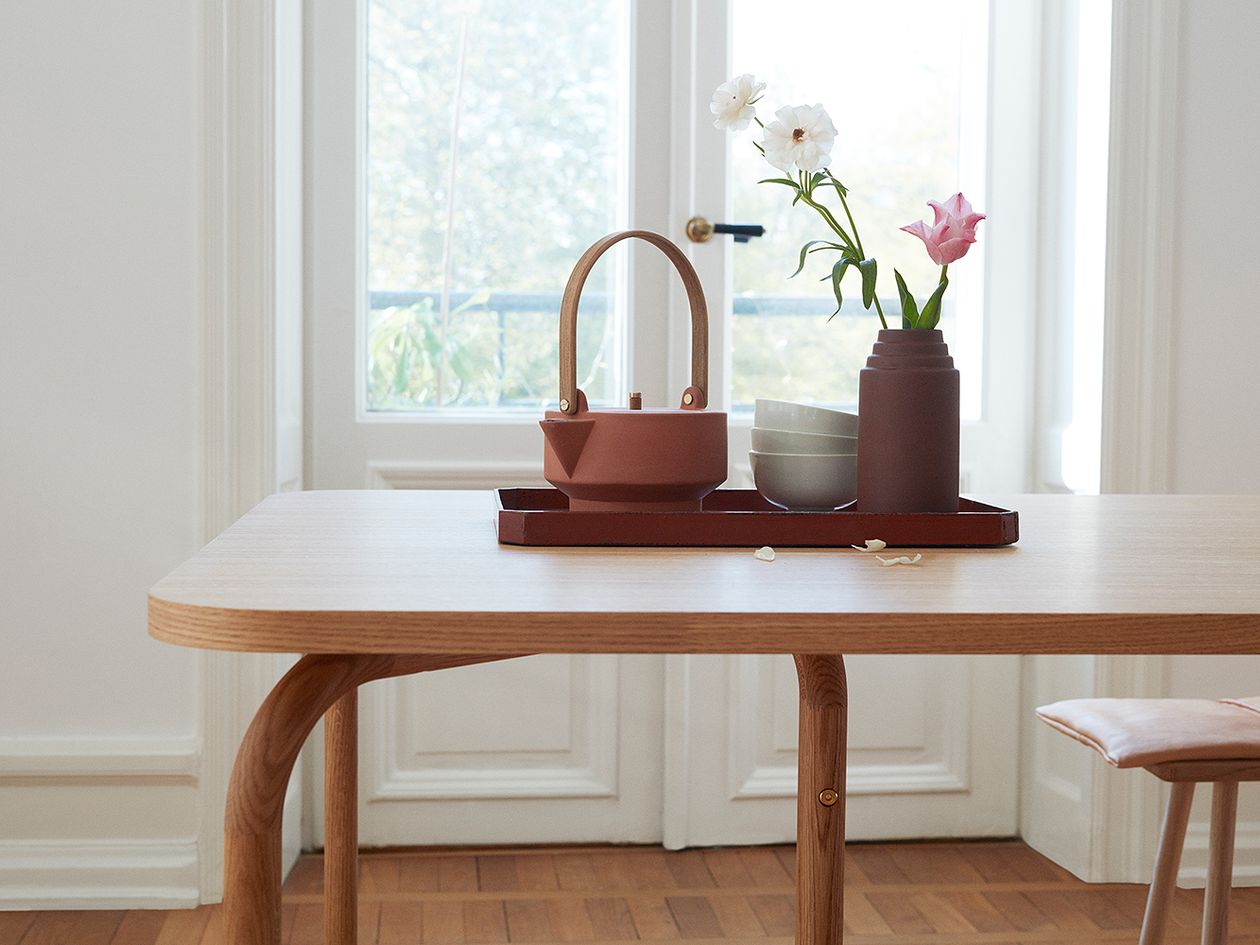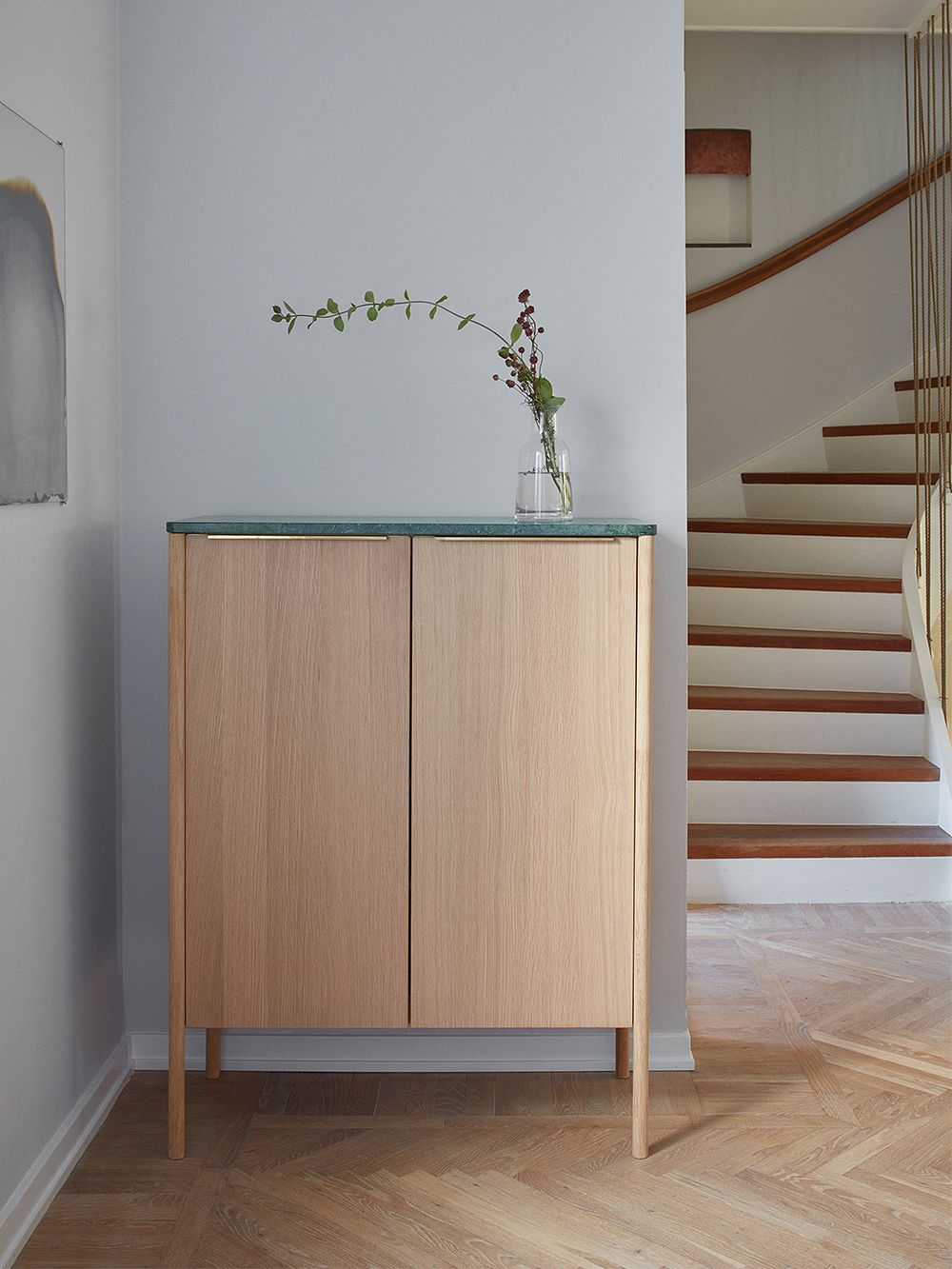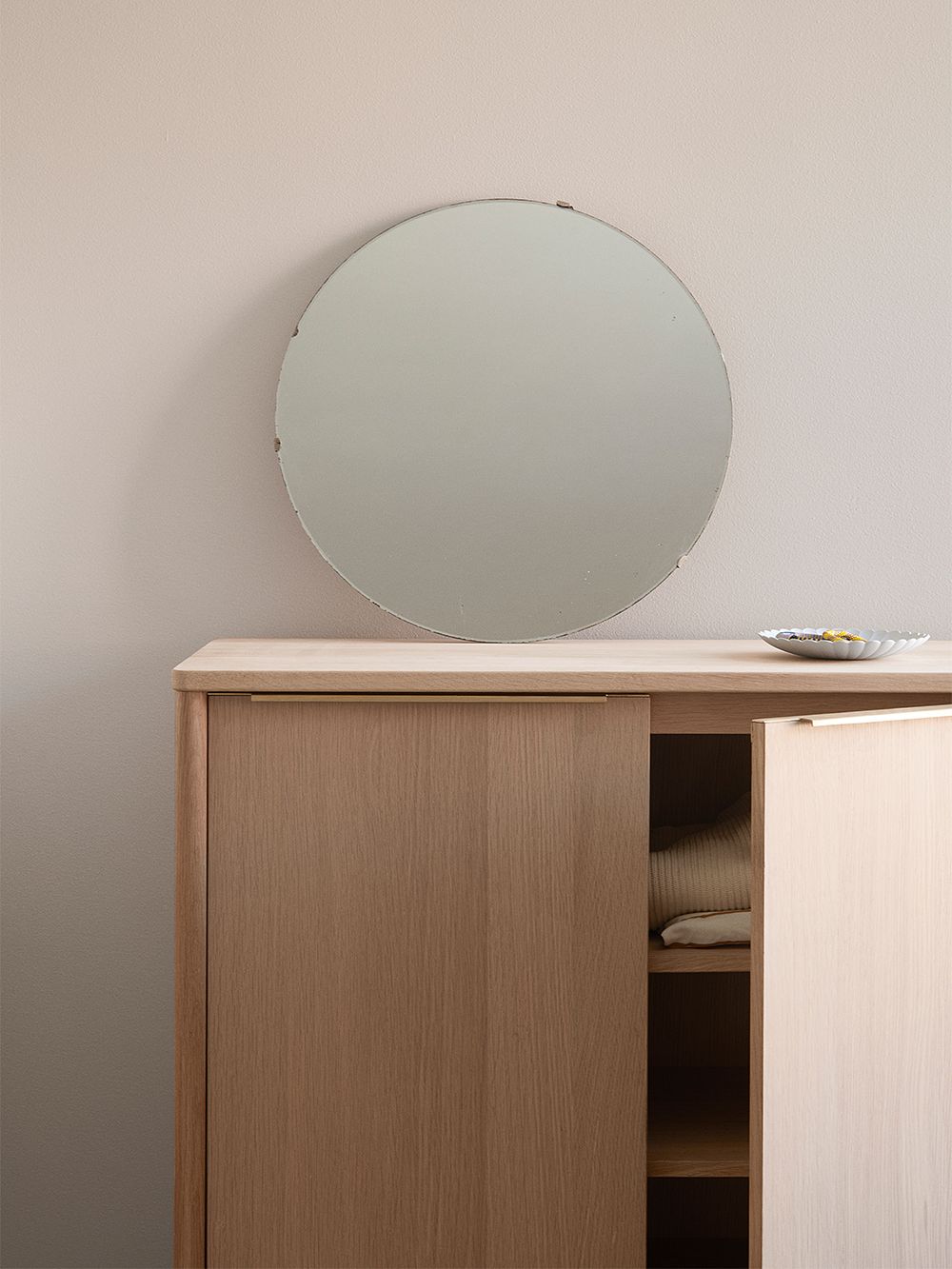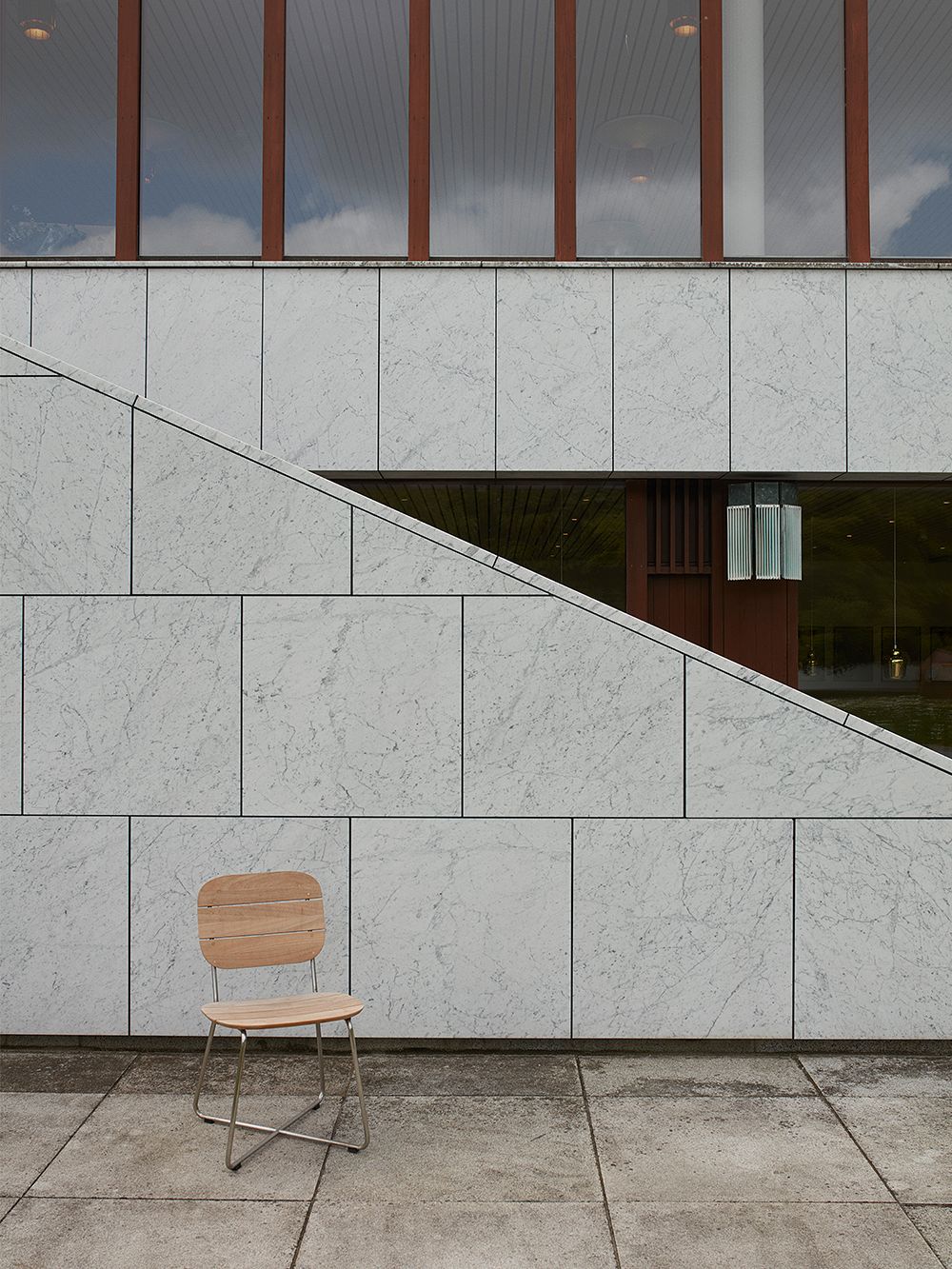 Fredericia – Collectibles and classics
Design brand Fredericia launched a new Complements series, including a collection of charming collectibles and small, functional furniture. Our favorites are the Locus bowl by Sofie Østerby crafted from Italian travertine stone, the Islets side table by Maria Bruun, and Space Copenhagen's intriguing Fellow table lamp.
• All products by Fredericia >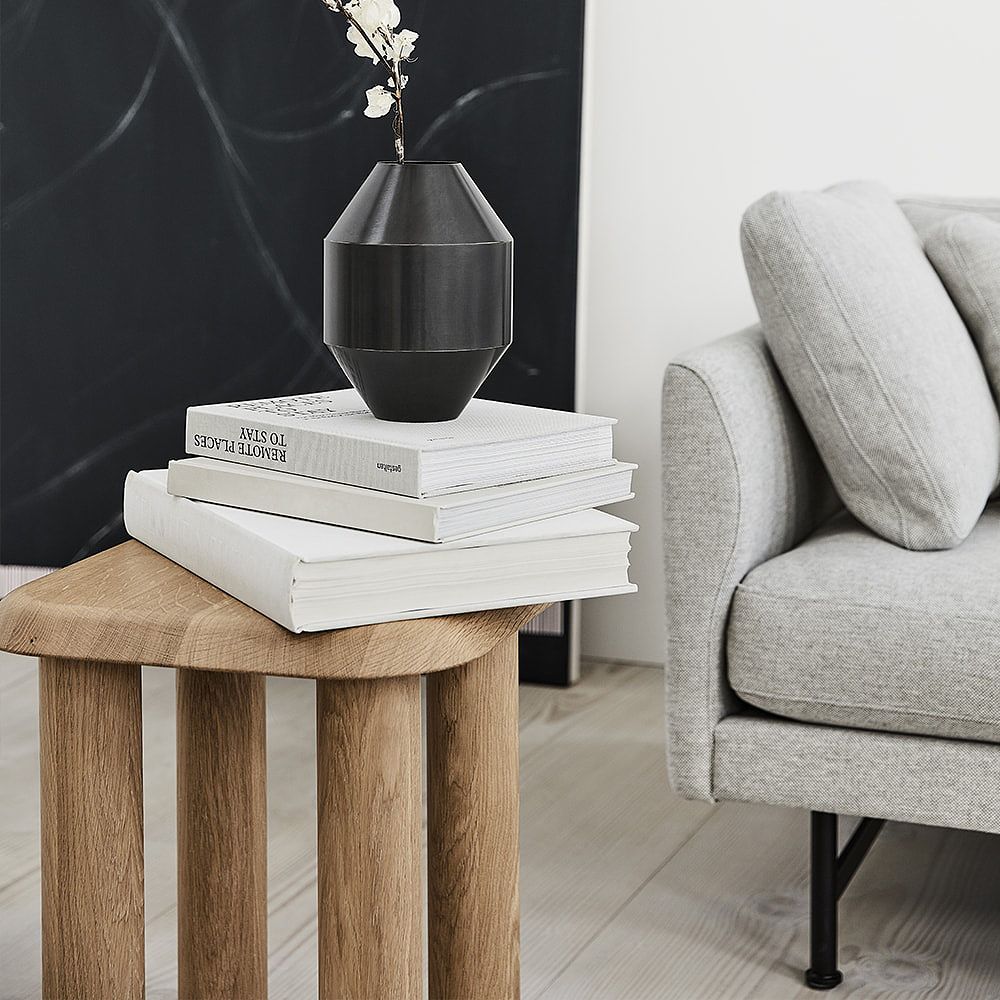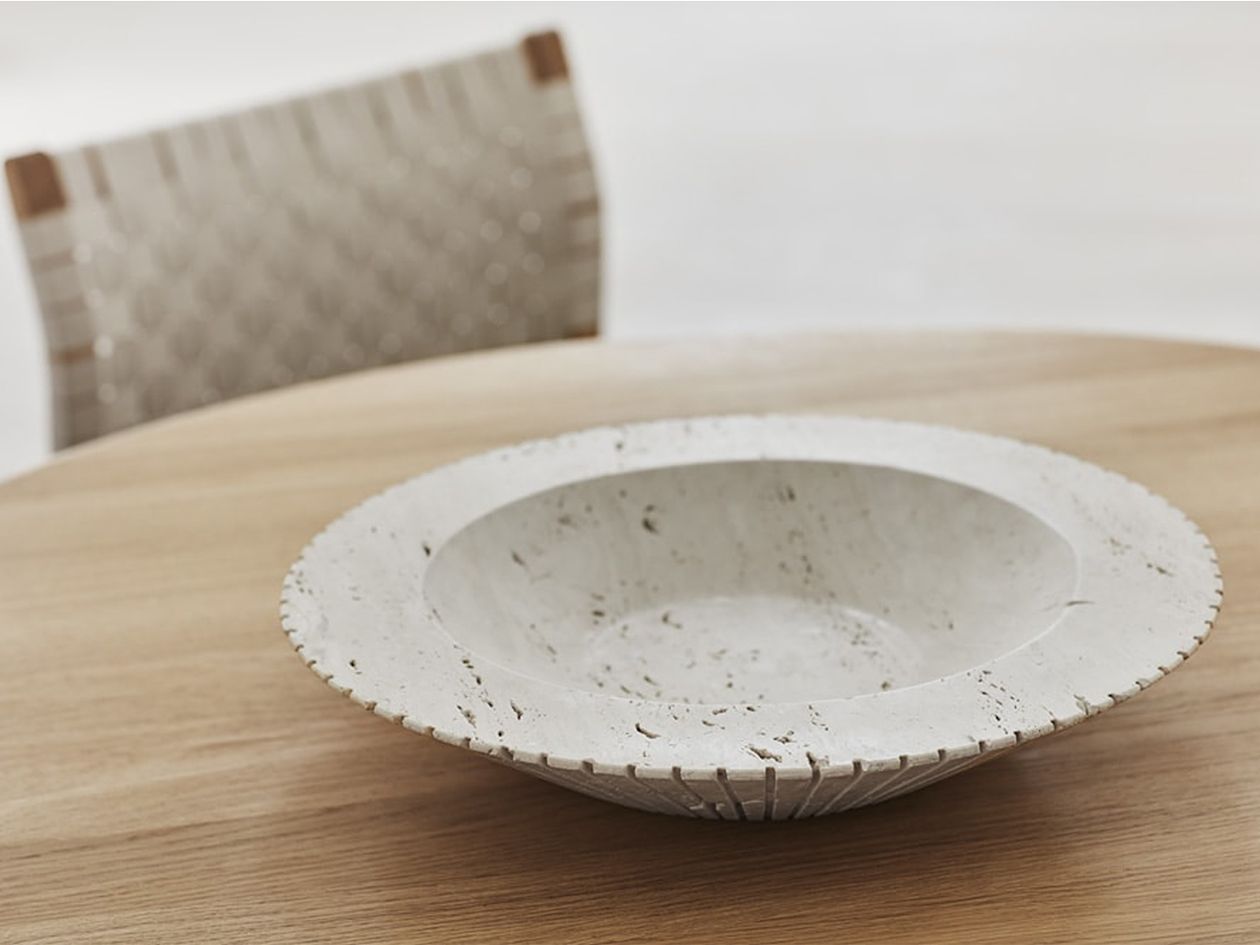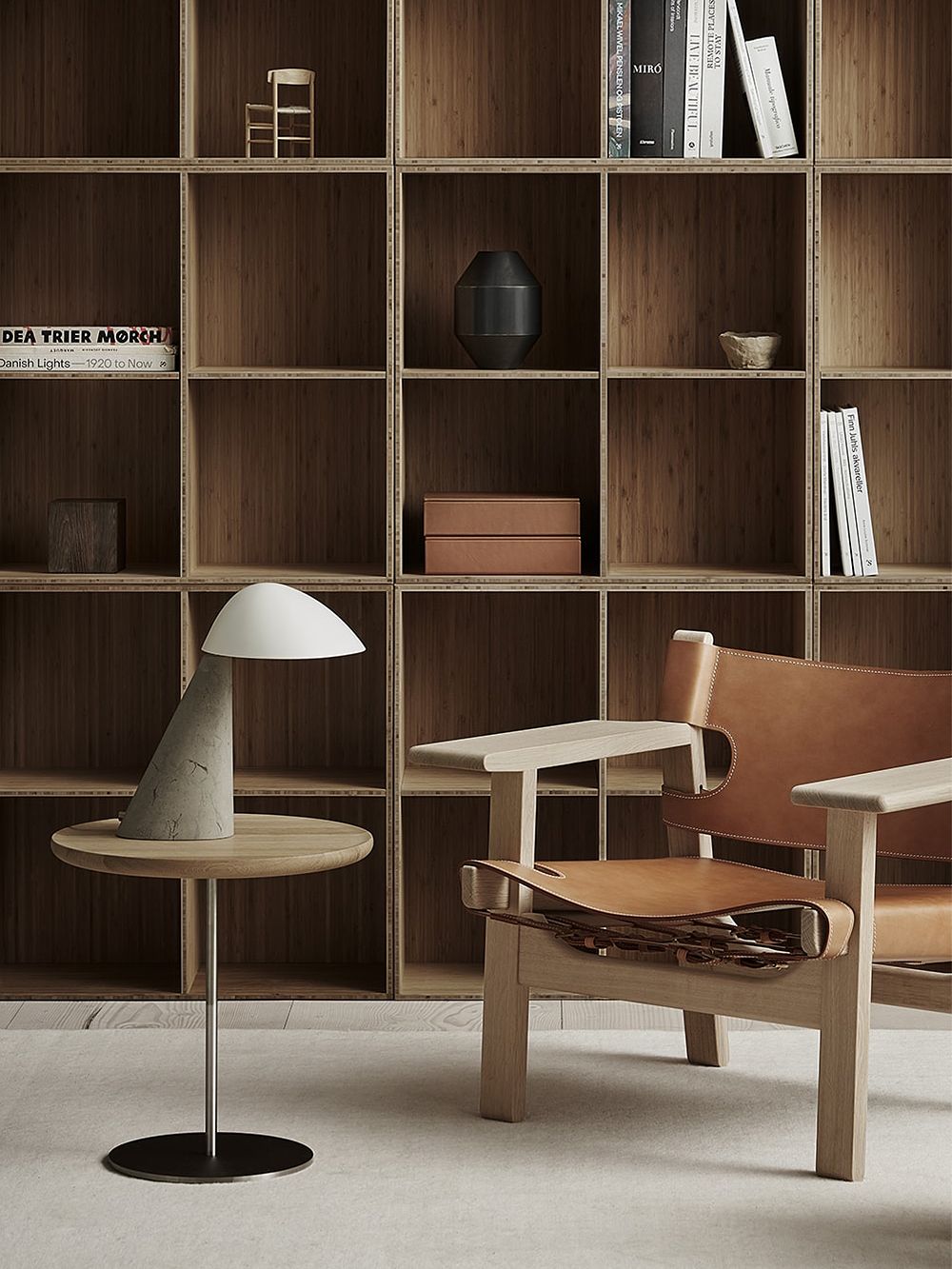 Some of the featured products will become part of Finnish Design Shop's selection later this year.
See also:
• What's new at Finnish Design Shop >
Text: Mira Ahola Images: Søren Staun Petersen, Andreas Omvik, Armin Tehrani, Manufacturers