Are you ready for sweater weather and pumpkin spice? Us neither! That is why we picked six delightful pieces of design that ought to keep the sun shining. Take a look and savor the idea of a neverending summer!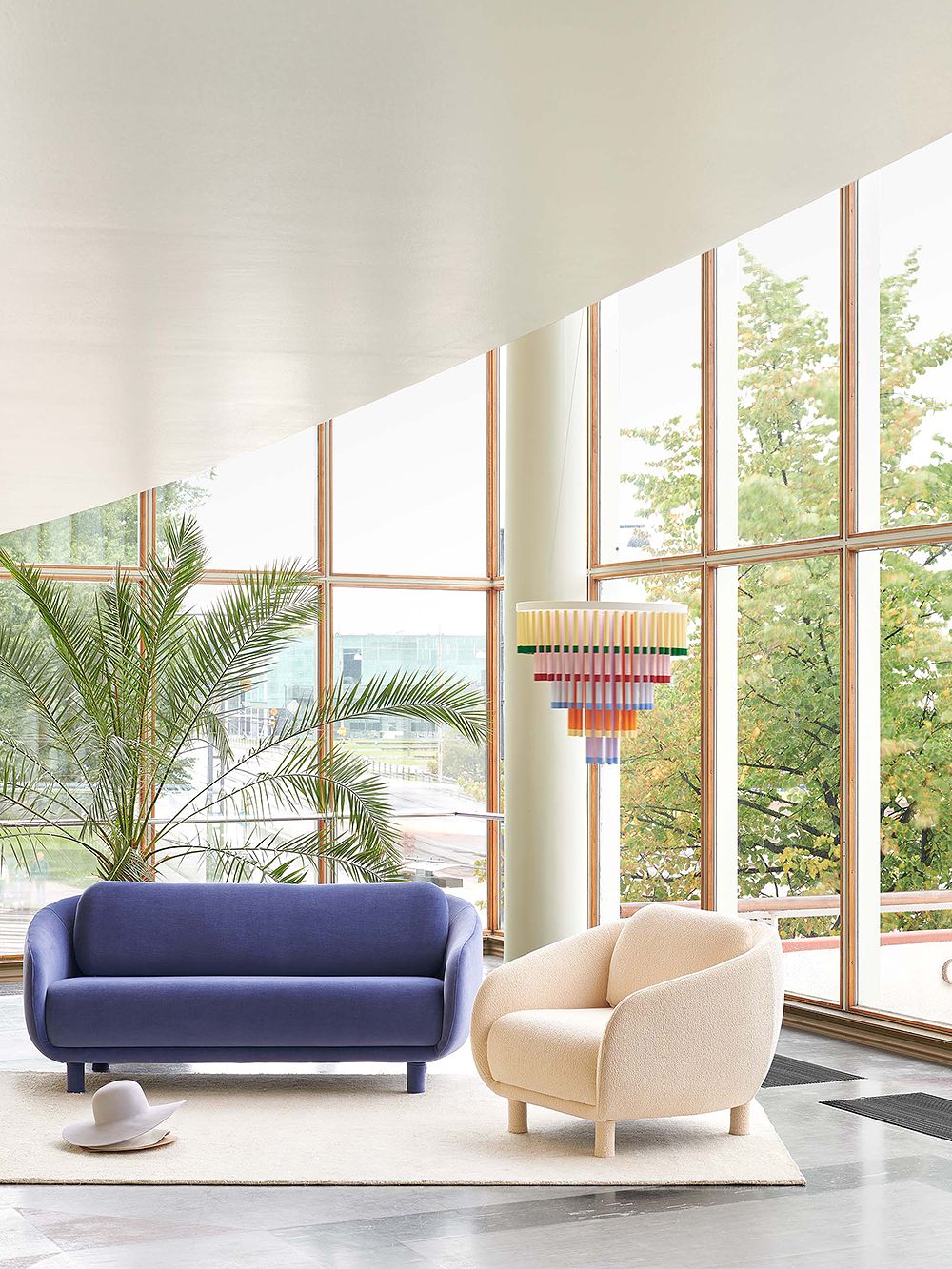 Hakola: Cocktail pendant
Hakola's enchanting Cocktail pendant is bursting with joyous summer mood and the delicious color palette of poolside drinks. A design by Hanna Anonen, the contemporary chandelier is crafted from unique hand-painted wooden pegs and is made by hand in Jurva, Finland.
• Hakola's Cocktail pendant >
• All lighting >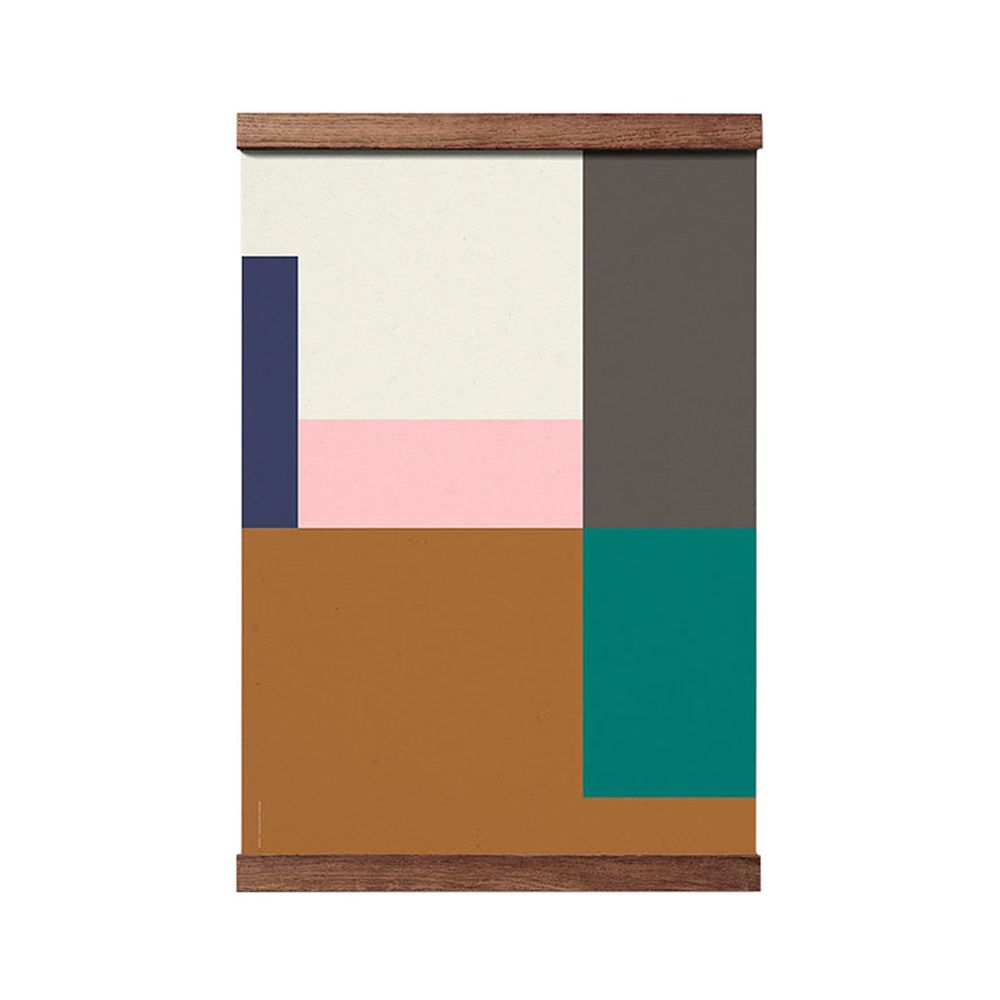 Paper Collective: Wrong Geometry poster
The Wrong Geometry poster by Paper Collective combines a minimalistic, meticulous design language with a vivacious mix of colors, making it a fun and surprising addition to all spaces. The poster can be used as an accent in a setting of neutral shades, but it's also a perfect fit for a more eclectic decor.
• Paper Collective's Wrong Geometry poster > 
• All posters >
Finarte: Atrium rug
Finarte's Atrium rug is like a postcard from paradise. The beautiful pattern designed by Marianne Huotari draws inspiration from her travels, depicting the magical details of sun-bathed arches, hidden atriums, and gushing fountains.
• Finarte's Atrium rug > 
• All rugs & carpets >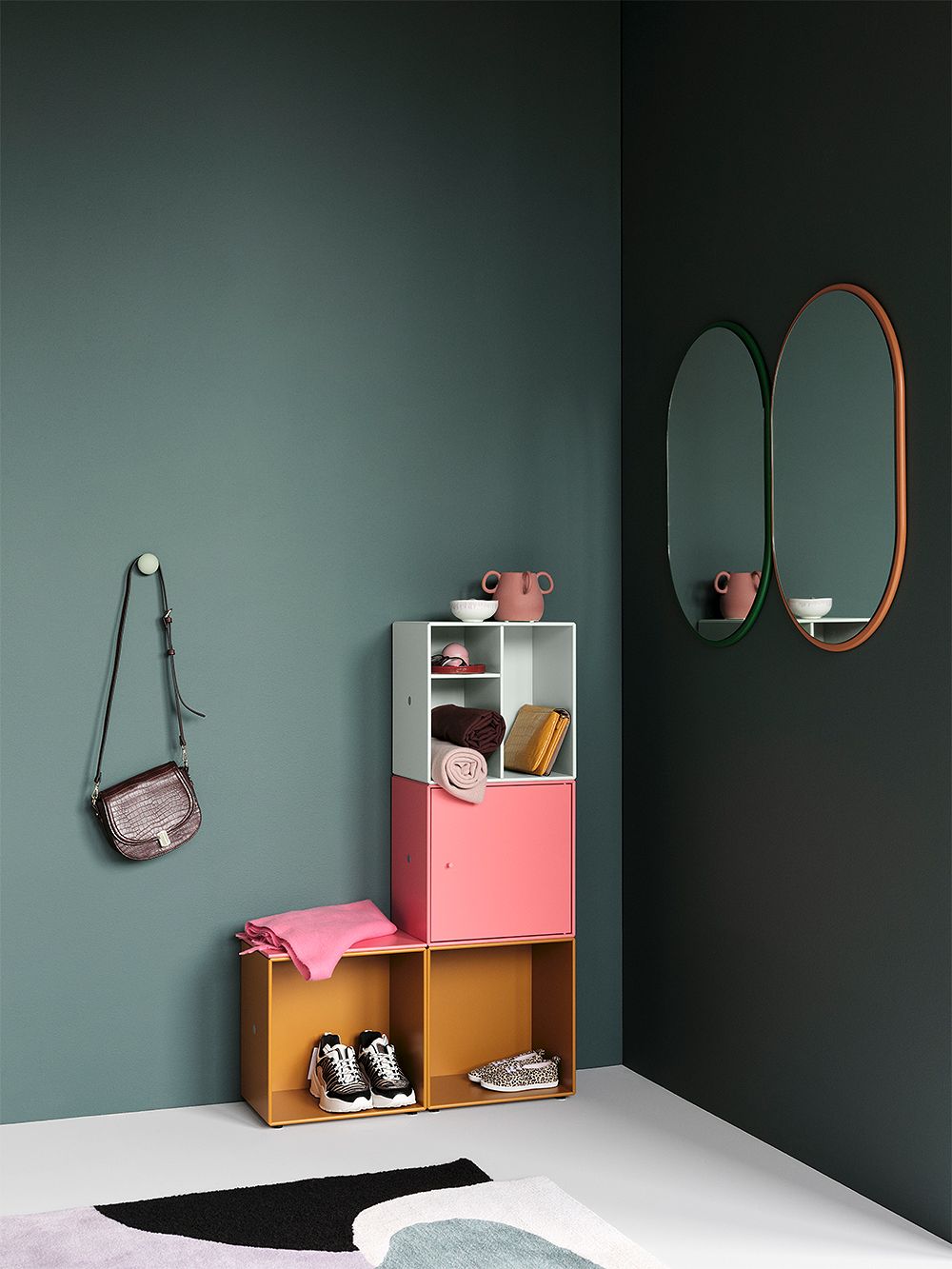 Montana Furniture: Montana Mini module
Montana Furniture's Montana Mini modules in a crisp rhubarb shade make organizing heaps more fun. The modules can be used solo for example as a delightful wall-mounted nightstand, but they can also easily be mixed and matched to create a characteristic made-to-measure storage solution.
• Montana Furniture's Montana Mini module > 
• All shelving units >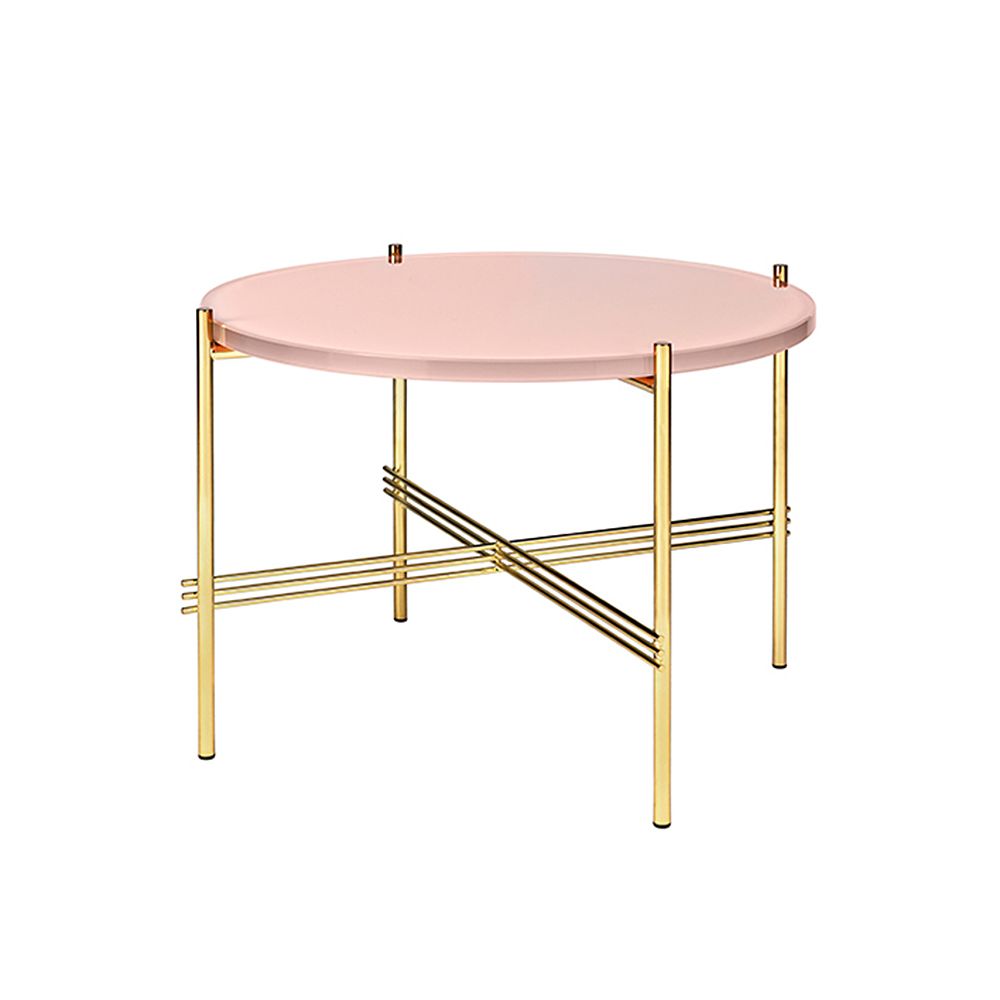 Gubi: TS coffee table
Gubi's TS coffee table is a sophisticated piece of decor created by design duo GamFratesi: Stine Gam and Enrico Fratesi. The mouth-watering cotton candy pink glass lid combined with a warm glow of brass introduces a summery sensation to all spaces both private and public alike.
• Gubi's TS coffee table >
• All coffee tables >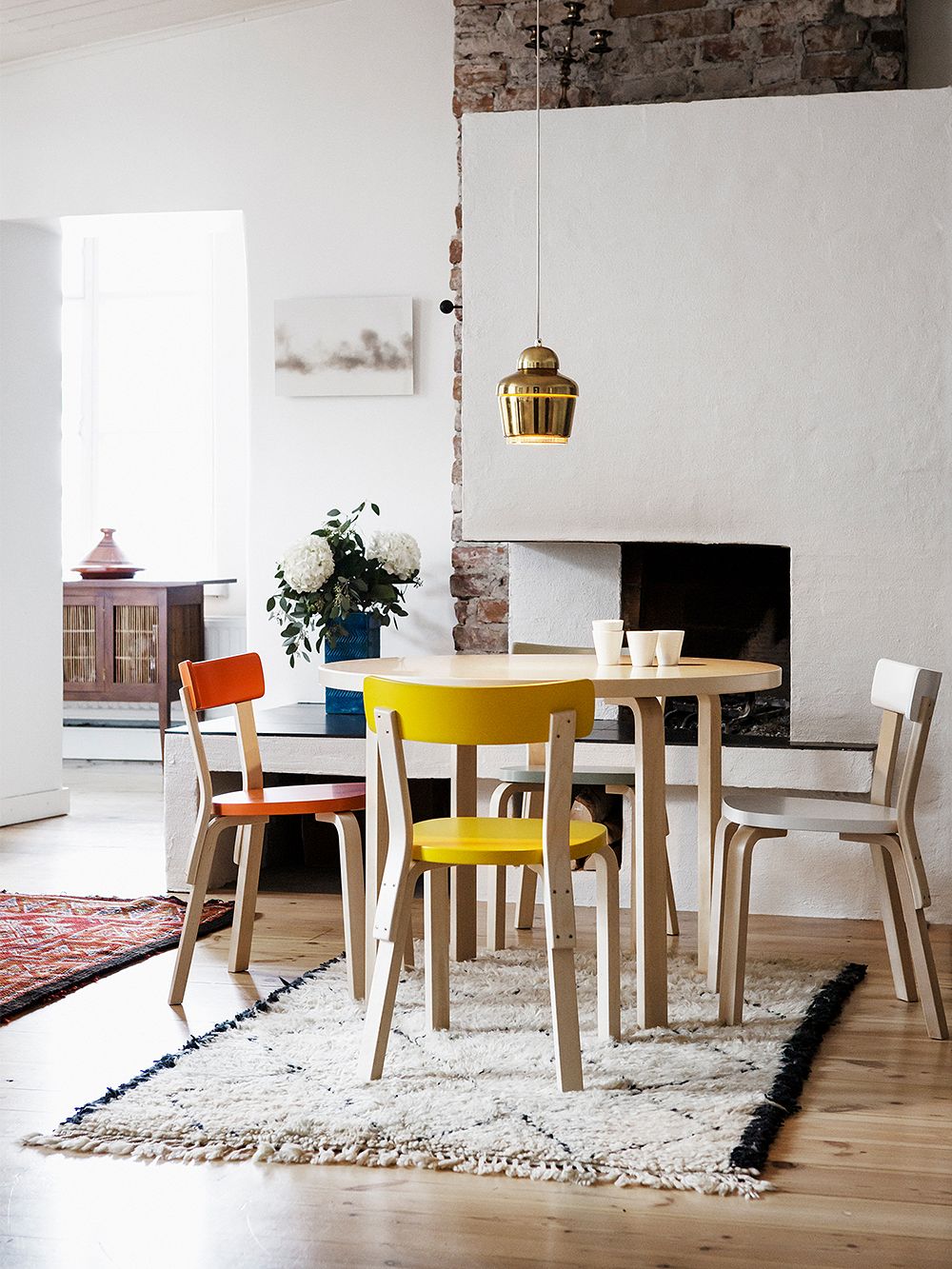 Artek: Aalto chair 69
Artek's 69 chair is a timeless and versatile classic designed by Alvar Aalto in 1935 for the communal library of Viipuri. Give your decor a boost by choosing a chair in a sunshiny yellow shade or in a juicy orange tone, or create a fun and fresh ensemble by combining a variety of colors.
• Artek's Aalto chair 69 >
• All chairs >
Opt for an ever more colorful decor:
• All green products at Finnish Design Shop >
• All yellow products at Finnish Design Shop >
Text: Mira Ahola Images: Manufacturers