We chose storage units from Finnish Design Shop's sale to keep your books, clothes and spice jars in the kitchen in order.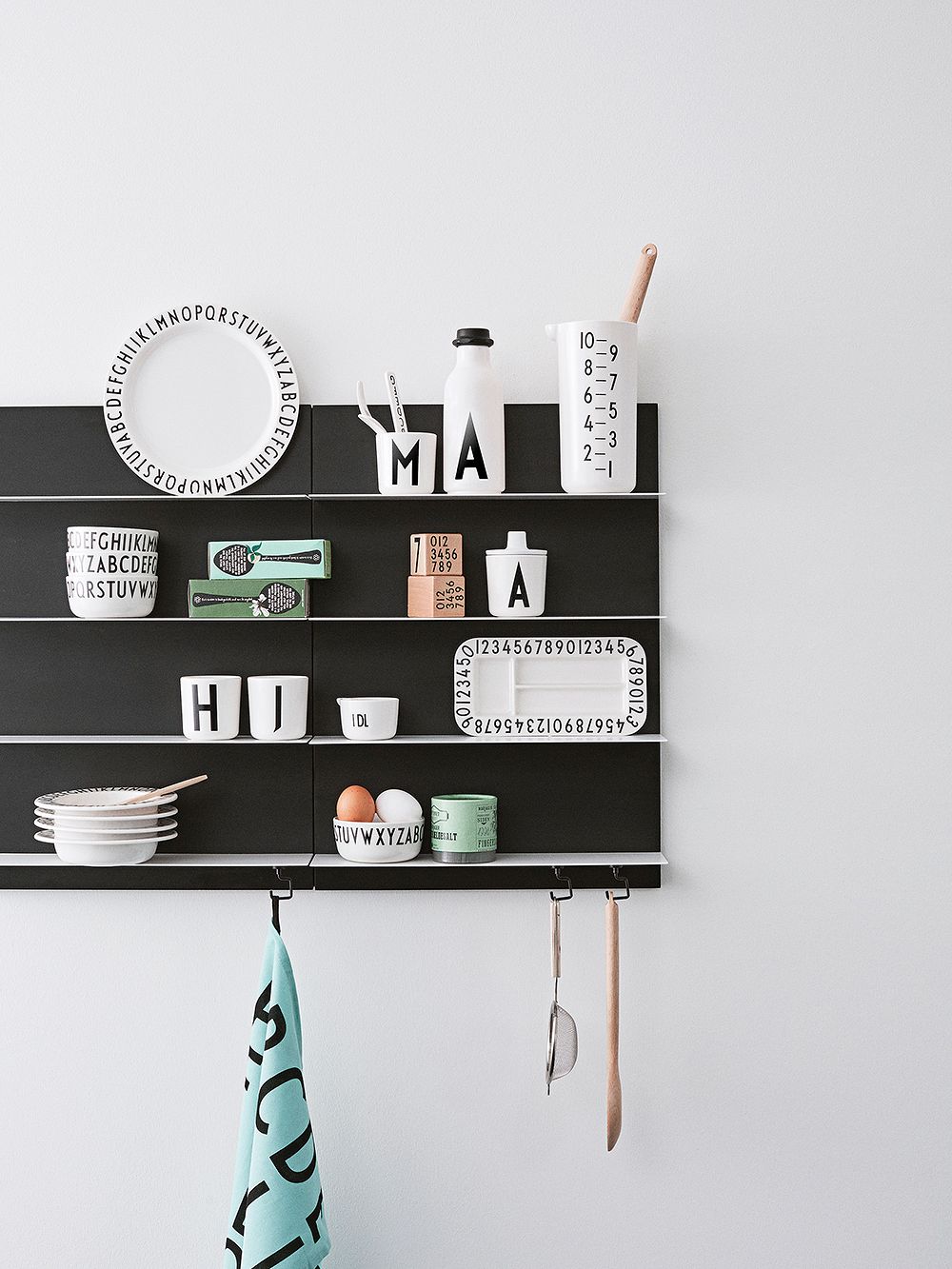 1. Design Letters: Black Paper A2 Shelf
Design Letters' wall shelf is the size of an A2 sheet of paper, and you can hang several of them next to each other. It's perfect to mount on your kitchen wall or by your office desk. Dishes, spice jars or important items at the home office are easy to reach from the open metal shelves.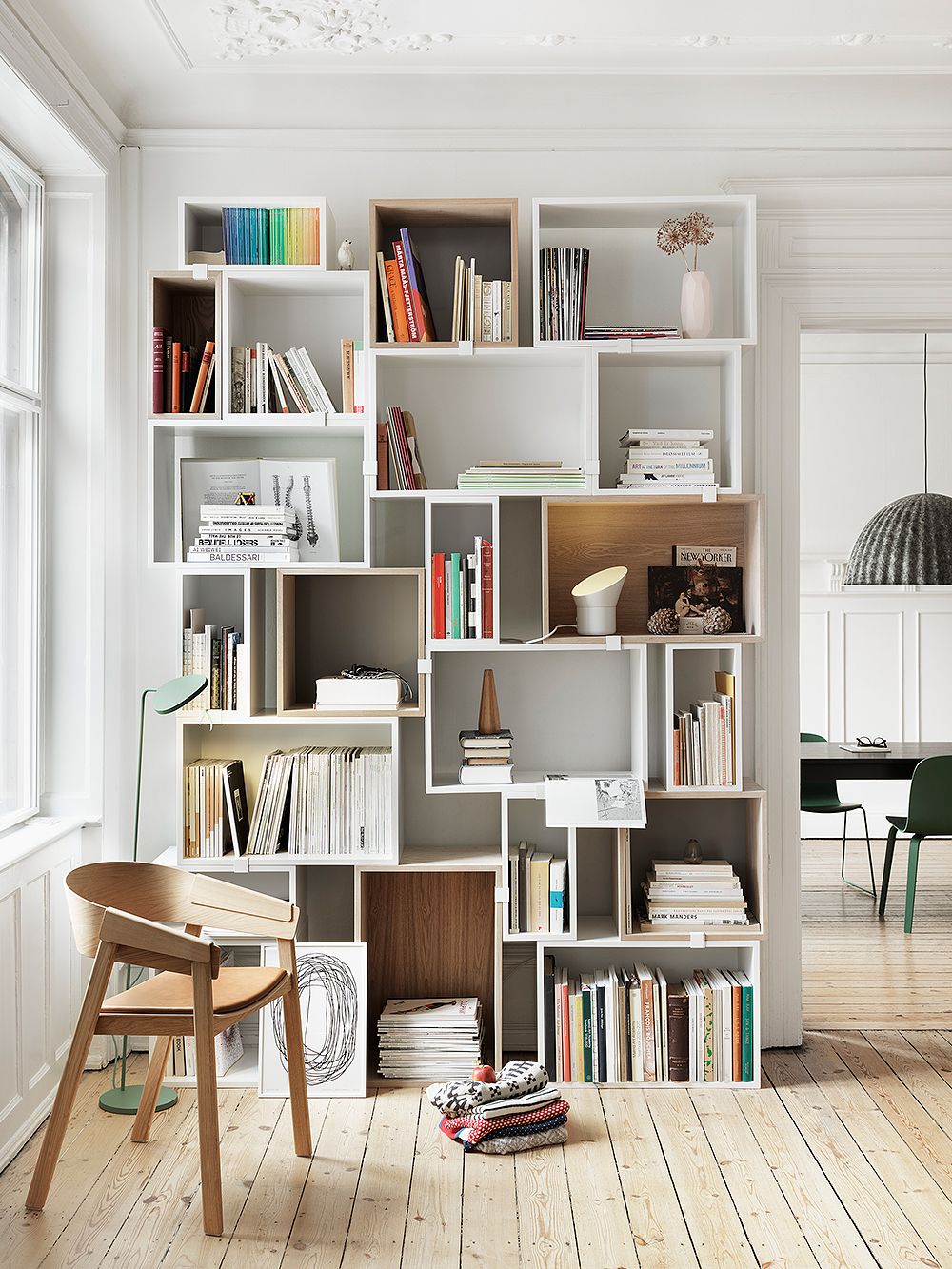 2. Muuto: Stacked shelf modules
Muuto's Stacked shelf series is extremely versatile: you can stack the modules into a bookshelf or a space divider, and individually, they are perfect as a night stand, for example. The series also includes the Mini Stacked modules that are hung directly on the wall. Plan the unit of your dreams or expand your existing Stacked shelf.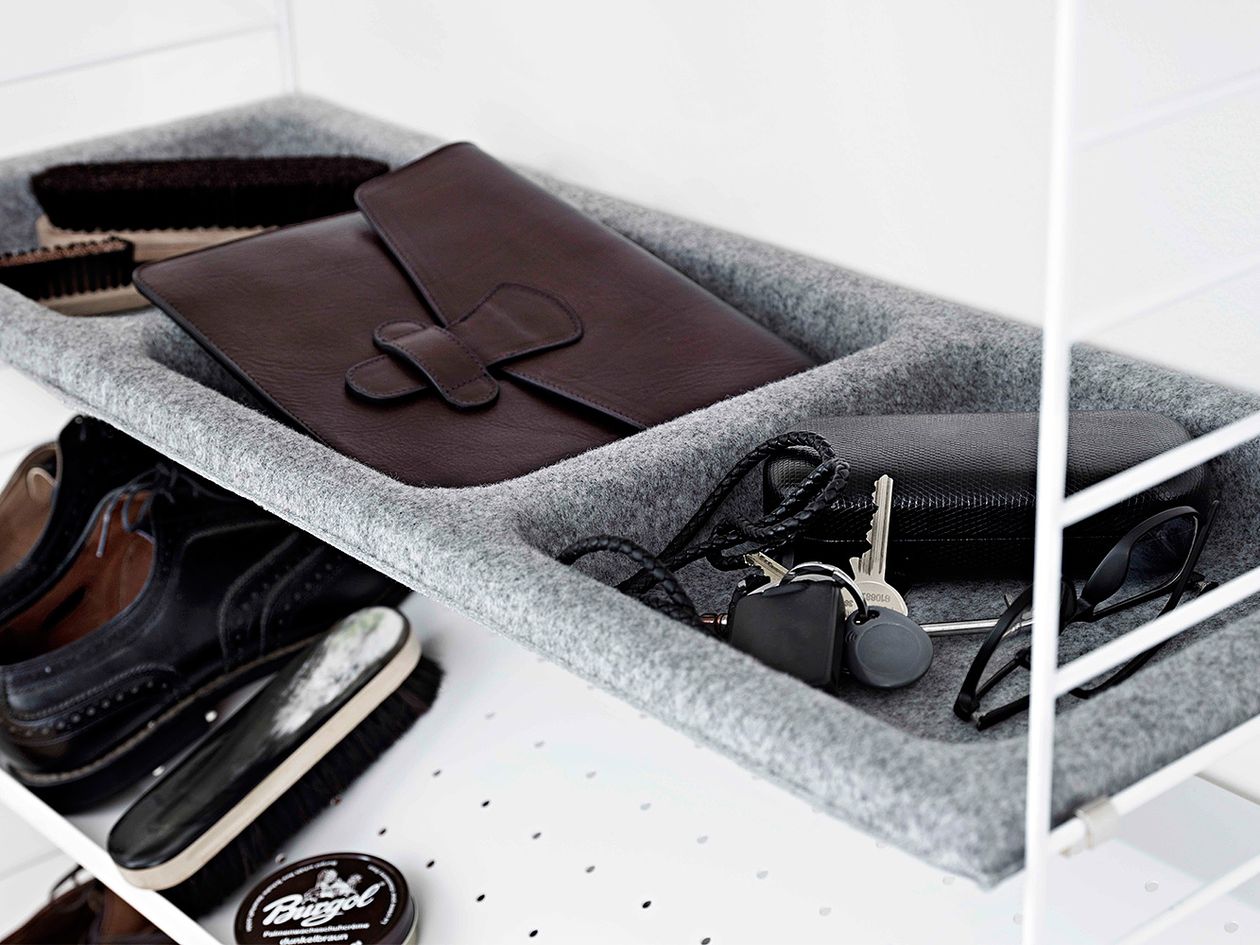 3. String Furniture: Bowl shelf
One of the most versatile String System pieces is the light grey bowl shelf that goes beautifully with the white shelves. You can store small products or, for example, kids' toys in the bowls. The bowl shelf fits all String System wall panels that are 30 cm in depth.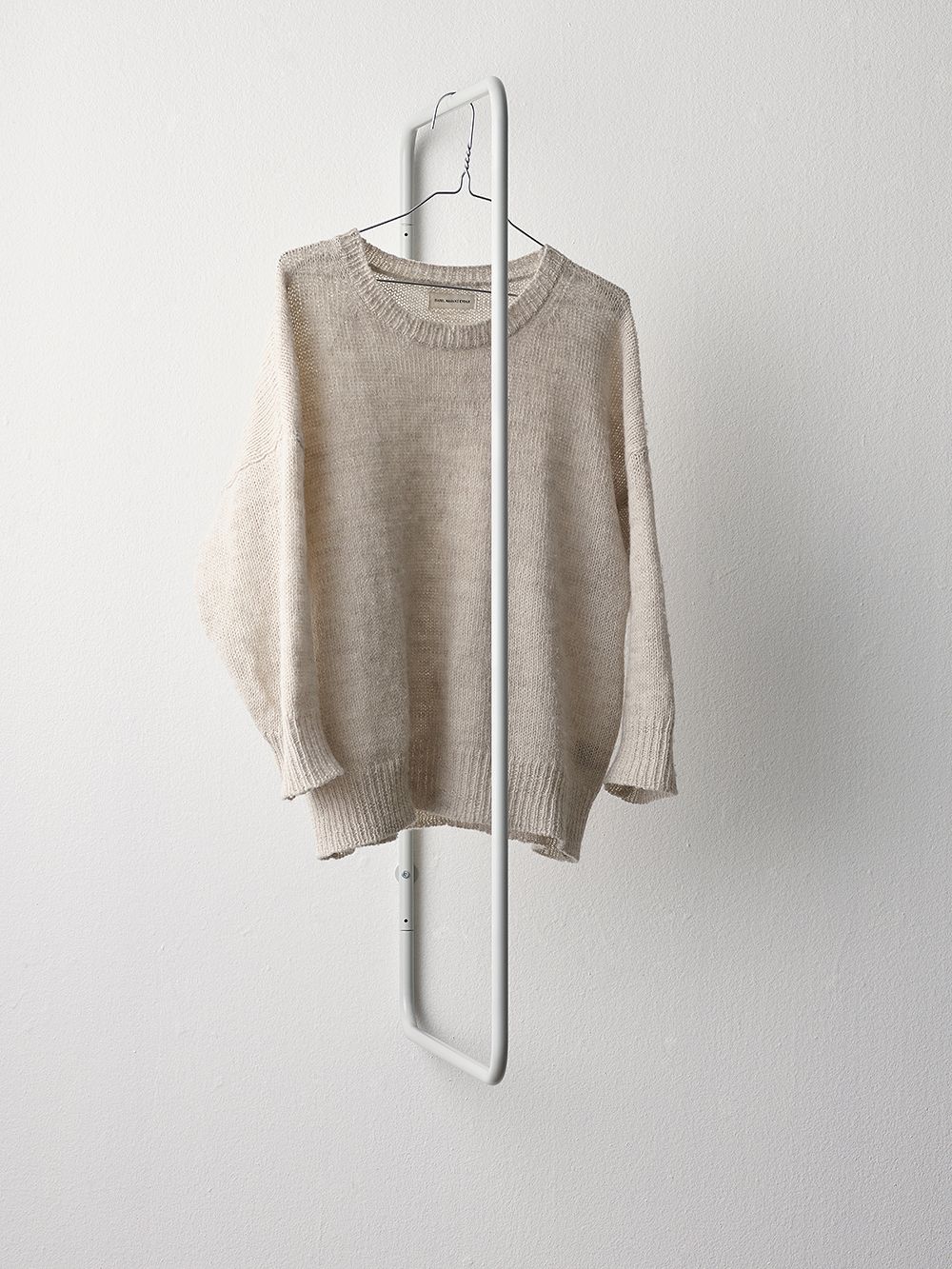 4. Our Edition: Turnaround cloth rack
Anna Pirkola and Joel Sipilä designed the Turnaround cloth rack that's perfect for small spaces as it can be turned flat against the wall, if necessary. You can showcase your most loved clothes on the rack, where they delight you even when you are not wearing them.
• Turnaroud rack >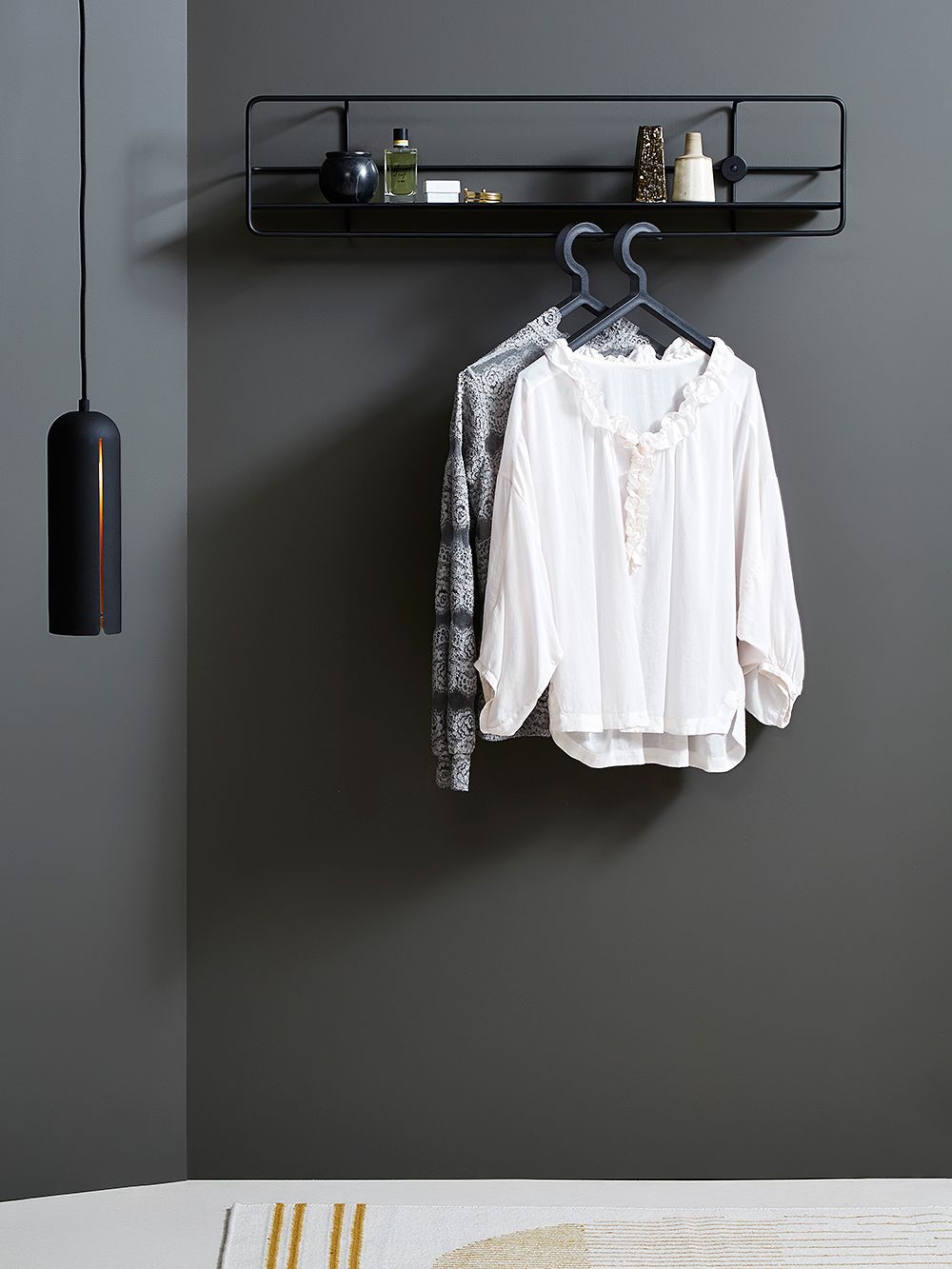 5. Woud: Coupé shelf
The design of Woud's steel Coupé wall shelf is inspired by roof racks on top of classic sports cars. The Finnish design office Poiat's idea was to create a piece of furniture that's a perfect storage unit especially for small spaces. You can arrange your design items, spice jars or bathroom accessories on the Coupé shelf.
• Coupé wall shelf >
Editing: Mikko Vaija Images: Manufacturers