The bright green Flowerpot table lamp serves as a fresh splash of color in the Nordic interiors. The lamp is cordless, and what's best, it can also be carried outdoors.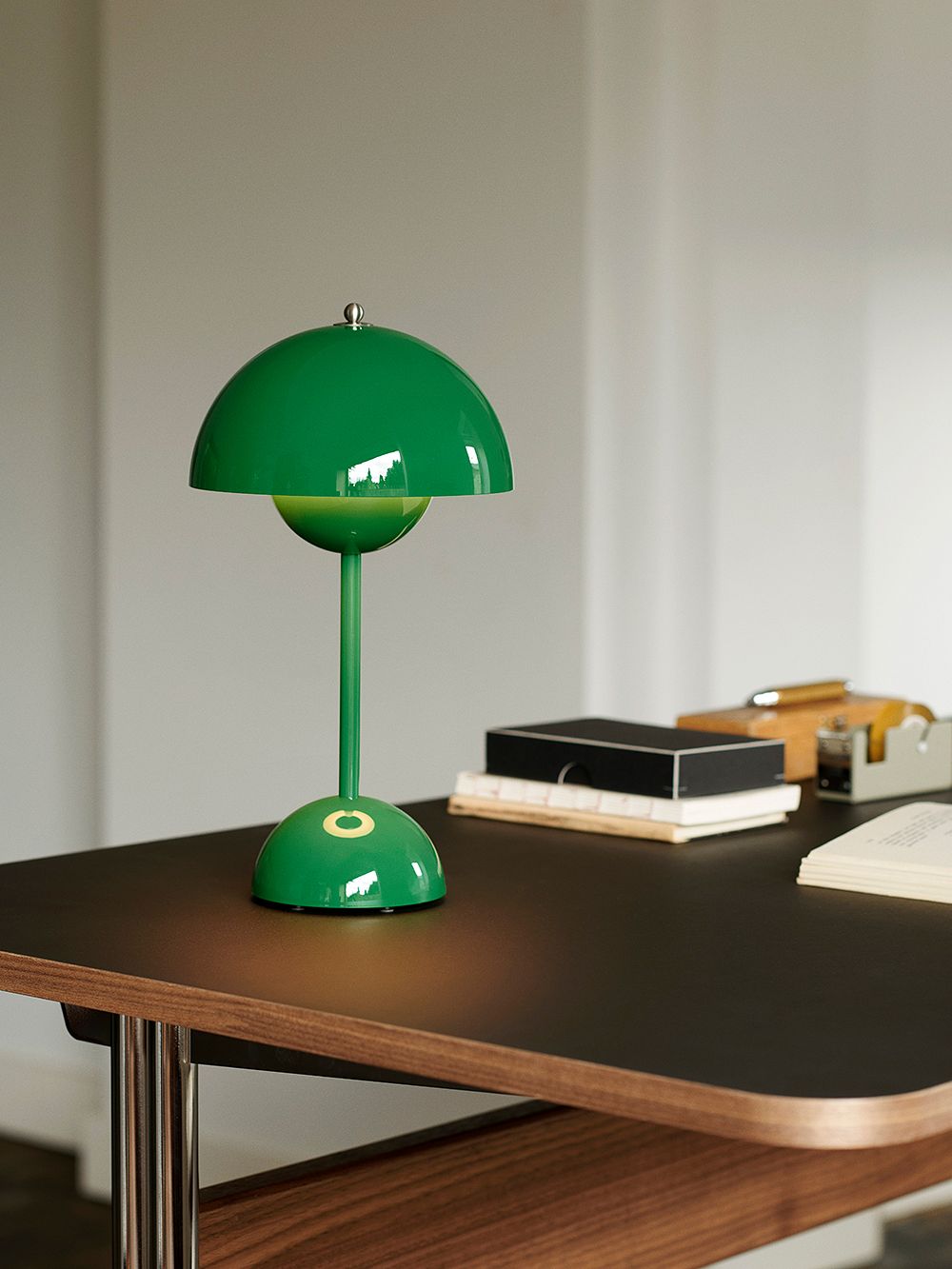 &TRADITION'S portable Flowerpot VP9 table lamp is a cordless version of the iconic Flowerpot designed by Verner Panton.
The bright green color of the lamp, called signal green, is now particularly topical – green products could be spotted here and there during the 3 Days of Design fair in Copenhagen this fall.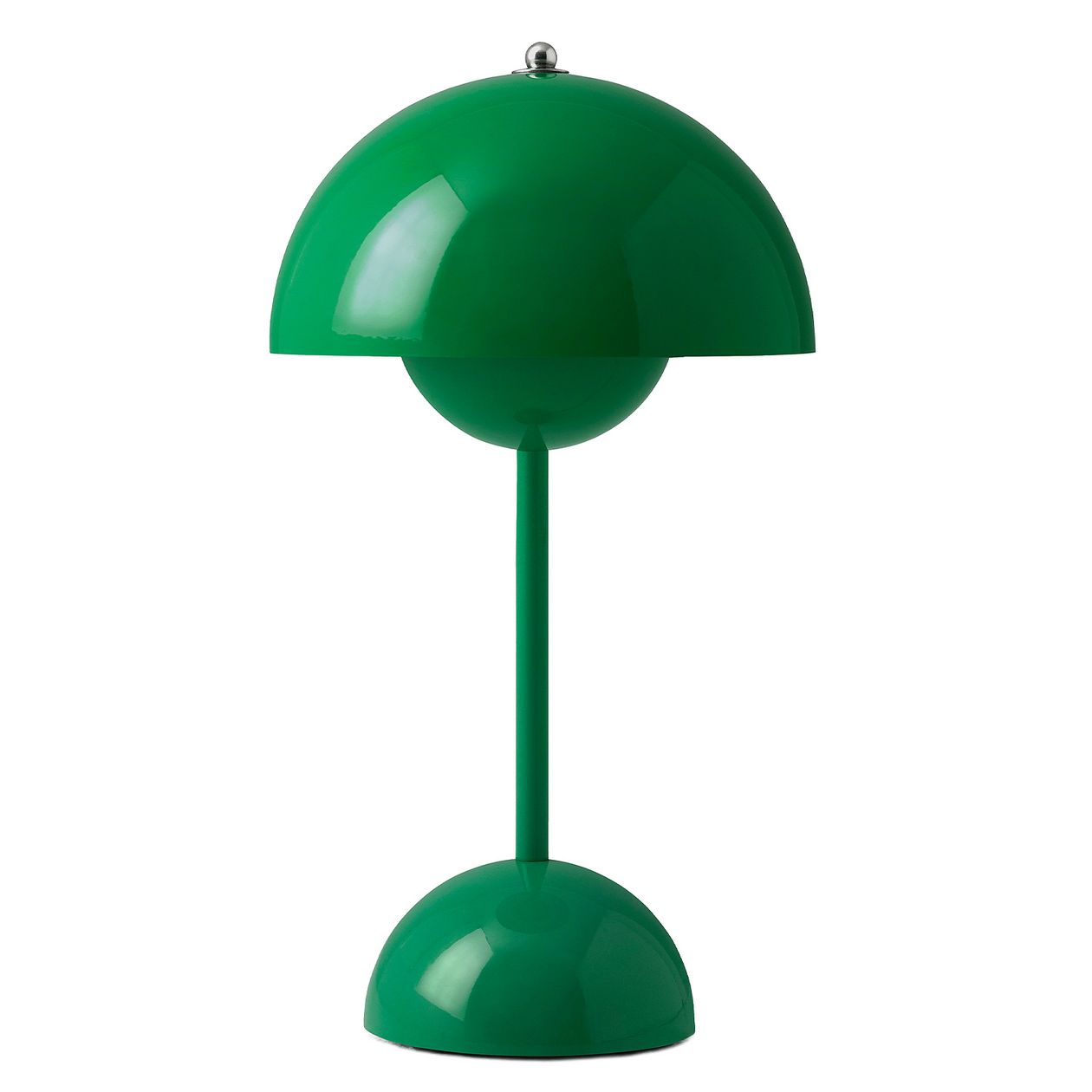 The VP9 is slightly smaller than the original table lamp, making it easy to carry from one place to another. The lamp comes equipped with a USB charging cable and the battery lasts up to 11 hours with one charge. Due to its cordless structure, the VP9 table lamp is suitable for creating a cozy atmosphere both indoors and outdoors, and it has a three-level touch dimmer. The lamp has an IP44 rating.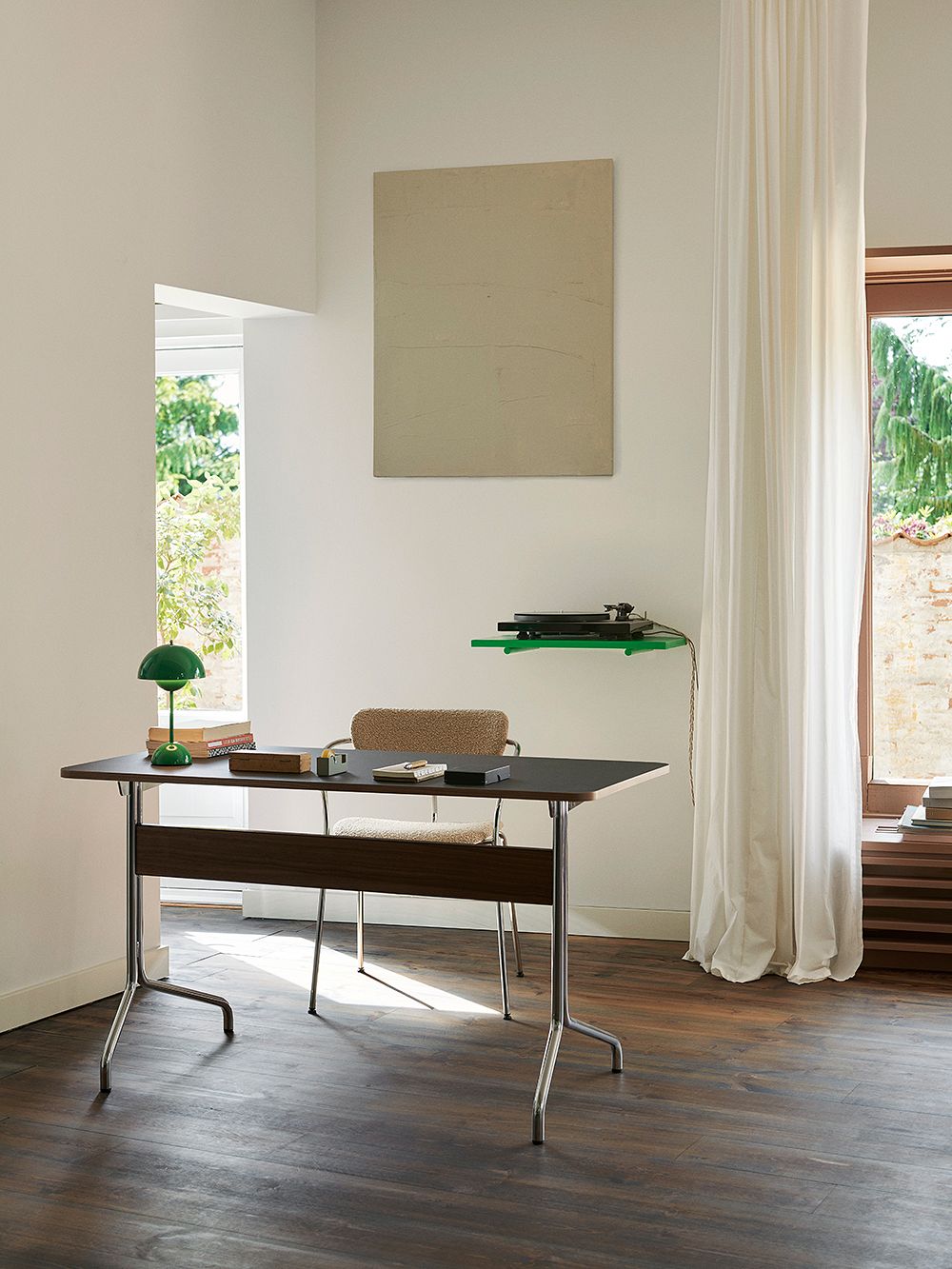 The joyful Flowerpot lamp was inspired by peace, love and the Flower Power era of the 60s, and it became a true design icon soon after its launch. The silhouette of the lamp is created by two hemispheres, which let the light reflect down in a soft, pleasant manner. The popular collection includes pendants and table lamps.
See also:
• &Tradition's Flowerpot VP9 table lamp >
• All table lamps >
Text: Design Stories Images: &Tradition