Avotakka producer Anu Karttunen chose home care items that are real winners. They're designed to do the job well, and are so attractive that you'll want to keep them on display.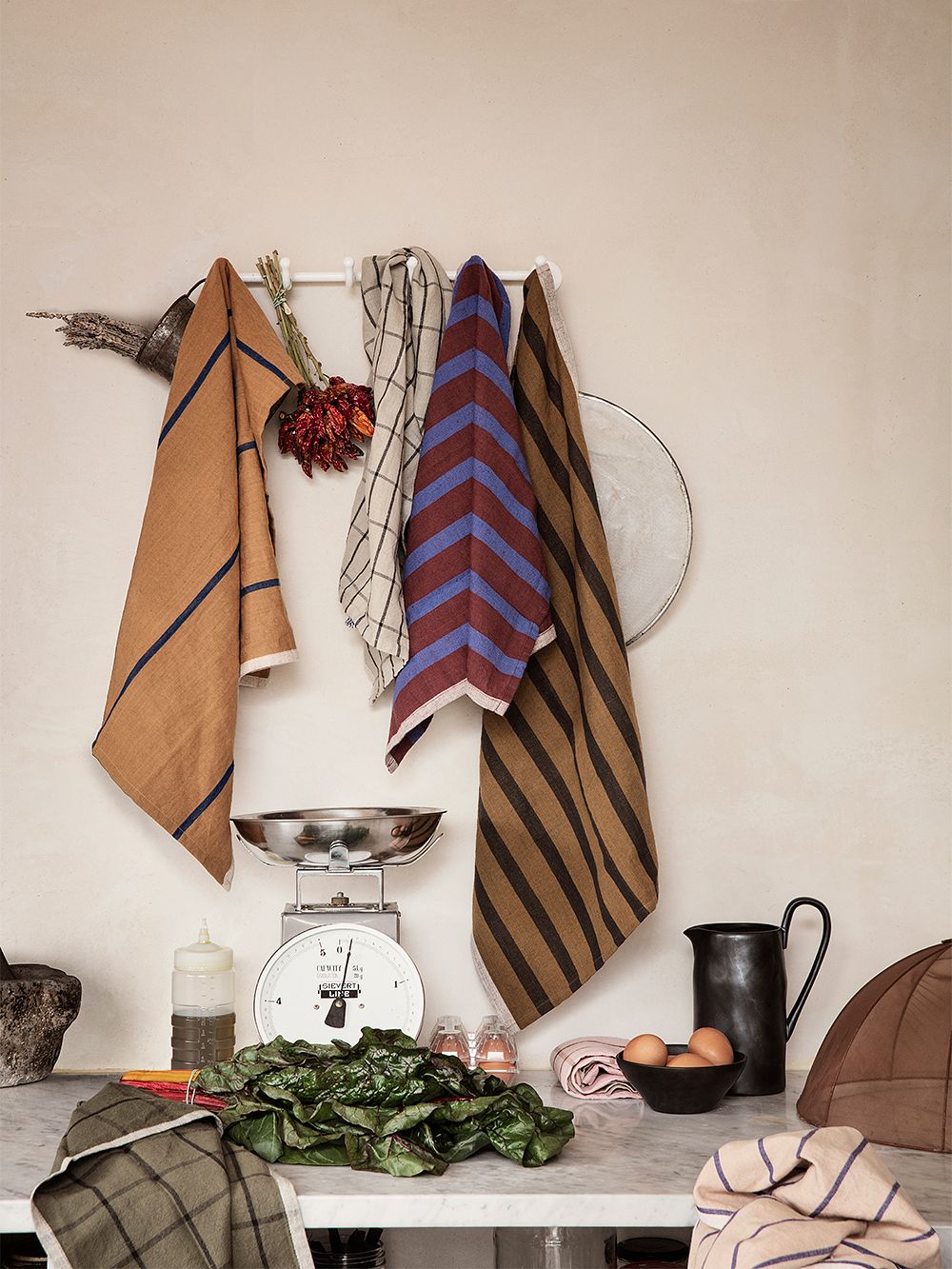 1. Handsome kitchen helpers
We haven't had any overhead cabinets in our kitchen for over 15 years, and we get by very well without them. Sometimes guests ask where we put dishes to dry, since we have no dish draining cupboard. The answer's simple: we dry them with a towel and put them away.
One consequence of this, however, is that dishtowels are used a lot and are always visible. Fortunately, Ferm Living's Hale towels come to the rescue. They feature timeless stripe and checkered patterns, and are made from an absorbent blend of cotton and linen. Not only are they hardwearing, but also very easy on the eye!
• Ferm Living Hale tea towels >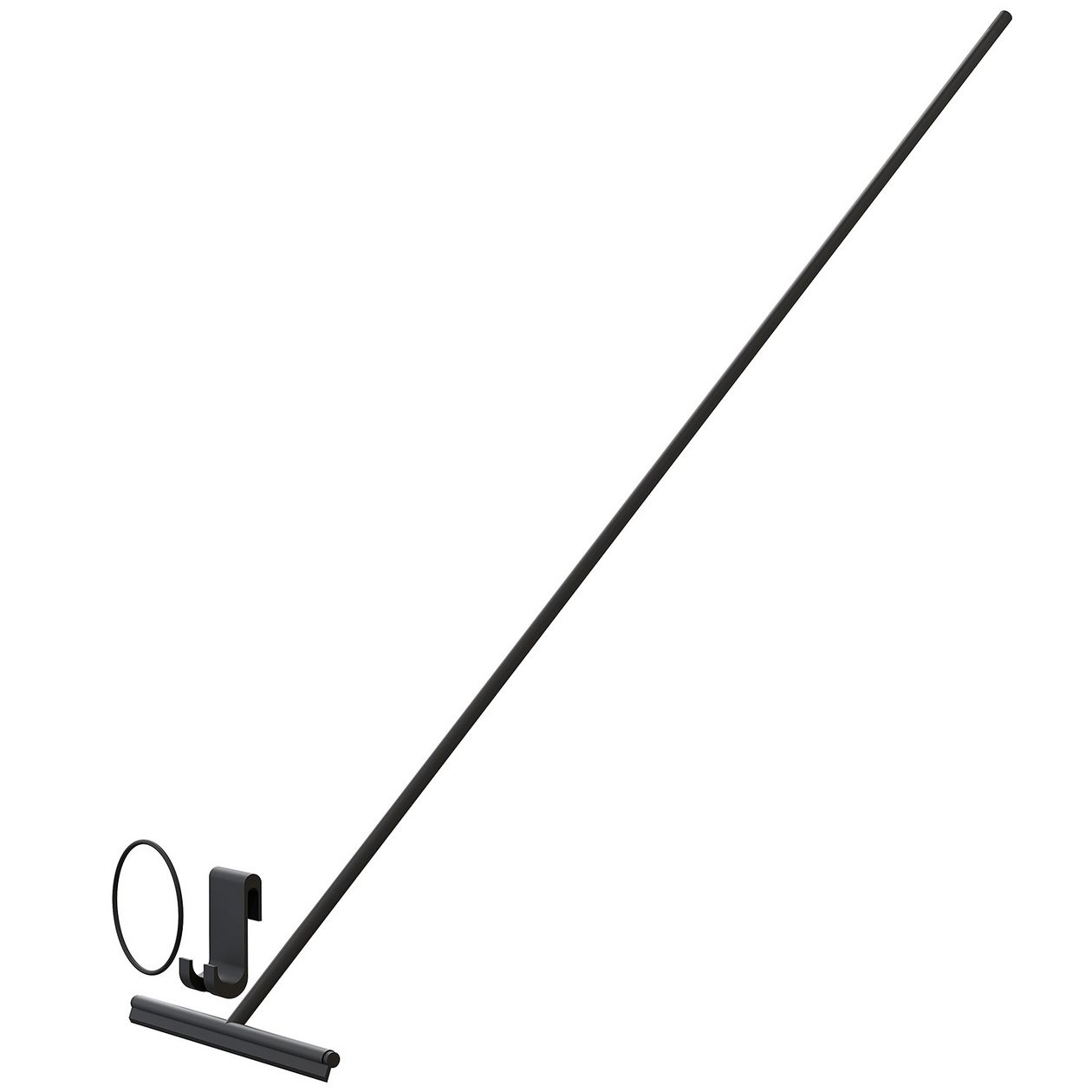 2. Gee, what a squeegee!
Many people choose furniture and other home items with esthetics foremost in mind, but the most-used home care items are often so unsightly that you'd prefer to keep them out of sight. But things don't have to be that way. For almost any item, there's always a good-looking option available.
The minimalist Nova2 floor wiper designed by Bønnelycke MDD for Frost is a perfect example of this and makes me wonder why I would ever tolerate anything ugly in my bathroom. Now if only I could find a mop so pretty!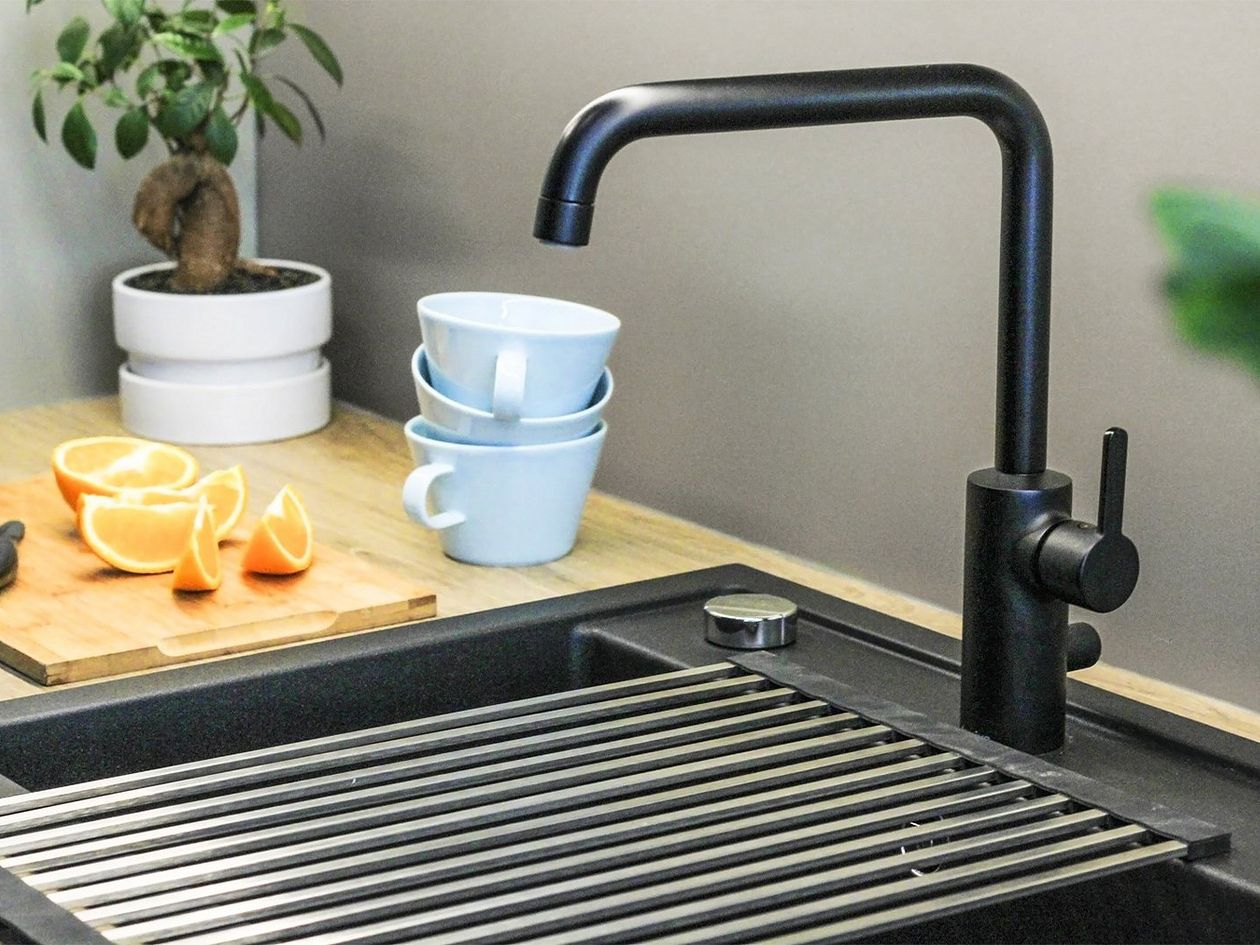 3. Drying the dishes on a roll
Another alternative to a dish drying cabinet is a drying rack placed over the kitchen sink. If your kitchen also lacks a countertop, as mine does, the Magisson Happy Sinks dish drying rack is just the thing when there's no alternative to leaving things to dry over the sink. The steel grille is simply rolled over the sink, and is removed just as easily. The Happy Sinks drying rack is suitable for sinks that are less than 46 cm wide.
• Magisso Happy Sinks dish drying rack >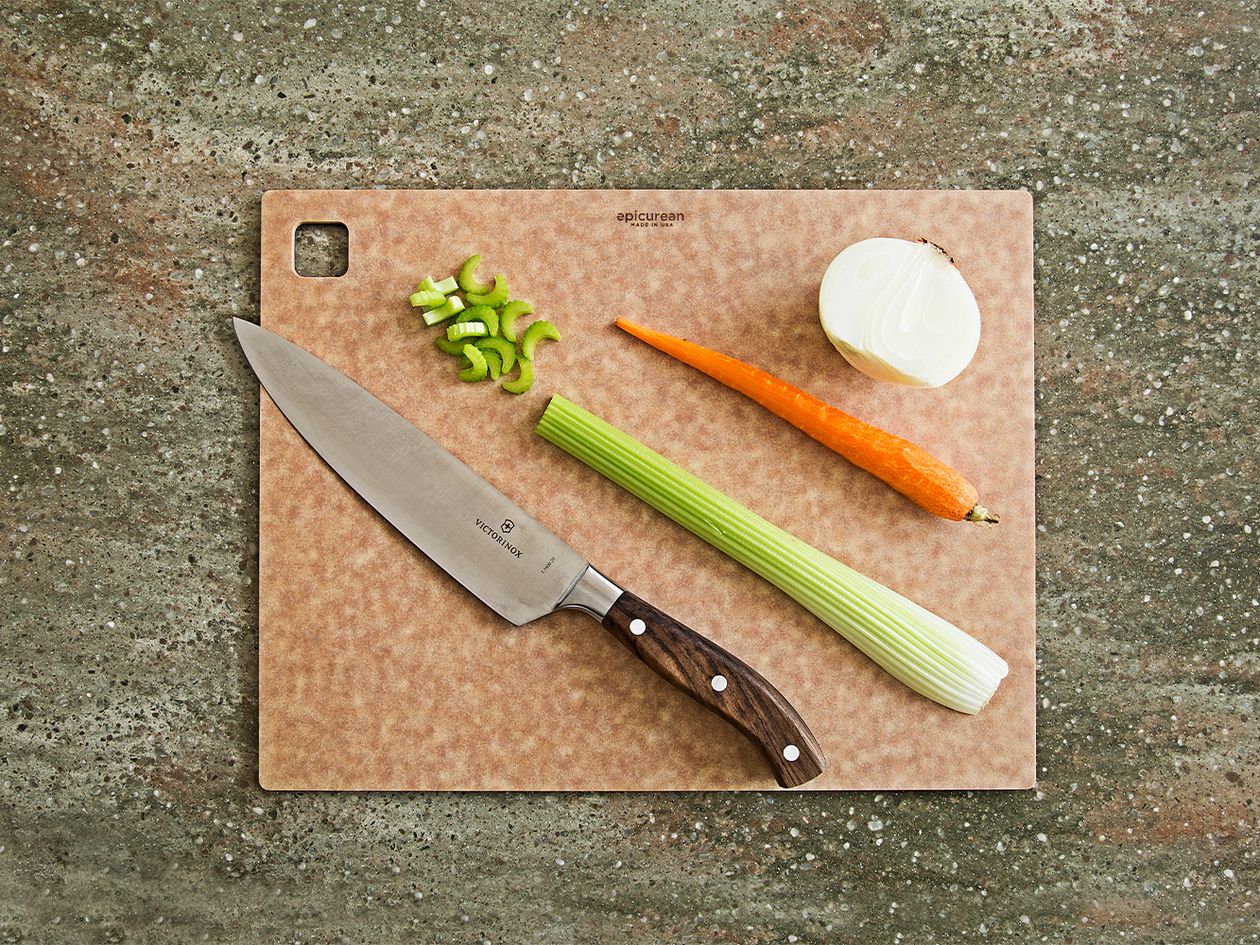 4. Machine washable chopping boards
As a mother of a skater, I know well that whatever can withstand skates can handle anything. The American company Epicurean started out making skateboard ramps but expanded in the surprising direction of manufacturing chopping boards after discovering that the wood fiber used in the ramps was also ideal for kitchen use.
Epicurean's paper composite boards are machine washable and withstand temperatures of up to 170 °C. What's more, knives stay sharp for long. Sounds like a perfect alternative to plastic cutting boards, which are neither particularly durable nor very nice to look at.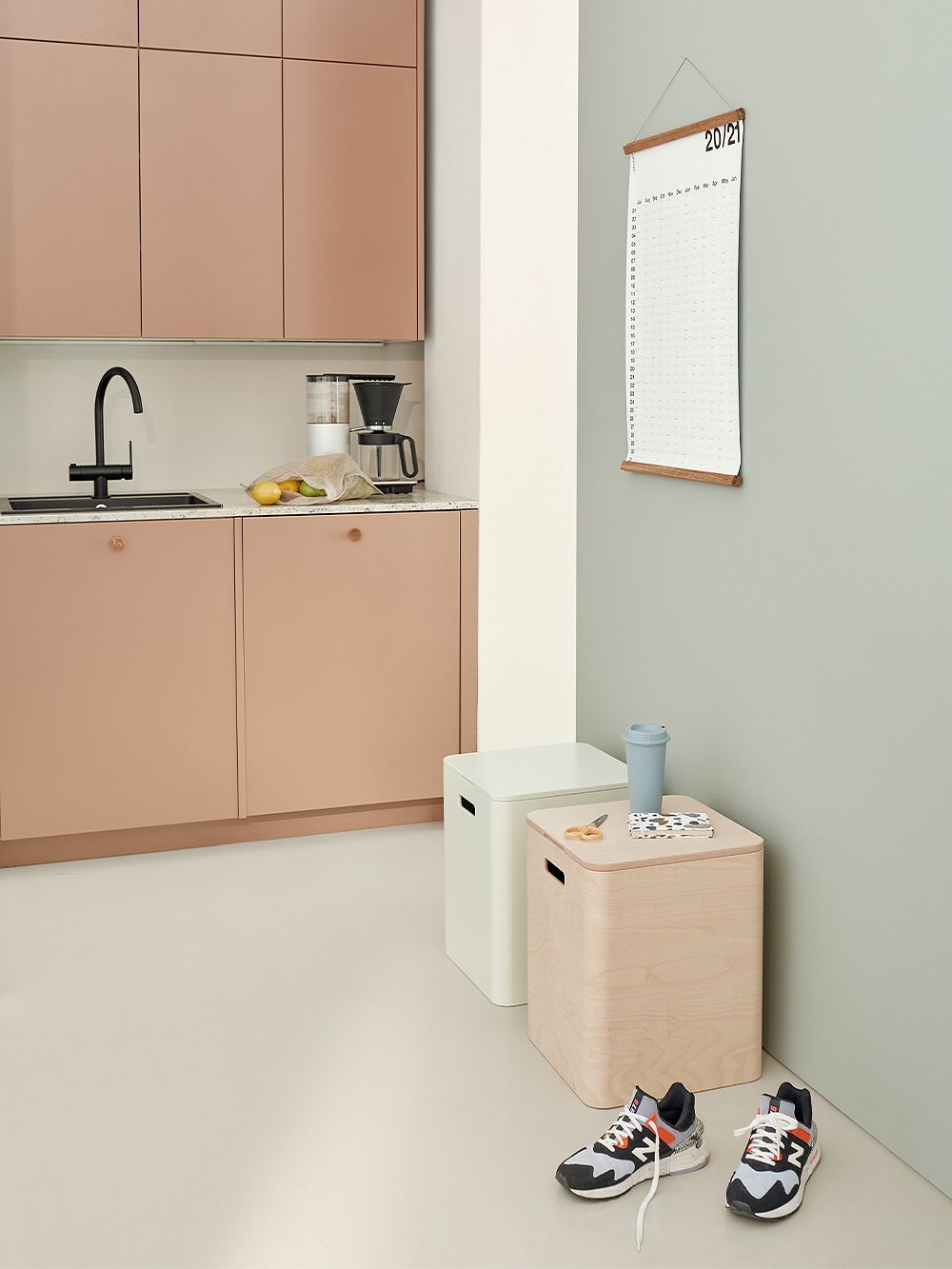 5. Extra space for recycling
Recycling can be troublesome in many homes, as the containers take up a lot of space. And in kitchens of all places, space is often in short supply. The Ecosmol Forever Bin and Ecomini Forever Bin recycling containers designed by Harri Koskinen fit well into many sorts of spaces and have handy compartments inside. Niimaar's plywood boxes are also highly flexible storage solutions, and can even be used as stools or little tables.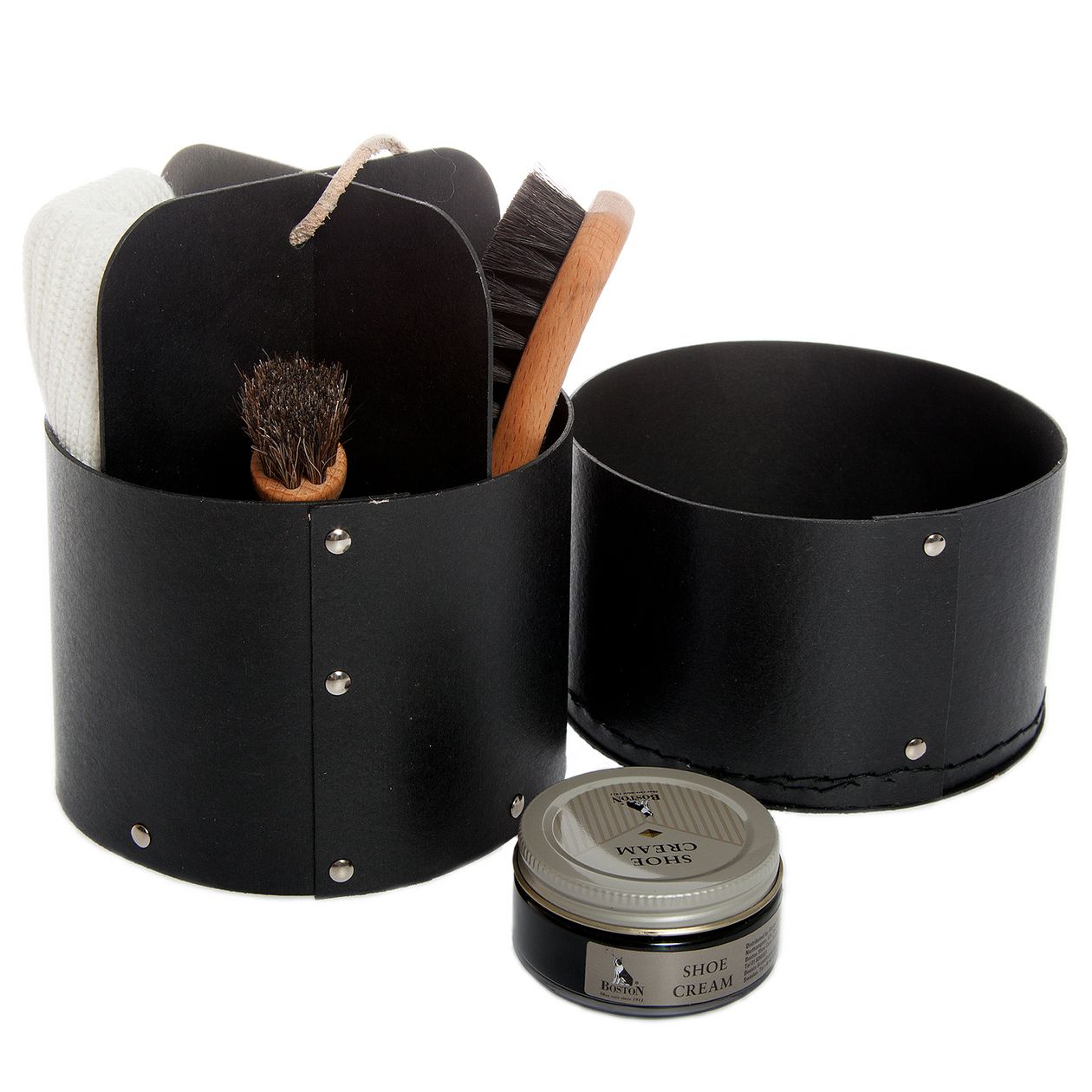 6. Putting shoes in their place
Taking care of clothes and shoes is essential for anybody who values their clothes and the environment. But where should shoe polishes and brushes be stored? The black storage box of the Iris Hantverk shoe care set certainly doesn't need to be hidden away – it's made to be seen, and will fit in fine on a shelf, for instance. It includes two shoe brushes made of beech and horsehair, black shoe polish, and a polishing cloth. A great gift idea!
• Iris Hantverk shoe care box >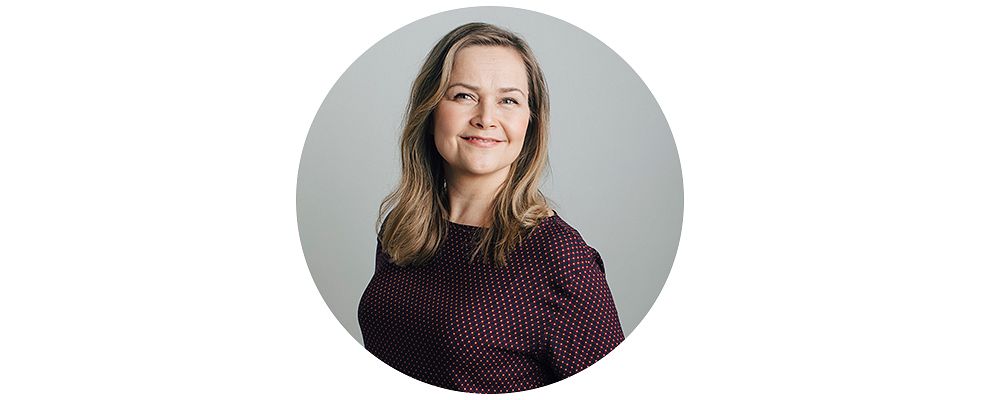 Avotakka producer Anu Karttunen truly appreciates items that make everyday life a little more fun: "my best cleaning tips are to make sure you have good cleaning equipment and wonderfully scented detergents, and put on your favorite music and get to work!"
See also:
Text: Anna Aromaa Images: Manufacturers