Wrapping presents may sometimes feel like a chore, so what if you made the wrapping a part of the gift? To help tackle holiday stress, we hand-picked four fabulous alternatives for wrapping paper from Finnish Design Shop's selection.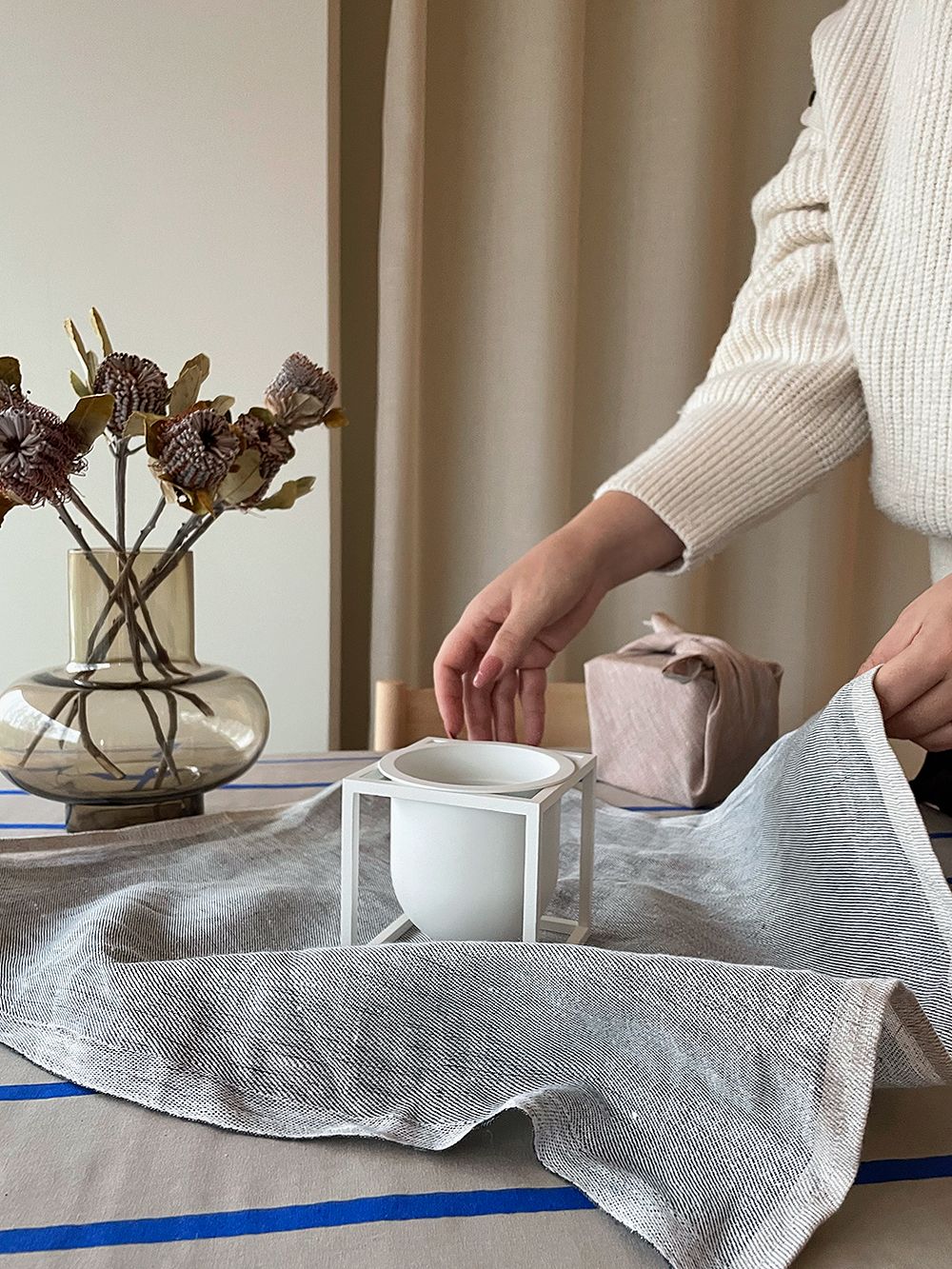 1. Wrap it up in fabric
Have you ever heard of furoshiki? The traditional Japanese method combines minimalist aesthetics with eco-conscious gifting, using fabric as the wrapping material instead of paper.
Our recommendation for wrapping small presents is the Aamu linen napkin from Lapuan Kankurit, which has an effortlessly relaxed and rustic look – so no worries, if your wrap isn't perfectly symmetrical! Instead of a napkin, you could also use a silk scarf or a piece of offcut fabric, but in any case, your wrapping material should preferably be square to make the process easier.
• Aamu napkins by Lapuan Kankurit >
• All table linen >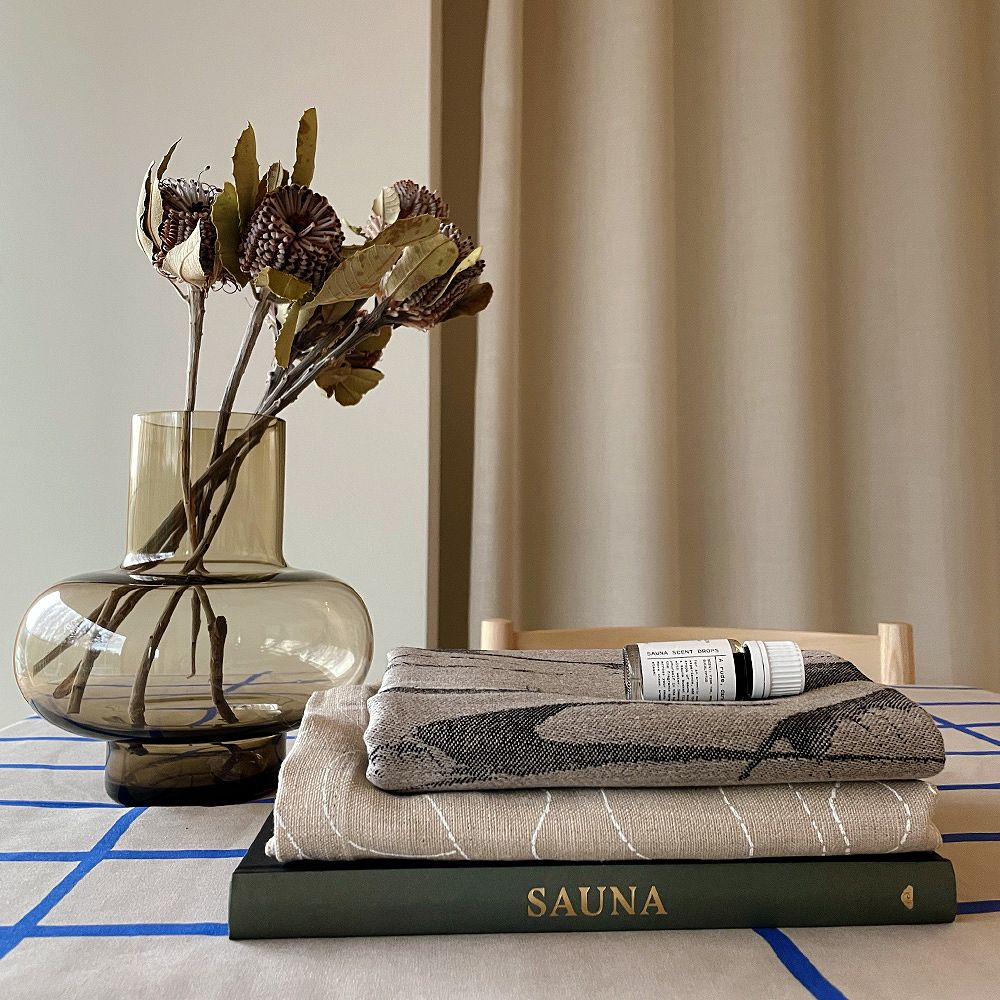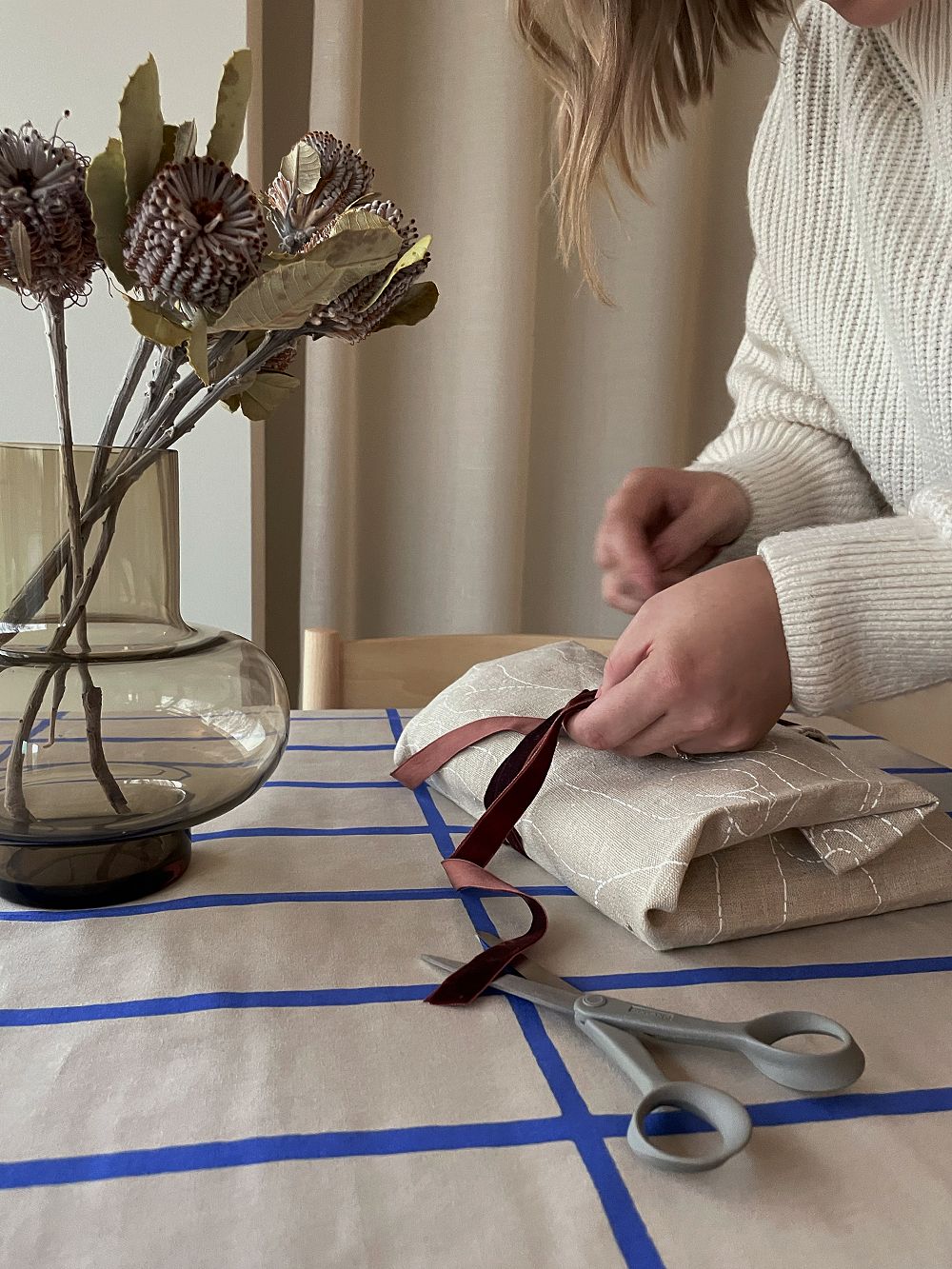 2. Tote bags of fun
The perfect tip for awkward-shaped gifts! If your present is asymmetrical or consists of multiple items, the easiest thing to do is to put it in a nice tote bag. A tote looks charming as is, especially if you choose it in a design that matches or complements your gift. But if you prefer a more traditional look, you can also fold it neatly and finish the present with a ribbon!
• Rakkauden meri tote bag by Saana ja Olli >
• All bags >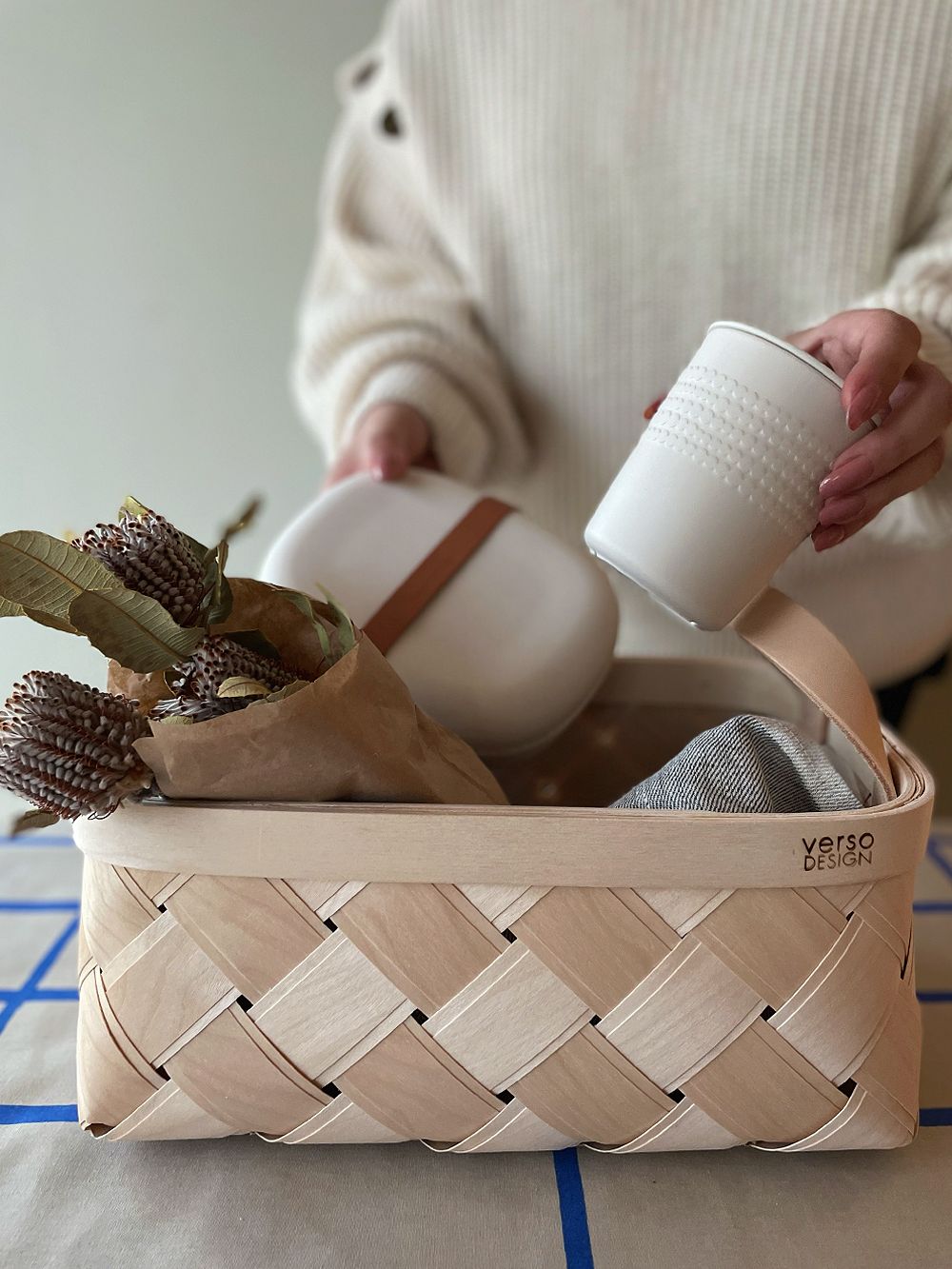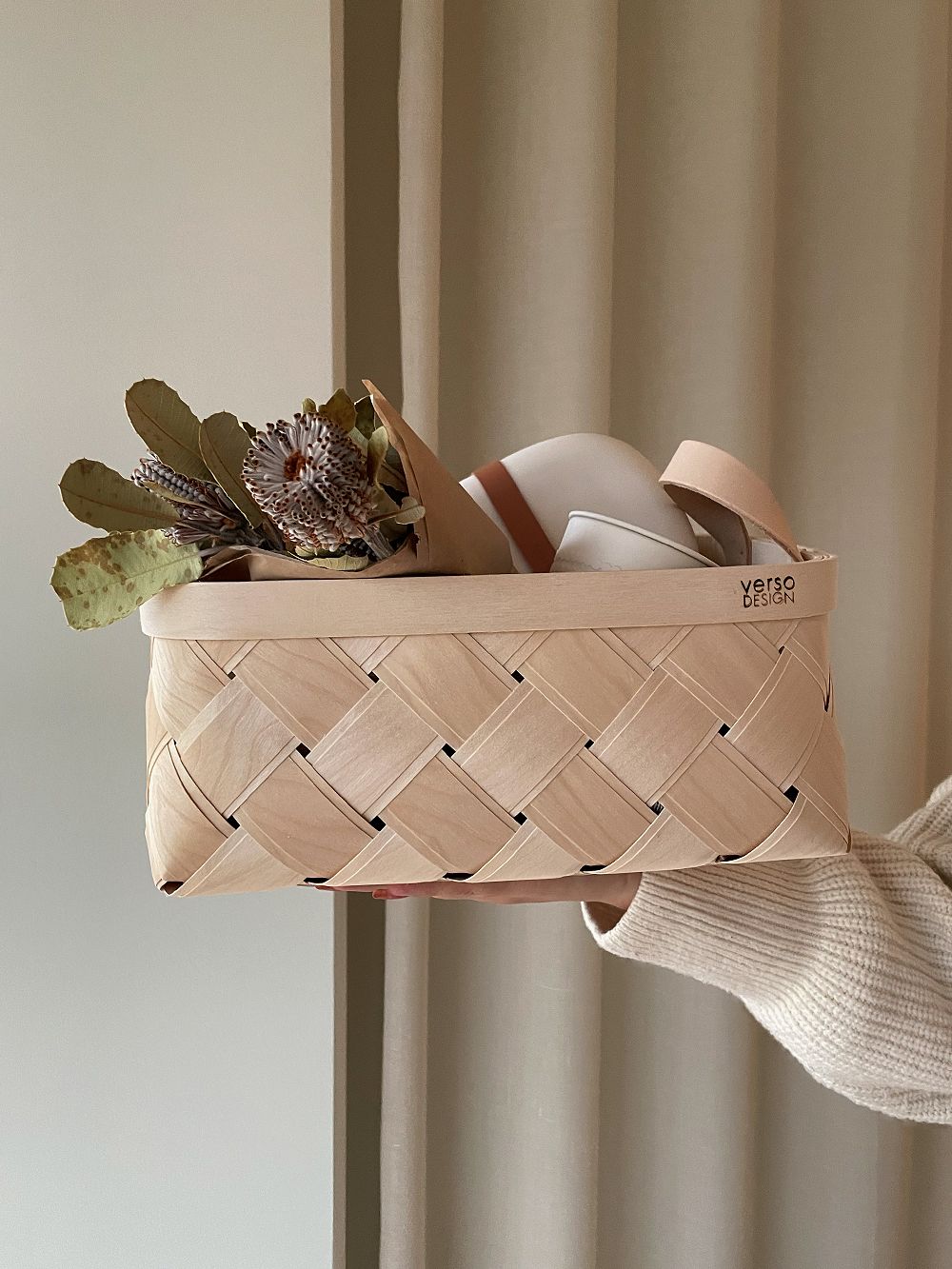 3. Basketful of design treats
A gift basket is a classic for a reason: it immediately makes your present look fancy and elaborate. Especially a gift set of any kind looks lovely in a basket or hamper, and you can always tone it down to a more minimalist style.
A basket is also very multifunctional, and the recipient can use it for whatever they may think of: storing, organizing, transporting, berry or mushroom picking. Or perhaps as a decorative basket for a houseplant!
• Lastu basket by Verso Design >
• All baskets and hampers >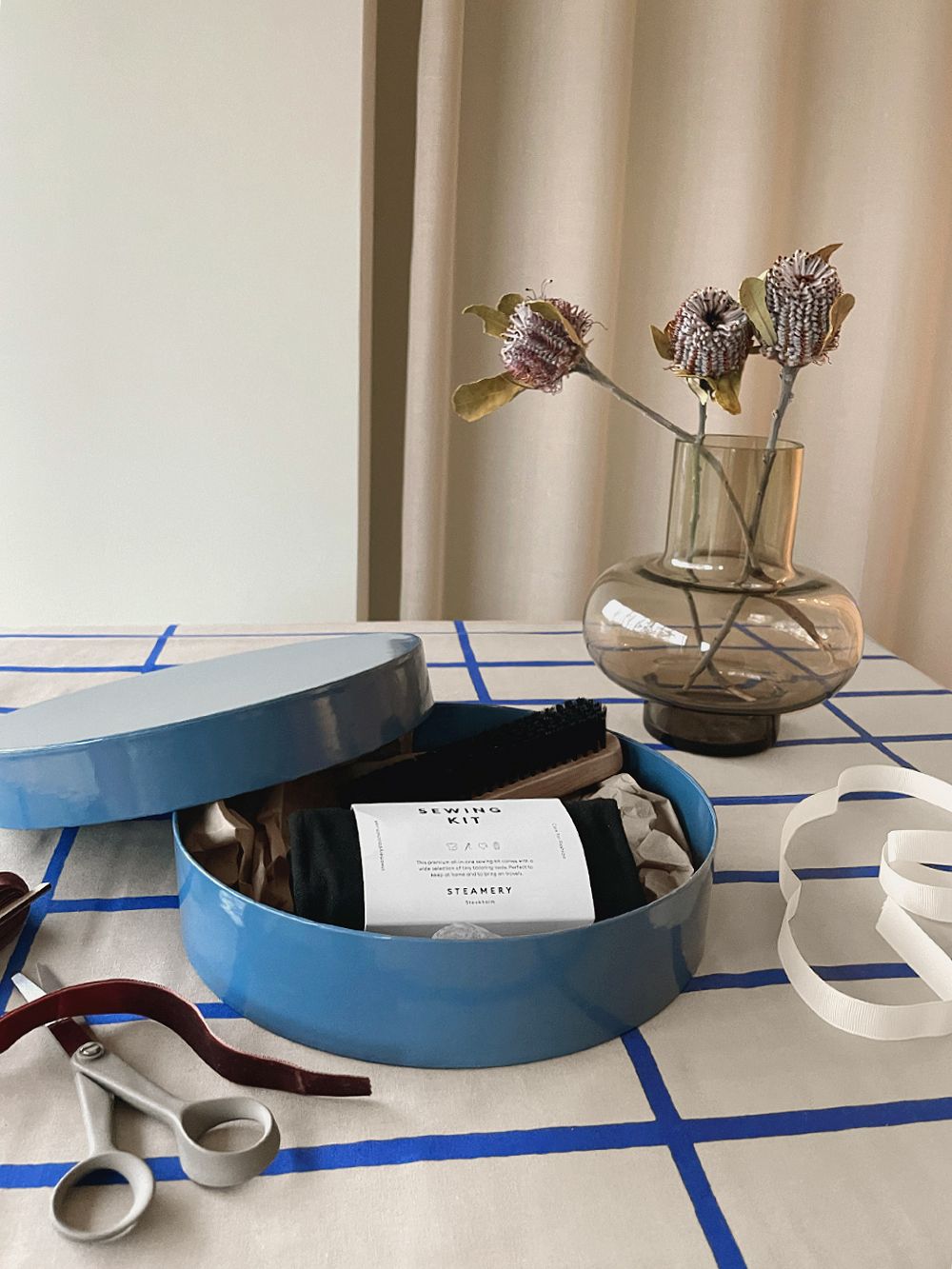 4. Think inside the box
A more traditional alternative for wrapping paper is a gift box, of course, with the perk being that it can be reused again, and again, and again. Another perk is that it doesn't only have to be used as a gift box, but for various other purposes – we can instantly think of a bunch of knicks and knacks around the house that we could store inside the box.
HAY's Colour Storage range features rectangular and round boxes in a multitude of delicious colorways that are sure to bring good cheer to both the gift giver and the receiver. Pick a box in the recipient's favorite color, for example!
• Colour Storage box by HAY >
• All boxes and containers >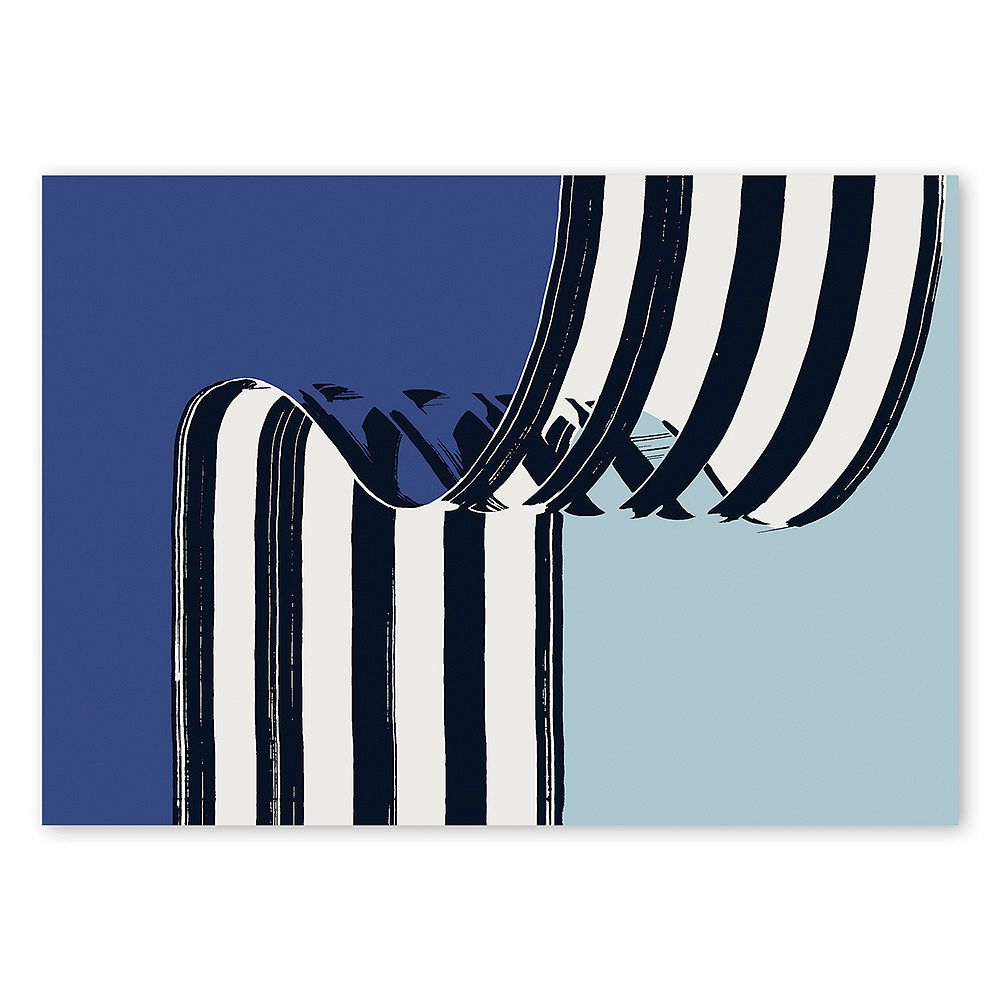 + 1: eGift card
If you want to skip wrapping, boxing, or basketing altogether, there's always the option of an eGift card – it can be delivered directly to the receiver via email in a matter of minutes. Effortless and eco-conscious!
See also:
• Curated gift ideas at Finnish Design Shop >
Text: Emmi Ratilainen Images and videos: Mira Ahola