Tokyo-born textile designer Eri Shimatsuka shared her holiday memories with Design Stories from both Finland and Japan and chose her favorite presents from Finnish Design Shop's selection. "The best thing about Christmas is for the family to spend time together, enjoying good food for several days," she says.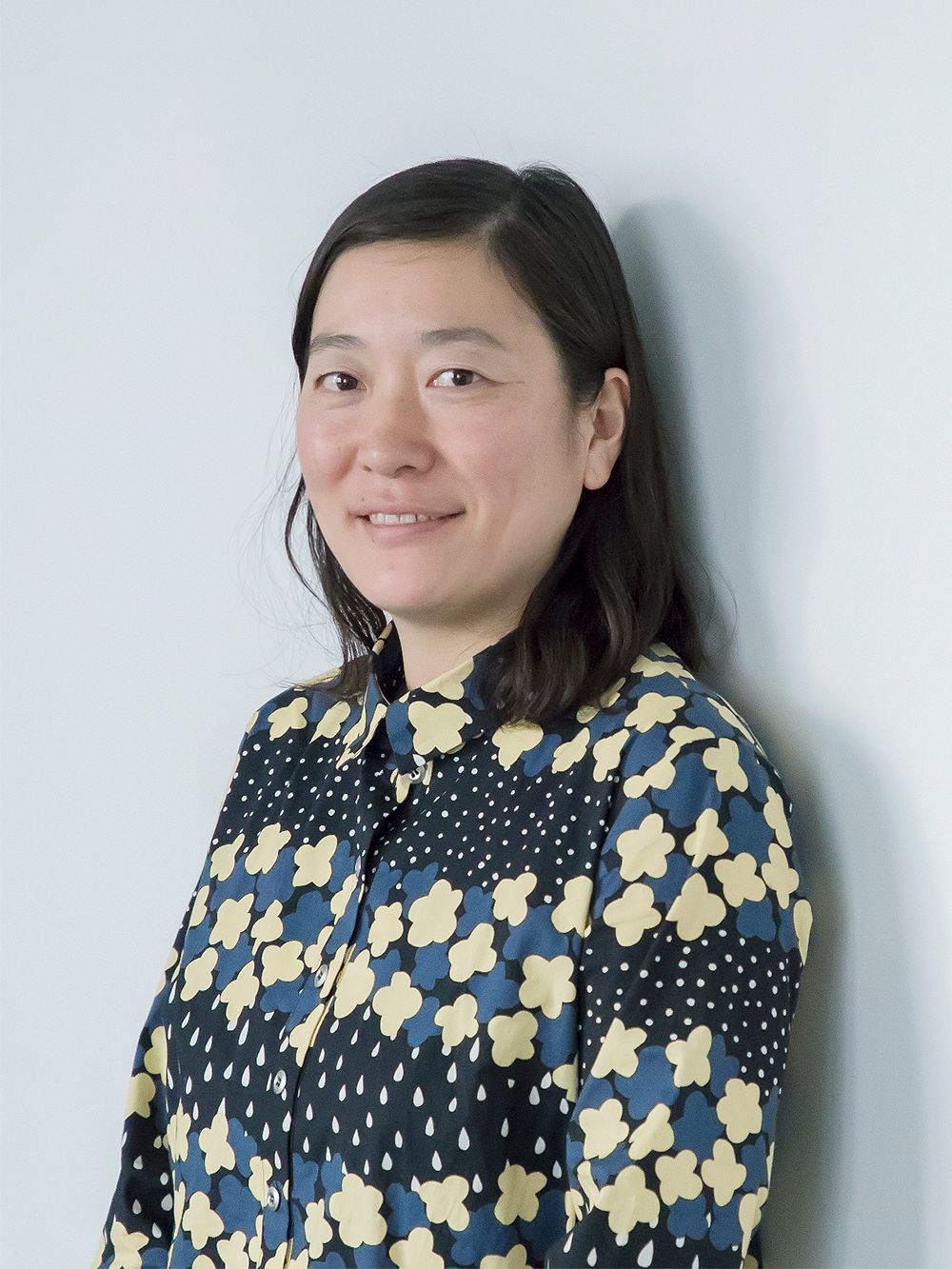 Hi, Eri! What have you been up to lately?
"In old Japanese, Christmas is called 'shiwasu', which means that it's such a busy time that even the monks run. For some reason, the end of the year is always a busy period, but in a good way. I'm not a fan of dark November, but when there is plenty to do, time just flies.
In November, I have an exhibition in Kämp Garden, Helsinki. The exhibition's theme is the first children's book I have illustrated, Kettu ja hiljaisuus ("The fox and silence"). The main character is a fox with big ears, sensitive to sounds. The exhibition area also has a foxhole and workshops where children and adults can seek silence.
I usually work alone at home, especially when working on new ideas. On the other hand, it's wonderful to meet people and get direct feedback. I'm also working on a few children's book projects both in Finland and Japan, and an essay book project in Japan."
What traditions do you or your family have for end-of-year celebrations?
"I think it's wonderful to wait for Christmas. Previously I wasn't too much into Christmas, but after I had my child, things changed. It's fun to bake gingerbread cookies, decorate the Christmas tree, light candles and listen to Christmas songs.
"Previously I wasn't too much into Christmas, but after I had my child, things changed."
We like to hang Christmas decorations on a fabric with my design of Kuusimetsä ("Spruce forest"). We have made our own decorations at the Udumbara pottery studio. When I was designing the Kuusimetsä pattern, I wasn't thinking it would be a replacement for a Christmas tree, but I noticed it does the job rather well. It's ideal for a small Japanese home or for someone with a spruce allergy. It's also sustainable because you can use it year after year.
It varies where we spend the holidays: sometimes with relatives, sometimes with friends in Lapland, and sometimes the three of us go abroad. If we are in Finland, we eat traditional Finnish foods, go in the sauna and relax in front of the fire."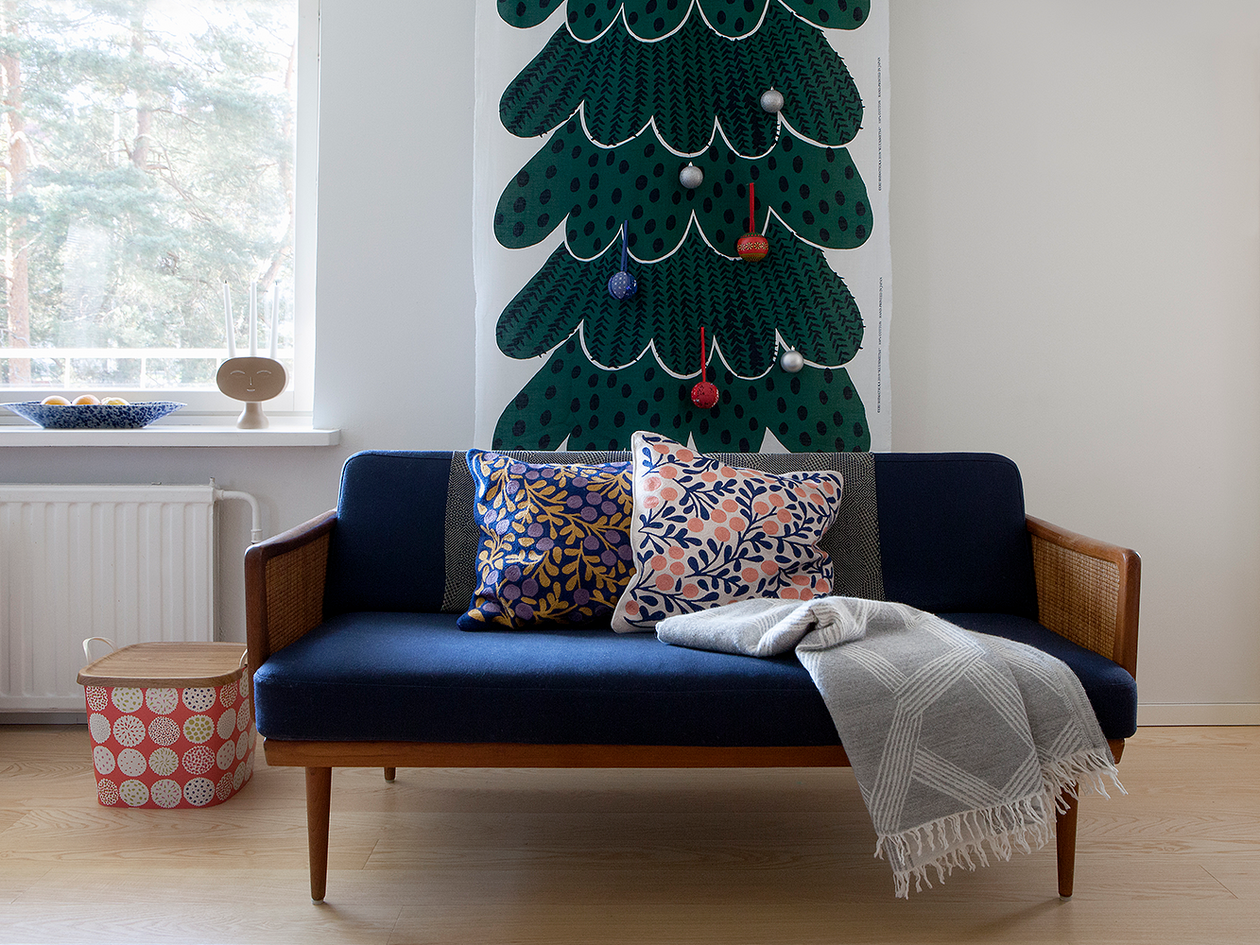 How does celebrating Christmas in Finland and Japan differ from each other?
"45 years ago, my family lived in New York, and they picked up some influences for the celebrations. We had a large Christmas tree and when I woke up in the morning, a present had been brought by Santa Claus next to my bed.
"I was surprised that there are so many Christmas-related things to do in Finland – Finland really is a Christmas country."
I was surprised that there are so many Christmas-related things to do in Finland – Finland really is a Christmas country. It was pretty new to me that some people get stressed about the holidays. In Japan, we have no such strong traditions, and we enjoy Christmas more lightly. I've learned more traditions since I moved to Finland. I think the best thing about Christmas is for the family to spend time together, enjoying good food for several days. The Japanese New Year is more like the Finnish Christmas. When the clock strikes twelve, people go to the temple to pray for the new year. At New Year, you eat plenty of traditional foods – and the same food for many days!"
What is the best Christmas gift you have received or given?
"As a child, I got a magic wand, which my mother used to beat the mattress, and the wand broke. I'm sure I felt bad at the time, but fun things are remembered for a long time, and they make unique memories. My husband gave me a ceramic candleholder and it broke when he tried to push too large a candle into the hole. Fortunately, it has been fixed, because it's an item we hold dear. My husband and I exchange small presents – nevertheless, the most important gift is to be together with your family."
Eri Shimatsuka's gift picks: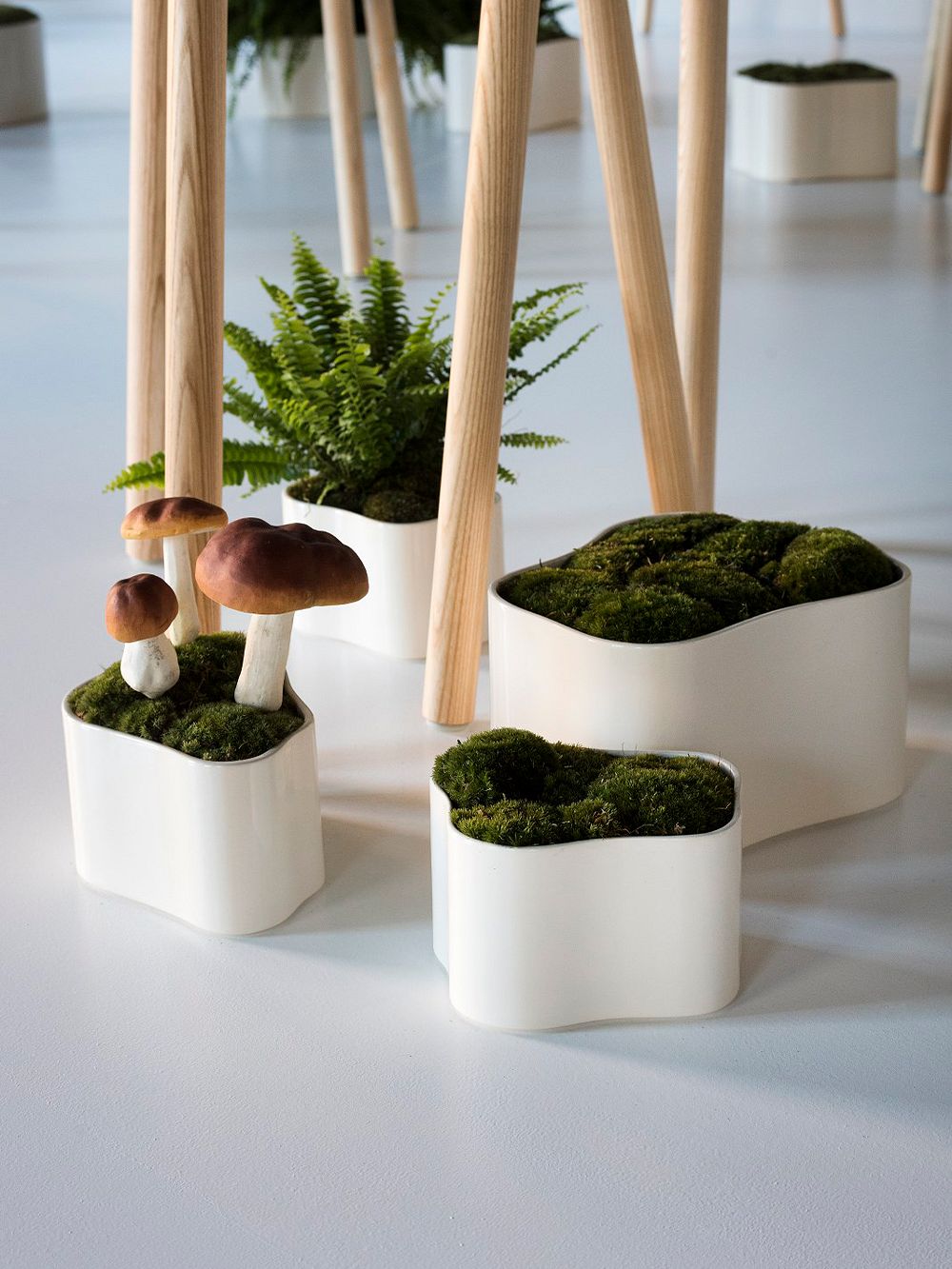 Riihitie plant pot by Artek
"My husband is an architect and in his childhood, he lived in a terraced house designed by Alvar Aalto in Rovaniemi. Aalto has also had a big influence on me, and we have traveled a lot around Finland to see the buildings he has designed. Aalto's home in Helsinki is one of my architectural favorites and it's great that Artek's Riihitie plant pot collection was inspired by the large pots on the Aalto home terrace."
• Riihitie plant pot by Artek >
• All indoor gardening >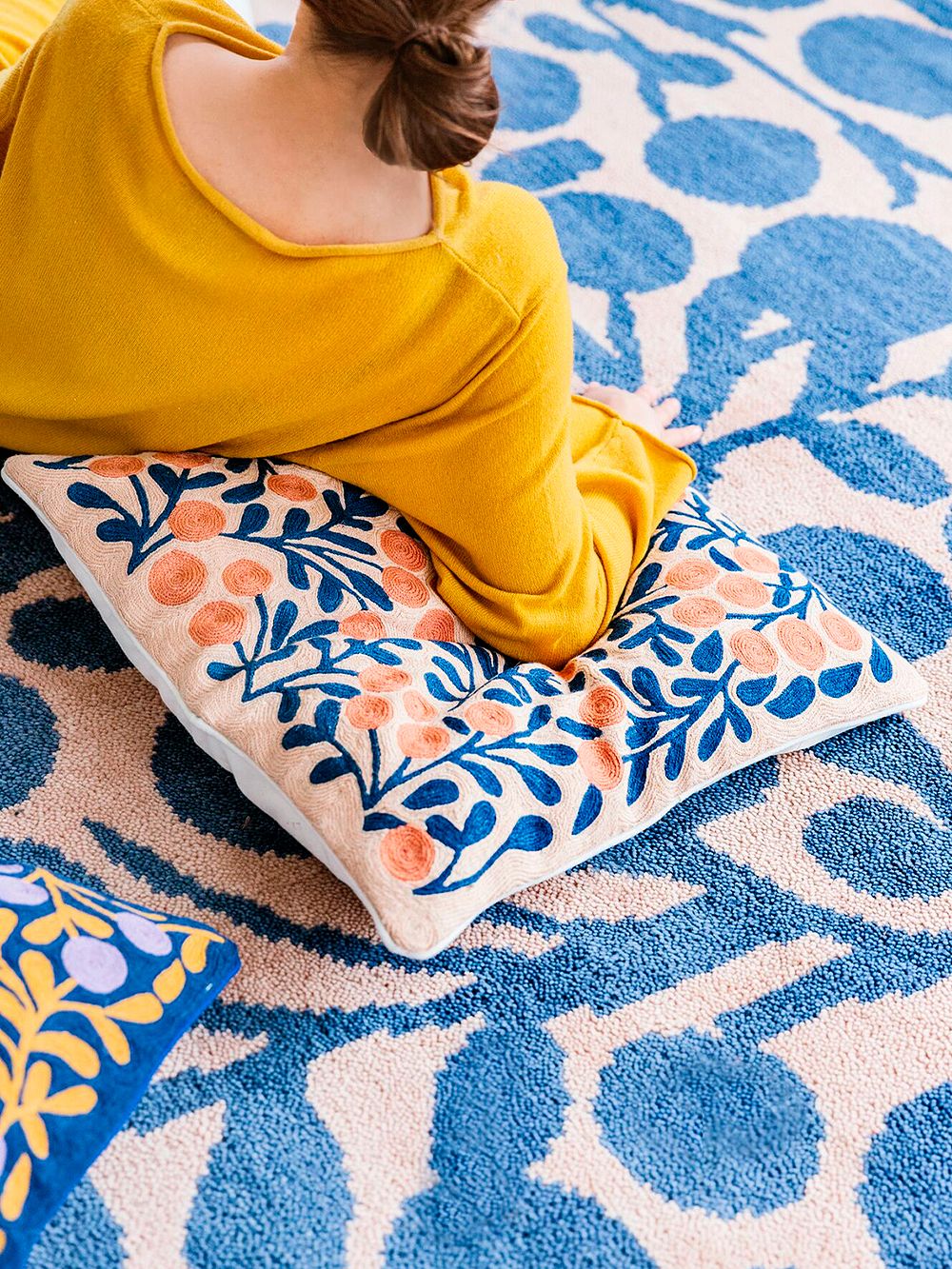 Terttu cushion cover by Finarte
"I designed the Terttu cushion covers and rugs in the same series for Finarte. They originate from the same draft, but different techniques create quite different moods – yet they work nicely together! The pillowcases are made using an embroidery technique. The high-quality handiwork can be seen in the products, and it looks delicious. The beige version creates a warm atmosphere and is nicely suited for Christmas."
• Terttu cushion cover by Finarte >
• All textiles >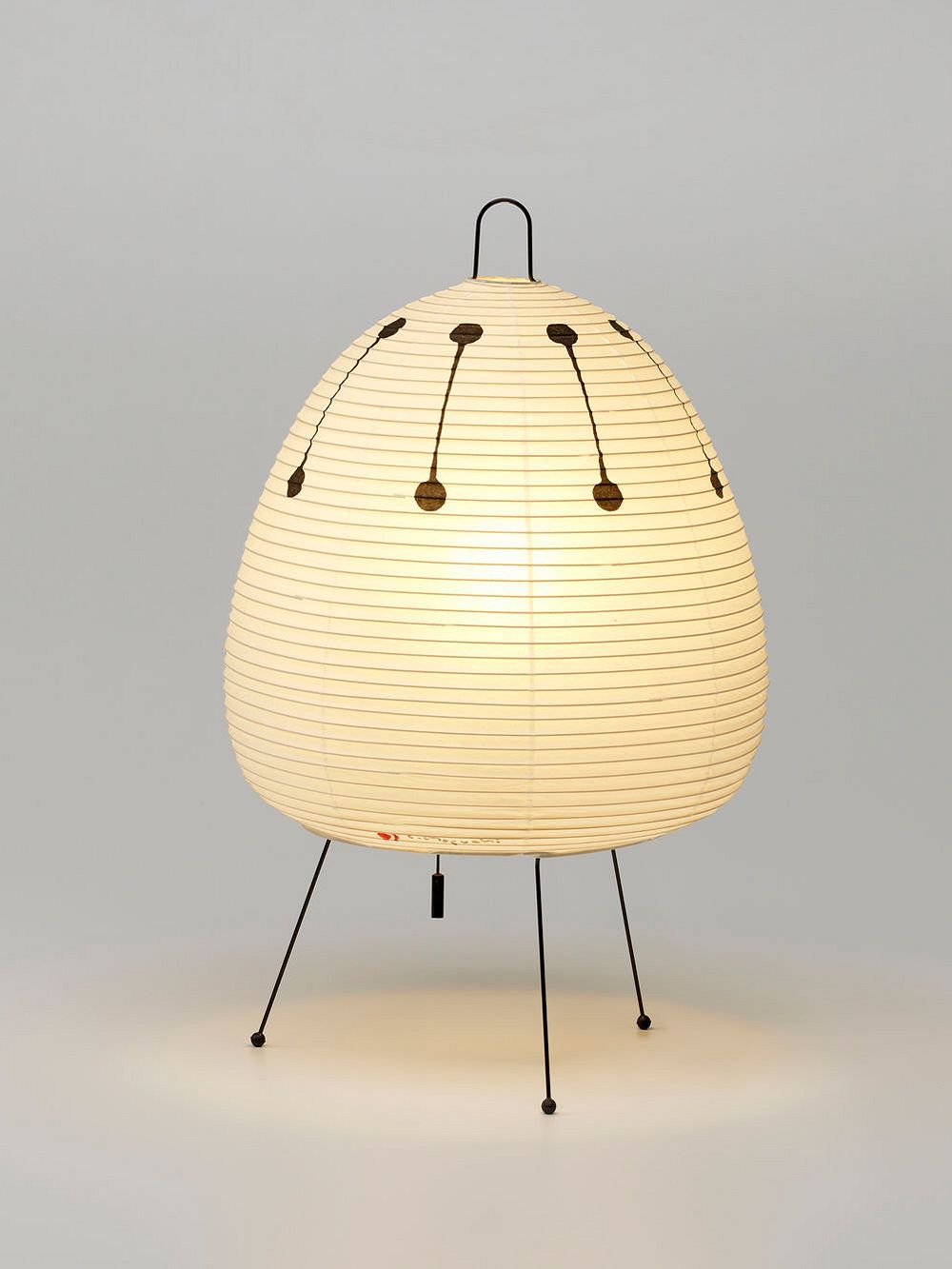 Akari lights by Vitra
"Akari is a collection of lamps designed by Isamu Noguchi, made with Japanese paper. A few years ago, I visited Akari's factory in Gifu. It's always inspiring to visit a factory and see how a product is made. It's magical how experienced artisans focus fully on their work, and their hands move swiftly. We have a few lampshades by Akari, and they fit well in a Nordic home. I always feel at home when I see soft light through Japanese paper."
• Akari 1AD table lamp by Vitra >
• All table lamps >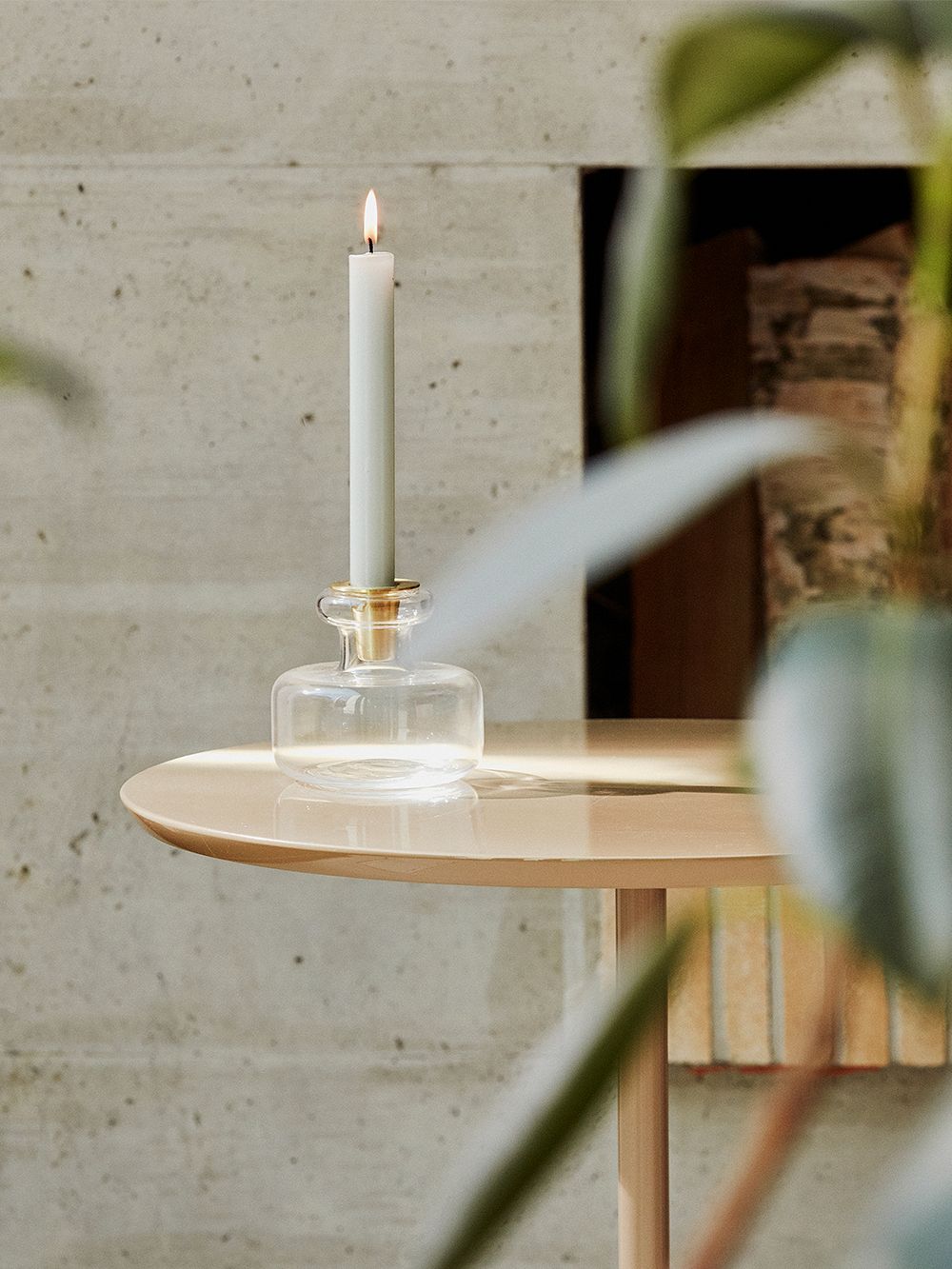 Puteli candleholder by Marimekko
"The Puteli candleholder by Carina Seth Andersson is not only beautiful but also very practical as it doubles as a vase. Many people use candle holders only in the winter, but this product can be used the whole year round, which is clever!"
• Puteli candle holder by Marimekko >
• All candles and candle holders >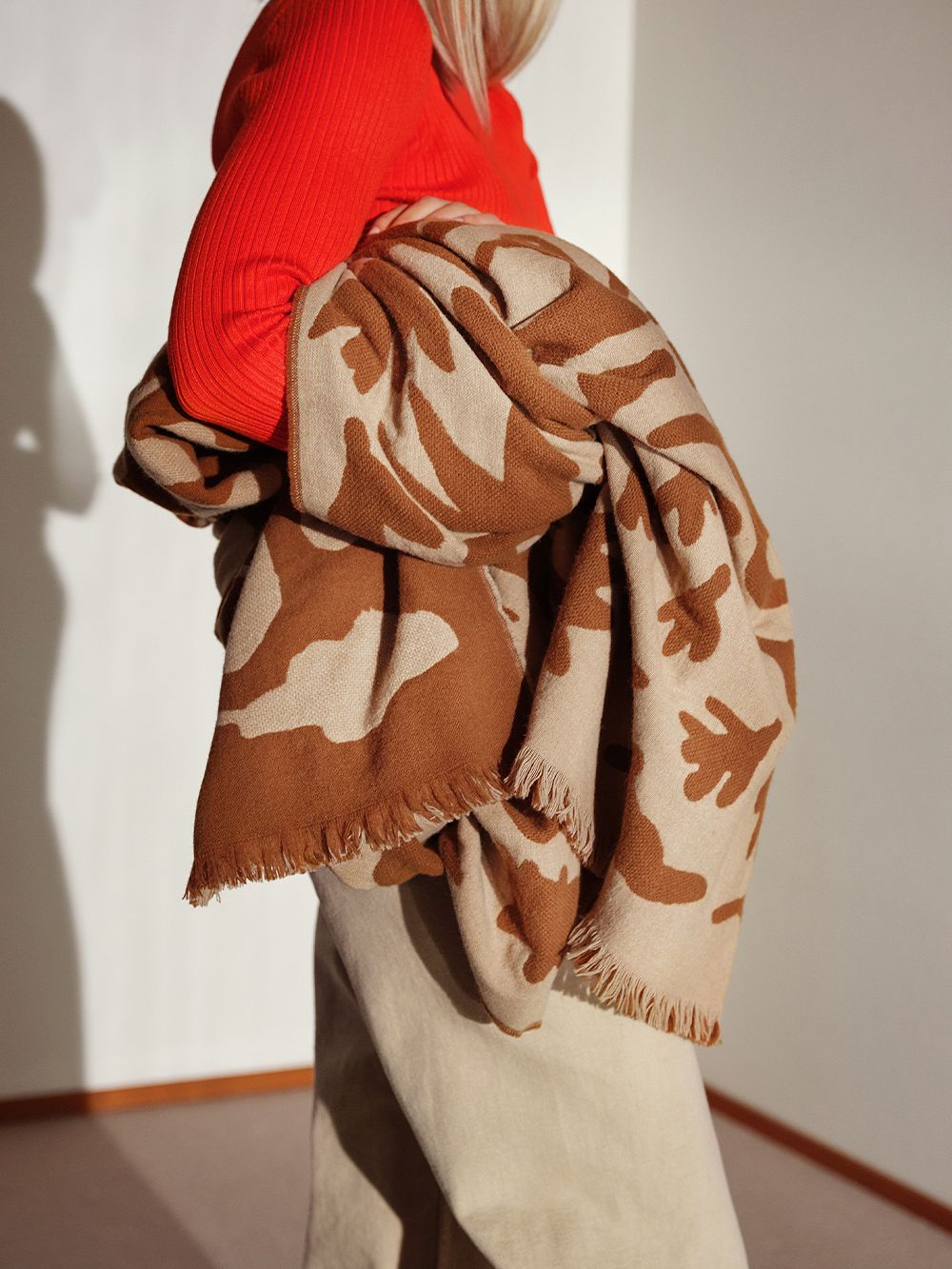 OTC Cheetah blanket by Iittala 
"Oiva Toikka was a truly inspiring person. I learned to know him in Okinawa while I was on a month-long traineeship. Fujiwo Ishimoto and Oiva came to visit Iriomote Island and I was their guide. Whenever we met after this, Oiva said that he'd like to go back and see the mangrove forest. He was a playful, creative, and genuine person – these characteristics are present in much of his work. He was really good at making patterns and used to make them for Marimekko, too. I like the relaxed feel and playfulness of the Cheetah pattern."
• OTC Cheetah blanket by Iittala >
• All blankets >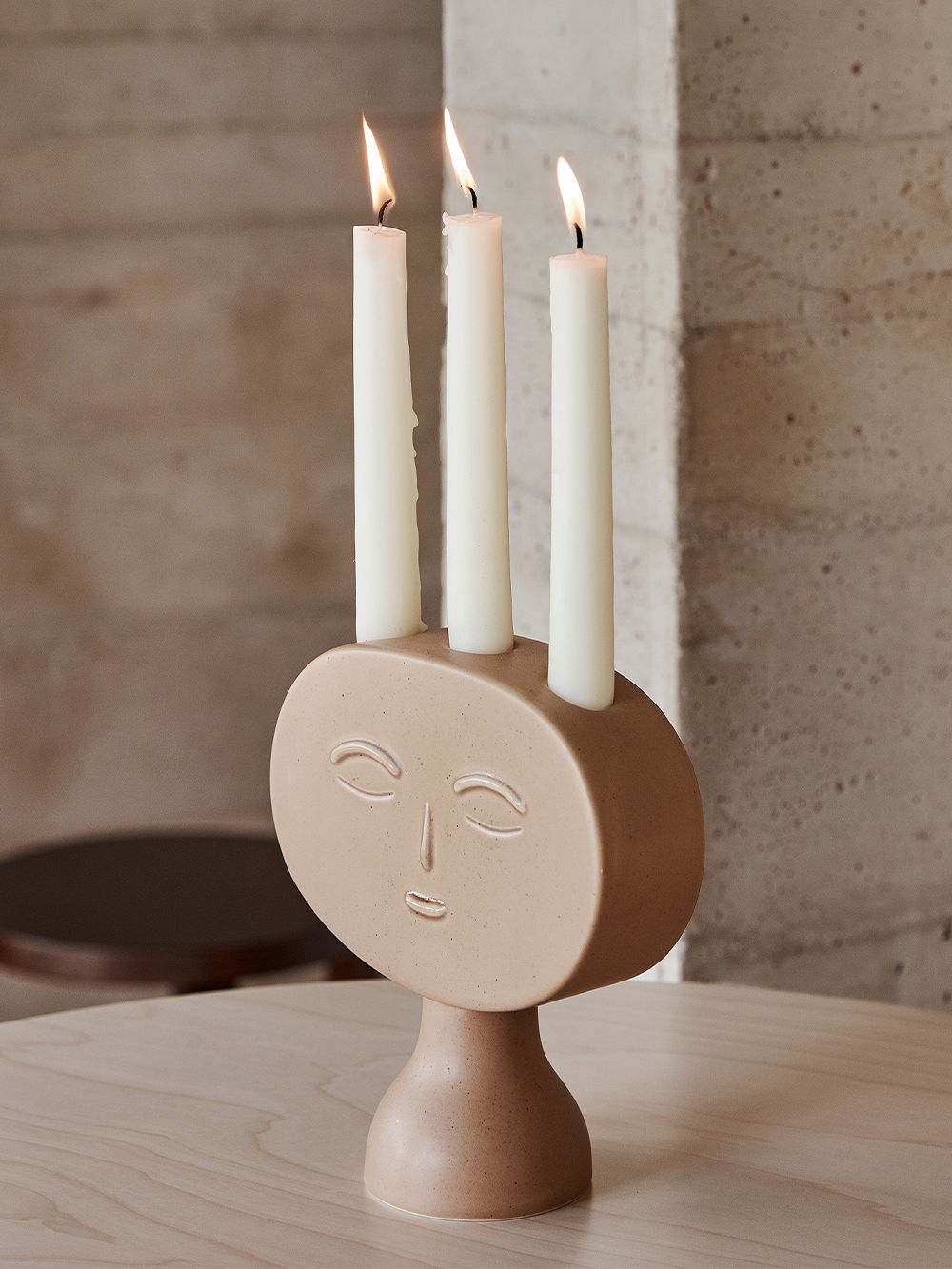 Lucia candleholder by Artek
"I love COMPANY's designs. My husband is their regular customer because he is a good friend of the designers, Aamu Song and Johan Olin. I get a COMPANY product as a gift from my husband every year. Their items always have a warm atmosphere that makes me feel good. The Lucia candleholder is one of my favorites, and we use it a lot as we wait for Christmas."
• Lucia candleholder by Artek >
• All decoration >
---
Eri's TOP3 this Christmas:
The Snowman animation 
Box of chocolates  
Baking gingerbread cookies
---
See also
• All products designed by Eri Shimatsuka >
• Eri Shimatsuka's profile on Instagram >
• Design Stories: A Helsinki home celebrating patterns and play >
• More gift ideas at Finnish Design Shop >
Text: Sarianna Määttänen Portrait: Norio Kidera Images: Manufacturers