Many of us find minimalist homes appealing, and no wonder. You can begin the journey toward minimalism by taking a few small steps: we offer you seven tips for turning your home into a simple oasis for relaxation.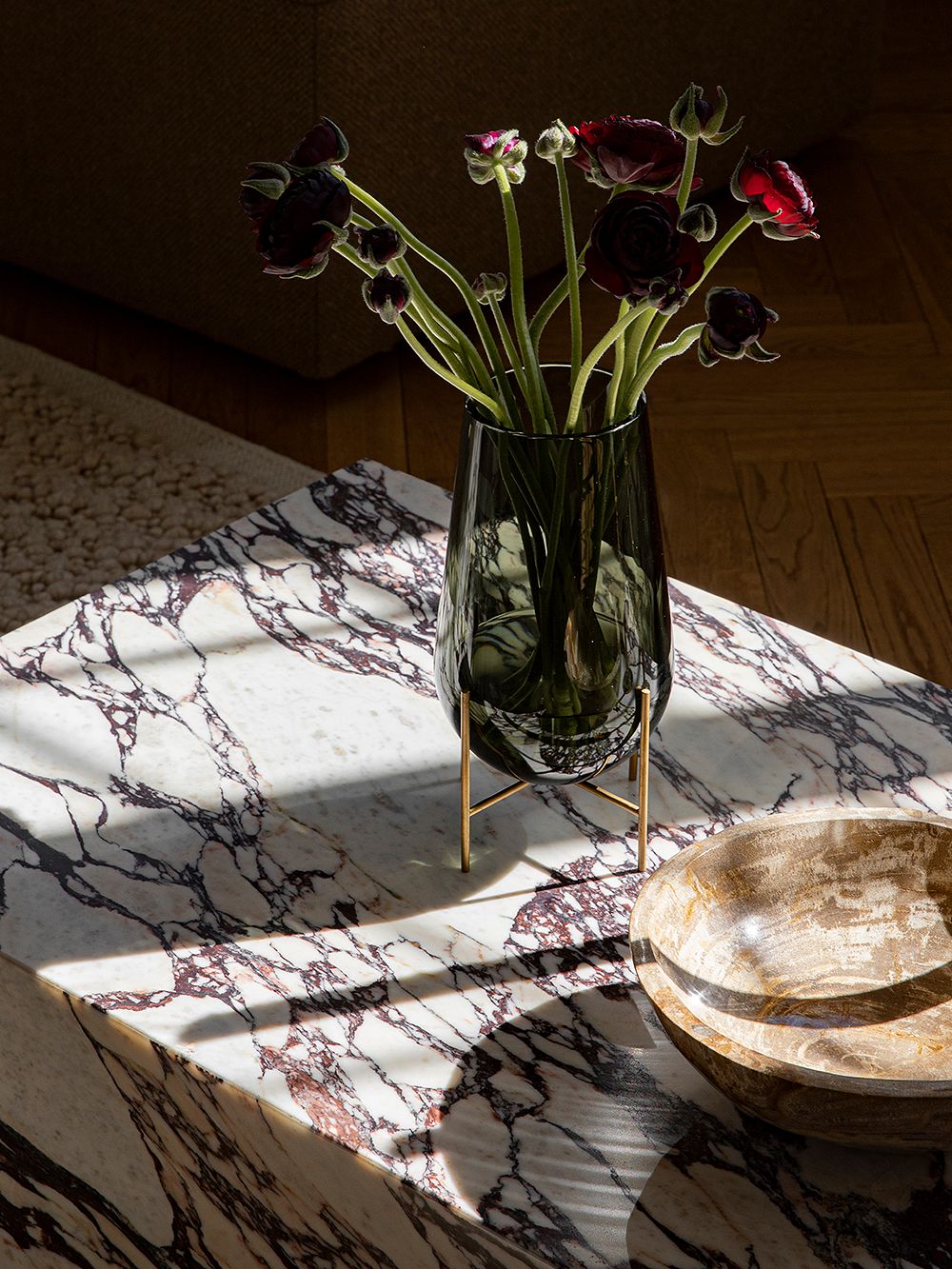 Select simple shapes
Did you know that minimalism draws on the art movement of Abstract Expressionism developed in the United States in the 1960s? The fundamental idea behind the movement was that art should not depict things in the real world, which is why the pieces typically consisted of simple geometric shapes.
The marble Plinth coffee table by Menu resembles a minimalist piece of art in all its sculptural simplicity. The ultra-simple rectangular shape of the table creates a fascinating contrast with the organic marble pattern created in the course of thousands of years. Each Plinth table is unique.
• Menu's Plinth table >
• All coffee tables >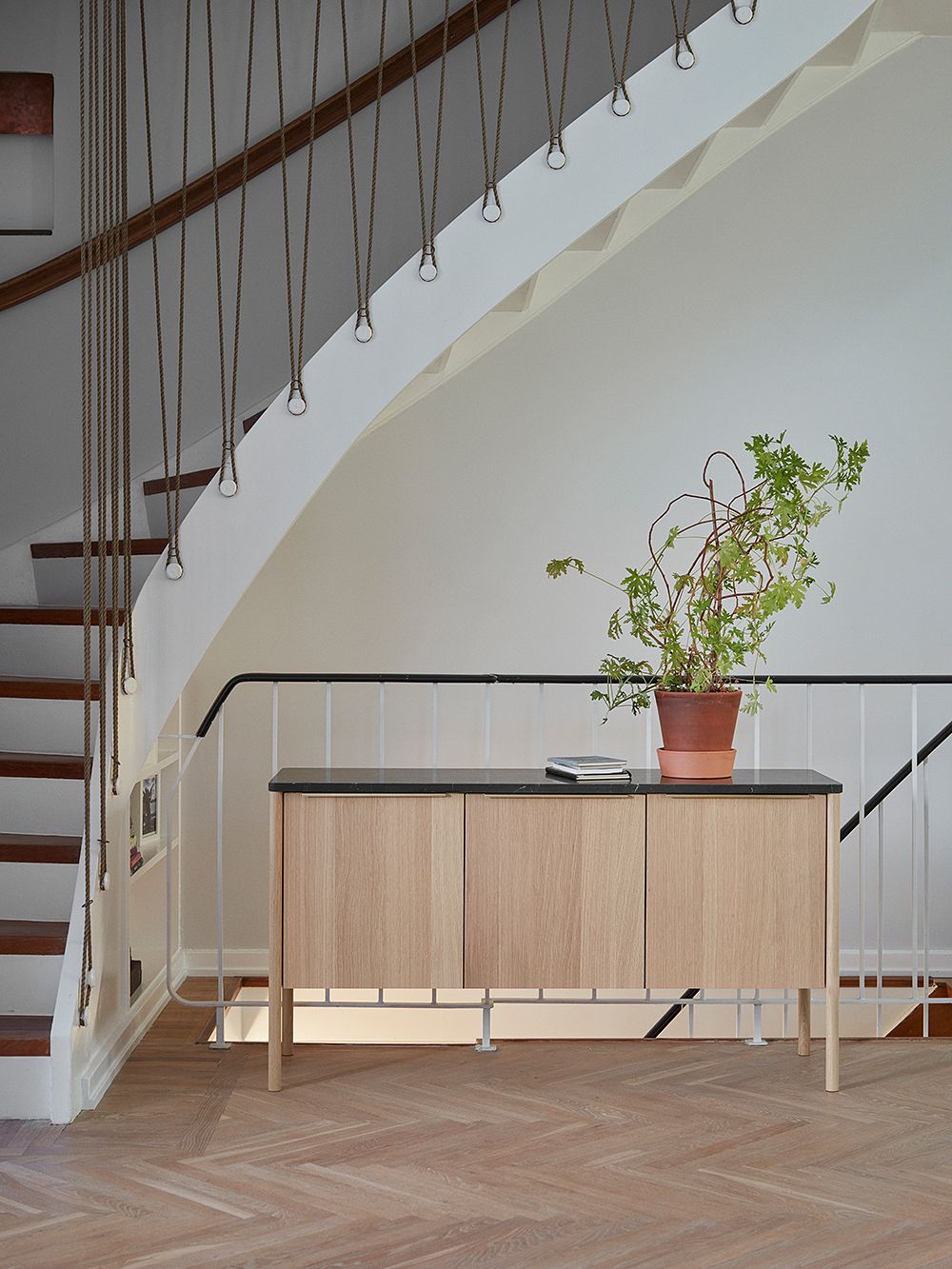 Declutter countertops
It's almost therapeutic when you can let your eyes roam freely over the rooms without any unnecessary visual stimuli. That's why it's worth hiding charger cables, remote controls, magazine stacks and other everyday items often accumulating on countertops behind closed doors after use. For example, Skagerak's streamlined Jut cabinet with adjustable shelves is both a beautiful and practical choice for this purpose. The cabinet designed by Thomas Jenkins is made of oak and features brass handles.
• Skagerak's Jut cabinet >
• All sideboards & dressers >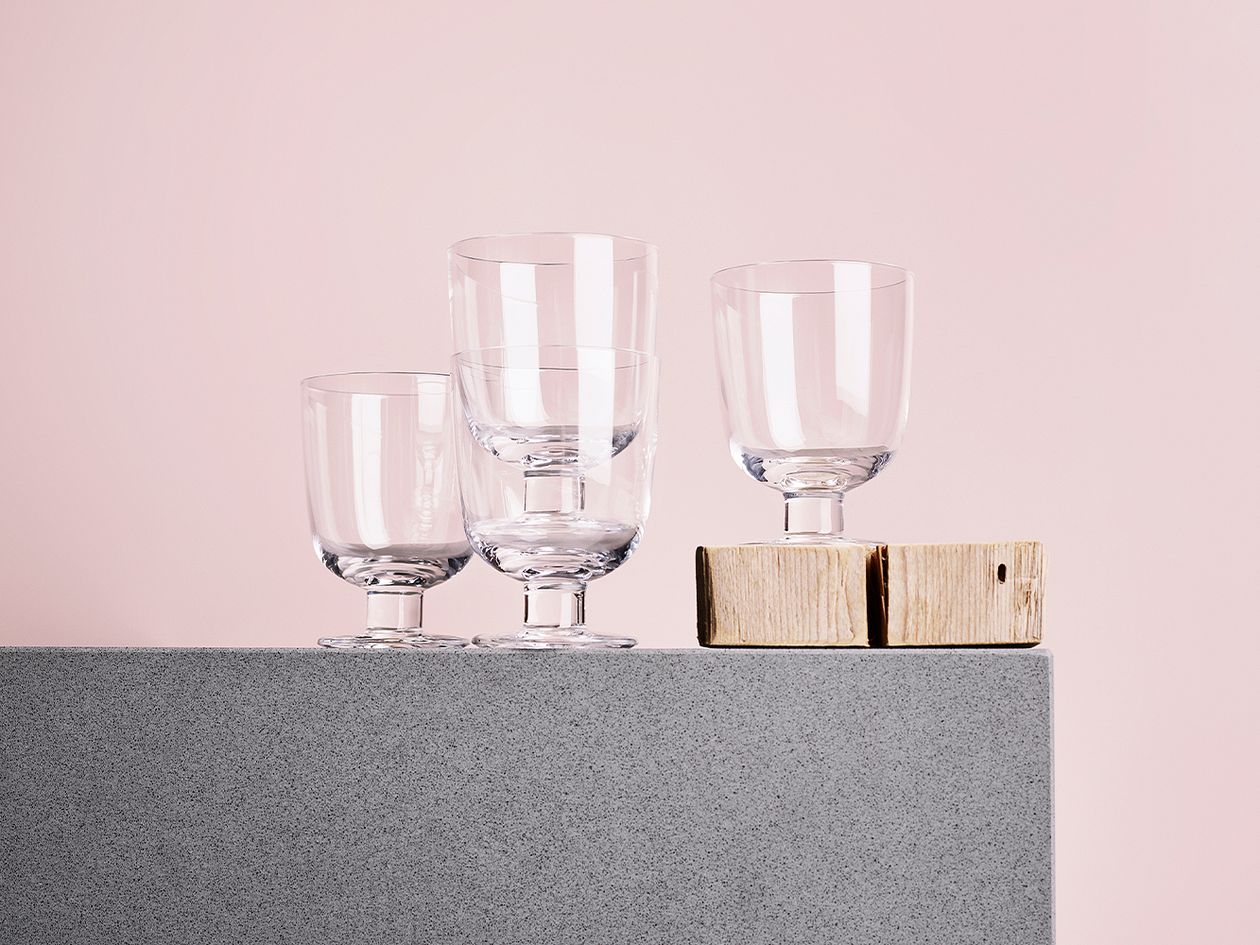 Fight the clutter
In a minimalist home, there is no need to stress about brimming cupboards. The number of items in the kitchen stays under control as well when you select products with several purposes. For instance, Iittala's goblet-shaped Lempi glasses are perfect for use as drinking glasses with everyday meals as well as wine glasses on more festive occasions. The Lempi glasses created by Swedish designer Matti Klenell have gentle shapes and are easy to stack, only taking up little storage space. The glasses won the Red Dot Design Award in 2012.
• Iittala's Lempi glasses >
• All tumblers >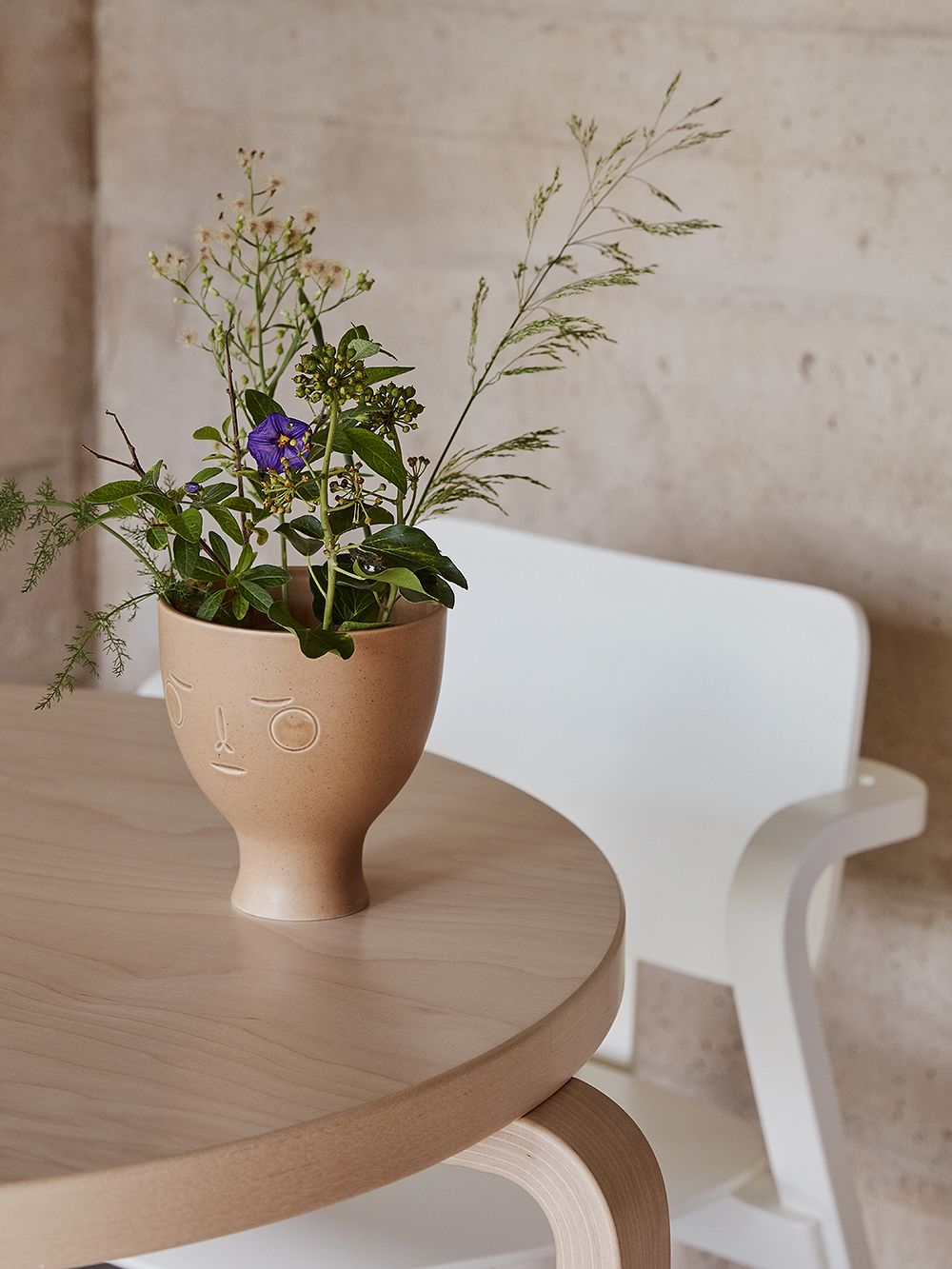 Careful with colors
Minimalism doesn't mean that the interior has to be all black, white and beige – unless you want it to be. Only using a few select colors does, however, prevent you from getting bored with the items in your home. And what is more, this way even individual splashes of color in an otherwise subdued interior make a real impression.
Artek's Midsummer Dream vase is just such a delightful eye-catcher, with a sand-yellow tone that goes perfectly with a wide range of colors. The ceramic vase created by the designer duo COMPANY is part of Artek's FIN/JPN Friendship Collection, which was launched in 2019 to celebrate the 100th anniversary of diplomatic relations between Finland and Japan.
• Artek's Midsummer Dream vase >
• All vases >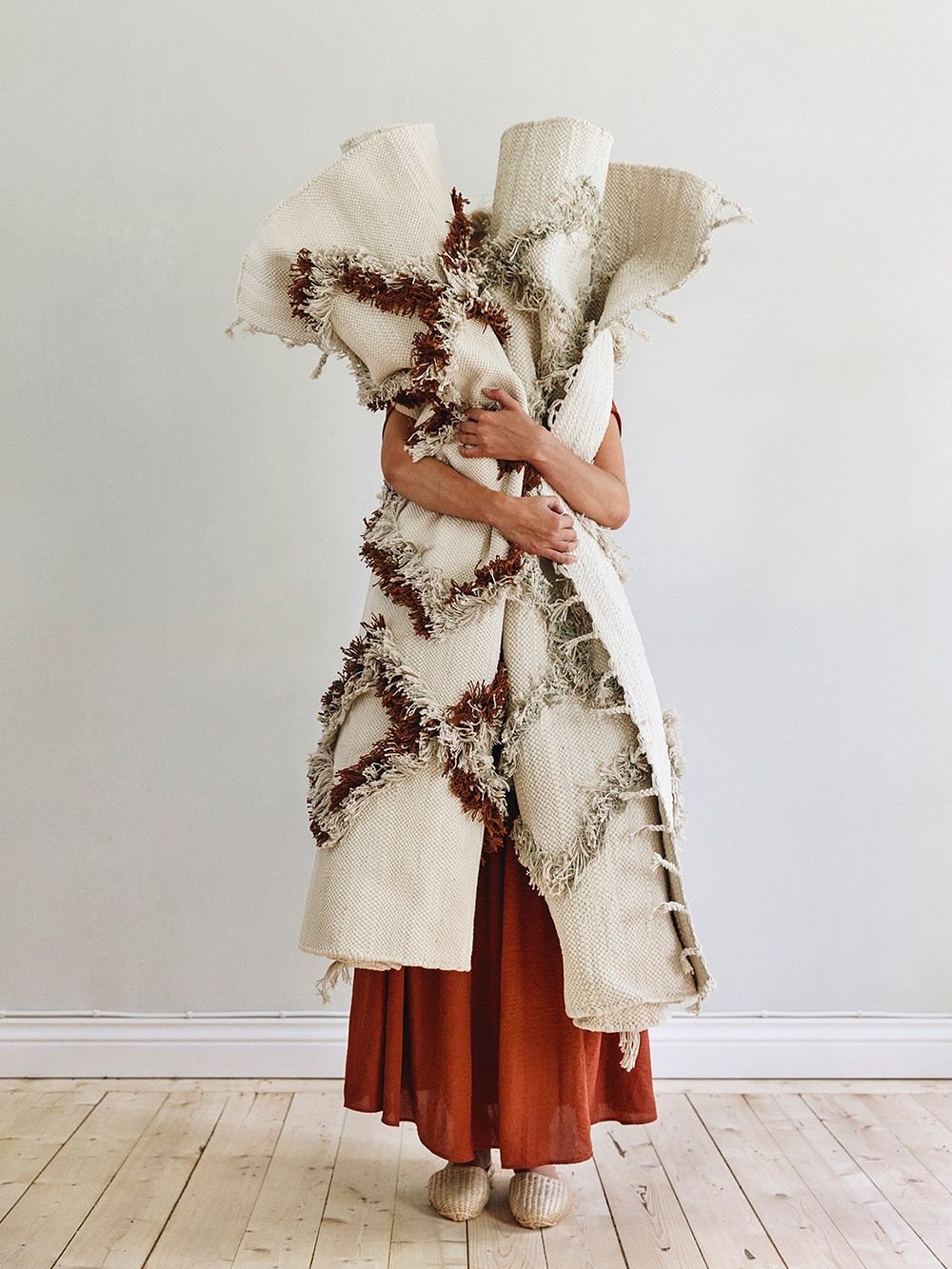 Keep the patterns simple
When thinking of a minimalist home, many probably think of a subdued interior without that many playful pattern combinations. Finarte's Tie rug is perfect for a minimalist home: its simple, tufted angular pattern gives the room character without stealing the entire show. The rug by the designer duo Saana ja Olli is made by hand in India using recycled cotton.
• Finarte's Tie rug >
​​​​​​​• All cotton rugs >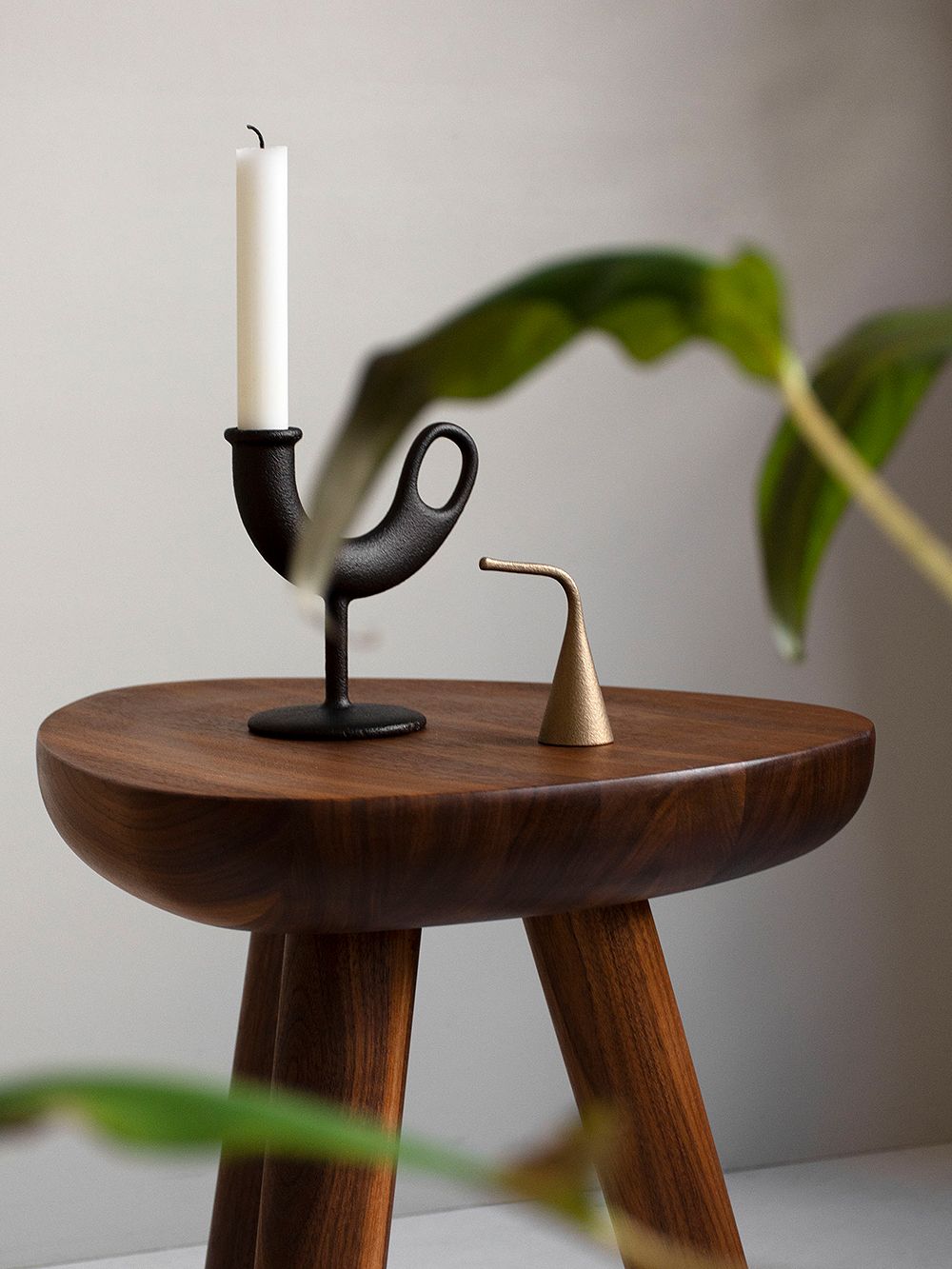 Go easy on the decorative items
In a minimalist interior, individual decorative items and objects that are meaningful to the residents also get the chance to stand out. For example, Anderssen & Voll's Ildhane candleholder is an interior element that looks impressive in all its simplicity – even if there's no candle in it. The shape of the cast-iron candleholder resembles that of a bird with a handsome tail. The Norwegian name of the product, Ildhane, translates directly as "fire rooster".
• Nedre Foss' Ildhane candleholder >
​​​​​​​• All candleholders >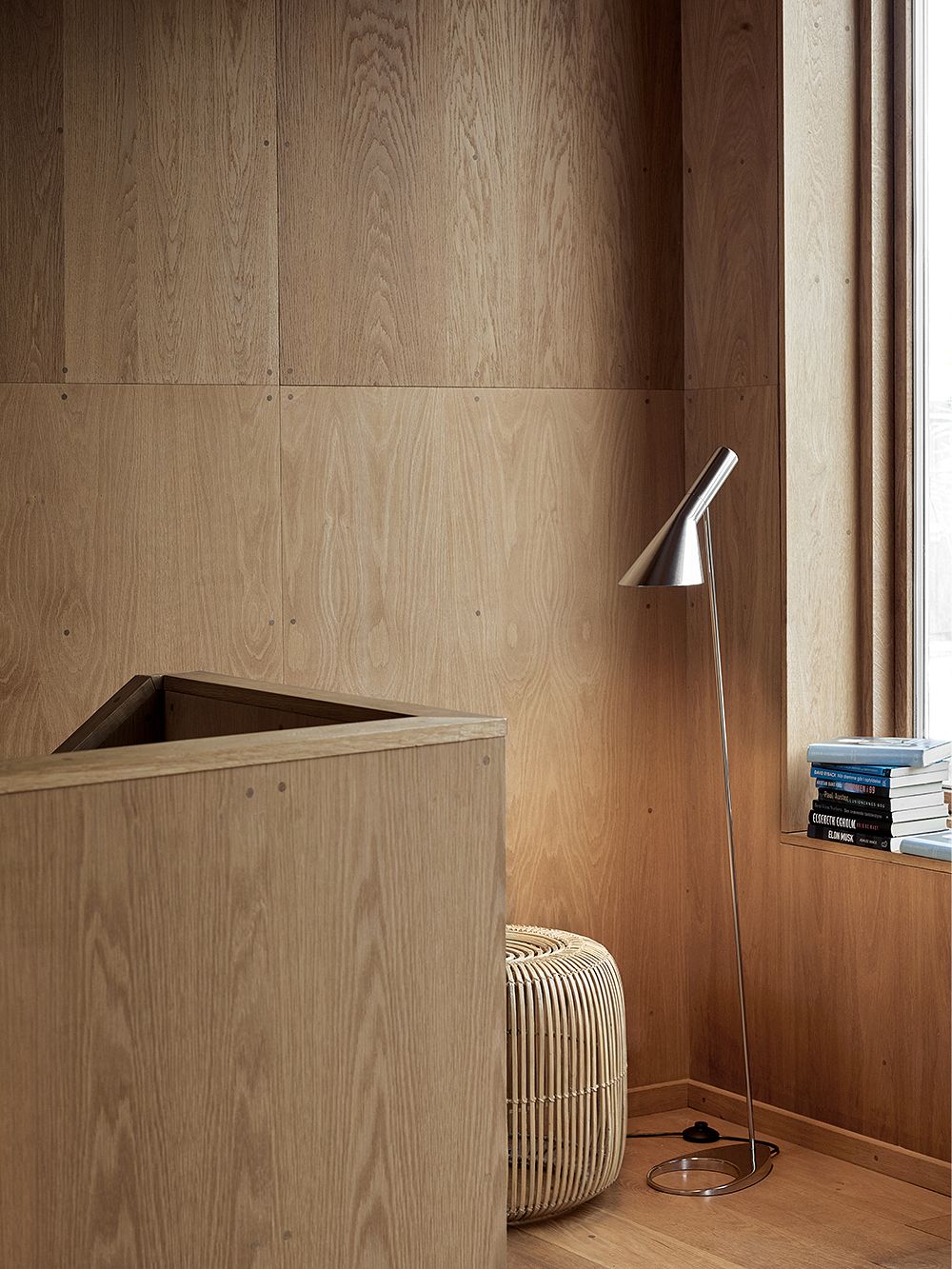 Take your time when decorating
Those who prefer a minimalist interior often need the patience to wait to find the perfect product. The most dedicated minimalists may even rather live for a long time without the item they need instead of settling for a temporary solution.
For instance, Louis Poulsen's iconic AJ floor lamp remains one of the most coveted design products year after year and occupies the wish list of many design enthusiasts. The cone-shaped metal shade of the lamp designed by Arne Jacobsen in 1957 can be adjusted vertically, and the painted matt interior of the shade reflects light without a glare.
• Louis Poulsen's AJ floor lamp >
​​​​​​​• All floor lamps >
Text: Kaisa Mikkola Images: Manufacturers