Design duo Juslin Maunula teamed up with Finnish brand Finarte to create a striking rug collection that plays with textures, colors, and proportions. In an interview with Design Stories, Laura Juslin and Lilli Maunula talk about their design process and the inspiration behind the collection.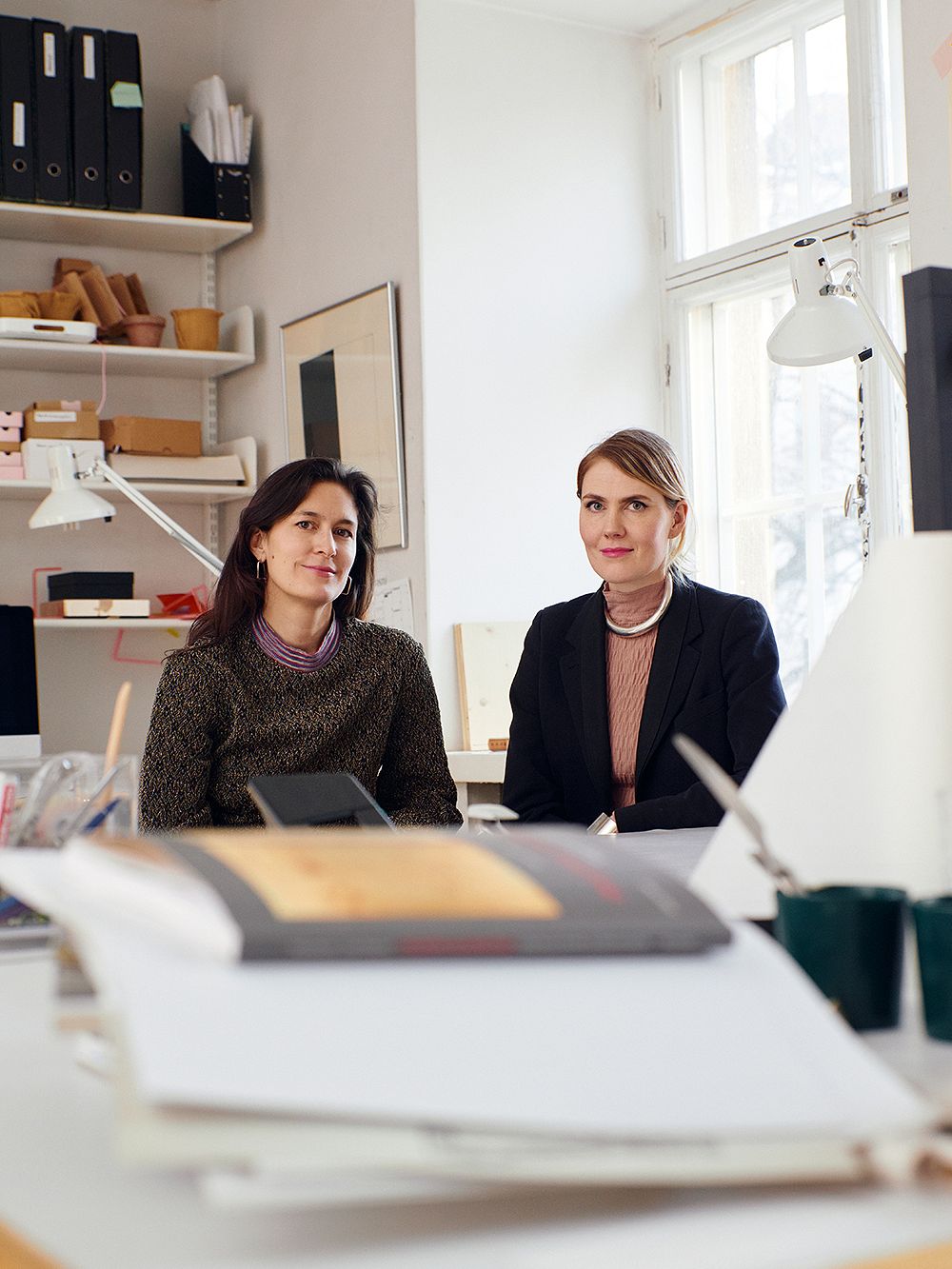 Hi Laura and Lilli! How are you?
"Good, thanks! We've got some interesting projects going on, and we've really enjoyed being able to return to our normal routines, at least for the time being."
Could you tell us a bit about your backgrounds as designers? How did Juslin Maunula come to be?
"Us creating our company, Juslin Maunula, was a kind of a happy coincidence, actually, and happened pretty spontaneously. We both studied at Aalto University; Lilli graduated as an architect and Laura with a Master of Arts from the fashion department. Multidisciplinarity and trying to find a new angle for doing things had been on both of our minds, and everything just clicked when we came to talking and decided to try collaborating with each other.
It was clear to us from day one that Juslin Maunula would not be just a company manufacturing and selling clothes. We wanted to create magical experiences that arise from the connection between the garment and the space around it – with our designs, we want to build a bridge between fashion and architecture. This is still the common thread in our work."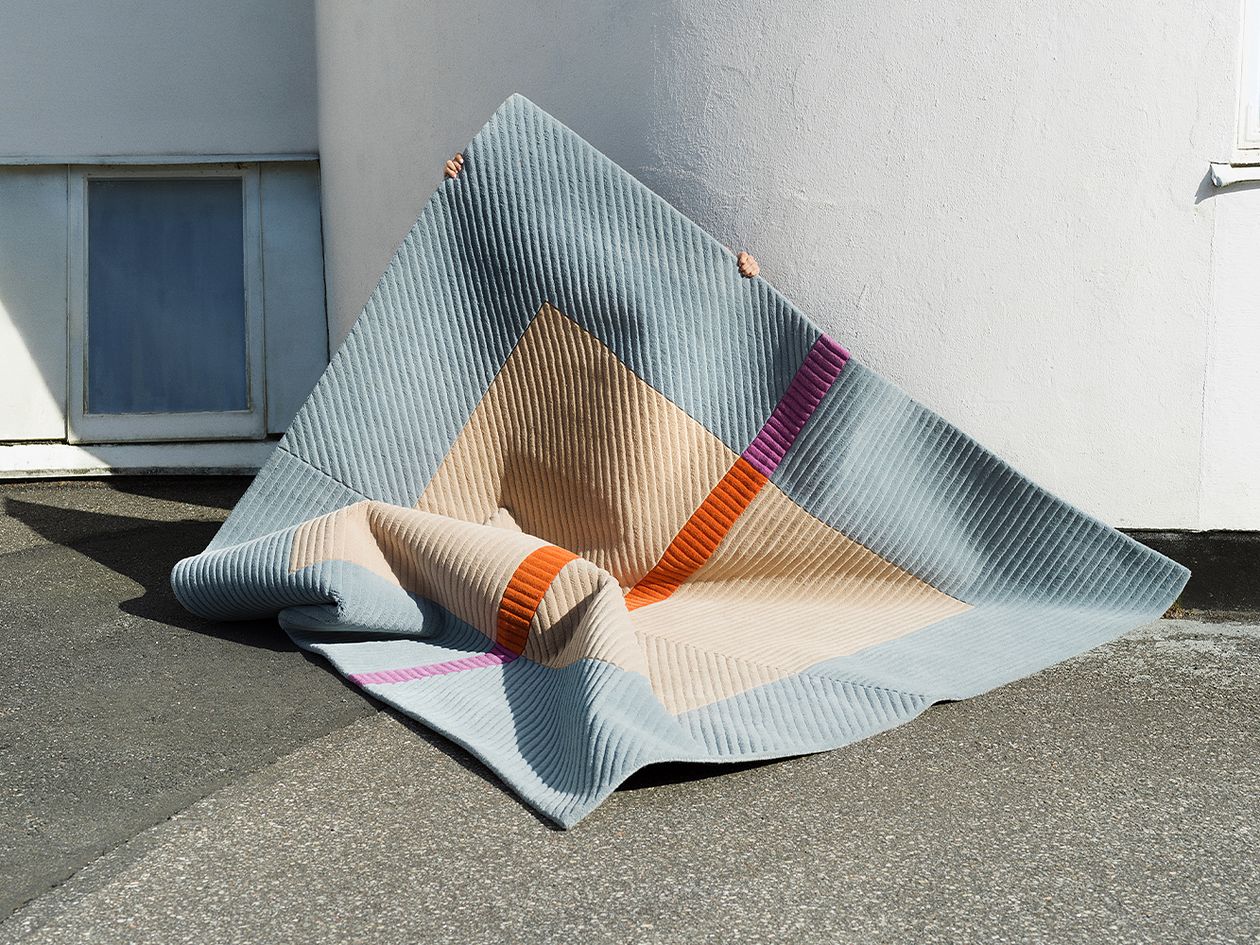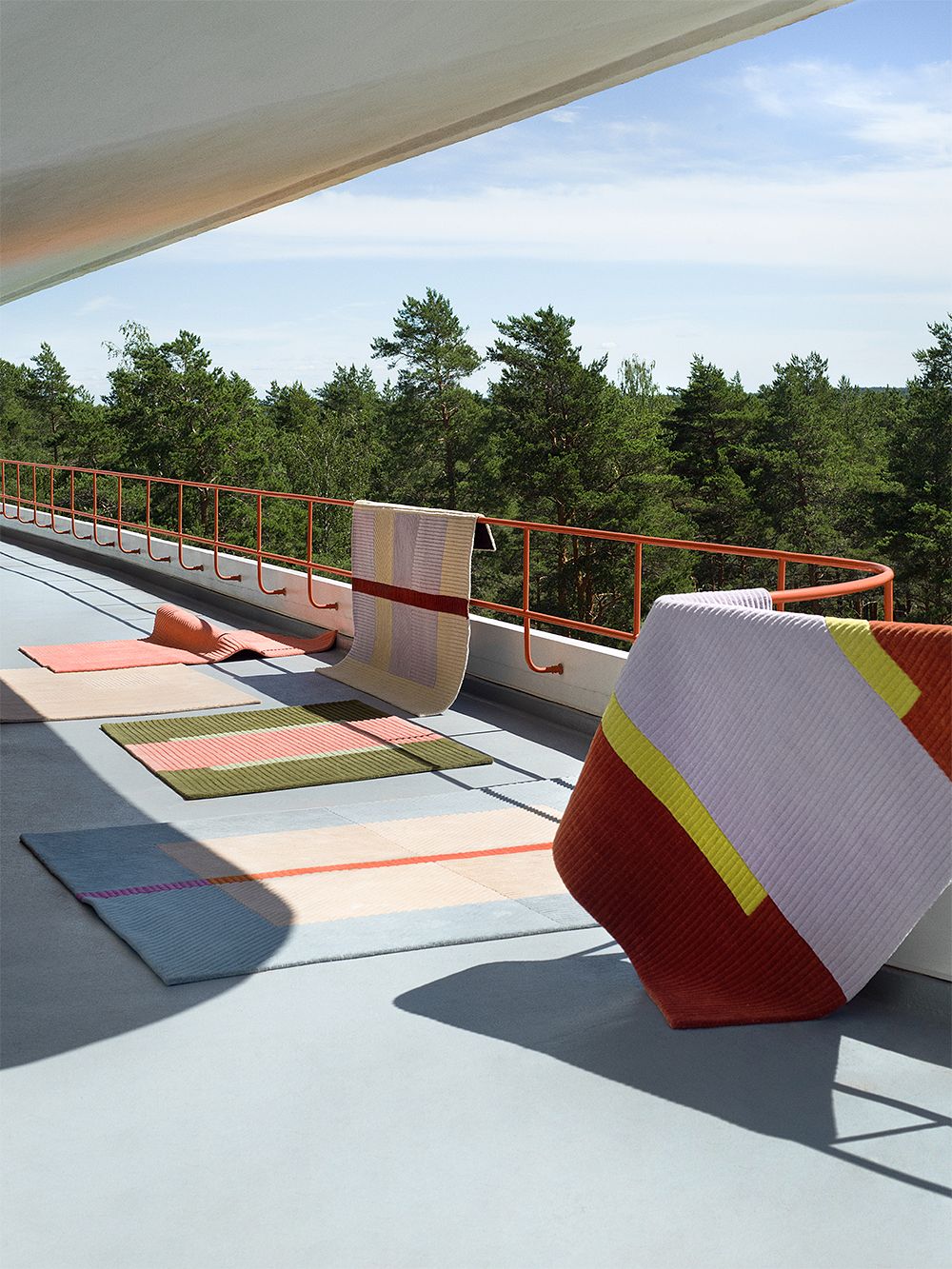 How would you describe Juslin Maunula's style?
"We've created a distinctive visual world that consists of surprising color combinations, textures, and a clear design expression. We aim to translate that into everything we do, whether it be product design or concept creation.
We are inspired by imaginative and even unconventional color combinations and the interplay of different colors. Any color can look beautiful if you pair it with the right shade or palette, and when the colors' proportions are balanced."
"Any color can look beautiful if you pair it with the right shade or palette."
What is your design process like as a duo?
"Our collaboration has always been seamless, and it has become even more so over time: at the beginning, we had our separate tasks and areas of expertise, but they have since merged, and now we tackle all projects and challenges together. We share the same artistic vision, so collaboration flows smoothly."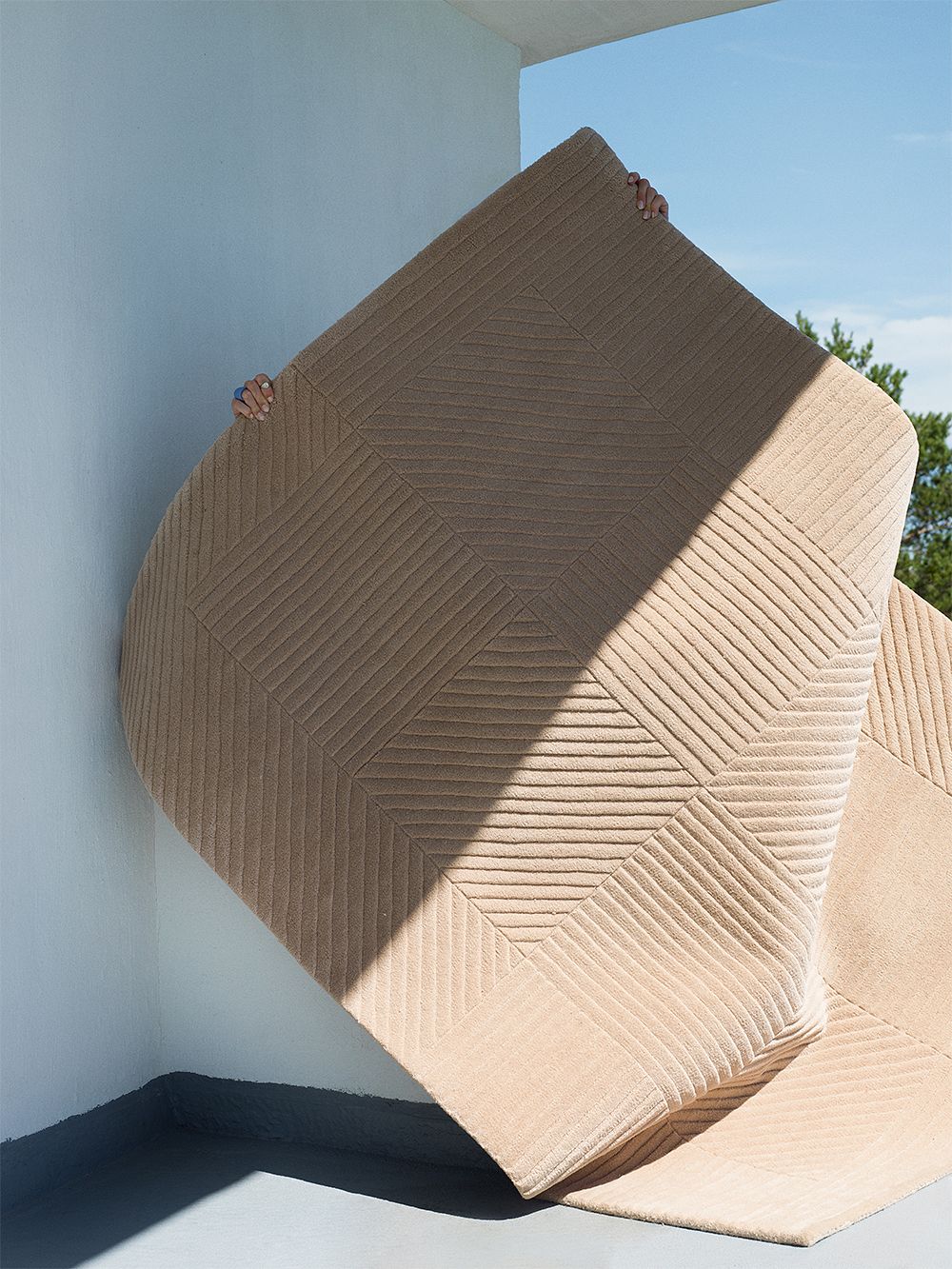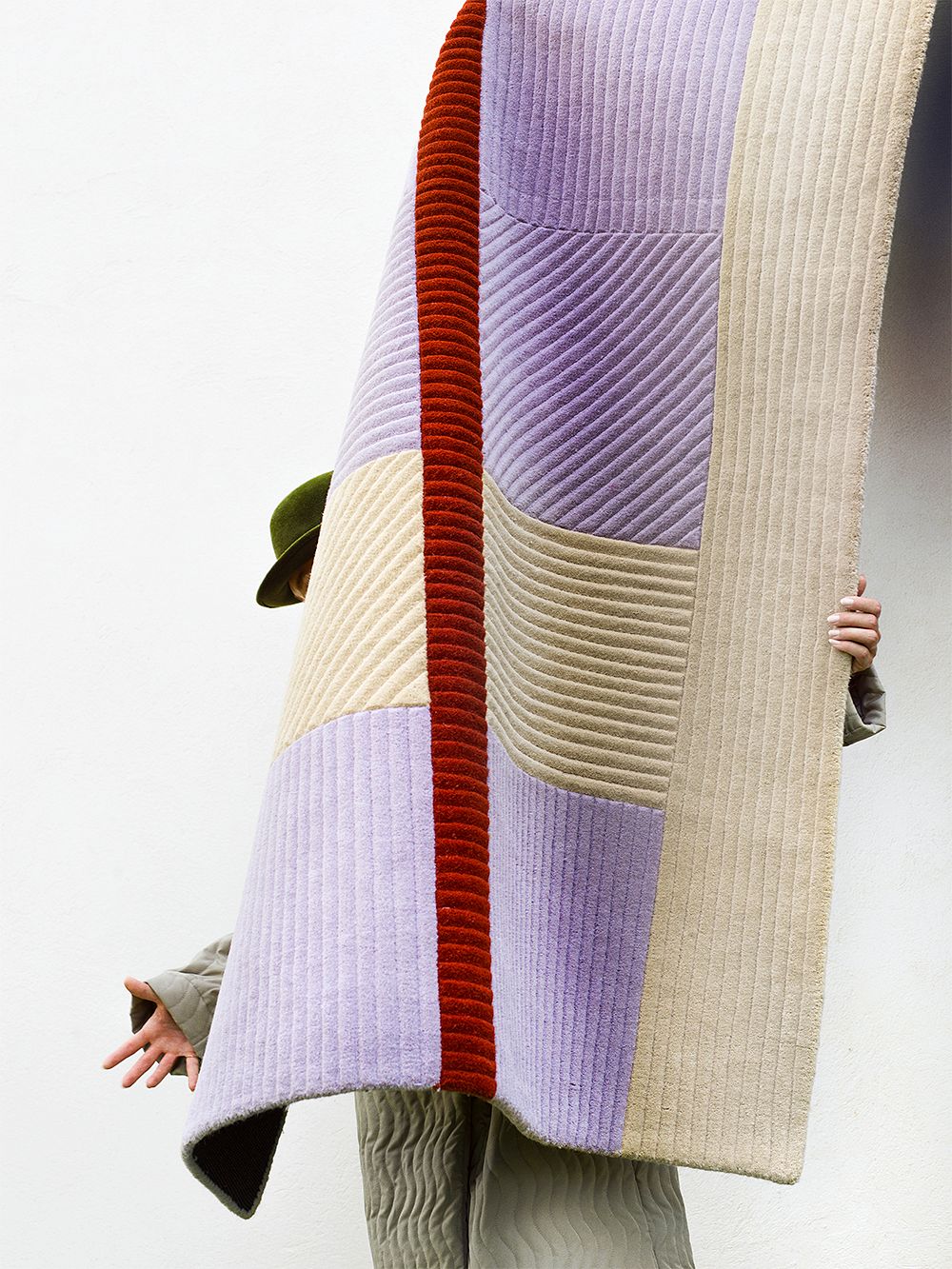 You recently created a collection of wool rugs for the Finnish brand Finarte. How did you end up collaborating with the brand?
"We've ended up working together with various brands quite organically, which goes to show that studies in both architecture and fashion provide you with education and experience that are applicable to a variety of jobs. We had contacted Finarte about another kind of collaboration, but – lucky for us – our discussions led to us creating rugs with them."
How did the design process start? What was the original idea?
"It all began with the texture. We had developed a way of cutting the soft, tufted material to a shape that resembled pleated fabrics in fashion or fluting in architecture. In the rugs' design, the surface structure is what's most essential. We wanted to give some movement to the rugs, which are static elements by nature. The pleated surface creates a play of light and shadow, evoking the feeling of movement."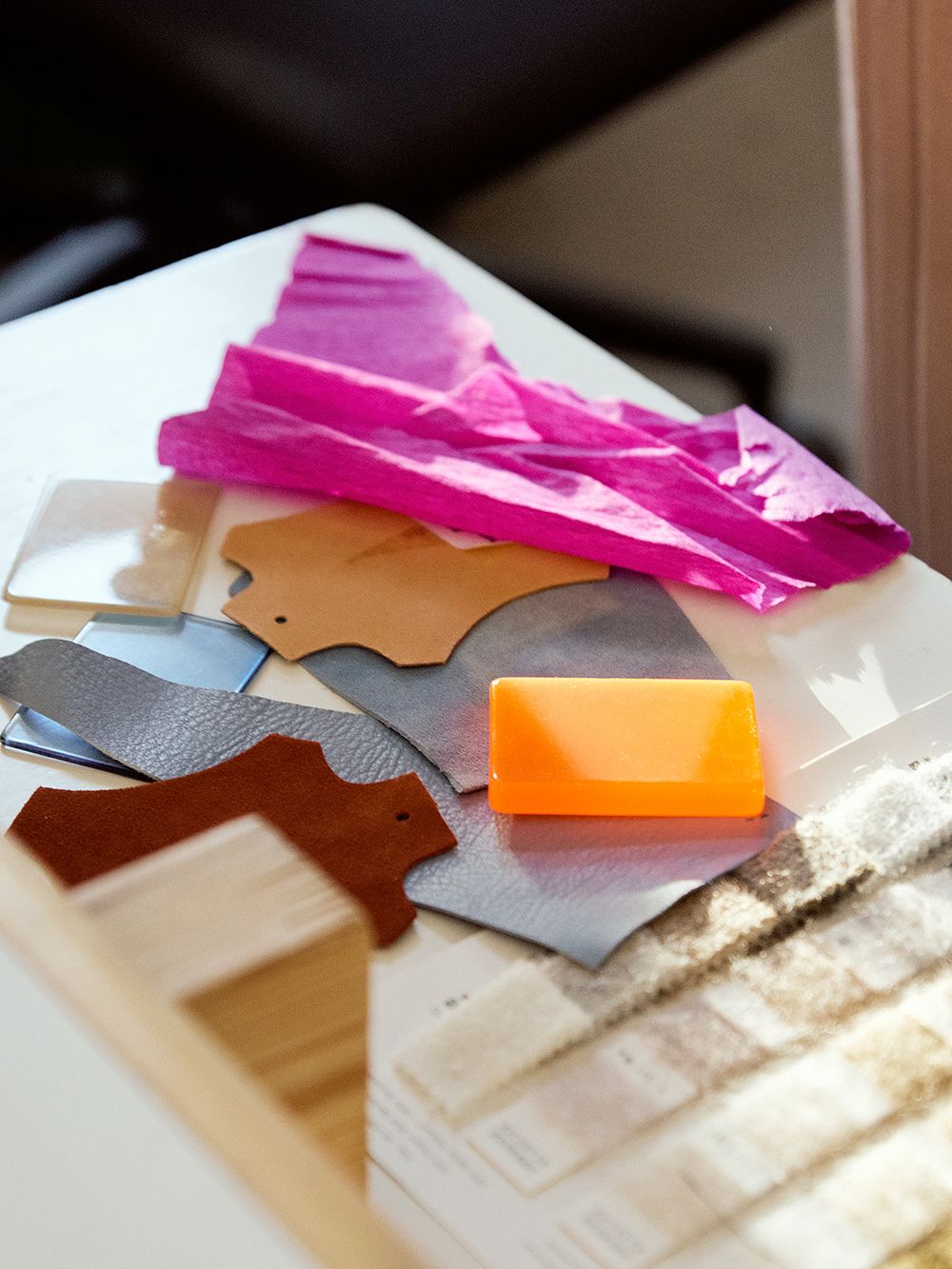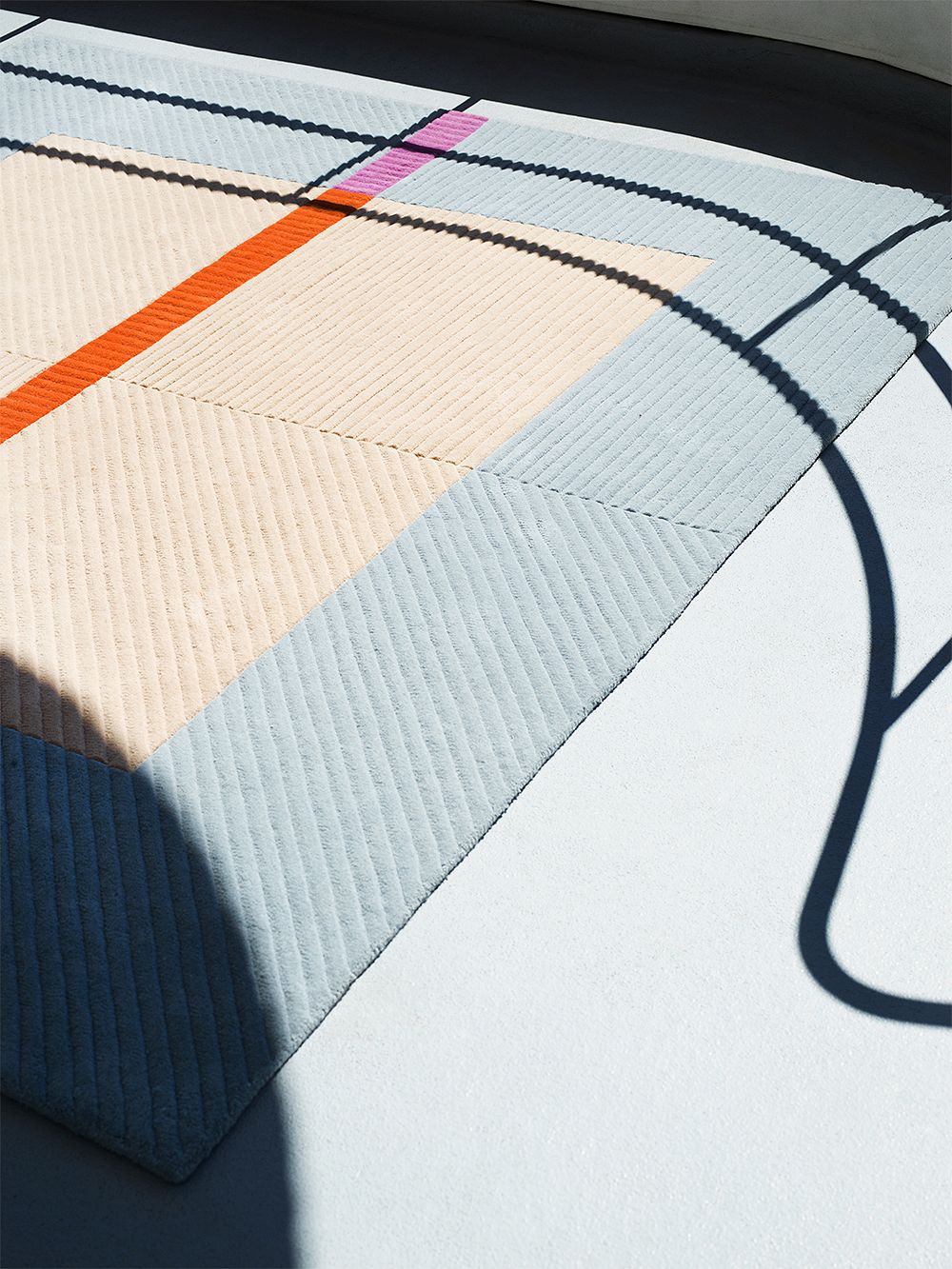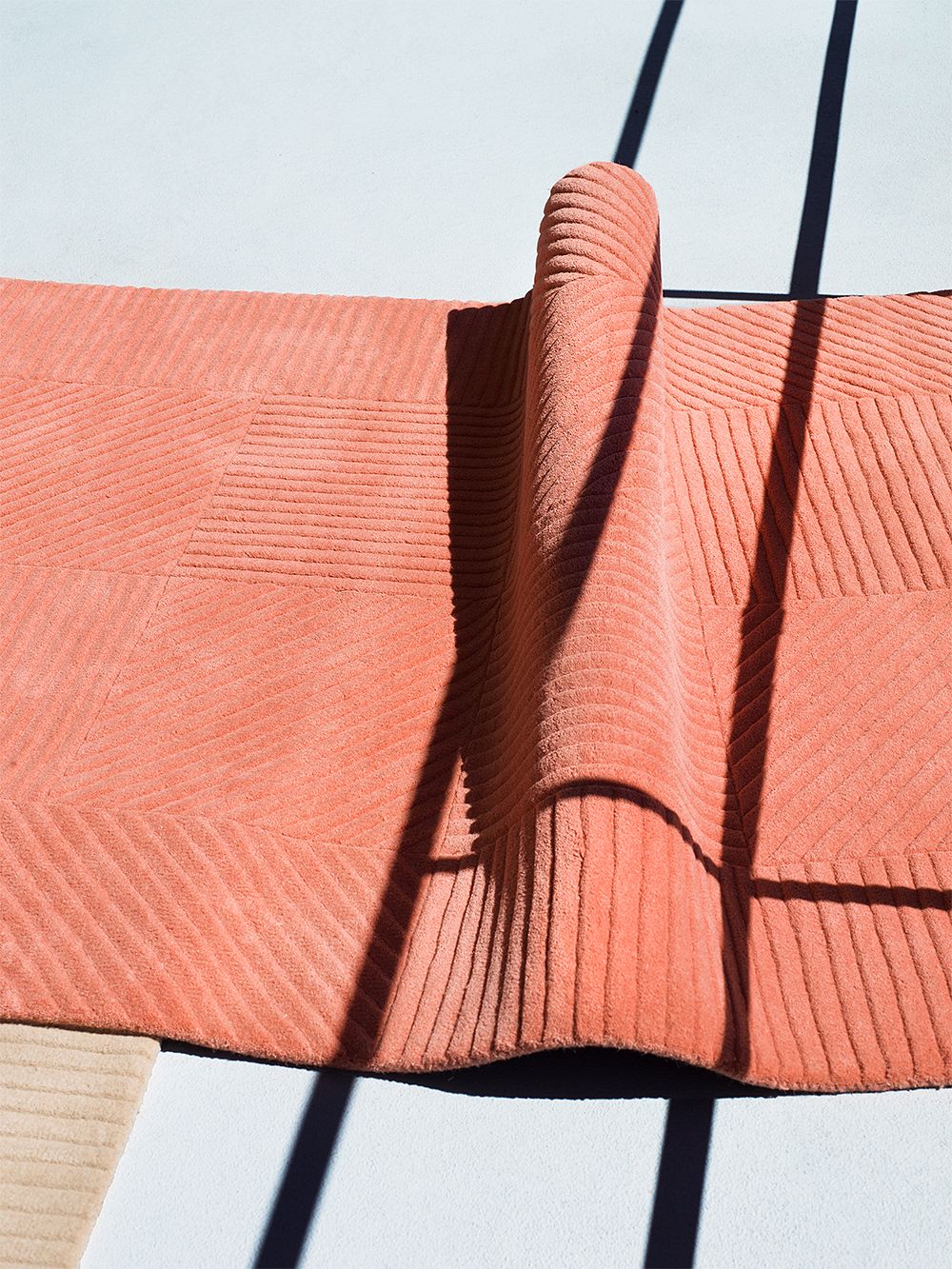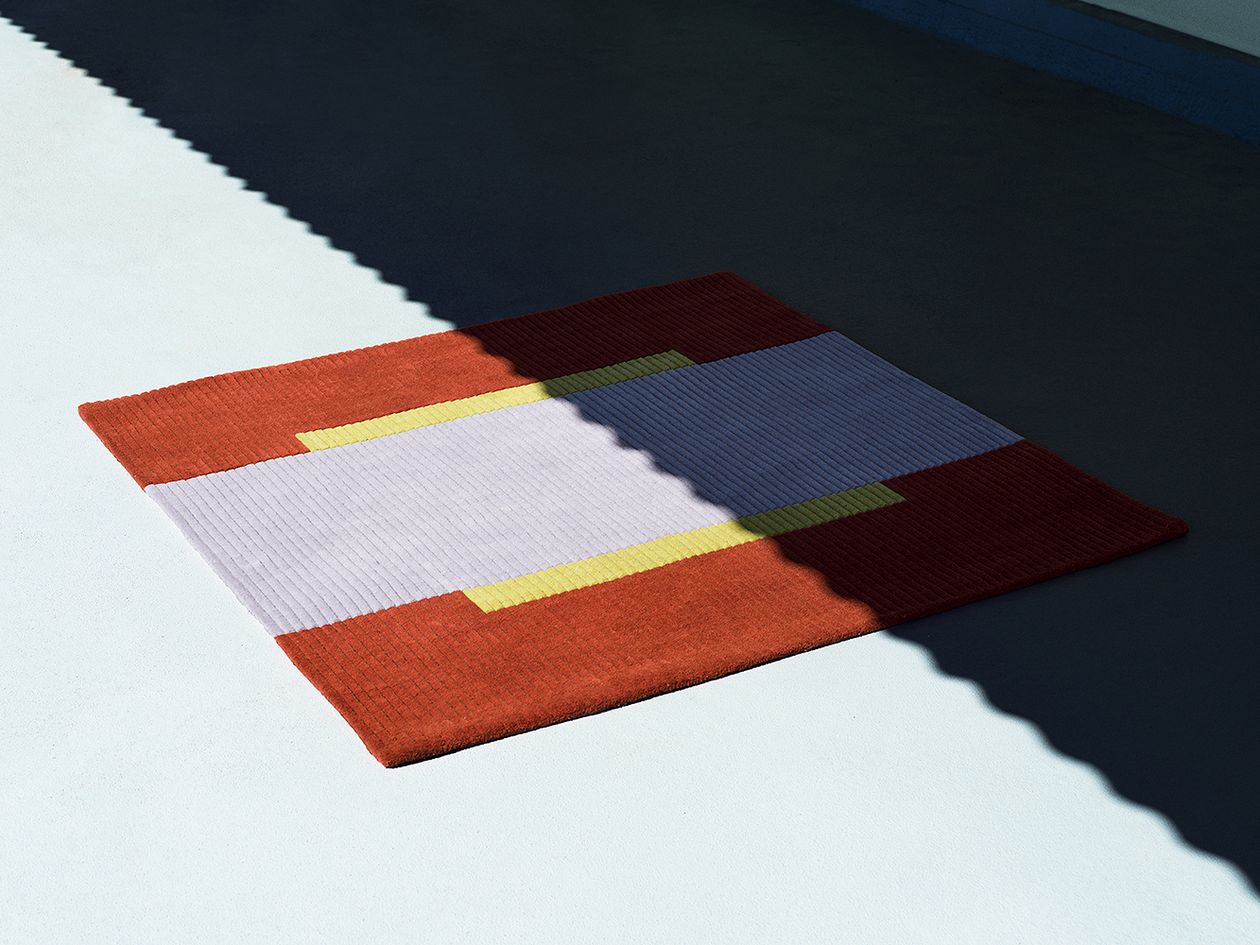 In addition to the texture, colors also play an important role in the overall design. How did you choose the color combinations?
"When creating the rugs, we focused on the proportions of the two-dimensional color compositions as well as the interplay of the texture and the colors. We sought inspiration, for example, from the works of color theorist Josef Albers, in which we were particularly fascinated by the illusions created by the color combinations and their proportions.
"The pleated surface creates a play of light and shadow, evoking the feeling of movement."
We were also intrigued by modernist spatial and furniture design: how it was inspired by the abstract, geometric compositions of paintings and how it used colors to guide moving through a space or to highlight a detail or the structure of furniture. In the rugs, we've used colors to accentuate the directions of the pleated areas."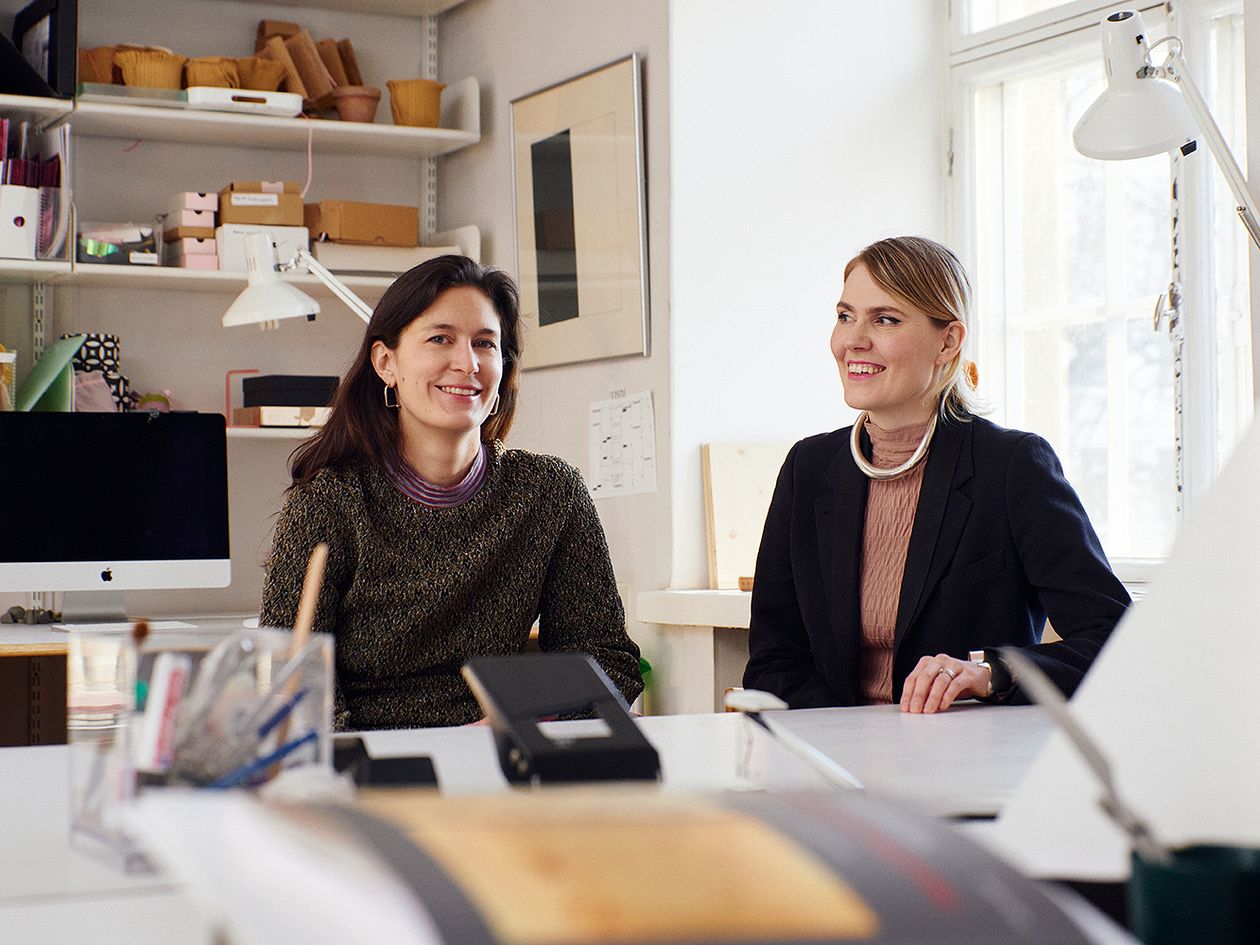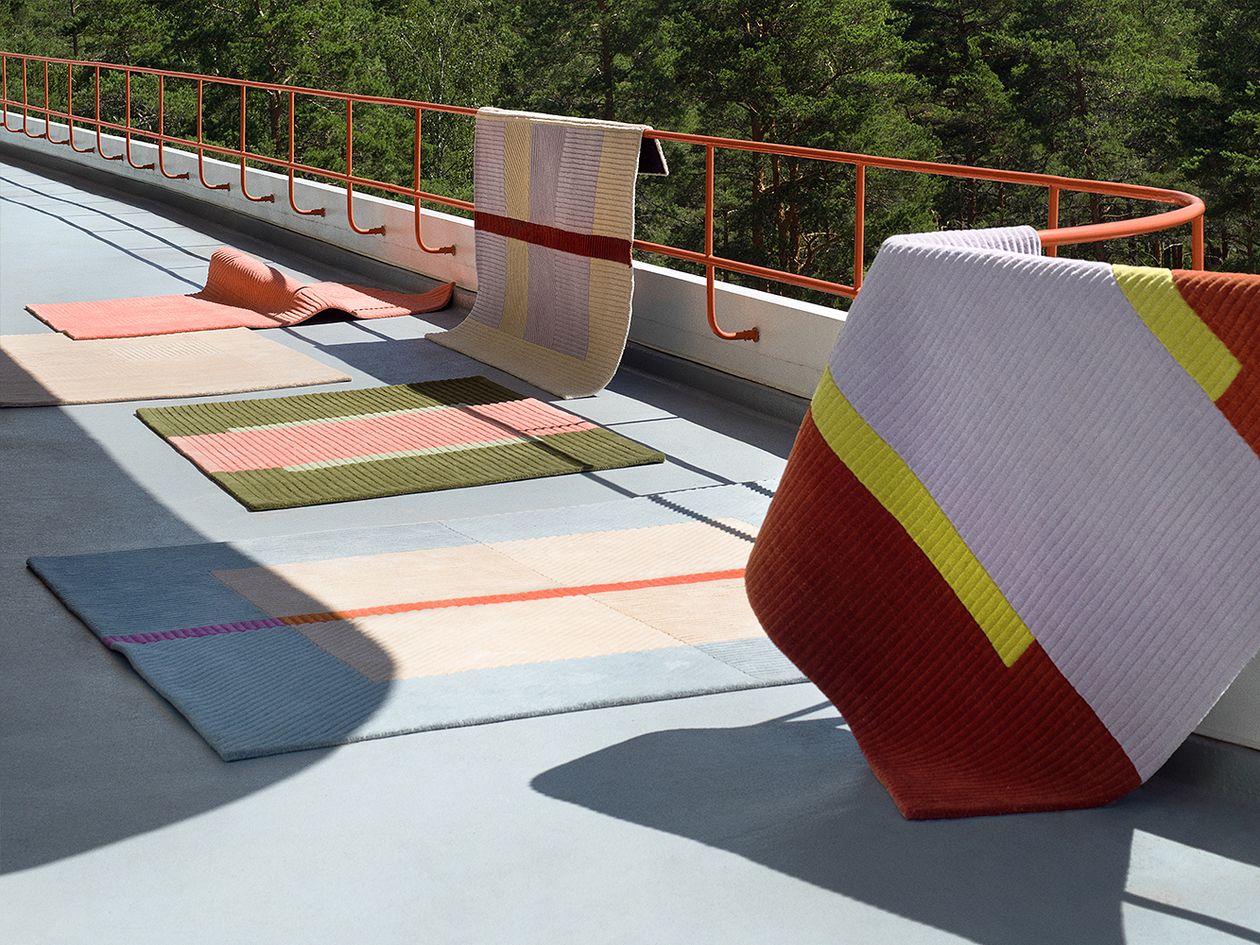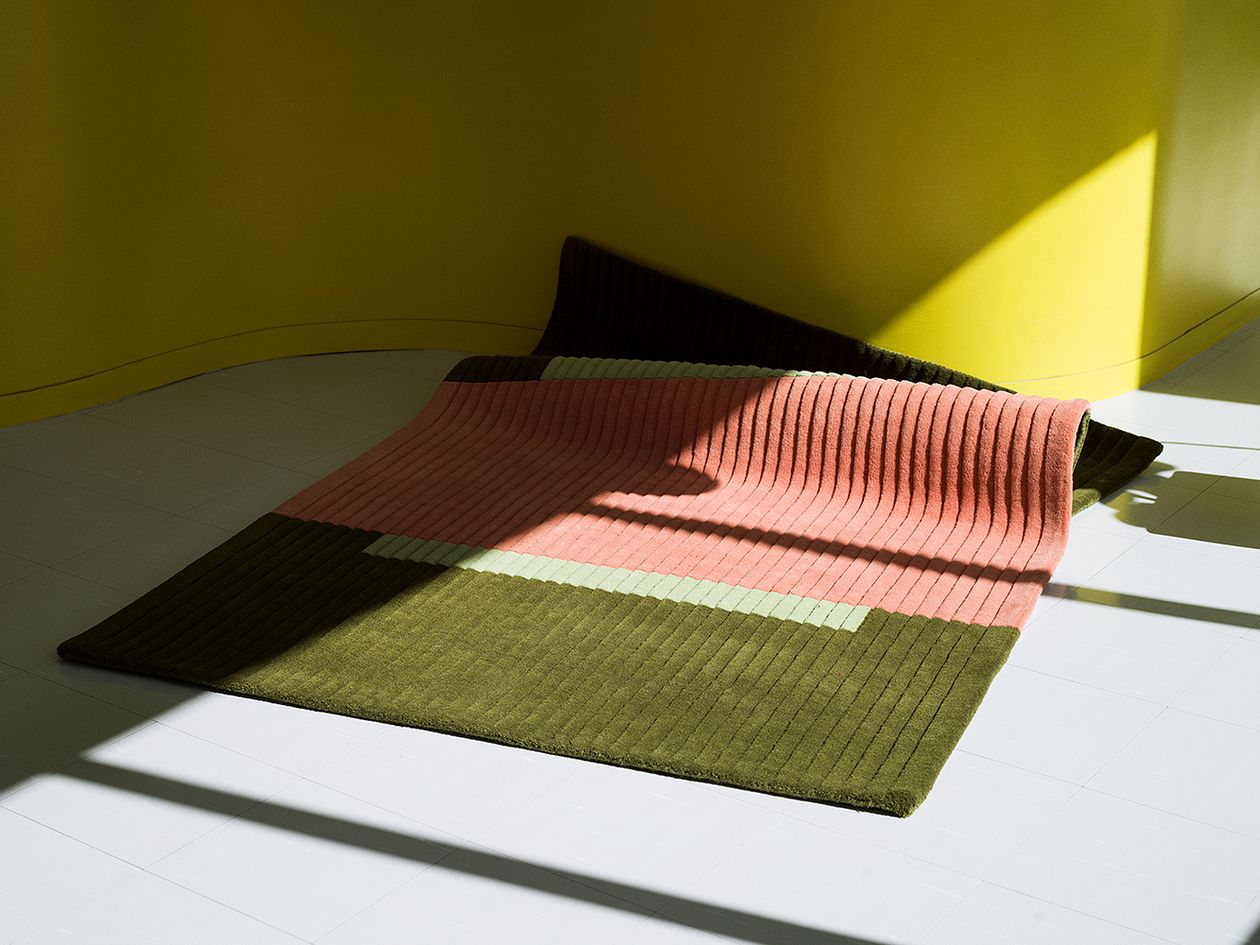 What was the most difficult part of the design process? Or the most rewarding?
"The most rewarding part of almost all of our projects is the concept phase, in addition to choosing the colors. When the concept is solid, the actual design process flows smoothly.
The most difficult yet also quite rewarding step was finalizing the colors based on small yarn samples. We spent several hours comparing and analyzing them."
Where can we see you next – if you can already reveal it?
"Next spring, we'll be working with Artek on a Juslin Maunula pop-up shop in Helsinki, where we'll be presenting a curated selection of items. We're excited to simultaneously launch our project in sustainable thinking and design. We'll be revealing other collaborations at the start of next year."
See also: 
• Juslin Maunula x Finarte rugs >
• All rugs by Finarte >
Text: Emmi Ratilainen Images: Otto Virtanen and Finarte