With an address book spanning the globe, Finnish Design Shop's Contract Sales team provides clients with design products that suit their needs, swiftly and with professional pride. Design Stories sat down with Contract Sales Manager Annika Kairento, who enjoys the scope of projects, ranging from restaurants to office spaces – not to mention a warm, welcoming church building.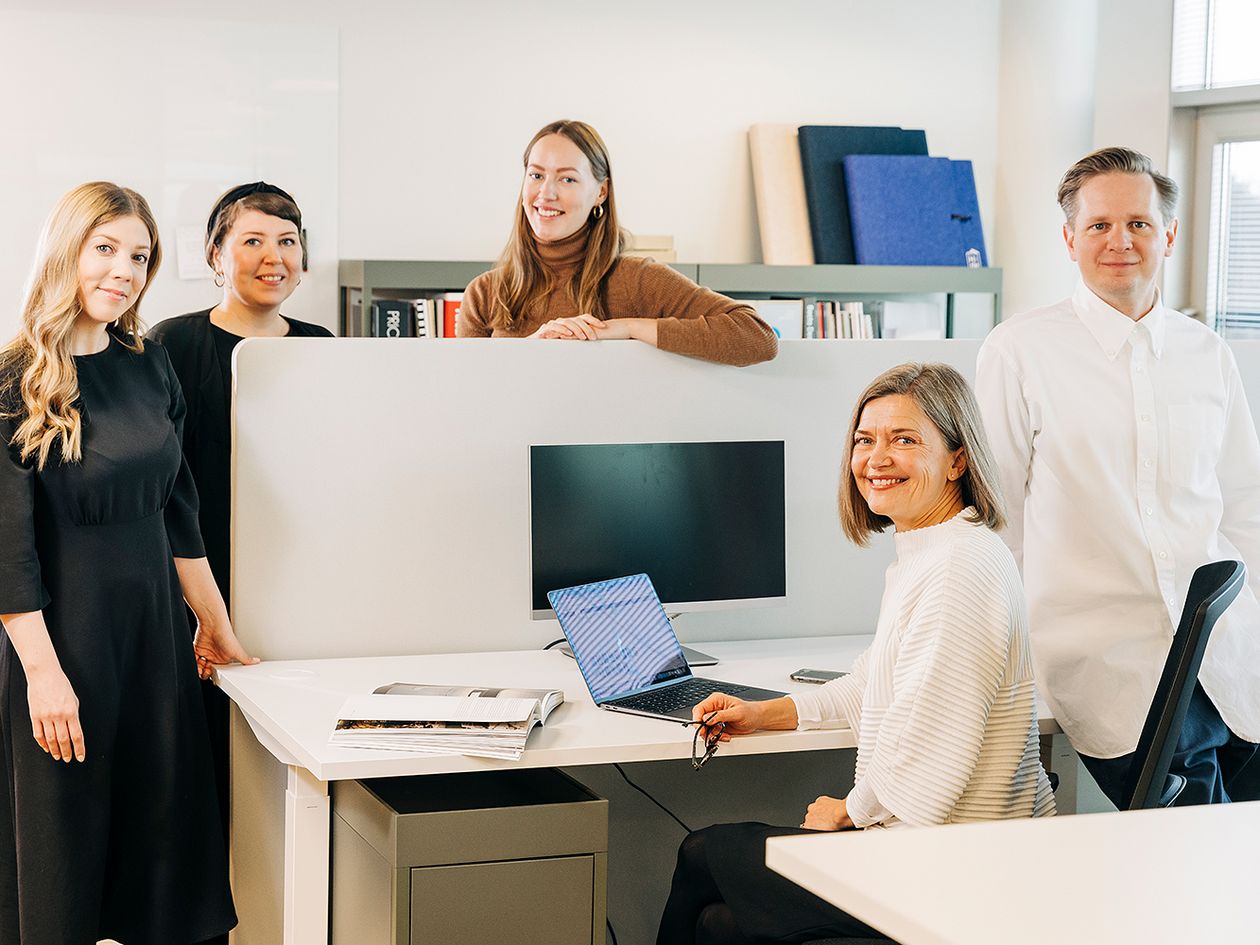 Hi Annika! You work as the Contract Sales Manager at Finnish Design Shop. Could you tell us about the services that Contract Sales offers and whom they are aimed at?
"Finnish Design Shop's Contract Sales caters to designers, architects and companies all around the world. Our team helps with all sorts of inquiries related to products and a variety of spaces. For instance, we offer consultation on brands' selections, in order to assist with product and material choices.
Each project is centered around the designer's or company representative's vision, which we support by suggesting alternatives with the help of years of experience."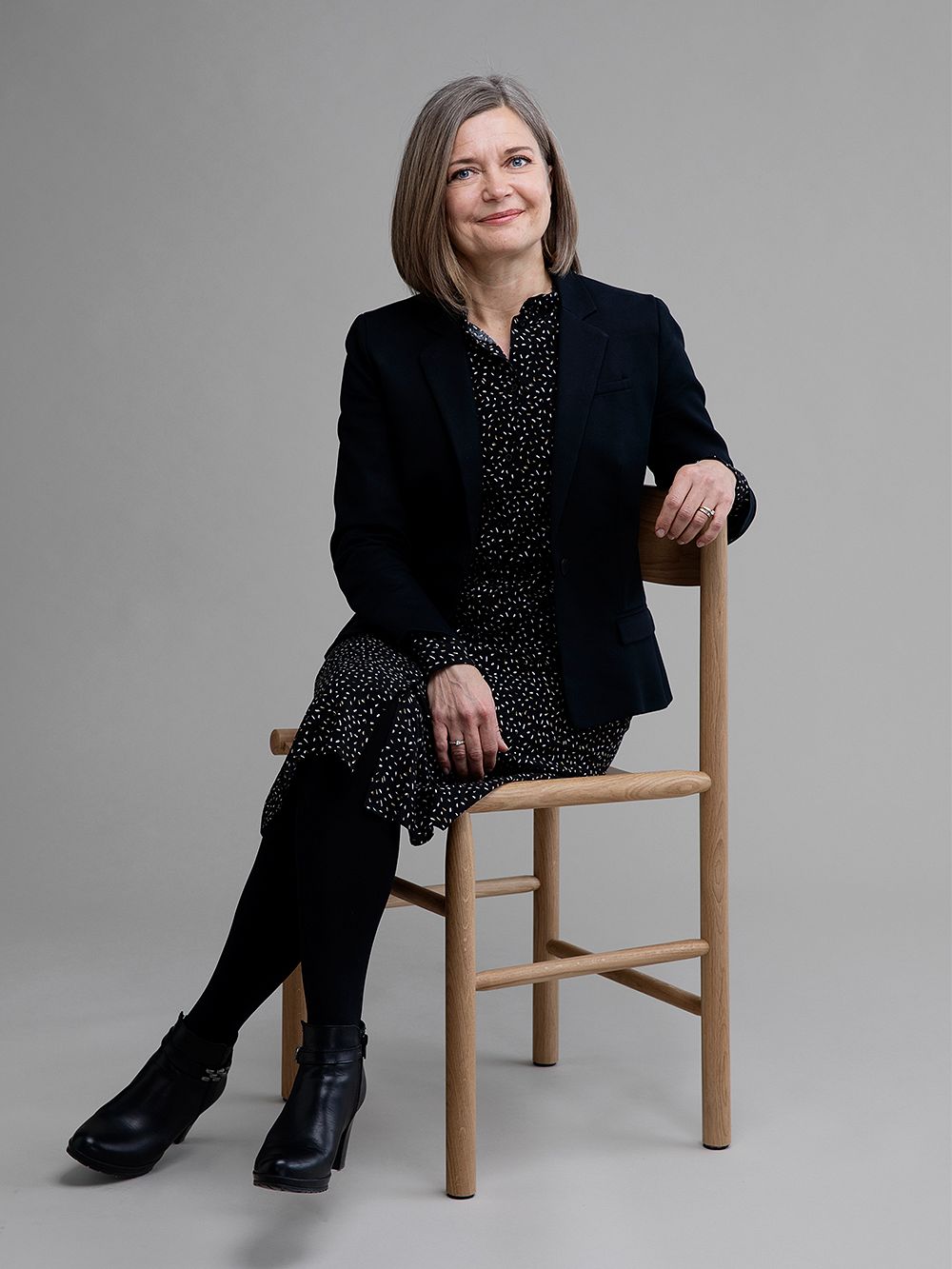 How would you describe the range of products Contract Sales has to offer?
"Through us, our clients have a comprehensive selection of brands at their fingertips. Regardless of the size or type of project, together we are sure to find the ideal solutions from the ranges of over 270 manufacturers. The scale of orders can vary from a single design lamp, guaranteed to boost the wow factor of a space, to the entire furnishings of business premises.
Whereas Finnish Design Shop offers a curated selection of designs, Contract Sales offers unlimited access to the complete product ranges of each brand we represent, not to mention additional brands available at request. Our team members are accustomed to requesting information on the availability of products outside of the online store's range on a daily basis.
If a professional client has a brand in mind that is not listed in our online store, we are happy to receive suggestions, which our dedicated sales team will do their very best to fulfill. From time to time, our buyers have taken on products by manufacturers that Contract Sales clients have proposed regularly – thus, it's always worth asking!"
"The scale of orders can vary from a single design lamp to the entire furnishings of business premises."
Who else works in the Contract Sales team?
"We are a group of easily approachable professionals, equipped with excellent language skills and varied backgrounds in interior design and international retail. At the moment, the Contract Sales team consists of 11 employees, united by a passion for design and customer service, along with tight-knit relationships to companies and designers. With long-standing staff members and more recent additions, we combine a wealth of experience with the continuous drive to improve.
As we collaborate seamlessly with brands and Finnish Design Shop specialists in design, logistics and customer service, we are able to provide top-notch project management to our clients. Teamwork allows us to make sure that the furniture, lighting and decoration chosen for an interior design project are delivered on time to the requested address."
• Read also: Contact information for the Contract Sales team >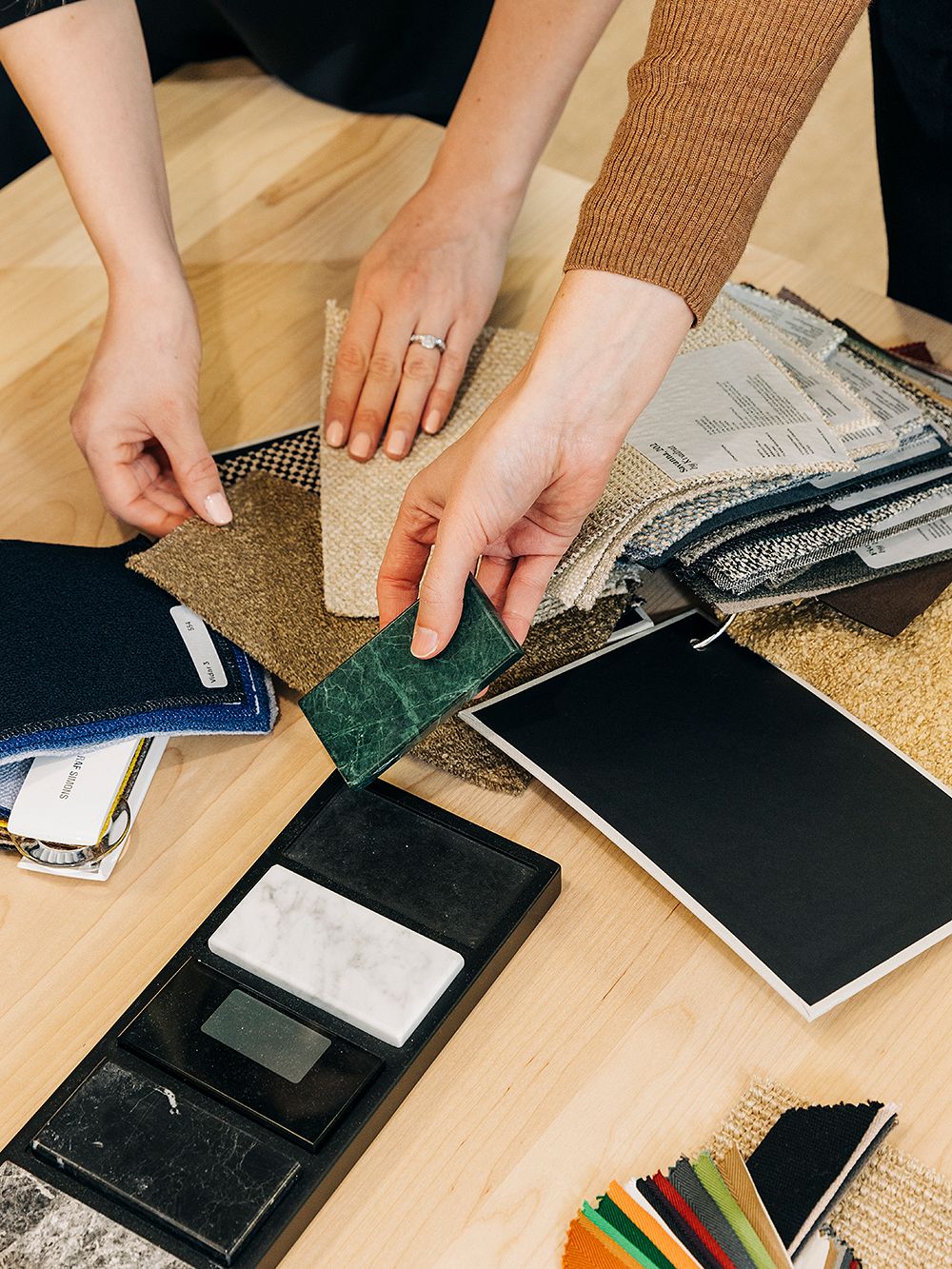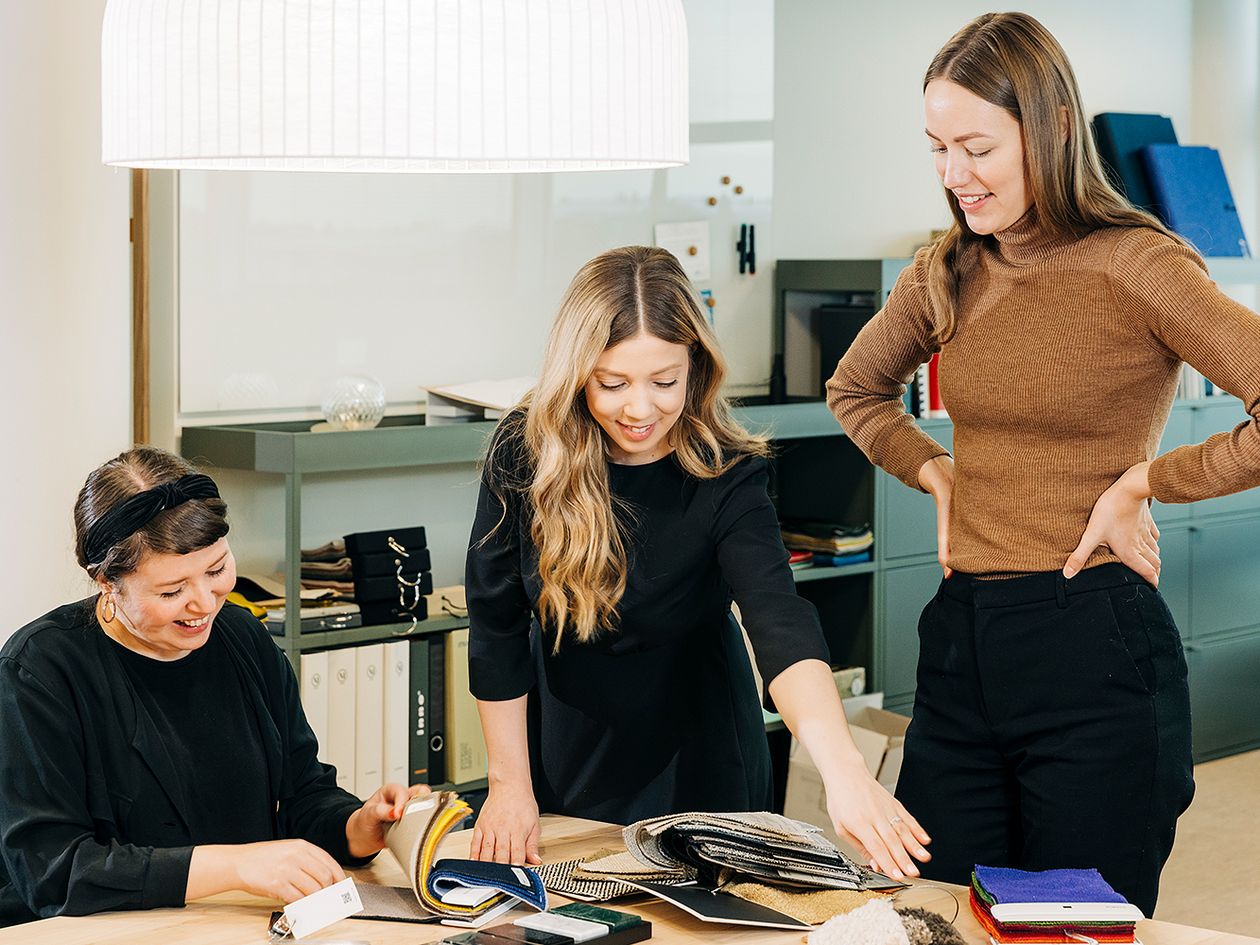 What kinds of advantages does Finnish Design Shop Contract Sales offer to professionals in the trade and contract market, as well as anyone else with more extensive orders in mind?
"Regardless of whether it be a hospitality, commercial or residential project, we offer competitive pricing and personal service to our clientele. In addition to a curated and up-to-date range of items, our website offers extensive product information and an indication of delivery times for orders with a smaller item count. When it comes to more large-scale purchases, our team will review the delivery dates on the client's behalf.
As we assist clients globally, our team has incurred a wealth of knowledge on international shipping, ranging from the appropriate documentation to potential duties, taxes and fees. What's more, we only work with trusted suppliers to ensure the authenticity of each product. Once the project is complete, we are readily available to also help out with any supplementary purchases.
Built with sustainable development in mind, our new 12,000 square meter logistics center in Turku, Finland ensures fast worldwide deliveries now and in the future. Sustainability remains at the core of all our operations, which is why Finnish Design Shop will be offsetting its carbon dioxide emissions starting from 2021.
Franckly, the online marketplace for pre-owned design provided by Finnish Design Shop, has garnered plenty of interest, as it offers new kinds of interior design solutions in line with the circular economy. The Bob W short-stay apartment hotel in Helsinki is a prime example."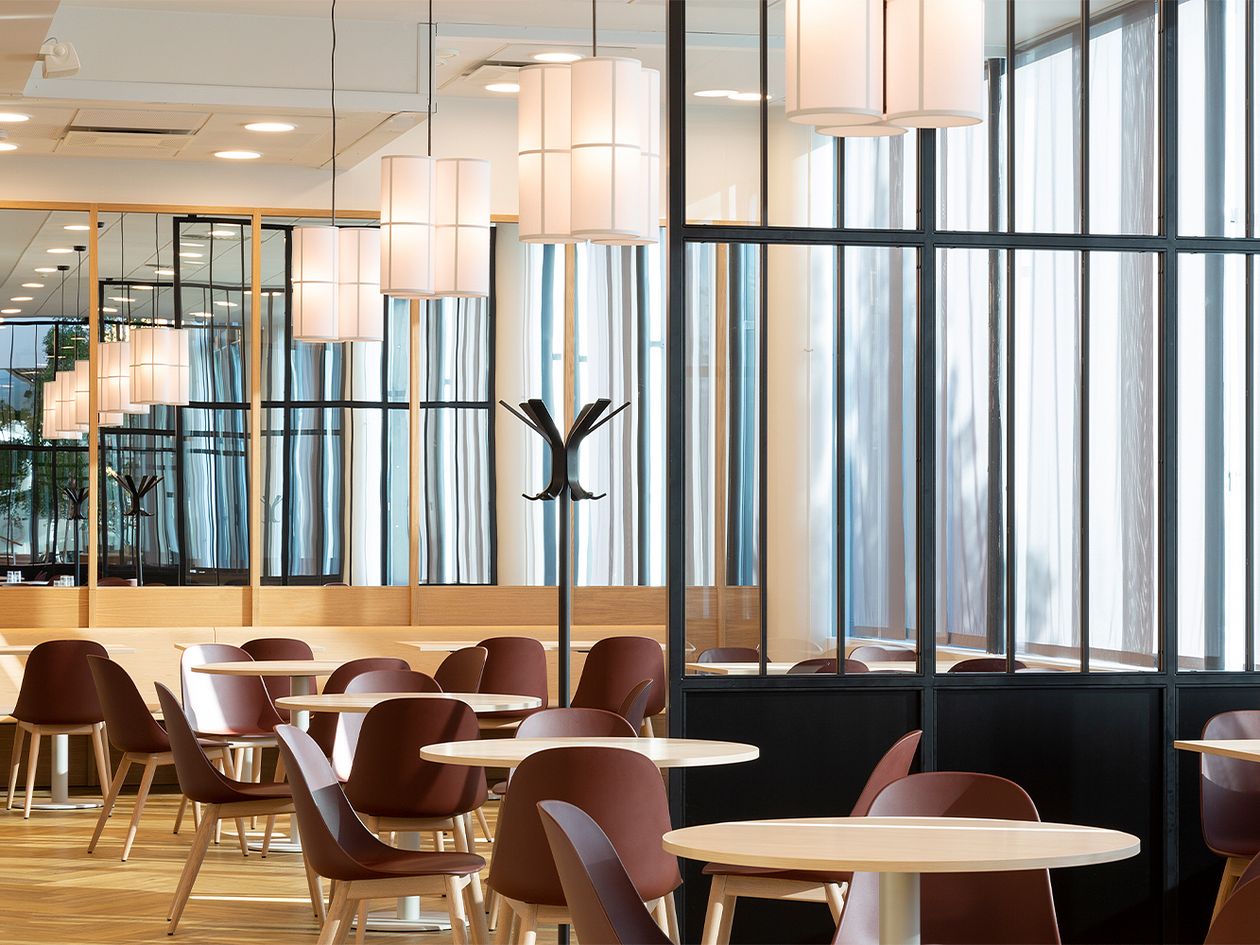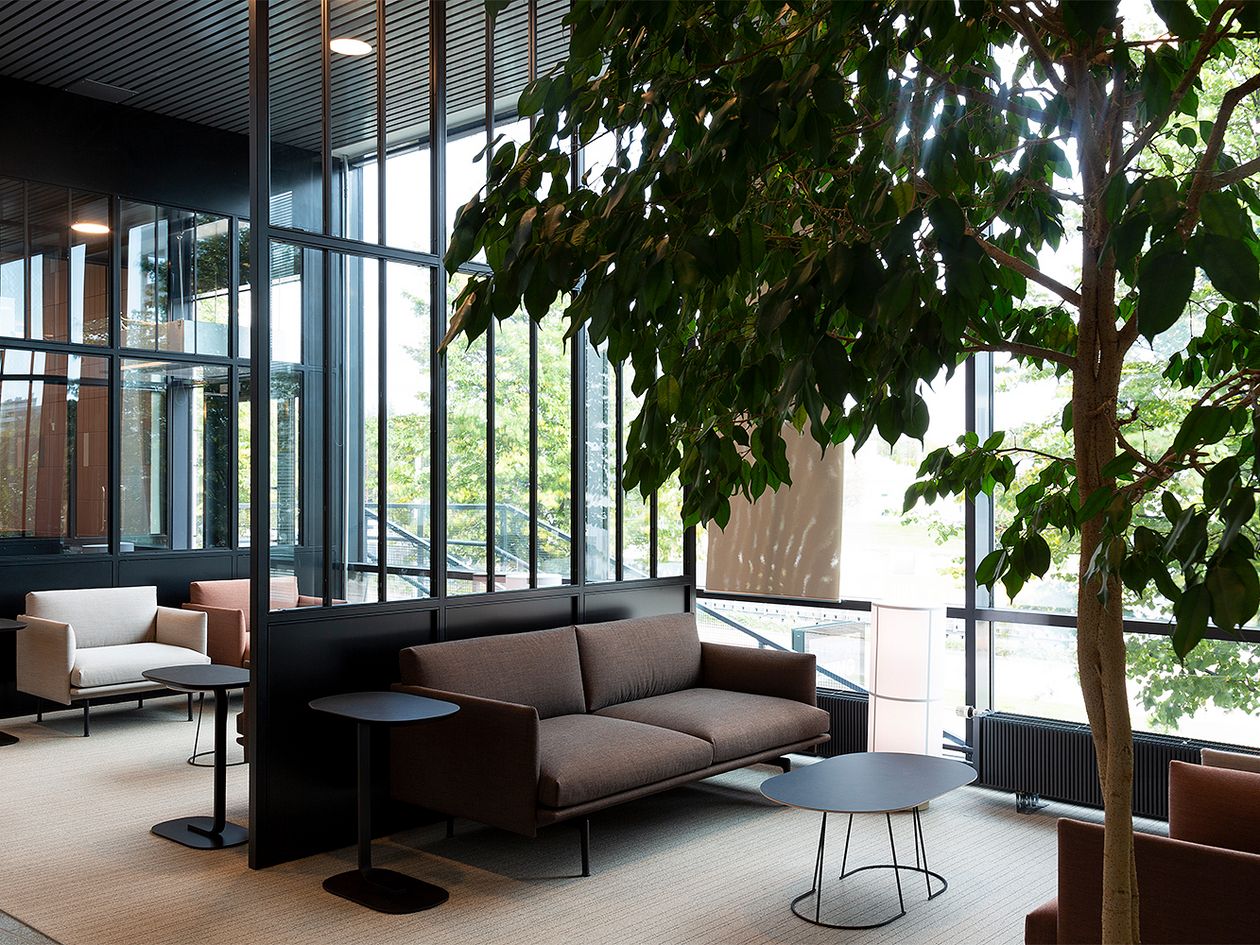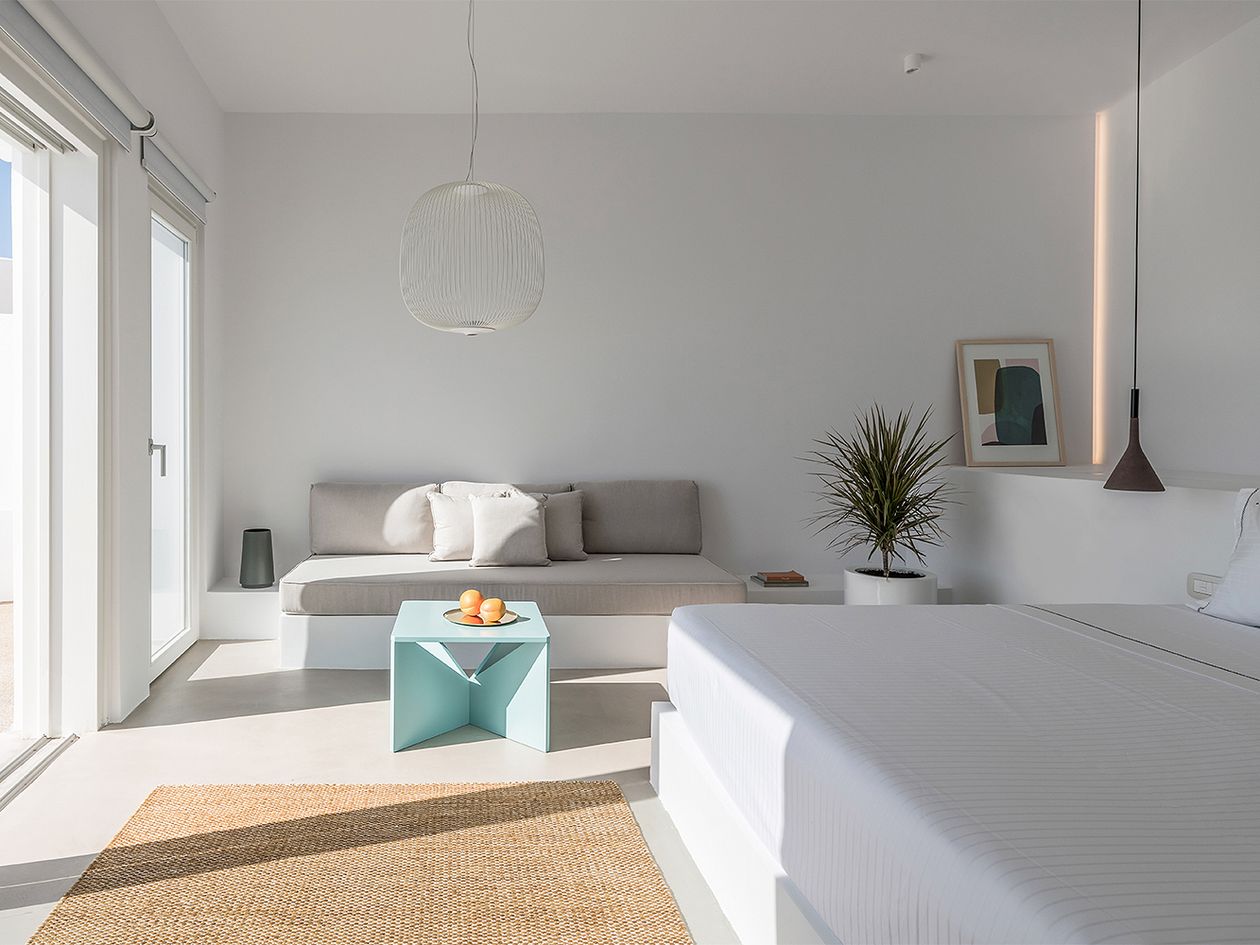 What are some of the Contract Sales team's most memorable projects?
"Our portfolio comprises hundreds of assignments far and wide, thus we have had the privilege of supplying design products to all sorts of properties. The scope of projects and professional partners is tremendous, which you can tell by glancing at our references.
Located in Helsinki, Finland, the Huudi Business Park exemplifies the close-knit collaboration between the Contract Sales team and its partners. In order to aid refurbishing the hybrid space, our retail specialists sought beyond our online store's range for tables, which were customized according to the designer's wishes.
"The scope of projects and professional partners is tremendous."
High-quality design furniture is suited to office spaces and serene lounging alike. We had the opportunity to bring a touch of Nordic design to the Greek island of Santorini, together with the architectural firm Kapsimalis Architects. The luxurious Saint Hotel merges contemporary Scandinavian design and traditional Santorini cave dwellings effortlessly.
Suited to a variety of uses, the Tikkurila church in Vantaa, Finland highlights the continuous support that is intrinsic to interior design projects: Contract Sales worked on the assignment side-by-side with the partners for a couple of years. As the building was designed to stand the test of time, the furnishings were equally important. We supplied furniture and lighting, chosen with the utmost quality in mind, to encourage individuals to gather."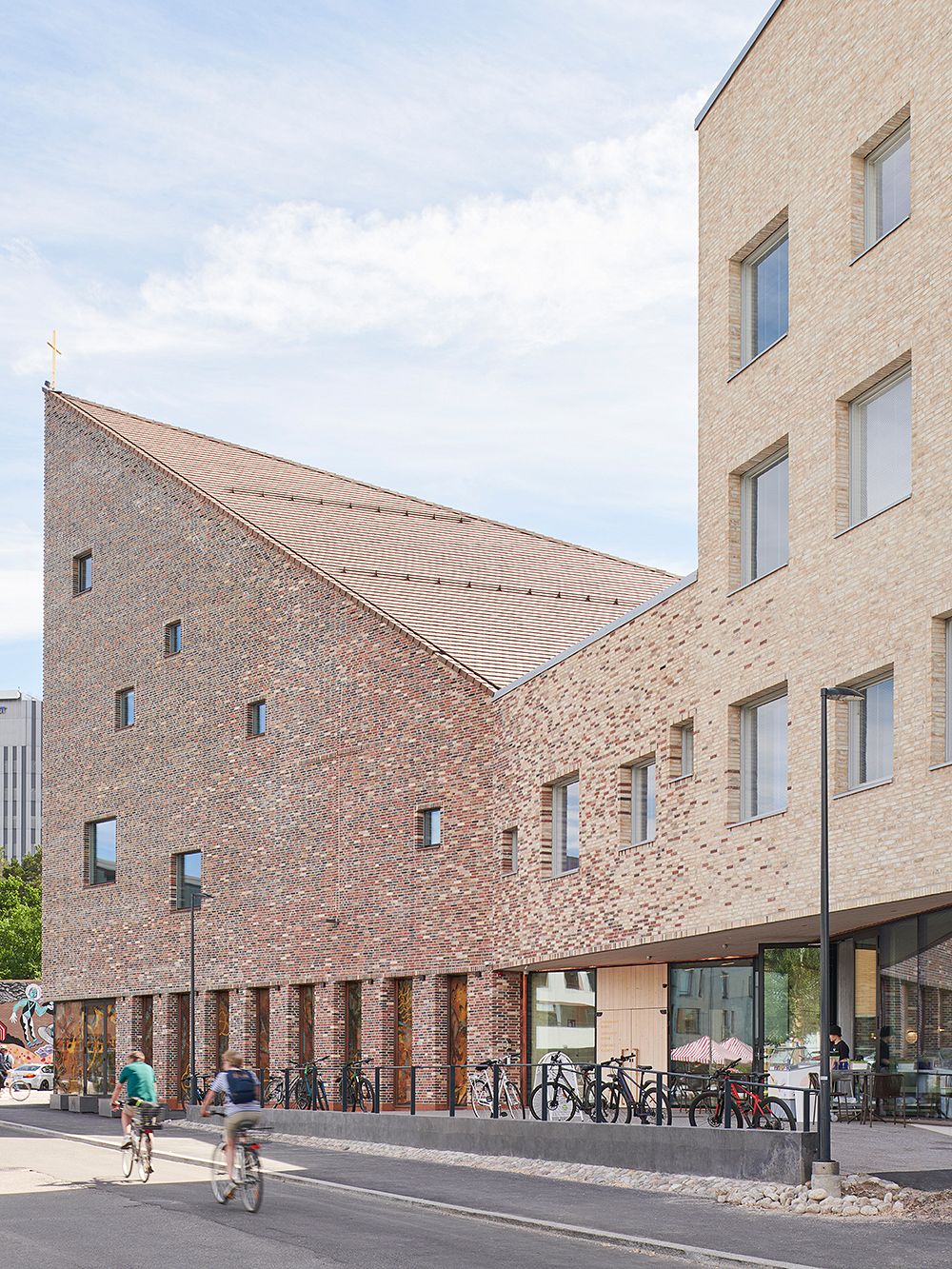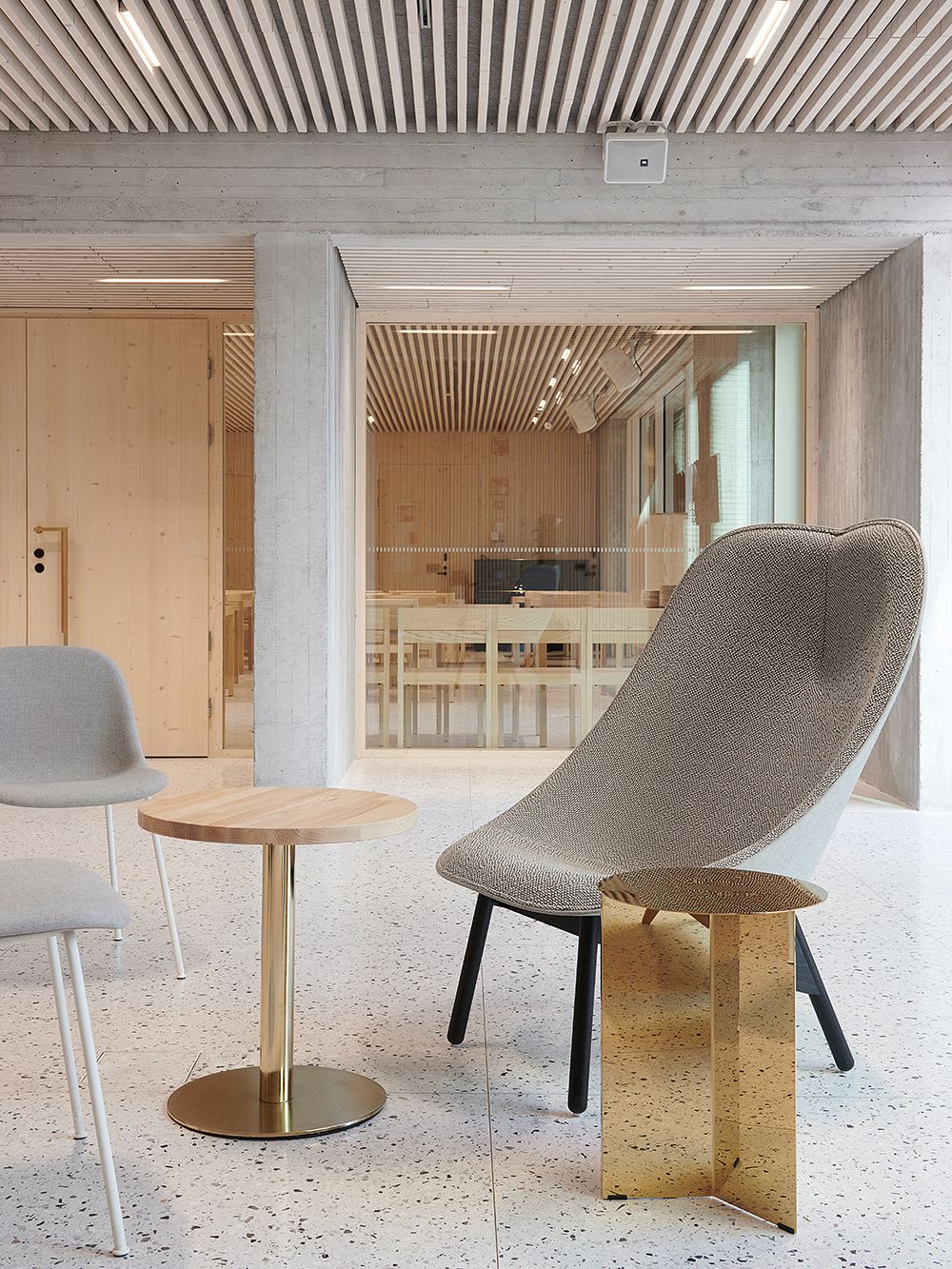 In what way have public spaces, such as offices, restaurants and schools transformed?
"During the years, it has been my pleasure to note that the focus of organizations has shifted from space utilization towards user-friendliness. Seeing as hybrid work has become more commonplace, public spaces have been in turmoil, leading to an increase in co-working hubs, among other things. Work environments with a living room feel, adorned with green walls and carefully chosen design furniture, do their fair share in fostering a sense of community.
Today, employers have a solid understanding of the importance of comfortable, atmospheric surroundings. Spaces that stand out and feel like home not only support the company brand, but also attract both job applicants and customers. Genuine design furniture and lamps send a clear signal that the organization wishes to make an effort in the well-being of employees and other users of the space."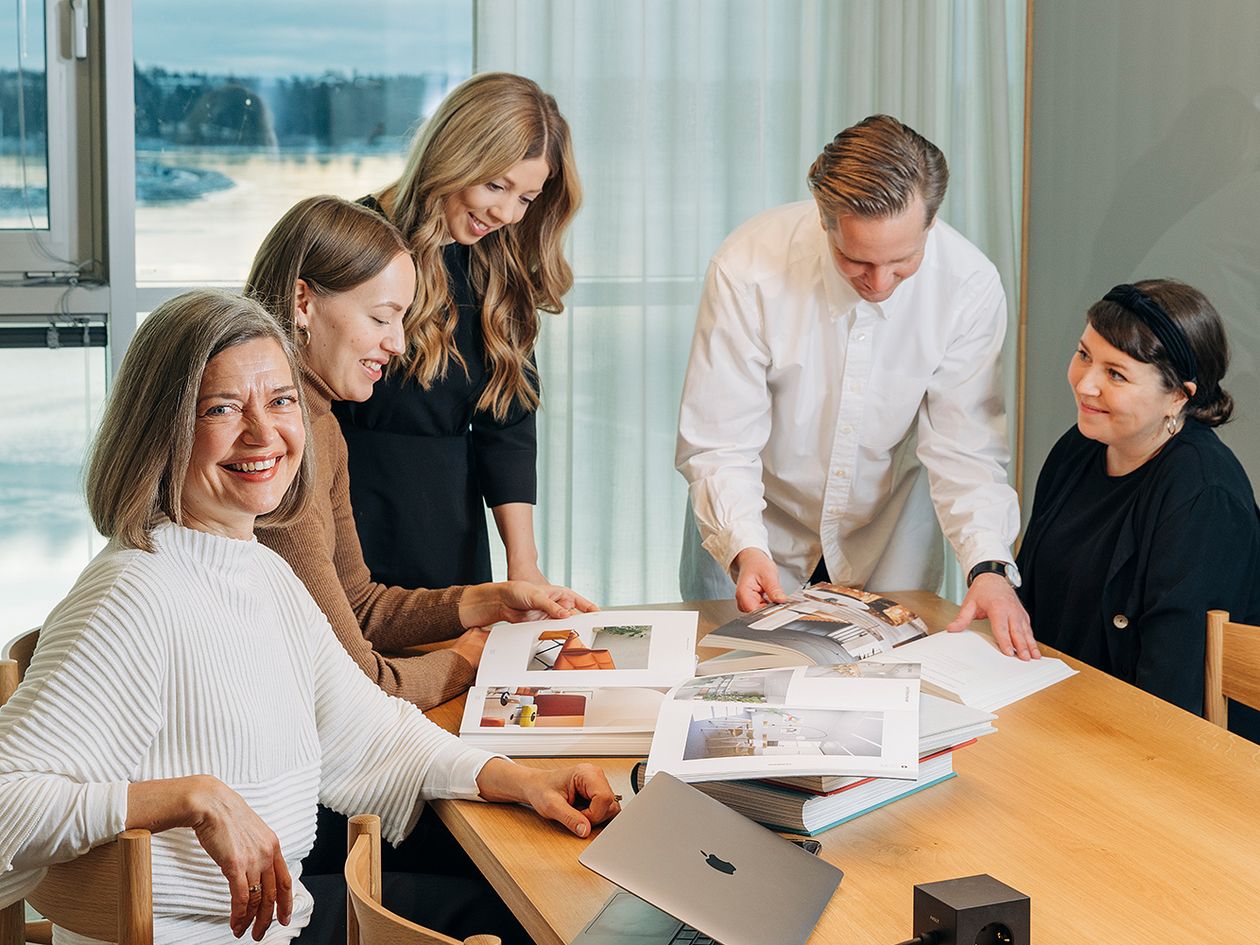 Could you tell us about your personal background? What are the best parts about working at Finnish Design Shop?
"During my 20 years in the sector, I have had the opportunity to be a part of numerous projects, which have allowed me to observe the field's development. To my delight, the appreciation of spaces has reached new heights – whether it concerns their functionality in professional life or their effect on learning in an educational context. As we spend our time in various spaces from childhood to old age, the interior design choices we make can have a profound impact.
The extensive range of products, assignments around the globe, and the scope of projects are among my favorite things when it comes to working at Finnish Design Shop. Collaborating with international partners in various markets not only offers global insights, but also allows us to make Finnish and Scandinavian design more accessible to design fans worldwide.
Whether it be a private home, café or church, it is always our joy and privilege to supply pieces of Nordic happiness to interiors."
See also:
• Finnish Design Shop Contract Sales >
Text: Eero Nurmi Images: Antti Vettenranta, Esa Kapila, Giorgos Sfakianakis and Niclas Mäkelä