Sarah Hartmann's colorful apartment in Berlin is full of vintage furniture and creative DIY projects. Franckly's team got the chance to visit Sarah's spacious, sun-filled home – take a tour with us!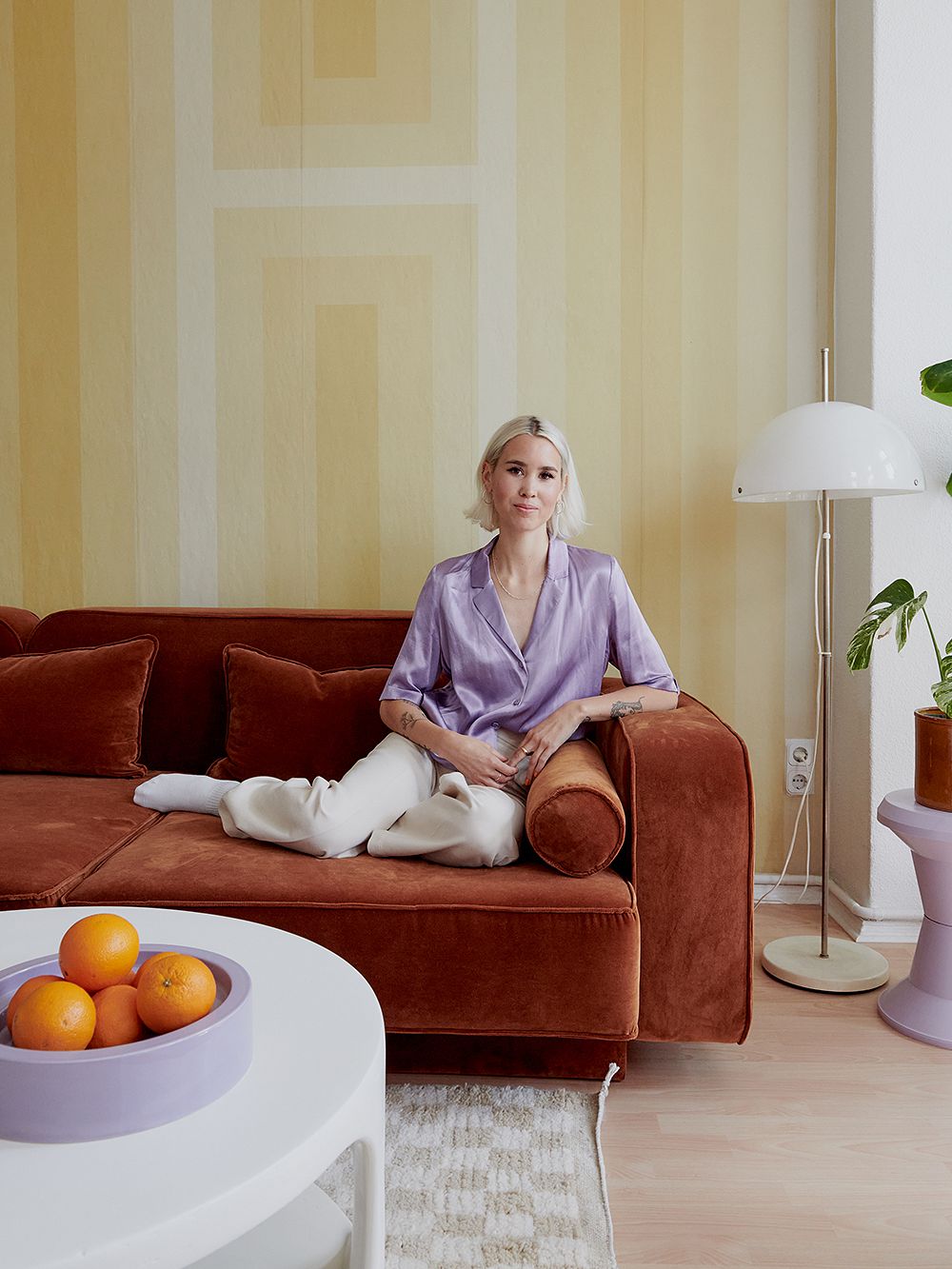 GRAPHIC DESIGNER Sarah Hartmann's love for vintage design pieces and refurbishing second-hand items has gained her a significant following of like-minded design enthusiasts on Instagram and TikTok, where she shares her unique vintage finds and DIY projects with her community.
Sarah's beautiful apartment in Berlin is a creative playground and the backdrop for her joyful journey into space-age and 1970s design, inspired by her love for Wes Anderson movies.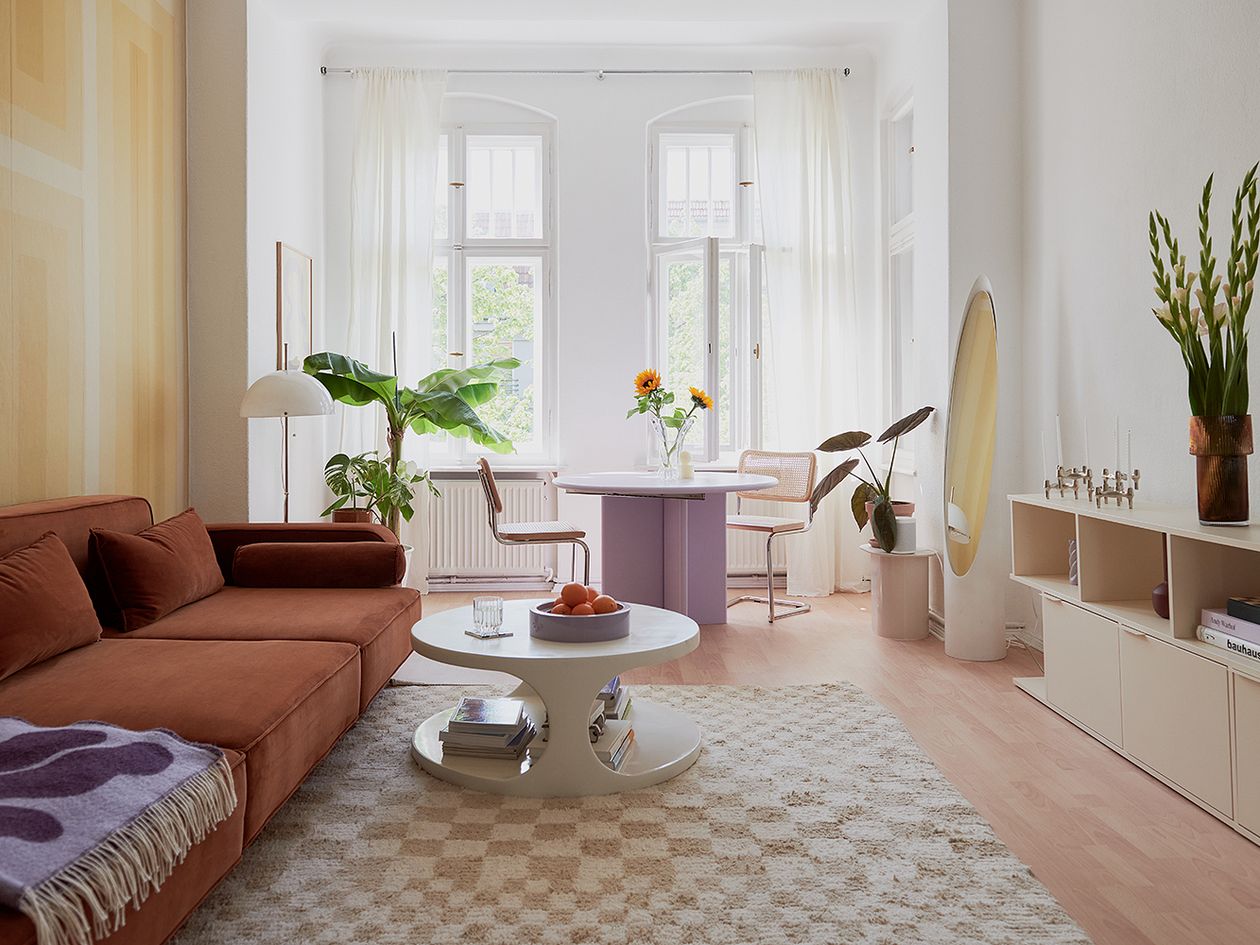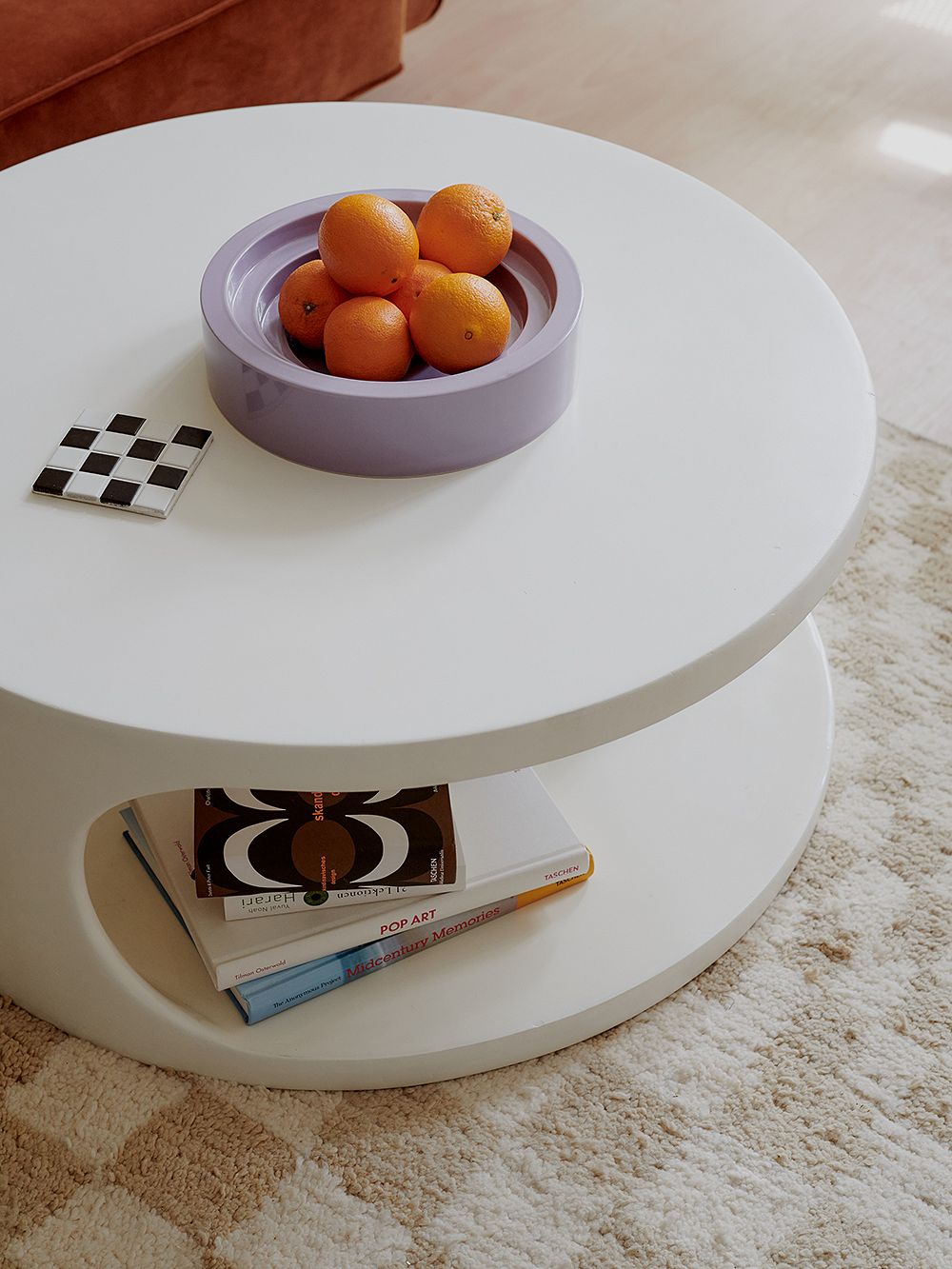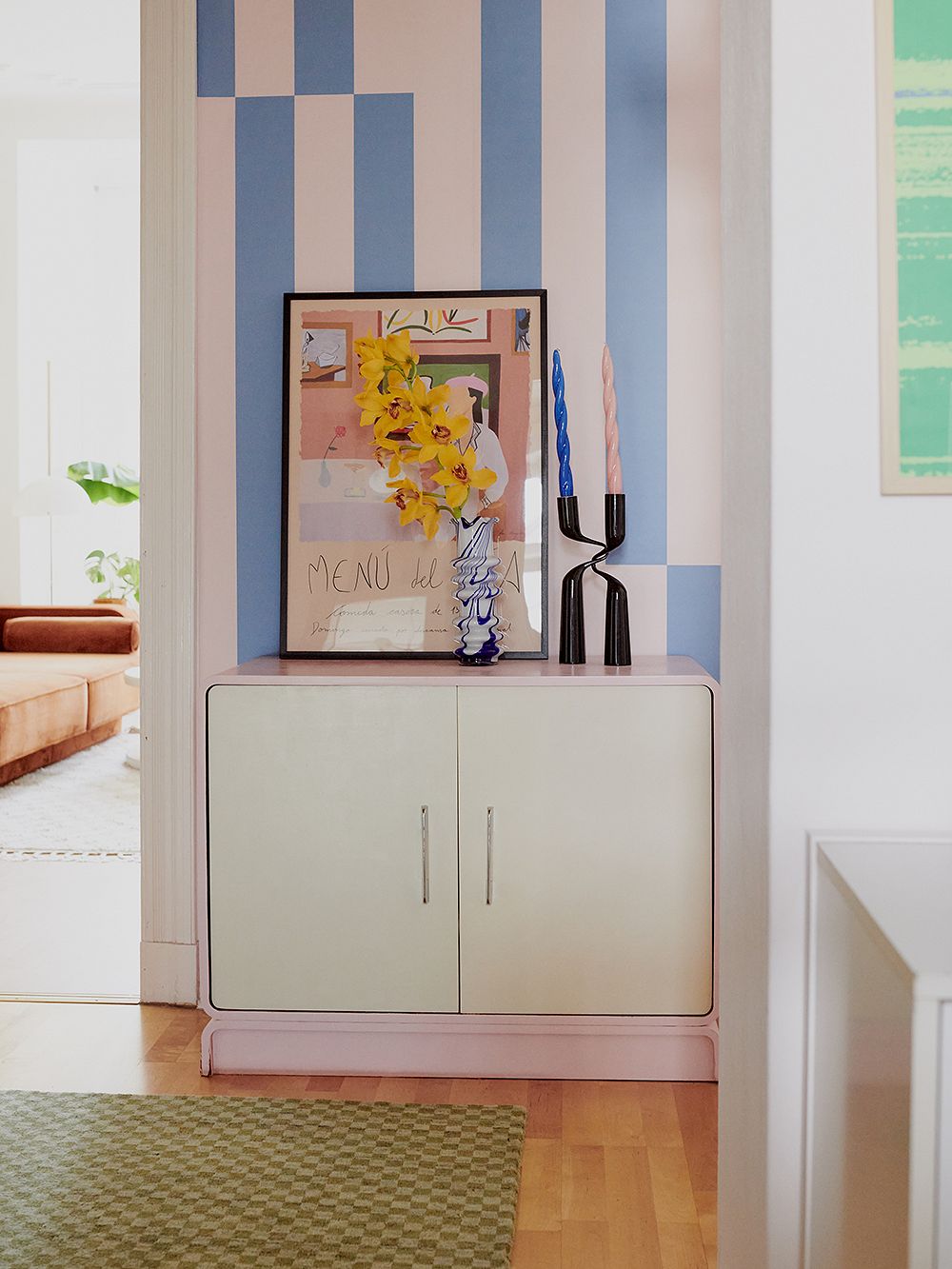 Sarah, what brought you to Berlin or were you born here?
"I am from the very South of Bavaria, born and raised in the Alps near the castle of Neuschwanstein, close to the Austrian border. I studied Graphic Design in Hannover, and later I moved even further north to Hamburg.
I originally moved to Berlin for love in January 2021. Unfortunately, it didn't work out, but it's fine. I am very happy to live on my own in my very first adult-like household here. I moved into my current flat in the district of Reinickendorf five months ago.
I always wanted to live in Northern Germany because it is close to Scandinavia – and I love Scandinavian design! In my Berlin flat, you can find some Scandi vibes here and there, like the pastel colors and the prints."
Where do you draw the inspiration for the home decor?
"It is a work in progress. The balcony is still under construction, but I am happy with how everything has evolved.
I would say that my work as a graphic designer influences my home, and my home influences my work as a designer. My apartment acts as my mood board – it inspires me to experiment and gives me the confidence to use bold colors also in my work. In my choice of colors and patterns, you can see that I love Wes Anderson's movies!"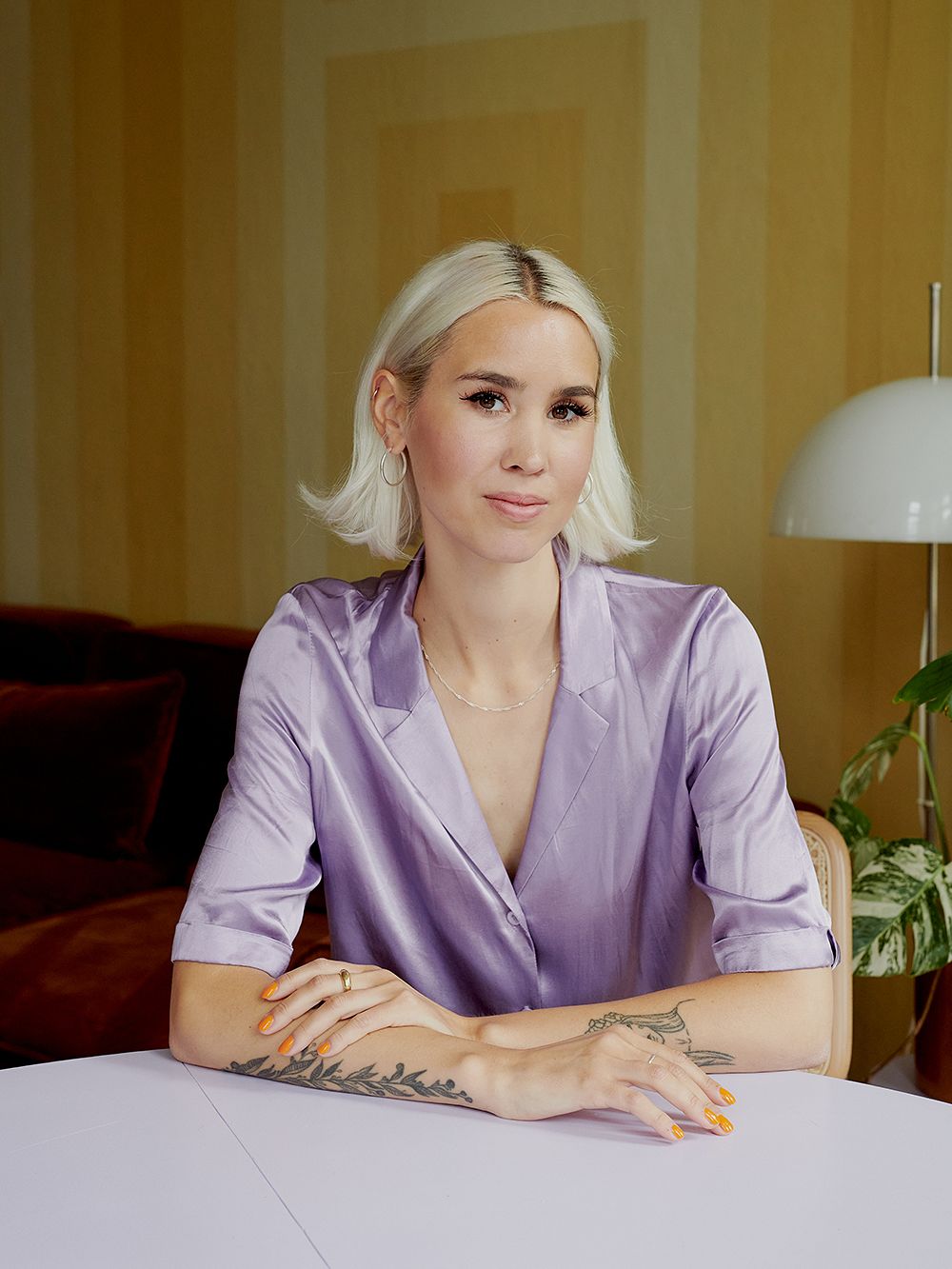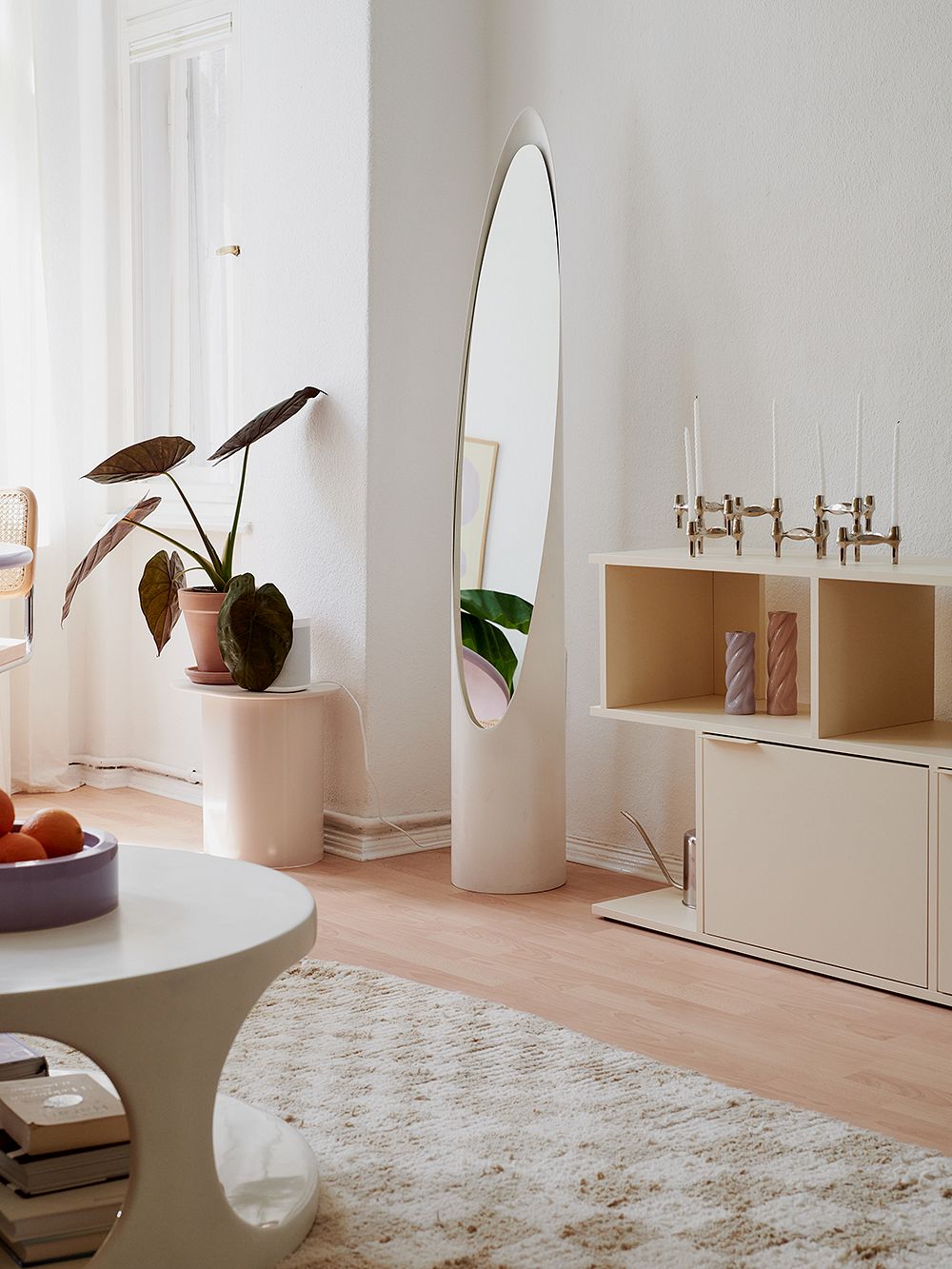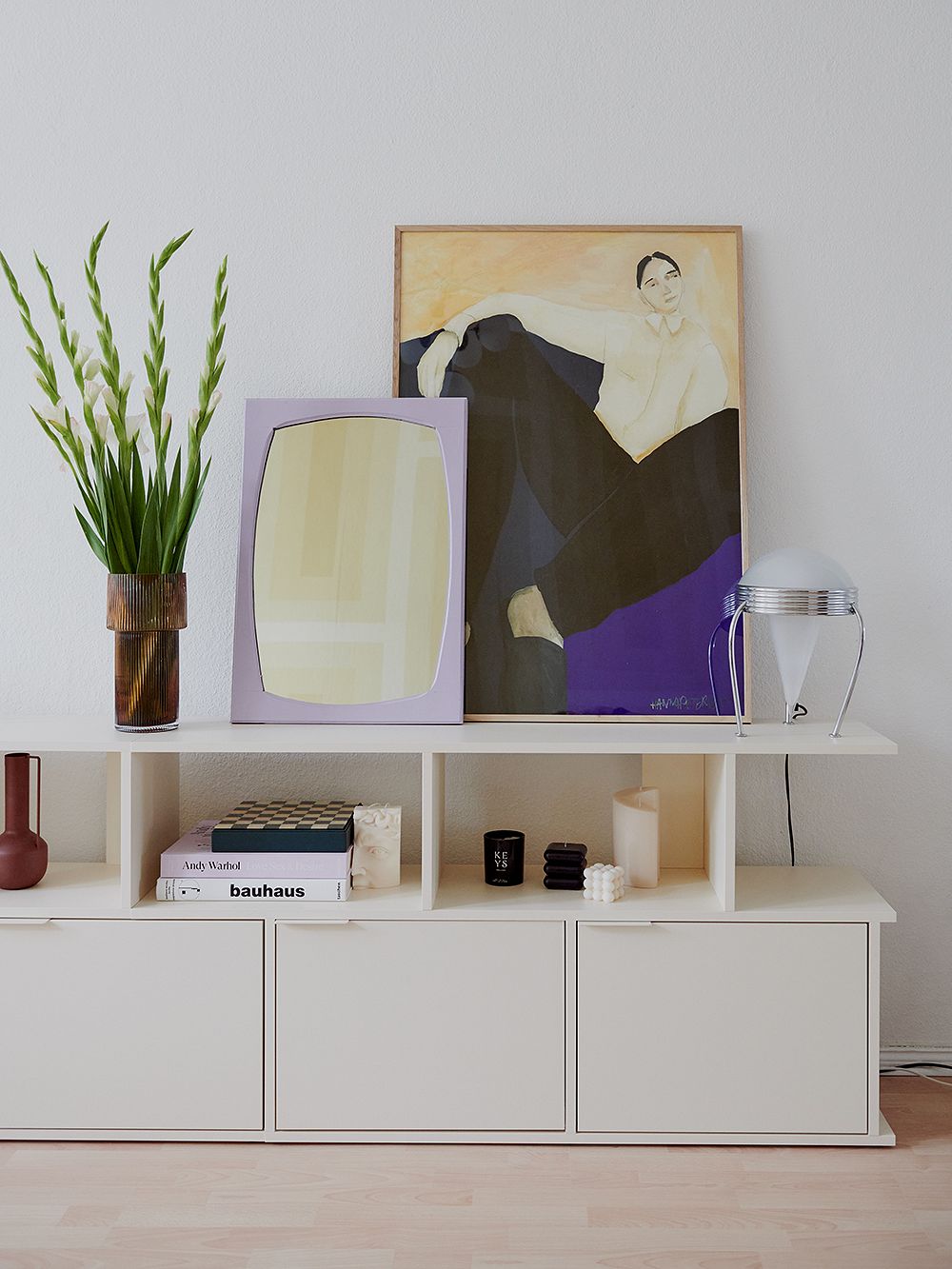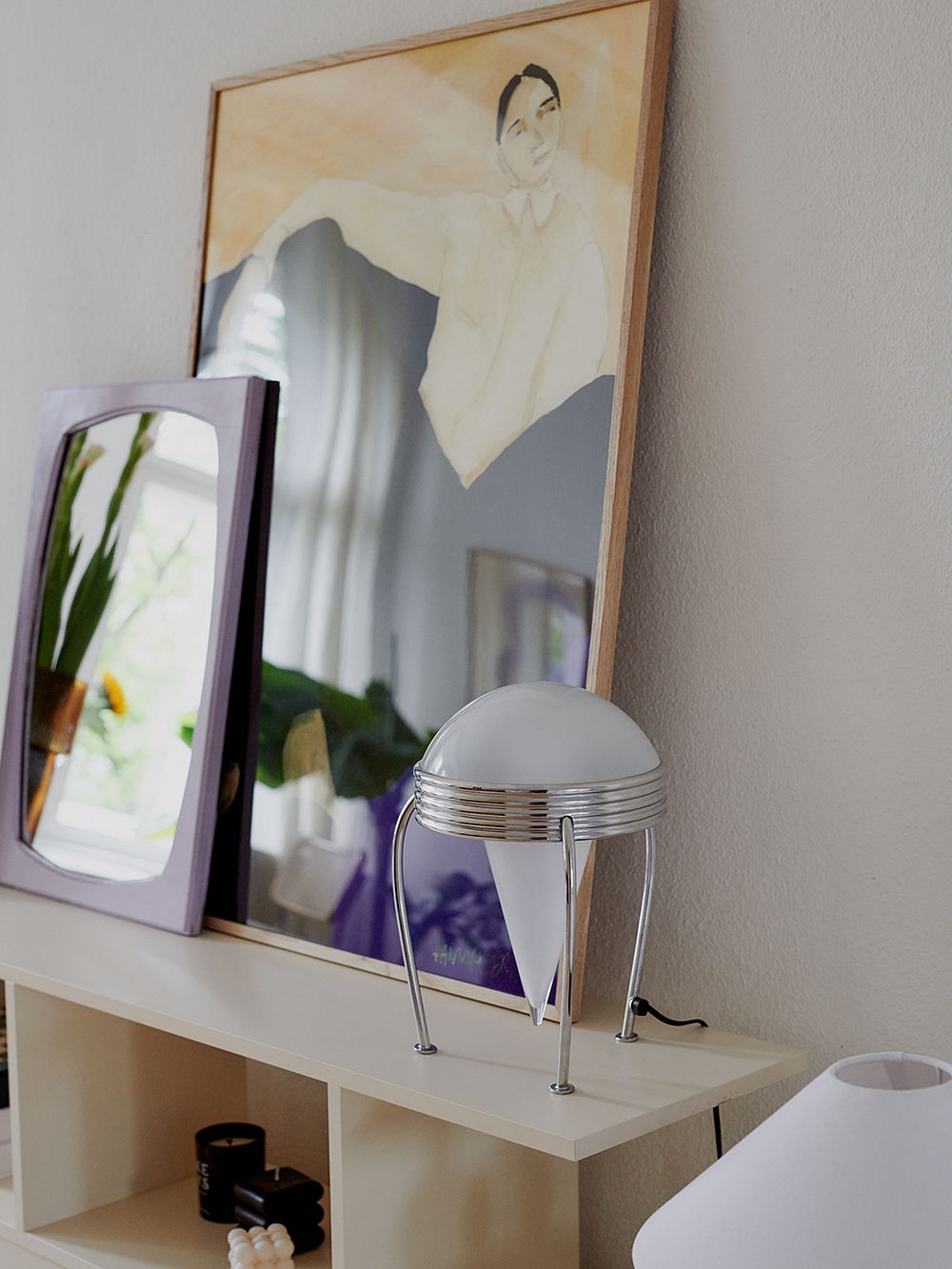 How did you first get into DIY and refurbishing second-hand objects?
"It was by trial and error in my first flat in Berlin. The dresser that is now standing in my hallway is very dear to me as it was the very first piece of furniture I refurbished. When I got it was in very poor condition. I sanded and painted it in the basement of my previous flat and now it has found a place here in my new home. I got very invested in the process, and I just knew that I wanted to do this more often.
Sometimes I find pieces in very poor condition but if I see potential in them, it's worth the effort to refurbish them. It also feels amazing to have something unique. It's fun, sustainable and for someone young like me, also a more affordable option that still allows me to enjoy design."
"Refurbishing furniture is fun, sustainable and it's also a more affordable option that still allows me to enjoy design."
Are you also interested in specific designer vintage pieces?
"When I first got into looking for second-hand items, I honestly didn't have any clue about specific designers. I knew quite a lot about the Bauhaus era and space-age design, for example, but everything else has been a big learning process on the way. That's why at the very beginning I mainly focused on looking for pieces with shapes that I liked, such as round edges and organic forms, which you can see a lot in my house. These kinds of shapes are also nice to work with as they're quite easy to sand and paint.
Now that I do know more about designers too, it's easier to lay eyes on sought-after pieces, but apart from that, the item itself needs to please me aesthetically. One of my latest vintage additions was the Lipstick mirror by Roger Lecal from the 1970s. It took me months to find one that wasn't overly expensive. I am very happy that it is an original designer piece, and I am stoked that I got my hands on it.
Another recent vintage find I made is the 1970s magazine rack by Giorgio Stoppino for Kartell. They're super popular right now and I had to search for one persistently. With vintage, patience is key! I love the rush of adrenaline I get when I find a great vintage piece for a good deal – it makes all the research and effort behind it worthwhile."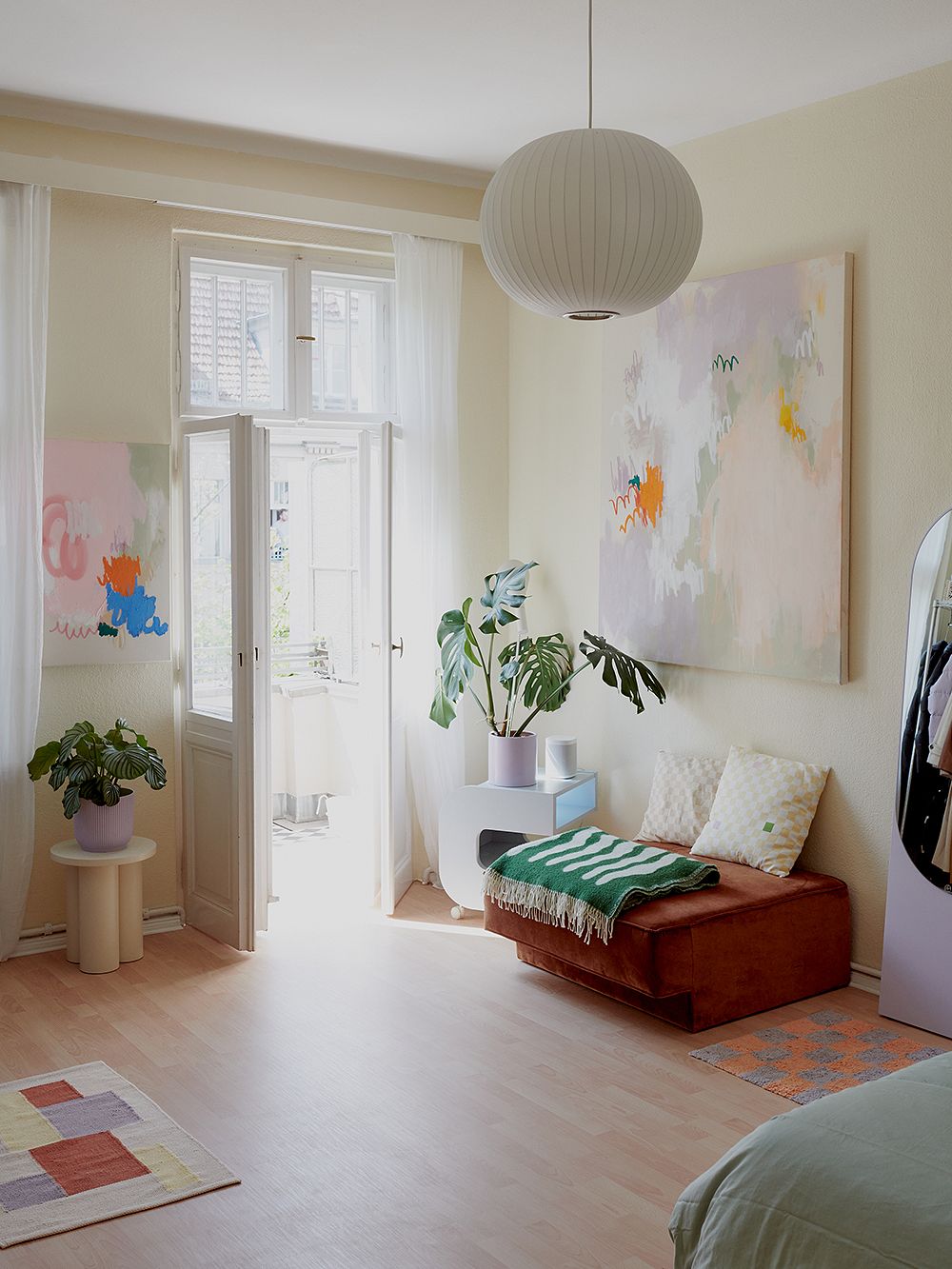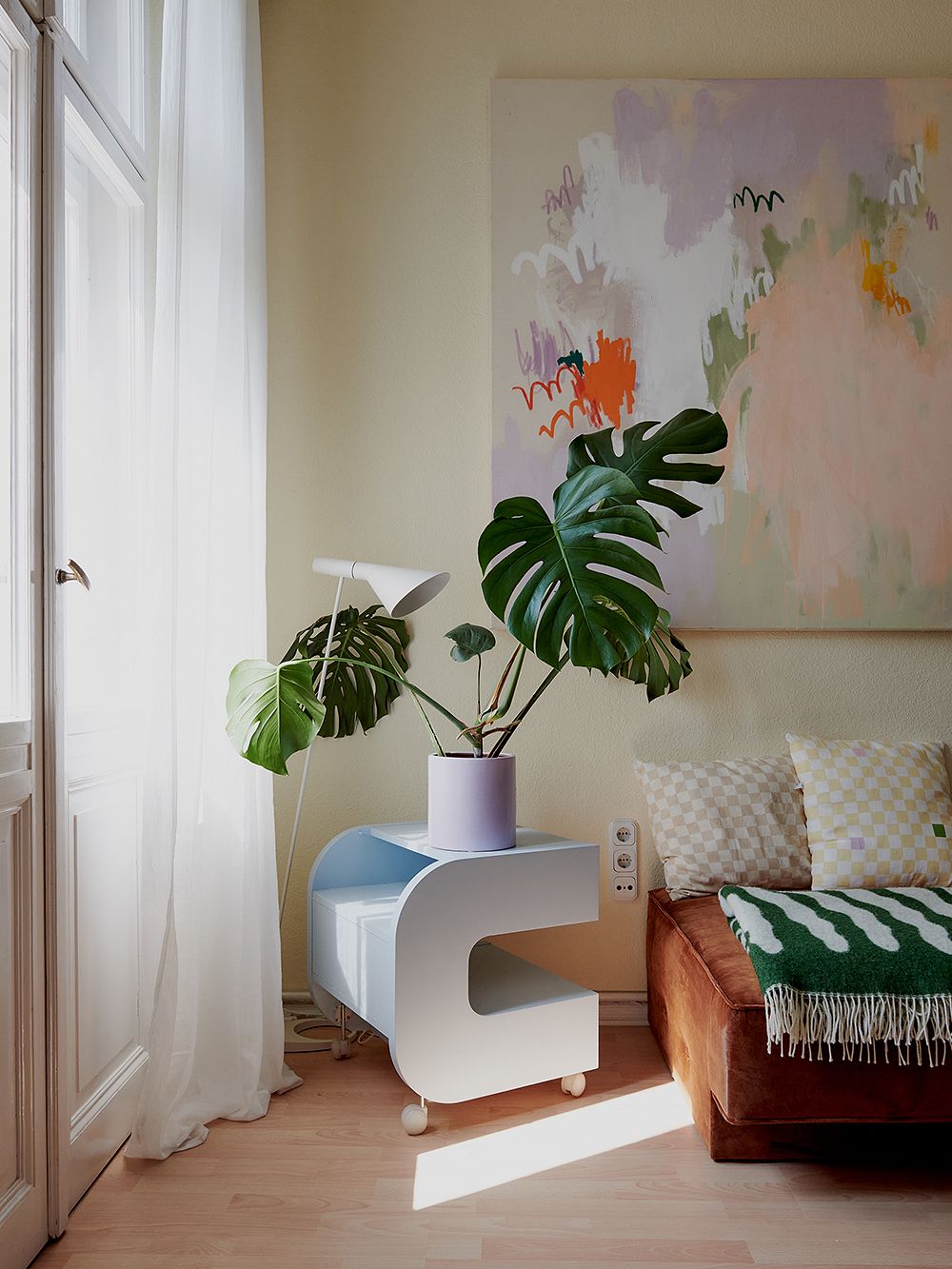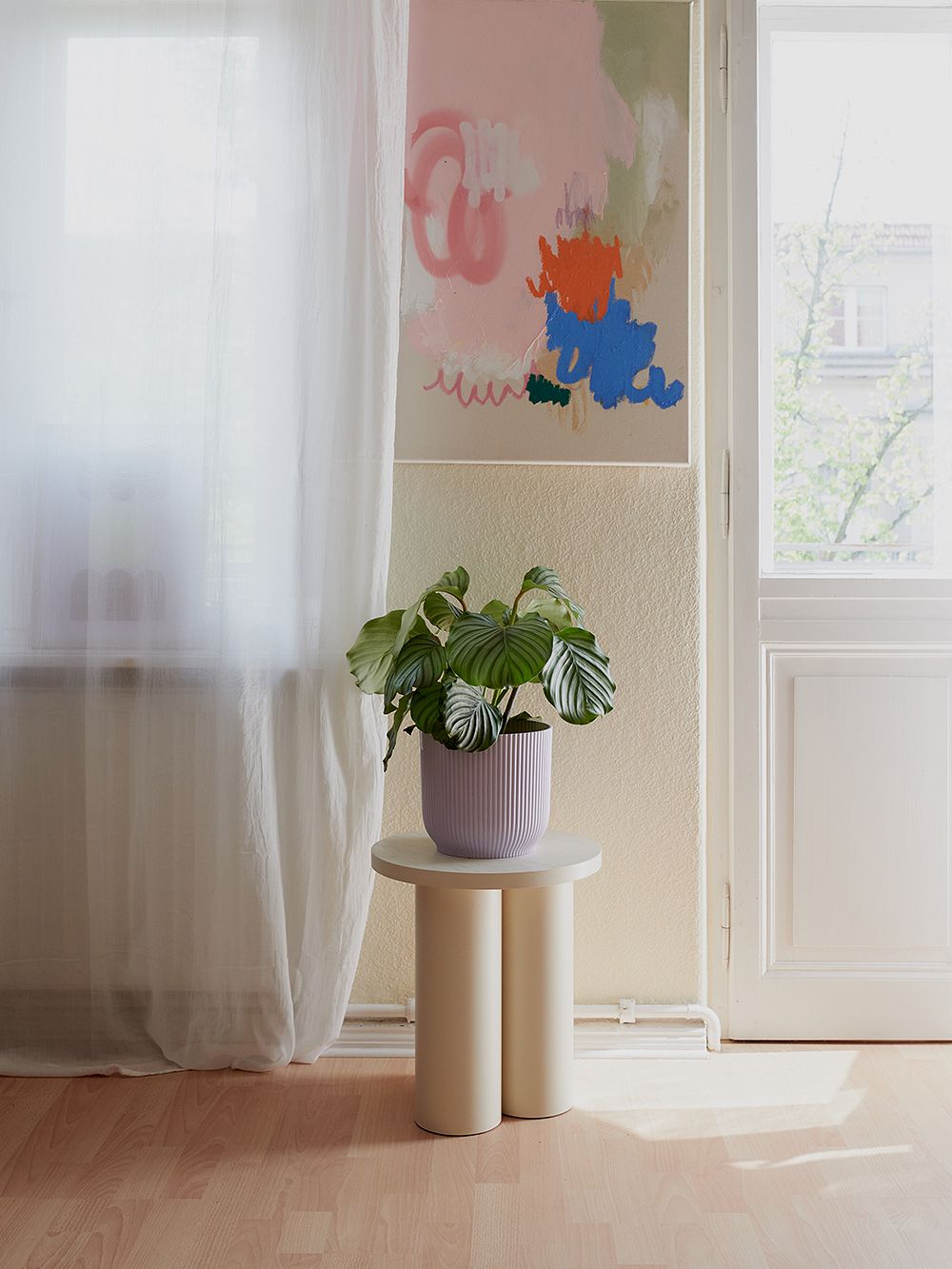 You have a lot of DIY projects in which you might transform the entire piece. Would you do this kind of full makeover to any piece you find?
"That's a good question! Before I start any DIY project, I always do a Google image search for each piece to make sure they're not originals worth thousands of euros. It's fun to experiment with no-name items but with rare original pieces, I would be more careful. I wouldn't paint my Lipstick mirror, for example!
It's not always easy to tell directly whether a vintage item is a designer piece. For example, a while ago I found this quirky vintage table lamp at a second-hand store nearby for dirt cheap, and later, I found out it is the Numero Trenta table lamp designed by the Italian architect and designer Massimo Iosa Ghini in 1986. Nowadays, it sells between 500€ and 700€ in different online auctions."
Any piece of advice you'd like to share with anyone thinking about refurbishing their vintage pieces?
"Start with a small piece of furniture. A compact wooden table or lamp stand is perfect for learning how to sand the wood and work with different paints. Have a look online to see what people in your neighborhood want to get rid of – then experiment a little!"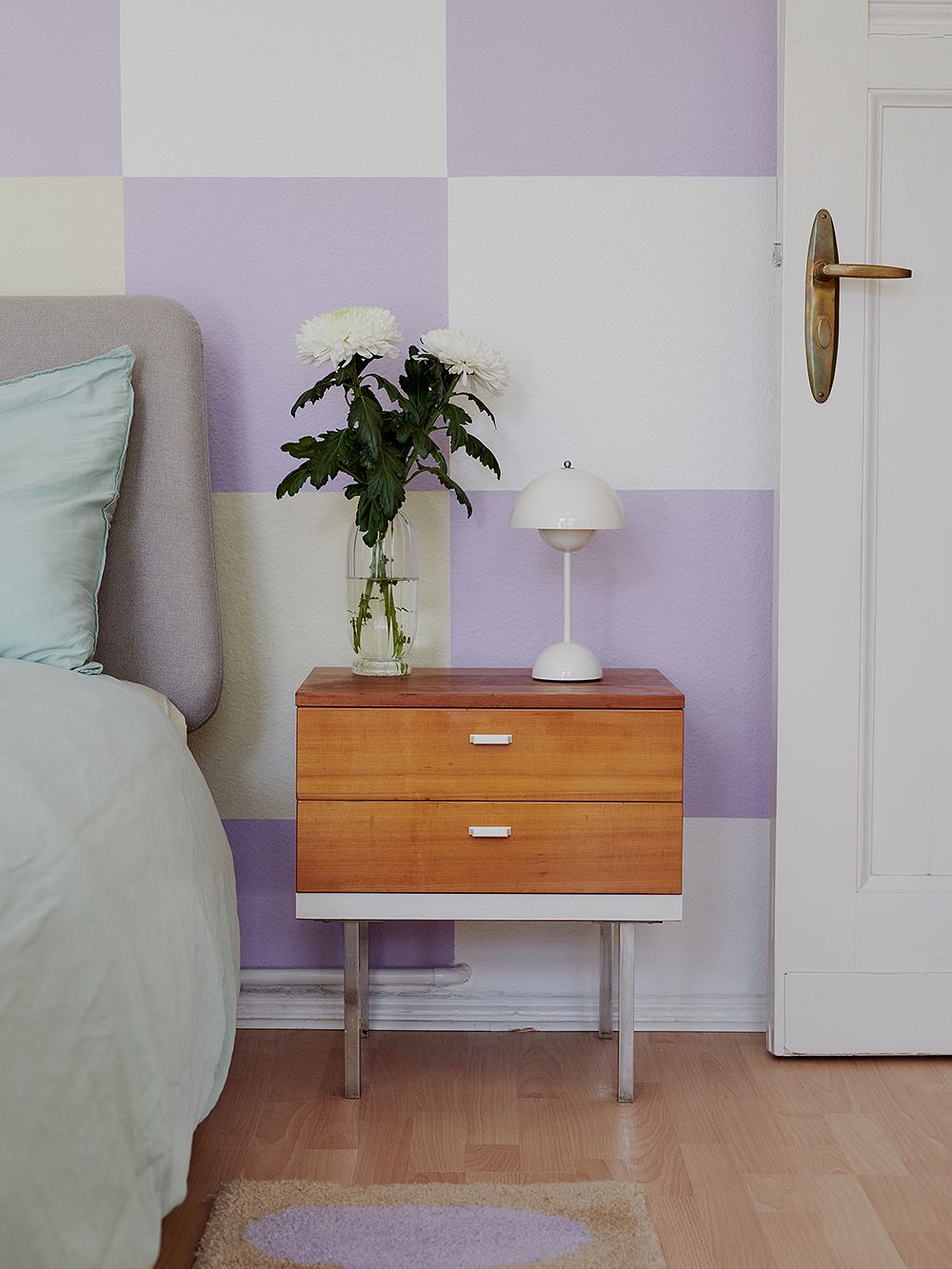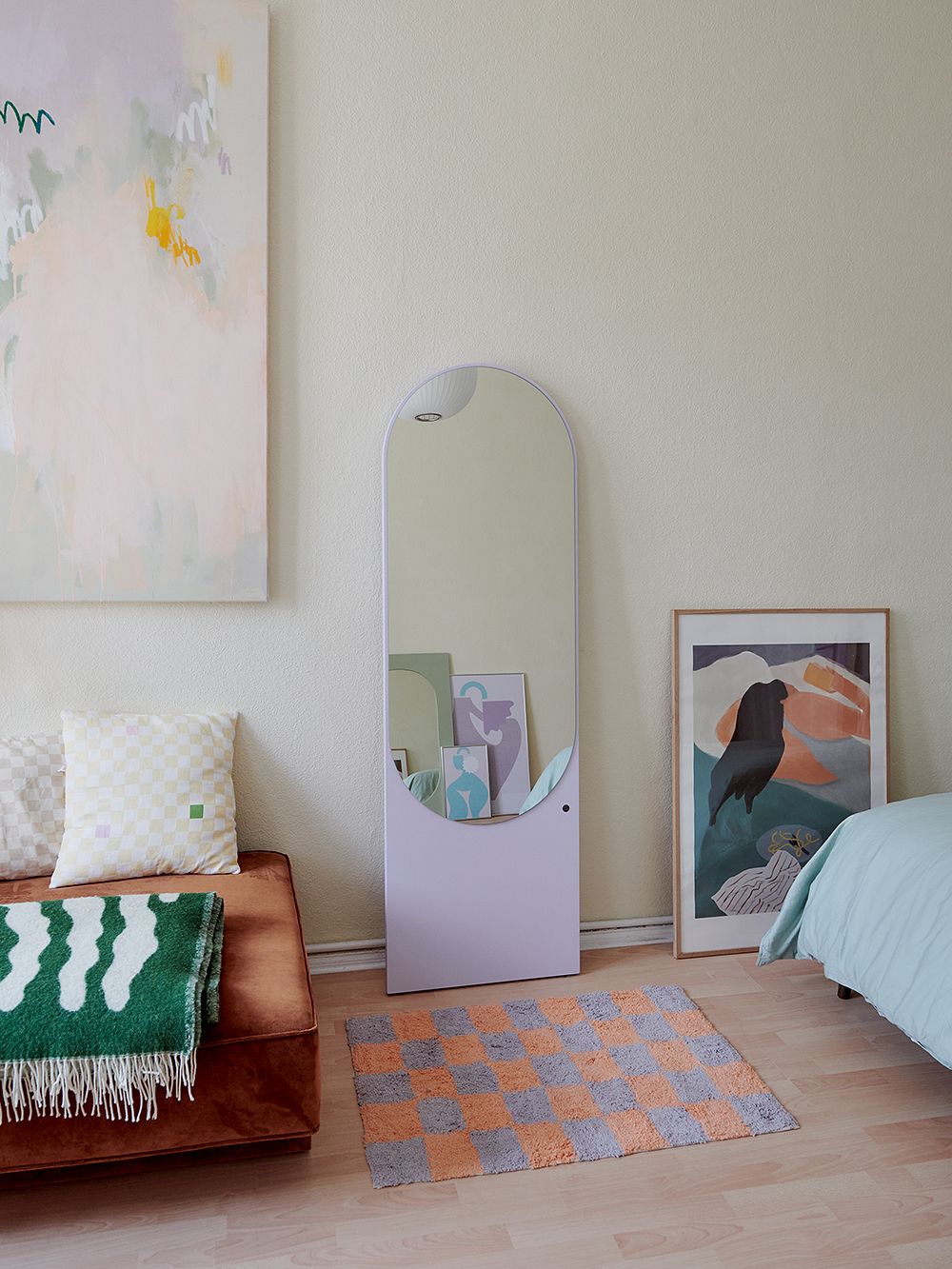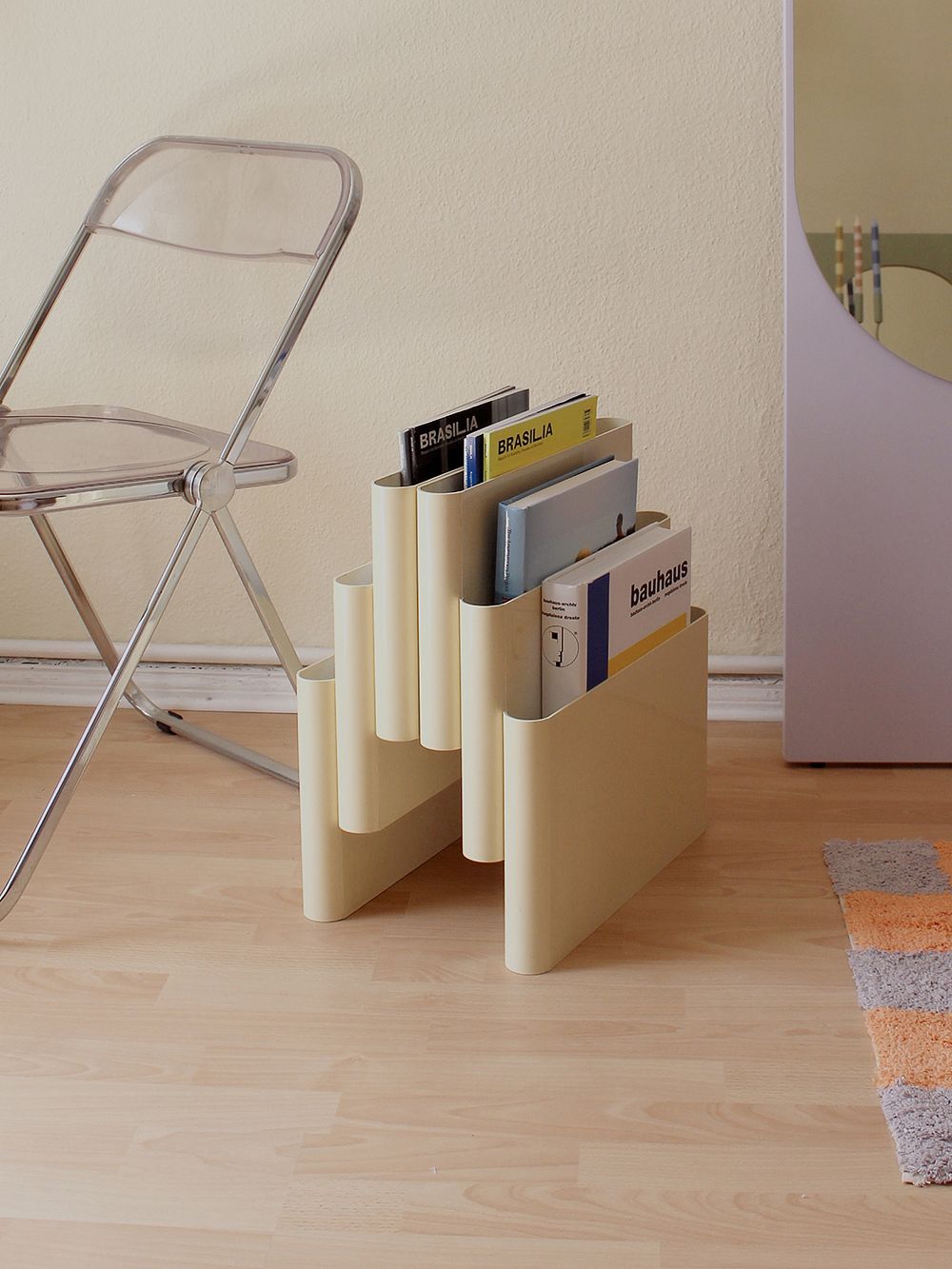 It seems like many people connect with your passion for vintage and DIY. How did your online community emerge and evolve?
"I started to share my second-hand finds and DIY projects on Instagram only about a year ago, but I must say it feels like ten years already! I've learned so many new skills through my community and about design in general.
People send me messages suggesting what techniques I could use or what tools I might need in my projects. I've developed my skills so much that now I can share my own tips! I get a lot of questions regarding my vintage finds and DIY projects and sometimes my followers send me pictures of their own projects – that's super nice!"
See also:
• Sarah Hartmann on Instagram >
• More pre-loved design treasures at Franckly >
Text: Dörte de Jesus Images: Kerstin Müller