Moomin by Arabia's seasonal tableware set for winter 2022 is called Winter Wonders. The pastel-hued illustration features not only the Moomin family but also the rare character Mr. Brisk, who tries to teach the Moomins how to ice-skate – with varying degrees of success.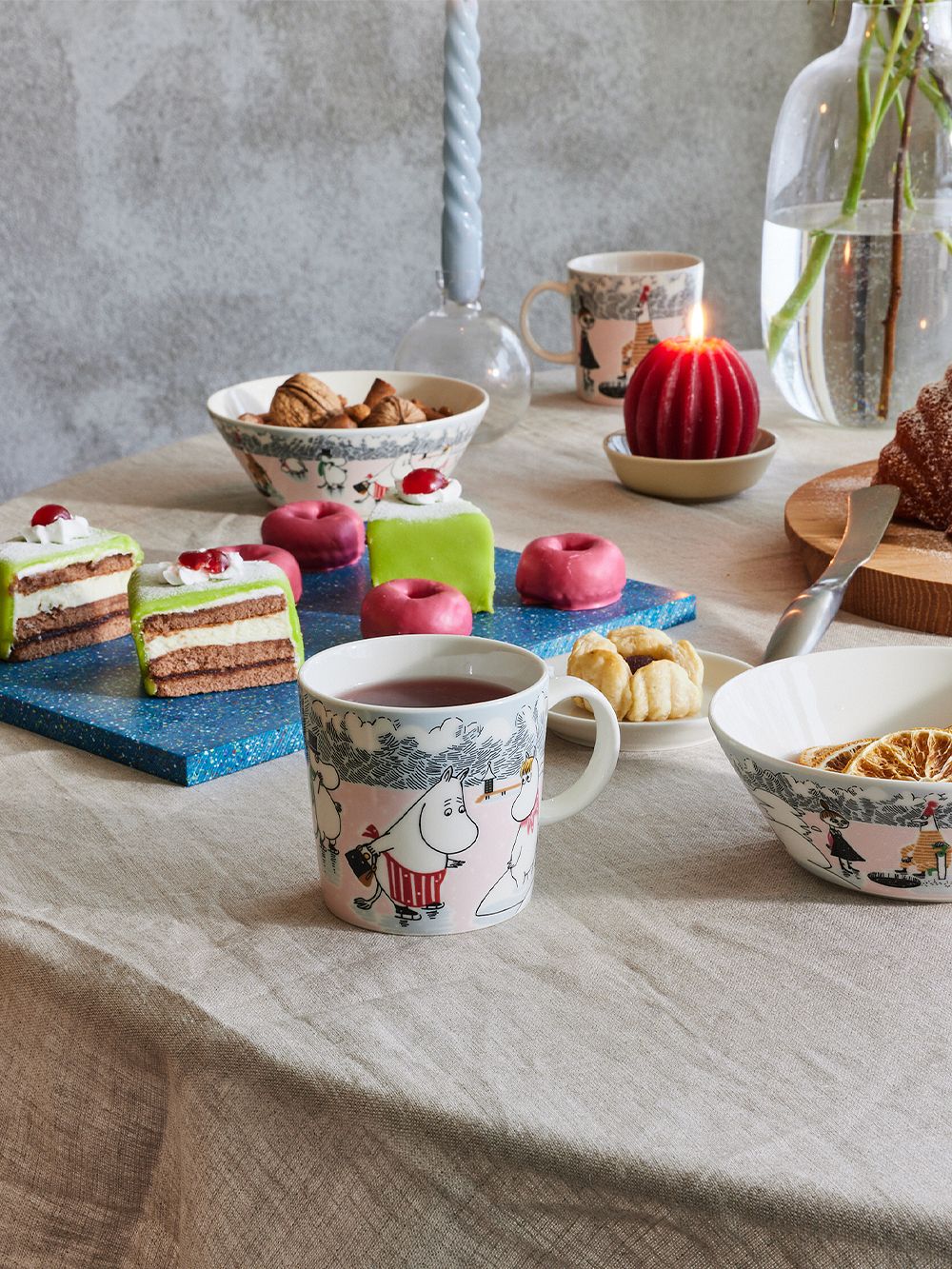 THE MOOMIN BY ARABIA WINTER TABLEWARE often features illustrations in which the Moomins are somewhat taken aback by winter, experiencing mixed feelings about it all – and no wonder, as they usually hibernate and rarely get to see snow or feel the cold. This is also the reason why there are relatively few original Moomin illustrations by Tove Jansson in which the Moomins are out and about during wintertime. In the seasonal tableware set for winter 2022, the Moomins' mixed feelings arise from ice-skating and the peculiar character Mr. Brisk.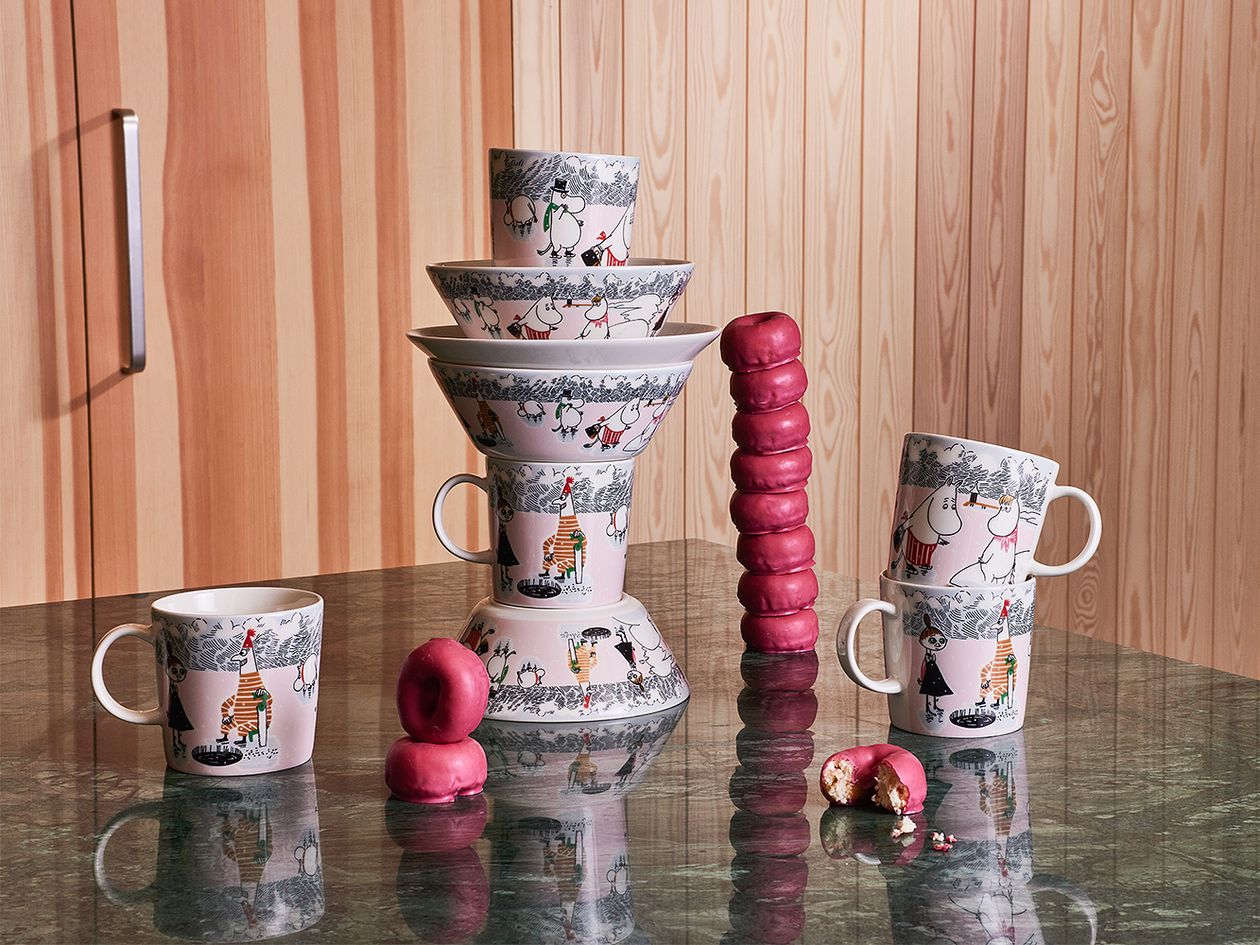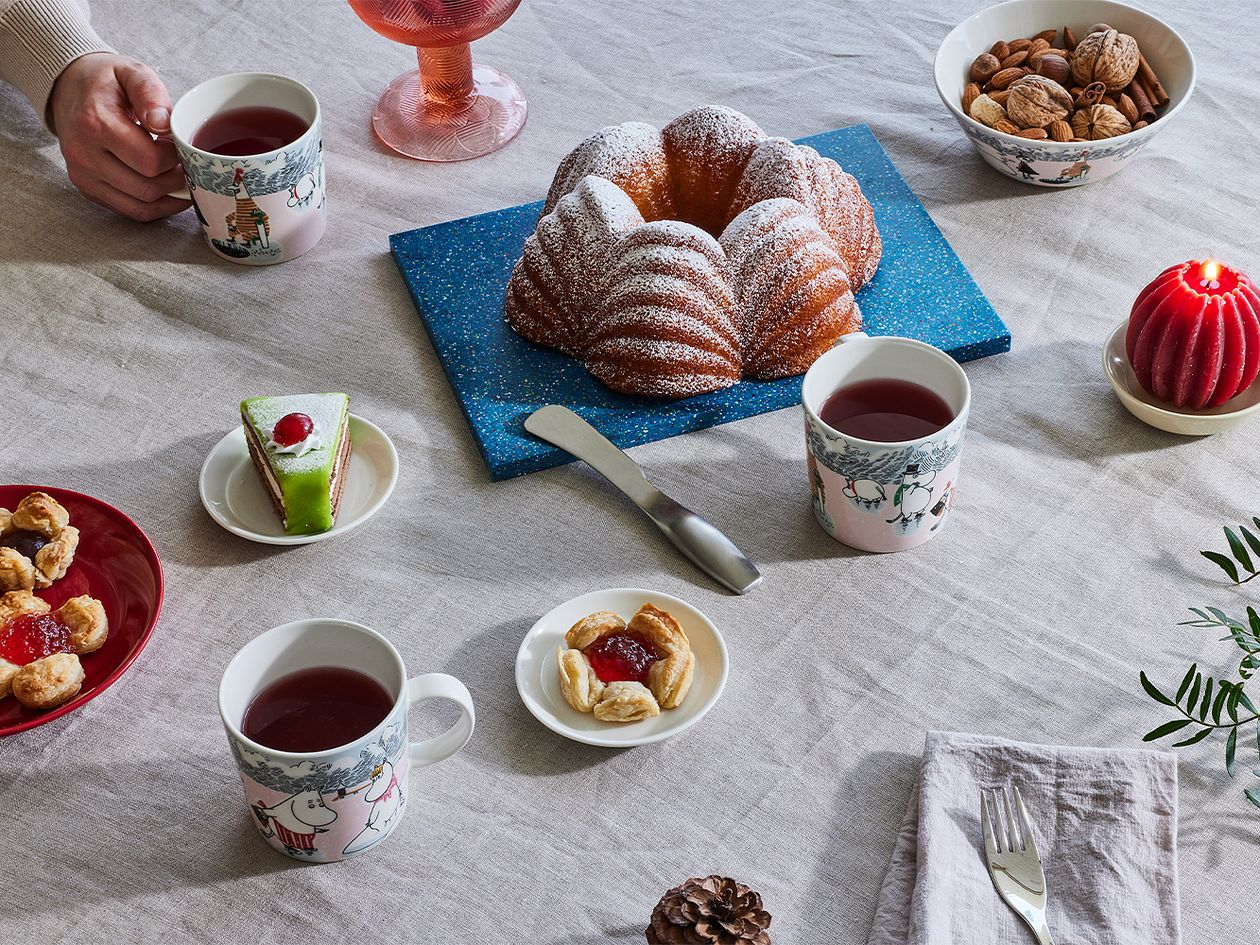 Moomins try their hand at winter sports
The illustrations of the winter 2022 tableware are based on the 1955 comic "Moomin's Winter Follies". In the story, the sports enthusiast Mr. Brisk arrives at Moominvalley and starts teaching the Moomins how to ski and ice-skate. But since the Moomins are used to slumbering through the winter, they don't exactly share Mr. Brisk's love for winter sports.
The competitive and almost fanatic Mr. Brisk raises some doubts in the Moomins, especially in Moomintroll and Moominmamma. Mymble and Snorkmaiden, however, fall head over heels for the athletic stranger, and Mymble is the only one who really tries to learn to ice-skate to impress her crush.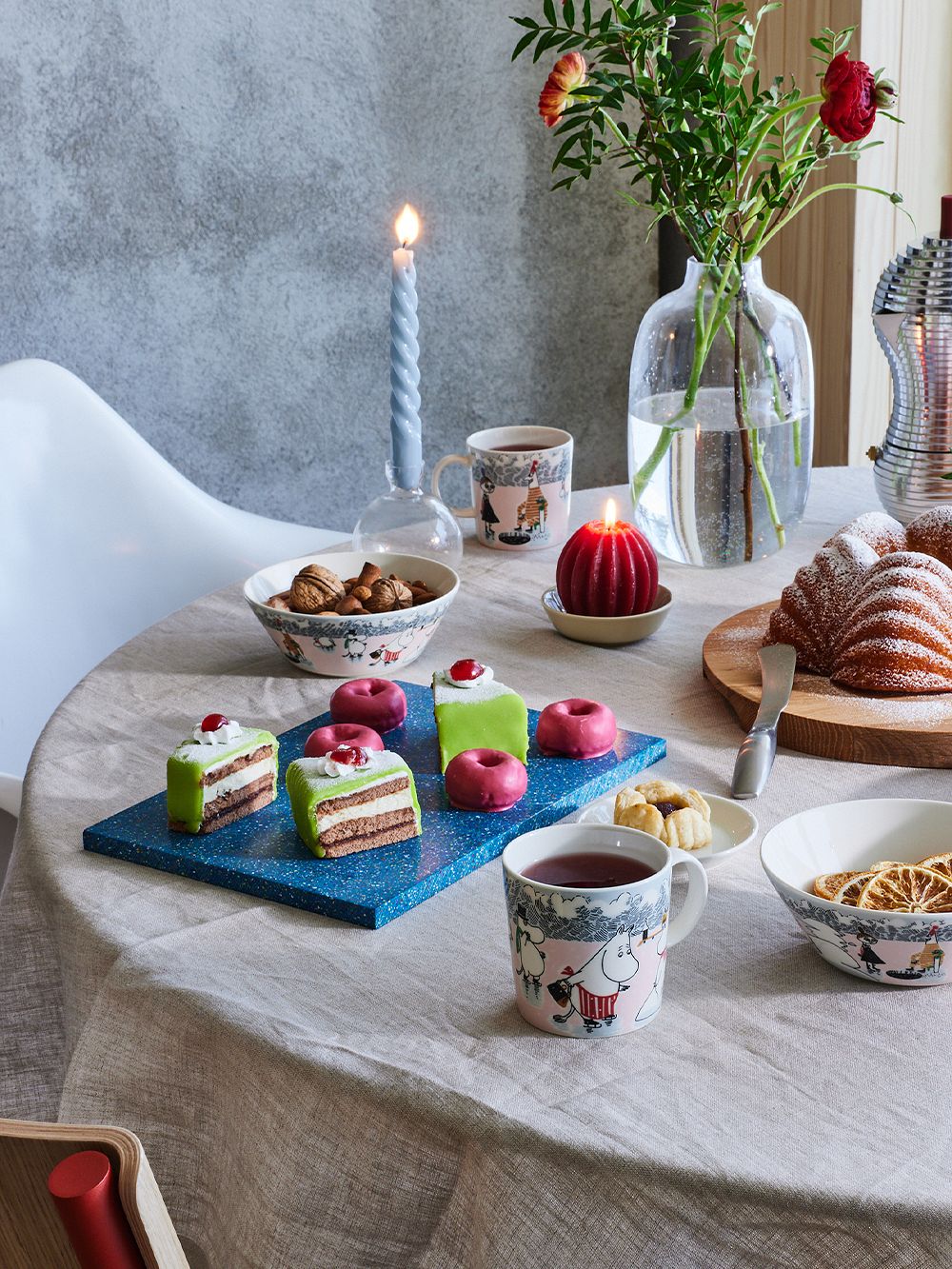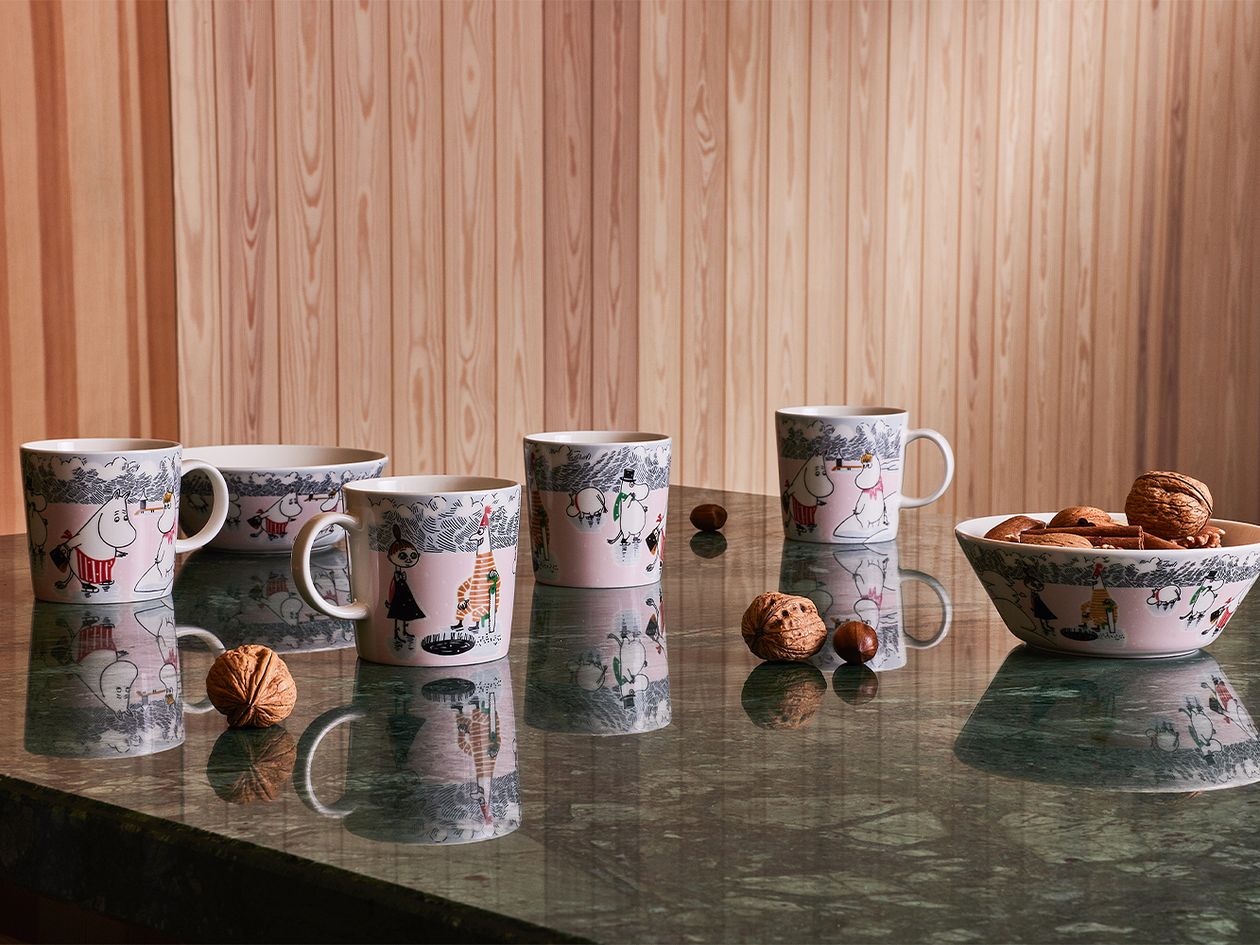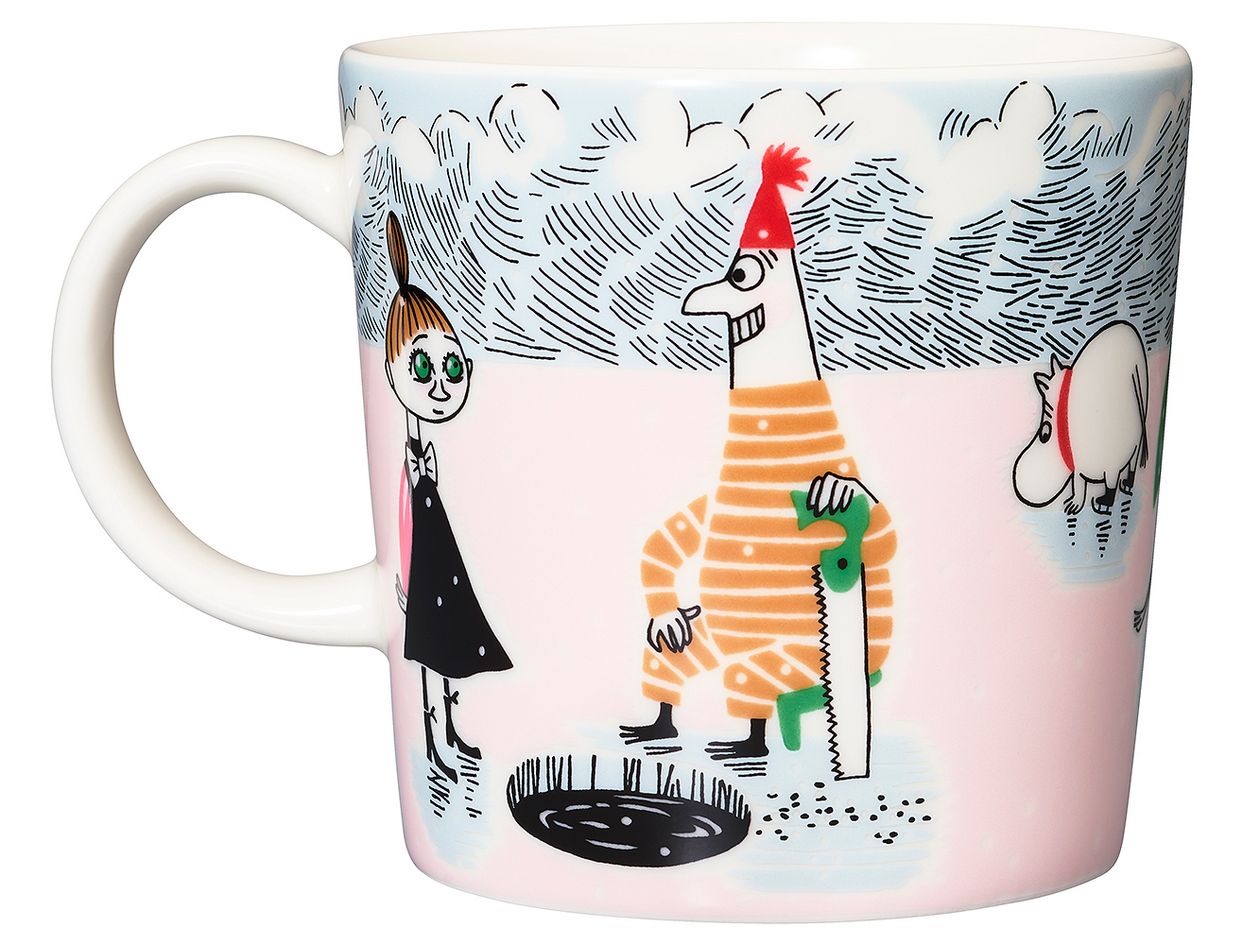 Winter landscape in pastel colors
The color palette of the tableware is mostly pastel, but the light-colored, blue and pink background is complemented by yellow, green, and bright pink details of the characters' clothing and, of course, the red stripes of Moominmamma's apron.
The other side of the mug features Moomintroll, Moominpappa, Moominmamma, and Snorkmaiden trying their hand at ice-skating – mostly not very successfully – and on the other, Mr. Brisk is trying to persuade Mymble to try cold water swimming. As always, the winter tableware set also contains a bowl.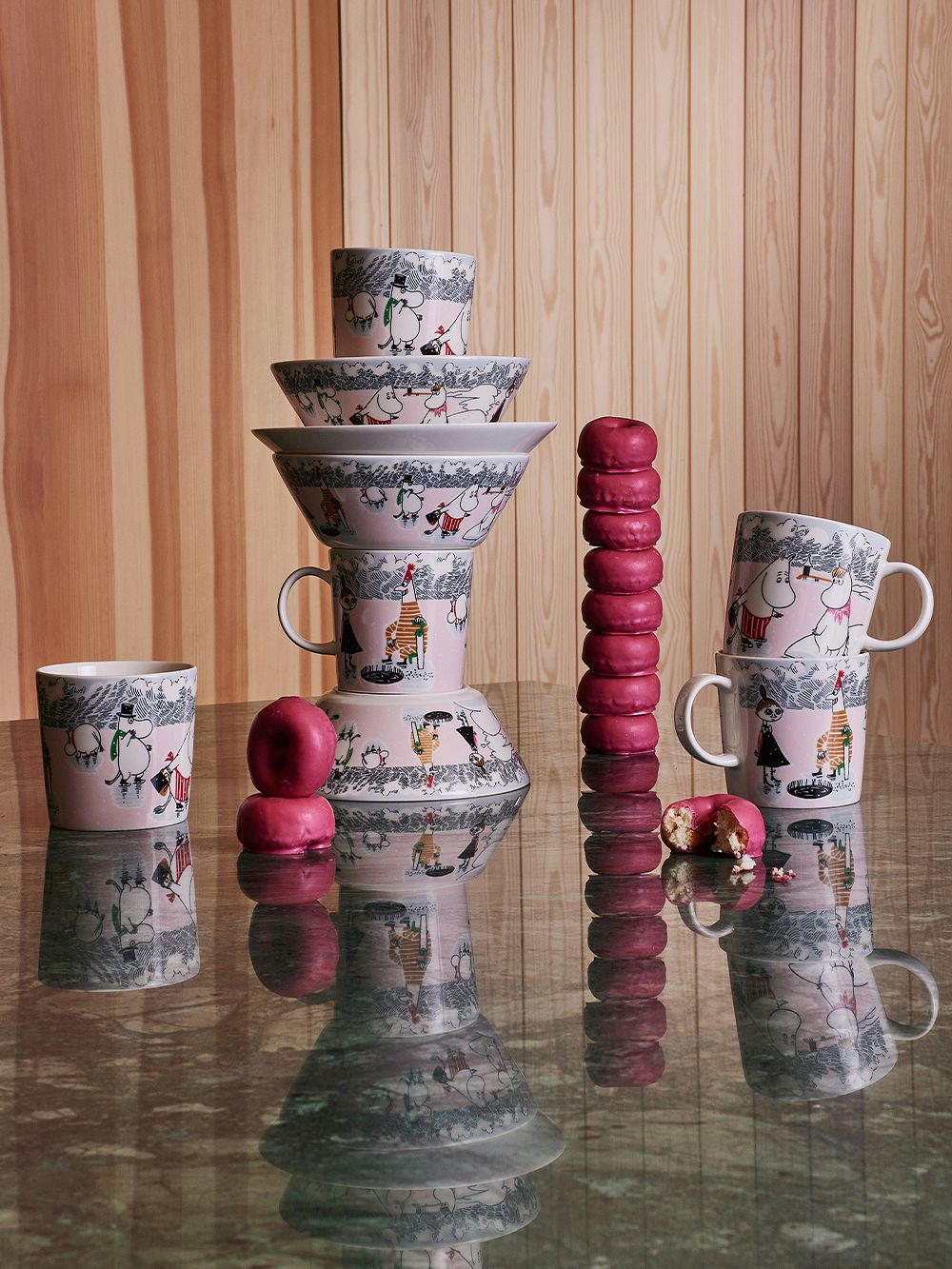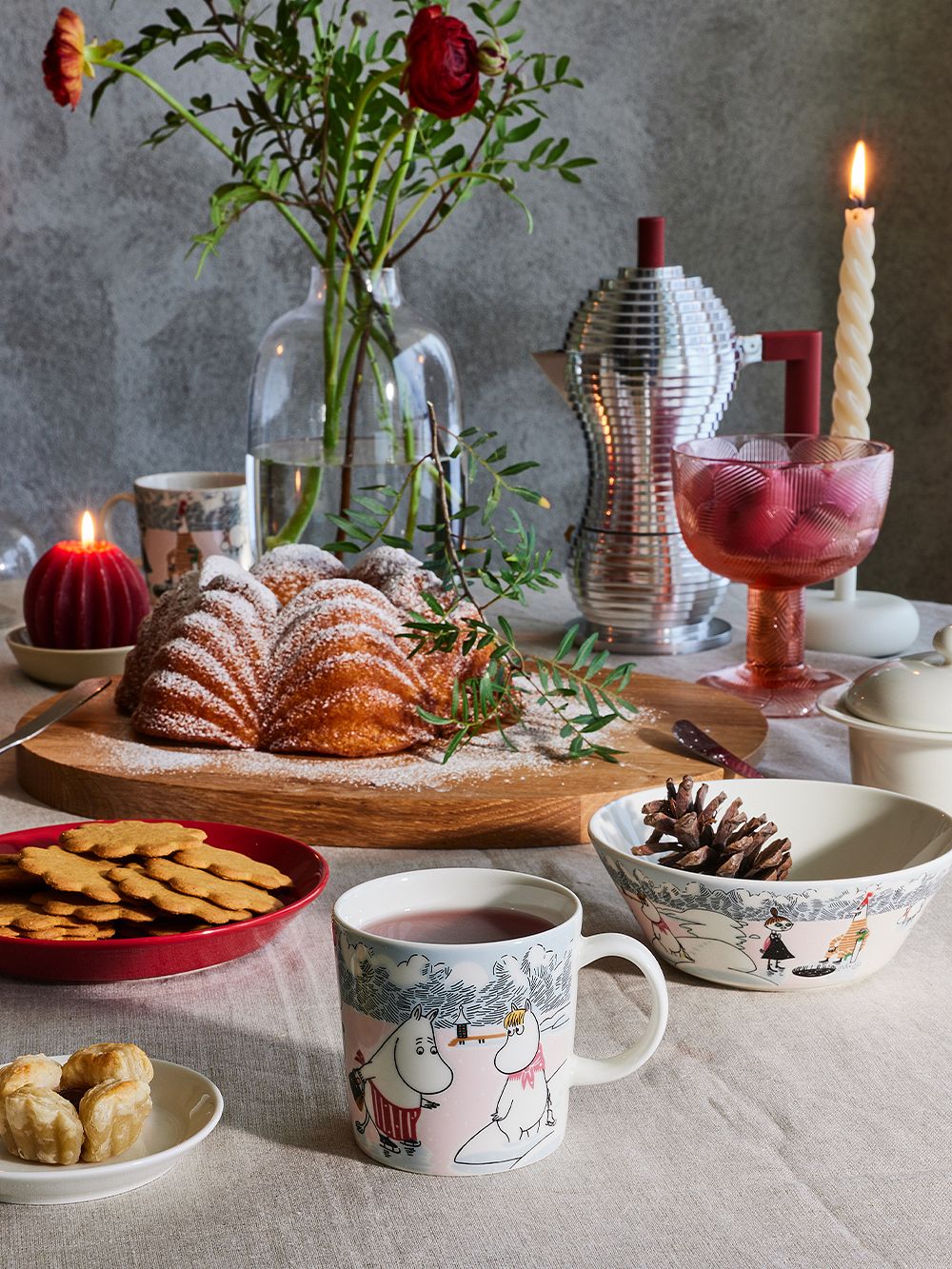 Good old Mr. Brisk
Although Mr. Brisk is a rarely seen character, this isn't the first time he has appeared in Arabia's Moomin tableware. The winter tableware of both 2010 and 2014 featured illustrations in which Mr. Brisk and the Moomins were skiing. The mugs were called Skiing competition and Skiing with Mr. Brisk, respectively.
In both these illustrations, Mr. Brisk is wearing a pullover and skiing pants, but on the Winter Wonders mug, he is dressed in striped winter overalls. The character is easy to recognize, though, by his bobble hat and a wide grin that perfectly conveys his endless enthusiasm for winter sports.
The Winter Wonders Moomin tableware will be sold for a limited time only.
See also:
• The Winter Wonders Moomin mug >
• All Moomin products >
Edit: Emmi Ratilainen Images: Arabia