Miguel Milá's elegant Cesta table lamp from 1962 is on many interior decorators' wish list. The lamp's cherry-wood structure is still manufactured by hand.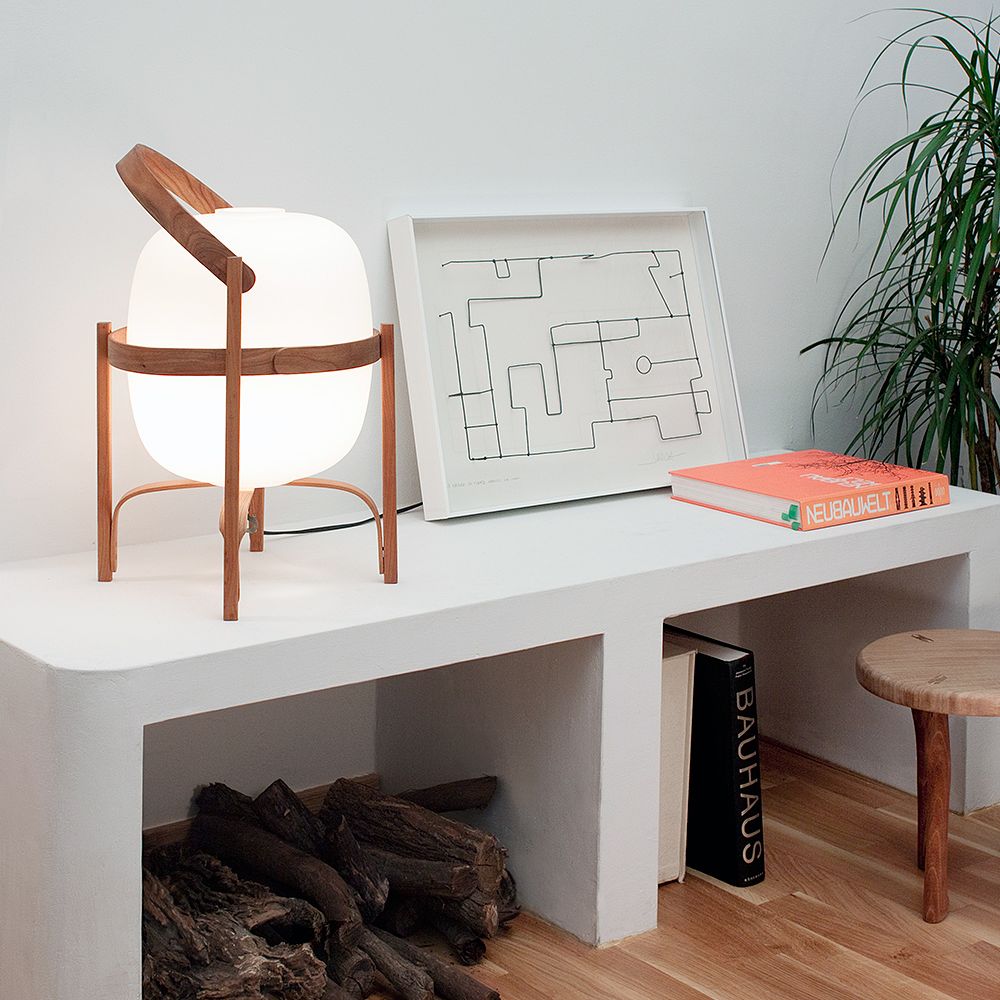 SPANISH MIGUEL MILÁ designed the Cesta table lamp in 1962 and it joins two materials together beautifully. The elegant Cesta is constructed of an opal glass shade and the cherry wood structure that holds it. The wooden structure has been shaped using traditional steam bending techniques. The lamp also comes in a smaller Cestita model as well as in a rechargeable and freely movable Cestita Batería model. The lamp stands sturdily on four legs and is perfect on the table or on the floor.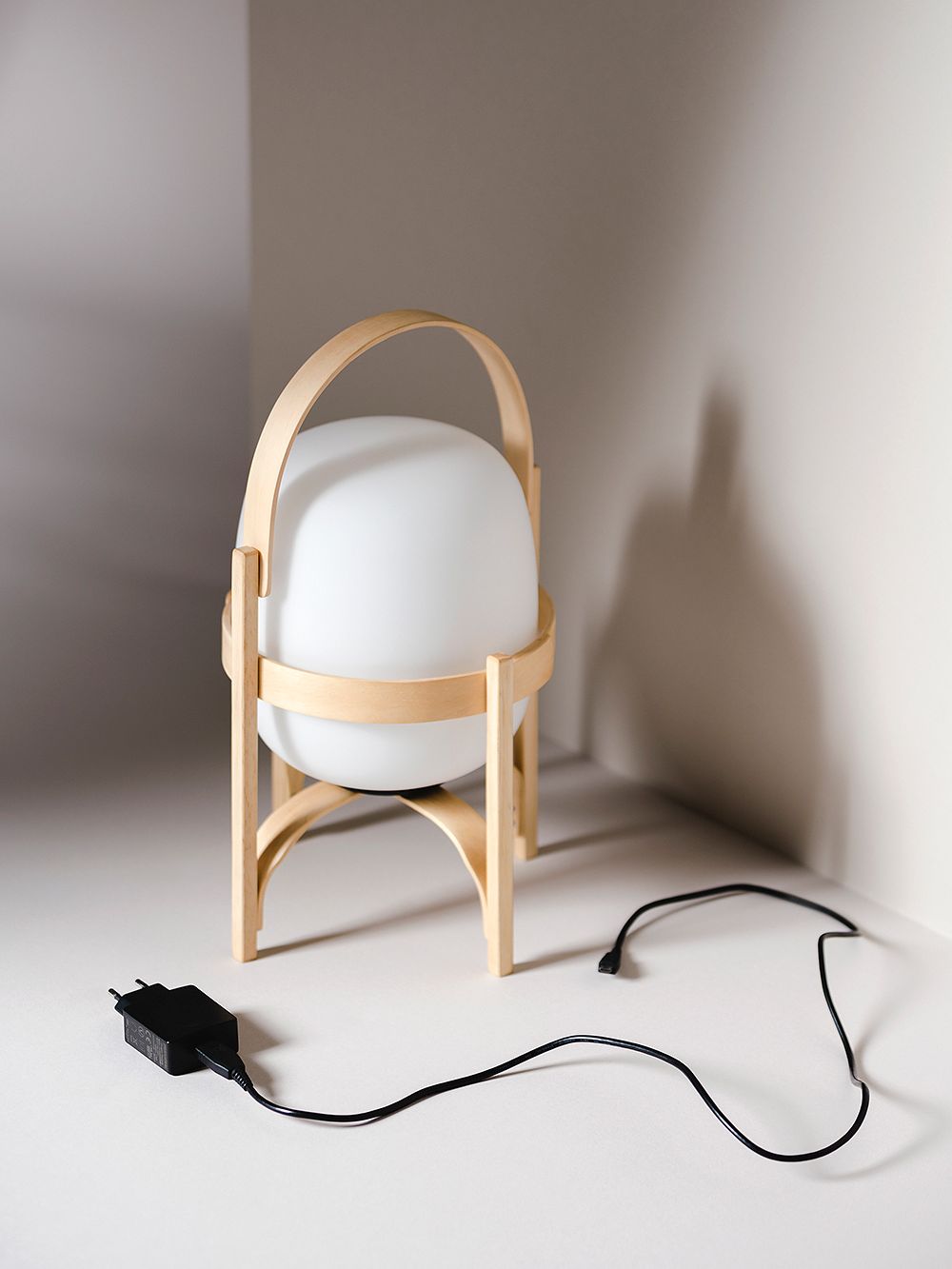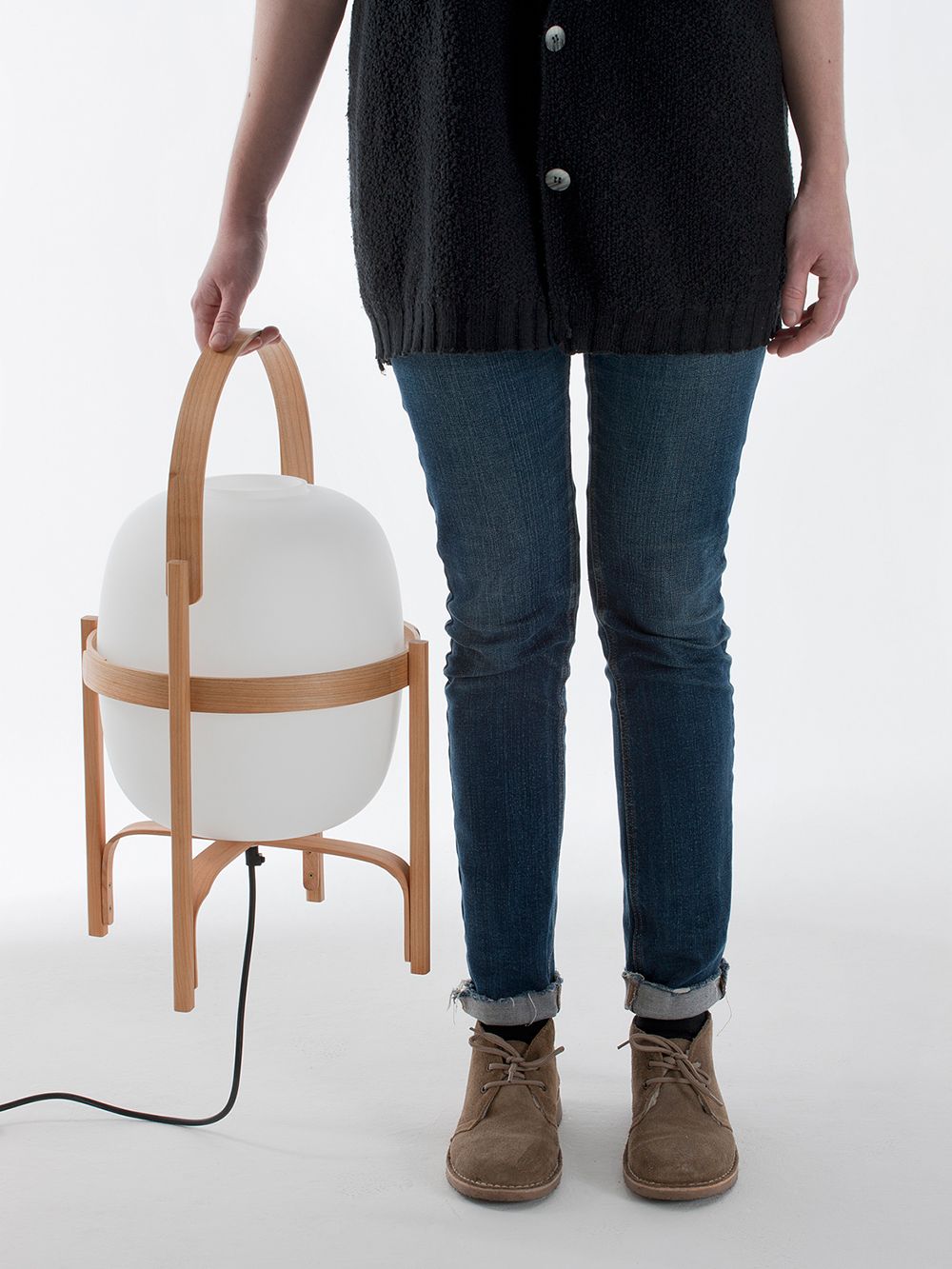 "When something goes out of fashion, it was badly considered from the beginning" is a statement by Miguel Milá (born 1931) that even describes the lamp's manufacturer Santa & Cole's design philosophy. Santa & Cole operates in Barcelona and has been fostering good design since 1985. The company only chooses products that have an interesting story, history, elegant design or innovative technology. Cesta is undeniably one of these products.
Watch the below video to see how the Cesta lamp is manufactured. You can even hear designer Miguel Milá's comments.
See also:
• More products from Santa & Cole >
• Miguel Milá's designs >
• More videos from Finnish Design Shop on YouTube >
Editor: Mikko Vaija Photos and video: Santa & Cole